Join Us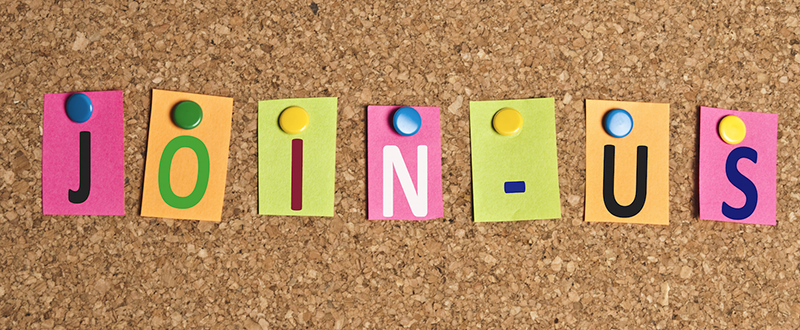 Please email cover letter,resume, recent portfolio, and include the title/position in the subject line to JOBS@yamibuy.com
Summer Internship/ Volunteer Job Openings
1. What are the open summer internship/ volunteer positions?
Product & Purchasing Management
Marketing
Business Development
Information Technology
Web Management
Customer Service
Business System Analysis
Human Resource Management
2. How long is the internship/ volunteer?
12-16 weeks with possible extension, also known as, the best time of your life!
3. What is the difference between an internship and a volunteer?
A volunteer is an unpaid position for candidates who want to gain an internship experience.
We still welcome you to apply for Volunteer positions if you are do not have any of the authorized status in the followings: citizenship, permanent resident, OPT, CPT, etc.
4. Will I be converted to a full-time employee after my internship?
We have been able to convert many of our past interns into full-time hires.
However, we are unable to guarantee a full-time position after the internship.
5. Do I receive compensation and benefits for being an internship/ volunteer?
Yes! Of course! Part of Yamibuy's Core Value is to be fair, transparent, and respectful of everyone!
We pay you in real money as long as you are legally to work in the United States!
You will also get the 20% Employee Discount, sick leave after three months, and lots of snacks!(Any volunteer, however, will not be compensated.)
6. How to apply?cover letter, resume and portfolio
to JOBS@yamibuy.com with the subject line of the title/ position,
I.E: INTERNSHIP or VOLUNTEER- MARKETING
Full-time / Long-term Employment Job Openings
MARKETING DEPARTMENT
Position: Web & Graphic Designer/ Illustrator - Bilingual in Mandarin

Job Responsibilities:
· Create design materials for web promotions, events, print ads and others using a variety of design software tools. Design must be visually appealing and meet criteria of target audience and communicate consistency in tone, voice, graphics, content and readability across materials
· Create banner for marketing campaigns both onsite and offsite.
· Design and build HTML/CSS for landing pages and online promotional campaigns
· Maintain and create current and future brand identities
· Ensure all product deadlines, merchandise standards and brand standards are consistently met
· Perform other duties as assigned

Requirements and Qualifications:
· BS/BA in Graphic Design or related discipline
· Minimum 3+ years' working experience in graphics design and marketing related business
· Familiar with Photoshop, In Design, Illustrator, Quark Express, Dreamweaver, Microsoft Office, etc
· Strong understanding of typography, layout, email design, identity design and brand guidelines
· Strong understanding of HTML/CSS/JavaScript
· Ability to work in a fast paced, dynamic environment with tight deadlines
· Ability to be creative and imaginative along with great sense of responsibility
· Able to speak, read, write and comprehend English and Mandarin


Position: Marketing Specialist (email Marketing) - Bilingual in Mandarin

Job Responsibilities:
· Create design materials for web promotions, events, print ads and others using a variety of design software tools. Design must be visually appealing and meet criteria of target audience and communicate consistency in tone, voice, graphics, content and readability across materials
· Create banner for marketing campaigns both onsite and offsite.
· Design and build HTML/CSS for landing pages and online promotional campaigns
· Maintain and create current and future brand identities
· Ensure all product deadlines, merchandise standards and brand standards are consistently met
· Perform other duties as assigned

Requirements and Qualifications:
· BS/BA in Graphic Design or related discipline
· Minimum 3+ years' working experience in graphics design and marketing related business
· Familiar with Photoshop, In Design, Illustrator, Quark Express, Dreamweaver, Microsoft Office, etc
· Strong understanding of typography, layout, email design, identity design and brand guidelines
· Strong understanding of HTML/CSS/JavaScript
· Ability to work in a fast paced, dynamic environment with tight deadlines
· Ability to be creative and imaginative along with great sense of responsibility
· Able to speak, read, write and comprehend English and Mandarin


YBOX
Position: YBox Marketing Manager

Job Responsibilities:
· Develop and manage seasonal promotion calendar, and effectively communicate with different teams to ensure successful campaign execution
· Come up with marketing campaigns that are appealing to targeted audience, including seasonal promotions, new product launches, sweepstakes and contests, and other ad hoc promotions
· Responsible for marketing campaigns from initiation to execution which includes but not limit to promotion copy (English & Chinese), price lock, promo code creation, design concept, coordinate marketing activities for both online and offline channels and promotion performance recap
· Analyze campaign performance and communicate with teams regarding learnings and improvements for future promotions
· Manage website banner and product placements, and optimize ROI with analytics
· Stay abreast of industry trends and best practices in Marketing, and convert them into campaigns
· Support marketing events/ and be a brand advocate of the company

Requirements and Qualifications:
· BA degree in Marketing, Business, Communication or related areas
· 2+ years of experience in direct marketing, market research, corporate communications or advertising is required
· Knowledge of marketing practices and principles, as well as media placements and creative design concepts
· Excellent organizational skills to work independently and manage projects with many moving parts
· Excellent communicator and creative thinker, with an ability to use both data and intuition to inform decisions
· Proficiency in Microsoft Office Suite
· Excellent communication and interpersonal skills in bilingual language English/ Mandarin


Position: Graphic Design

Job Responsibilities:
· Create design materials for YBox web promotions, events, print ads and others using a variety of design software tools. Design must be visually appealing and meet criteria of the target audience and communicate consistency in tone, voice, graphics, content, and readability across materials.
· Responsible for YBox banner creation for marketing campaigns both onsite and offsite.
· Design and build HTML/CSS for landing pages and online promotional campaigns.
· Maintain and create current and future brand identities.
· Ensure all product deadlines, merchandise standards, and brand standards are consistently met.
· Perform other duties as assigned.

Requirements and Qualifications:
· BS/BA in Graphic Design or related discipline
· 3+ years' working experience in graphics design and marketing related business
· Familiar with Photoshop, In Design, Illustrator, Quark Express, Dreamweaver, Microsoft Office, etc.
· Strong understanding of typography, layout, email design, identity design and brand guidelines
· Strong understanding of HTML/CSS/JavaScript
· Ability to work in a fast-paced, dynamic environment with tight deadlines.
· Ability to be creative and imaginative along with great sense of responsibility
· Excellent communication and interpersonal skills in bilingual language English/ Mandarin a plus


WEB MANAGEMENT DEPARTMENT
Position: SEO Specialist - Bilingual in Mandarin

Job Responsibilities:
· Provide reporting and analysis of performance by campaign, segment and channel to identify optimization opportunities
· Main contact for analytics questions
· Collaborate with tech team to ensure best analytics implementations
· Improve site ranking/visibility for search engines

Requirements and Qualifications:
· Bachelor's degree required
· 2+ years of experience using Google Analytics and SQL
· 2+ years of SEO experience
· Proficient at using Microsoft Excel (including VLOOKUPs, pivot tables, and scatter plots with regression lines)
· Experience with, or knowledge of tag management and business intelligence platforms a plus


Position: Dynamic Marketing Specialist

Job Responsibilities:
· Identify customer segments for improvements
· Create/manage personalized campaigns for customer segments
· Collaborate with teams to provide the best shopping experience and recommendations
· Manage onsite personalization and targeted email campaigns
· Perform other duties as required

Requirements and Qualifications:
· 2+ years of experience in digital marketing with proven results generated
· Bachelor's Degree in marketing, communications, public relations or related field
· Adobe Photoshop and Illustrator skills.
· Basic knowledge for HTML / CSS / JavaScript
· Strong organizational and planning skills
· Ability to work independently as well as part of a team
· Capable of working under pressure and meeting tight deadlines
· Familiar with Asian brands and enjoy trying a variety of food and/or cosmetics is a plus
· Excellent communication and interpersonal skills in bilingual language English/ Mandarin


Position: Content Specialist – Bilingual in Mandarin

Job Responsibilities:
· Compose promotion title and tagline in order to attract more engagement
· Come up with informative product description along with enticing selling-points that would lead customers to make a purchase
· Put together press releases for a variety of purposes from announcements to awards received
· Work closely with multiple teams to decide on the most appropriate tone for projects and provide the teams with content that is accurate, clear and in a well-constructed manner

Requirements and Qualifications:
· BS/BA preferably major in English, Linguistic or Communications
· Minimum 2+ years' experience writing and editing content (writing sample required)
· Ability to work independently as well as part of a team
· Familiar with Asian brands and enjoy trying a variety of food and/or cosmetics is a plus
· Strong written skills in both English/Mandarin with excellent grammar and spelling


BUSINESS DEVELOPMENT DEPARTMENT
Position: Fresh Manager - Bilingual in Mandarin

Job Responsibilities:
· Provide strategic direction and execution of responsibilities focused on growing the fresh food business, implementing plans and strategies in line with Yamibuy culture and goals, as well as the improvement of internal business controls, daily operations, sales, procurement, inventory management and distribution center financials
· Set the vision, strategic direction, expectations, annual and long-term objectives for logistics and warehouse operations, including choosing warehouse location
· Design, develop and deploy a domestic supply chain design/mapping system that provides information and illustration of the entire supply chain. This system will include but not be limited to transportation, warehousing and regulatory requirements, costs and restrictions
· Develop and implement fresh food merchandising plans. Responsible for observing and ensuring all Sales/Purchasing Team members perform in accordance with HACCP and Safe Quality Food (SQF) policies and procedures, as appropriate for location
· Act as inbound and outbound logistics expert for fresh products and categories. Manage transportation plans, annual transportation budget and develop and administer programs to determine the most advantageous and economical methods of shipment for fresh products
· Build and manage Yamibuy Fresh team; other tasks may also be assigned

Requirements and Qualifications:
· BA/BS in Business, Marketing, Communications or related field or equivalent relevant experience preferred
· 7+ years of sales and management / leadership experience, preferably in food distribution, retail or wholesale environment
· Demonstrated project management skills
· Highly creative with ability to think out of box
· Excellent negotiation skills, proven track record of successfully pitching for new business
· Excellent communication and interpersonal skills in bilingual language English/ Mandarin is a big plus

Requirements and Qualifications:
· The ideal candidate is an influential leader with business, product and technology knowledge, a first-class problem solver, builder, and inspirational people manager. This opportunity requires excellent fresh product management, experimentation, and communication skills. At the core of the position is the passion for managing a team of talented product and program managers focused on delivering high-quality experiences for our customers. As the leader, Fresh Manager will be developing career plans and identifying growth opportunities for your team members.


Position: Import/Export Account Manager- Bilingual in Mandarin/ Korean/Japanese

Job Responsibilities:
· Provides customer service, sales and operational support for Import and Export
· Assists with operational procedures including sorting, loading/unloading activities, shipment processing and documentation, manifesting, packaging, and sending shipment status information
· Communicate with clients to coordinate domestic & international shipments
· Prepare cost estimates and respond to client requests
· Support Import/Export Manager to oversee scheduling and maintain calendar
· Coordinate and manage the entire import/export /domestic supply chain
· Liaise with freight forwarding agencies and brokers, other departments to ensure project timelines are met
· Manage invoice and account, and other tasks may be assigned

Requirements and Qualifications:
· BA or BS in in related field
· 2+ years relevant working experience preferred
· Deep knowledge in import and export management (Asia)
· Licensed Customs Broker preferred
· Has possess passion for customer service
· Highly communicative and enjoy interacting with industry professionals on a commercial level
· Confident and independent to work autonomously and proactively in a supportive and ambitious environment
· Familiar with MS Office applications (in particular Word & Excel)
· Bilingual English & Chinese/ Korean/Japanese Preferred


Position: B2B Wholesales Account Manager-Bilingual in Mandarin

Job Responsibilities:
· Research, explore and manage new B2B clients by developing sales leads through referrals, networking and continuing relationships with existing client bases
· Expert client management of existing clients. Work autonomously to monitor and understand existing clients' individual needs, delivering beyond expectation and taking the initiative to explore new commercial opportunities
· Explore businesses with new clients. Ability to engage in in-depth strategic conversations, consult with industry professionals to understand their communications objectives and take control in planning campaigns to fit their needs
· Prospect for new accounts by networking and cold calling
· Keep records of client's interactions, process client accounts and file documents, and track orders from existing clients

Requirements and Qualifications:
· BA/BS in Business, Marketing, Communications or related field or equivalent relevant experience is preferred
· A minimum of 2 years' experience in a B2B sales role with a proven track record of working with consumer orientated clients
· Have existing business and specialty stores/wholesale accounts
· Highly communicative and enjoy interacting with industry professionals on a commercial level
· Confident and independent enough to work autonomously and proactively in a supportive and ambitious environment
· Knowledge/ experience in food and cosmetic industry and/or with e-commerce
· Sales oriented and customer oriented
· Excellent written and spoken English and Mandarin


Position: Business Development Specialist (CA & NJ) - Bilingual in Mandarin/ Korean/Japanese

Job Responsibilities:
· Research and generate new product ideas and strategies
· Work with Business Development Manager to manage vendor selection, ongoing relationships, and operations in the management of the entire product portfolio
· Manage the vendor information, competitive data and reporting for the department
· Track customer interactions and information for product ideas
· Discovers new leads through personal business networks, internet research and social media monitoring/commenting, etc.
· Assist in the creation and development of contracts and other documents to facilitate the business development process across business functions
· Work cross functionally with various departments including product management, marketing and operations

Requirements and Qualifications:
· BS/MS degree in Business, Marketing, related field or equivalent experience
· 2+ years of food and cosmetic import/export logistics documentation experience from/to China, Japan, Korea, or EU countries preferred
· Proficiency with Microsoft Office and internet tools and research
· Ability to interact and communicate positively and professionally in person, on the phone and in writing
· Strong problem-solving skills
· Independent to work autonomously and proactively in a supportive and ambitious environment
· Highly creative with ability to think out of box
· Excellent written and spoken English and Chinese; Japanese or Korean language skill is a big plus


MARKETPLACE
Position: Marketplace Account Manager - Bilingual in Mandarin/ Korean/Japanese

Job Responsibilities:
· Develop seller acquisition strategy. Recruit potential and appropriate Marketplace sellers by utilizing industry and market knowledge, online research, other marketplace platforms, partner referrals, and cold calls (via telephone) to be onboarded
· Work with Marketing teams to develop key promotional/sales plans with strategic partners that create and drive revenue, traffic and category growth. Work with key sellers to develop sales plans on our platform. Coordinate promotion plans include scheduling, identify product focus, seasonality, traffic and conversion strategy, exposure
· Manage seller's accounts, be accountable for seller's performance, includes but not limited, seller's sales development on our platforms, seller's integration process, order fulfillment processing, void order rate, seller store rating, product selection, product pricing, and content quality overall
· Be a primary contact to serve seller account throughout the onboarding and integration process, and coordinate sellers' marketing campaigns and promotions

Requirements and Qualifications:
· BS/BA major in Business/Marketing
· Minimum 2 years of work experience in E-commerce-Business Development
· Strong industry knowledge of marketplace business model. Basic understanding of Marketing Principles and Retailing
· Competent knowledge of Microsoft Office (Outlook, Excel, Word and PowerPoint), and excellent presentation skill
· Excellent interpersonal skills, with ability to build positive working relationships with employees and sellers thru networking
· Detail-oriented, and work autonomously and proactively
· Strong verbal and written communication in Mandarin and English


Position: Marketplace Merchandiser- Bilingual in Mandarin/ Korean/Japanese

Job Responsibilities:
· Proactively work with Marketplace Account Managers to ensure and plan proper procurement of product stock as it relates to merchandising programs and goals and to produce successful promotion programs
· Develop effective merchandising programs to enhance overall Marketplace sales performance as well as helping merchants promote brands and products
· Prepare competitive analysis reports for assortment opportunities. Stay on top of e-commerce trends, bring new ideas to the team
· Ensure pricing on our brand sites is competitive and promotional pricing is coordinated with internal teams
· Communicate updates and changes with appropriate teams on all product launches and item specifications, working closely with marketing team
· Develop and implement merchandising reports such as performance measurement reports
· Execute pre-defined category and seller acquisition strategy to maximize revenue, profitability and customer shopping experience

Requirements and Qualifications:
· BS/BA major in Business/Marketing
· Minimum 2 years of work experience in a similar position in e-commerce companies
· Strong industry knowledge of marketplace business model. Strong analytical skills and proven ability to make data driven decisions
· Advance-level proficiency using Microsoft Excel, Photoshop, and familiarity with SQL and HTML
· Excellent interpersonal skills, with ability to build positive working relationships with employees and sellers thru networking
· Critical thinking skills to identify the strengths and weaknesses of alternative solutions
· Excellent communication and interpersonal skills in bilingual language English/ Mandarin


NEW RETAIL
Position: New Retail Specialist - Bilingual in Mandarin

Job Responsibilities:
· Data-driven mindset; sensitive to data and use data to drive or verify result
· Lean start-up mindset; be able to think like an entrepreneur to create minimum variable products
· Work with New Retail Manager for new customers, maintain customer relationships, and operations in the innovative projects
· Understand customer behavior; quick response to the change of customer demand and incorporate those changes to develop new products features
· Discover new customers through personal business networks, internet research and social media monitoring/commenting, etc
· Assist the modification of contracts and build Standard Operation Process (SOP) using Visio to standardize the New Retail process across business functions
· Work with various departments including product management, marketing and operations to implement the SOP

Requirements and Qualifications:
· BS/MS degree in Business, Operation, Data Analytics related field or equivalent experience
· Team player, be able to work as a team
· 2+ years of working experience
· Proficiency excellent in Excel, Visio, other Microsoft office software, and internet tools and research
· Be able to communicate positively and professionally in person, on the phone and in e-mails with clients
· Strong problem-solving skills
· Independent thinking, be proactive and take ownership
· Highly creative with ability to think out of box
· Excellent written and spoken English and Chinese


PRODUCT & PURCHASE MANAGEMENT
Position: Food Merchandiser (CA)

Job Responsibilities:
· Source and purchase with the vendors based on the customer demand including price, quality, availability, market trends, and team budgets
· Analyze the customer buying patterns and forecast the future trends
· Manage, enter, and modify new and current product information such as Item name, numbers, descriptions, packaging in orders, inventory, etc.
· Generate Purchasing Order/Sales Order based on the company purchasing policy
· Follow up with purchasing order on delivery and status of all open PO on a daily basis
· Verify S/O and Invoices for any order discrepancies
· Develop new products and vendors including assist with negotiating terms, price, and lead time with vendors
· Partner with cross functional team members on mark downs, allocation and special requests
· Act as a liaison between vendors and internal team to track shipments, and product qualities and promotions
· Communicate with international and domestic vendors in a daily basis

Requirements and Qualifications:
· Bachelor's Degree in Business Major; Master's degree is a plus
· 3+ years purchasing experience in food retail and/or e-commerce
· 1+ years purchasing experience in retail and/or e-commerce
· Proficient in Microsoft Office ie. Excel, Word, PowerPoint
· Excellent communication and negotiation skills
· Excellent written and spoken English and Chinese, Japanese/Korean is a plus


CUSTOMER SERVICE DEPARTMENT
Position: Customer Service Representative–Bilingual in Mandarin (NJ)

Job Responsibilities:
· Provide the best customer service experience to our customers, and go the extra mile to ensure their absolute satisfaction
· Provide accurate and helpful information to all customer inquiries in a timely manner
· Processes customer order/return related requests according to department policy and procedures
· Monitor social media/forums for customer feedback and respond in a professional and courteous manner
· Maintain good company public image and address any negative press
· Work closely with various departments to resolve any issues that affects customers
· Provide timely feedback to the company and customers regarding service failures and customer concerns
· Partner and support product management, IT, Marketing, Accounting team to meet and exceed the the expectation of our customers (Above and beyond. Going the extra mile.)
· Occasional tasks to support other teams as needed

Requirements and Qualifications:
· Fluent in English speaking/writing (Bilingual in Spanish or Mandarin a plus but not necessary)
· Team player with excellent communication with coworkers and supervisors
· Customer oriented and ability to adopt/respond to different types of characters and situations
· Loves helping others and maintain positive attitude regardless of the circumstances
· Strong ability in active listening, and can effectively identify and address the customer's needs
· Ability to Communicate effectively with customers through phone, chats, and emails
· Ability to multi-task, prioritize, and manage time effectively
· Ability to problem solve and find solution with the resources given
· Good common sense and and ability to apply it to all aspects of the job with great professionalism
· 1+ years of customer service/support experience (Call Center experience a plus but not necessary)


BUSINESS SYSTEM ANALYSIS DEPARTMENT
Position: Inventory Control Analyst - Bilingual in Mandarin (NJ)

Job Responsibilities:
· Ensure our warehouse team to perform inventory count on daily base
· Check location size accuracy based on order volume, bin fill rate
· Conduct daily walk-through to check expiration date and quality of product and identify any quality issues
· Audit warehouse employee to follow SOP in entire operations processes
· Audit processes and highlight any discrepancies as well as analyze customer-facing metrics
· Communicate issues to related operators and work closely with cross-departments if needed to resolve quality issues
· Develop audit reports and build root cause analysis report to provide specificity/detail in analytical output(s) and to drive deep understanding of the problems/defects and action across core process teams
· Participate in team projects upon request

Requirements and Qualifications:
· BS in Industrial Engineering, Operations Engineering, Process Engineering, Supply Chain Management
· Minimum 3 years of experience in inventory management
· Prior experience in Inventory Control is preferred
· General understanding of the inventory management of a high-volume warehouse operation
· Knowledge and ability to use standard development tools e.g. Excel, MS Visio
· Must be detail-orientated and accuracy with the ability to convey discrepancies or errors
· Excellent communication and interpersonal skills in bilingual language English/ Mandarin


Position: Business Analyst I - Bilingual in Mandarin

Job Responsibilities:
· Build and automate various models such as time series forecasting, regression analysis, classifiers, etc. using cutting edge model and machine learning techniques
· Present quantitative results clearly and concisely and display a capability to discuss statistical and quantitative concepts coherently
· Demonstrate experience in constructing, validating, and maintaining predictive and prescriptive models
· Conduct ad-hoc data analysis and data quality investigations
· Develop and analyze key metric and plan variances and related information
· Understand the conceptual framework and assumptions of the models and how the models are used in the business decision-making process
· Work with business customers in understanding the business requirements and implementing solutions to support analytical and reporting needs of Fulfillment Centers
· Participate in team projects as needed

Requirements and Qualifications:
· Degree in Economics, Mathematics, Operations Research, Statistics or other business/analytical discipline
· Experience in using statistical software packages
· In-depth knowledge of quantitative models and statistical analysis
· Advanced experience of Microsoft Excel including Macros
· Ability to employ complex analytical tools and statistics to perform analysis and forecasting of inventory and other business information
· Ability to educate others on statistical methods
· Experience working with extremely large data to develop innovative analytic approaches leveraging the available internal and external data sources
· Proficient in SQL and Python/R
· Strong business acumen and problem-solving skills
· Predictive model experience preferred
· Excellent communication and interpersonal skills in bilingual language English/ Mandarin


INFORMATION TECHNOLOGY DEPARTMENT
Position: Software Engineer

Job Responsibilities:
· Evaluate current systems, comparing with current and emerging technologies
· Design, implement, and maintain data center
· Design online payment solution
· Implement core services periodically
· Identify and fix bugs
· Design and conduct software tests
· Warehouse system design & implementation
· Communicate project progress to management

Requirements and Qualifications:
· 1+ years professional experience in Server-side, modern JavaScript Frameworks (such as Node.js)
· Great design and problem solving skills, passion for quality and engineering excellence at scale
· Experience with REST/JSON APIs or web services
· Basic RDBMS experience including SQL, transaction management and schema design
· Understand the DOM, events, CSS inheritance and the cascade, semantic HTML, and an understanding of cross-browser quirks
· Strong competencies in data structures and algorithms
· Software development experience in one or more object oriented programming languages
· Strong communication skills and energetic self-starter
· Works efficiently in a team environment
· Bachelor's in computer science or computer-related prefer
· Excellent communication and interpersonal skills in bilingual language English/ Mandarin


Position: IT Engineer - Bilingual in Mandarin (NJ)

Job Responsibilities:
· Set up and maintenance company server, PC routine maintenance, software installation, system settings, etc.
· Company network planning, construction, commissioning and maintenance, update network topology regularly to ensure company's network information security
· Familiar with network technology, TCP/IP protocol, Routing & Switching; Familiar with the Installation and configuration of mainstream network equipment; Has the capability of fault localization and troubleshooting
· Good self-study, practical and observation ability, has the ability to eliminate potential network vulnerabilities in time
· With good teamwork spirit and working attitude, resourceful, nonconformity and positive

Requirements and Qualifications:
· Bachelor's in computer science or computer-related prefer
· More than two years related experience
· Excellent communication and interpersonal skills in bilingual language English/ Mandarin


Position: QA Tester - Bilingual in Mandarin

Job Responsibilities:
· Responsible for software testing, quality assurance and quality monitoring of daily operations
· Responsible for custom test strategy and test plan; set up the test cases and test execution according to the demand; ensure the functionality, the correct logic and reliable performance of the product
· Black box testing of products, complete use case testing
· Use white-box testing plan properly corresponding with internal implementation of product design, ensure the accuracy of the internal logic
· Test record, tracking, and regression testing
· Online function test timely when formal production deployment finished; periodic check daily operational activities and form the report

Requirements and Qualifications:
· Computer-related professional, have software testing experience
· Familiar with the structure of the website system, master all kinds of test tools
· Test automation tool development experience, or white box testing framework design and implementation experience preferred
· Good analytical and problem-solving ability
· Ability to adapt high pressure
· Strong team cooperation ability
· Skills: Bug tracking
· Management: JIRA /Redmine / Zentao
· Service oriented: SoapUI
· Test: Jmeter, LoadRunner
· Database clients
· Basic browser toolkit usage: Chrome, Safari, Firefox, IE
· Excellent communication and interpersonal skills in bilingual language English/ Mandarin


HUMAN RESOURCE DEPARTMENT
Position: Talent Acquisition Specialist - Bilingual in Mandarin

Job Responsibilities:
· Establish recruiting requirements by studying organization plans and objectives; meeting with managers to discuss needs
· Determine applicant requirements by studying and drafting job description and job qualifications
· Attracts applicants by placing job advertisements; contacting recruiters, using variety of recruiting channels and tools, including but not limited to attending job fairs
· Determine applicant qualifications by interviewing applicants; analyzing responses; verifying references; comparing qualifications to job requirements
· Arranges interviews by coordinating schedules; arranges travel; escorting applicant to interviews
· Assist new or existing employee in relocation by determining employee requirements; negotiating with movers; arranging temporary housing; providing community introductions
· Administer intern program by conducting orientations; scheduling rotations and assignments; monitoring intern job contributions; coaching interns; advising managers on training and coaching
Nonessential Functions:
· Performs other related duties as required and assigned
· Assists HR Manager with special research projects

Requirements and Qualifications:
· 2+ years HR recruiting experiences and other HR related functions required
· Strong problem-solving skills, attention to detail and team oriented
· Proficiency with MS Office software
· Hands-on experience with recruiting software, HRIS or HRMS will be a plus
· Excellent communication and interpersonal skills in bilingual language English/ Mandarin


GENERAL ADMINISTRATION
Position: General Administrator/ Receptionist (NJ)

Job Responsibilities:
· Serve visitors at the front desk by greeting, welcoming, directing and announcing them appropriately
· Answer the switchboard, screening and forwarding incoming phone calls receive and sort daily mail/deliveries/couriers
· Manage entire office/warehouse administration with the GA team
· Plan, design, and decorate the office/warehouse layout/configuration. Assist in purchasing office/warehouse supply if any
· Plan and coordinate company parties with HR department. Verify invoices and schedule skype interview for HR/GA departments Perform other clerical duties that are related to General Administrator/Receptionist/HR

Requirements and Qualifications:
· Experience with scheduling, office administration works and coordinating company parties
· Professional appearance, detail-oriented personality and ability to organize, multitask, prioritize and work under pressure
· Ability to be resourceful and proactive in dealing with issues that may arise
· Proficiency in Microsoft Office Suite
· Purchasing office supplies experience, and able to communicate with a variety of level of professionals
· Comfort with fast-paced environment
· Excellent written and verbal communication skills in both of English and Mandarin


ACCOUNTING DEPARTMENT
Position: Accounting Assistant

Job Responsibilities:
· Perform accounting and clerical functions to support accounting personnel
· Check, verify and process all invoices on a daily basis
· Maintain all payments or other transaction records
· Reconcile vendor statement
· Assisting with month and year end closing
· Liaise with other departments, customers, and vendor as needed
· Filing and Maintaining accounting files

Requirements and Qualifications:
· Bachelor's degree in accounting or related field preferred
· 1+ year of general accounting or accounts payable experience is a big plus
· Knowledge of QuickBooks and Microsoft Excel, and Word
· Strong aptitude for numbers, spreadsheets, and financial reports
· Able to use 10-key by touch, with accurate data-entry, and handle high volumes of daily data/information
· Excellent time management skills and able to prioritize
· Accurate and precise attention to detail
· Ability to work independently and as parts of a team
· Excellent verbal/written communication abilities and interpersonal skills