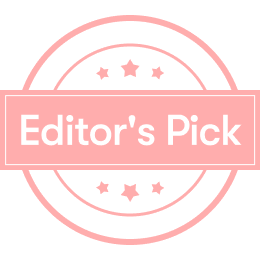 Taro flavor is fragrant~
I'm here to recommend the Xiang Piao Piao series! Today's recommendation is another flavor: taro flavor! There should be no girl who loves milk tea who doesn't like the taste of taro! Even my steel straight man occasionally wants to drink it. If you don't come to the sun, you will be drunk!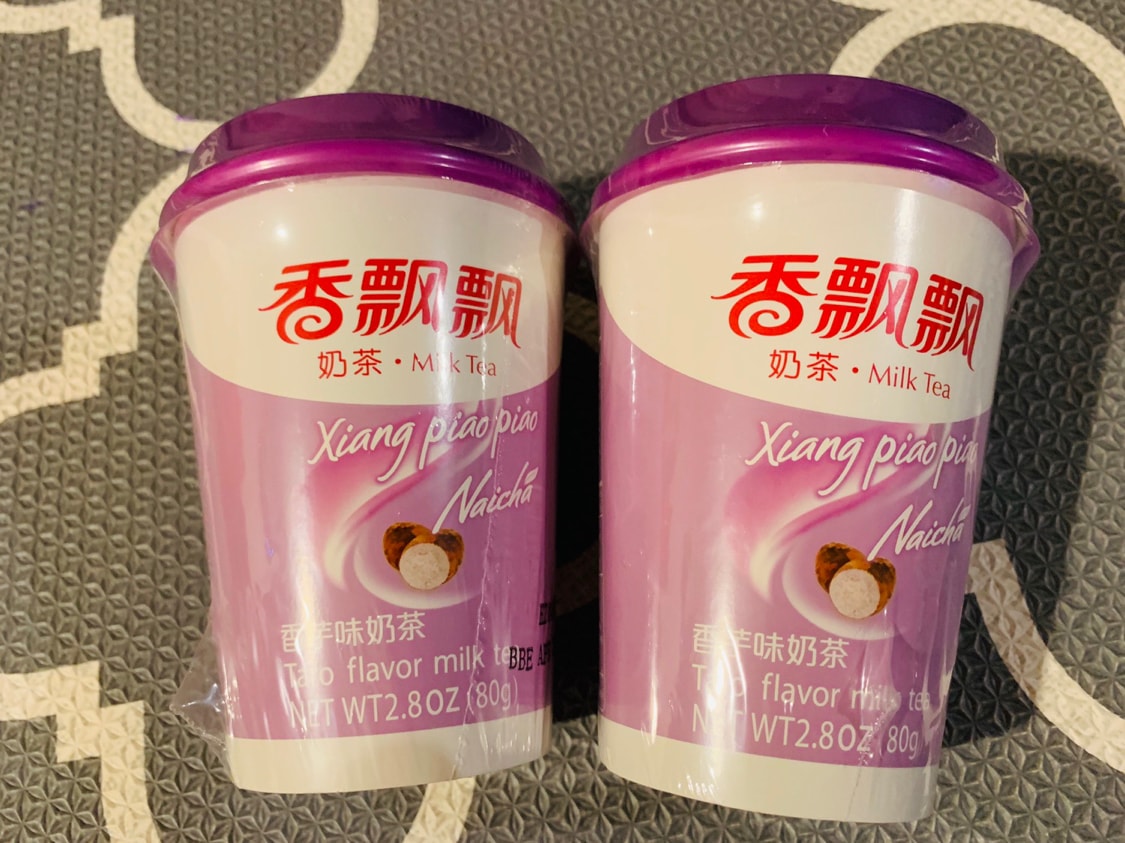 Good ingredients are not paired with pearls. I prefer them, because pearls are hard to cook without boiling water, and the taste is not very good. The taro-flavored fragrance is paired with coconut fruit, which I think goes well with the taro flavor.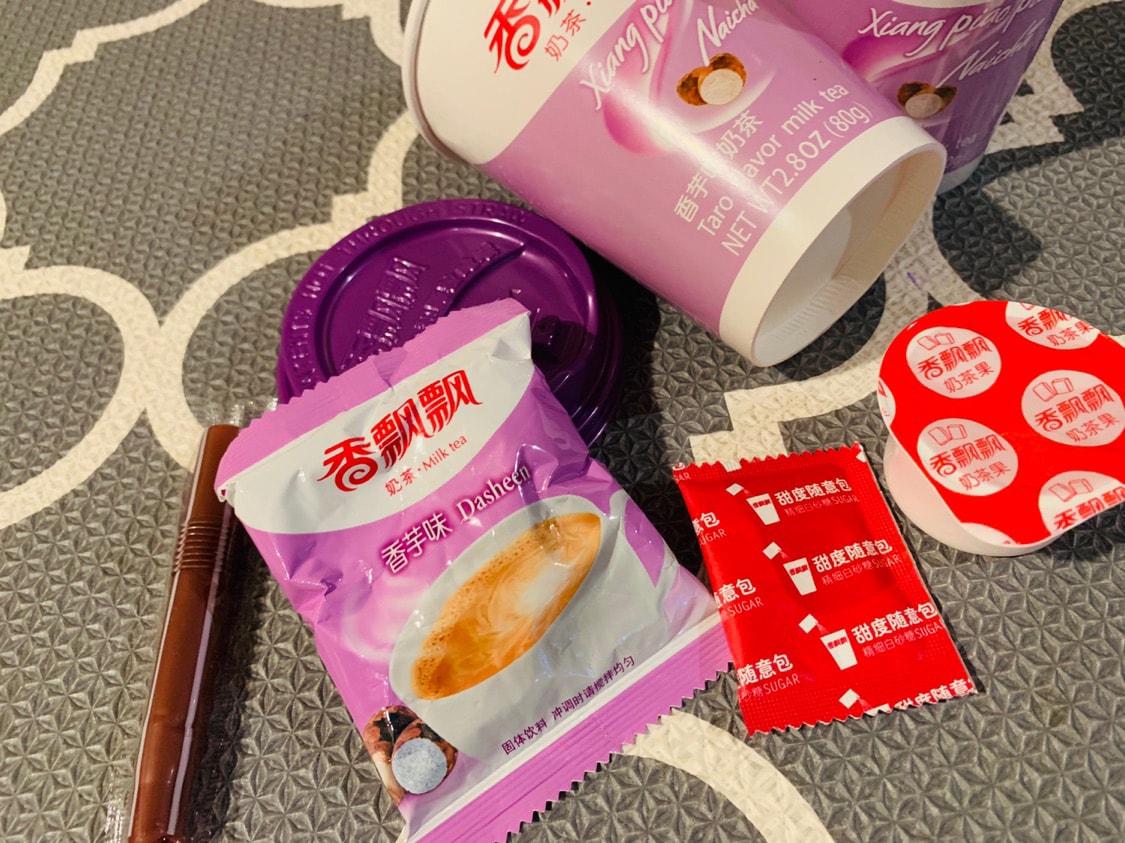 Open the cup and it's full. In addition to the milk tea powder and coconut cup, it also comes with a bag of sweetness adjustment bags, which is really thoughtful.
The milk tea will definitely be rushed by everyone!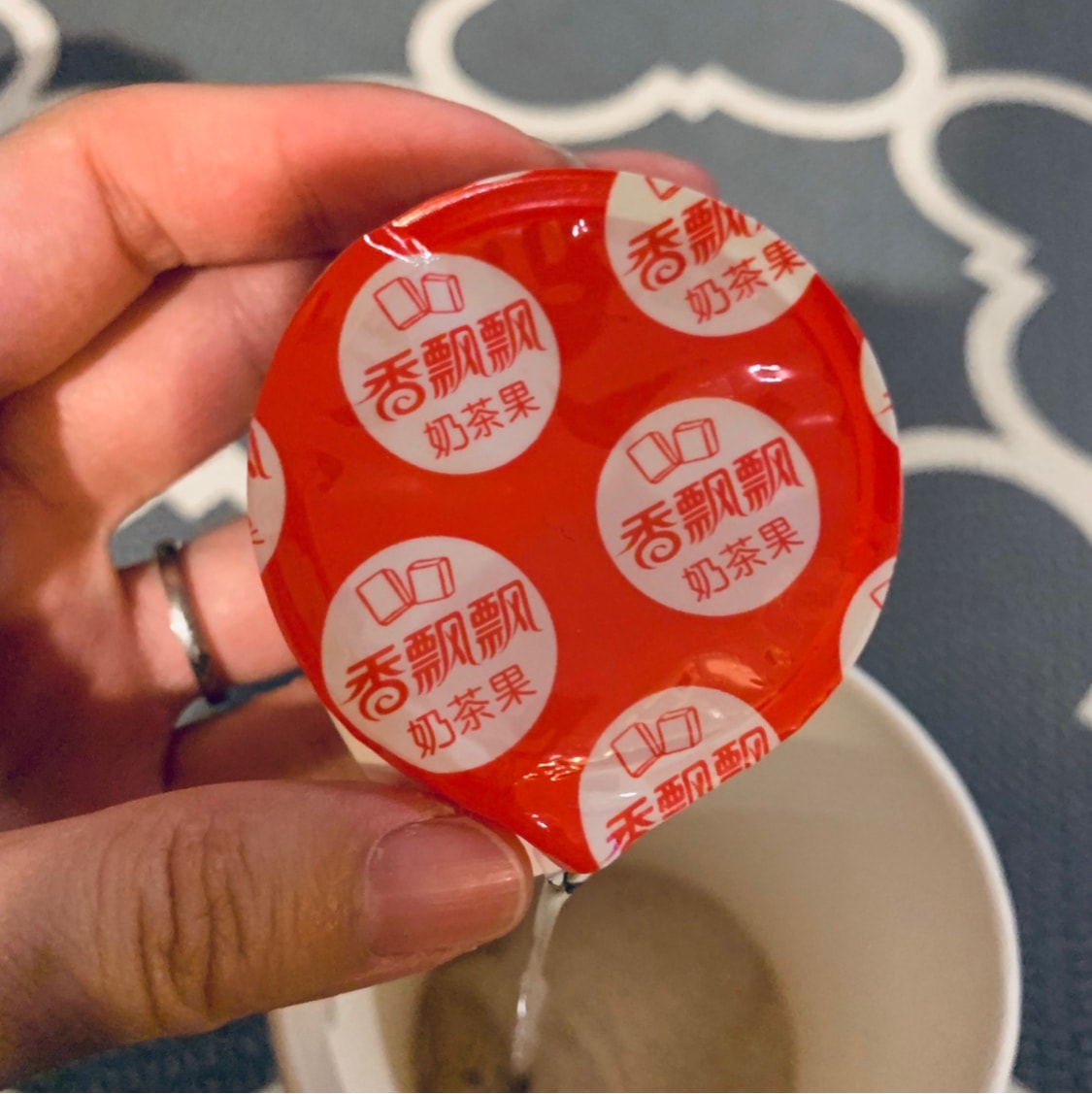 Haha coconut fruit is called milk tea fruit here, I'm vulgar!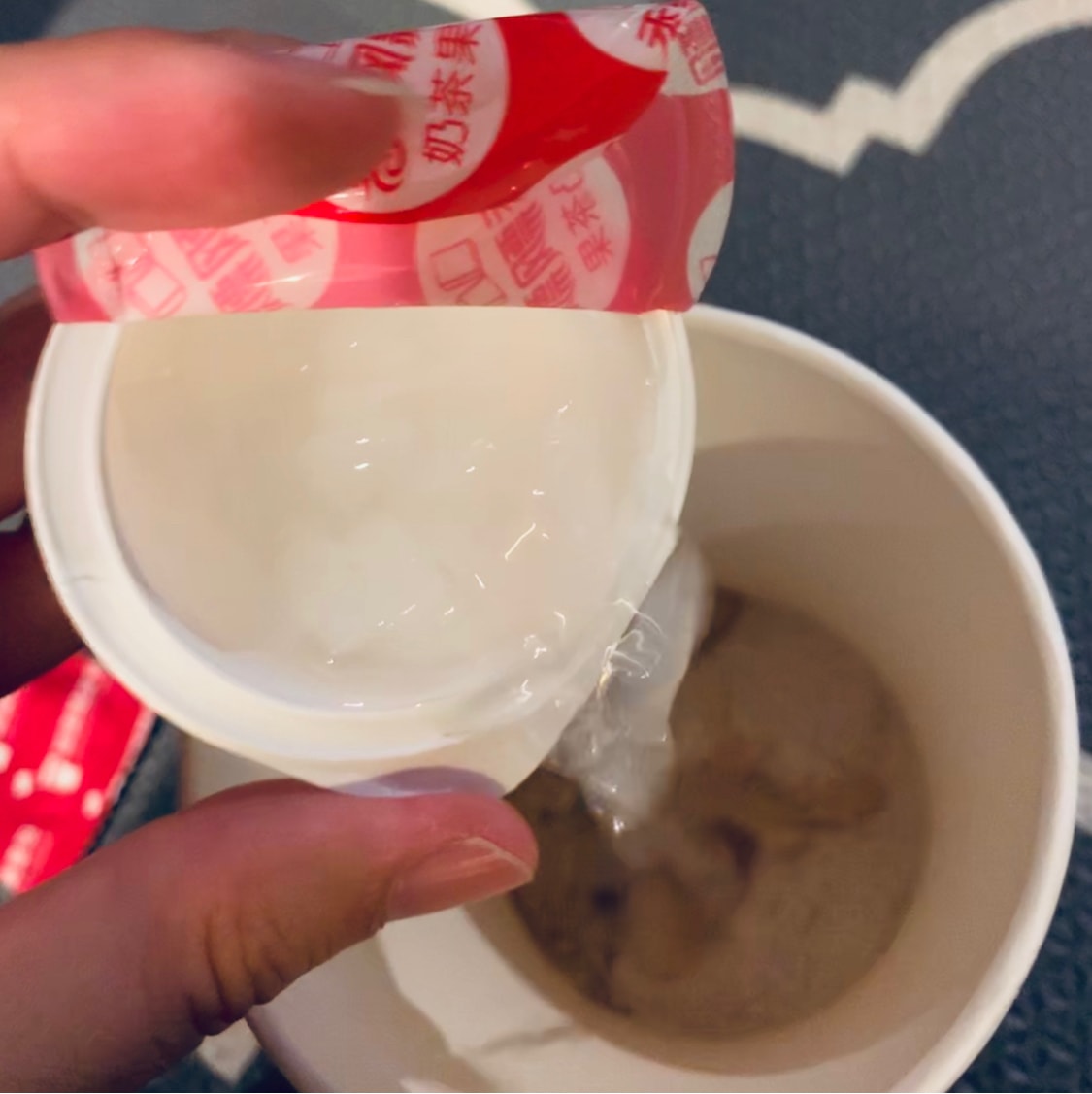 Then pour in the milk tea fruit!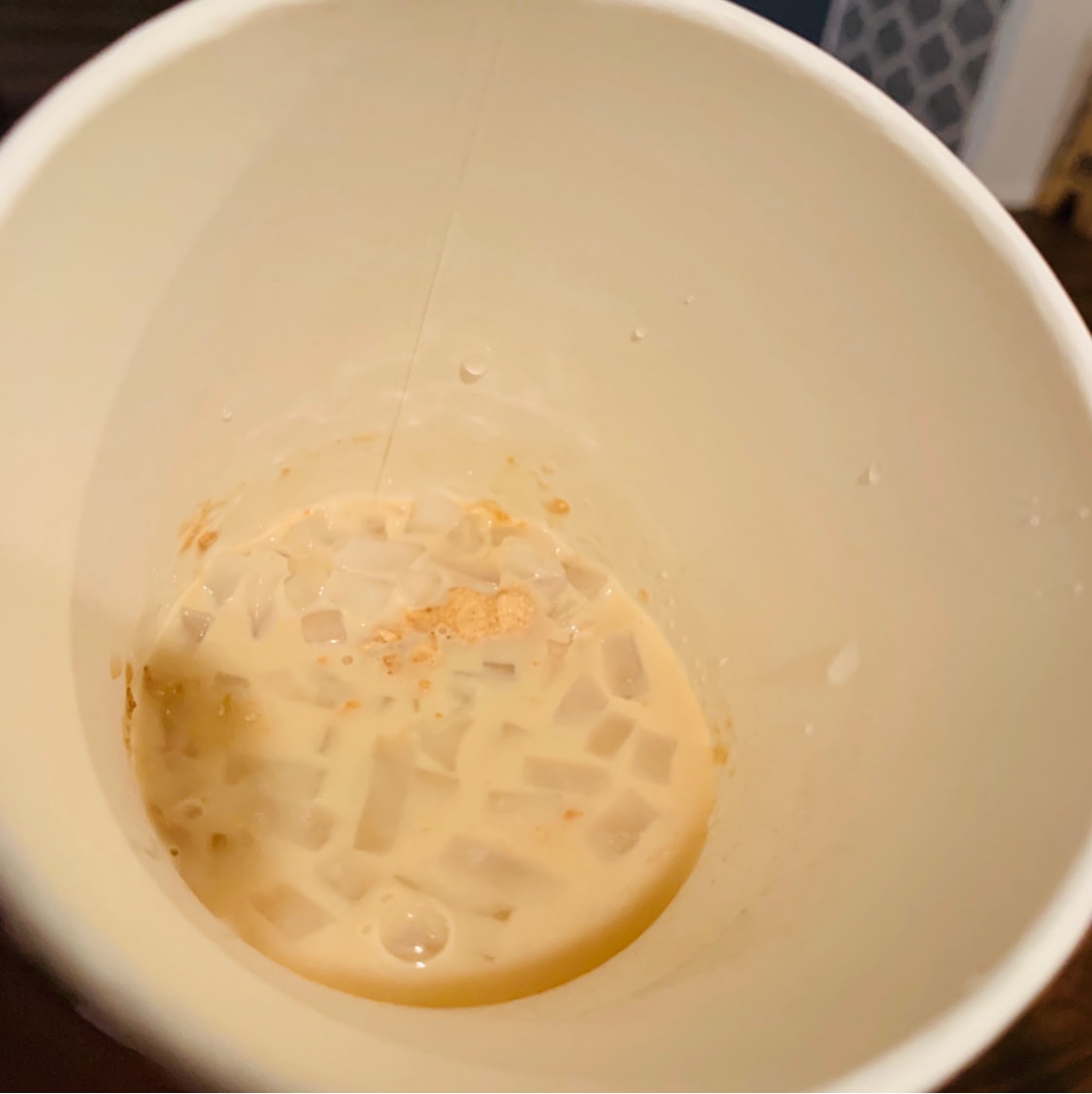 There is liquid in the milk tea fruit cup itself. Keep the coconut texture.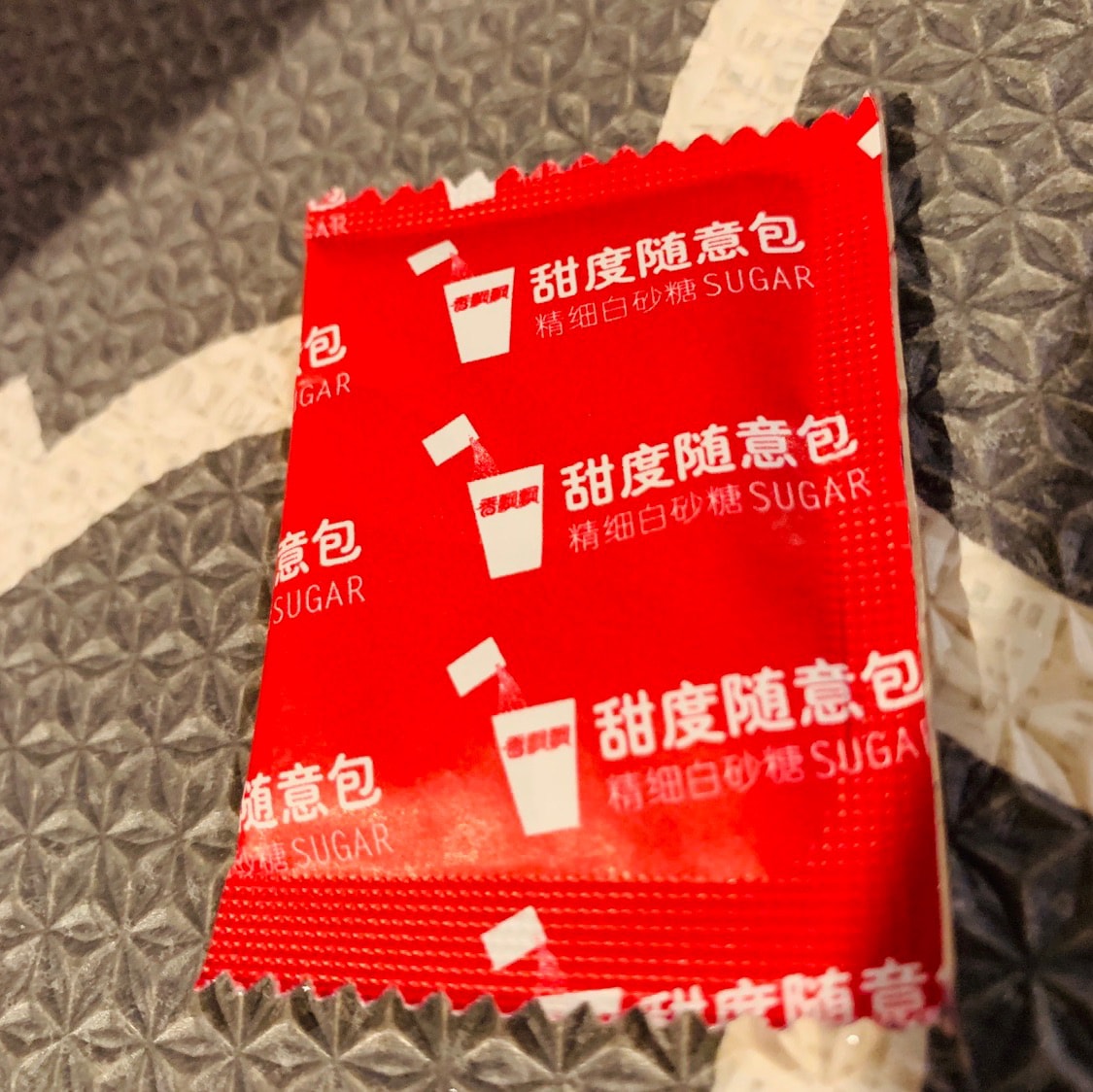 I only put the sweetness as desired1/3 , enough for my sweetness, and save the rest for making coffee, killing two birds with one stone.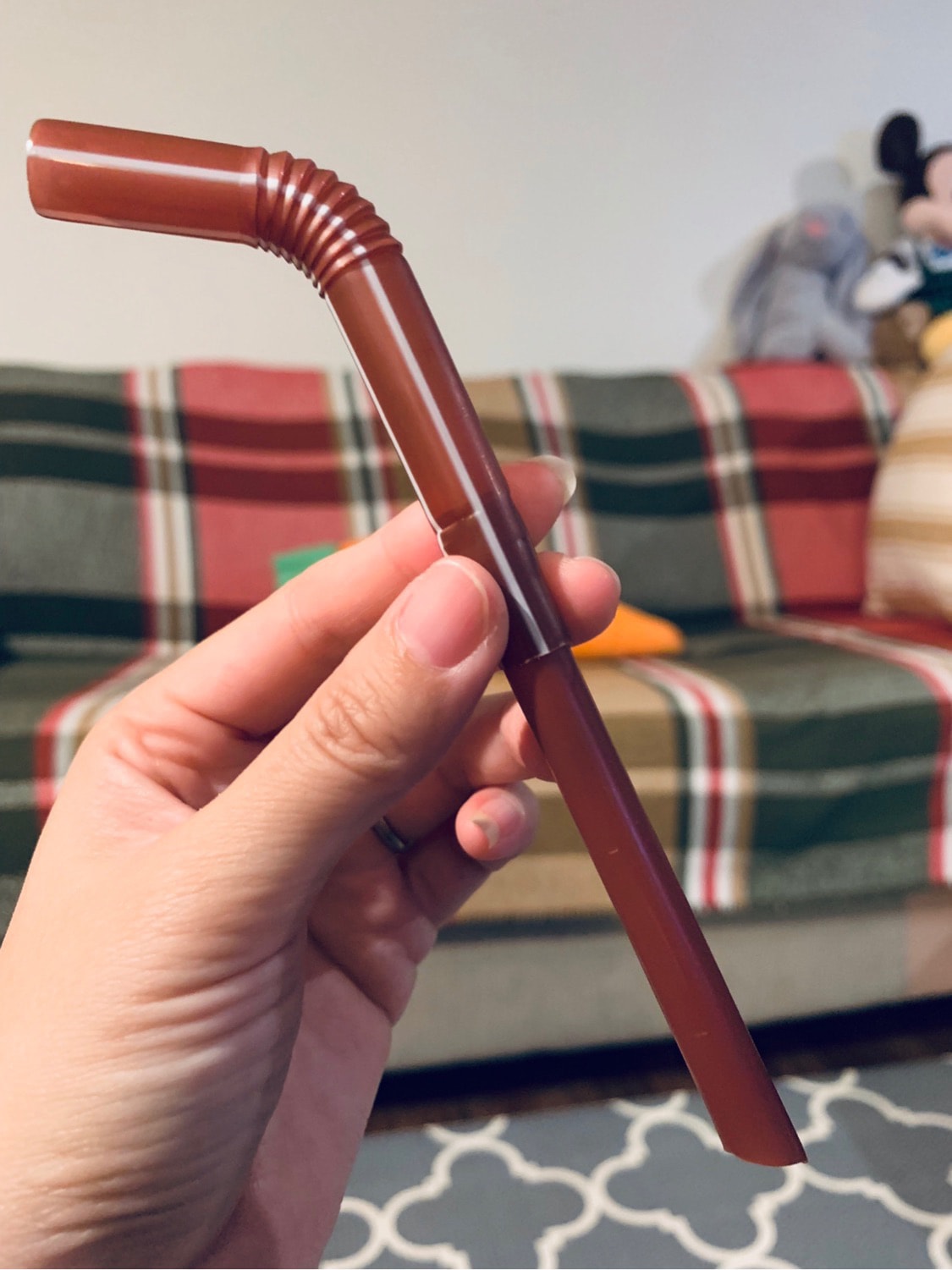 The extension tube with this series is also very cute, and the fat ones can be bent. Pour hot water into the tea cup and you're done.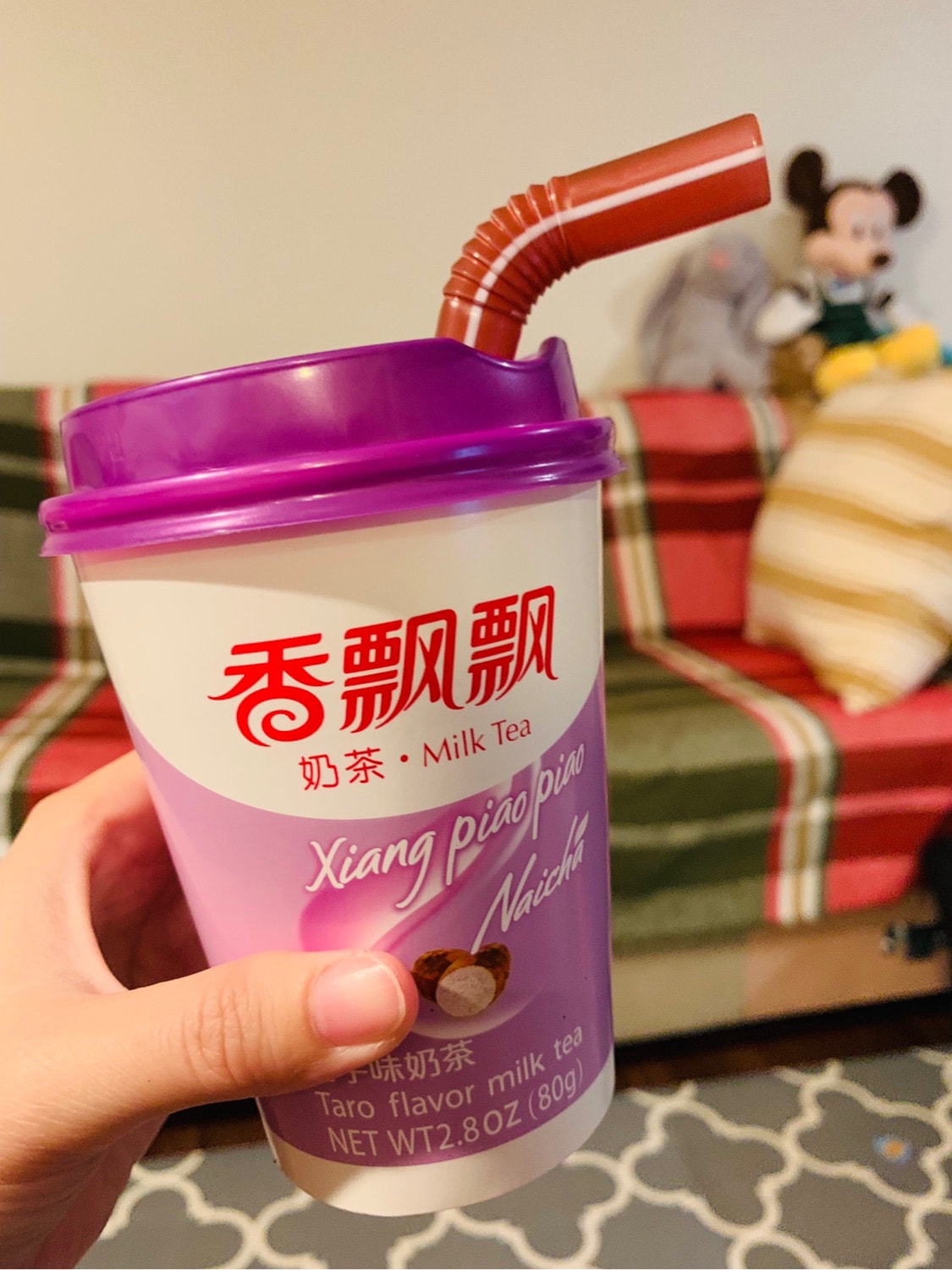 Ta-Da! A cup of fragrant and mellow taro-flavored coconut milk tea is ready!
Very good! It's not too sweet, and the coconut taste is also very good. Recommended!
Thanks for reading.

Show Original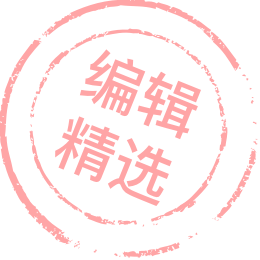 香芋味儿香飘飘~
我又来推荐香飘飘好料系列了!今天推荐的是另一个口味:香芋味!爱喝奶茶的女孩子应该没有不喜欢香芋味儿的吧!连我家钢铁直男都偶尔想喝的味道。再不来晒就要被喝光了!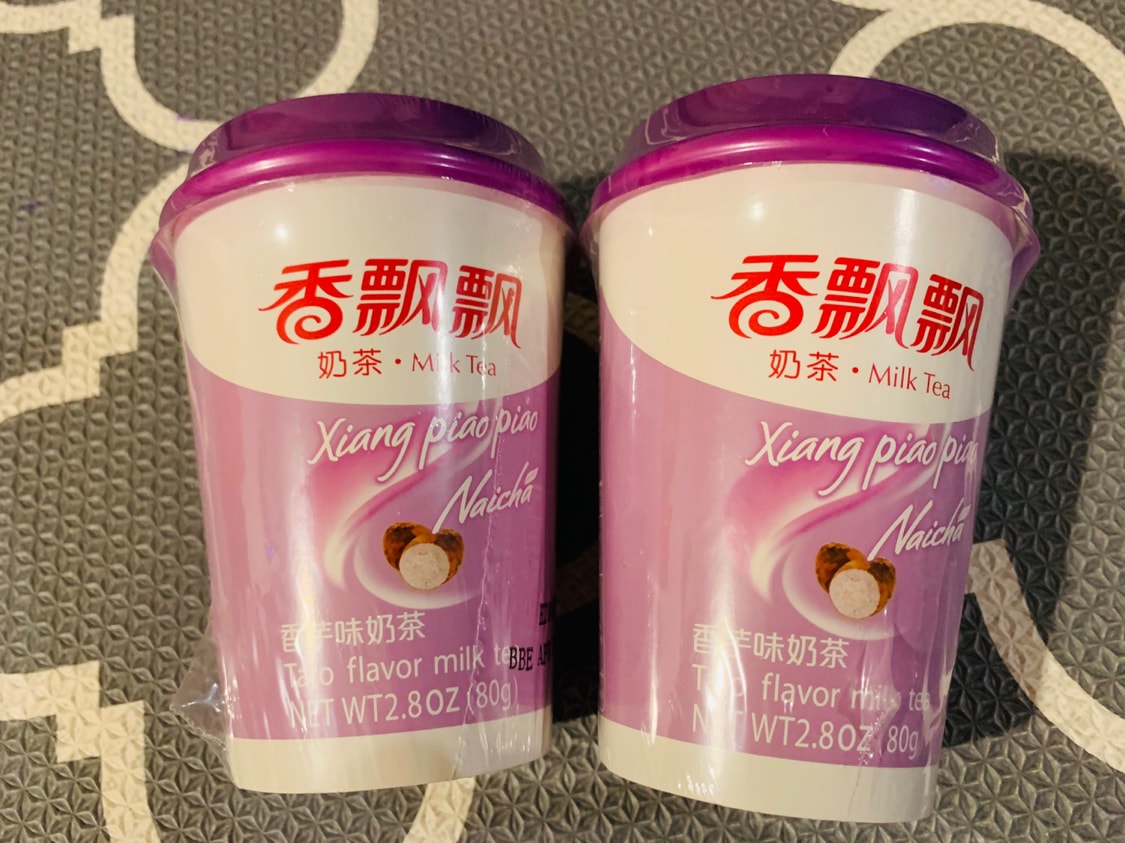 好料系列搭配的都不是珍珠,我更喜欢,因为珍珠很难不煮只靠开水烫熟,口感都不是太好。香芋味儿的好料香飘飘搭配的是椰果,我觉得和香芋味很搭。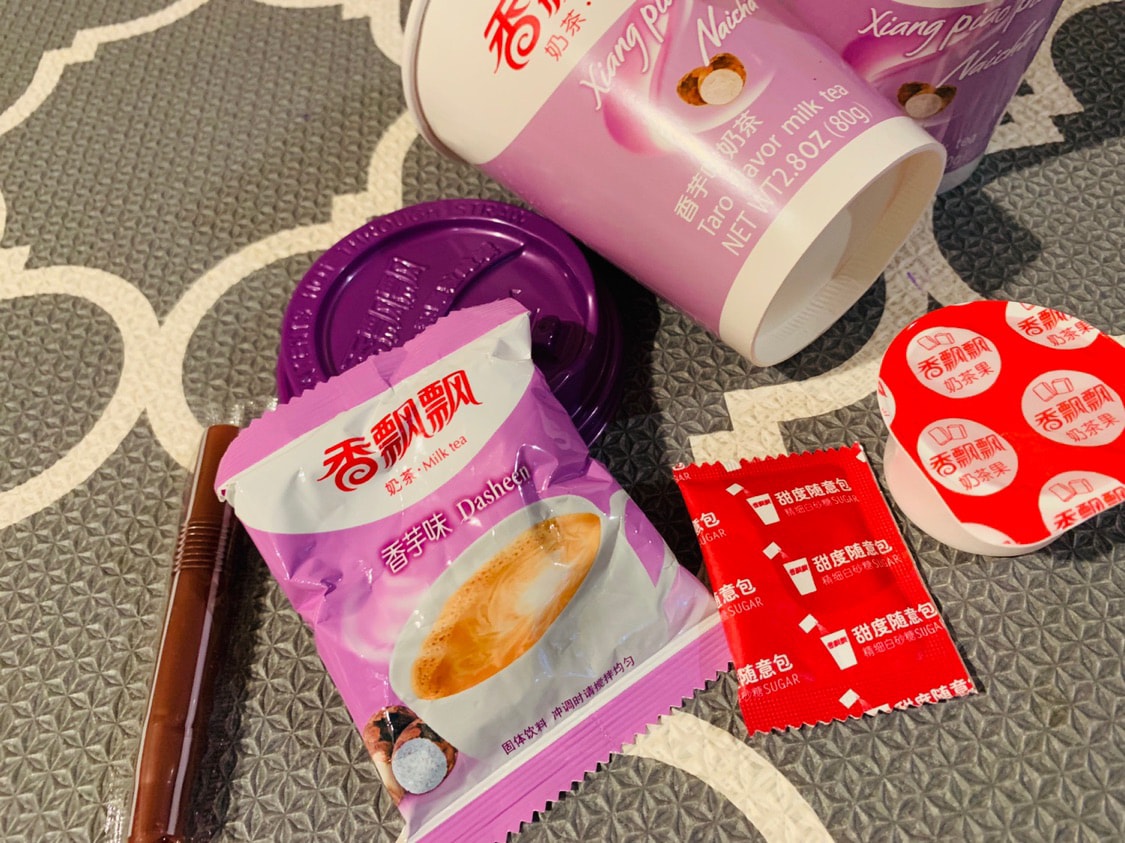 打开杯子里面塞得满满的,除了奶茶粉和椰果杯,还配了一袋儿甜度调节包,实在贴心。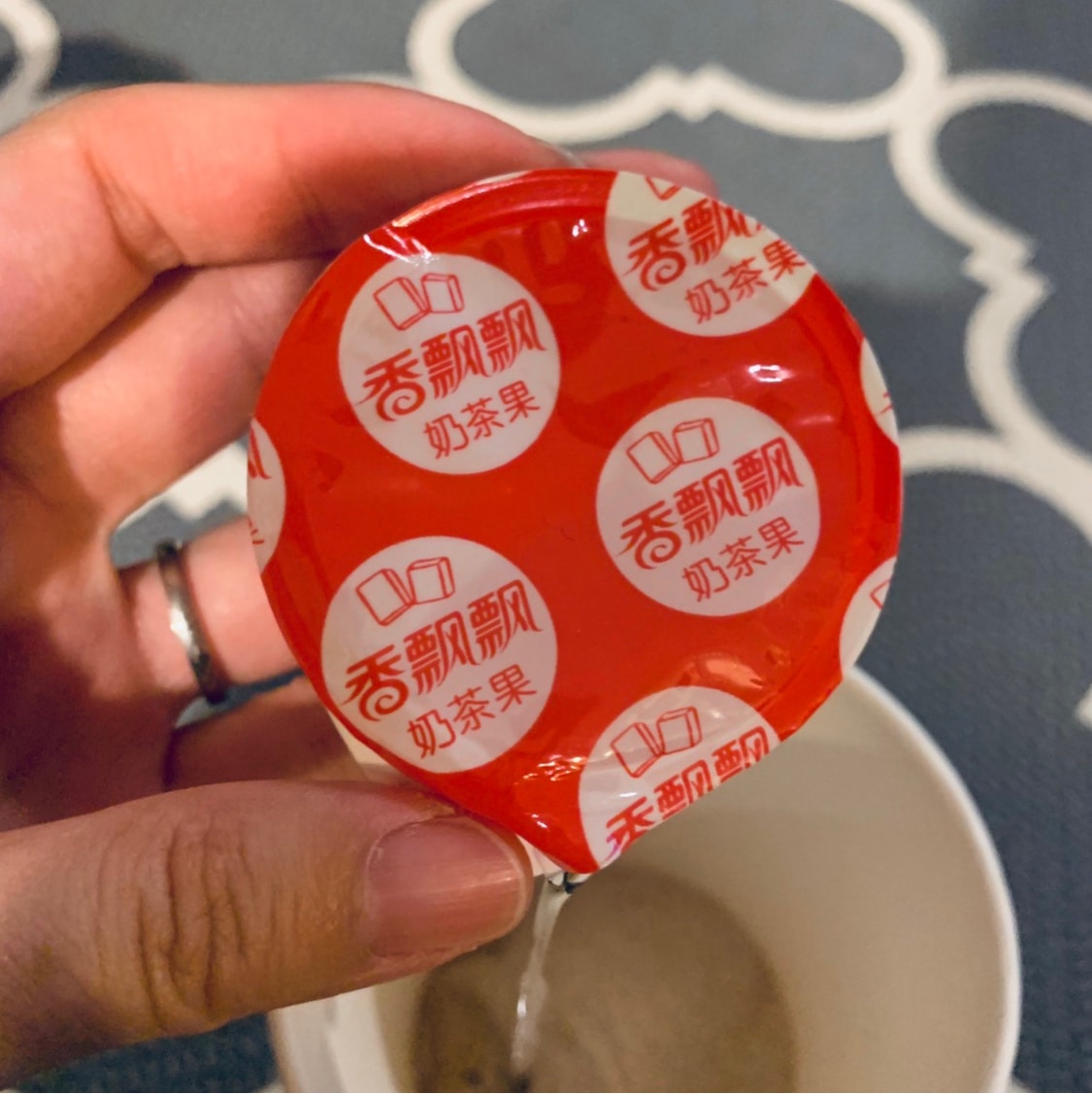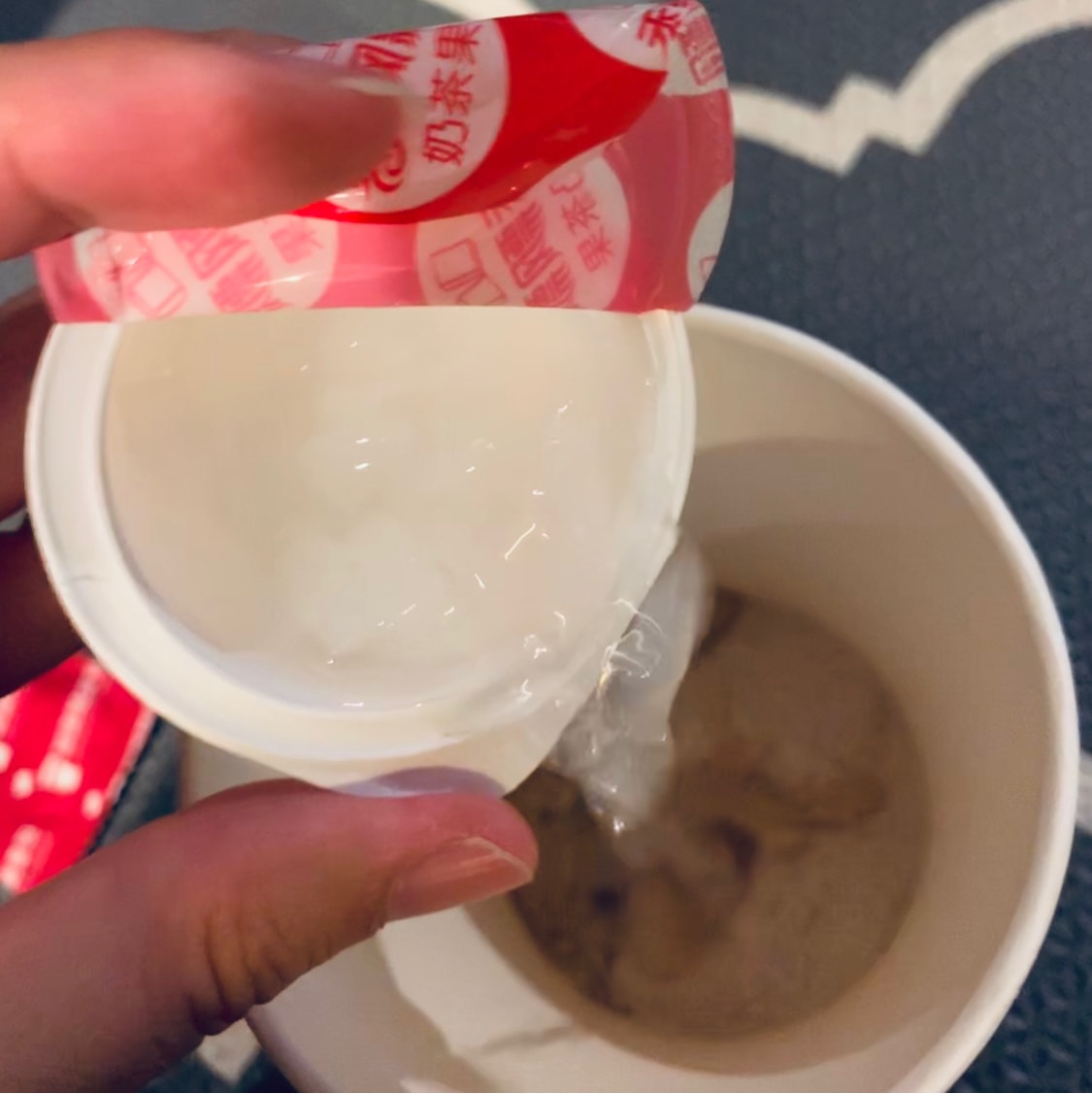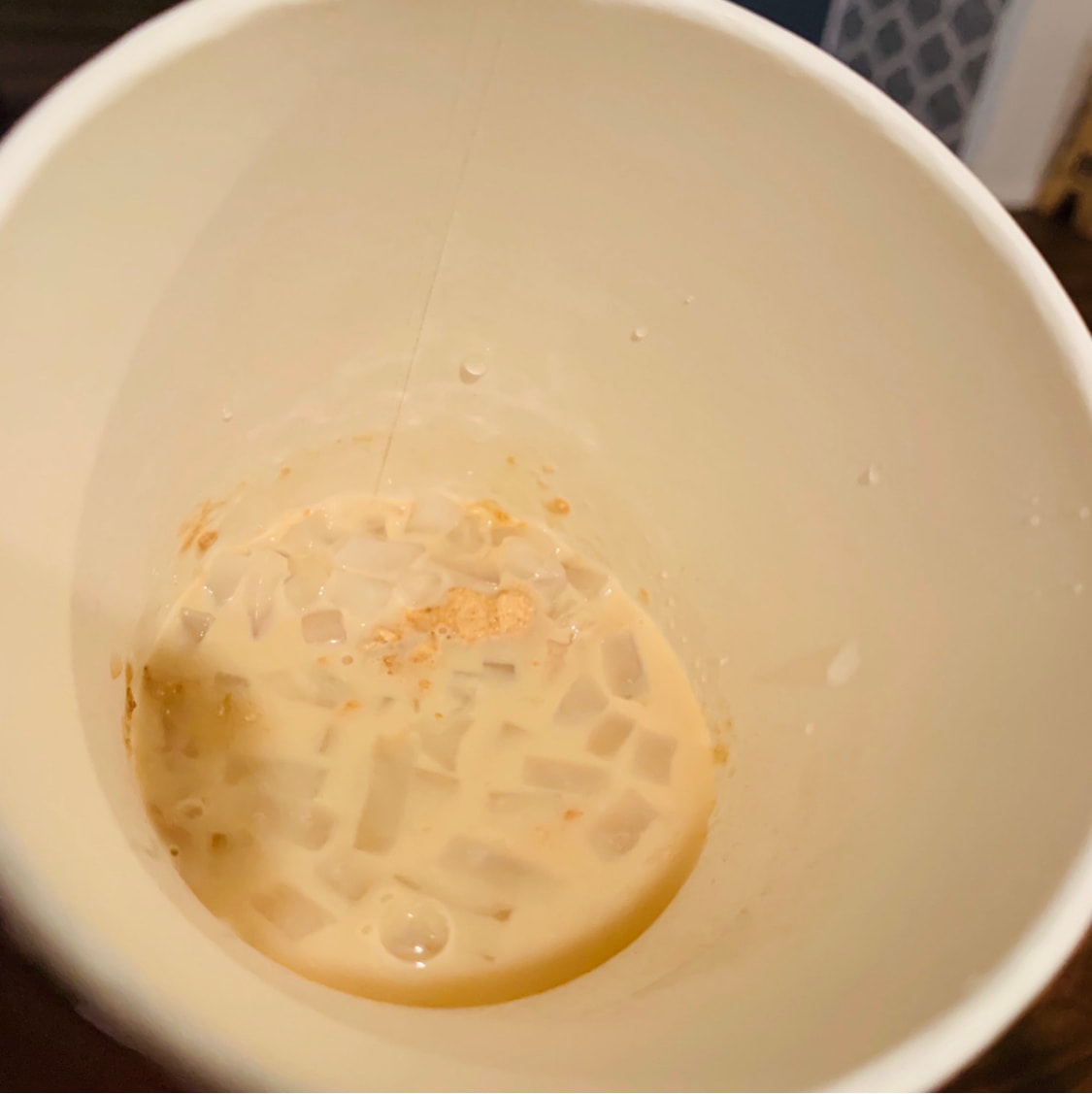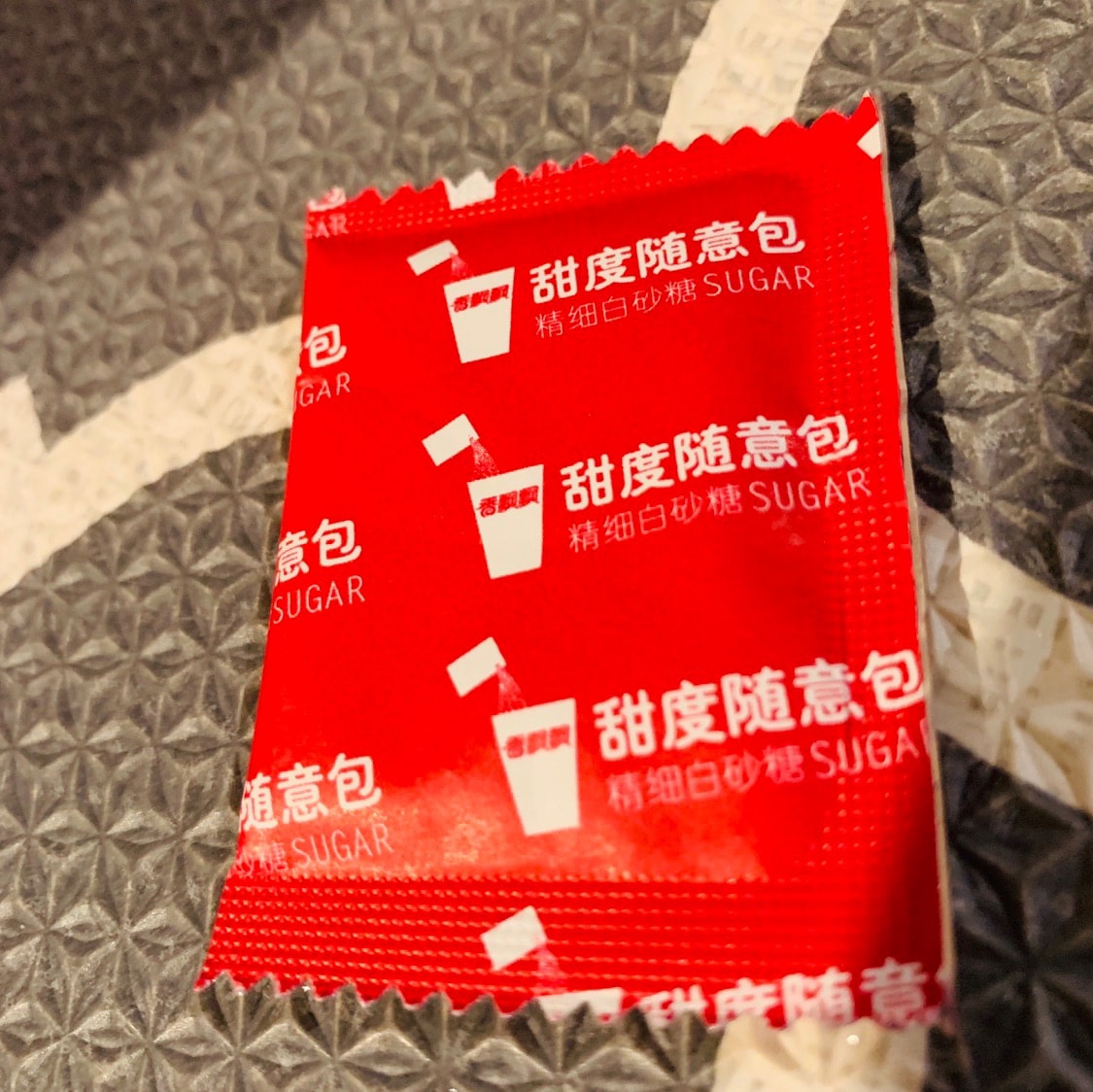 甜度随意包我只放1/3,就够我的甜度了,剩下的留着煮咖啡用,一举两得。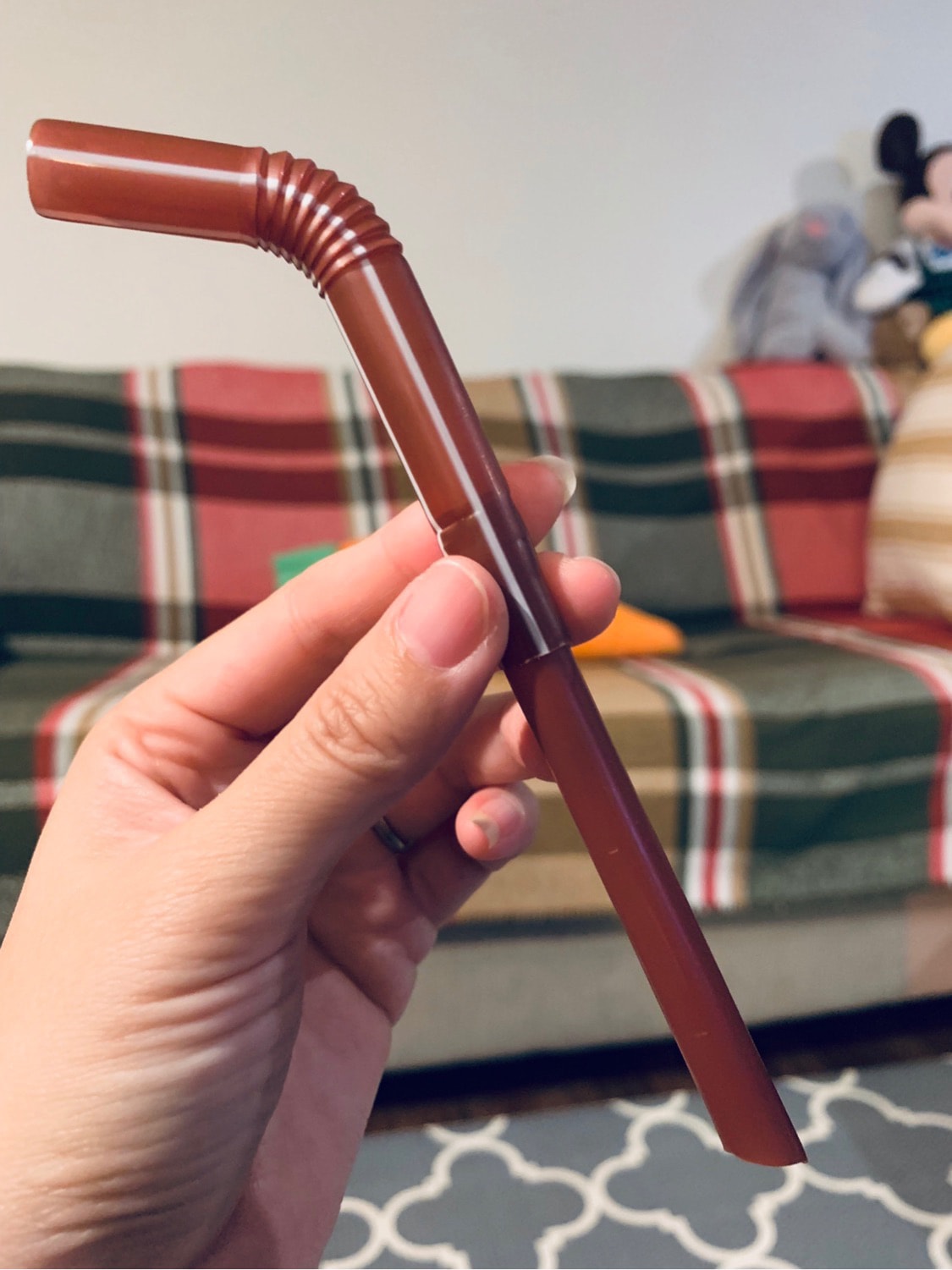 这个系列搭配的延长管儿也很可爱,胖胖的还可以弯曲。奶茶杯中冲入热水,即可。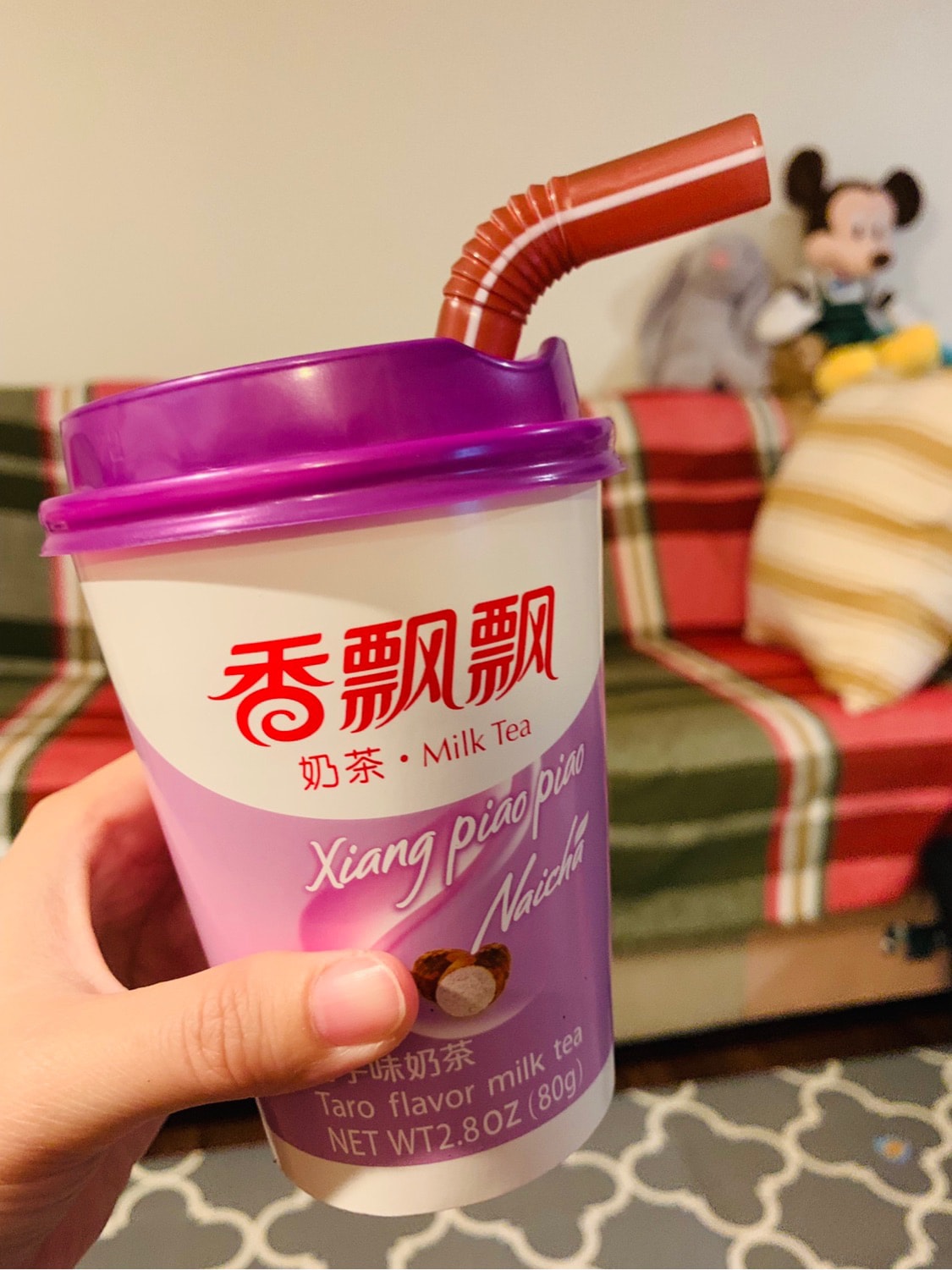 Ta-Da!一杯香浓醇厚的香芋味儿椰果奶茶就做好了!
非常好喝!也不甜腻,椰果口感也很好,推荐!
感谢阅读。