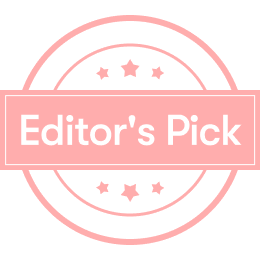 East Village - Satisfy Your Chinese Stomach (Middle)
Buckwheat House-Sobaya
In a city like New York, which is full of feasts and luxuries, it's time to have a "health food" after eating and drinking..The buckwheat house is diagonally opposite the tea house. The decoration is simple and simple from the inside to the outside, elegant and refined, but it is often full of people! Buckwheat House, as the name suggests, specializes in soba noodles. Buckwheat is rich in vitamins and protein. Japanese soba noodles are a delicious and healthy pasta. It is highly recommended for working lunches and healthy diets. Udon noodles are also available here. Variety of noodles, cold noodles and hot noodles are optional.(lunch is more cost-effective)
All soba They are all freshly made by hand. Occasionally, I will see the master rolling and cutting the noodles on the table..The most popularCold Soba Ten Zaru, Tempura soba, rich in cold sobaQ< /span>Cummy, soft and crispy fried tempura, must be eaten hot, then a bite of fried shrimp, a bite of soba dipped in sauce, it's really a capital Satisfaction.The soba noodles are slightly rough and chewy, with a sweet and light soup, this is happiness! The soft aroma of buckwheat noodles and the unique sweetness of buckwheat do not have to be dipped in soy saucePSBe sure to feel it first.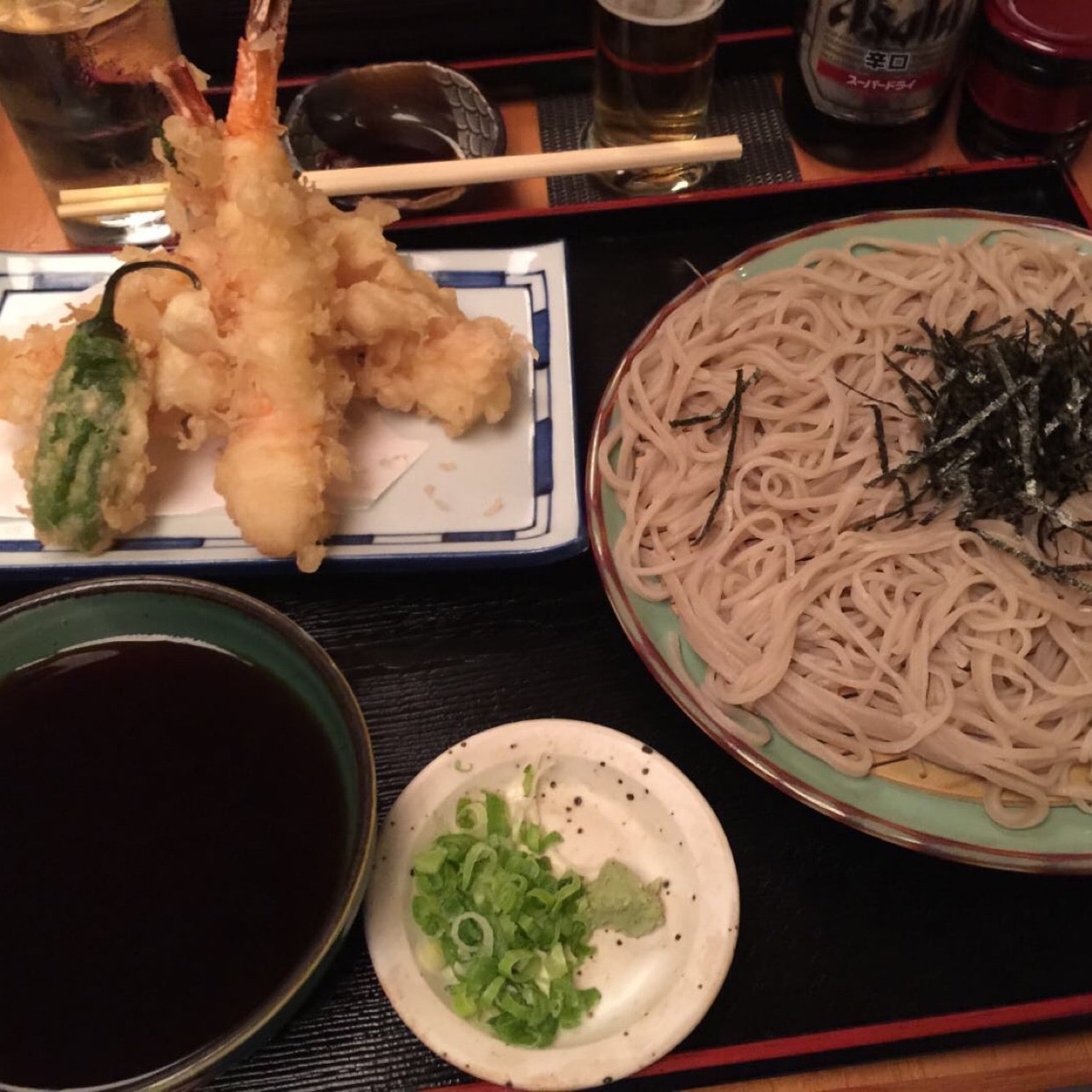 99Restaurant East Village Store
99"Hot Pot+Barbecue" Unlimited Buffet Double Eating! All-you-can-eat, roast, all-you-can-eat, very suitable for a big eater like me, this is the first reason why I like hot pot! Second, the hot pot allows a group of people to gather together, chatting without a sense of distance, everyone laughing and laughing, one pot, one pot, all kinds of ingredients, and chatting about the world..It is said that people who like hot pot are because they love this hot world, but there are people who love hot pot together, which means we are people of the same world, eh< span class="s1"> I have a table of pot friends.99It is also a "free birthday restaurant", proud to say that I once had a Bawang meal here! Come on, maybe the next one will be you. It seems like this on your birthday or the first three and last three?
Address:37 St Mark Pl, New York( Open until midnight2pm)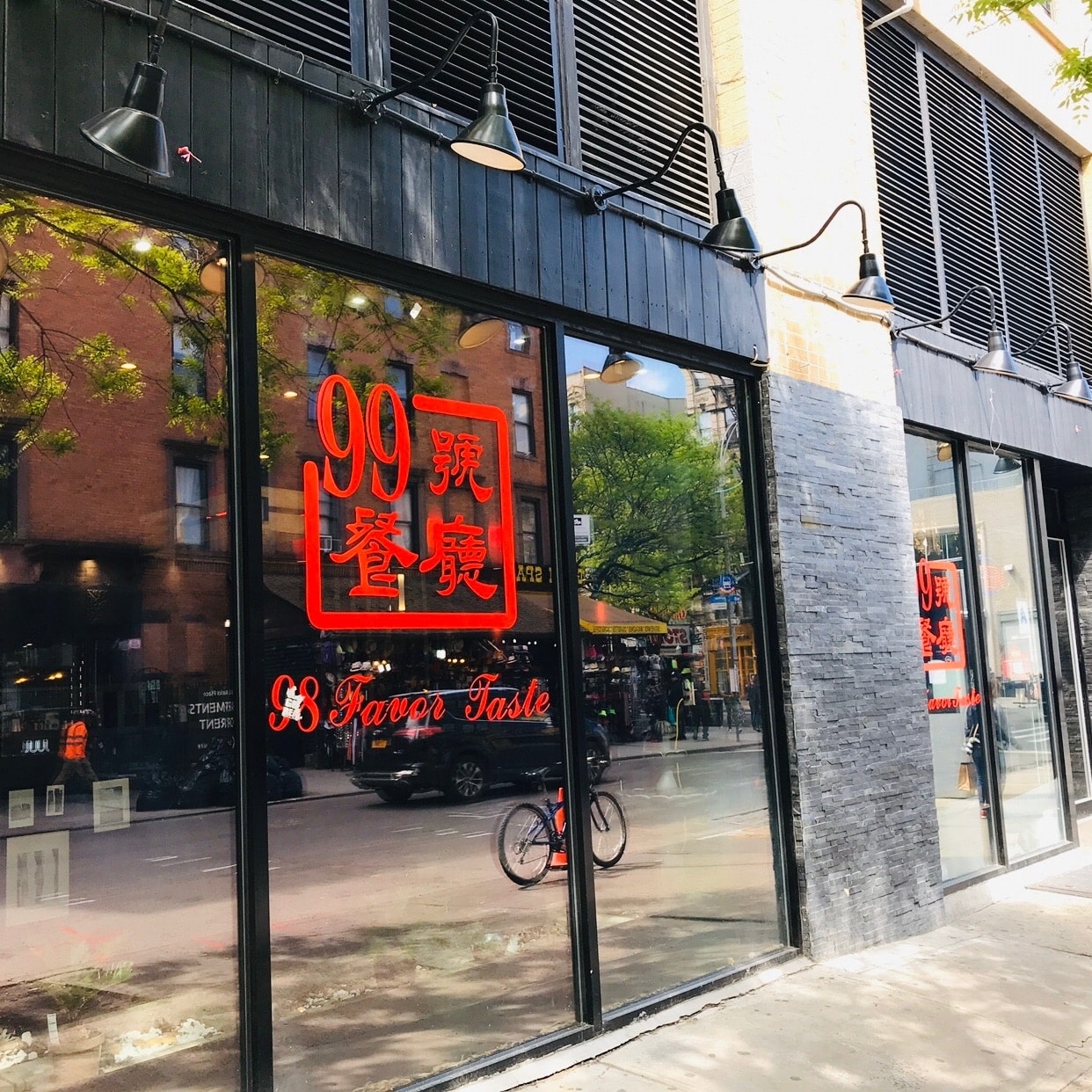 In the East Village99Antique, up and down Two floors, blue brick and tile walls, calligraphy walls have a unique poetic feel, the seats here are more spacious (like).Come here for a while The most enjoyable hot pot meal. After ordering from the waiter, your pot will be served in a short time. There are many kinds of soup bases to choose from. My favorite is the medicinal base, and then the ingredients are also on the table. The pig brain recommended by everyone is not me. The dish here is pig brain. Every time I must order hairy belly, crab, enoki mushroom, fried dough stick, fish fillet, mussels, goose dish, watercress, pumpkin… (I can't sleep tonight) The sauce is prepared by myself, and the soup after the meal can be eaten as you like~~ It's a pity that there is only one stomach!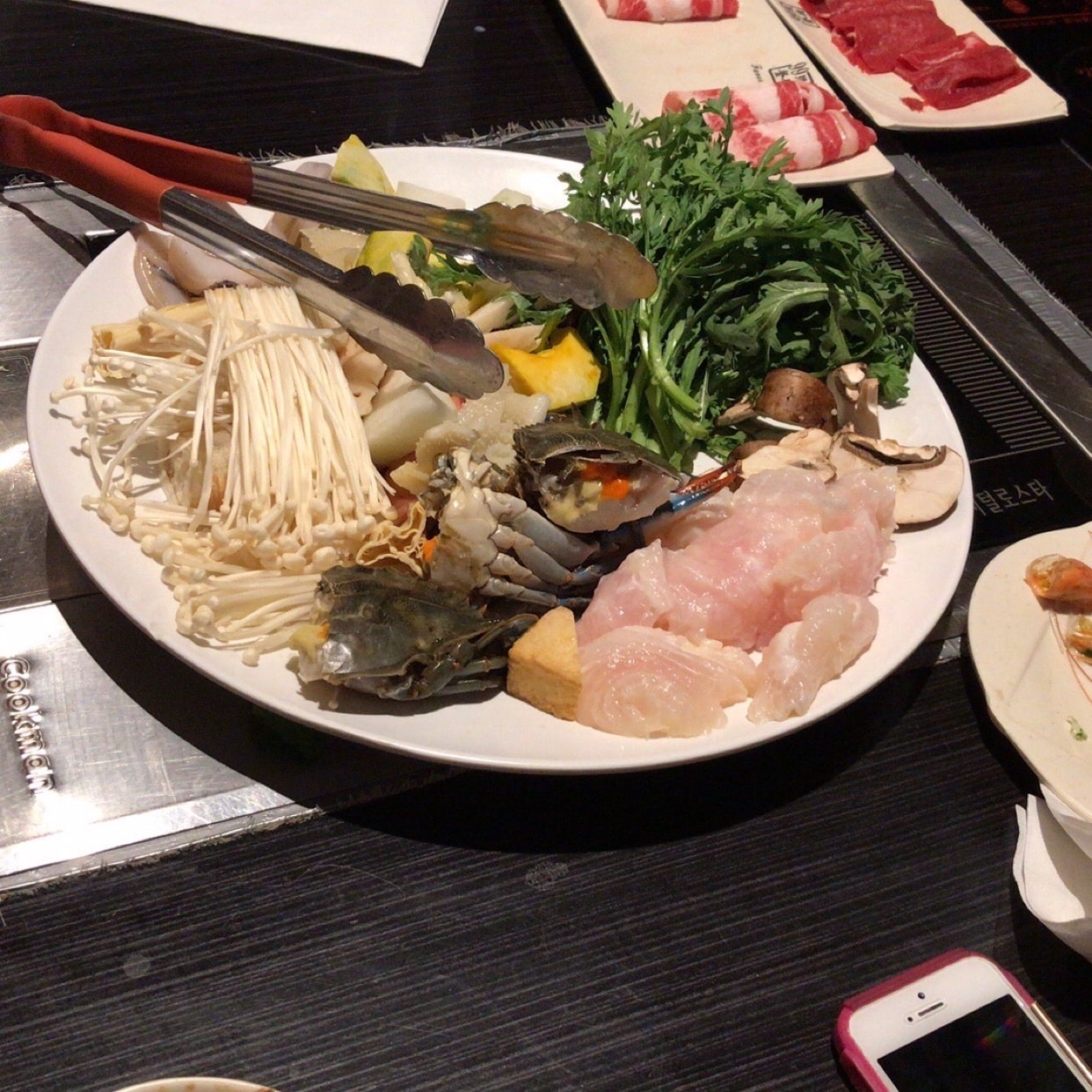 Our home American Chinese children's favorite barbecue, eat hot pot "No No No" NMultipleNo, eat BBQ"yes yes yes let's go!" ;
It's too late to bake these babies! All the ingredients are very fresh, so feel free to eat them!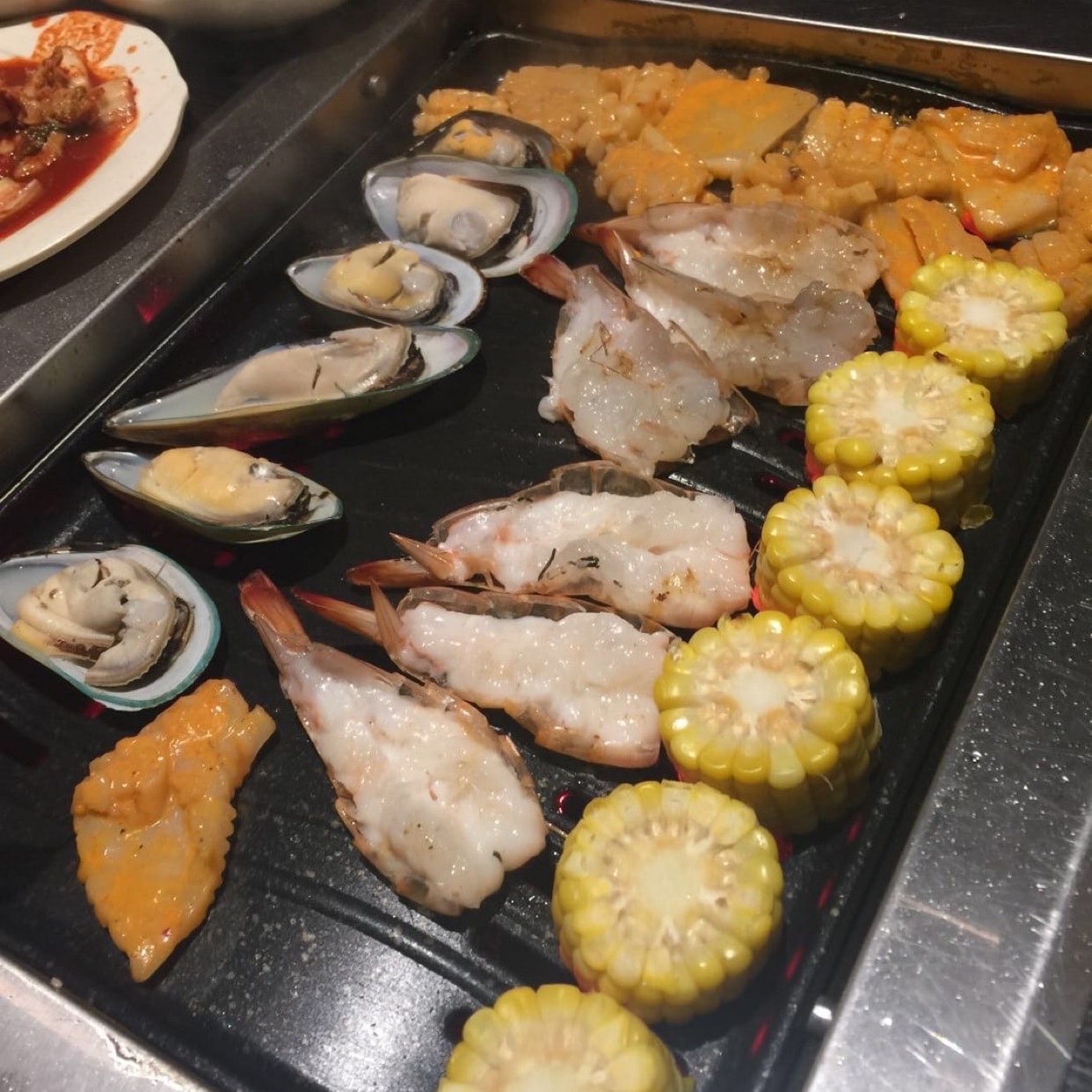 This two It is most suitable for families. We cook the hot pot, and the waiter grills and divides the dishes. We have encountered many unfriendly waiters in many restaurants, but the service here is very qualified. Everyone has a smile, a friendly and warm attitude, and the ingredients are fresh and really impeccable. !
Public Izakaya-Kenka
The most popular izakaya in the East Village is this popular food stall style. It is super hot, and the lights around it are not as lively as it is.
/span>.Daily6pm Just opened the door, the most important price is very popular! The decoration of the store makes you twist your waist, but it seems to be in Tokyo. The exaggerated Japanese "ethnic style" is decorated with a little "yellow". There are often long queues here, the serving is slow, the taste is light, and the sauce is very seasoned. Light, maintaining the original flavor of the ingredients, and all kinds of dishes, I am looking forward to it, if I don't have a good stomach, just look at the menu~~ All kinds of Japanese snacks and snacks are really everything, here I invite friends for a snack One cup, chatting and laughing, all the pressure is gone in an instant, let's see, eating can solve a lot of things
Address:25 St Mart Pl, New York 10003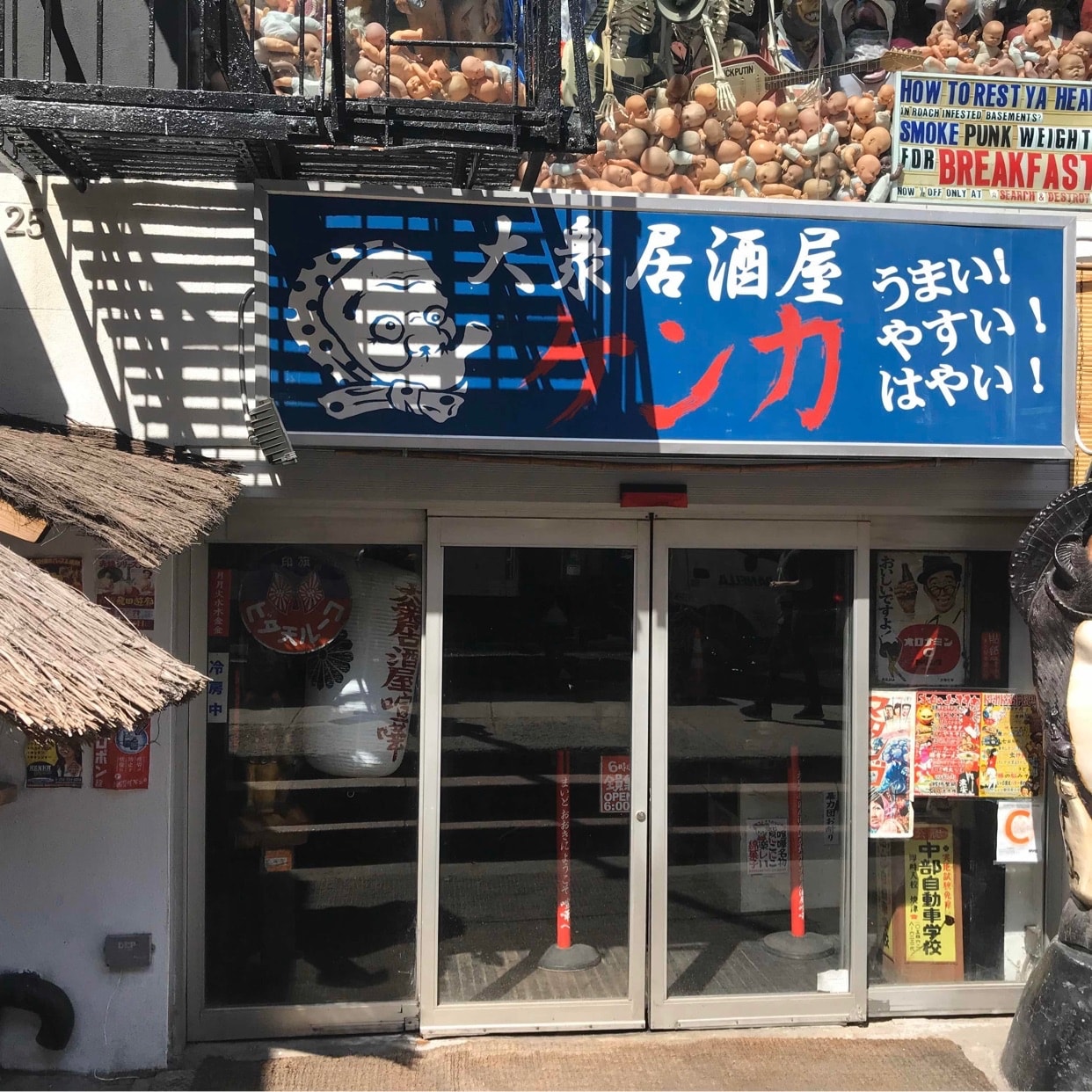 When you're all in the East Village, why not go to a public izakaya? The price is close to the people, whether it is wine or food, the variety and taste are good, it is definitely a good place to have a drink, why don't you go? Come on, just like in Japanese and Korean dramas, eating small skewers and drinking shochu~~ Or drinking sake to release stress?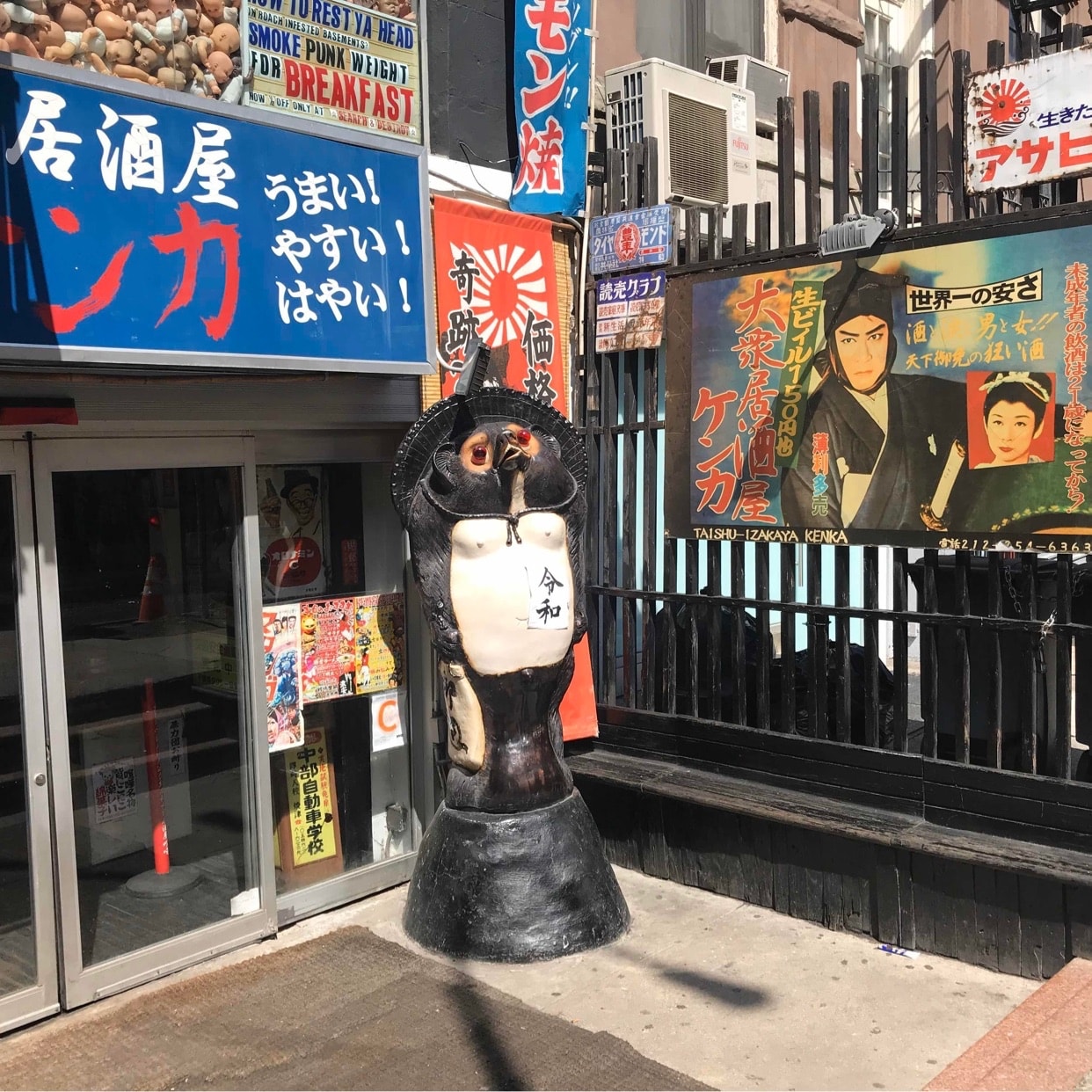 🔚East VillageSt Mark Pl This street is really worth trying as long as you step into any one! To say which one is the strongest, of course, the above restaurants are only my hobbies. The food depends on personal taste, the people who dine together, and the mood. In this East Village of Crouching Tiger, Hidden Dragon, I can really eat on the street. Tail, no matter at any time, the last thing that cannot be wasted is food. It is clear that food is the sky. Only food should not be let down. Eating is the eternal theme.🙃< span class="s3">! # 地域美食攻略 #< /a>

Show Original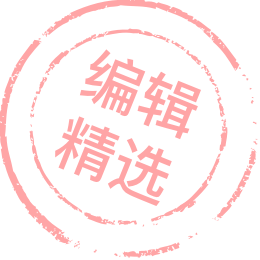 东村—满足你的中国胃(中)
荞麦屋-Sobaya
在纽约这种灯红酒绿纸醉金迷的城市,胡吃海喝之余是时候来一份"养生料理".荞麦屋就在茶庵斜对面,装饰从内到外简单、质朴,雅致脱俗的清苦之风,但是这里却经常人声鼎沸!荞麦屋顾名思义主营荞麦面,荞麦含有丰富的维生素和蛋白质,日式荞麦面更是一种美味又健康的面食,工作午餐和健康饮食强烈推荐,这里也提供乌冬面每款汤面都有两种面条,还份冷面热面可选择.(午餐较划算哦)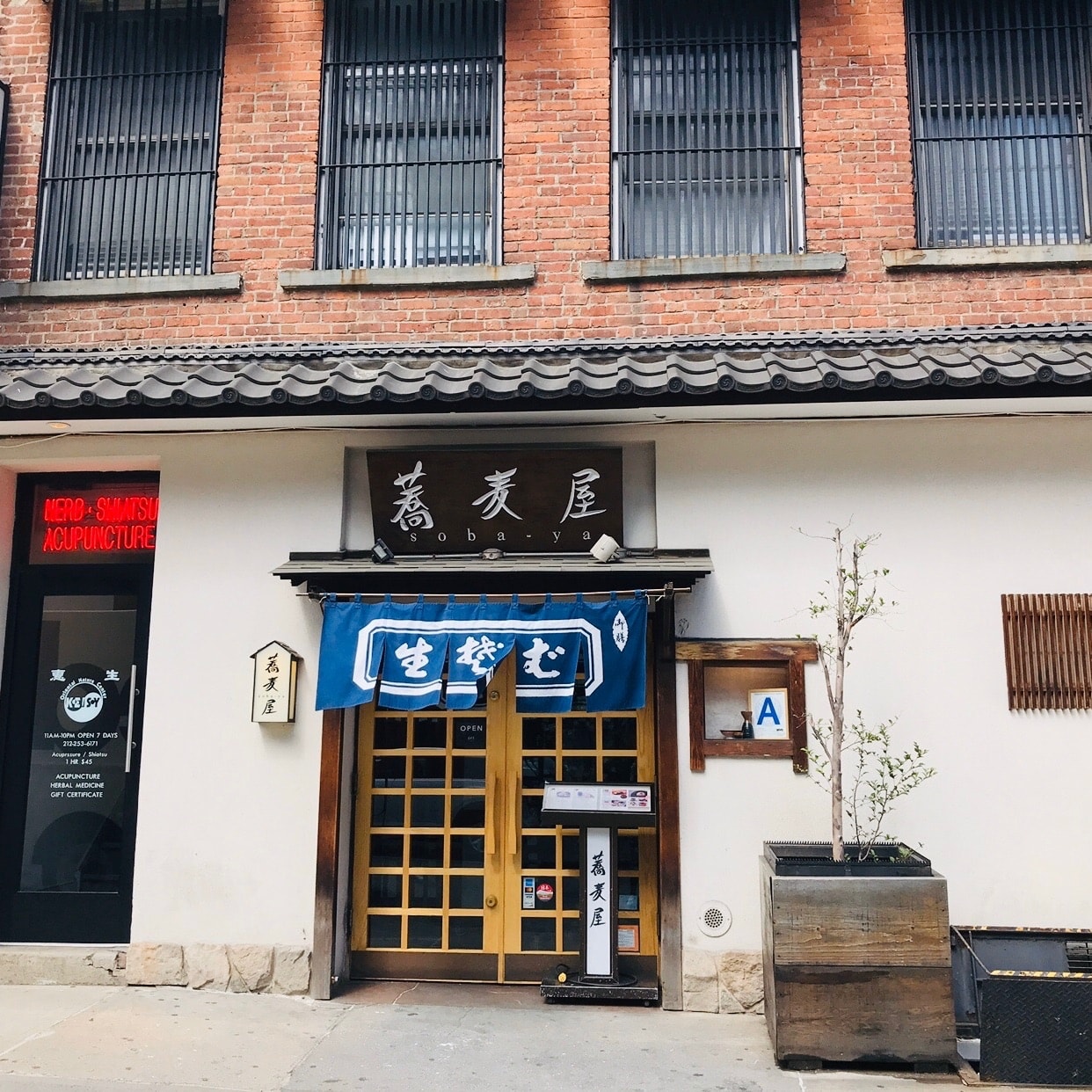 所有的荞麦面都是新鲜手造,偶尔还会看到师傅在台面擀面切面表演.最受欢迎的Cold Soba Ten Zaru, 天妇罗荞麦面,冷荞麦面丰富Q弹有嚼劲,炸的软实酥脆的天妇罗,一定要趁热吃,然后一口炸虾,一口蘸了酱汁的荞麦面,真的是大写的满足.荞麦面略带粗糙有嚼劲,配上鲜甜清淡的汤水这就是幸福!荞麦面的软香和荞麦特有的微甜,不一定要蘸酱油PS一定要先感受下.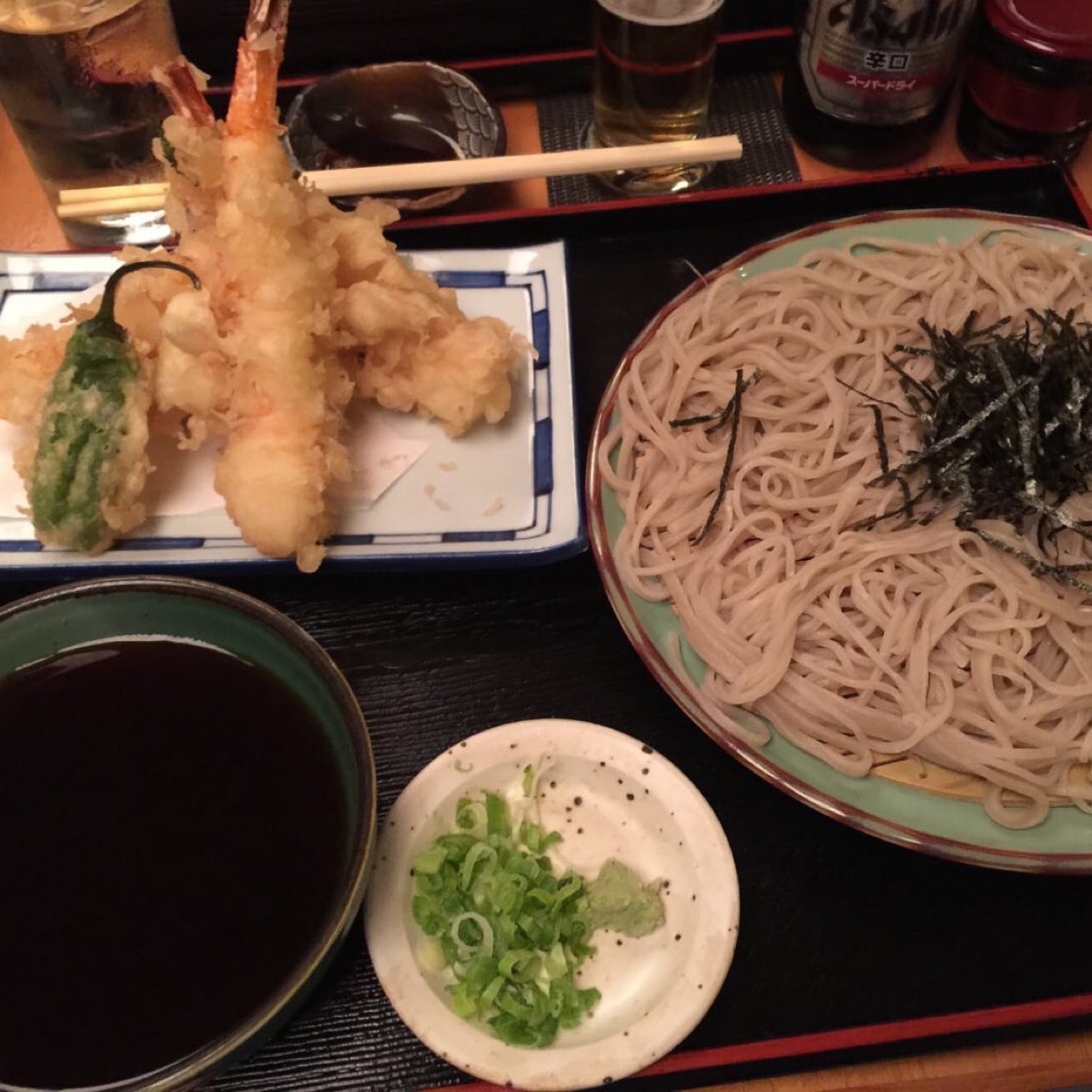 99号餐厅 东村店
99"火锅+烧烤"无限自助双吃!任吃任烤吃到饱,非常适合我这种大胃王,这是第一个我喜欢火锅的理由!第二,火锅让一群人围绕在一起,毫无距离感的聊天方式,大家嘻嘻哈哈一人一锅,涮各种食材,聊着天下事.据说喜欢吃火锅的人,是因为爱这热腾腾的世界,但有一起爱吃火锅的人,这说明我们是同一个世界的人,嗯 我有一桌的锅友.99还是"生日免费餐厅",自豪的说一下,我曾经在这里吃过霸王餐!快来吧说不定下一个就是你,生日当天或者前三后三好像是这样?
地址:37 St Mark Pl,New York(开到凌晨2点)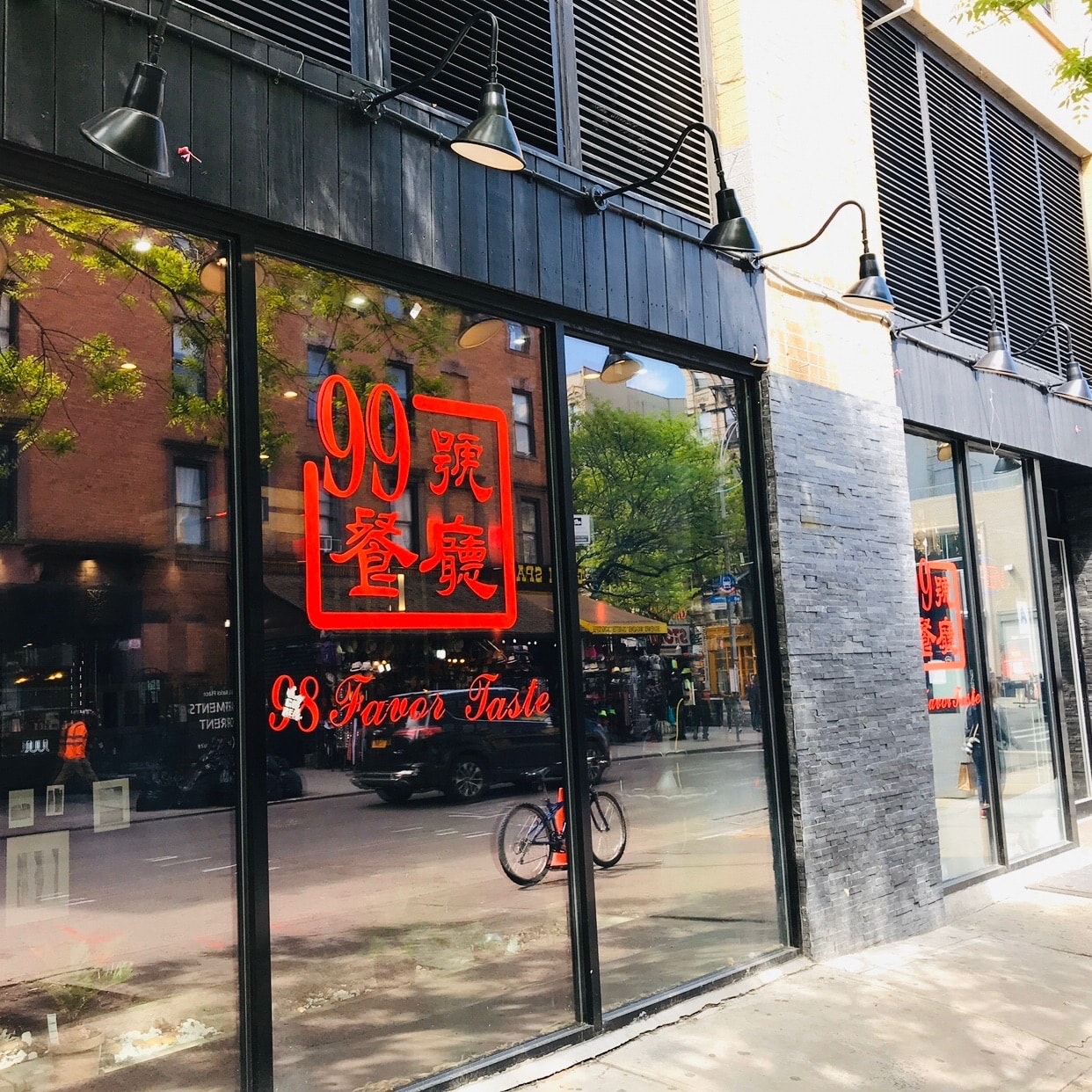 在东村的99古香古色,上下两层,青砖瓦墙,书法墙别有一番诗情画意,这里的座位较为宽敞(喜欢).在这里来一顿最为畅快的火锅,跟服务员点完单,不一会儿你的锅就上来了,多种汤底可选,我最爱还是药膳底,接着食材也上桌了,被大家推荐的猪脑不是我的菜,是滴这里有猪脑,每次必点毛肚、螃蟹、金针菇、油条、鱼片、青口、鹅菜、西洋菜、南瓜……(今晚睡不着了)酱料自己配置,还有饭后汤水在酱料旁任取任吃~~啥都好遗憾的就是只有一个胃!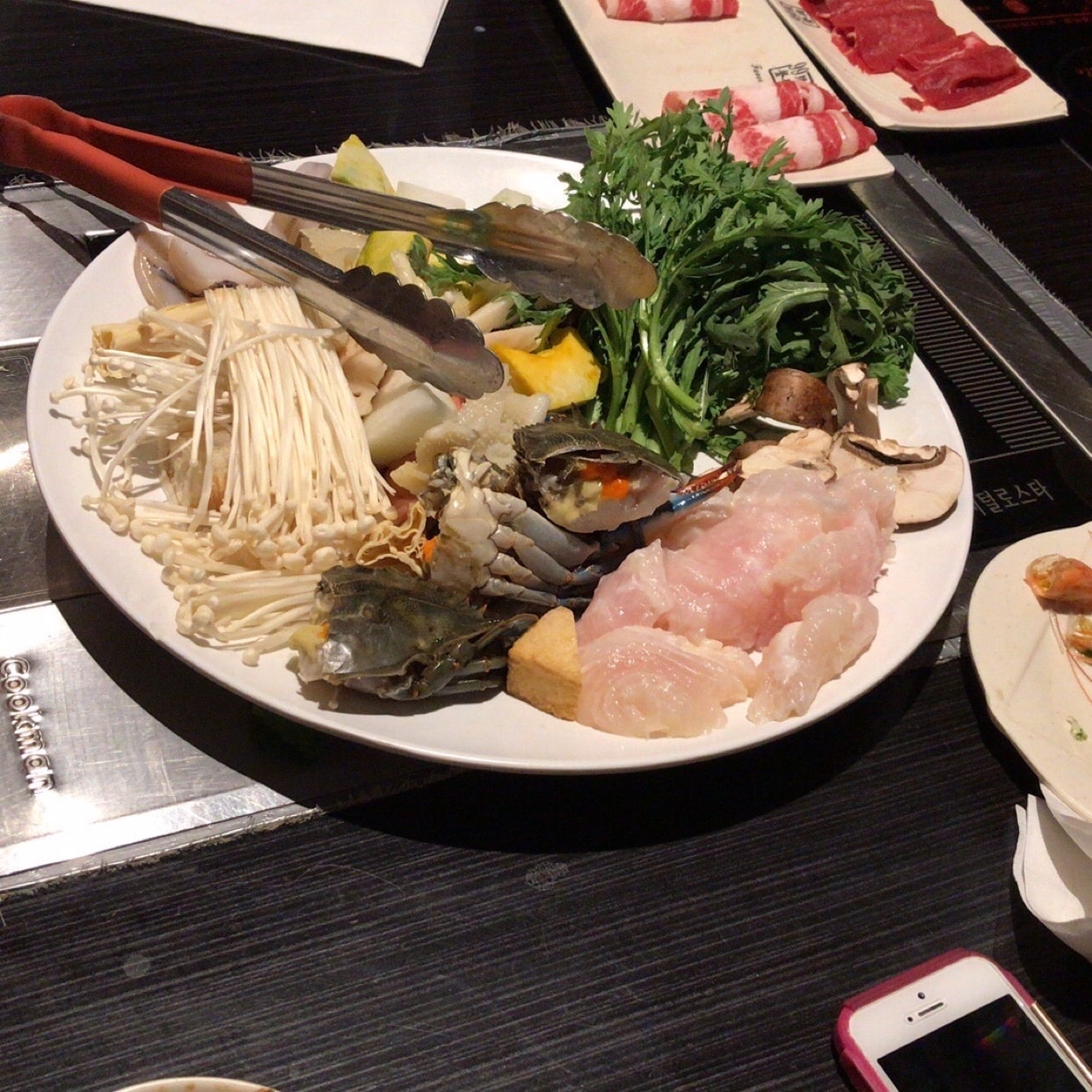 我们家美国式中国小孩最爱的烧烤,吃火锅"No No No"N多个No,吃烧烤"yes yes yes let's go!"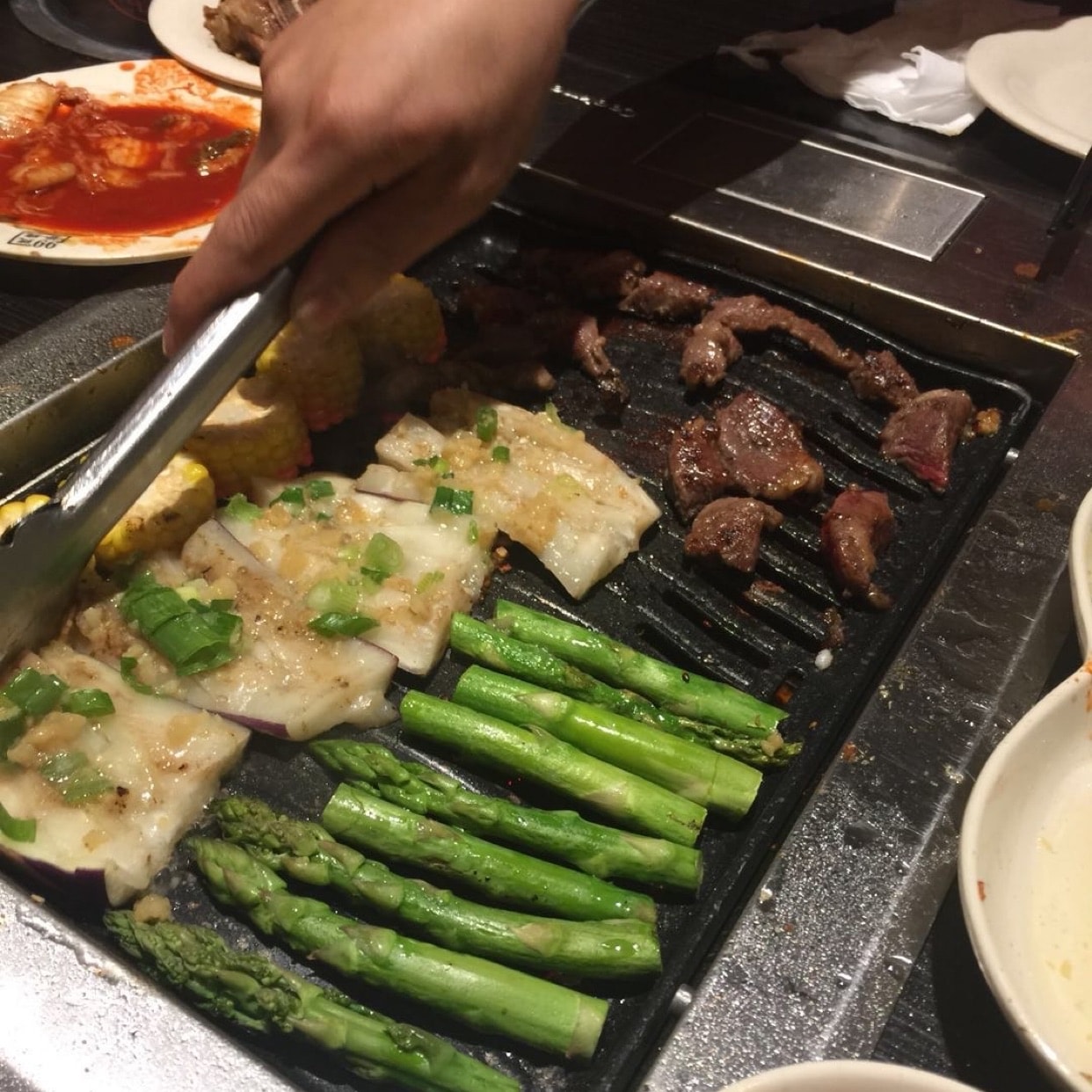 烤都来不及这几个娃抢!所有的食材看的出是很新鲜的,放心大胆的吃!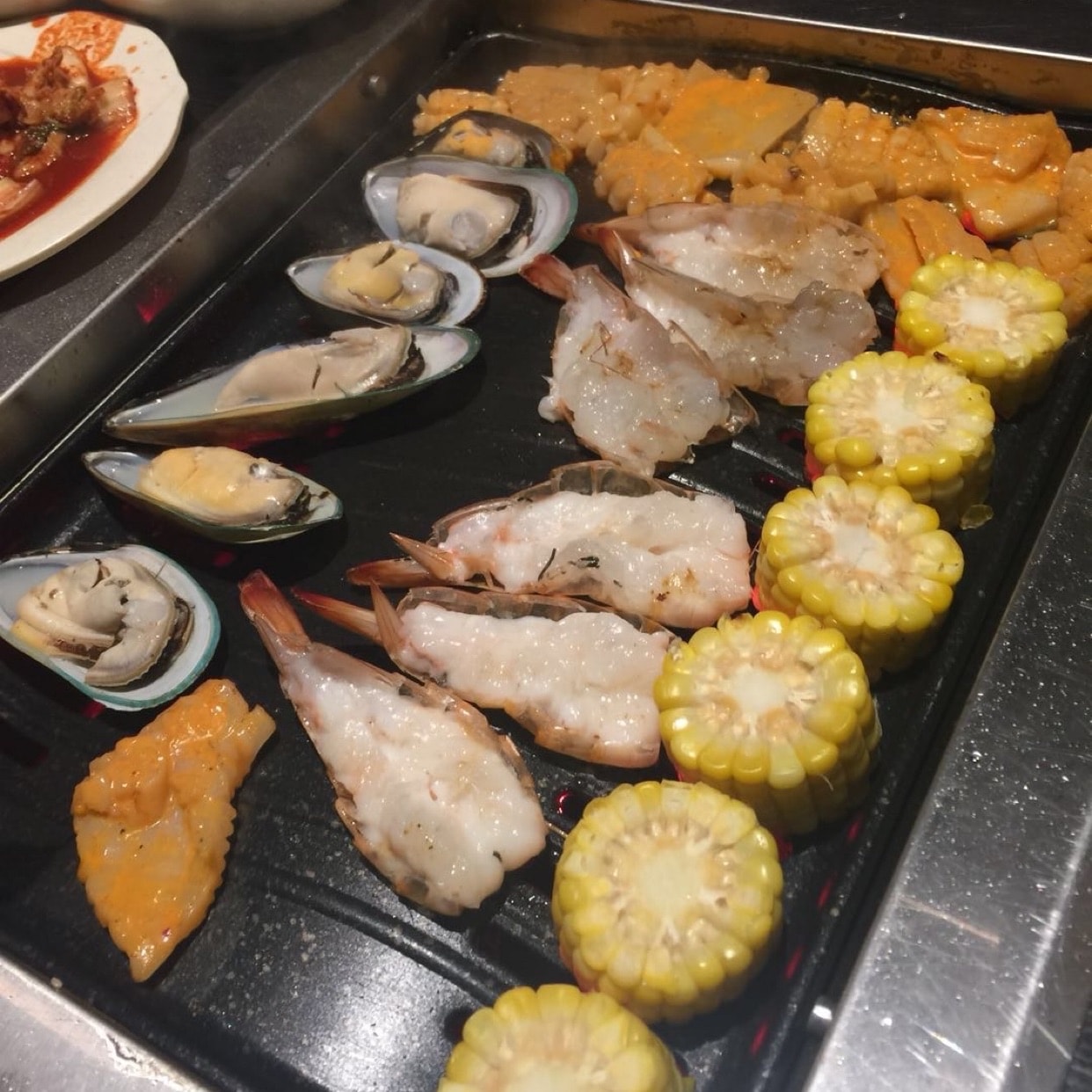 这种两吃最适合家庭,我们就涮着火锅,服务员烧烤分菜,在众多餐馆遇到很多不是很友好的服务员,但这里服务非常合格,各个带着微笑,态度亲切热情,食材又新鲜真的毫无挑剔!
大众居酒屋-Kenka
在东村要属人气最高的居酒屋,就是这家大排档风格的大众了,超火,四周的万家灯火都不如它一家热闹.每天6pm才开门,最重要价格非常大众!店内的装修让你身处大扭腰,却仿佛在东京,夸张的日本"民族风"摆设有点过"黄",这里经常大排长龙,上菜也慢,口味清淡,酱汁调味也很寡淡,保持着食材的原味,还有各式的料理,我是望而止步,肠胃不够好看看菜单就好~~各种日式小吃下酒菜,真的是应有尽有,在这里约上朋友小喝一杯,聊聊笑笑,瞬间啥压力都没了,看吧吃能解决很多事呢
地址:25 St Mart Pl,New York 10003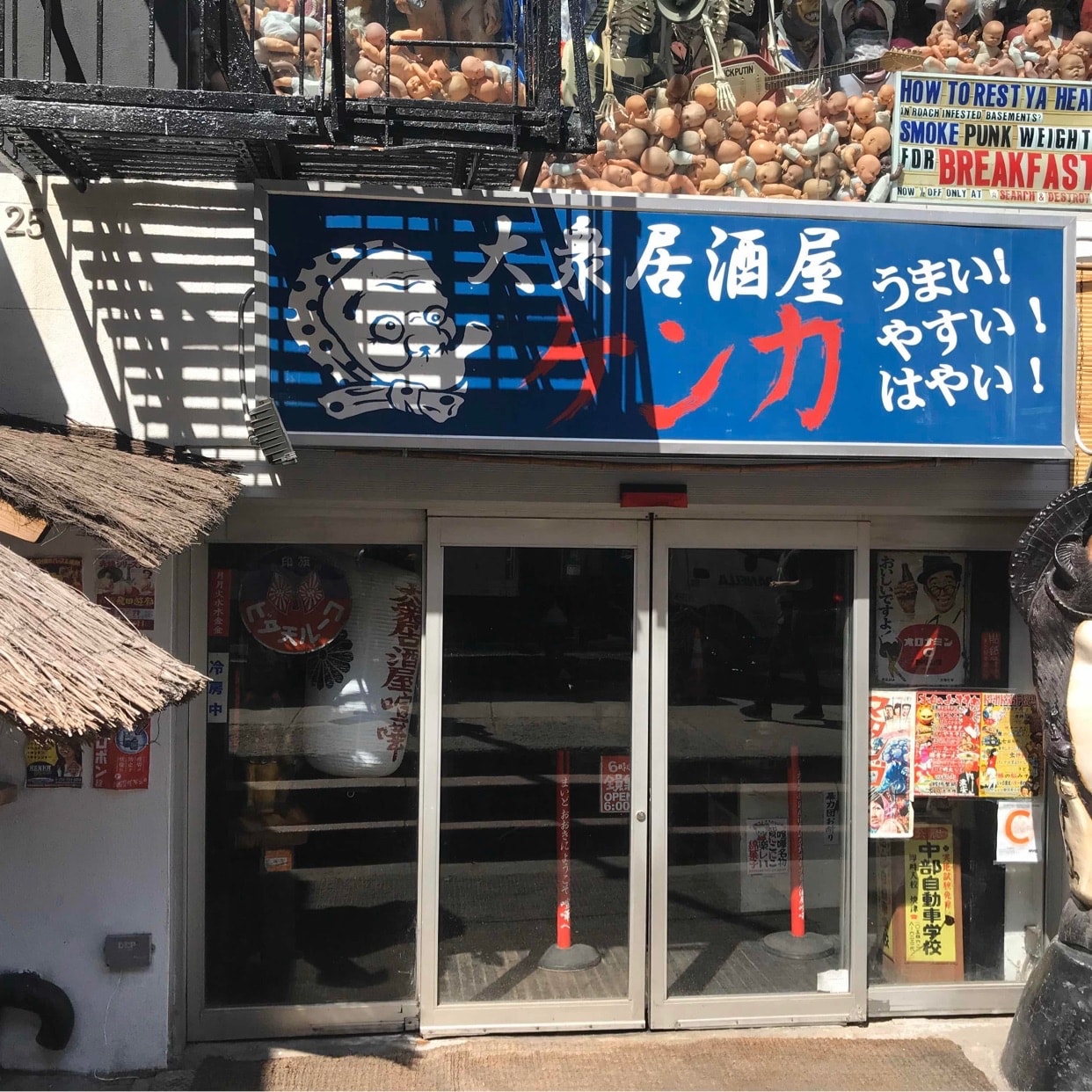 都到了东村怎么能不去大众居酒屋呢?亲民的价格不管是酒还是食物,种类多味道好,绝对是把酒言欢的好去处,你有啥理由不去呢?快来吧就像日韩剧里,吃着小串儿喝着烧酒~~或者喝口清酒释放压力?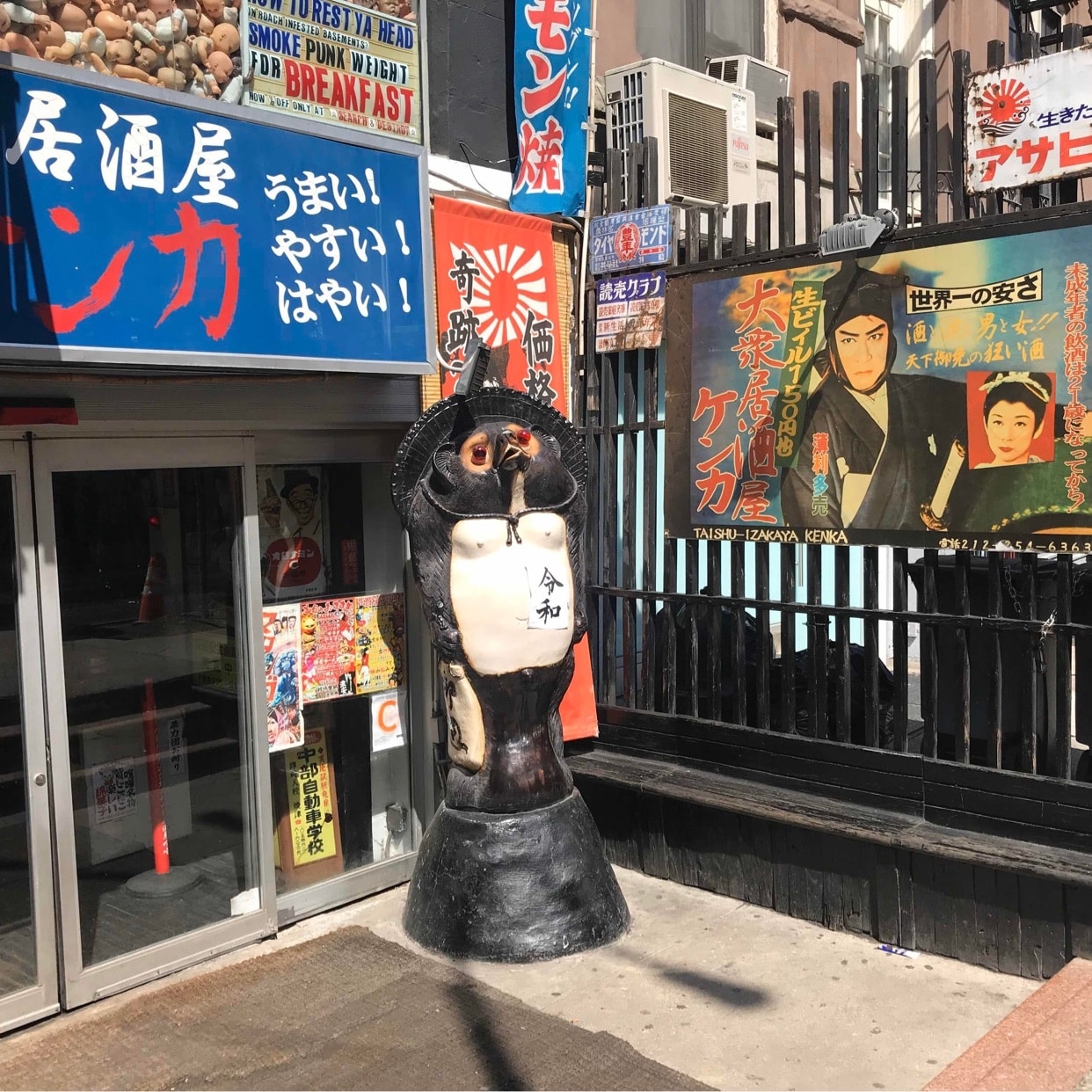 🔚东村St Mark Pl这条街真的只要你随便踏入一家都值得你尝试!要说最强是哪家,当然以上这些餐馆只属本人爱好,美食看个人口味,一同进餐的人,还有就是心境,在这卧虎藏龙的东村,我真的可以街头吃到街尾,不管在任何时候,最不能浪费的就是美食了,明以食为天,唯独美食不可辜负,吃是永恒的主题🙃! # 地域美食攻略 #