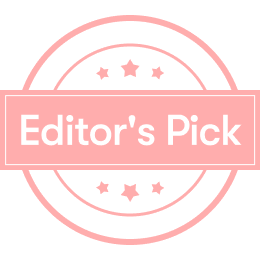 ✨ Come to a wave of gorgeous drink recommendations!
This time I bring you a conscience drink recommendation! Like it if you like it❤️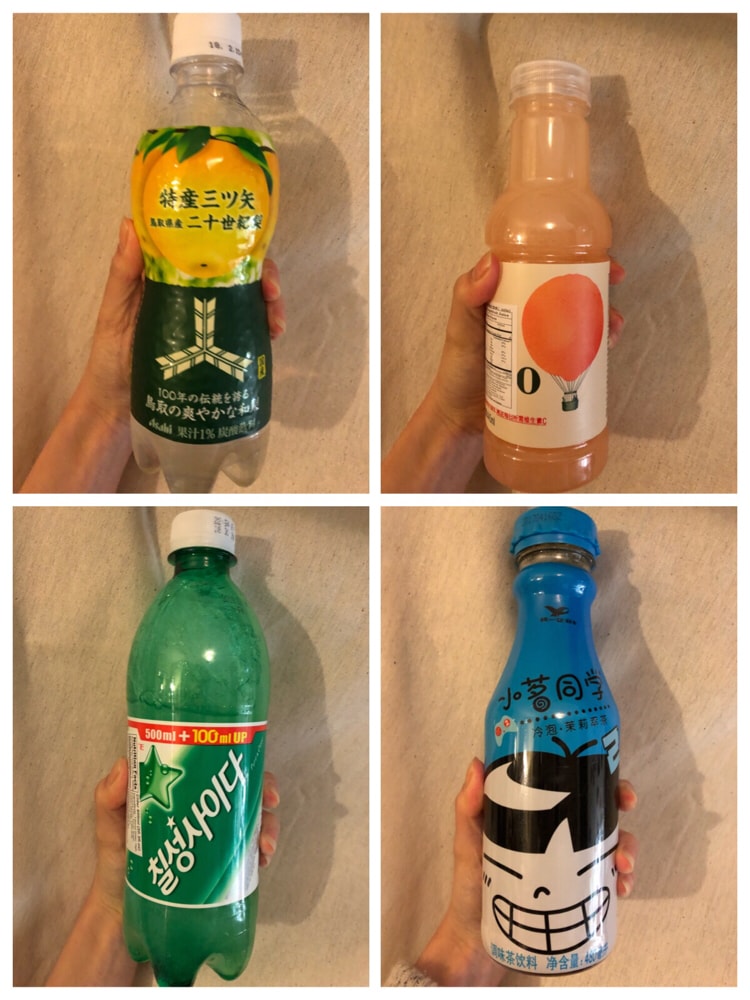 ASAHISydney soda Sweet and refreshing It's very refreshing to drink a bottle after refrigeration is a small refreshing drink I will repurchase~ and The packaging is also so beautiful.
Nongfu SpringC100Grapefruit Flavor Delicious, super delicious Drink in China I've had lemon flavors once I didn't expect that I can still buy grapefruit flavored ones in Yami's Super refreshing Super recommended!
Lotte's soda This was recommended by a former Korean friend and me span> This is a very daily drink in Korea Same as Coke Sprite In fact, the taste is similar to Sprite You can try it out~
Xiao Ming's Jasmine Tea I said earlier that the teas in this series are very good Delicious Curiously bought the safest jasmine flavor Sure enough! It's just a little sweet The girl who loses weight is estimated to avoid it span>Because it's so good, it's over soon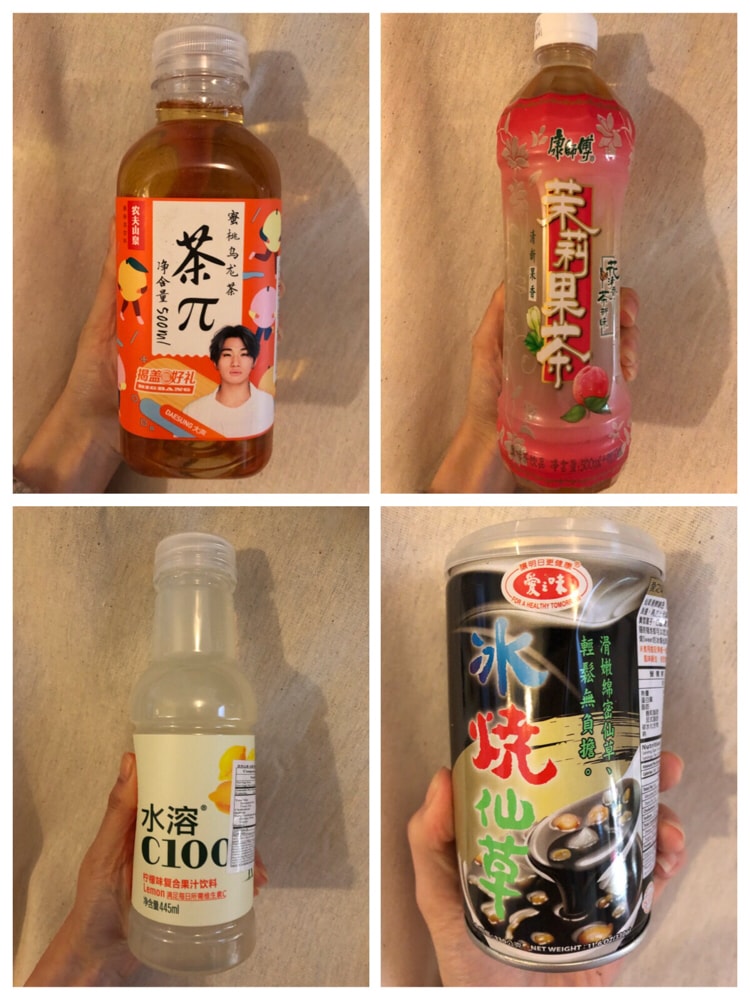 Peach Oolong and Grapefruit Green Tea from Tea Pie Series Very refreshing span> I personally think peach oolong is better Peach and tea are really good partners! Btw This series estimatesBB buy it first and then talk about it.😂
Master Kong's Jasmine Fruit Tea This is my first drink Not bad just more personal Like it's not fruity hahaha
Water solubleC100Lemon flavor Delicious, delicious, delicious What else do you want to see? ? ? If you don't buy them every day, I will buy them home!
Boiled Herbs See our cake recommendations before< span class="s3"> I thought that the pancakes must be known. I can't wait to open it after receiving it It's really delicious! ! And it's so cheap! ! ! Simply conscience After eating greasy or hot food < /span>Come a bottle Ensure comfort and health without getting angry! !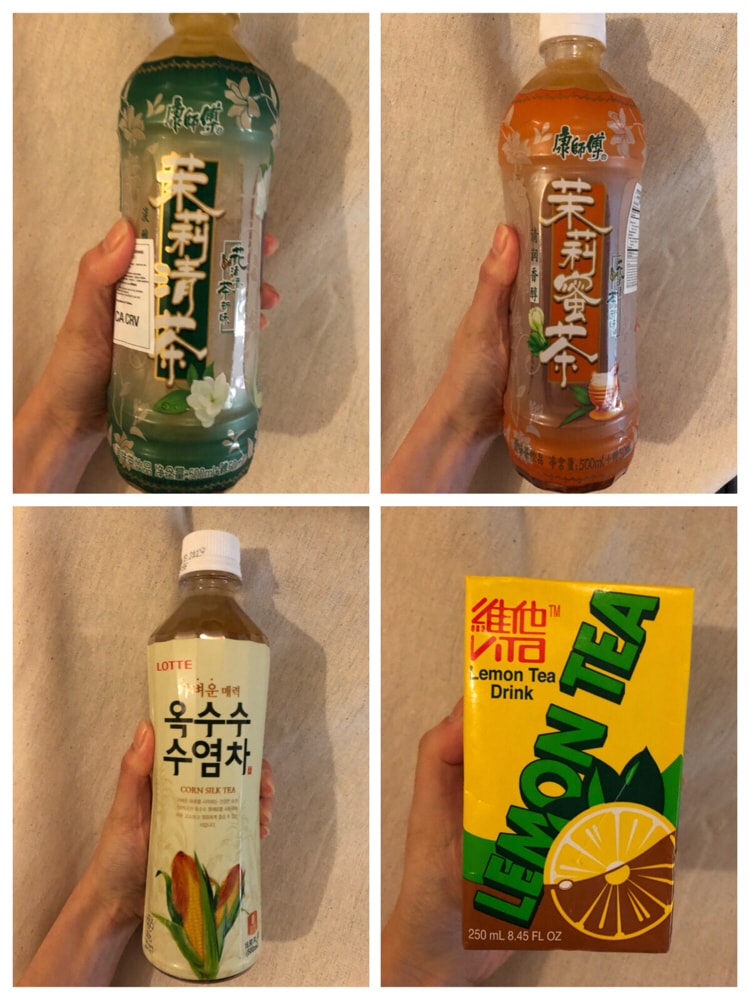 Jasmine tea My love hahaha Because I like this tea that is not very sweet and has a jasmine fragrance It's like a peaceful afternoon with a loved one in a garden surrounded by jasmine flowers❤️
Jasmine honey tea It's also delicious It must be a little sweeter than clear tea But I think it is also very sweet Delicious You can choose according to your own preferences~
Lotte's Corn Silk Tea I thought it was dark cooking😂 But also a Korean friend said he likes it very much I want to say that I will try it! First sip hmm Delicious! 😂 This is not sweet at all so super healthy relieve greasy< span class="s3"> Really great drink So healthy people can drink it too!
Vita Lemon Tea Refreshingxxx you know it life is incomplete without it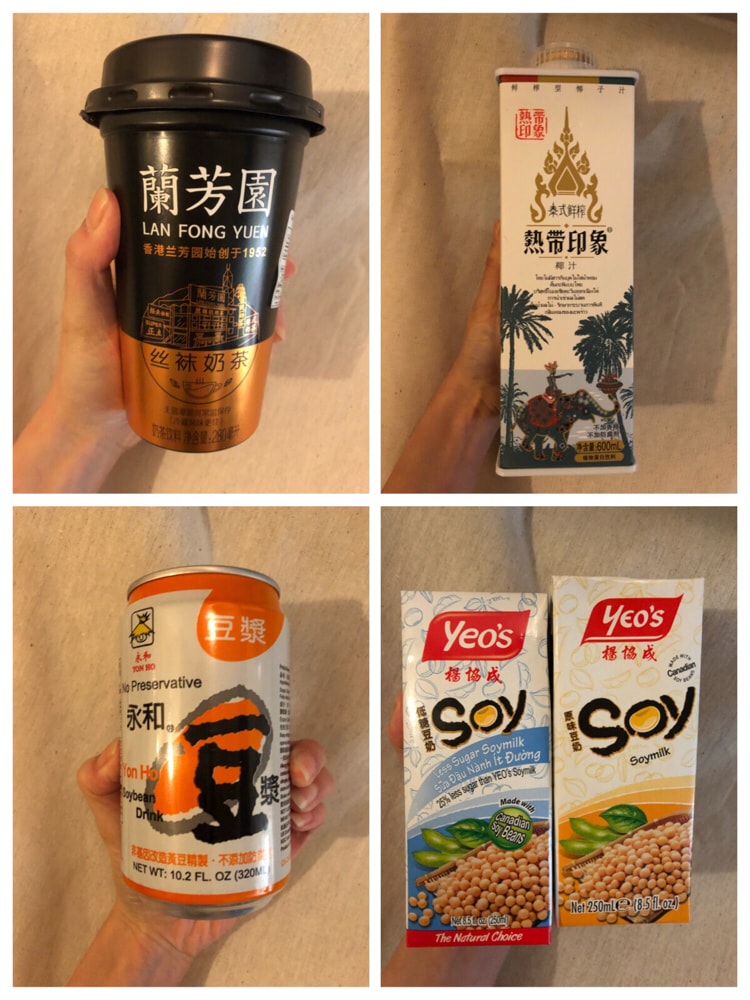 Lanfangyuan's silk stockings milk tea Stunned when I saw it on the shelves< /span> Is there still packaged milk tea in Lanfangyuan? ! Decided to buy a drink! But it doesn't feel the same as the Hong Kong tea restaurant. It's delicious But it feels a bit like a combination of Hong Kong and Taiwan😂 Good to drink or good to drink
Thai Coconut Juice I used to drink coconut palm juice all the time< /span> Feel like drinking forever So decided to try a new flavor This is for drinking hot pot with friends Delicious! ! I think it's a little cooler than coconut As a hot pot companion, I prefer this! After all, coconut trees are very rich I feel like I'm full of coconut trees 23333 And this is a big bottle Very good value for money ✌️
Yonghe Soy Milk and Yang Xiecheng Soy Milk I used to think soy milk was similar hahaha span> But comparing Vita Lin Shengji Yonghe and Yang Xiechenghou My personal favorite is Yonghe! It feels very clean no scum It is very comfortable and refreshing to drink recommended!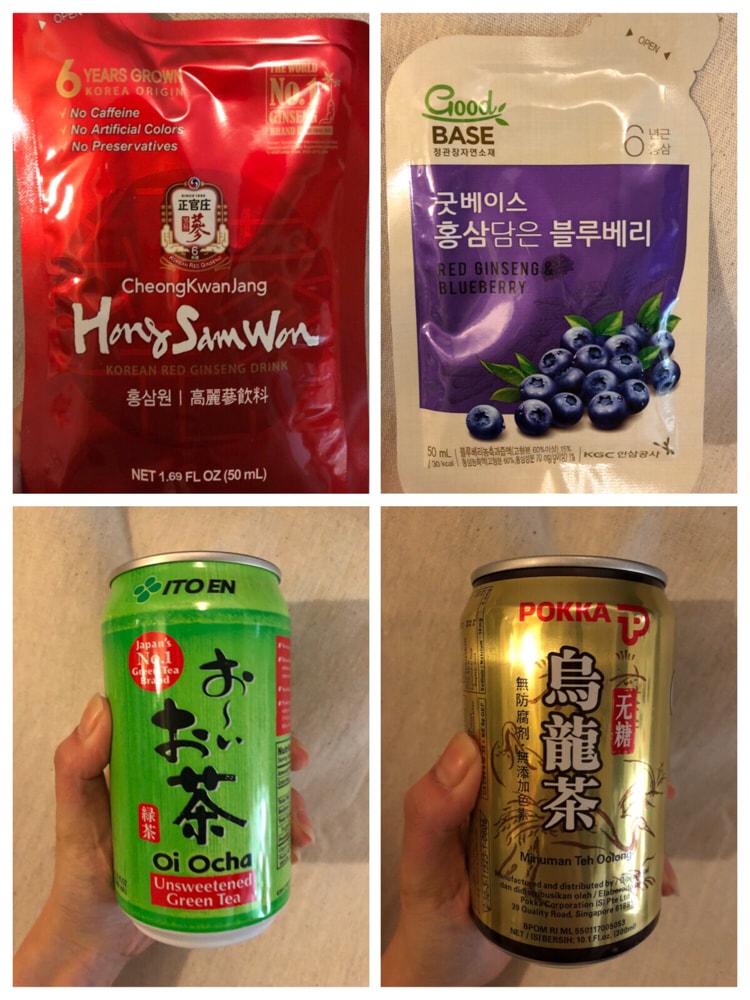 Bought Aronia Concentrate and Red Ginseng Liquid for Korean Ginseng Healthy Drinks! Because there is a separate post I will not write more here < /span>This is the most delicious health product! So highly recommended!
Finally, Ito Garden's green tea and SapporoOolong tea< span class="s3"> Only did I know that Japanese and Korean beverage teas are actually sugar-free < span class="s1">This is also a good choice If you want something sweet, just drink from our Greater China Refreshing and unburdened, drink Japanese and Korean food~ Both are delicious Actually, I still like drinking tea without sugar Feeling healthy (deceiving myself) and de-greasy < span class="s1">Cleanse So sometimes it's really comfortable to have a bottle of this after a big meal La!
Introduced so many delicious drinks today are all recommended by my conscience I believe everyone has a favorite!
Like and leave Otherwise you are embarrassed! Refills😎

Show Original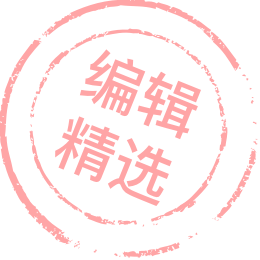 ✨来一波华丽的饮料推荐!
这次给大家带来一个良心的饮料推荐!喜欢的话就点个赞吧❤️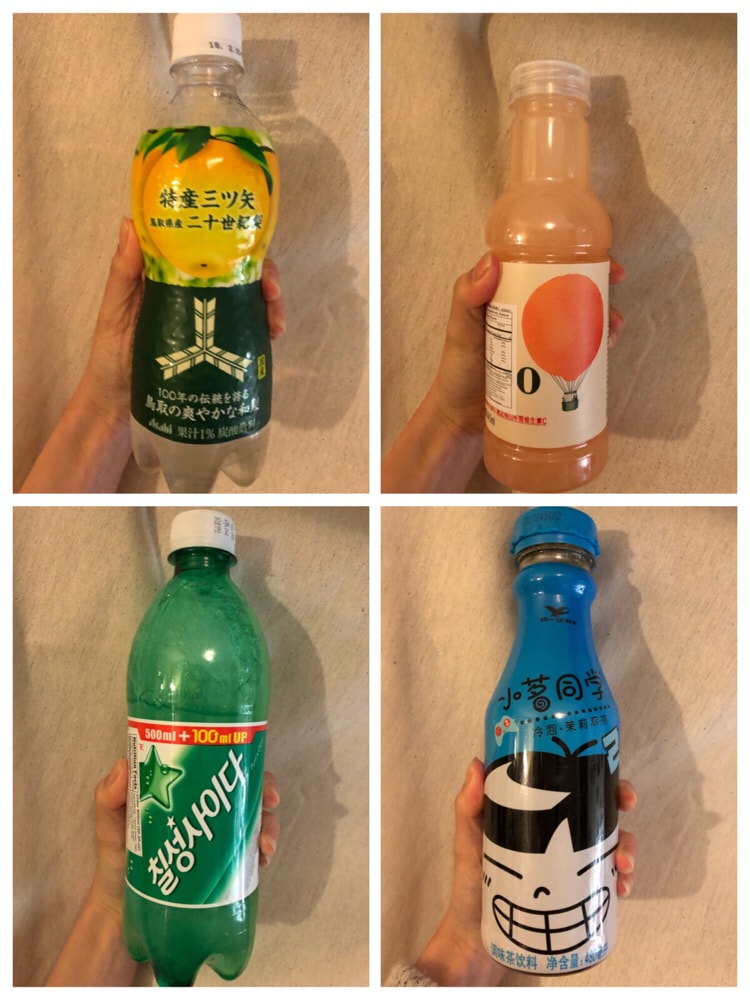 ASAHI的雪梨味汽水 甜甜的很清爽 冷藏后喝一瓶非常解腻哦 是我会回购的一个小清新饮料~ 而且包装也好美啊啊啊啊
农夫山泉C100的西柚味 好喝好喝超级好喝 在国内喝过一次柠檬的 没想到现在在亚米还能买到西柚味的 超清爽 超推荐!
乐天的汽水 这个是之前一个韩国朋友和我推荐的 说在韩国这个就是很日常的饮料 跟可乐雪碧一样 其实味道和雪碧是差不多的哈哈 可以尝尝鲜~
小茗同学的茉莉茶 之前就说这个系列的茶都很好喝 好奇买了个最安全的茉莉味 果然不错!就是有点点甜 减肥的妹子估计得躲开哈 因为太好喝很快就喝完了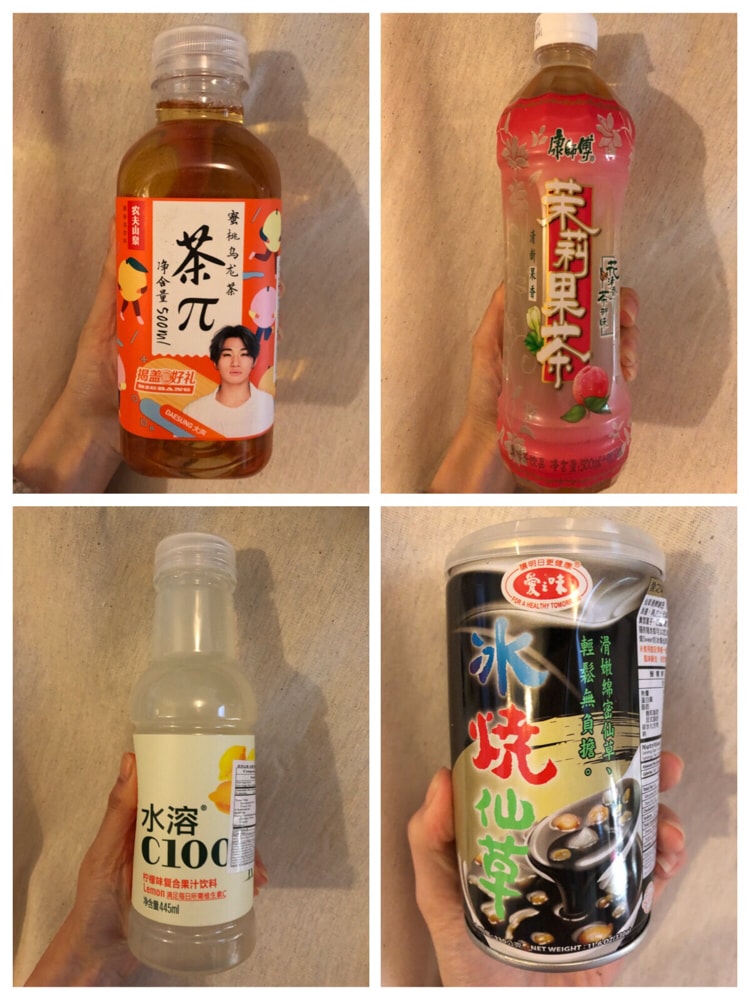 茶派系列的蜜桃乌龙和柚子绿茶 很清爽 个人觉得蜜桃乌龙更好喝 桃子和茶真的是超级好搭档!Btw 这个系列估计BB的粉丝都是先买再说吧😂
康师傅的茉莉果茶 这是第一次喝 还不错 只是相对个人更喜欢不是果味的哈哈哈 
水溶C100柠檬味 好喝好喝好喝 买啊还看啥???天天断货你们不买我到时候都给它们买回家了!
冰烧仙草 之前看我们饼子的推荐 心想饼子肯定是识货的呀 收到后就迫不及待的开了 真的好吃啊!!而且这么便宜!!!简直就是良心 吃完油腻的或是上火的食物 来一瓶 保证舒服健康不上火!!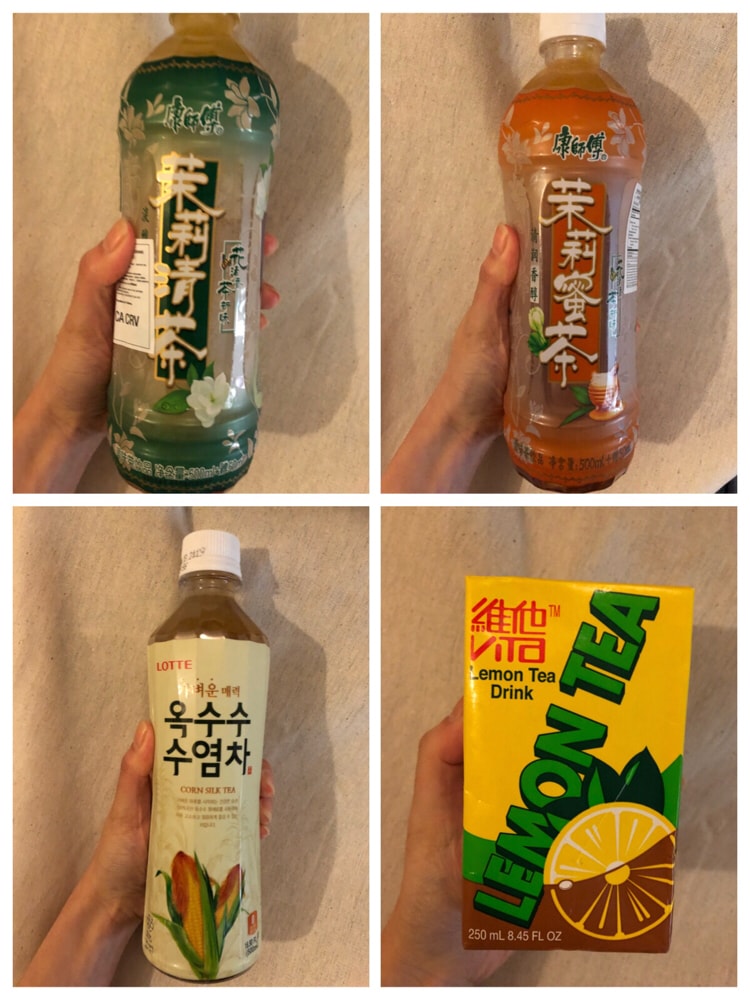 茉莉清茶 我的爱哈哈哈 因为很喜欢这种不怎么甜然后有茉莉清香的茶 仿佛在茉莉花包围的花园里跟喜欢的人度过的宁静的下午时光❤️
茉莉蜜茶 也很好喝 相对清茶肯定甜一点 但是我觉得也非常好喝 大家可以按自己的喜好来选择~
乐天的玉米须茶 之前觉得这玩意就是黑暗料理😂 但是也是韩国朋友说他非常喜欢 我想说那我试试呗!喝了第一口 嗯 好喝!😂 这个完全没有甜味 所以超级健康 解油腻 真的是超级好的饮料 所以健康人士也可以喝起来!
维他柠檬茶 爽过xxx 你们懂的 没了它人生不完整啊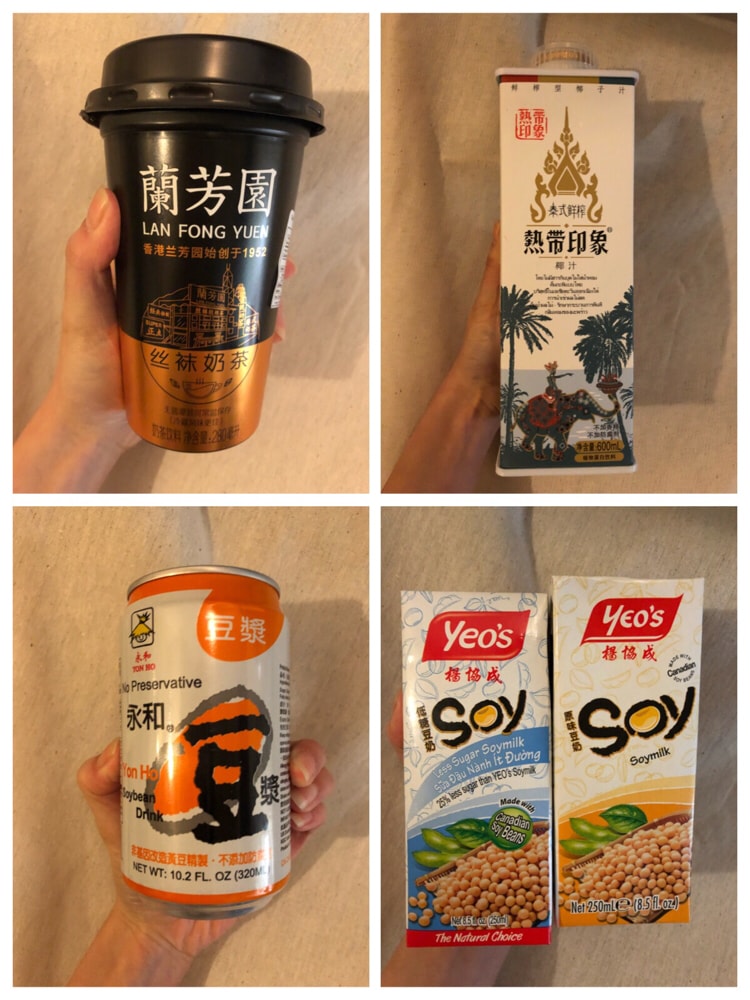 兰芳园的丝袜奶茶 看到上架的时候惊呆了 兰芳园的还能有包装好的奶茶?!果断买了喝!不过感觉和香港茶餐厅的那种不太一样 是好喝的 但是感觉有点像是香港味和台湾味的合体😂 好喝还是好喝的
泰式椰汁 之前一直喝的都是椰树椰汁 感觉喝到天荒地老 所以决定尝试一下新口味 这个跟朋友吃火锅的时候喝的 很好喝!!我觉得比椰树清爽一点 作为火锅伴侣这个我更喜欢!毕竟椰树很浓郁 感觉喝椰树都要喝饱了23333 而且这个很大一瓶 性价比也高✌️
永和豆浆和杨协成豆奶 以前我觉得豆奶都差不多哈哈哈 不过在对比维他 林生记 永和和杨协成后 个人最喜欢永和!觉得很干净 也没有任何渣 就是喝起来很舒服很清爽 推荐!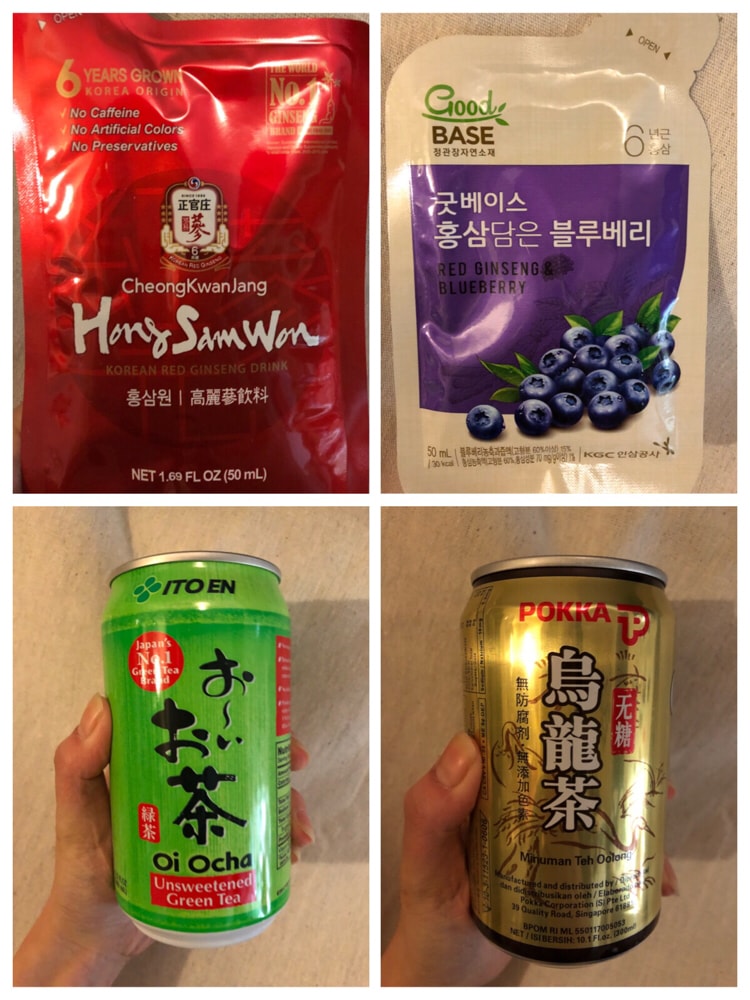 买了高丽参的野樱莓浓缩液和红参液 健康饮品!因为有一篇单独的晒单 这里就不多写啦 最为保健品这个是非常好喝的!所以很推荐!
最后是伊藤园的绿茶和Sapporo的乌龙茶 才知道日本和韩国的饮料茶其实都是无糖的 这样也很好选择啦 想喝甜的就喝咱们大中国的 清爽无负担的就喝日本韩国的~ 这两个都很好喝 其实我还是很喜欢喝无糖的茶的 觉得很养生(骗骗自己)而且很去油腻 清肠 所以有时候吃完大餐来一瓶这个就真的是非常舒服啦!
今天介绍了这么多好喝的饮料 都是我良心的推荐 相信大家都有喜欢上的一款!
点个赞再走 不然你们好意思嘛!笔芯哟😎