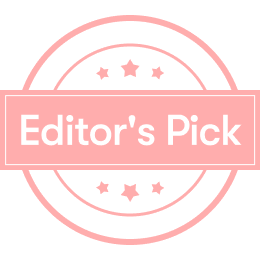 【Quick Recipe for Winter】A bowl of fried rice only takes 5 minutes
I haven't written a quick recipe for a long time❗️❗️Chicken Jelly😂
In the blink of an eye, the wonderful winter vacation is gone, and the hard new semester begins again~~
Introduce a delicious fast food for everyone at the occasion—Tuna Kimchi Fried Rice 🍚
Zero basic teaching, black feeding the dog🙃

Xiao Er's decoration is particularly attractive🌚🌝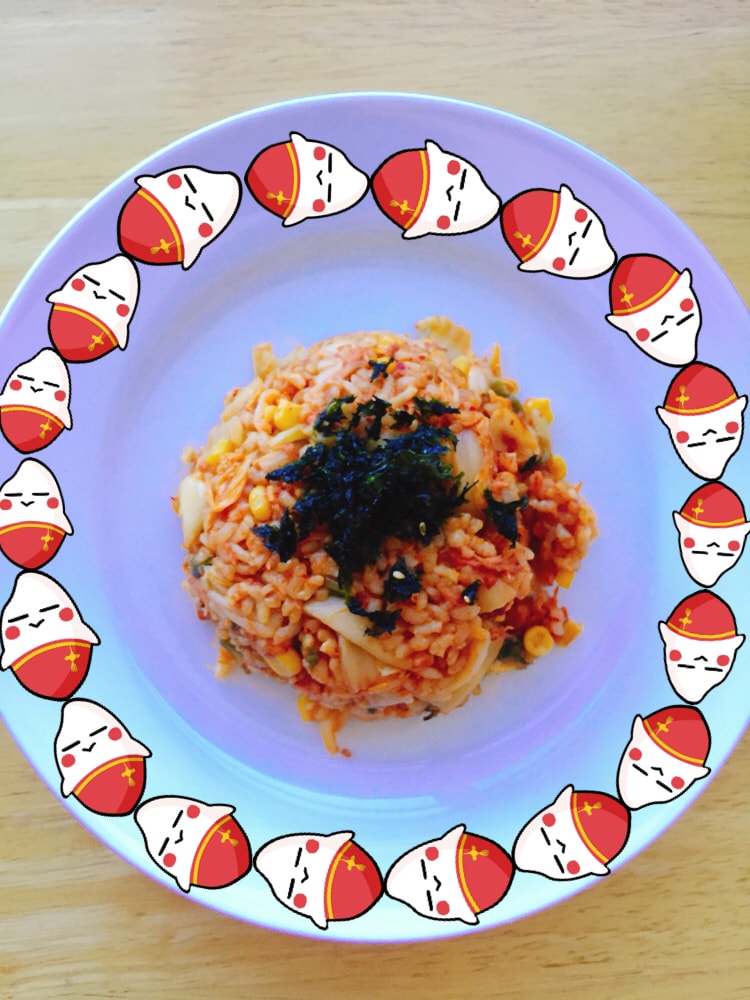 🌟🌟Materials🌟🌟

Kimchi*1Small Box
Instant meal*2box
Canned tuna*1box
Corn*3Tbsp(optional)
Scented Oil*4Tbsp(optional)
garlic*4garlic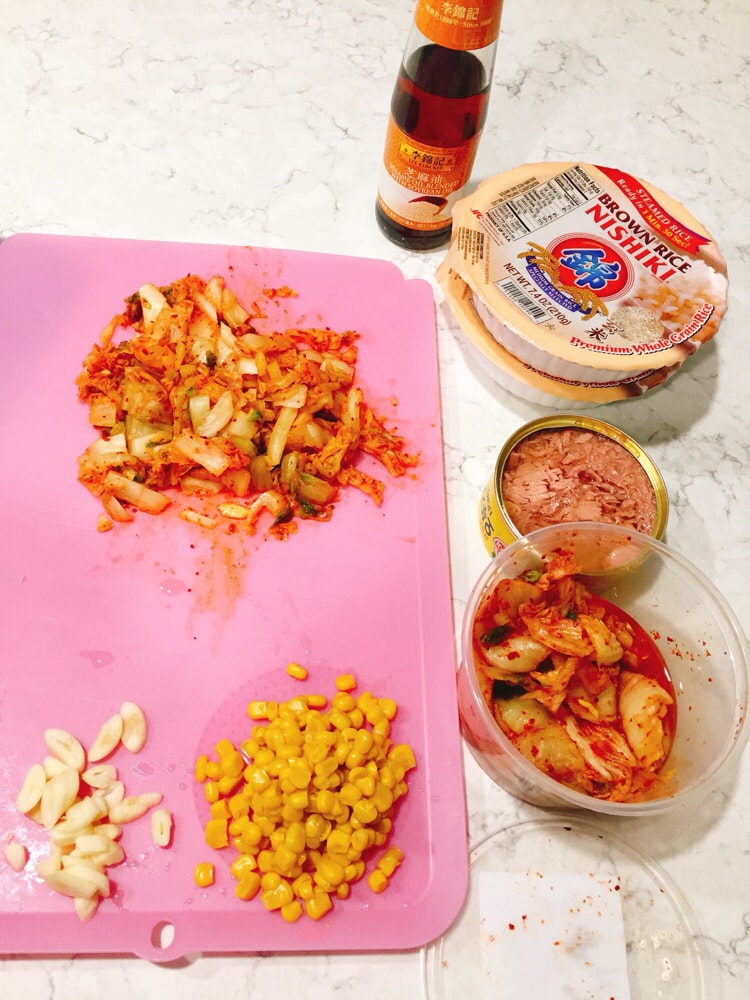 🌟🌟Preparation🌟🌟
Sliced pickles➡️Sliced garlic➡️Instant meal is heated up➡️canned tuna open< /span>
---
🌟🌟First step🌟🌟
Hot pan with cold oil, if you don't like sesame oil, you can use regular oil instead. Add the sliced garlic and fry until fragrant.

🌟🌟Step 2🌟🌟
Add the chopped kimchi and fry for two or three minutes.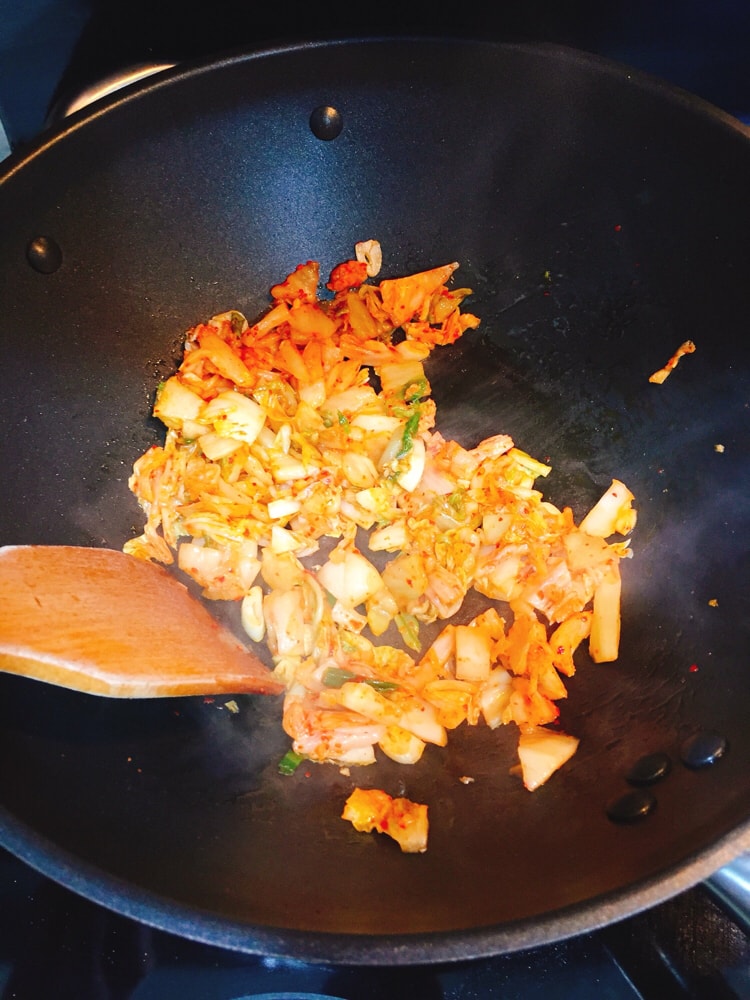 🌟🌟Step 3🌟🌟
Put in the can of tuna and fry the large pieces.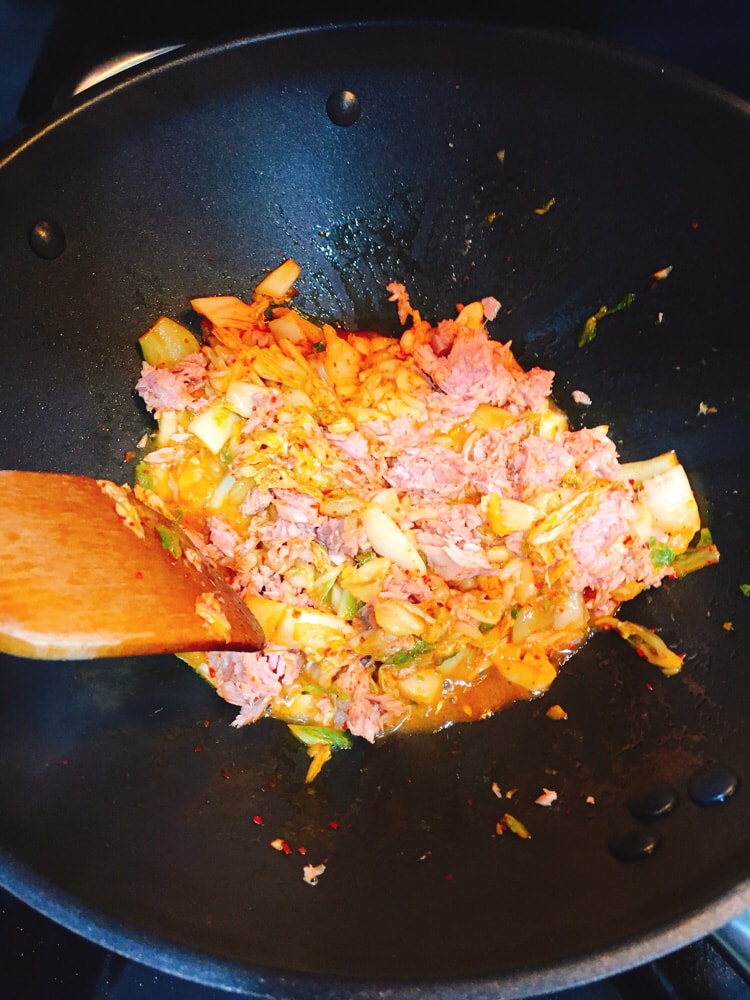 🌟🌟Step 4🌟🌟
Put two boxes of instant rice, add pickle juice, continue to stir fry, season with salt, and then add corn and stir well.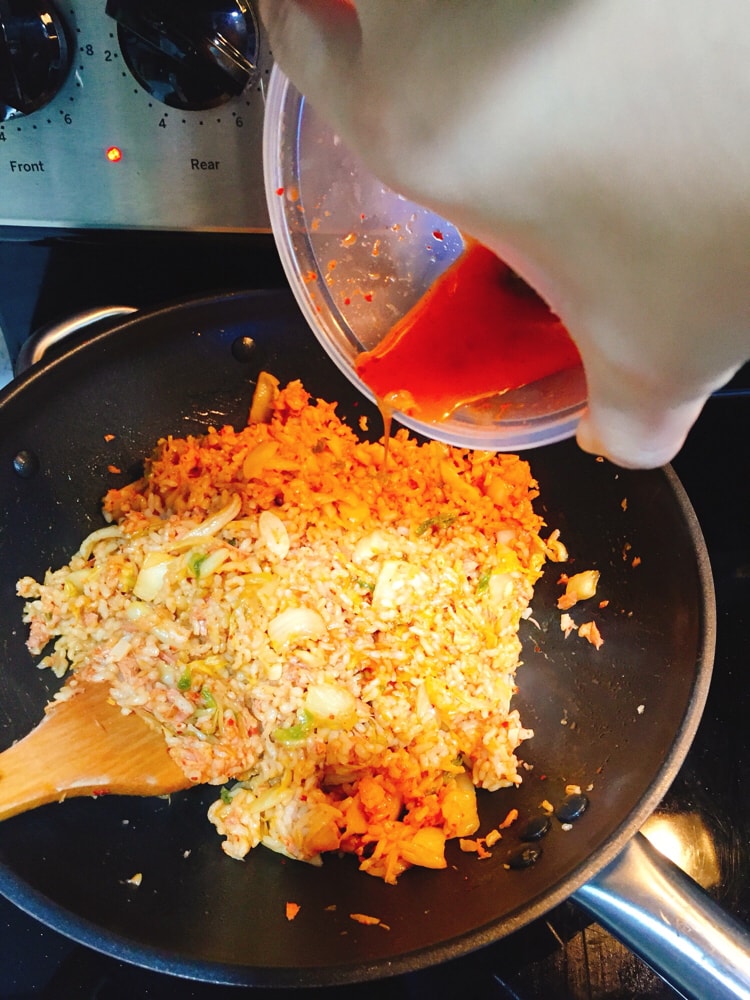 ✅✅You're done✅✅
Is it easy to fry chicken~~

❓❓Q&A❓❓
Why instant meals? — In fact, you can also use ordinary self-cooked rice, but the instant rice is more convenient, you don't need to cook the rice in advance and worry about it just cooked too wet.
Want a stronger flavor? — In fact, you can add Korean chili sauce and stir-fry together, the taste of fried rice will be more intense.
---
The finishing touch:Serve with this sesame oil seaweed, crispy chopped seaweed ➕The soft and glutinous rice is more fragrant and delicious.❗️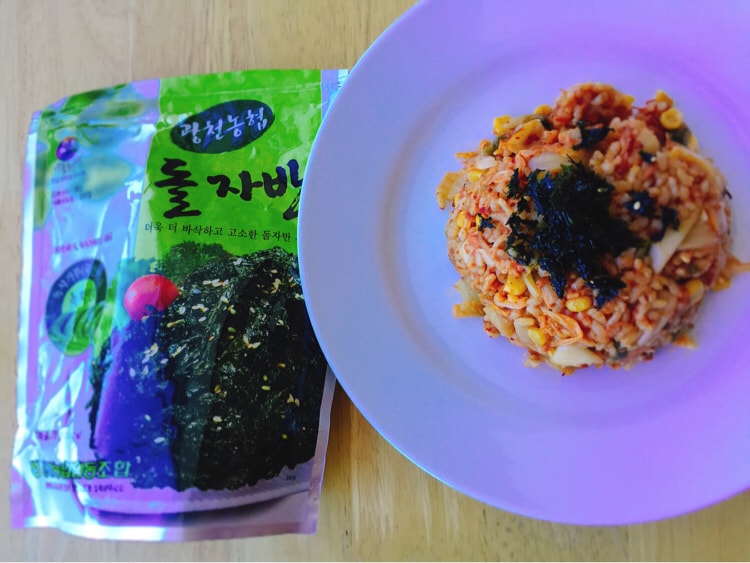 Show Original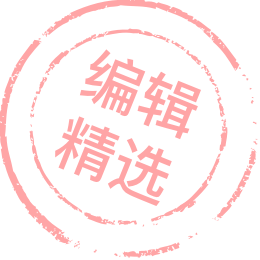 【冬季快手菜谱】之来一碗炒饭只要5分钟
好久没写快手菜谱啦❗️❗️鸡冻鸡冻😂
转眼间,美好的寒假已离我们远去,苦逼的新学期又开始啦~~~
应景的为大家推出一道好吃的快手菜—金枪鱼泡菜炒饭🍚
零基础教学,黑喂狗🙃

小二装点的摆盘,显得格外诱人🌚🌝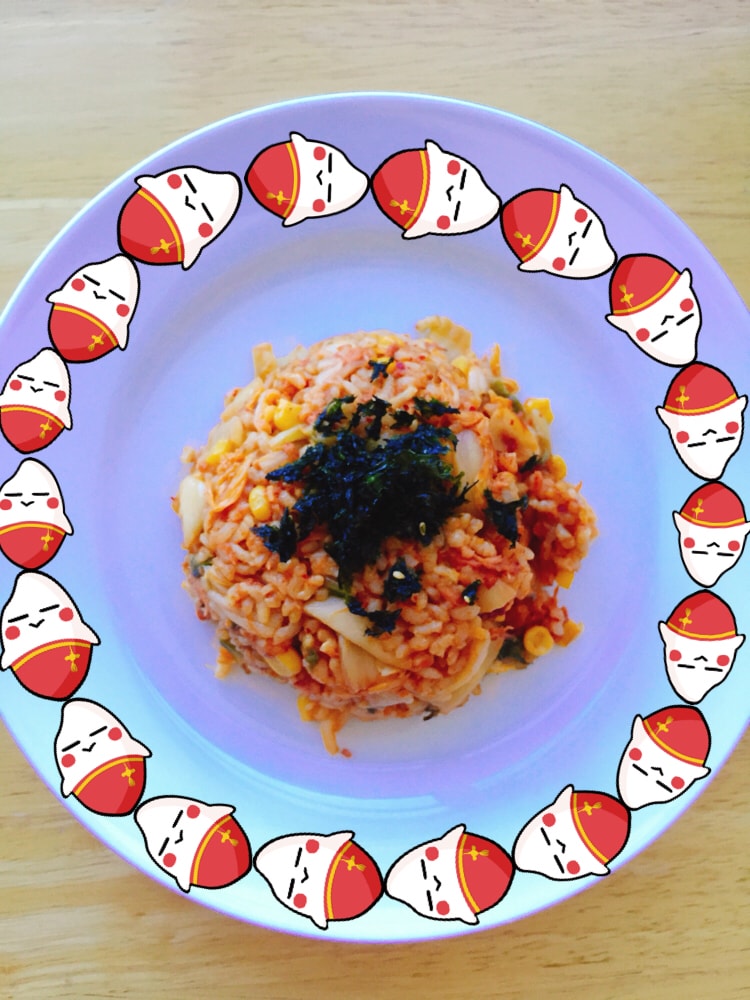 🌟🌟材料🌟🌟

泡菜*1小盒
即食饭*2盒
金枪鱼罐头*1盒
玉米*3Tbsp(optional)
香油*4Tbsp(optional)
蒜*4瓣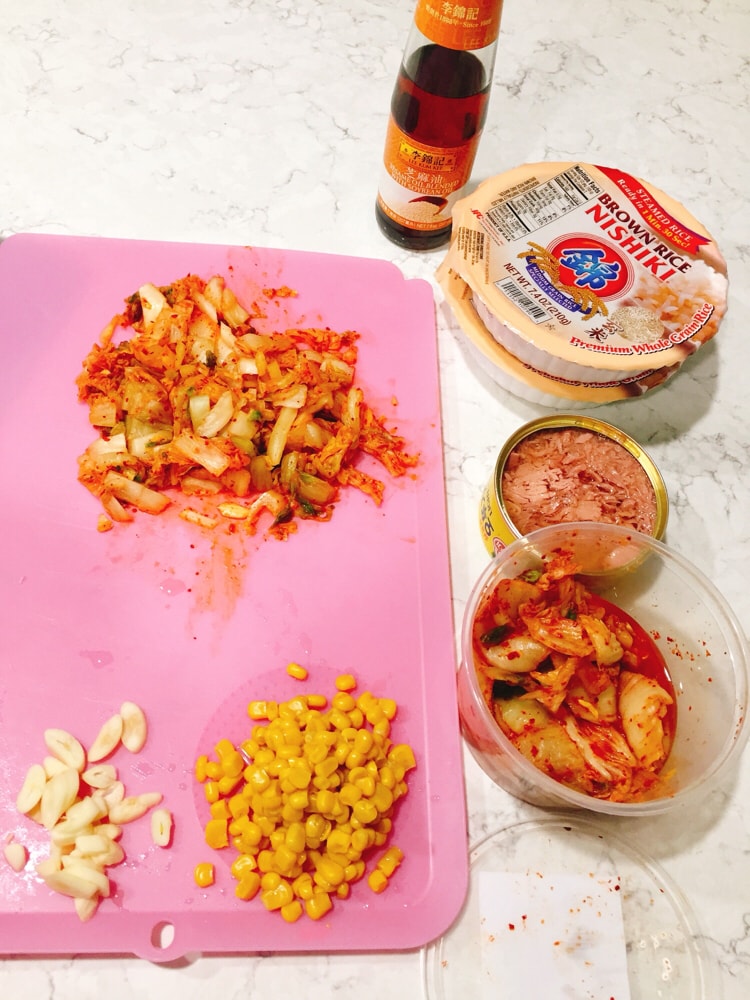 🌟🌟准备工作🌟🌟
泡菜切条➡️蒜切片➡️即食饭加热好➡️金枪鱼罐头打开
---
🌟🌟第一步🌟🌟
热锅冷油,不喜欢麻油可以用普通油代替。放入切好的蒜片,炒至散发出蒜香。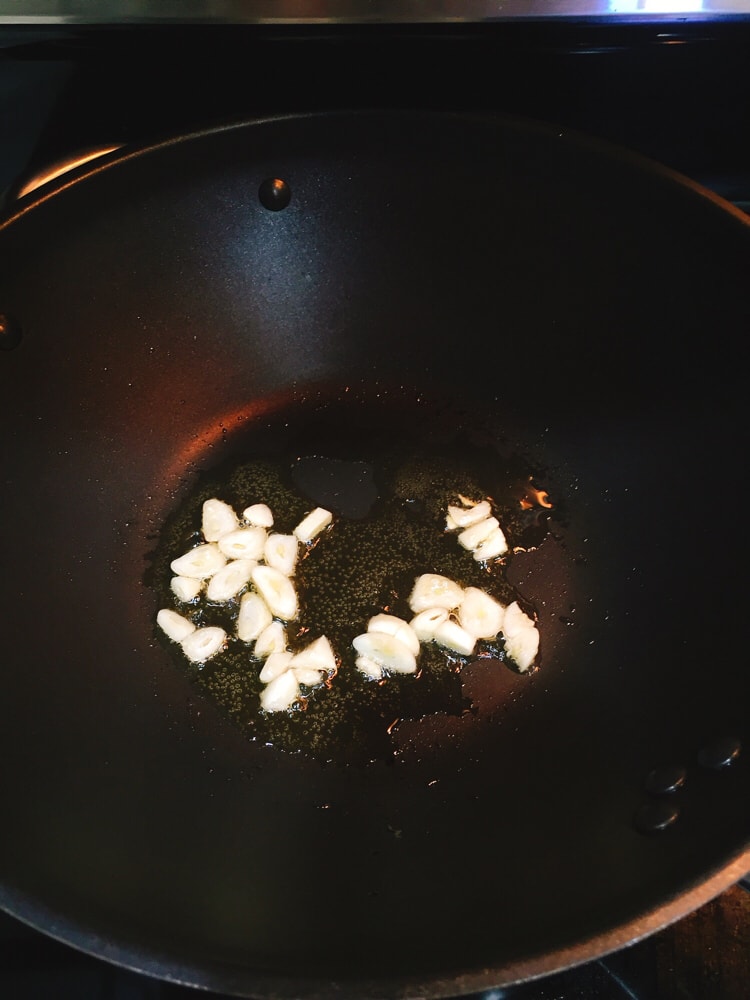 🌟🌟第二步🌟🌟
放入切好的泡菜炒两三分钟。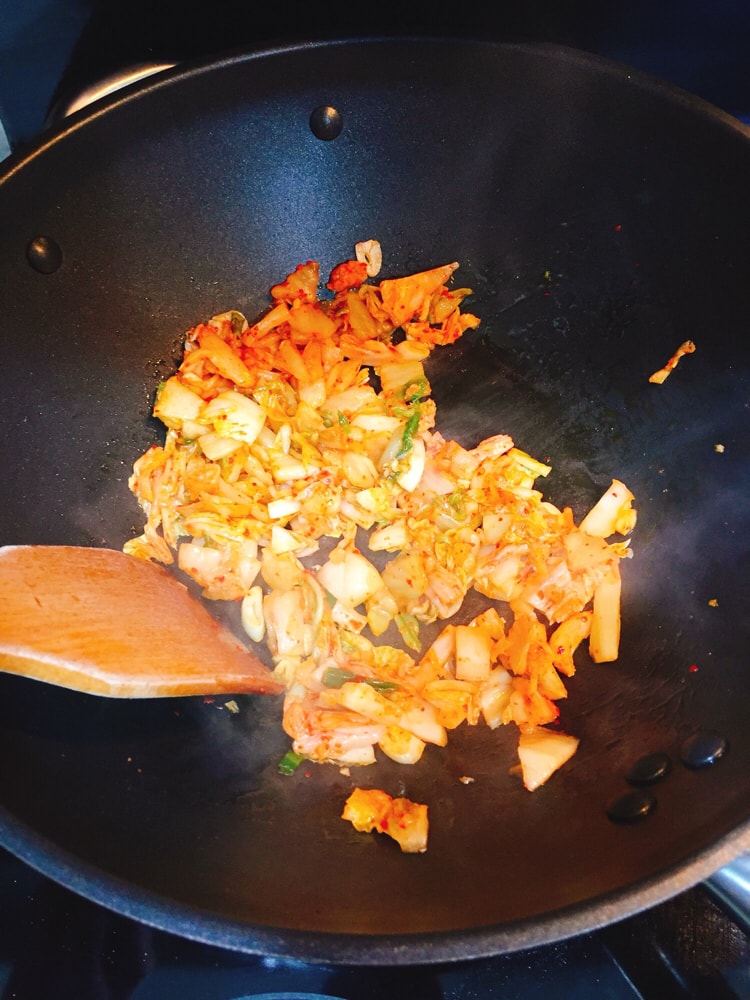 🌟🌟第三步🌟🌟
放入金枪鱼罐头,把大块的部分炒碎。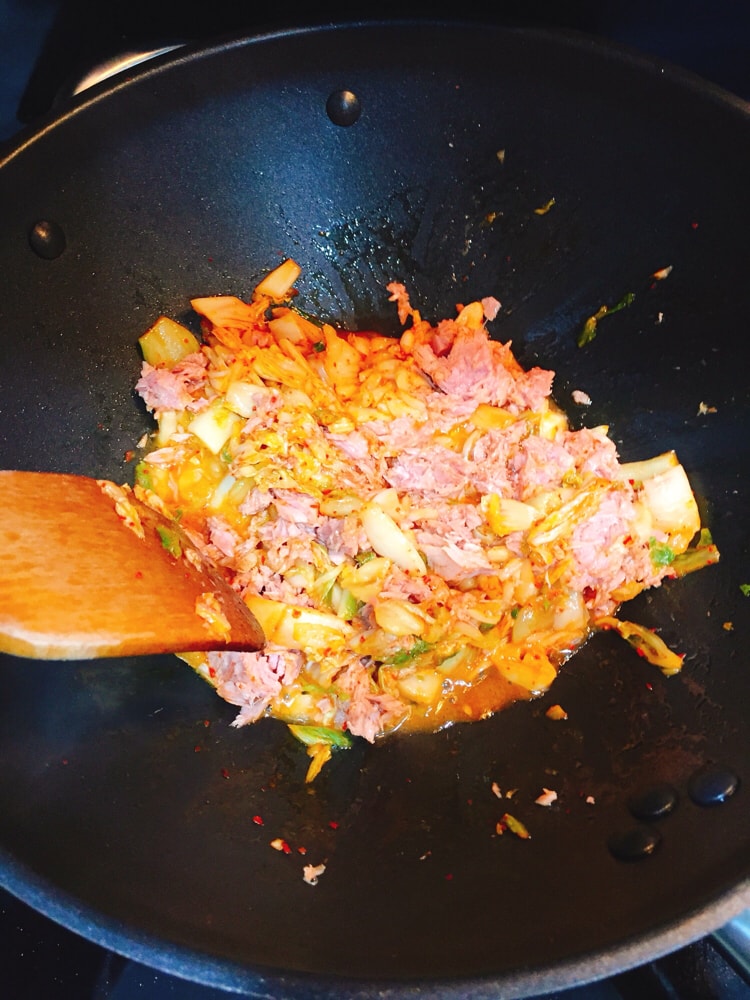 🌟🌟第四步🌟🌟
放入两盒即食饭,加入泡菜汁,继续翻炒,期间加盐调味,然后放入玉米搅拌均匀即可。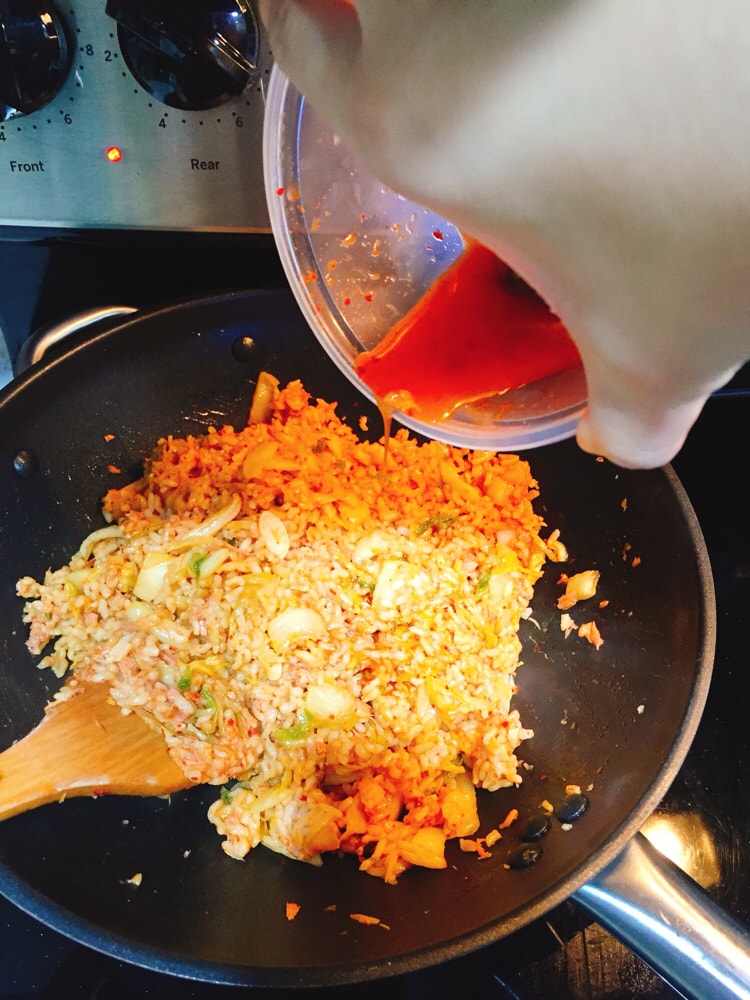 ✅✅大功告成✅✅
是不是炒鸡简单呢~~~

❓❓Q&A❓❓
为啥用即食饭? — 其实用普通自己煮的白饭也可以,只是即食饭更方便,不用提早煮饭又担心刚煮好的太湿。
想要更浓郁的味道? — 其实可以用韩式辣酱加进去一起炒,炒饭的味道会更浓郁哦。
---
最后画龙点睛之笔:配上这个香油海苔,酥脆的海苔碎➕软糯的米饭,喷香升级美味加倍哦❗️