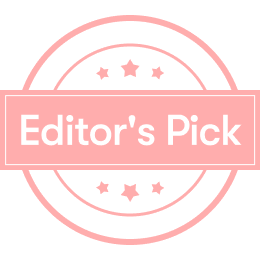 A good day starts with breakfast.
Today's breakfast eat "intestine powder"
One of the most "poisonous" breakfast "intestine powder" from snacks to adults.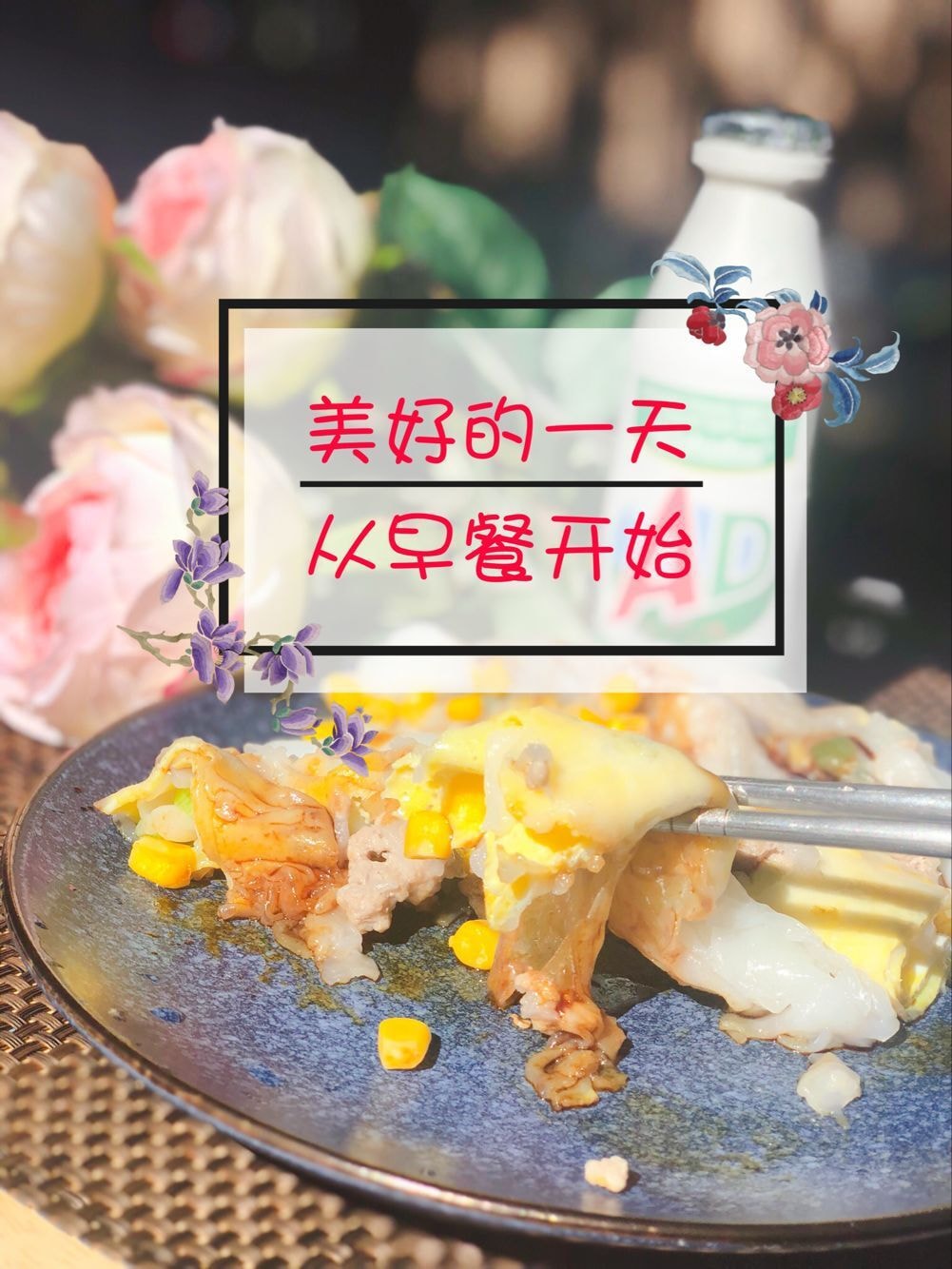 Because there is no special powder for rice rolls, I searched for a long time and only found this kind of "noodle roll" from Vietnam
(I am very worried in my heart, I don't know if it will work and how it tastes).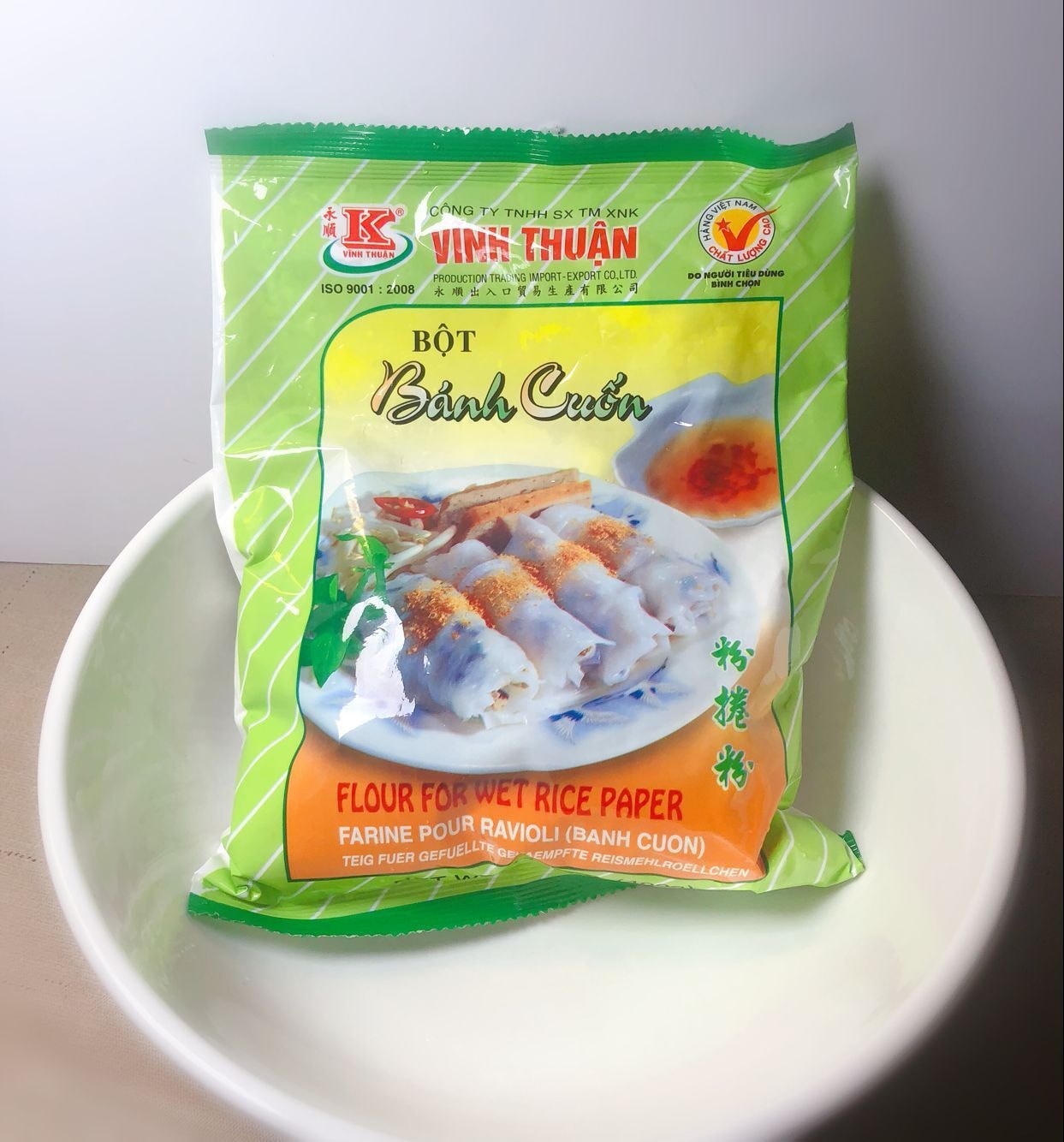 Follow the instructions below: 400g powder + 750ml water.
(mix and mix)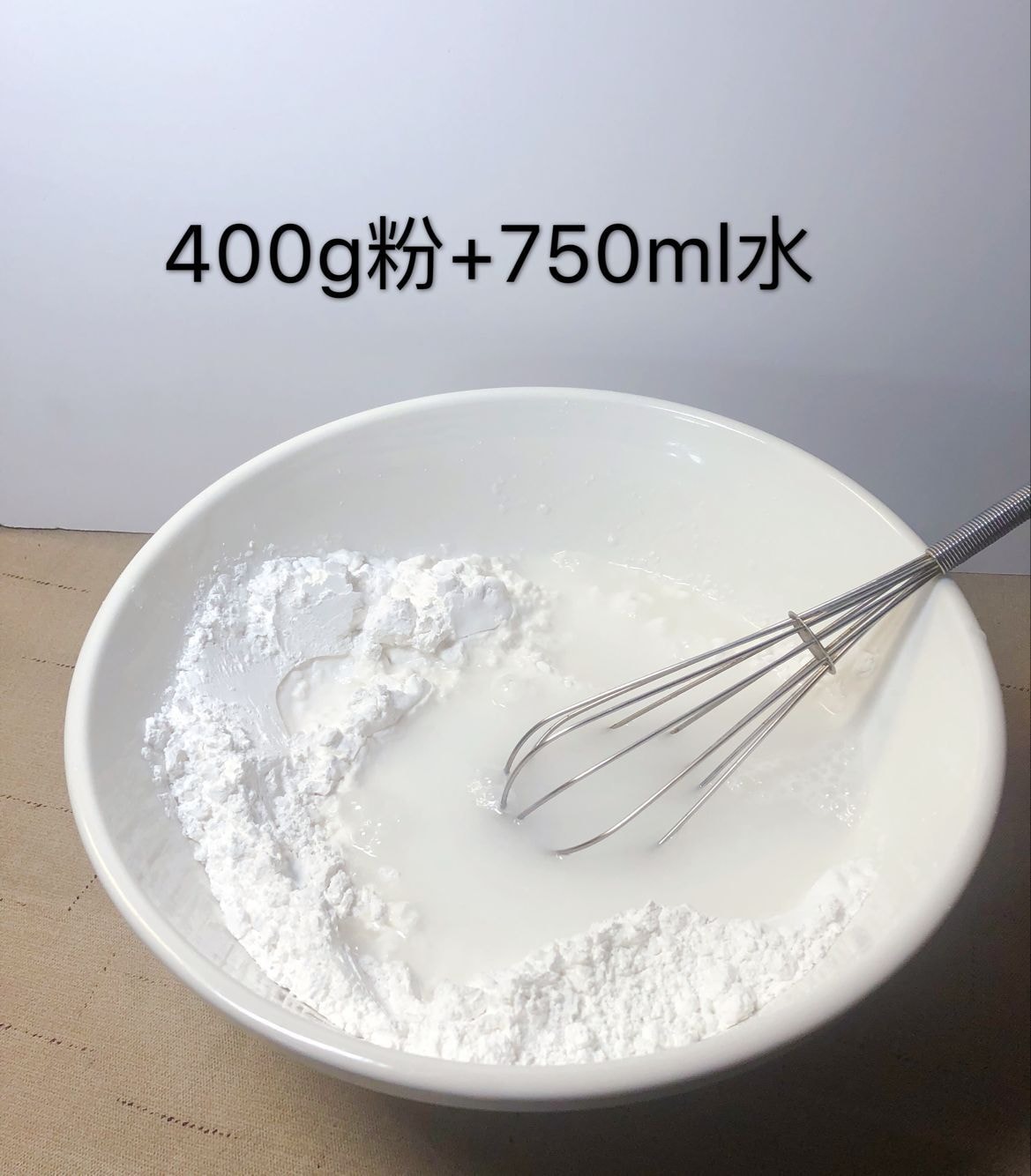 Marinated meat filling:
Sesame oil, soy sauce, black pepper (optionally add minced meat, let the ingredients live together harmoniously) (10 minutes).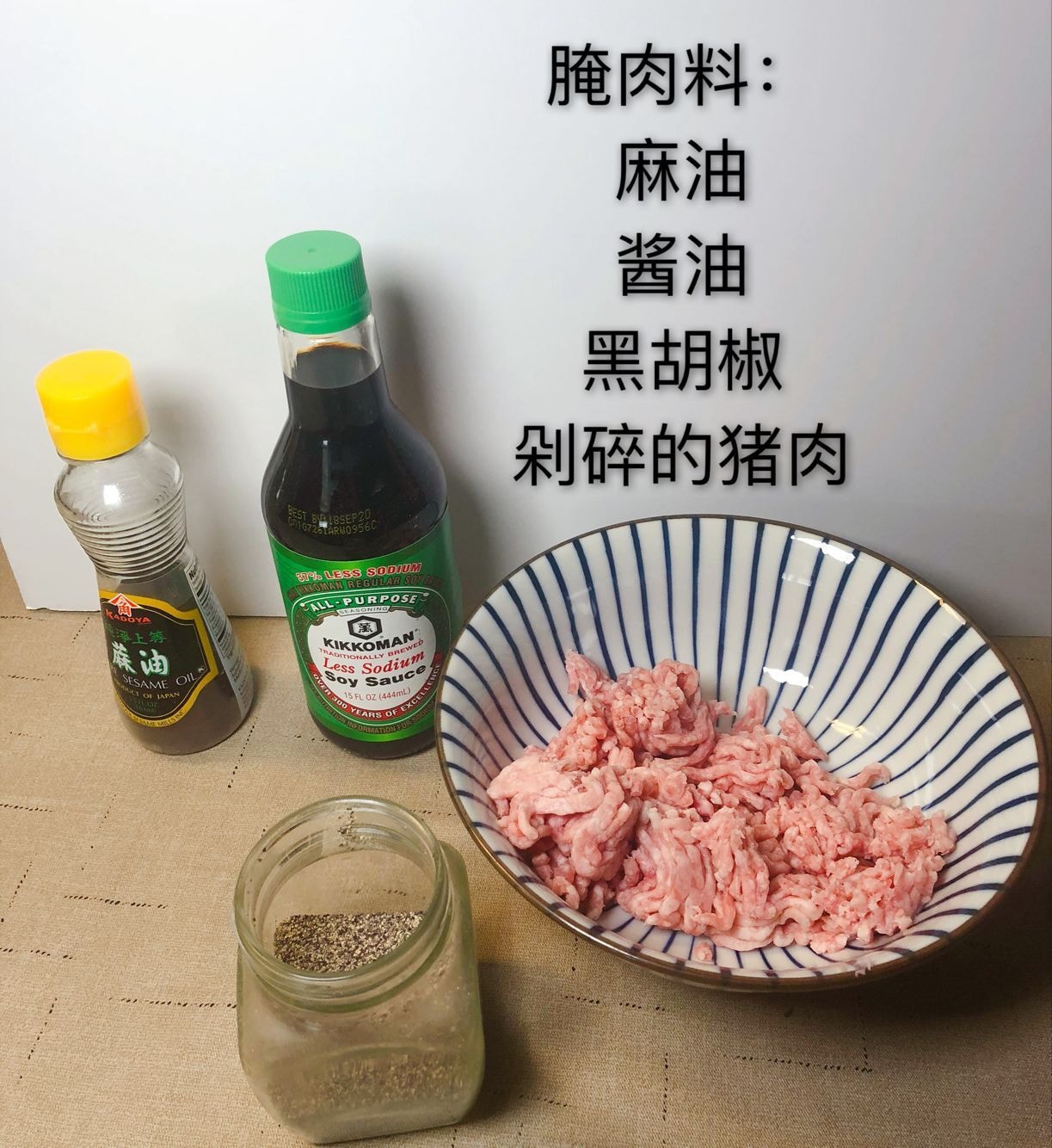 Additional Materials:
Oil Corn kernels Egg Shallots. (Intestine powder machine)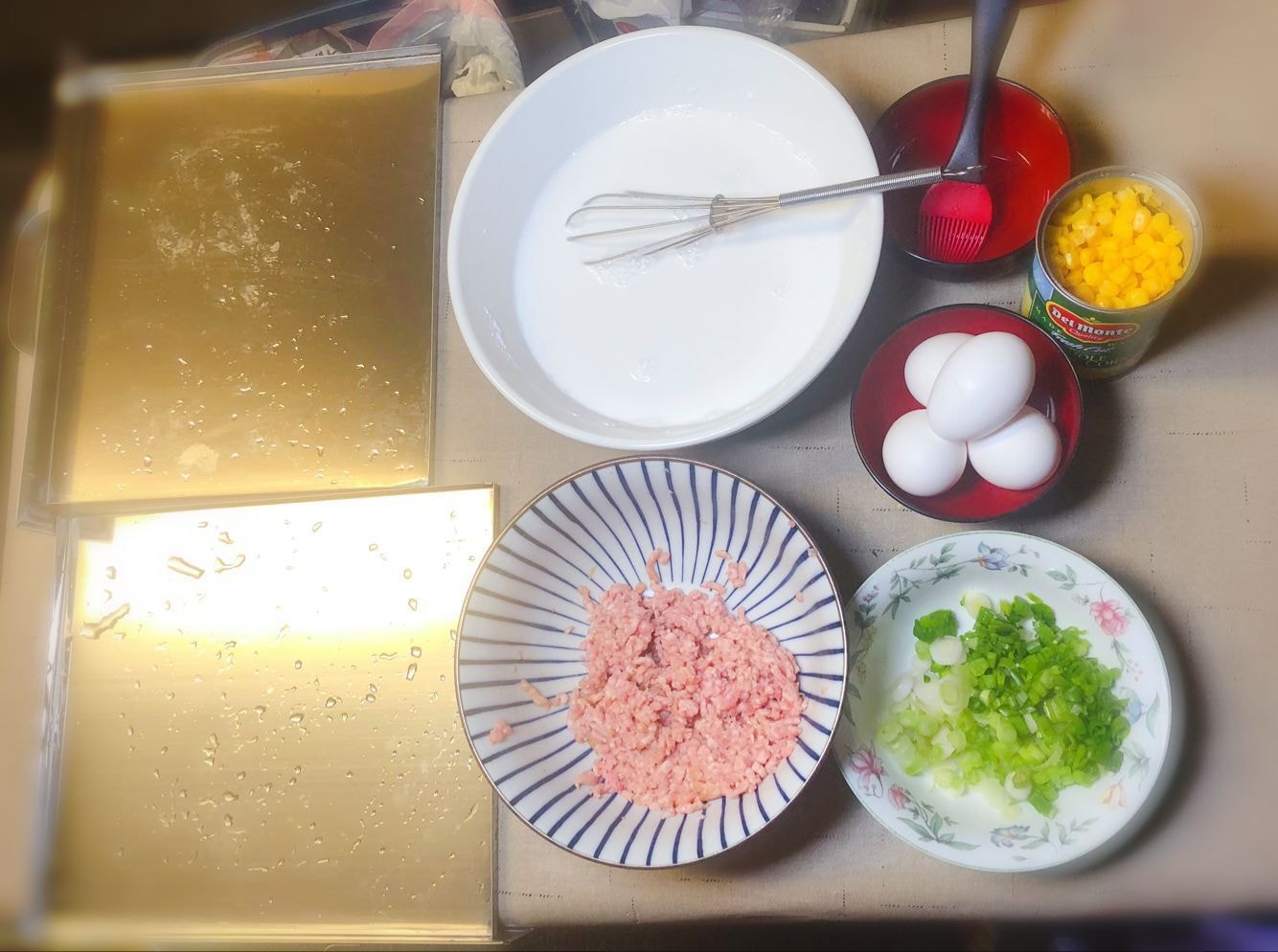 Here we go! Here we go!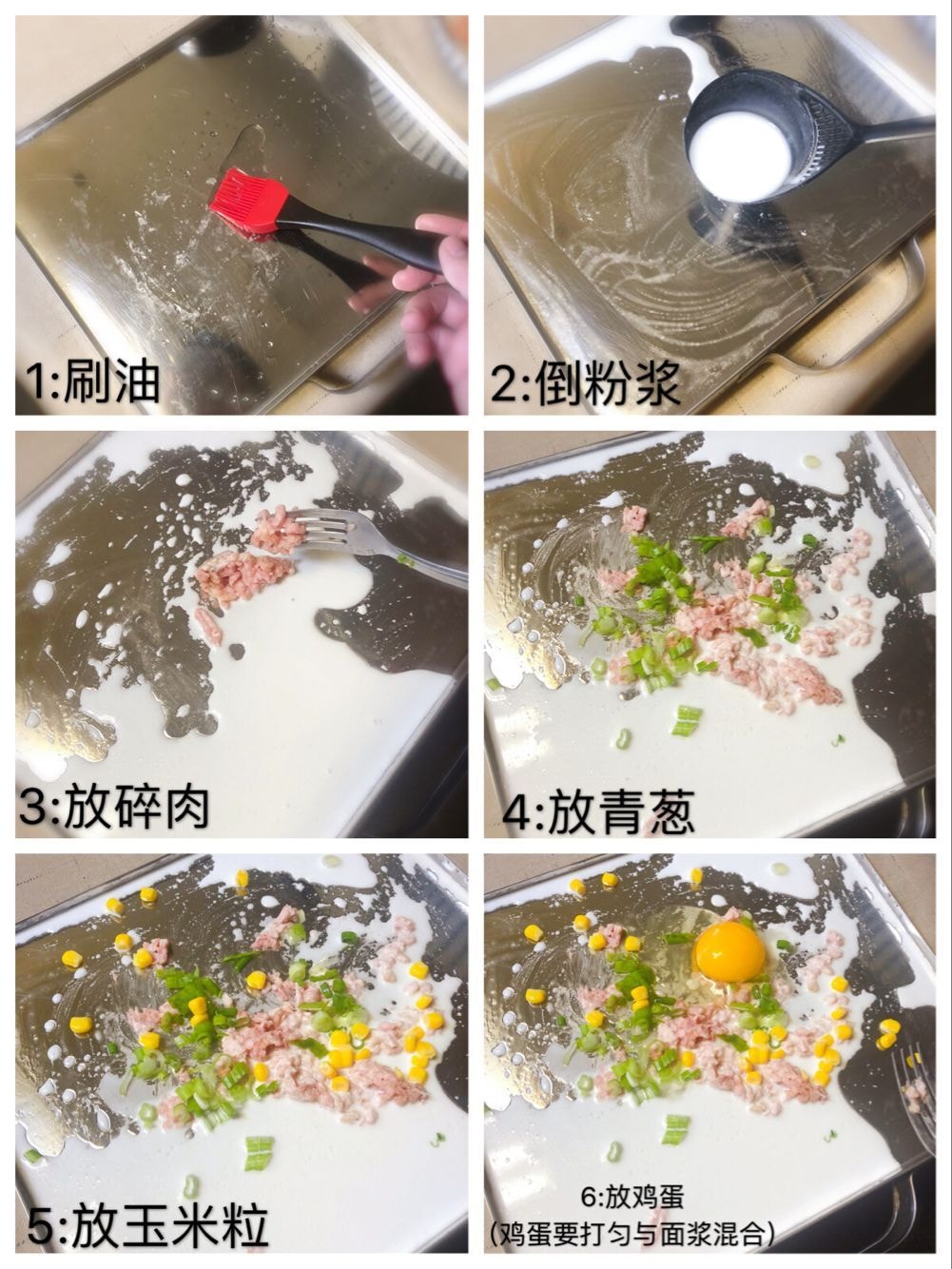 After all the ingredients are ready, put them into the "Intestine Flour Machine" and steam for 1:30-2:00 minutes.
My choice of seasoning soy sauce: Lee Kum Kee Sweet Soy Sauce.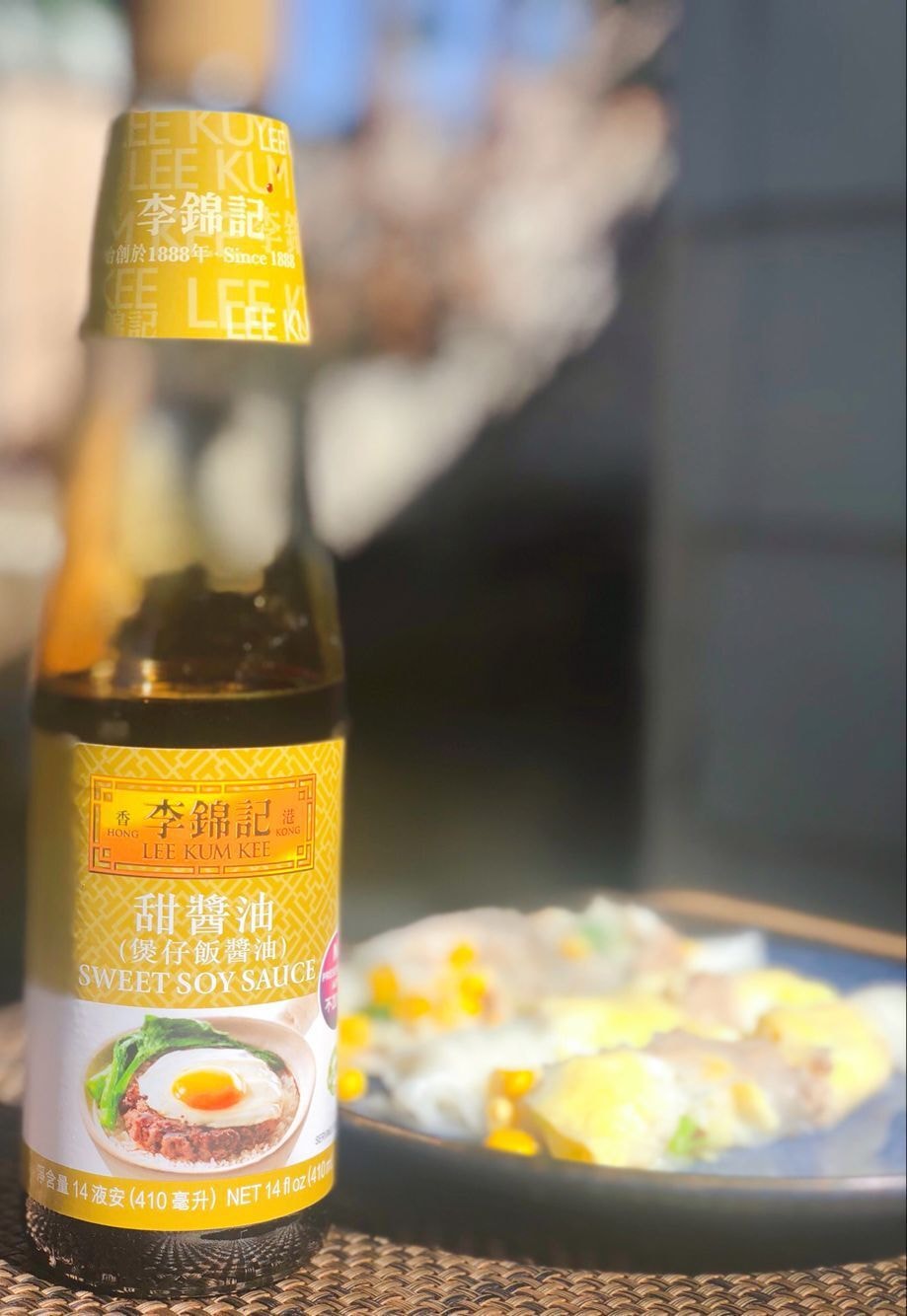 Doused with sweet soy sauce and served with a bottle of AD Wahaha milk. It's ready to go!
(I didn't expect this Vietnamese noodle roll, the taste is smooth, and the matching of materials is seamless)
First class.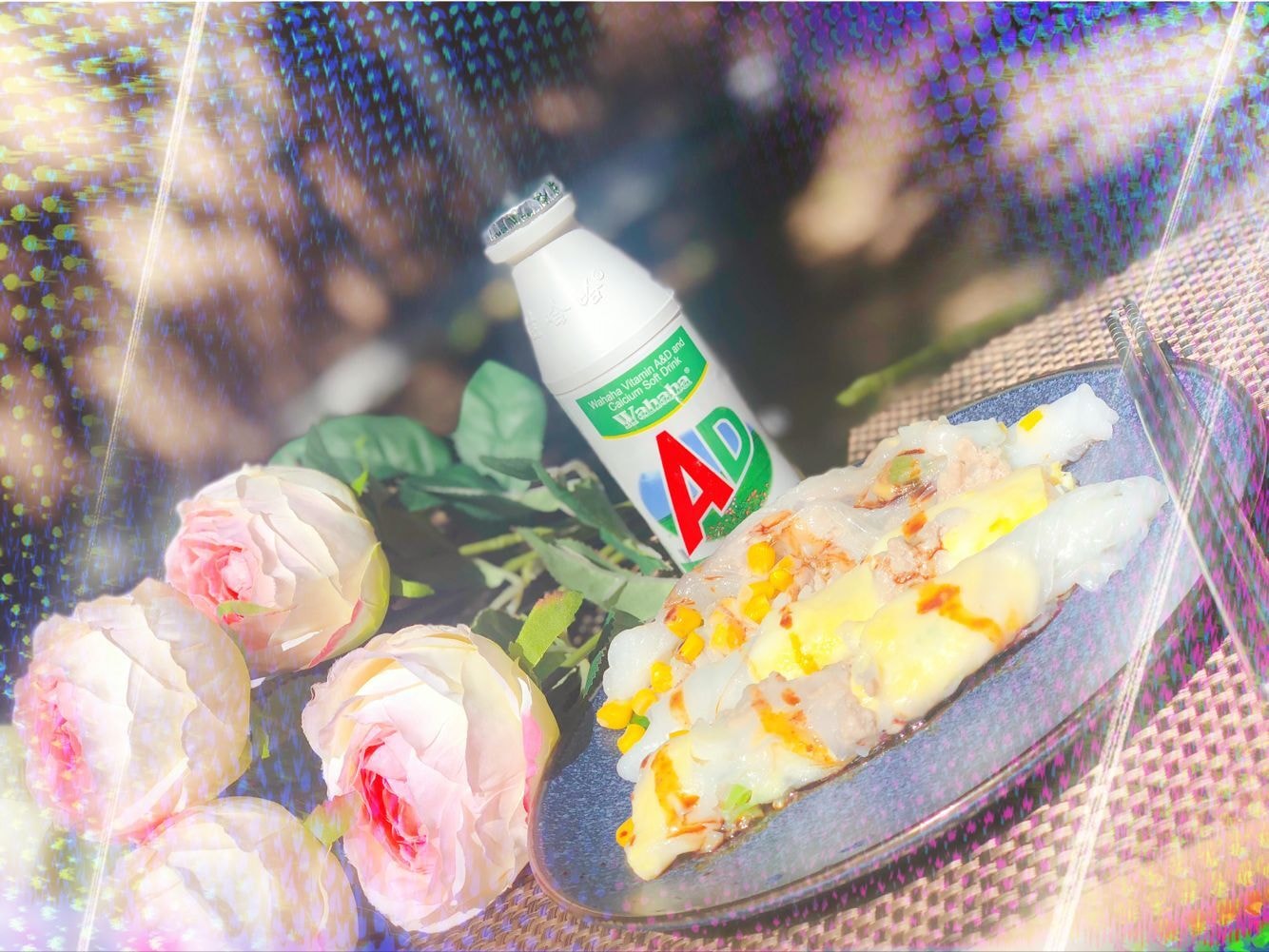 Have a full breakfast and be happy like a fairy,
You have the strength to enjoy a good life when you are full.
Intestinal powder can only be eaten at the breakfast shop when you return to China. I didn't expect to make it myself at home now.
(Also thanks to yamida people@大Cousin, for making my passion for rice rolls rekindled)
I hope Yami can also enter, special powder for rice rolls.

Show Original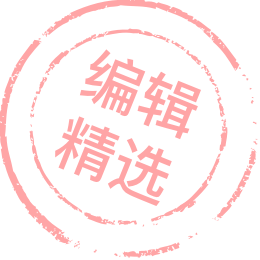 美好的一天,从早餐开始。
今日的早餐吃"肠粉"
一份从小吃到大的最为"毒爱"早餐"肠粉"。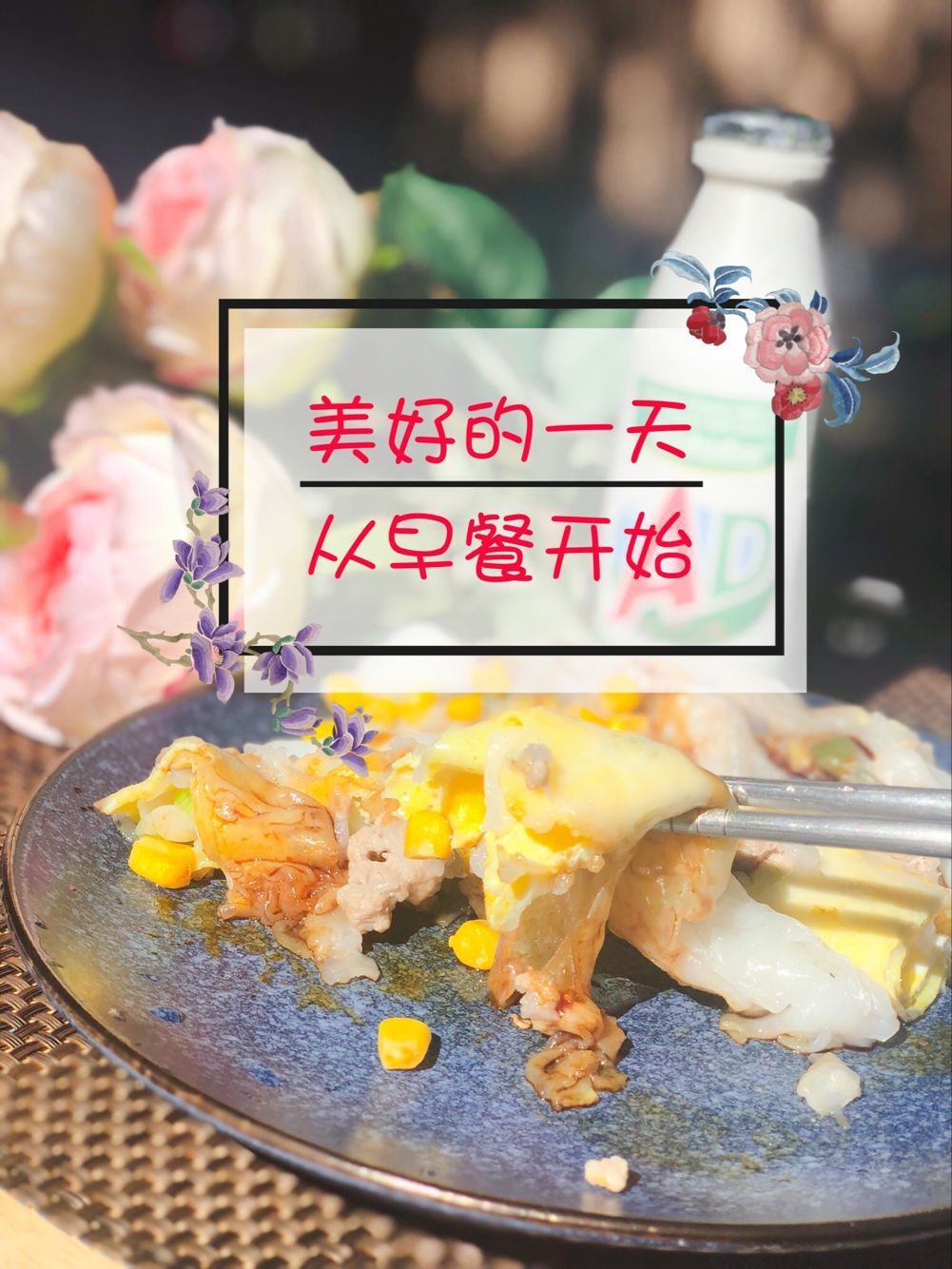 因为没有肠粉专用的粉,我找了好久只找到这种越南出的"粉卷粉"
(心里是非常的担忧,不知道是否做出效果和口感如何)。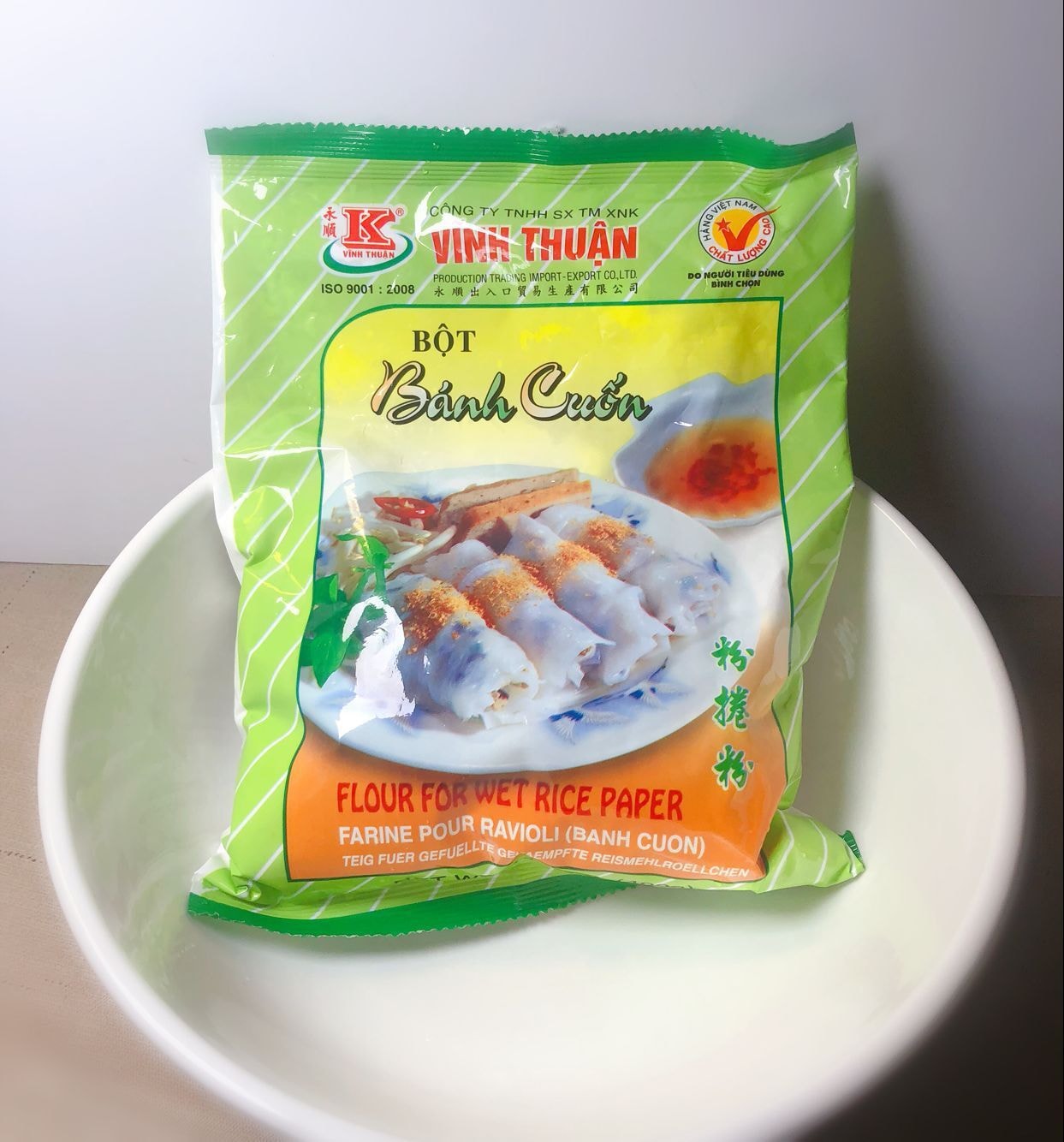 按照后面说明:400g粉+750ml的水。
(搅拌混匀)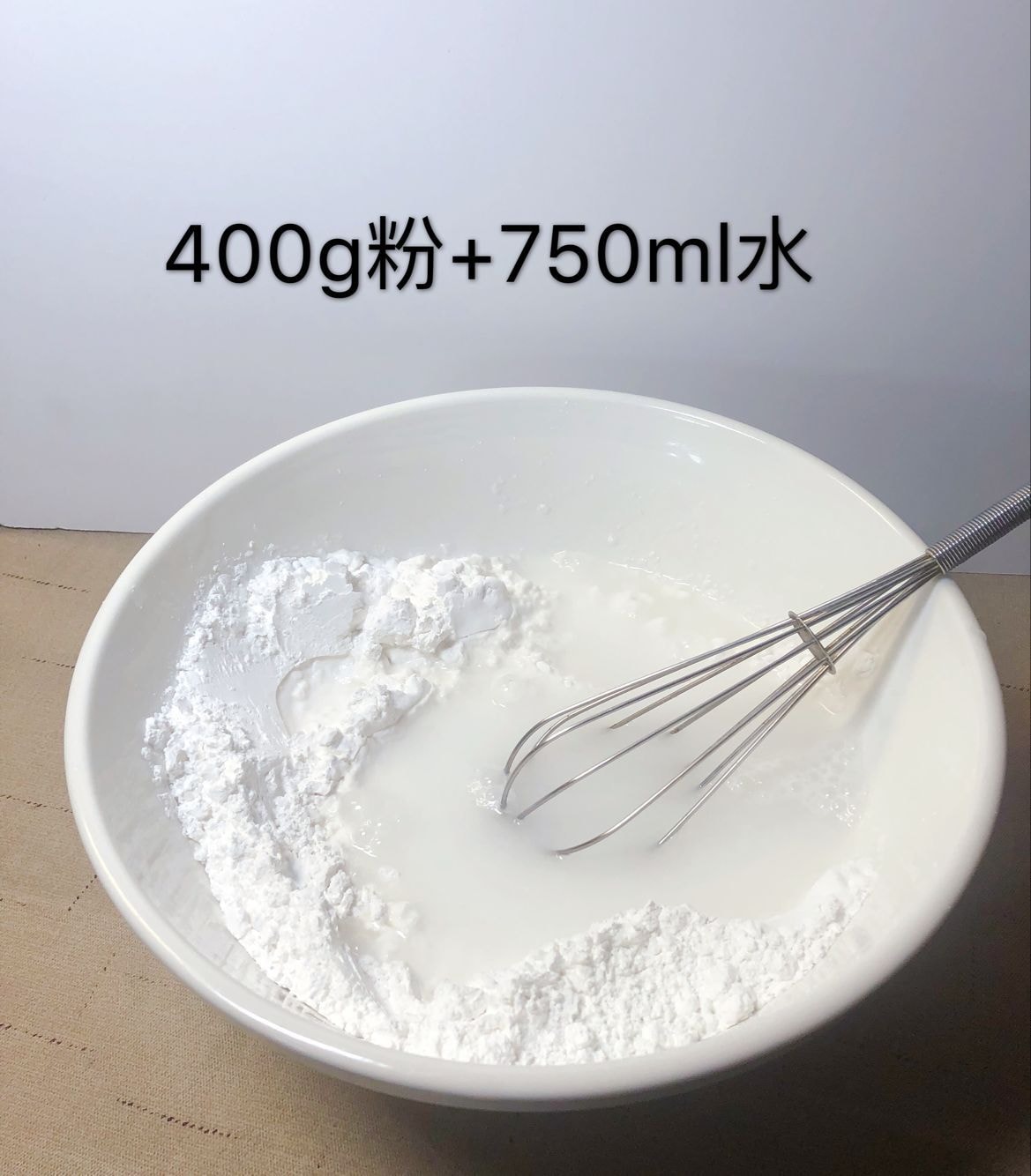 腌制肉馅:
麻油 酱油 黑胡椒 (随意的加进去碎肉,让材料和睦相处的如何在一起)(10分钟)。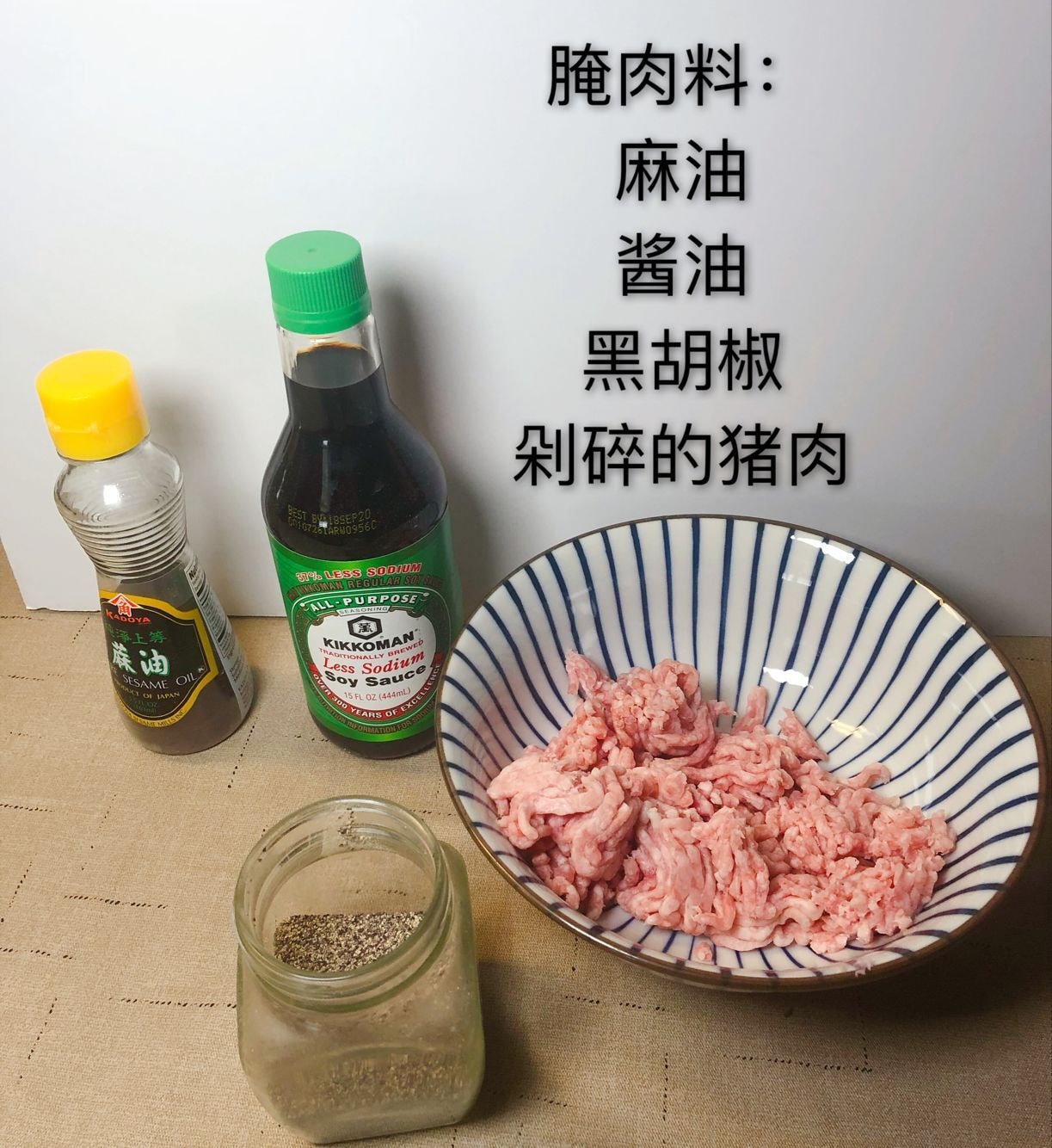 额外的材料:
油 玉米粒 鸡蛋 青葱。(肠粉机器)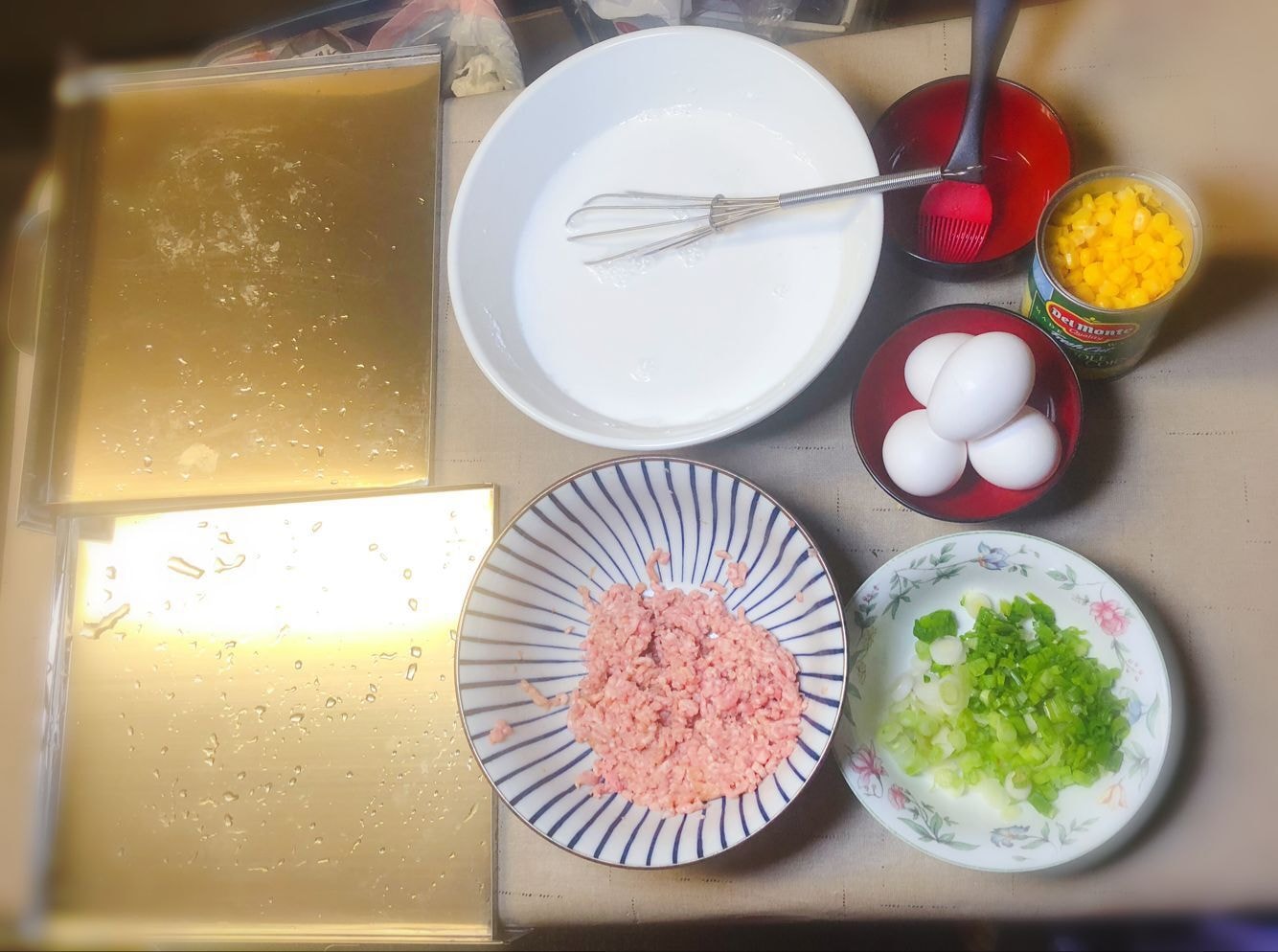 开始啦! 开始啦!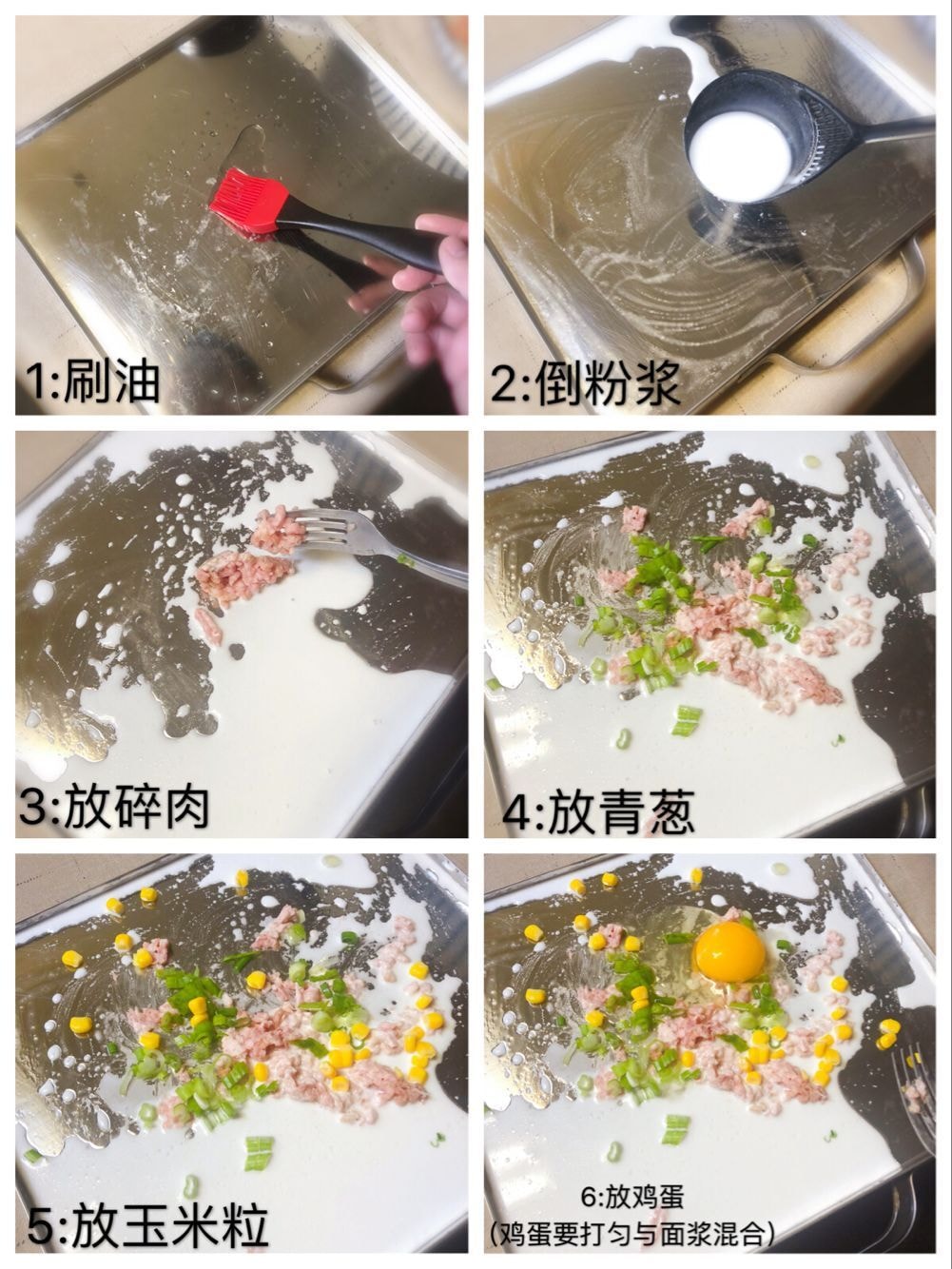 所有材料准备好后,放进"肠粉机"蒸1:30-2:00分钟。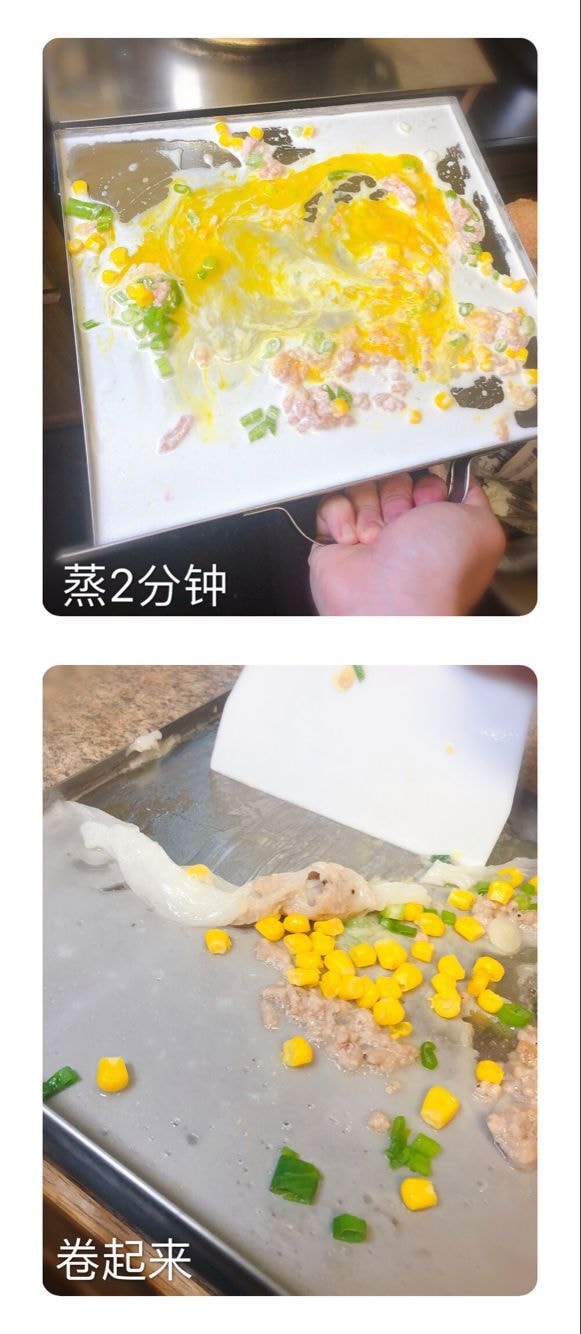 调味酱油我选择:李锦记甜酱油。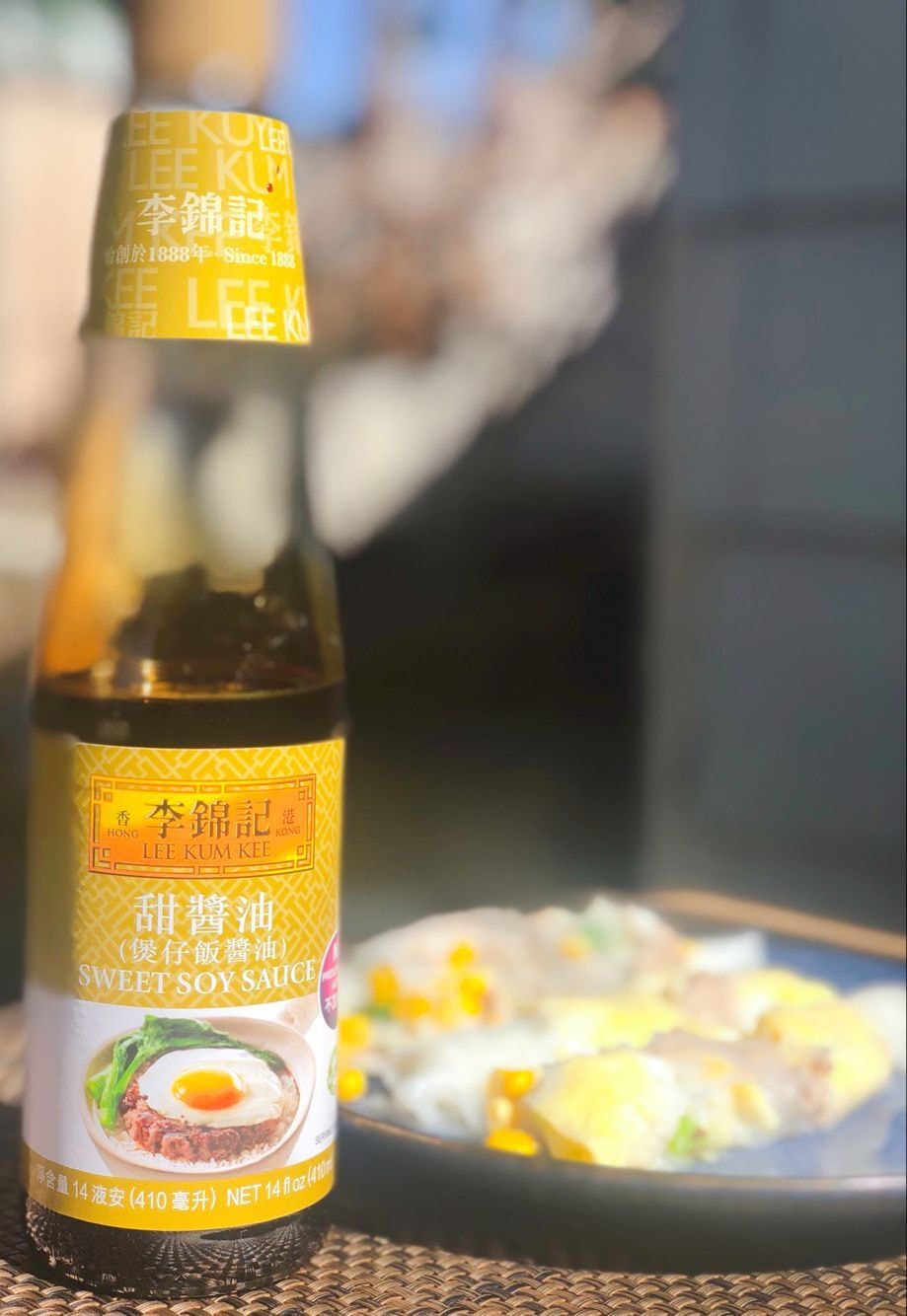 浇上甜酱油,配上一瓶AD娃哈哈奶。就可以开动啦!
(没想到这款越南的粉卷粉,口感滑溜,和材料的搭配的天衣无缝)
一级棒。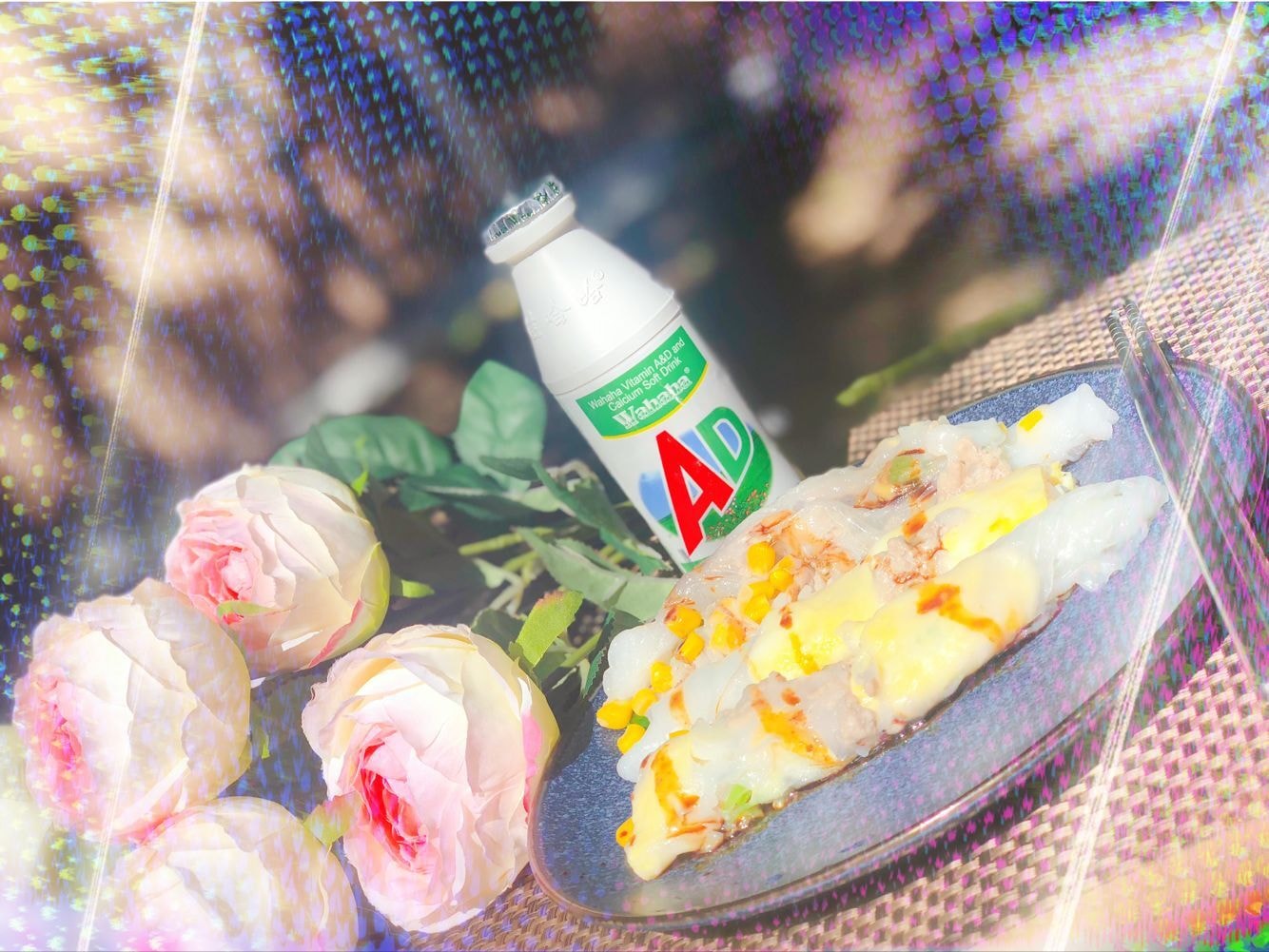 早餐吃得饱,快活过神仙,
吃饱了才有力气去享受美好人生开始。
肠粉只有回国在早餐店才能吃到,没想到现在自己在家里亲手制作。
(也感谢亚米达人@大表妹,让我对肠粉这份热情再次燃烧起来)
希望亚米也可以进,肠粉专用粉。