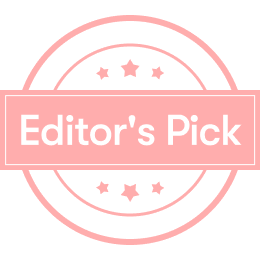 The much-anticipated "New Orleans" chicken wing marinade is here!
Finally, finally, finally, here it is!
"New Orleans" Chicken Wing Marinade.
As soon as Yami Xiao Erjun mentioned the goods, he immediately went to 6 full and came back to stock up.
"I'm afraid of being out of stock".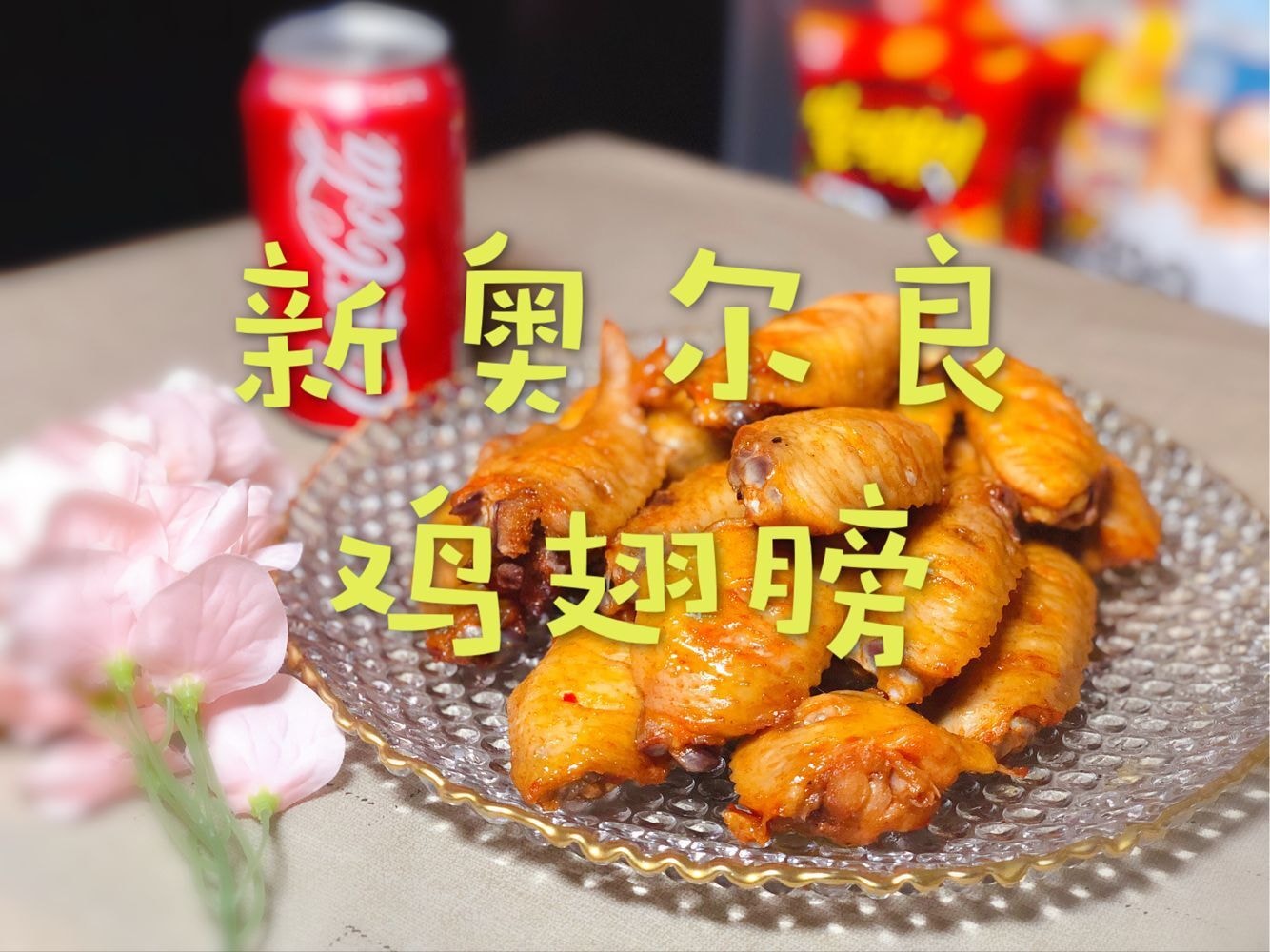 First time trying the "Delicious Jia" brand of New Orleans Chicken Wing Marinade.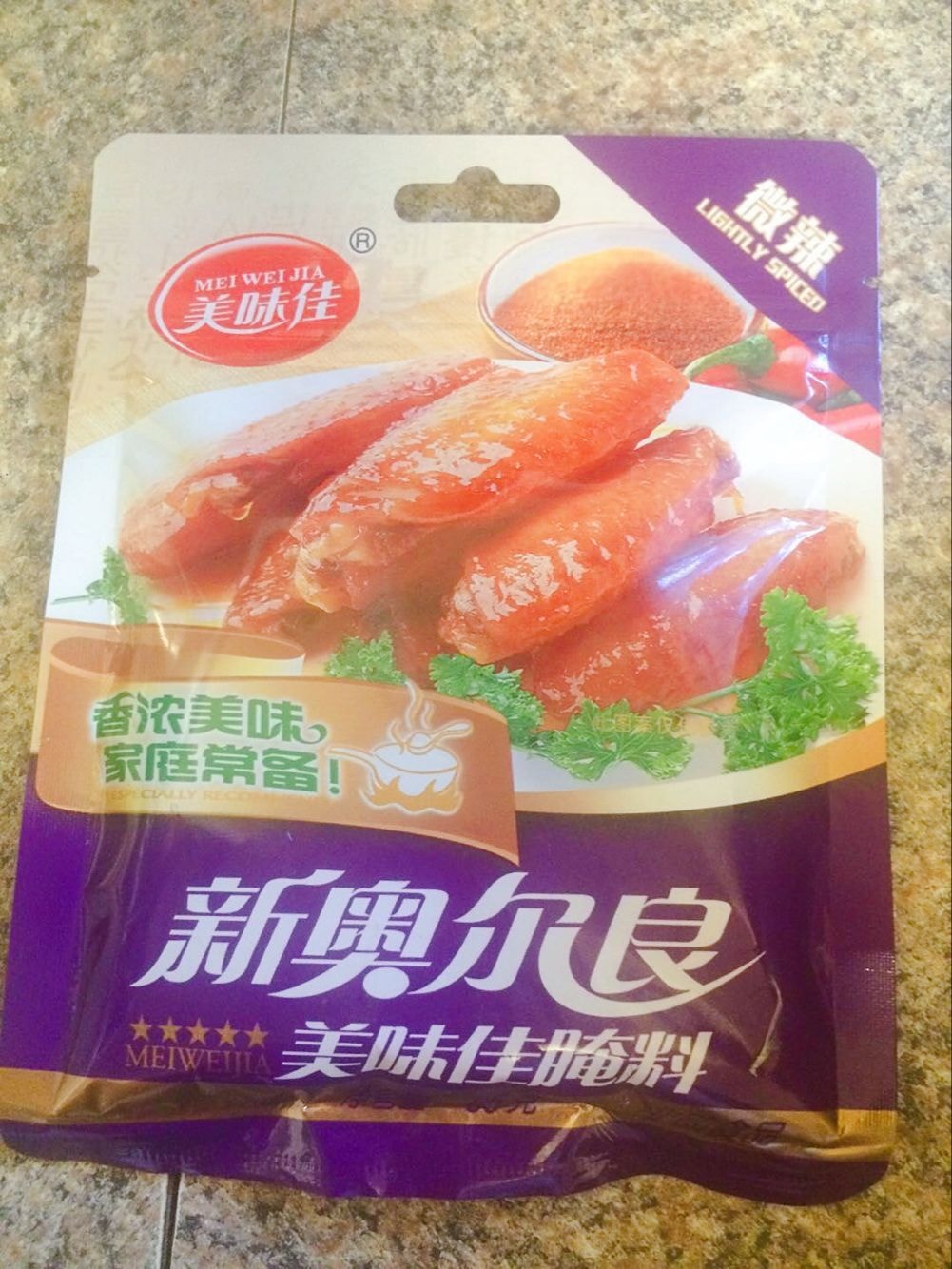 Let's cook! .
1: Wash the chicken wings. (Scribe a few knives on the surface of the chicken wings and add a perimeter).
2: Pour in half of the "New Orleans" chicken wing marinade powder.
3: Add water. (Stir evenly and marinate for 2-4 hours).
4: Bake in the oven at 230 degrees for 15-20 minutes.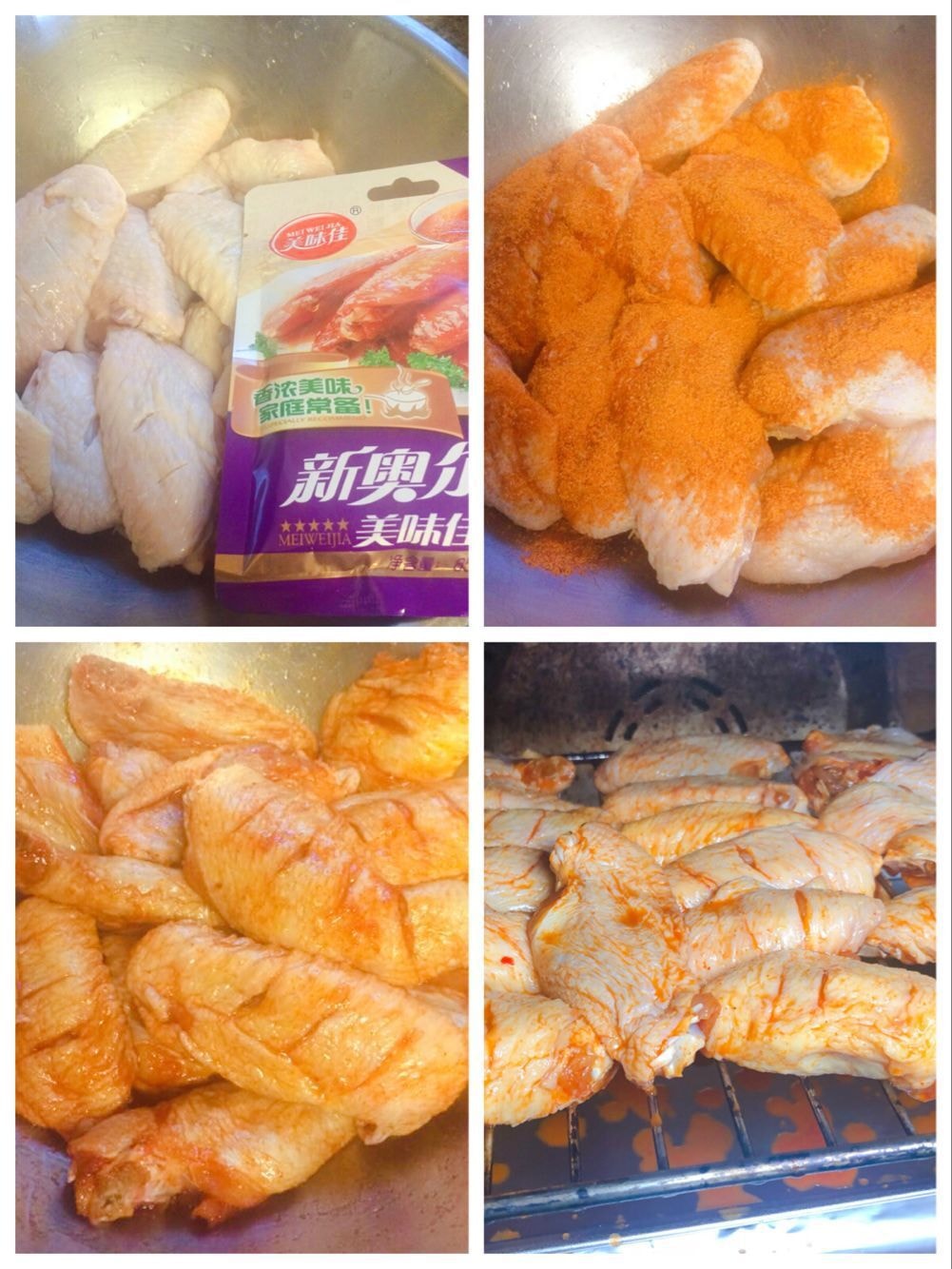 Ding. . . . . . . . (bake half way)
Open the brush on, sweet sweet, honey sweet, honey. (then continue to bake for 10 minutes)
Remember the reverse.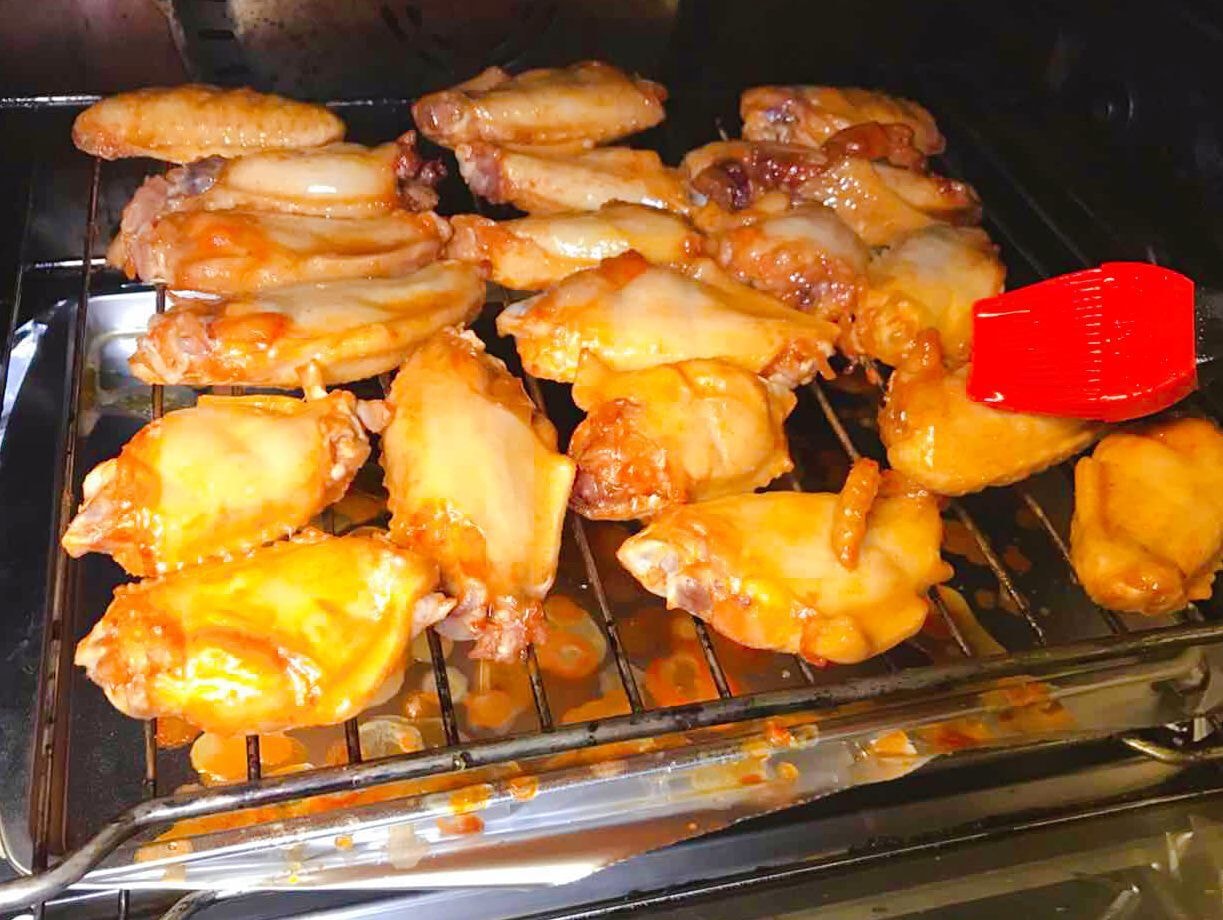 Done, on the plate.
The fragrant "New Orleans" chicken wings have passed the test.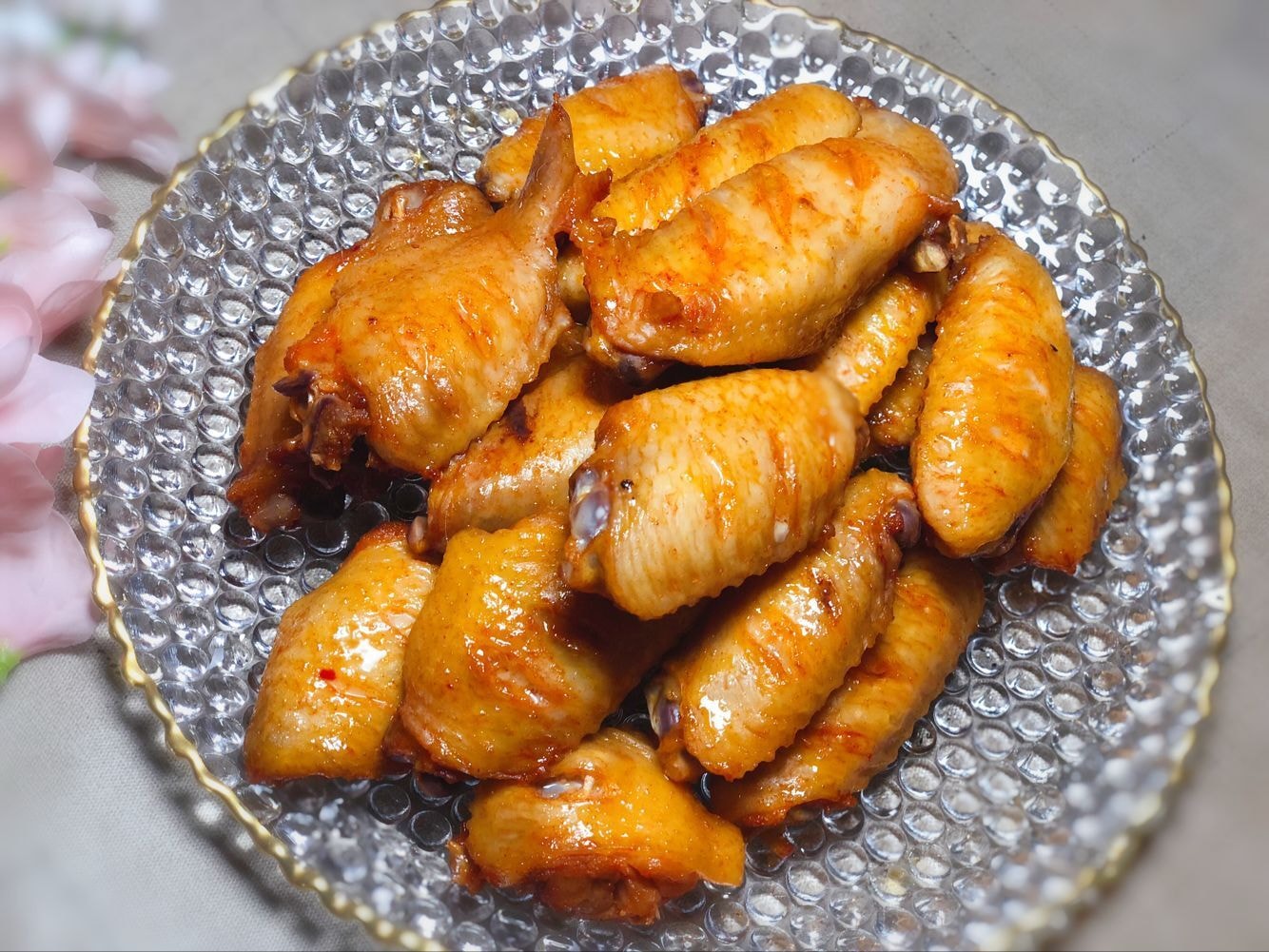 You must eat chicken wings, the skin is crispy and the meat is tender
(It seems that it is still not cooked enough, and the baking time will be longer next time, but it is really delicious).
The surface is glossy; the smell is fresh and attractive, the aroma of plump chicken.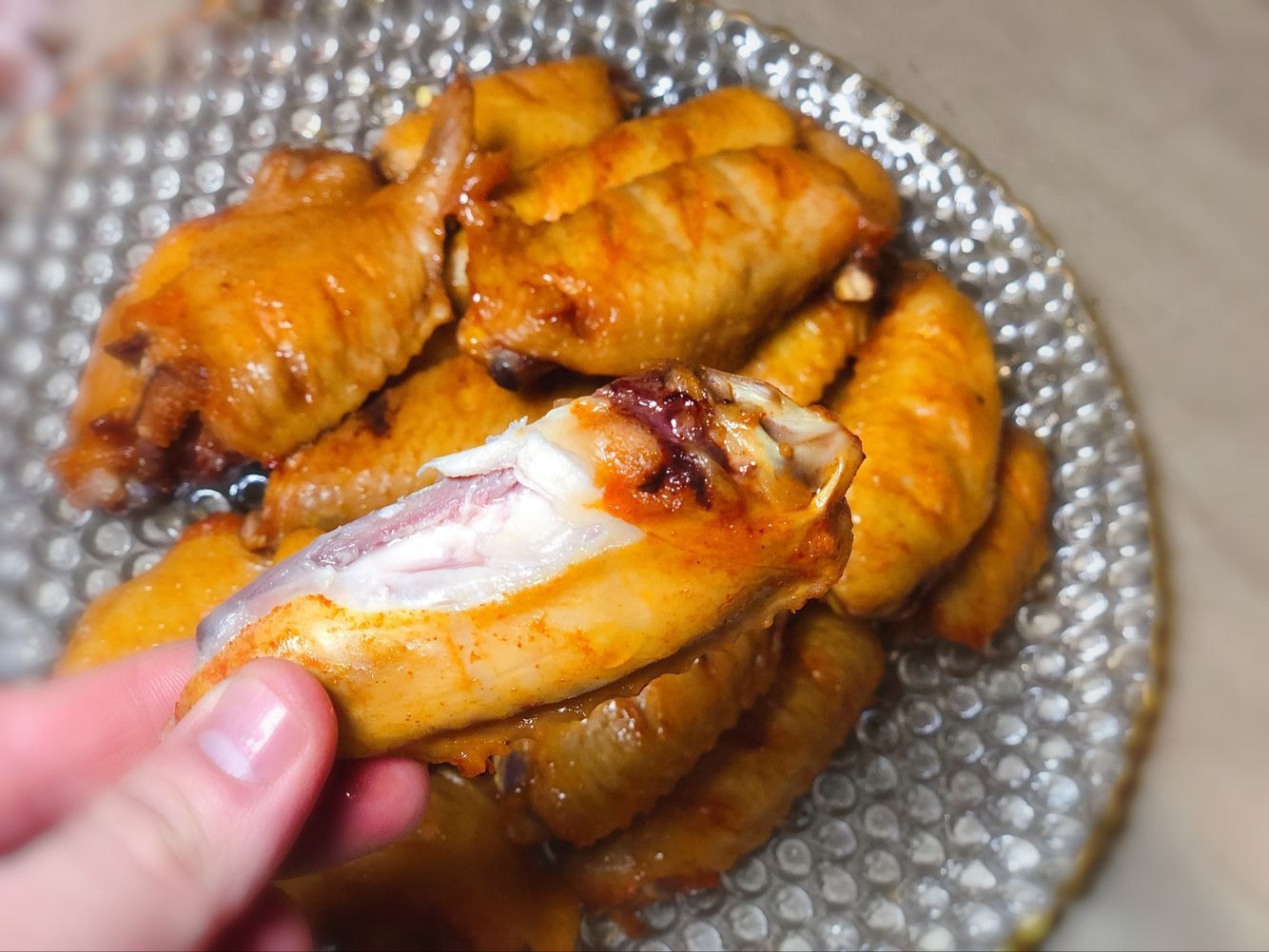 The sweetness is moderate, and the spiciness is said to be slightly spicy, but not spicy, which is very suitable for people who like the flavor of New Orleans.
Remember to pair it with Coke.
What are you waiting for.
Place your order! Order now! Order now!
Like: New Orleans, remember to give me a like!
Thanks for watching.

Show Original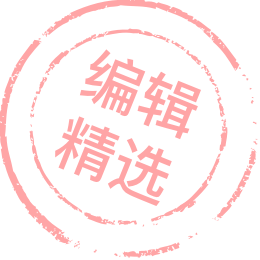 万众注目"新奥尔良"鸡翅腌料来啦!
终于,终于,终于,来啦!
"新奥尔良"鸡翅腌料。
亚米小二君一说到货,立即就去下了6饱回来囤着。
"怕没货"。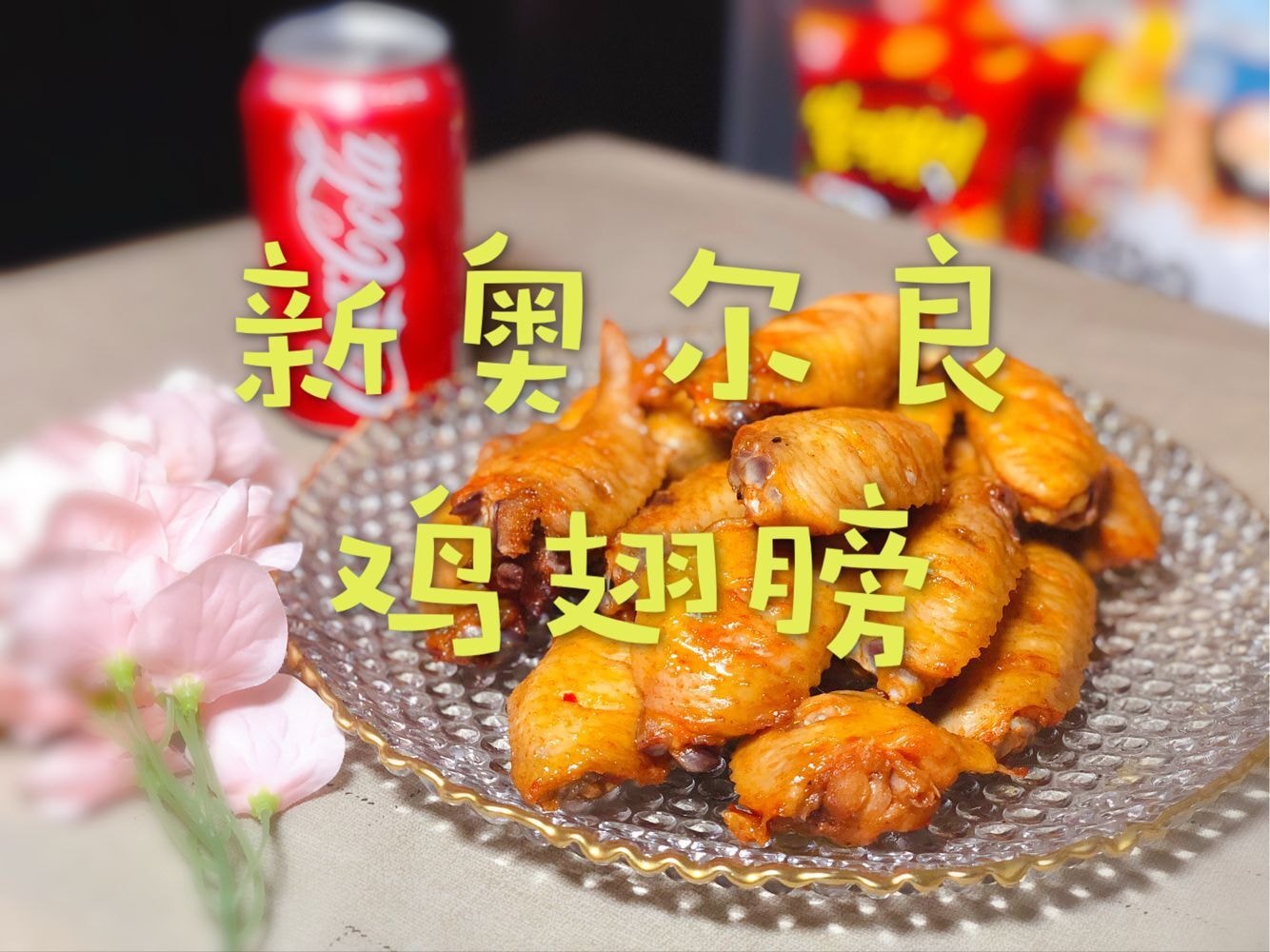 第一次吃"美味佳"牌子的新奥尔良鸡翅腌料。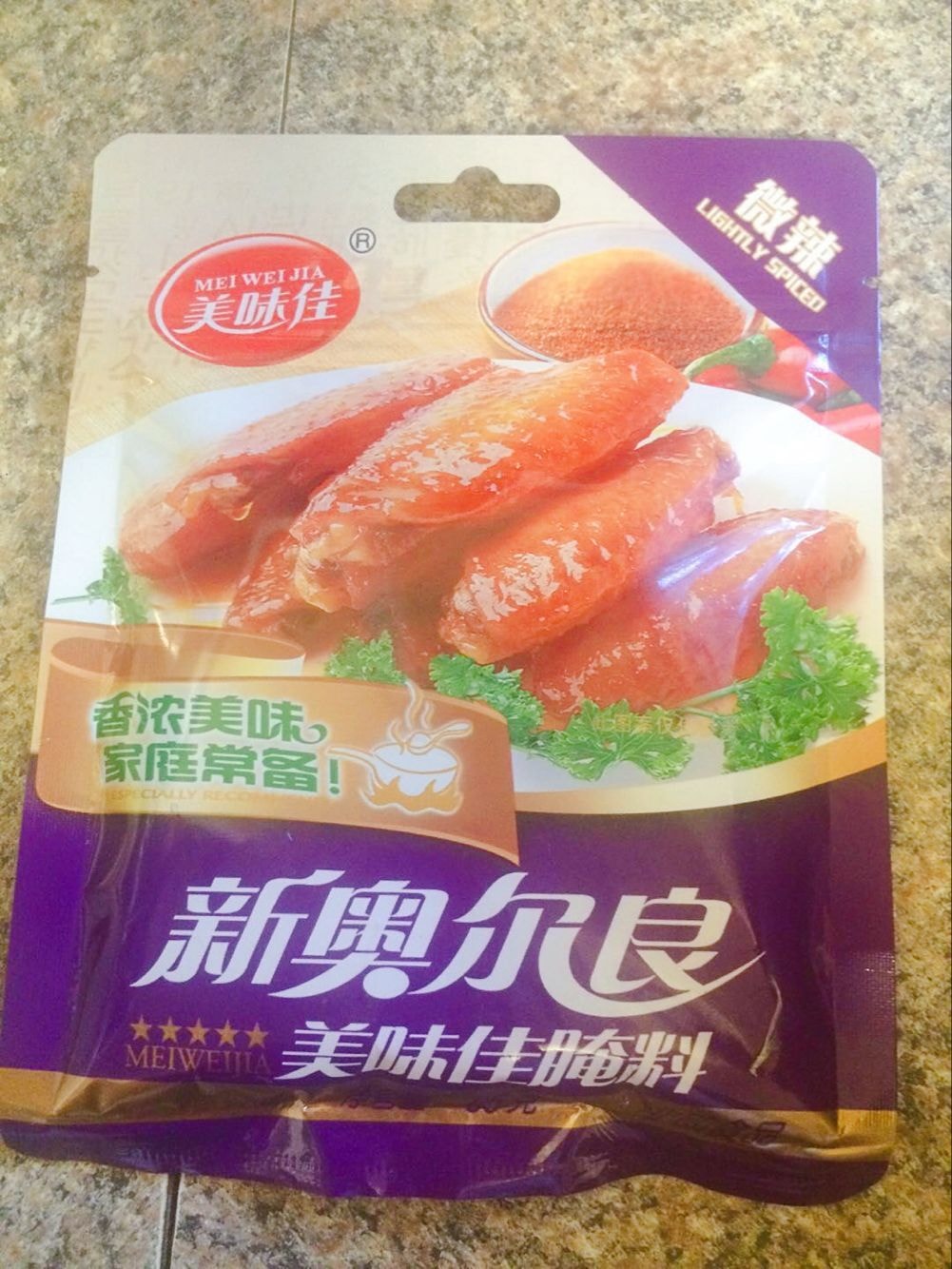 开始煮咯!。
1:鸡翅洗干净。(在鸡翅表面划上几刀,更加入围)。
2:倒入一半的"新奥尔良"鸡翅腌料粉料。
3:加入清水。(均匀搅拌,腌制2-4小时)。
4:烤箱230度 烤15-20分钟。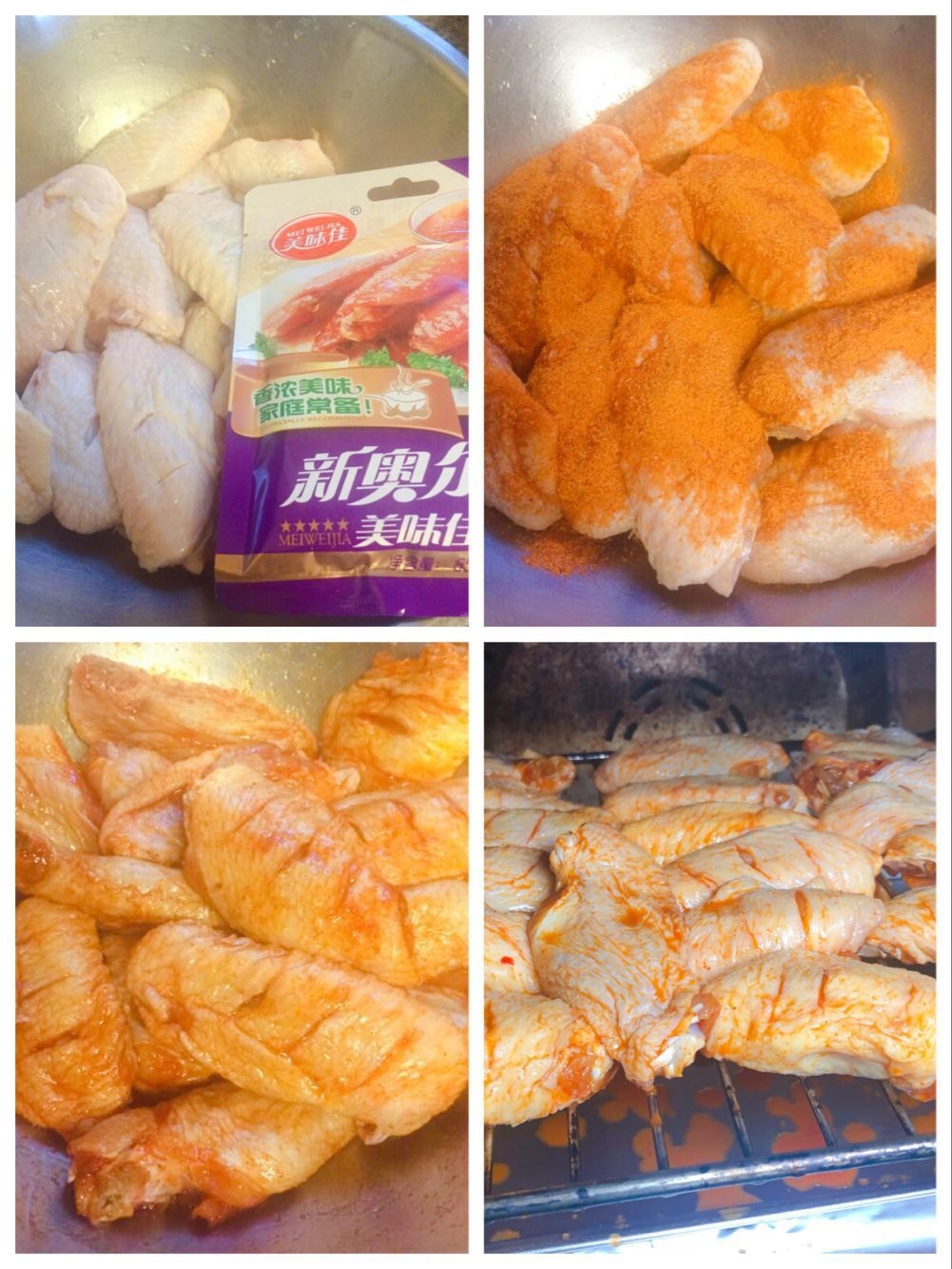 叮。。。。。。。。(烤到一半)
打开刷上,甜甜蜜,蜜蜜甜,的蜂蜜。(然后继续烤10分钟)
记得反面。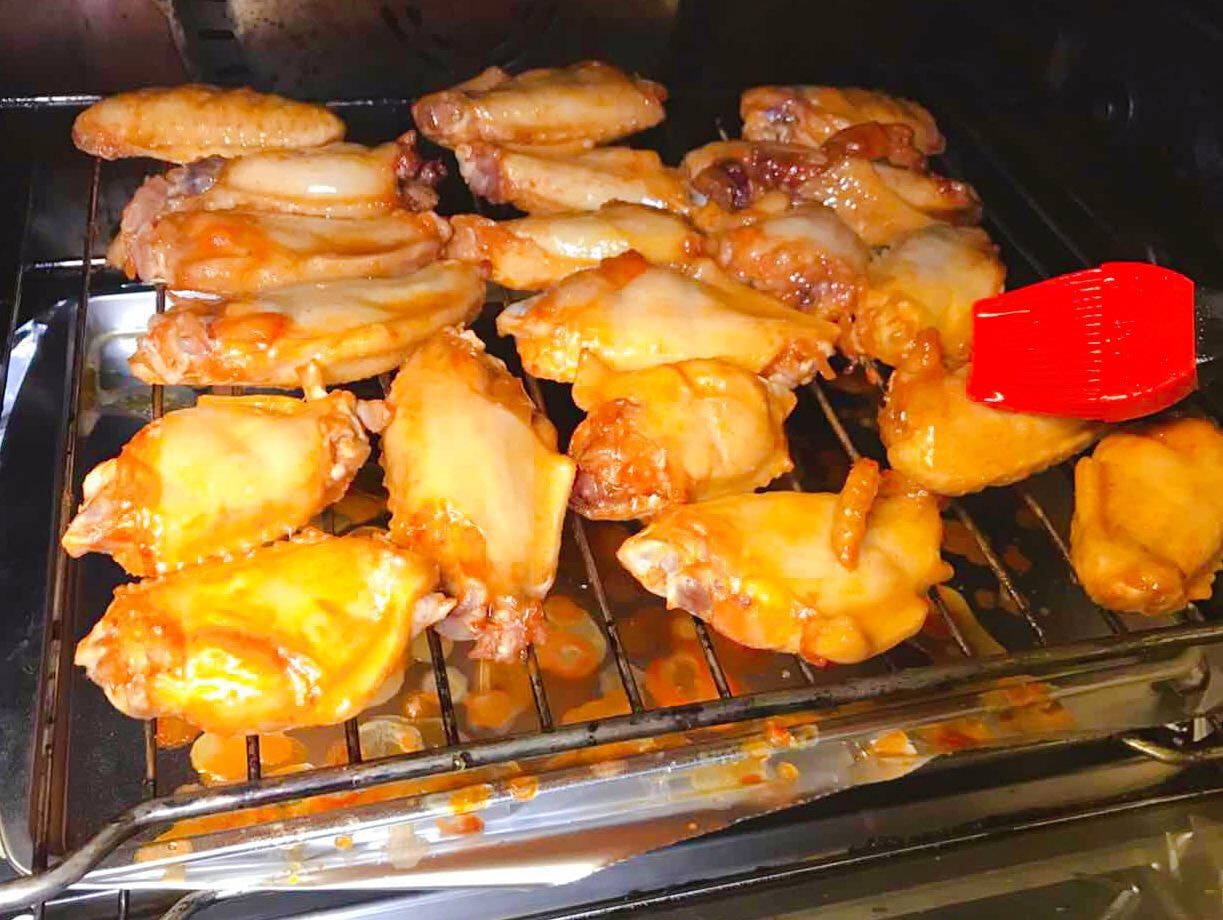 完成,上碟。
香喷喷的"新奥尔良"鸡翅,考好了。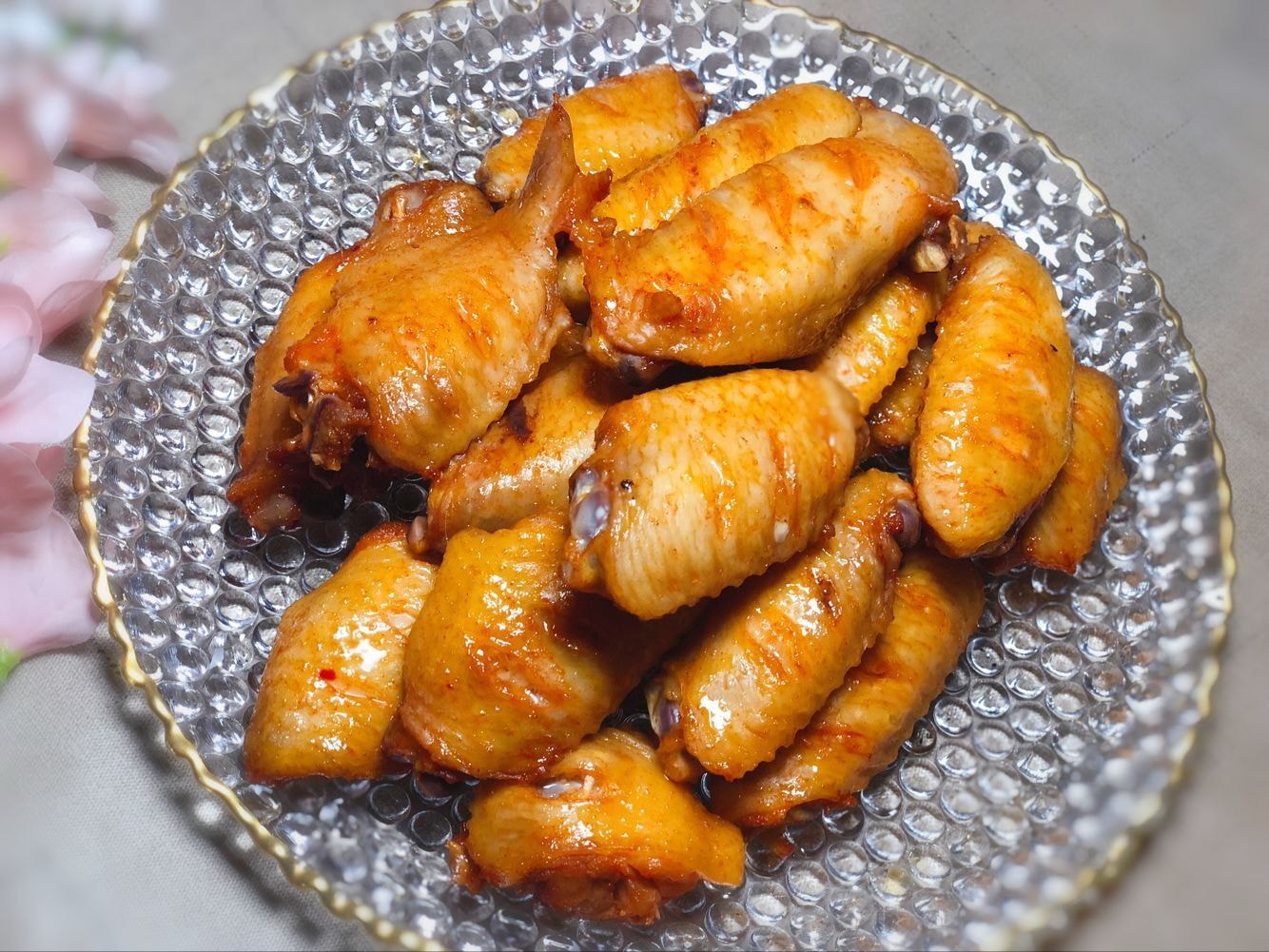 吃鸡翅一定要下手吃,外皮脆,肉质嫩
(好像还是不够熟,下次要再加长烤的时间,不过真的很入味)。
表面富有光泽;气味鲜香诱人,饱满的鸡肉的鲜香。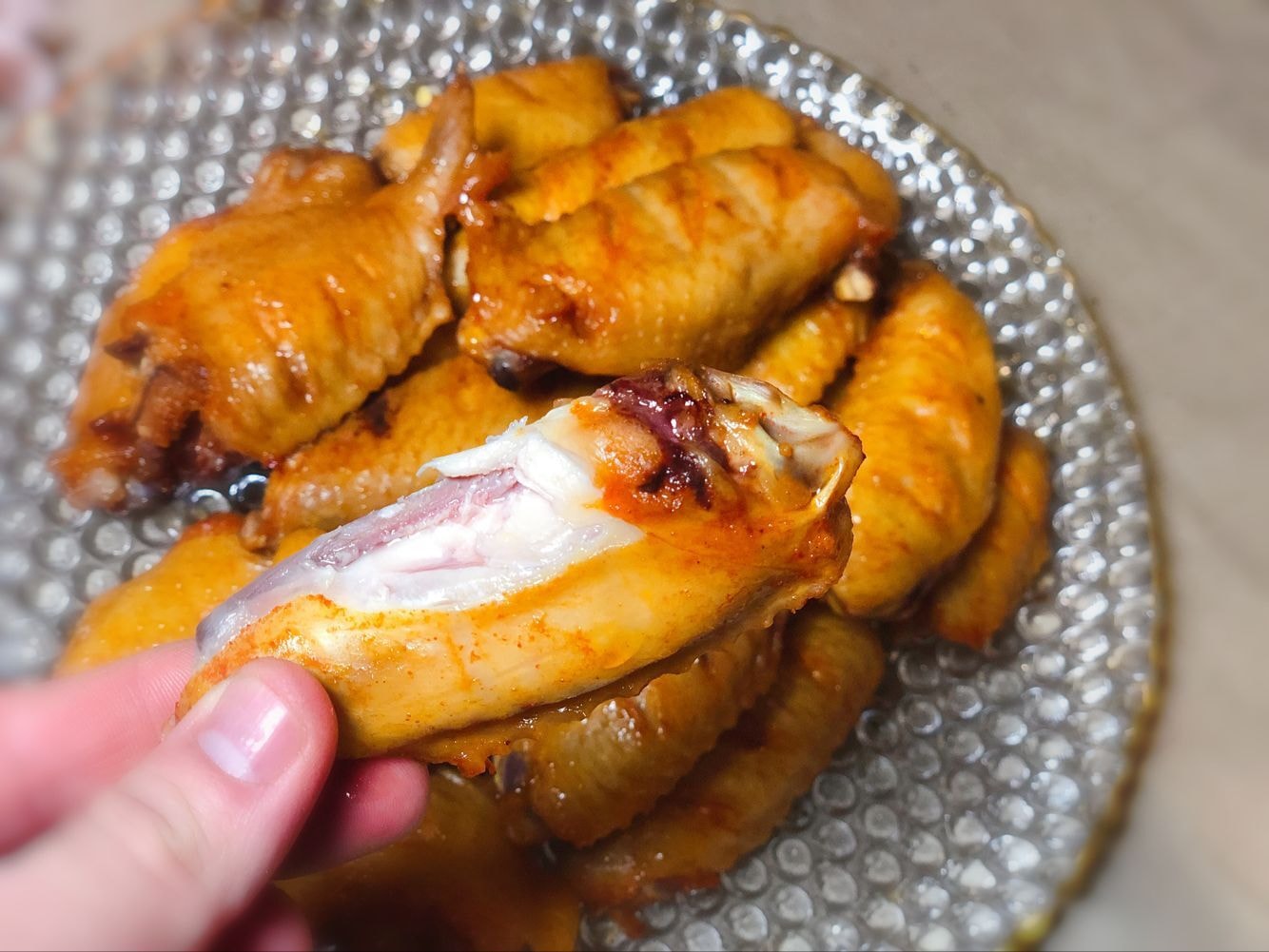 甜味适中,辣度说是微辣,但是吃不出辣,,非常适合于喜爱新奥尔良风味的人群。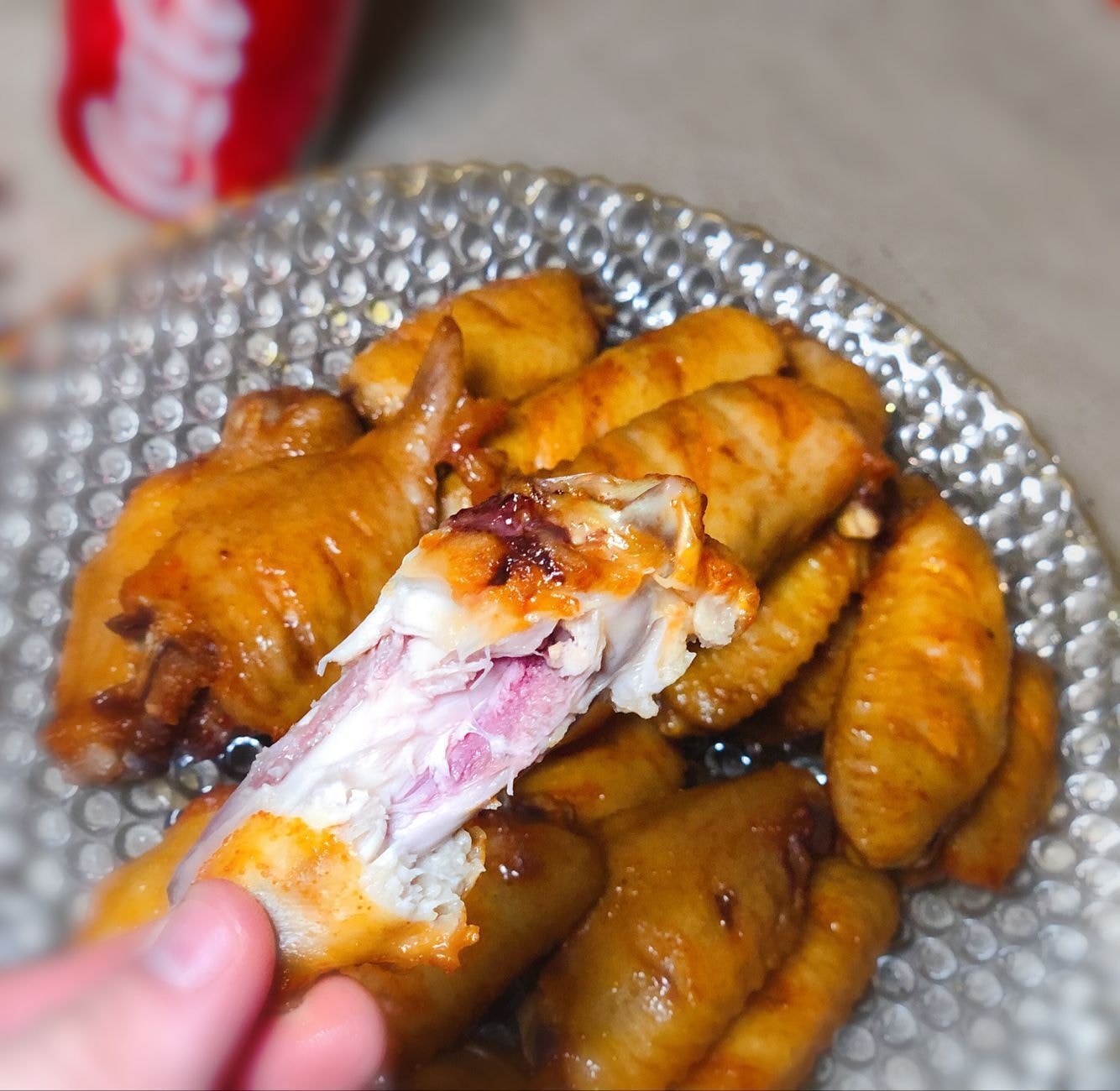 记得配上可乐,是看球,休闲娱乐的必备首选。
你还等什么。
下单吧! 下单吧! 下单吧!
喜欢:新奥尔良的你记得给我点个赞哦!
感谢大家收看。