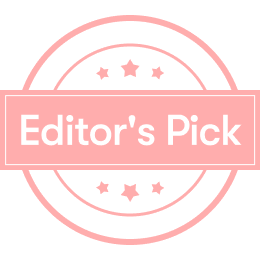 😈Yami Welfare Club: Yashu Hot and Sour Noodles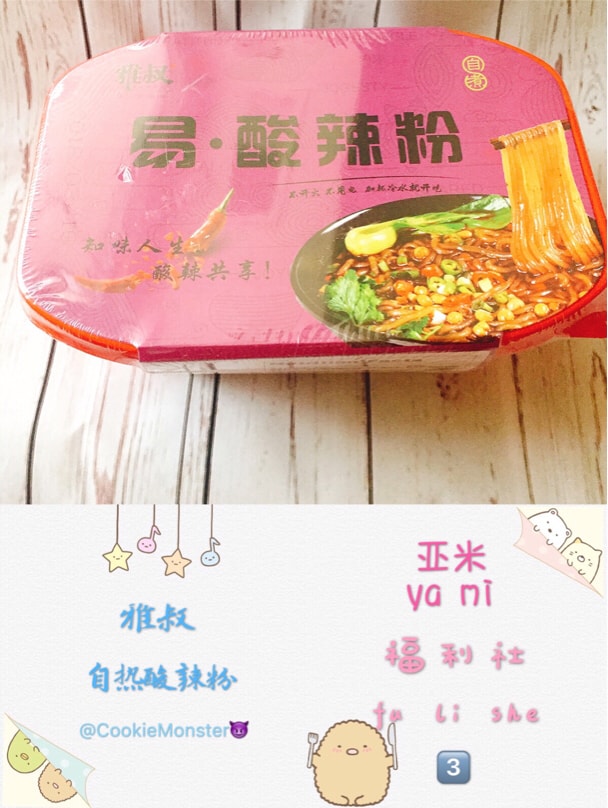 The last trialbonusis the heavyweight Yashu self-heating hot and sour noodles La~
Ingredients:🌸🌸🌸🌸🌸
The variety is huge! In addition to vegetable buns, chili sauce buns, soup base, seasonings, vinegar buns, there are also Fuling mustard buns!
The amount of flour is also very large, even if no other ingredients are added, it is enough for a full meal~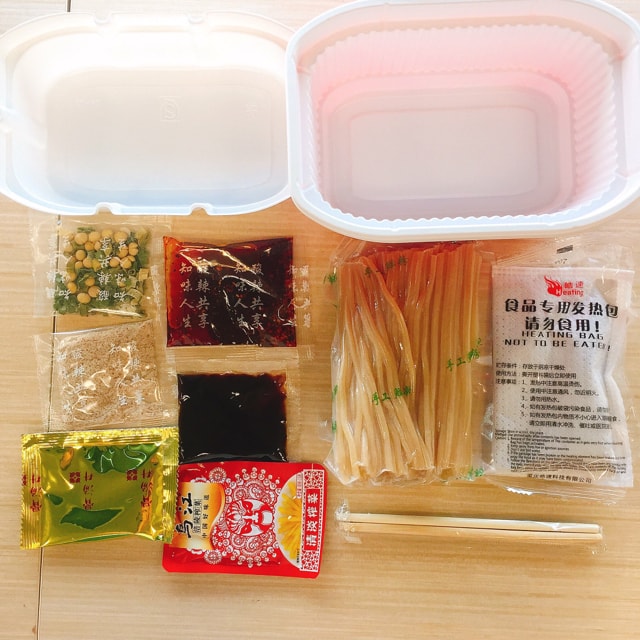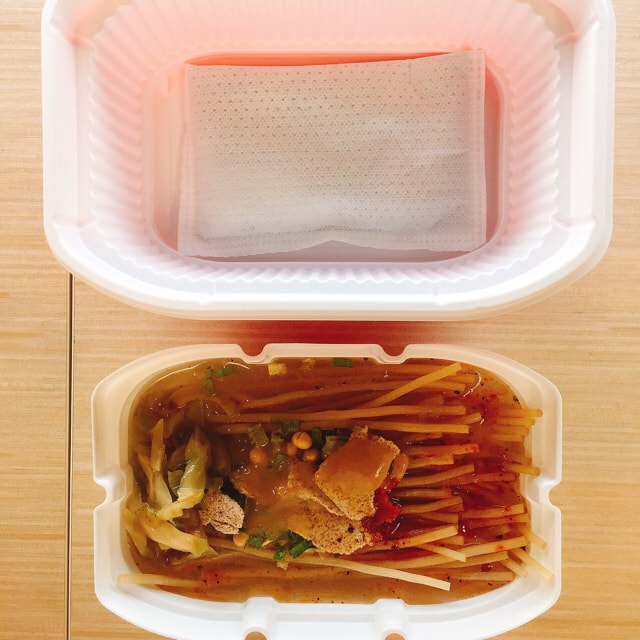 How to eat:
1️⃣Add accessory packs to the upper layer, adding about 200< span class="s3">ml water. The seasoning package does what I can, I added half a package of hot sauce, and I used all the rest.
2️⃣Add enough water to the lower layer to cover the heating pack
3️⃣Install the upper layer as soon as possible, close the lid, etc.15 span>minutes.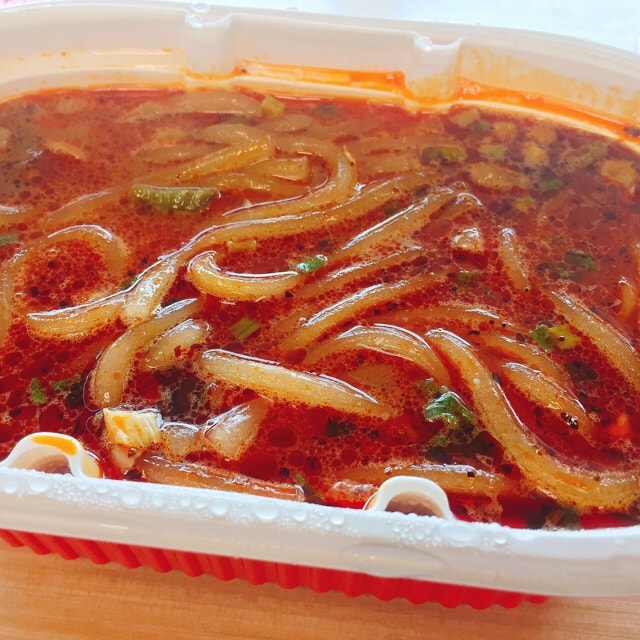 Taste:🌸🌸🌸🌸🌸🌸🌸🌸
Give it full marks and don't be afraid to be proud!
Looking at the picture, it looks like it is very spicy. In fact, I added a whole bag of vinegar, so it doesn't taste very spicy. I think it is just the right level of sourness.
I think this soup is delicious, so although it looks oily, I still drink it all.😂< /p>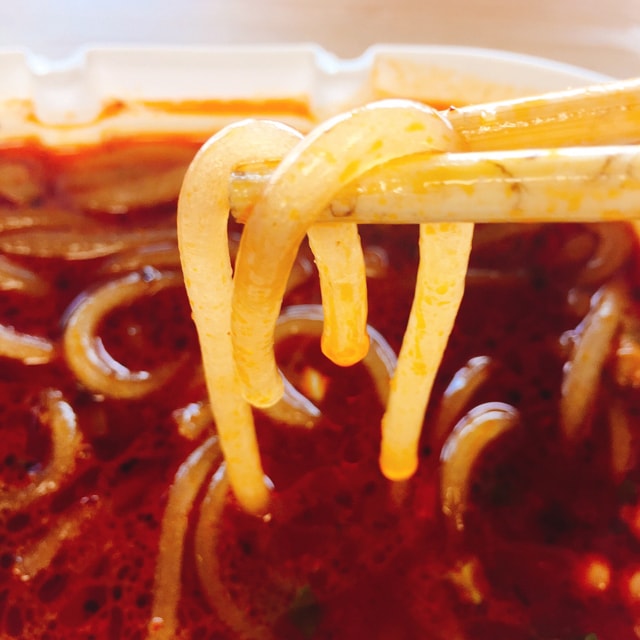 Special praise is this powder, the feeling of handmade powder! A very thick one, it tastes very chewy, and it will return to the country in a second!
And when the powder was taken out, each powder was very dispersed, and there was no other strange taste. If noodles are the soul of hot and sour noodles, then the soul of this bowl of hot and sour noodles can be said to be perfect.
—————————
🎉So far, 亚米福利社 The third phase of the benefits I received has been completed. Thank you very much for participating in the event. Every friend gave me a thumbs up, and I am very grateful to the Yamibu Welfare Officer and Yamibuy for their support to the event. I also hope to have the honor to be selected to participate in the activities of the welfare society again in the future.
Just sauce, love you guys, compare your hearts manually❤

Show Original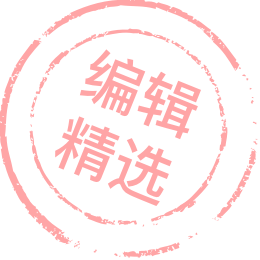 😈亚米福利社:雅叔酸辣粉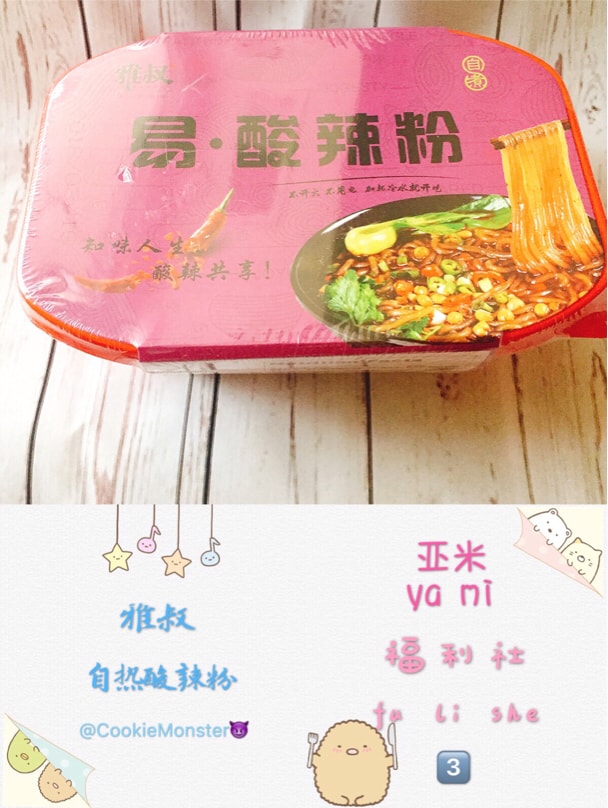 最后试用的bonus就是重量级的雅叔自热酸辣粉啦~
配料:🌸🌸🌸🌸🌸
种类非常丰富!除了蔬菜包,辣酱包,汤底,调料,醋包,居然还有包涪陵榨菜!
粉的分量也很足,就算不加其他配料,也足够一顿吃得饱饱了~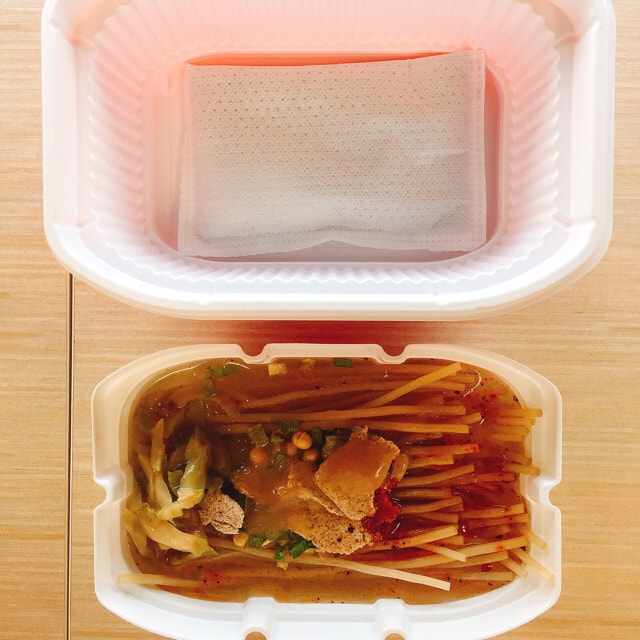 食用方法:
1️⃣上层分别加入配件包,加入大约200毫升水。调料包量力而行哦,我加了半包辣酱,其他的都是全部用掉。
2️⃣下层加入足量水没过加热包
3️⃣尽快把上层安装好,盖好盖子,等15分钟即可。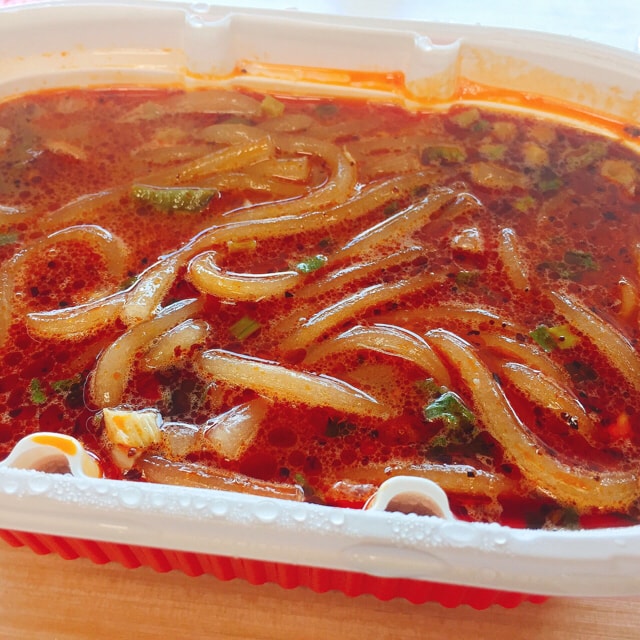 味道:🌸🌸🌸🌸🌸🌸🌸🌸
给它满分不怕骄傲!
看着图片红彤彤的好像很辣,其实我加了一整包的醋,所以吃起来并不会很辣,觉得是刚刚好的酸辣程度。
这个汤我觉得很好喝,所以虽然看起来油好多,我还是都喝光了😂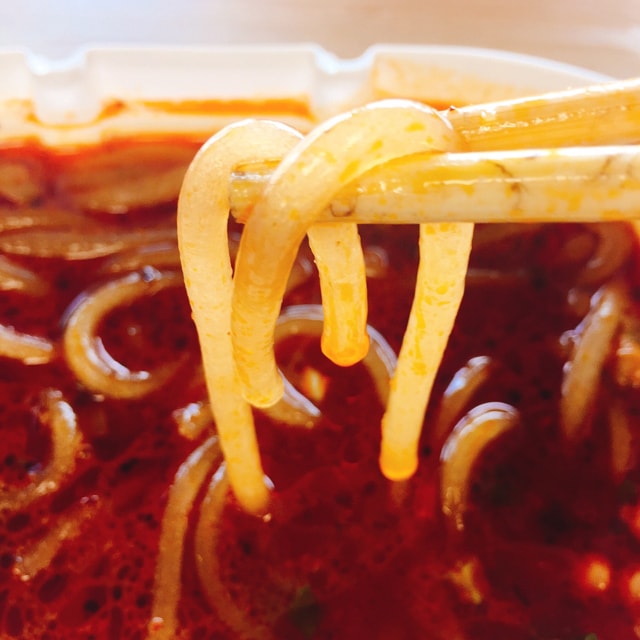 特别表扬的是这个粉,手工粉的感觉!很粗的一根,吃起来很有嚼劲,一秒回国内嗦粉!
而且把粉拿出来的时候,每根粉就是很分散的状态,也没有其他什么奇怪的味道。如果说粉是酸辣粉的灵魂,那这碗酸辣粉的灵魂可以说非常完美了。
——————————
🎉到此为止,亚米福利社第三期我收到的福利就全部晒单完成了,非常感谢当时参加活动时每位小伙伴为我点的赞,也非常感谢亚米福利官,亚米网对活动的支持。也希望以后能有幸再次被选中参加福利社的活动。
就酱,爱你们呦,手动比心❤