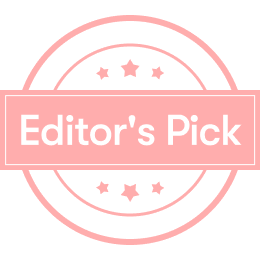 😈Yami Welfare Club Issue 5️⃣: Kou Shui Wa Potato Chips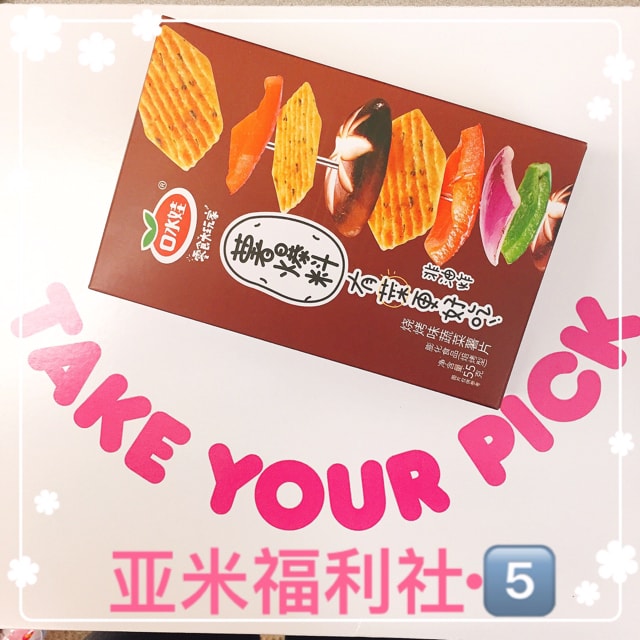 Most of the supply packs this time are good for office snacks, such as this saliva vegetable potato chips😋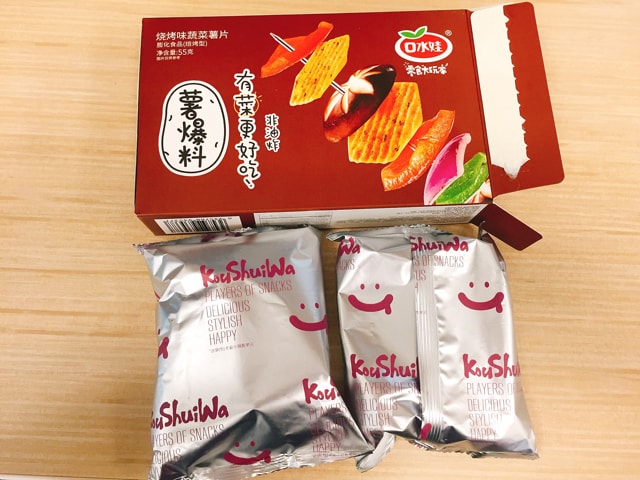 Open the box to reveal two separate small packages.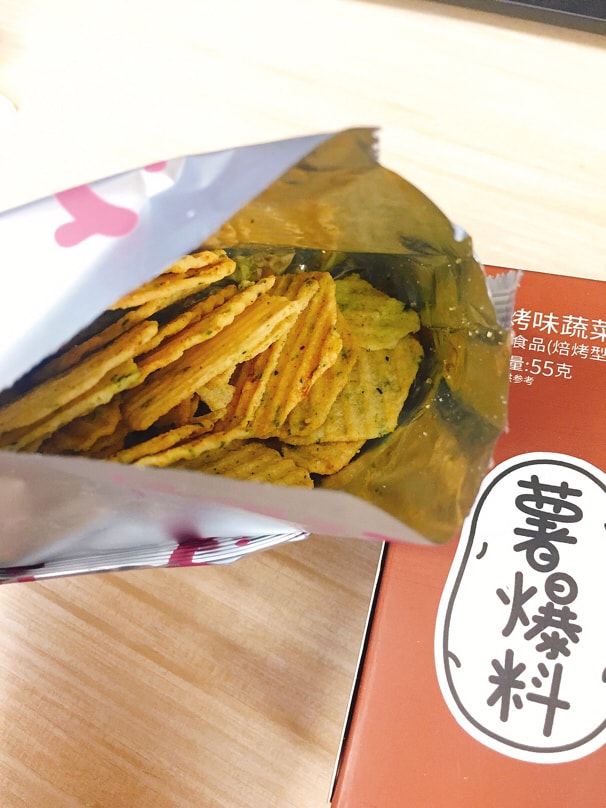 Although a box of potato chips is only 55grams, it feels good to hold It seems quite a lot😂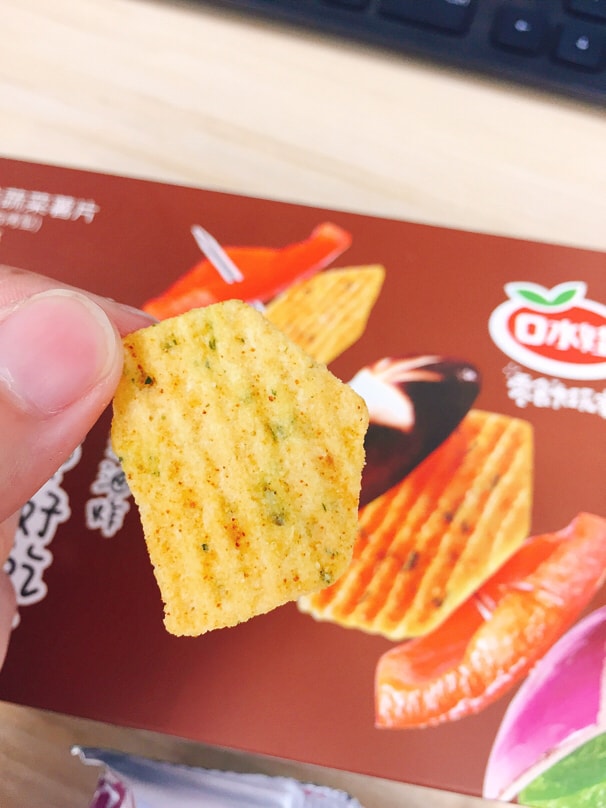 Personal experience:
Packaging:🌸🌸🌸🌸
I am quite satisfied with the design of the individual packaging. I don't have to worry about not being able to eat it all at once. It is also very suitable as a sharing bag.
Taste:🌸🌸🌸🌸
Not the taste of traditional potato chips, each potato chip is thicker than the Lay's, and tastes a bit like a crunchy cookie.
The ingredients should be rich, and the taste should be like eating a vegetable, not salt and black pepper.
will consider repo. 😈

Show Original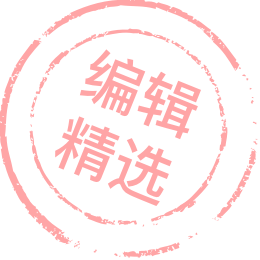 😈亚米福利社第5️⃣期:口水娃薯片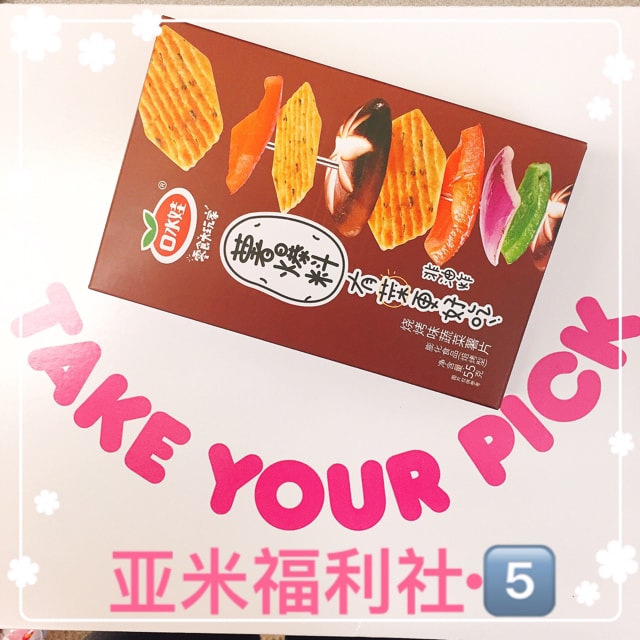 这次的补给包大多数都好适合当办公室小零食,比如这款口水娃蔬菜薯片😋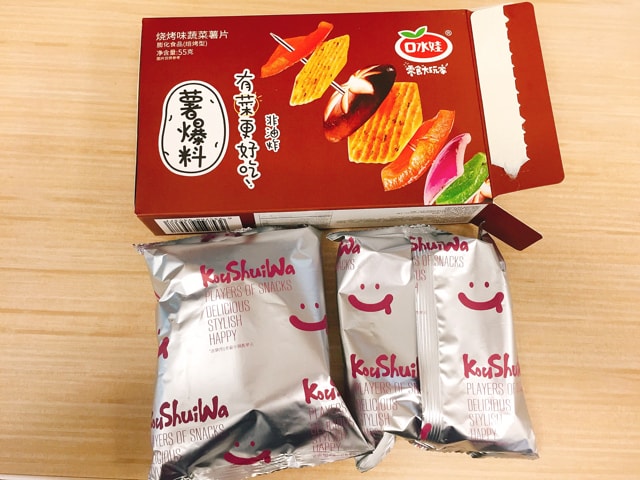 打开盒子,里面是两个独立小包装。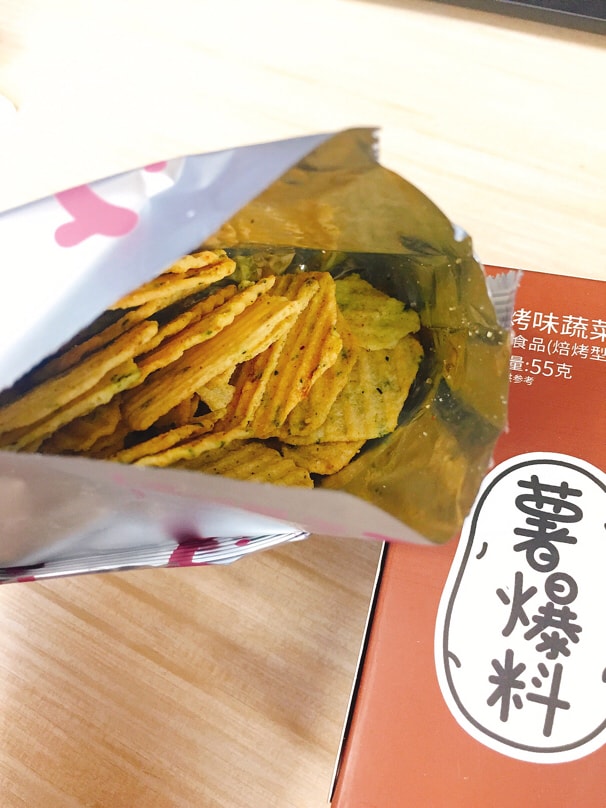 虽然一盒薯片才只有55克,但是拿到手里感觉好像还挺多的😂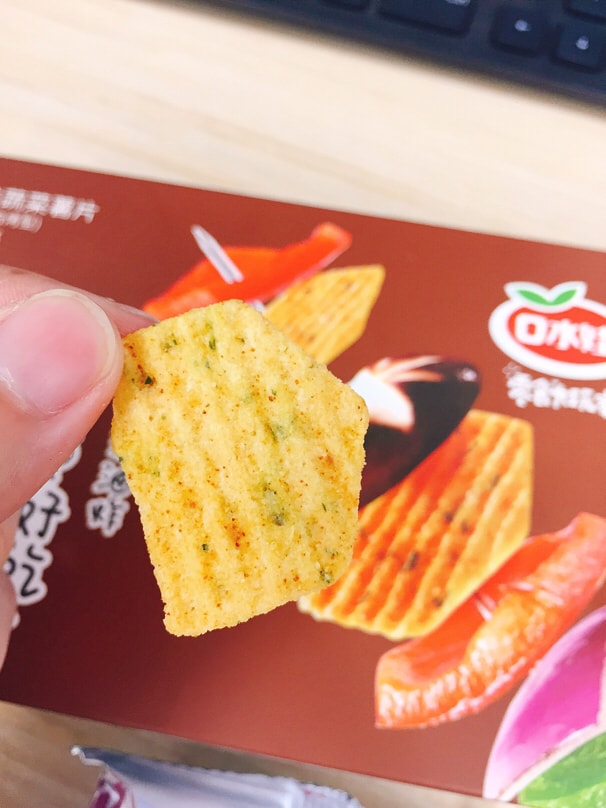 个人感受:
包装:🌸🌸🌸🌸
有单独包装这个设计我还是挺满意的,不用担心一次吃不完,作为分享包也很合适。
口感:🌸🌸🌸🌸
不是传统薯片的味道,每个薯片要比乐事那种更厚一些,吃起来有点像脆脆的小饼干。
配料应该很丰富,味道有种在吃菜的感觉,不是盐和黑胡椒的味道。
会考虑回购。😈