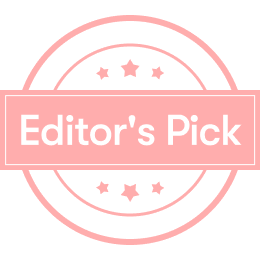 Recommended sunscreen
If the sun protection work is not done well, skin care is equal to nothing. If the skin is exposed to UV rays for a long time, serious skin problems such as premature aging will occur. Summer is coming, and I would like to share with you several sunscreens with zero negative reviews, so that you can become a ray of light this summer.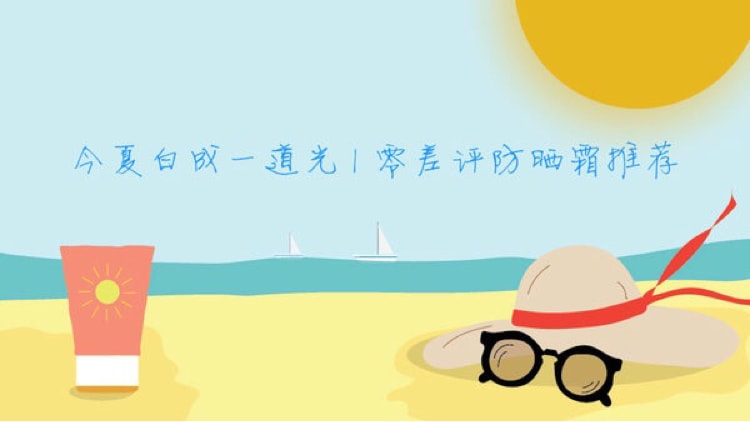 Atmospheric ultraviolet rays (UVAandUVAand span>UVB) is extremely harmful to the skin. Where UVArefers to wavelengths at 320-400nm UV rays can cause skin tanning, loss of elasticity, and skin problems such as aging and spots . UVBrefers to wavelengths at 290-320nm UV rays can cause skin redness, sunburn, and peeling.
General sunscreen productsSPFvalues refer to defense< index of span class="s2">UVB, 1< /span>SPFvalue resistsUVBAbout15mins, thenSPF30+ sunscreen protects against 450minutesUVB .
PAThe value is for UVA's defensive capabilities.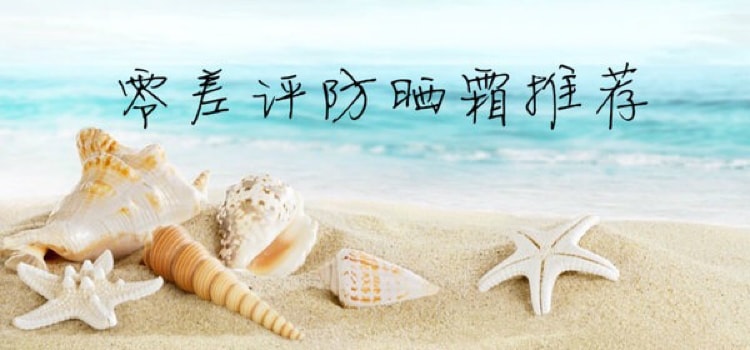 1. Shiseido Urban Environment Oil-Free UV Protector SPF 42 Shiseido Small White Bottle Sunscreen
An ultra-light sunscreen with unlimited repurchase, recommended by manybaby pass. Oil-free formula, refreshing and not greasy, with a slight fragrance, the texture is thin and easy to push away, there will be no embarrassment of whitening when patted on the face, and there is a certain effect of modifying the skin tone. Comes with 40minutes waterproof effect, so you don't have to worry about outdoor swimming anymore! I also feel that it has a little oil control effect, inhibiting the exuberant sebum secretion in summer, the face is not so shiny, and it also protects the skin from UV rays.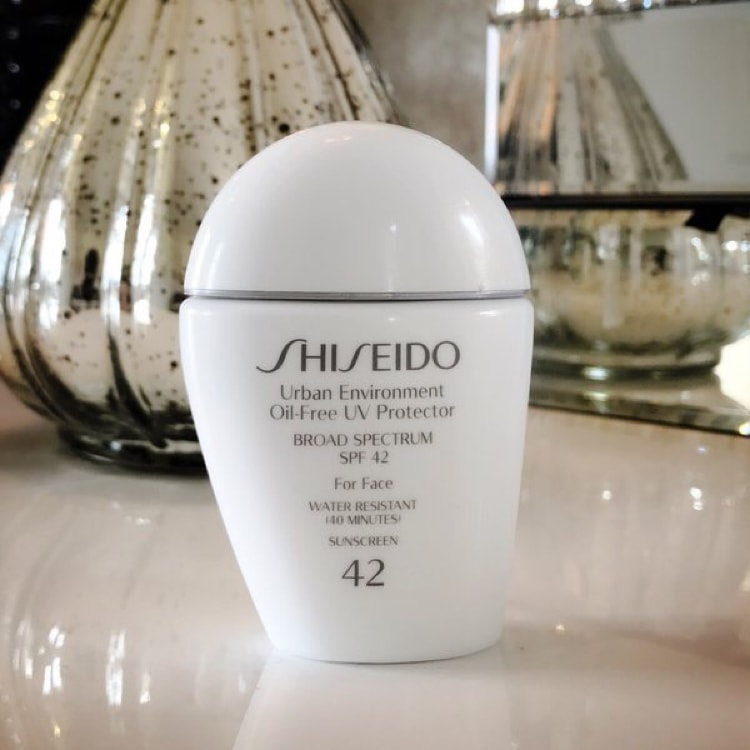 2. SHISEIDO Ultimate Sun Protection Lotion WetForce SPF 50+ Blue Bottle Sunscreen
Another great sunscreen from Shiseido featuring a refreshing lotion formula that is unique in that it containsWetForceTechnology is that a protective layer is formed on the surface of the skin, and the sun protection effect is better after contact with water or sweat. SPFThe value is relatively high, suitable for long-term outdoor sports or swimming at the seaside, excellent sun protection effect, can be applied on the body and face skin .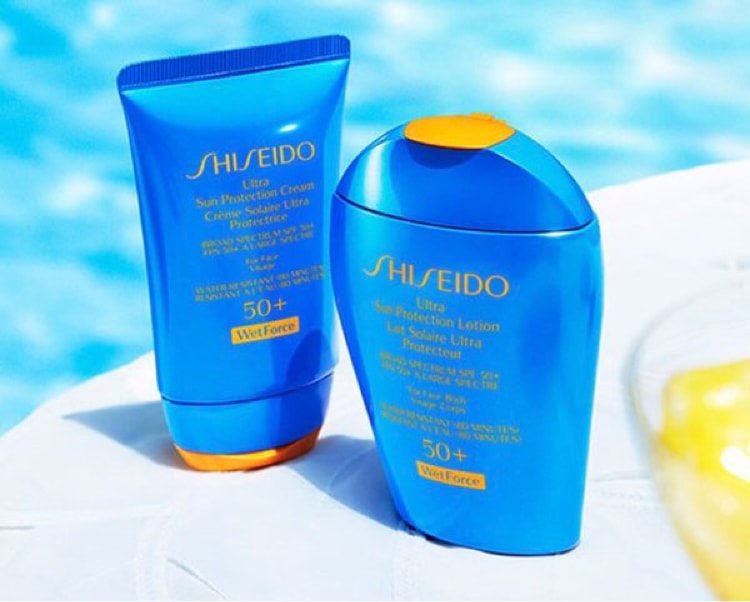 3. Anessa essence UV sunscreen aqua booster SPF50+ PA++++ Anessa's silver bottle sunscreen
Ansun is a brand of Shiseido specializing in sunscreen products, and several sunscreens are particularly popular. The silver bottle is very suitable for daily sun protection. It is added with moisturizing ingredients such as small molecule hyaluronic acid and plant extracts, as well as whitening essences such as tranexamic acid. It is a whitening and moisturizing sunscreen. Lightweight and easy to push, the texture is very similar to correction fluid. Shake the fluid before use. This silver bottle has added more moisturizing ingredients, which is generally used for daily moisturizing or indoor office workers, suitable for dry /combination dry skin.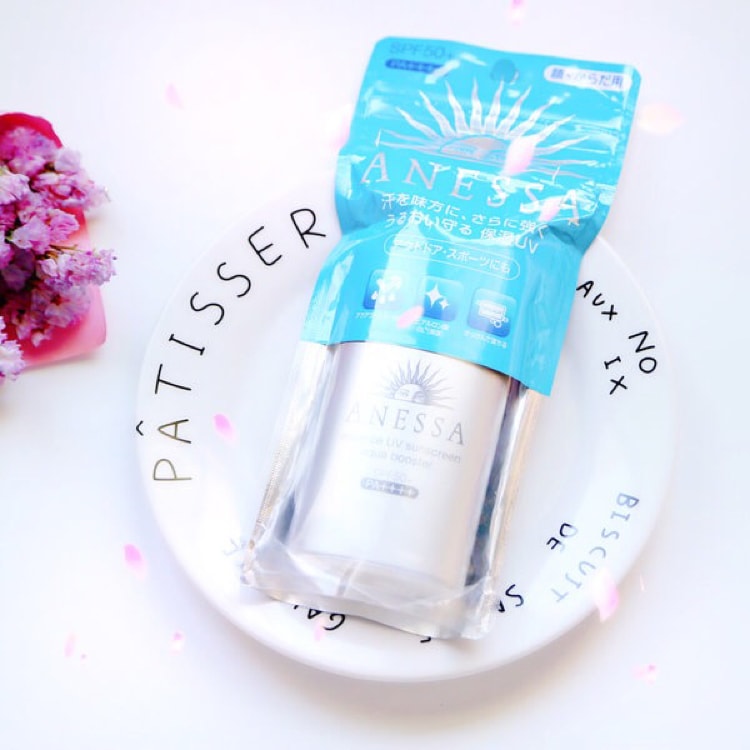 4. Anessa Perfect UV Sunscreen Aqua Booster Mild Type SPF 50+ PA++++ Anessa Perfect UV Sunscreen Aqua Booster
Gold bottle sunscreen of the same brand, waterproof, sweat-proof and non-greasy, suitable for any skin type, long-term outdoor sports or even outdoor exposure, super sunscreen! White lotion texture, good ductility, fast film formation, light and moisturizing. 2018The new version of the golden bottle also adds some skin-beautifying ingredients, which not only protects the skin but also has a certain skin-beautifying effect.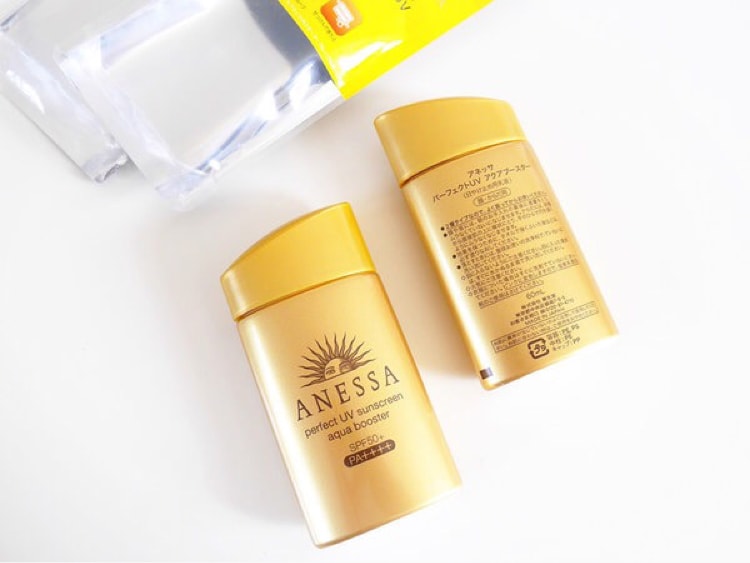 Show Original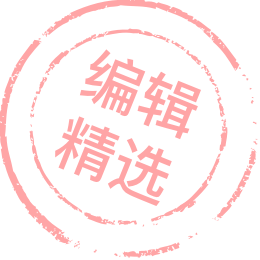 防晒霜推荐
防晒工作没做好,护肤等于白做了。如果皮肤长期受到紫外线的影响,会出现提前老化等严重的肌肤问题。夏天要来了,和大家分享几款零差评防晒霜,让你在今夏白成一道光。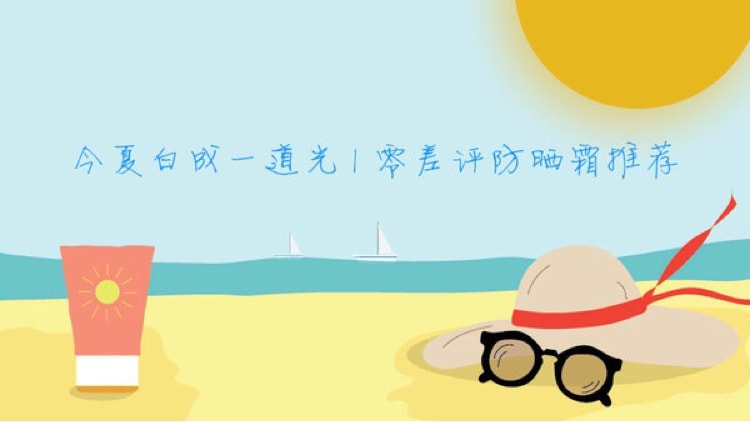 长时间在户外的话,大气中的紫外线(UVA和UVB)对皮肤有极大的伤害。其中UVA是指波长在320-400nm的紫外线,会造成皮肤晒黑,失去弹性,产生老化、斑点等肌肤问题。UVB是指波长在290-320nm的紫外线,会造成皮肤红肿,晒伤晒红,脱皮等现象。
一般防晒产品的SPF值指的是防御UVB的指数,1个SPF值可以抵抗UVB约15分钟,那么SPF30+的防晒产品可以抵御450分钟UVB。
PA值是表示对于UVA的防御能力。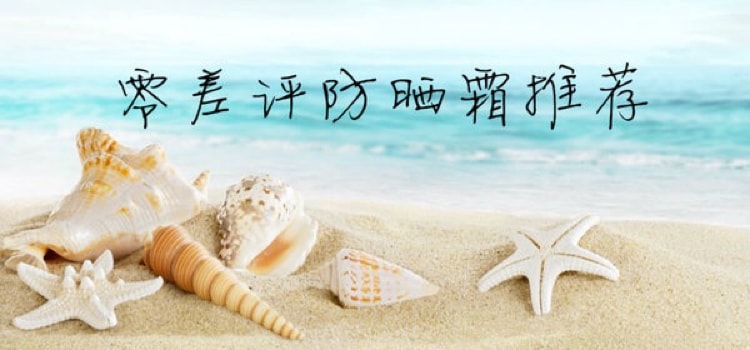 1. Shiseido Urban Environment Oil-Free UV Protector SPF 42 资生堂小白瓶防晒霜
无限回购的一款超轻薄防晒霜,很多baby都推荐过。无油配方,清爽不油腻,有一点淡淡的香味,质地较稀好推开,轻拍在脸上不会有浮白的尴尬,还有一定的修饰肤色功效。自带40分钟防水效果,户外戏水也不再担心啦!我还觉得它有点控油的效果,抑制夏天旺盛的皮脂分泌,脸上油光没有那么多了,同时还保护肌肤免受紫外线的伤害。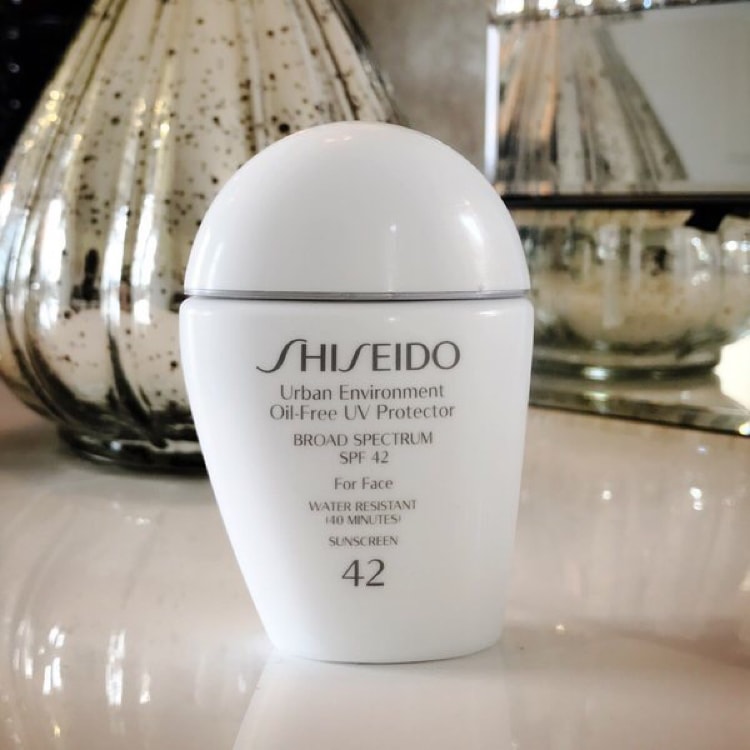 2. SHISEIDO Ultimate Sun Protection Lotion WetForce SPF 50+ 蓝瓶防晒霜
资生堂的另外一款超好用的防晒霜,采用舒爽乳液配方,独特之处在于蕴含WetForce技术,就是在肌肤表面会形成保护层,与水或汗液接触后防晒效果更好。SPF值比较高,适合长时间户外运动或海边游泳,防晒效果出众,身体和脸部肌肤都可以涂。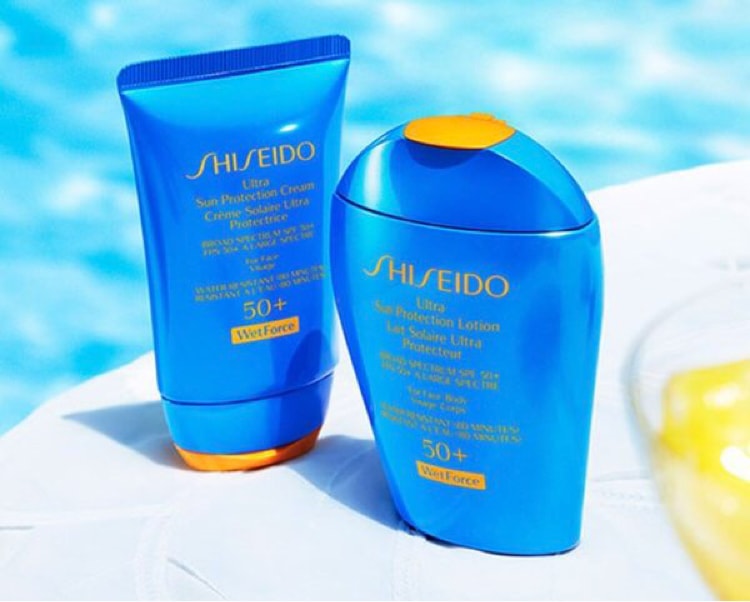 3. Anessa essence UV sunscreen aqua booster SPF50+ PA++++ 安耐晒银瓶防晒霜
安耐晒是资生堂旗下专门做防晒产品的品牌,好几款防晒霜都特别受欢迎。银瓶非常适合日常的防晒,其中添加了小分子玻尿酸、植物萃取等保湿成份,还有传明酸等美白精华,是一款美白保湿型的防晒霜。轻薄好推,质地很像涂改液,使用前要摇晃一下液体。这款银瓶添加了更多保湿成分,一般日常保湿或者室内上班族使用,适用于干性/混干肤质。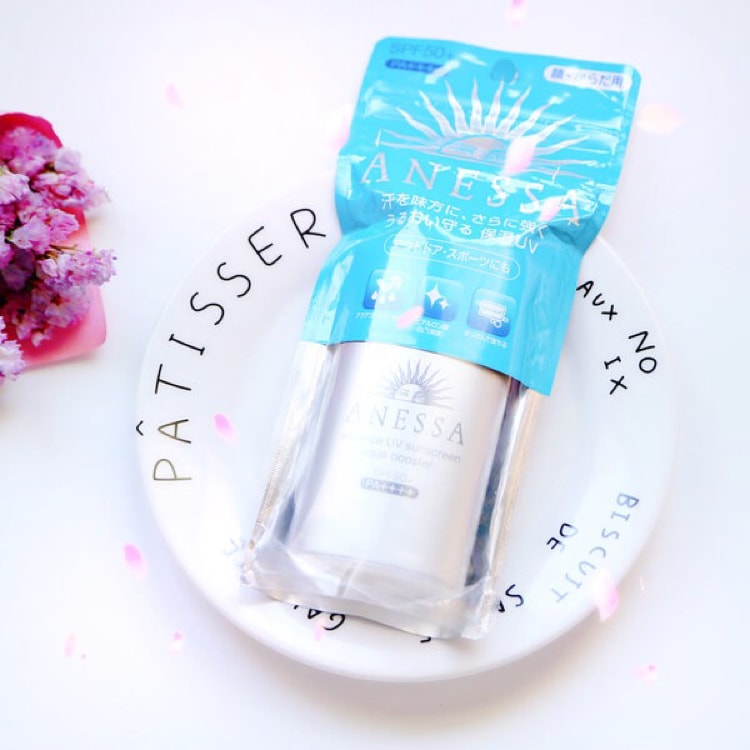 4. Anessa Perfect UV Sunscreen Aqua Booster Mild Type SPF 50+ PA++++ 安耐晒金瓶防晒霜
同品牌的金瓶防晒霜,防水防汗不油腻,适合任何肤质,长时间户外运动甚至是户外暴晒时候用,超强防晒功能!白色乳液质地,延展性好,成膜快,轻薄水润。2018新版的金瓶还添加了一些美肌成分,防晒的同时还有一定的美肤效果。