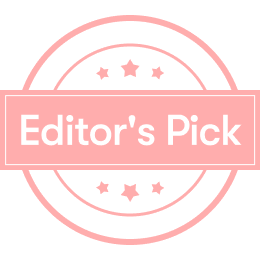 【What will Little Coke eat today】Good buddy, hot and sour powder ⚡️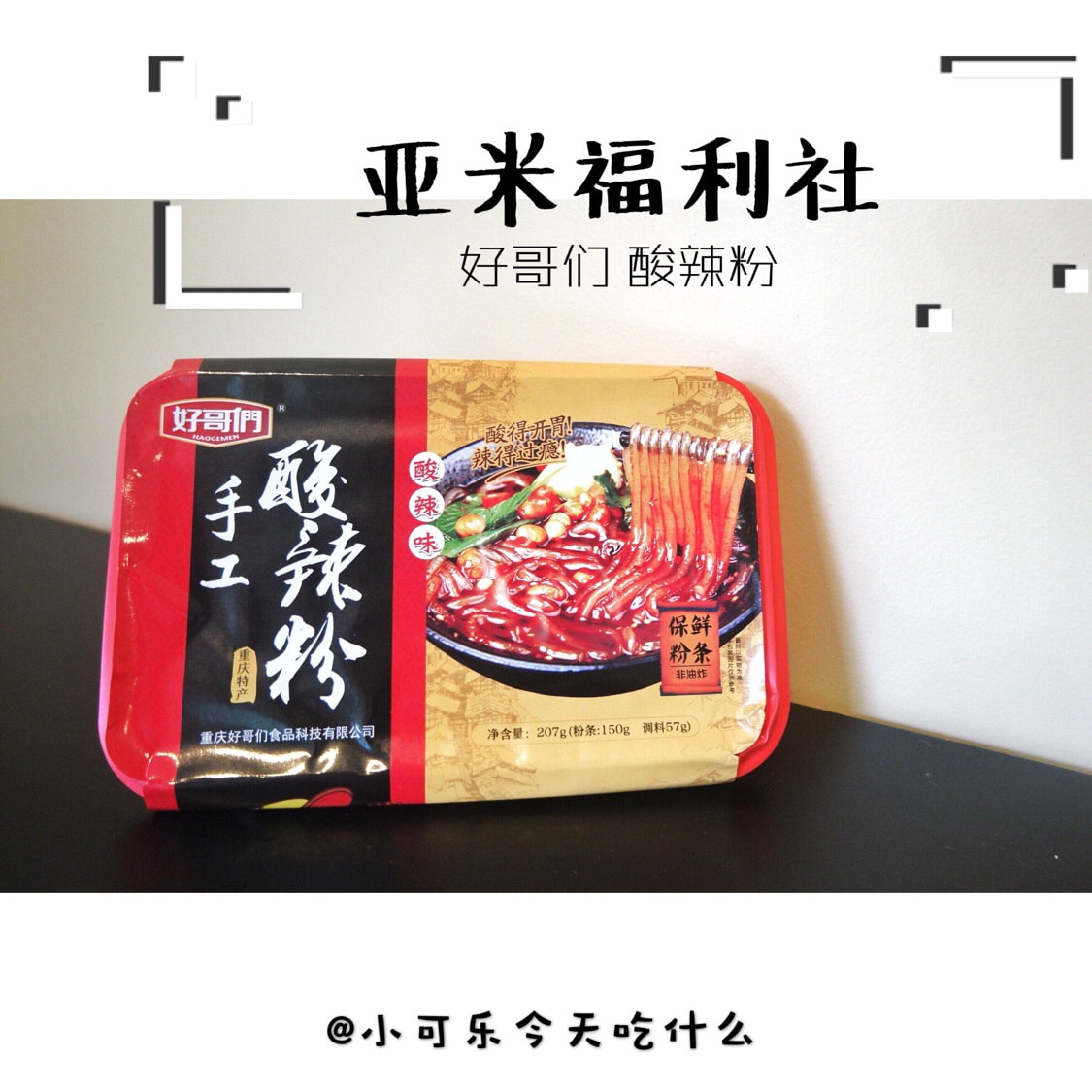 First of all, thanks to 亚米福利社 for the package.
Give me a chance to review these super popular snacks and drinks.
🙏🙏🙏🙏🙏🙏🙏🙏🙏🙏
---
---
This is the one I'm reviewing today.
[Good buddies Sour and hot noodles]⚡
This is not the first time I have eaten this brand of hot and sour noodles.
I've also posted a list of Amway for it before.
But this is my first time trying the boxed version.
It used to be in bags.
---
---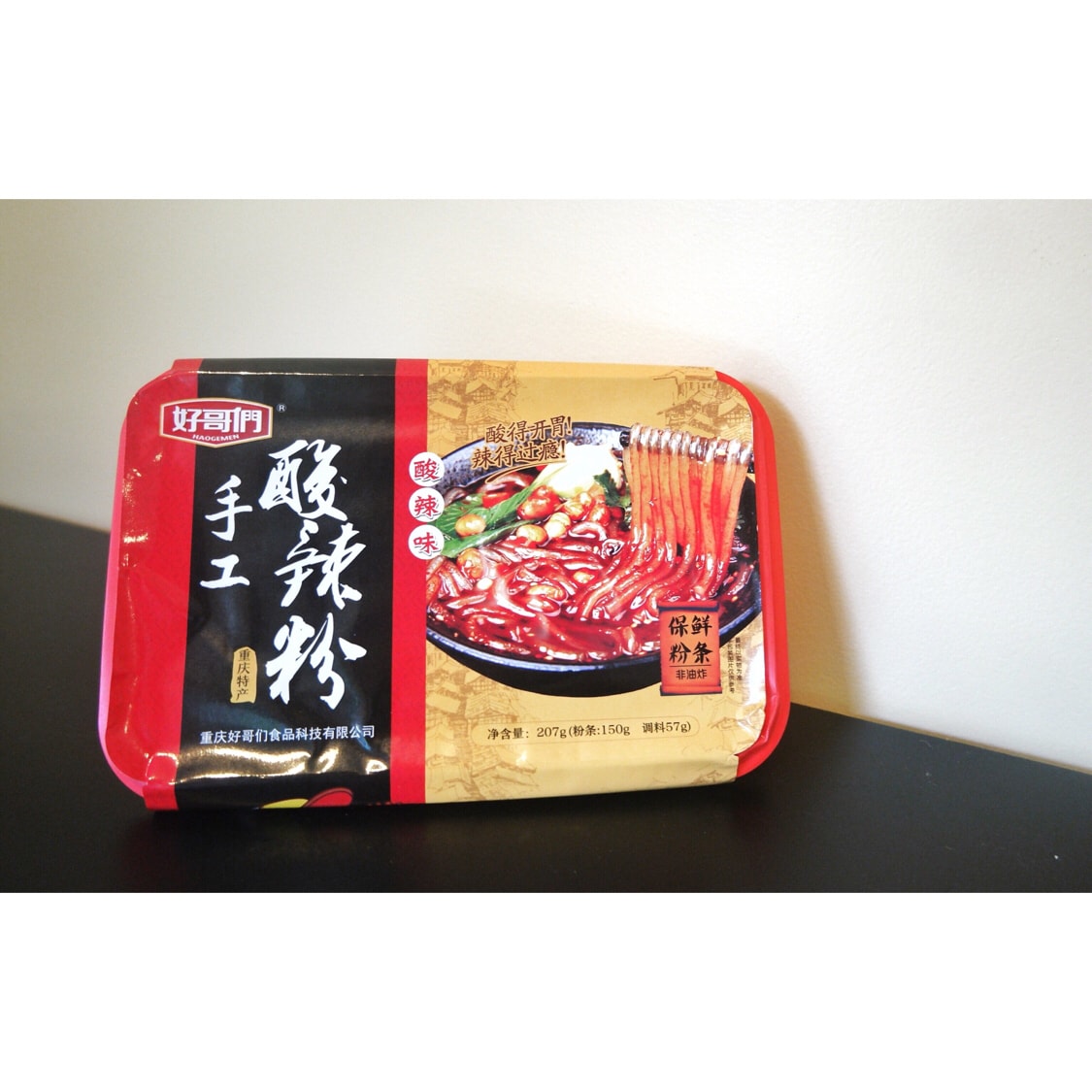 First.
This packaging is very exciting!
The graphics are too tempting.
Look at the packagingIt is very appetizing.
---
---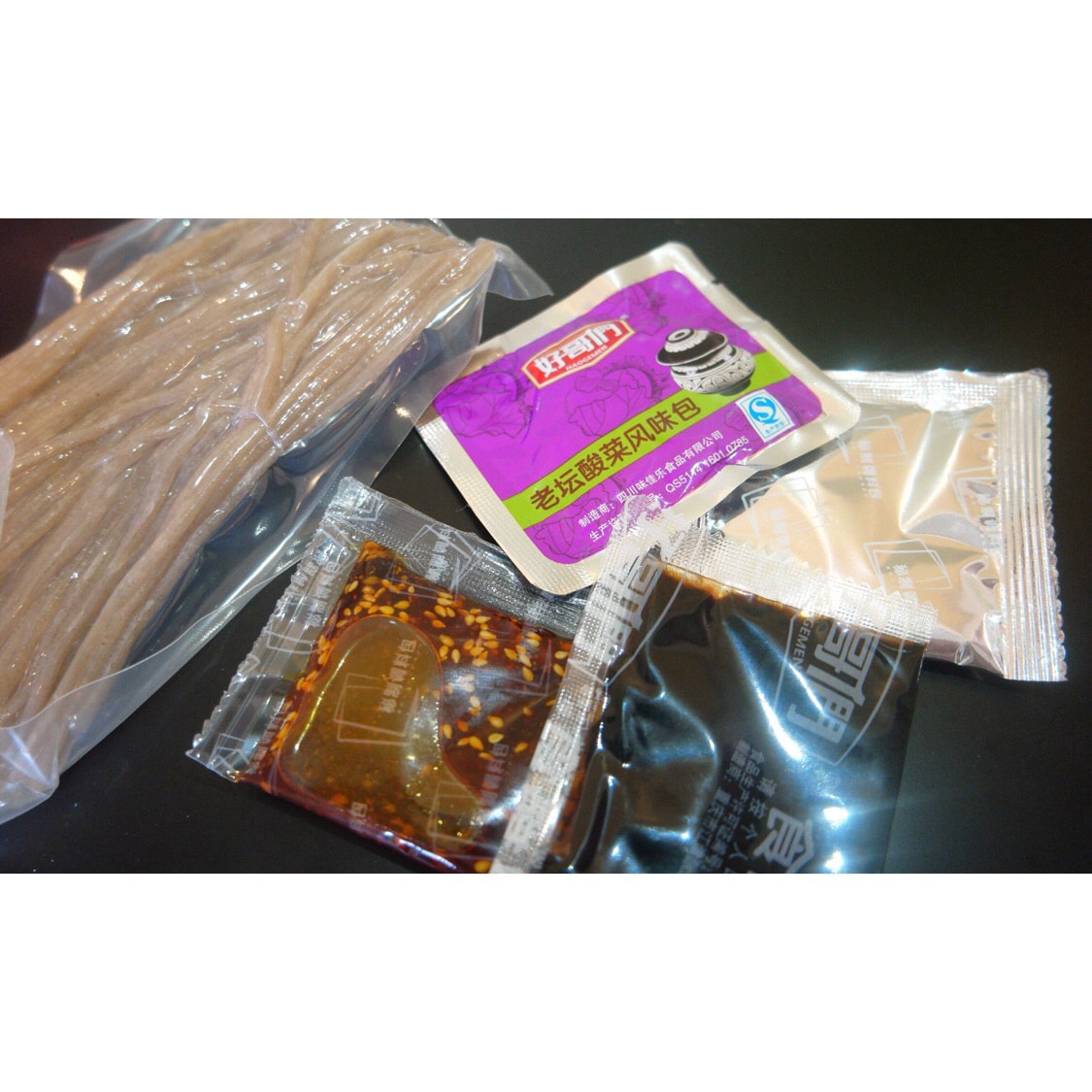 The ingredients inside are also very rich when opened.
There is a vacuum-packed bag of rice noodles.
Chili oil.
Laotan Pickled Cabbage Flavor Pack.
There is also a small bag of side dishes.
Sour hot and sour noodles have everything you need.
---
---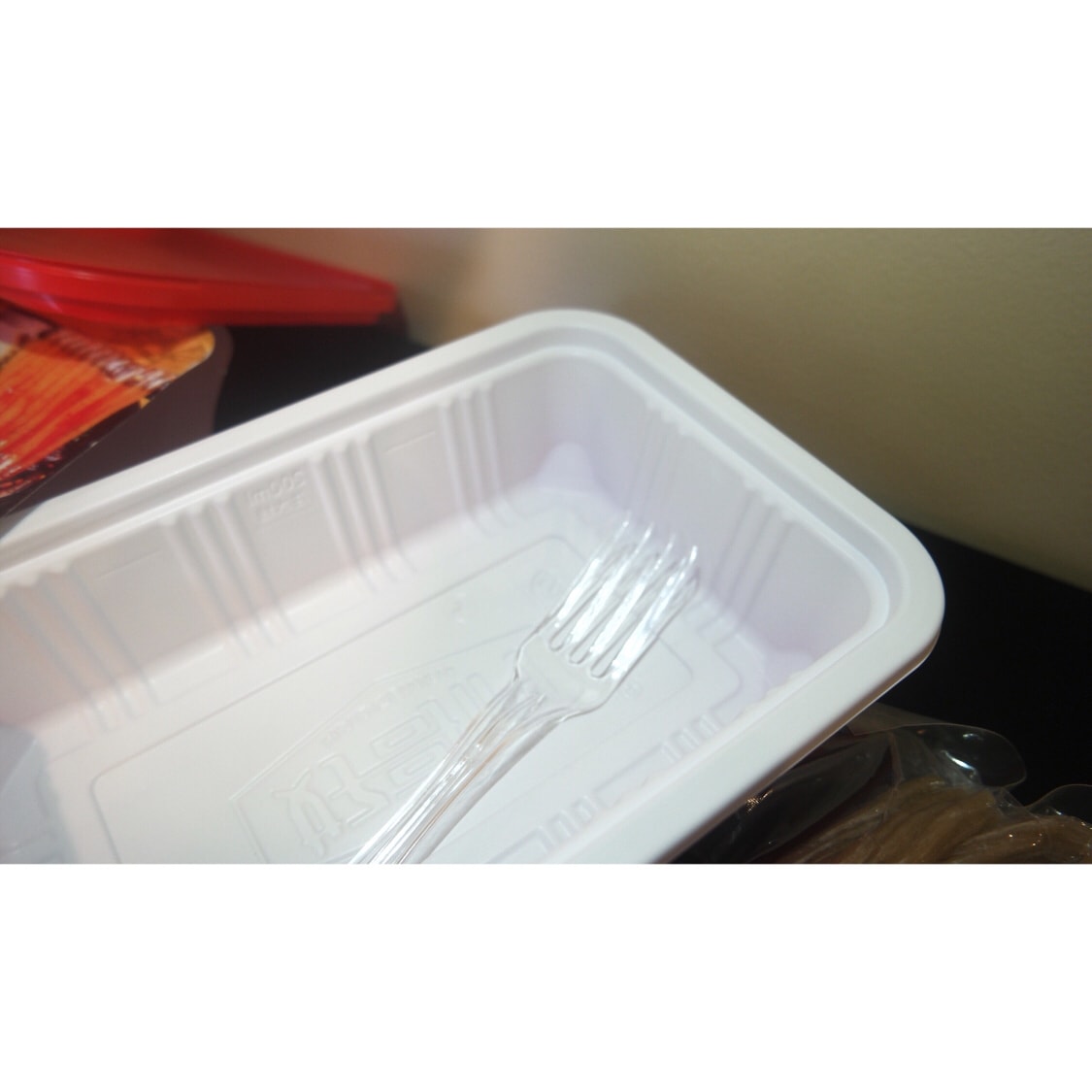 The accompanying cutlery is a plastic fork.
Compared to bags.
The boxed ones are designed to be on the go.
A travel outing is perfect.
---
---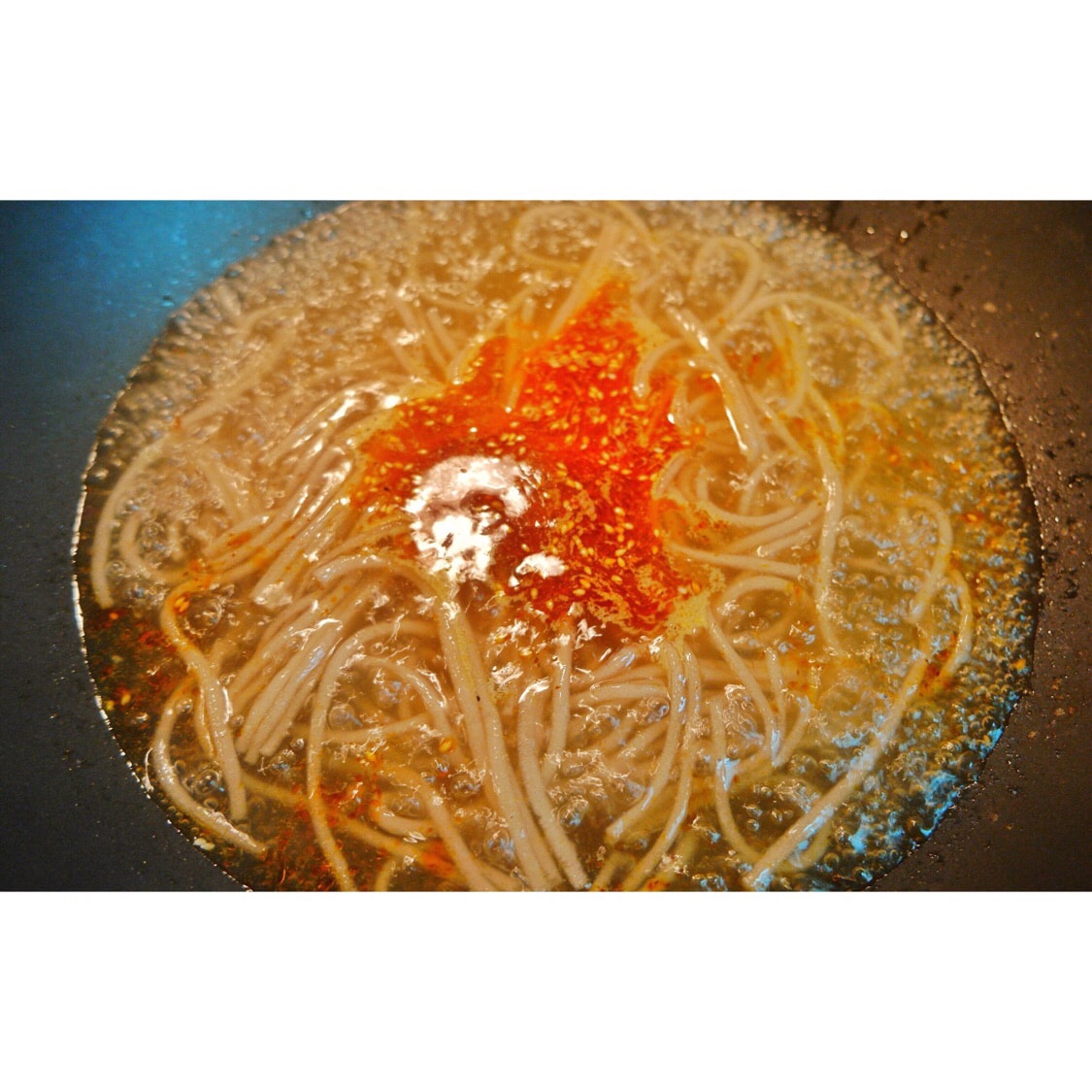 It's also easy to do.
Put an appropriate amount of water into a pot.
Add ingredients after boiling.
Proportion according to your own taste.
Wait for the powder to change color and become soft and ready to eat.
---
---
[TasteTips]❤
Because I have eaten hot and sour noodles from my buddy's house many times.
So there are some flavor suggestions.
The first is not to add too much water.
Adding too much water dilutes the sour and spicy taste.
It's basically tasteless.
This special is easy to cook and tasteless.
Powder must be boiled for a while.
Let him cook.
The taste is very moderate in my opinion.
Because I don't like sour.
Those like my mom would find this one not sour enough.
You can also mix and match.
In general.
Easy and fast.
is a great recommendation.
---
---
Shared today. ✨
I hope you like it.

Show Original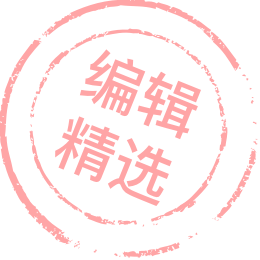 【小可乐今天吃什么】好哥们 酸辣粉⚡️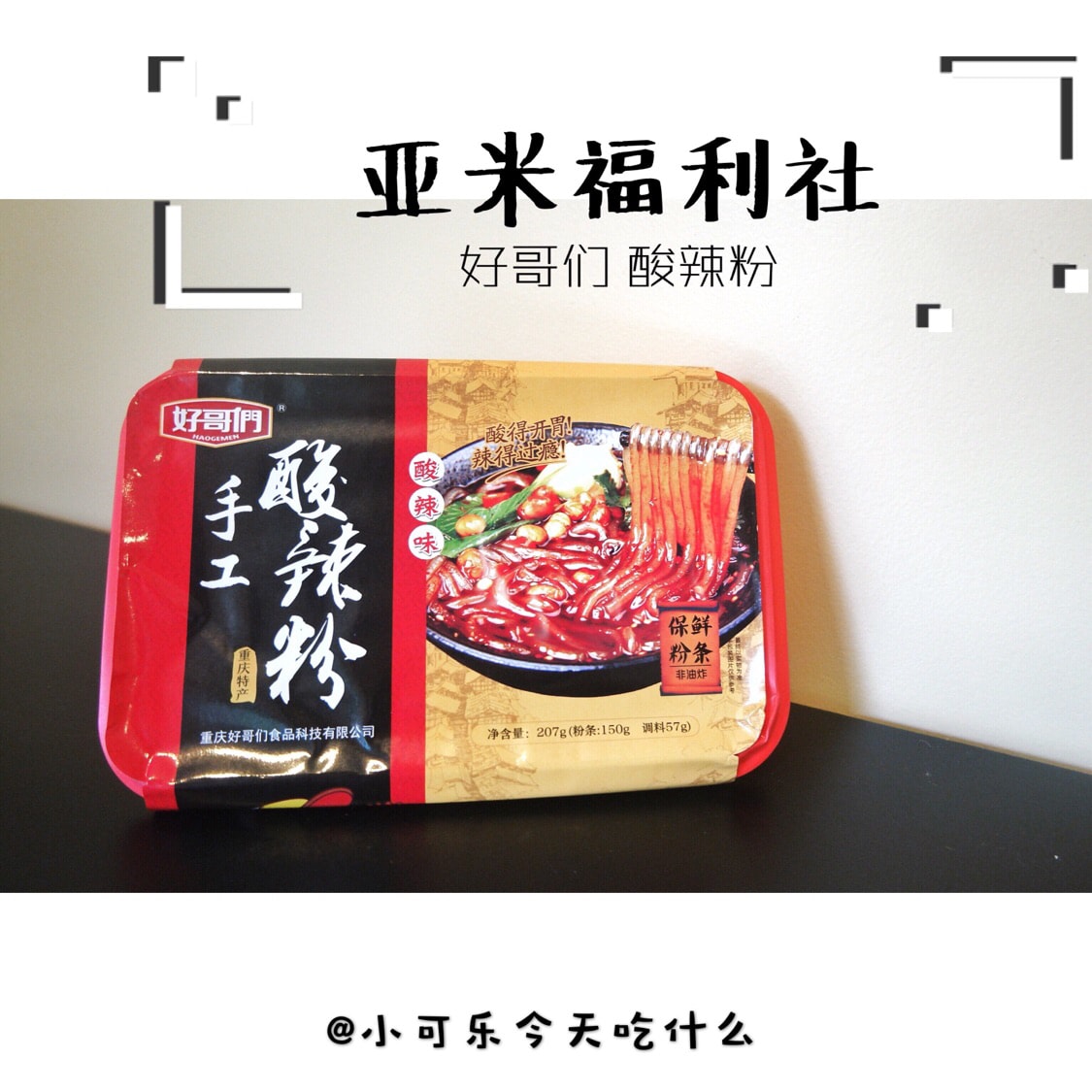 首先感谢亚米福利社的礼包。
让我有机会测评这些超人气的零食及饮品。
🙏🙏🙏🙏🙏🙏🙏🙏🙏🙏🙏
---
---
今天测评的是这款。
【好哥们 酸辣粉】⚡
这个牌子的酸辣粉我已经不是第一次吃啦。
以前我还发过晒单安利过它。
不过我是第一次尝试盒装版的。
以前都是袋装。
---
---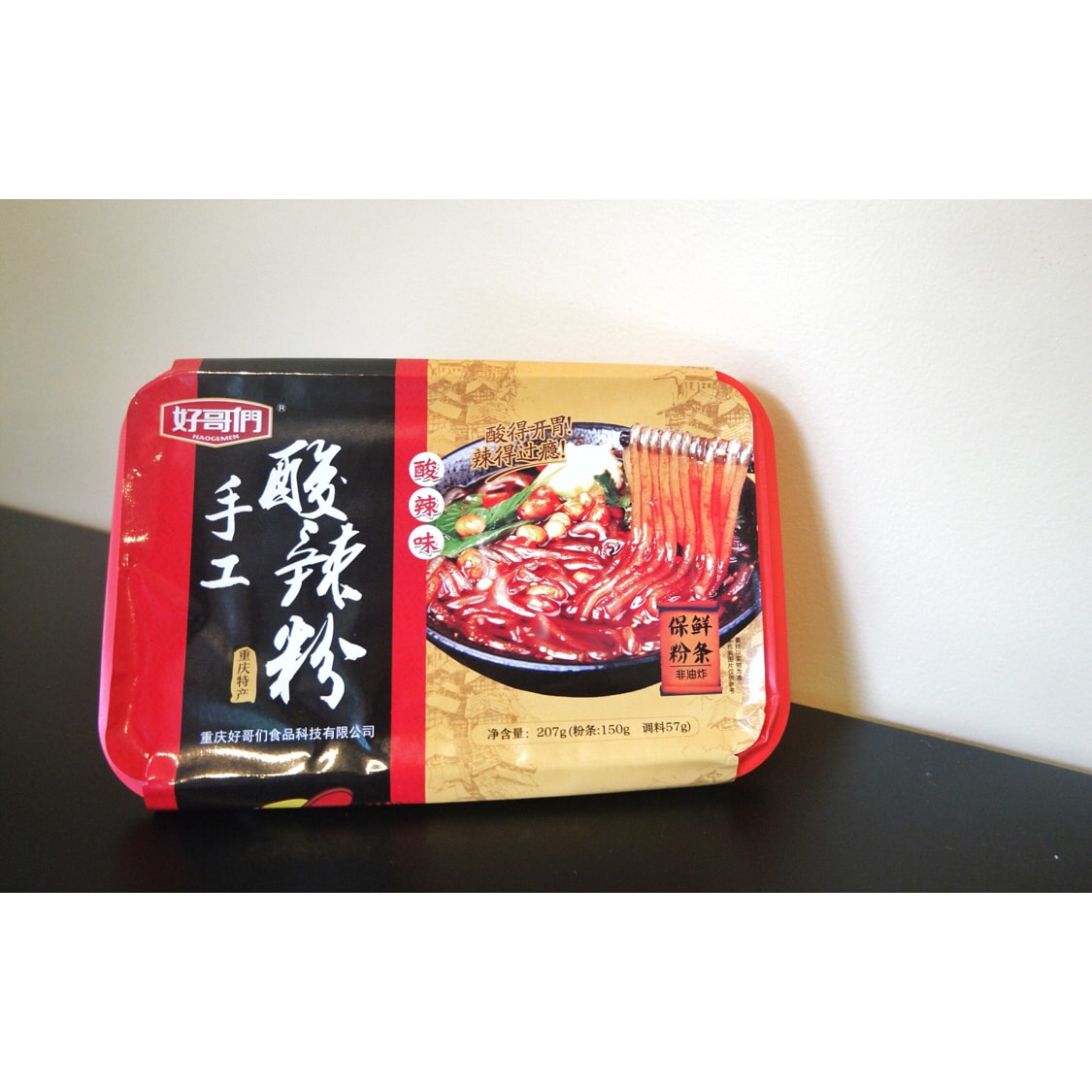 首先。
这个包装就很刺激味蕾啦!
图品也太诱人了。
看包装就让人很有食欲。
---
---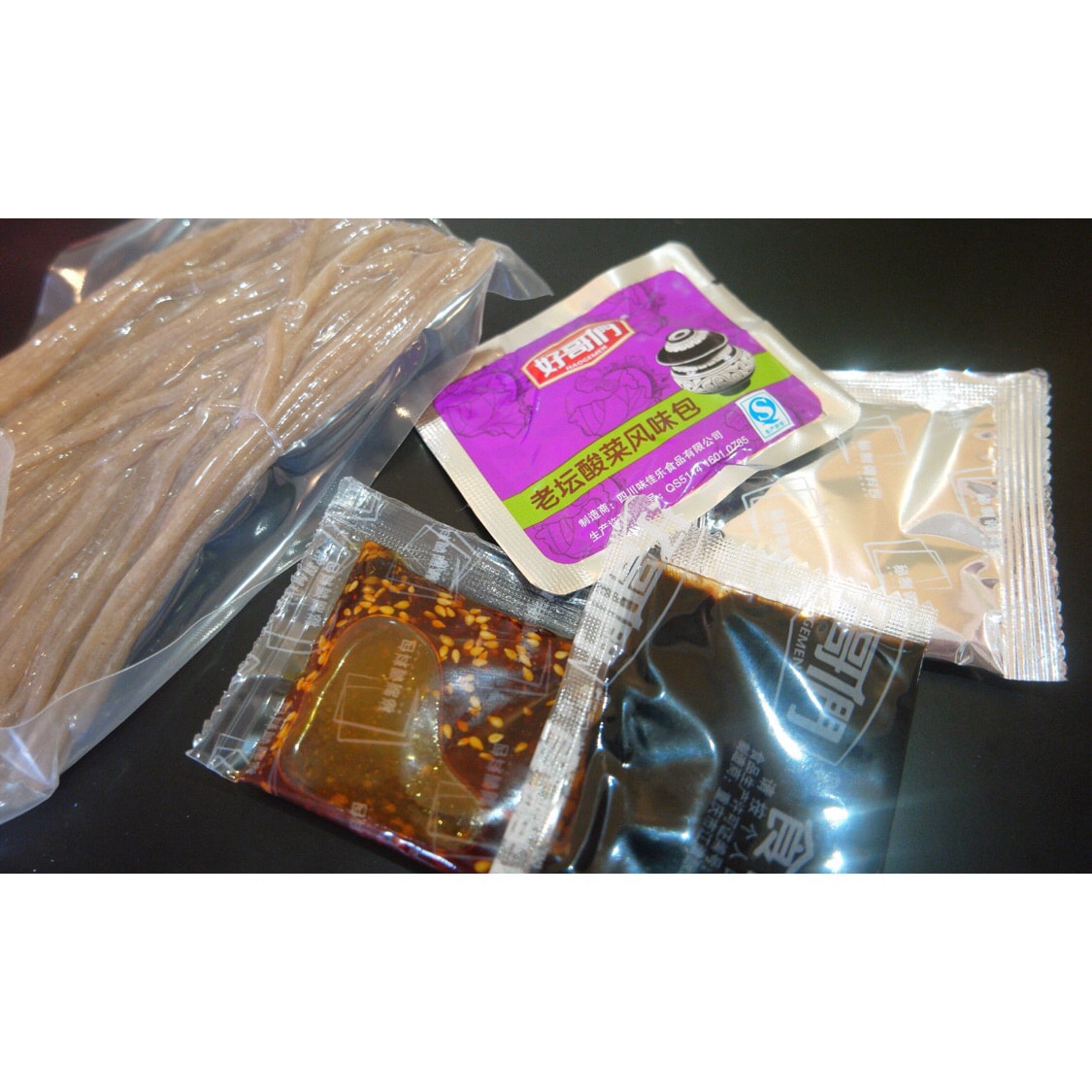 打开来里面的配料也是很丰富了。
有一袋真空包装的米粉。
辣椒油。
老坛酸菜风味包。
还有一袋小配菜。
酸辣粉该具备的都齐全啦。
---
---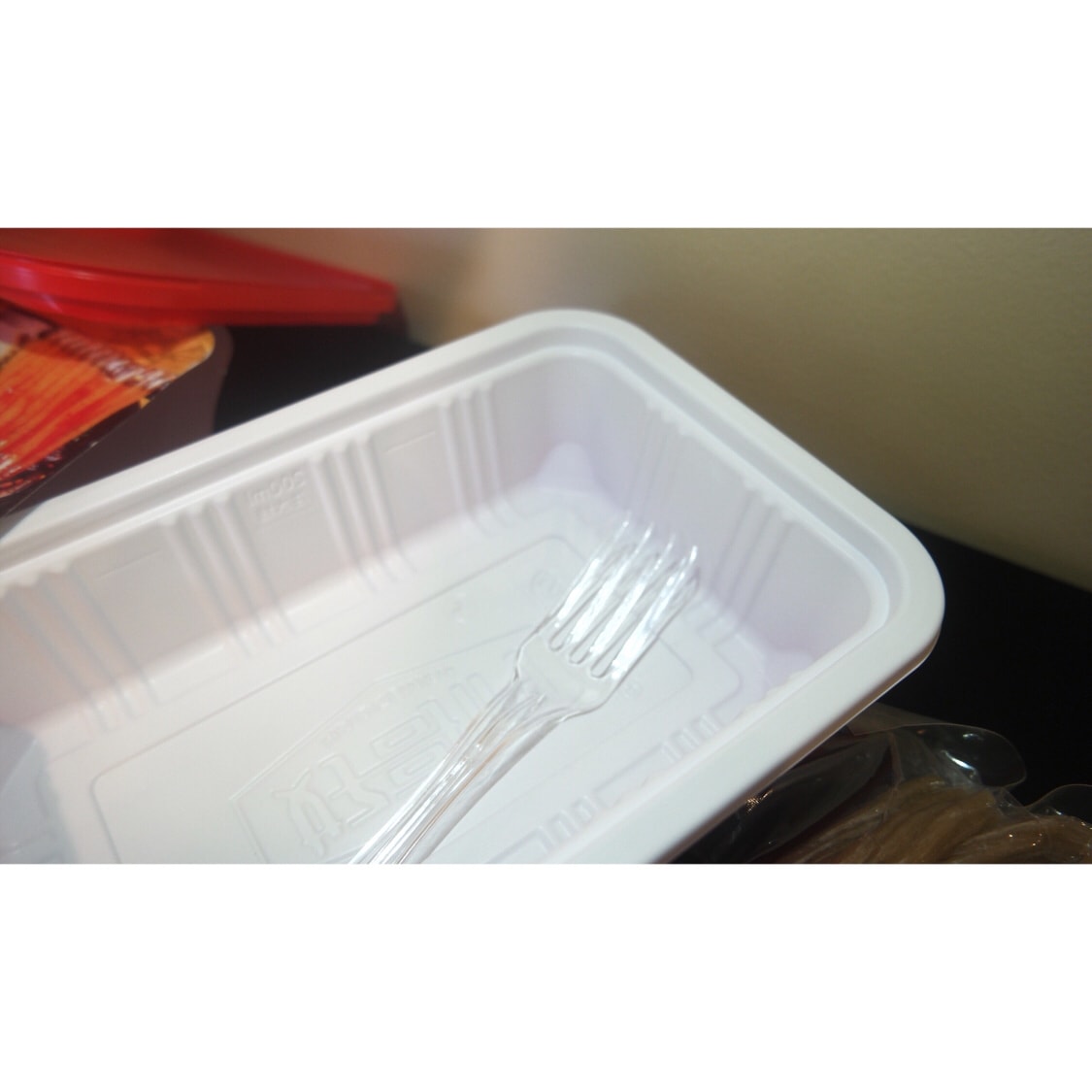 配套的餐具是一个塑料的叉子。
比起袋装。
盒装的是专门为出门在外设计的。
旅行郊游简直再合适不过啦。
---
---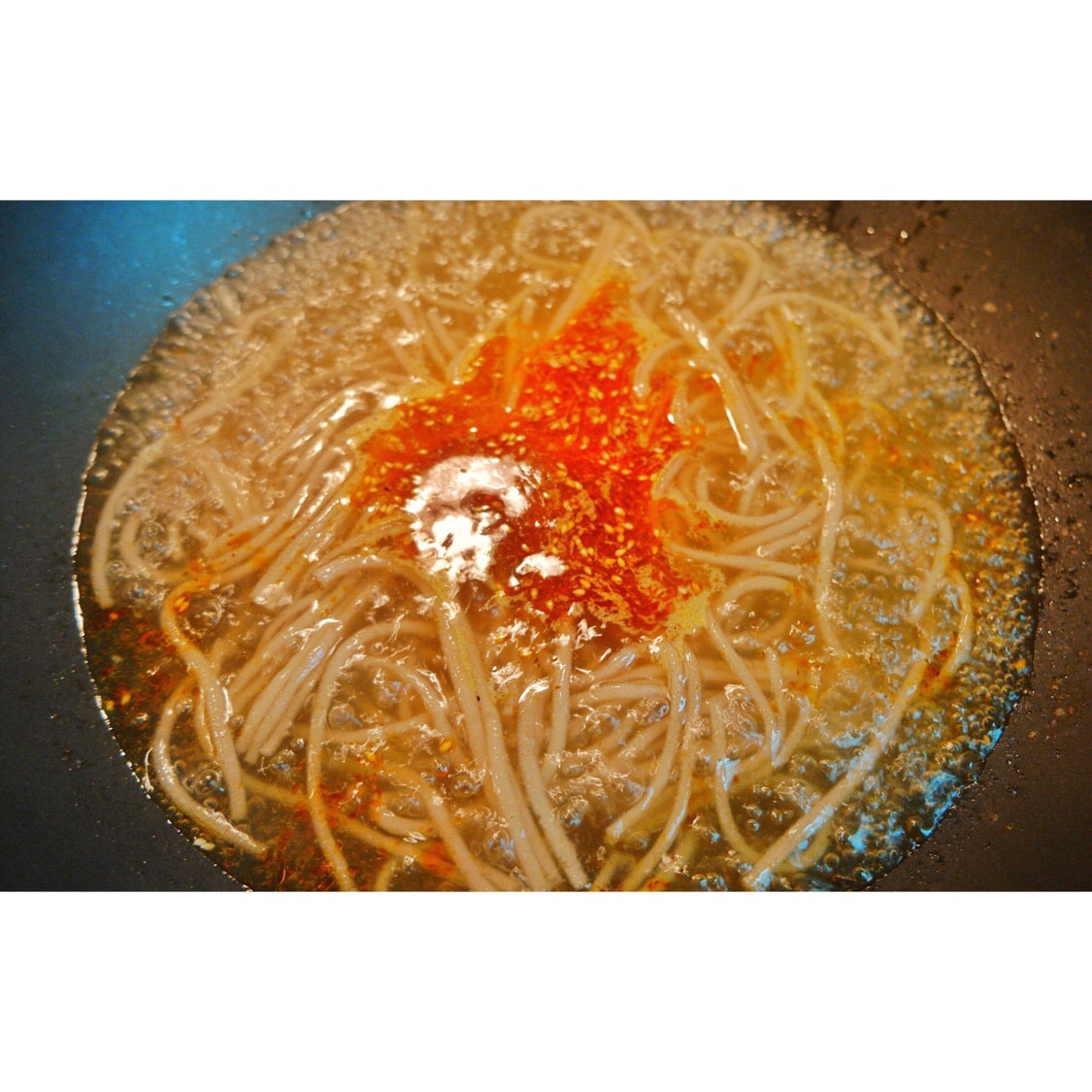 做法也很简单。
入锅适当的水。
沸腾后加材料。
根据自己的口味搭配比例。
等待粉变色变得糯软就可以吃啦。
---
---
【口味Tips】❤
因为吃好哥们家的酸辣粉已经好多次啦。
所以有一些口味上的建议。
第一就是不要加过多的水。
水加多了稀释了酸味和辣味。
基本就没什么味道了。
这款特备容易煮出来没什么味道。
粉一定要多煮一会。
让他熟透。
口味我觉得是很适中的。
因为我自己不喜欢酸的。
像我妈妈会觉得这款不够酸。
大家也可以自行搭配。
总的来说。
既简单又快速。
是个很不错的推荐。
---
---
今日分享完毕。✨
希望大家喜欢。