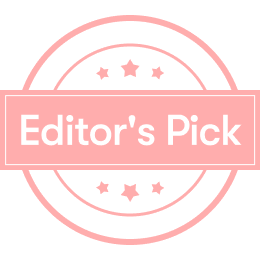 Different four-color steamed eggs ~ Momo produced
Today I want to share a steamed egg that looks very stylish, super simple, and feels like it took a lot of time to make🥚. I eat too much steamed eggs in general. Today, let's try a different flavor and try the four-color steamed eggs that have been popular for a summer on Douyin. The upper layer is a little tough, the lower layer is soft and tender, and there are ham, preserved eggs, and crab sticks in the middle, and the taste is rich. It can be eaten with a dipping sauce or on its own. For children, you can go for preserved eggs and crab sticks, just use ham and add some corn or green beans, and take the light route.
Materials:
Eggs5eggs
preserved egg1pc
Ham2Blockbuster
Crabs2articles p>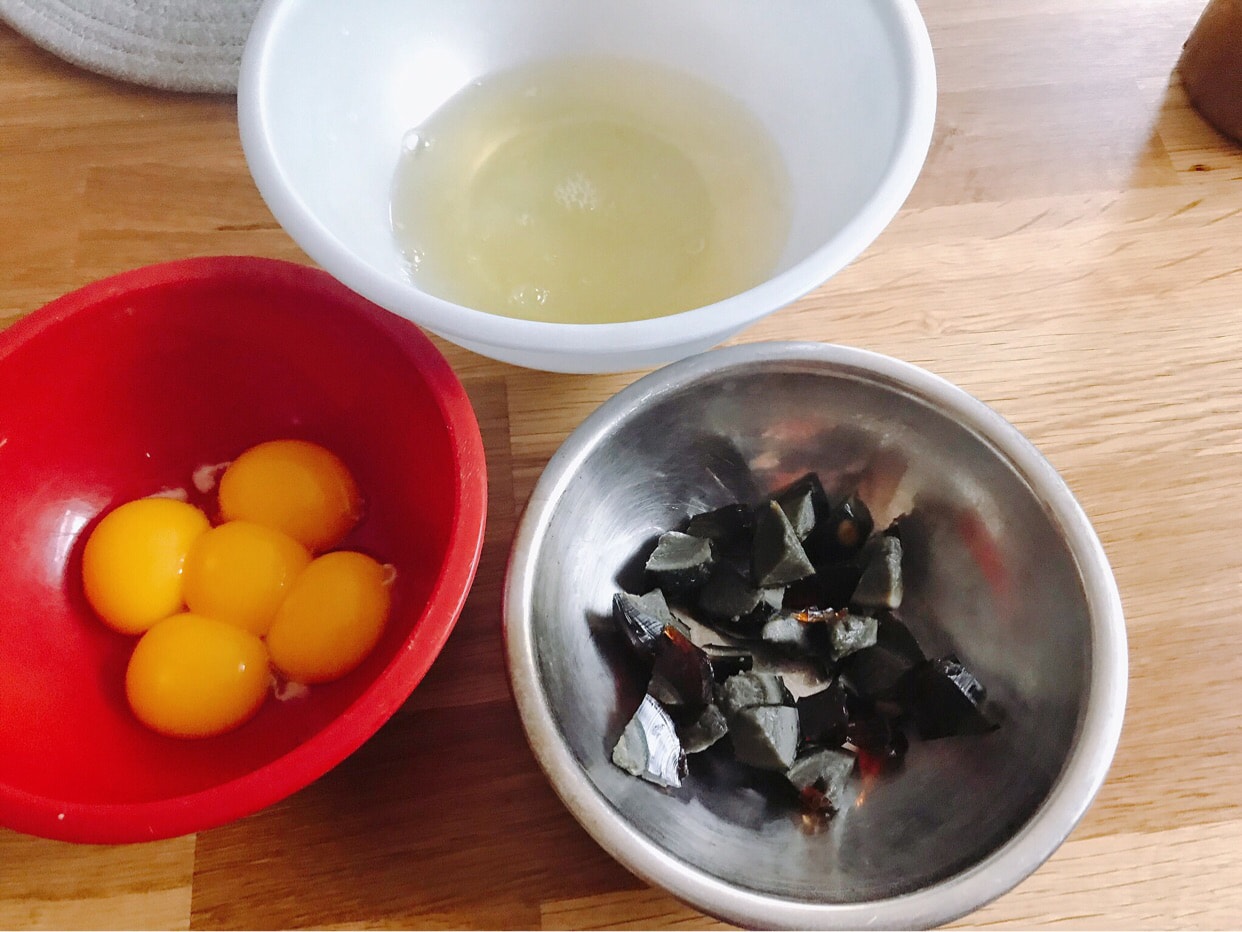 How to:
-Separate egg yolks and whites into two bowls.
-preserved eggs and ham cut into small pieces for later use.
-Prepare a container that can be placed on a steamer. I use a glass insulated box, and touch the bottom and sides with oil.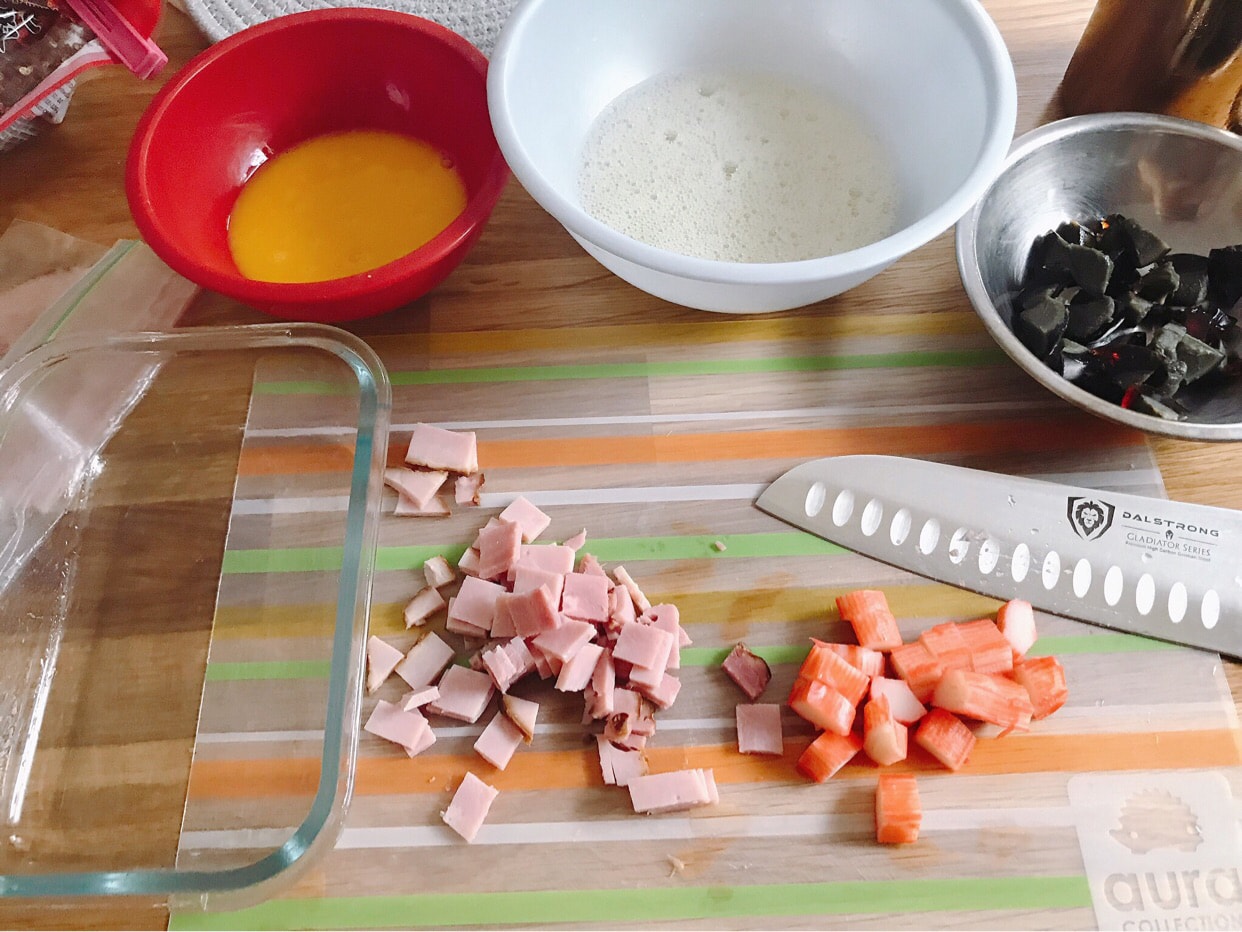 -Put the ham, crab sticks, and preserved eggs into the bottom, pour in the egg whites, cover with plastic wrap, Poke a few holes with a toothpick. Place in a steamer that has been rolled to the air and steam for 15minutes.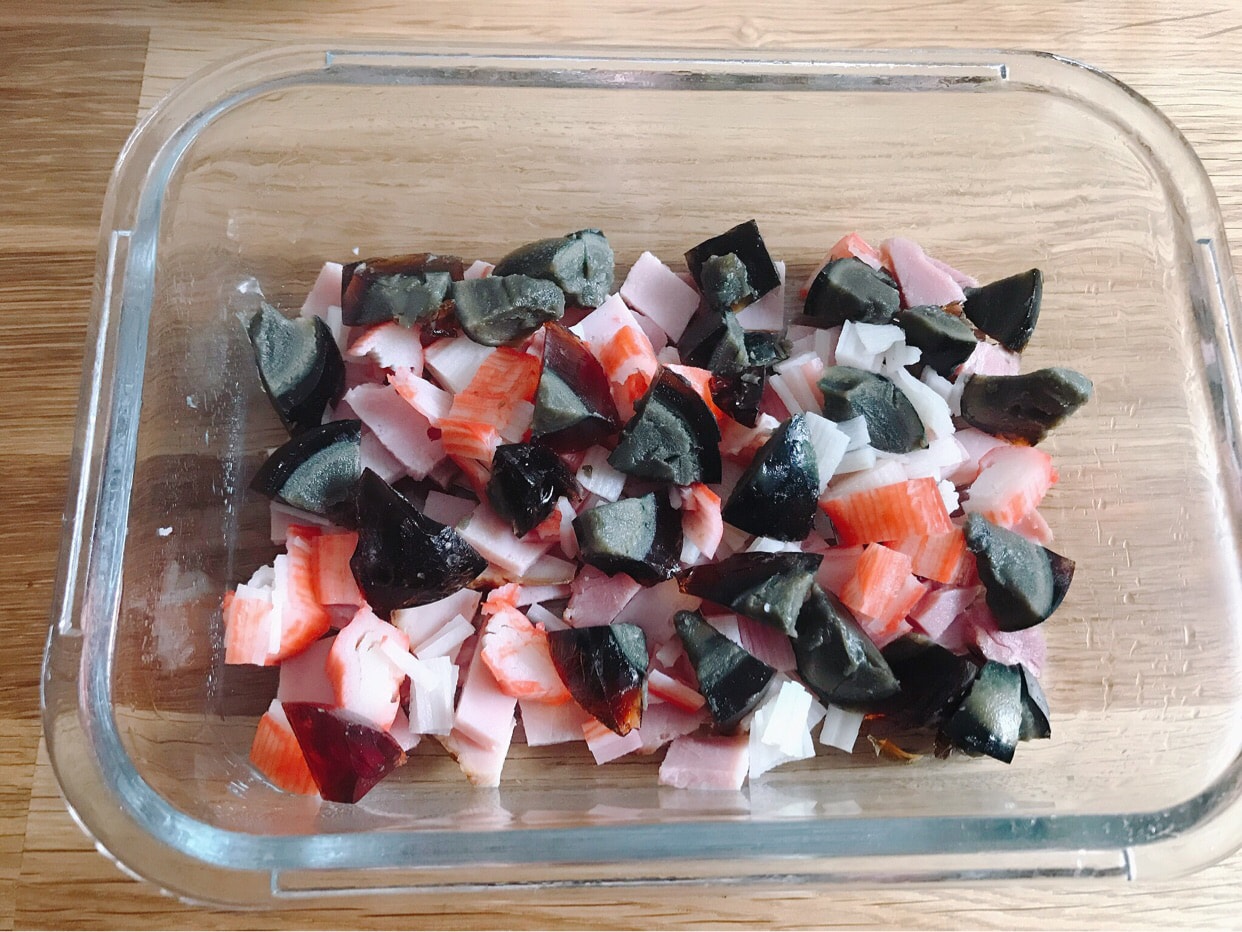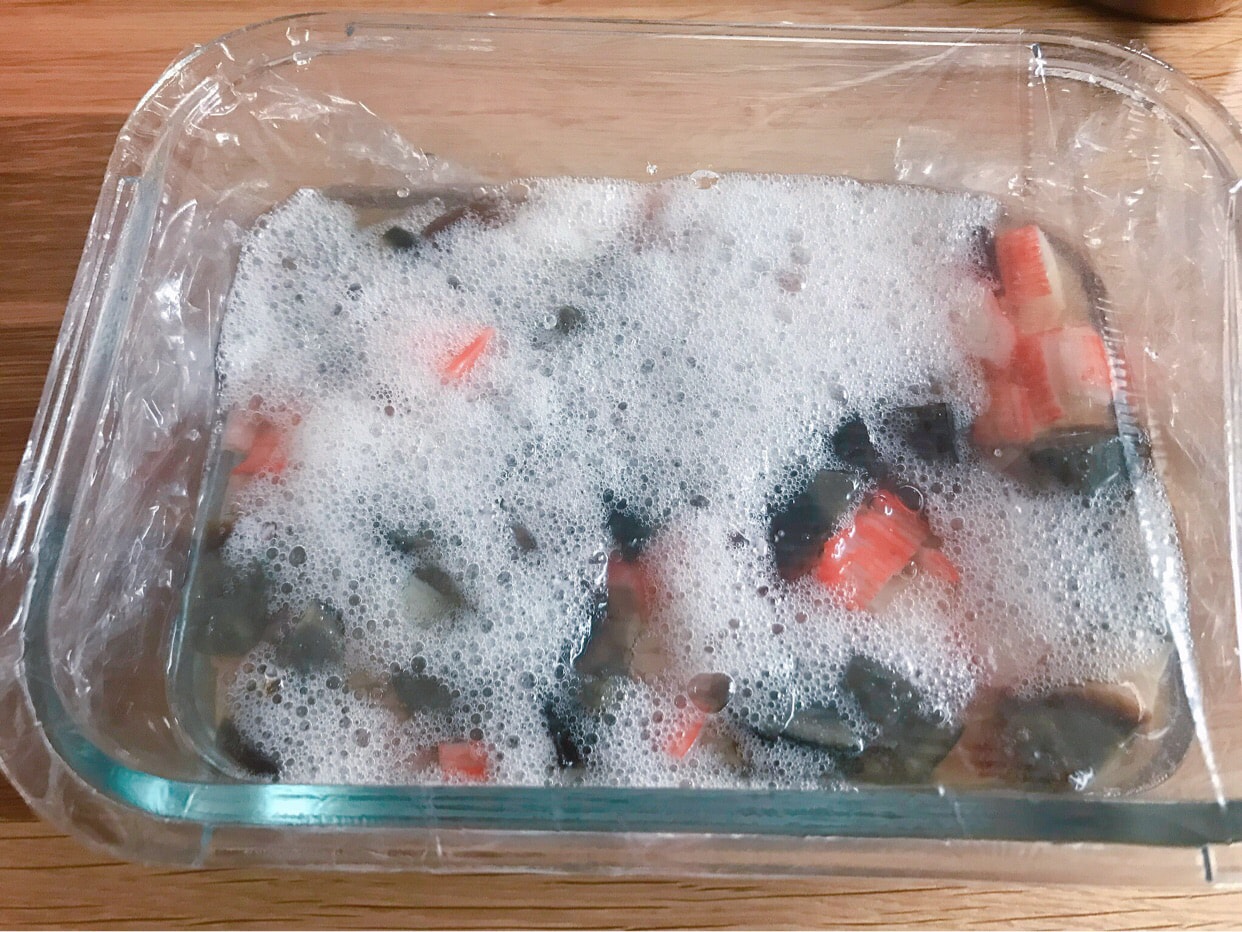 -Pour in the beaten egg yolk after the egg whites solidify, cover with plastic wrap and continue to steam 10min.
-Take it out and cut it into pieces to eat.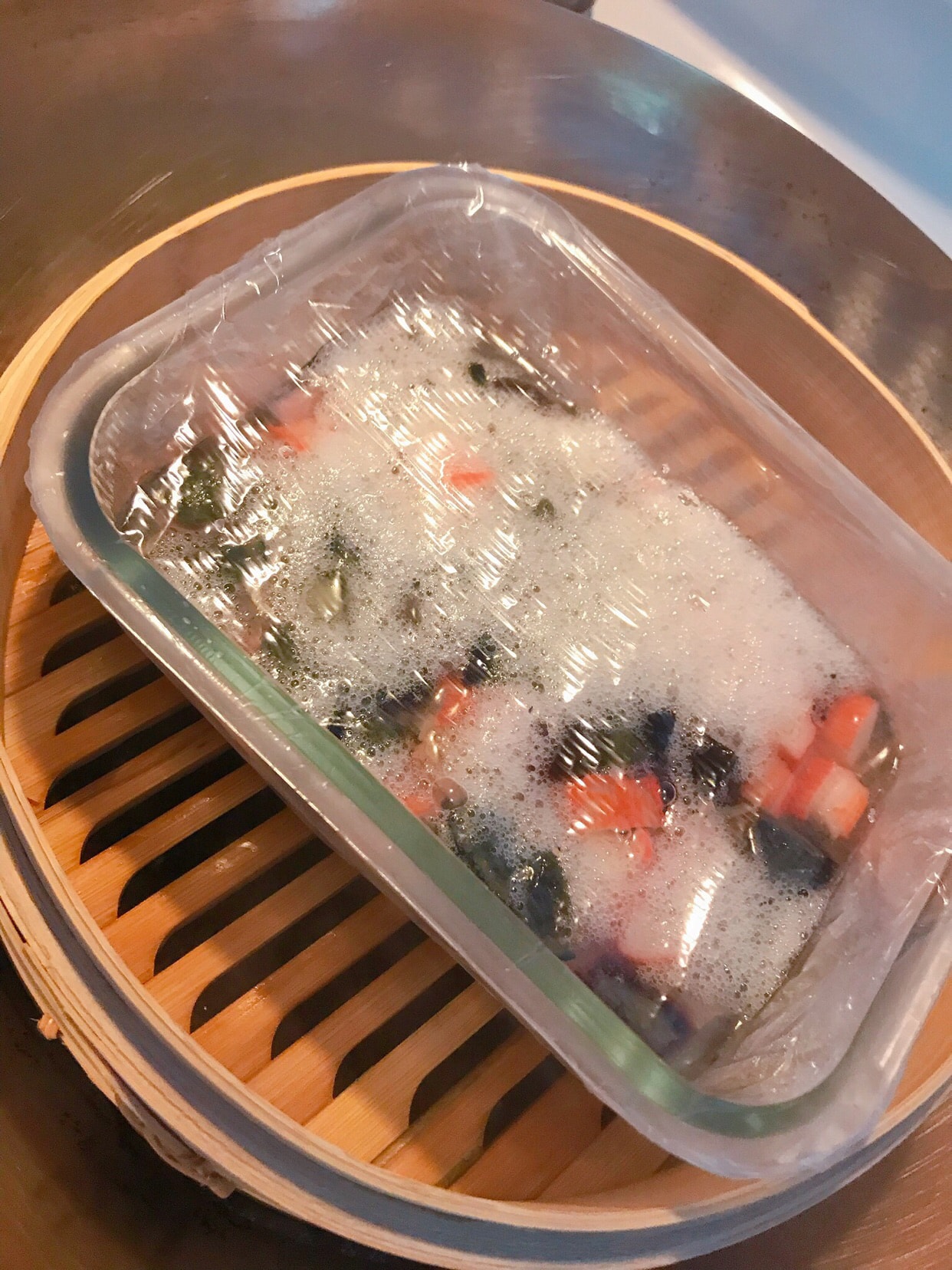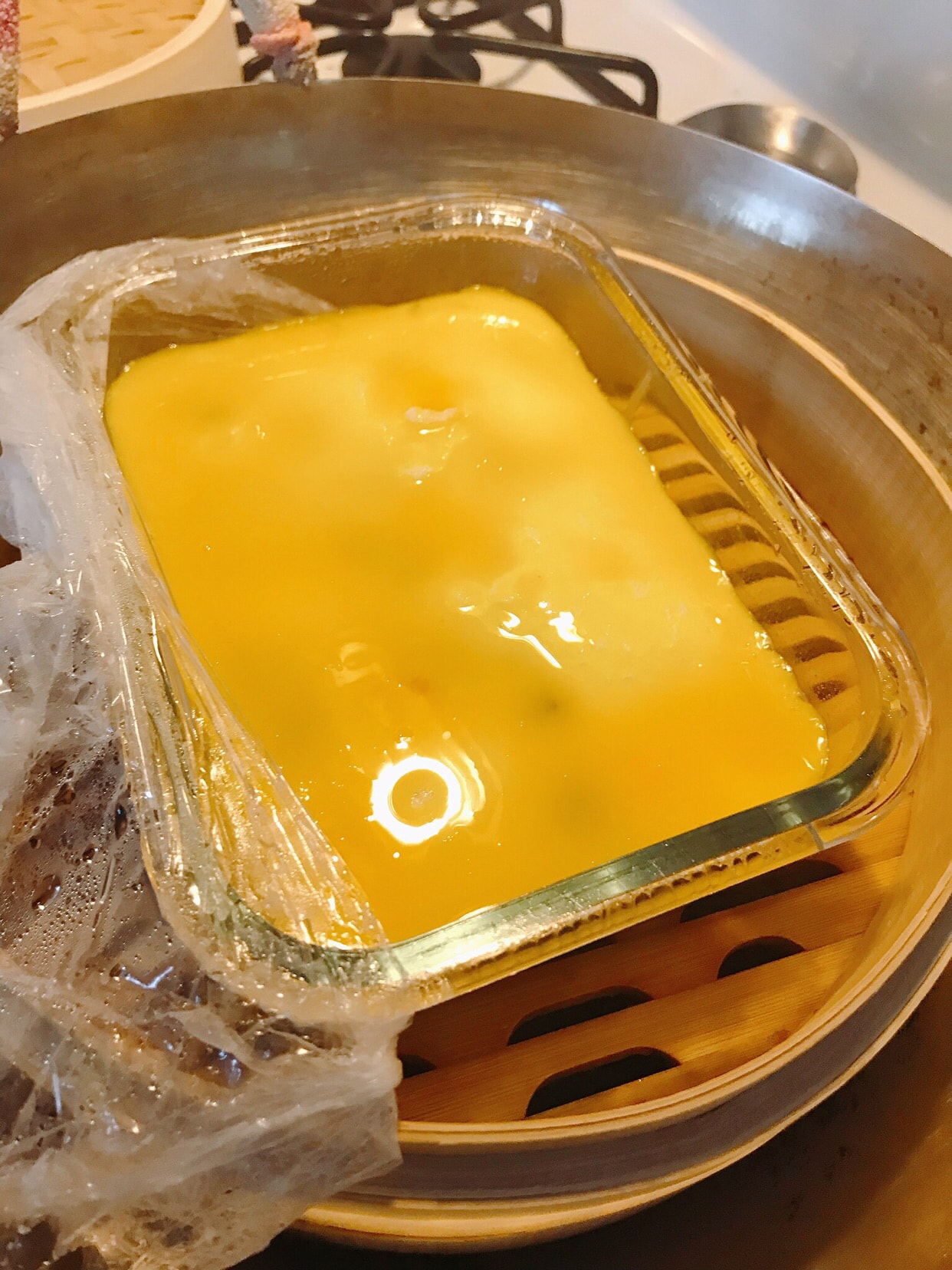 Skip~
1. The dipping sauce can be prepared with soy sauce, vinegar, pepper, garlic, and sesame oil.
2. Do not beat the egg whites, otherwise the bubbles will steam out and it will not be smooth and flat.
3. There is no seasoning because the ham and crab sticks have a salty taste, and they are salty and tasteless Not enough for dipping sauce.
4. Put it in a long or square container, it will be thicker and more beautiful when steamed.
5. The eggs that have just been steamed are more difficult to come out of the membrane, so you can wait for a little bit of cooling before pouring them out.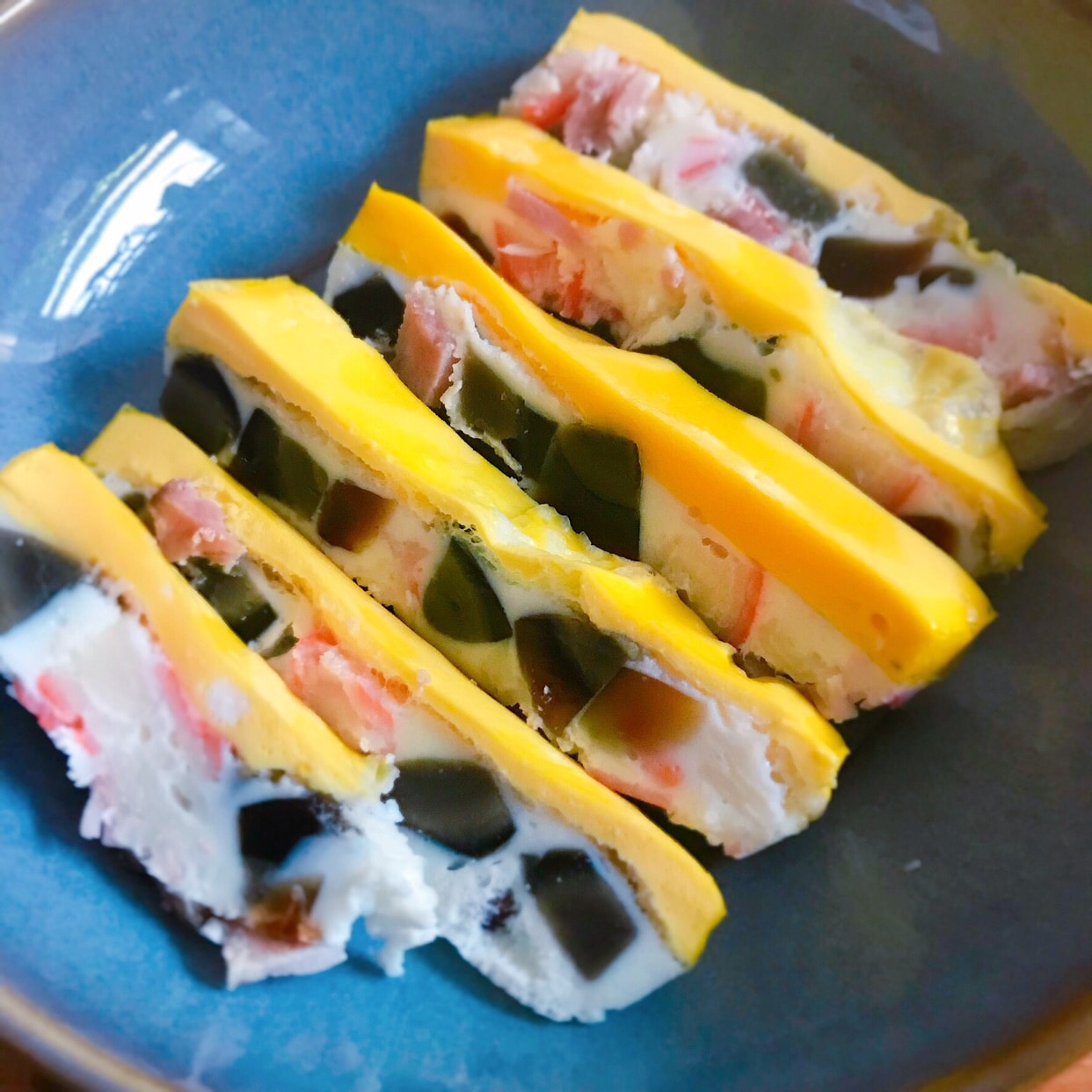 Anyone who can start a fire without burning down the kitchen should be able to. The ingredients can be changed according to your liking. Anyway, as long as the color looks good, you can try it. If you don't like preserved eggs, you can omit it completely. I hope to make everyone's menu more colorful, remember to like it if you like it👍Oh!

Show Original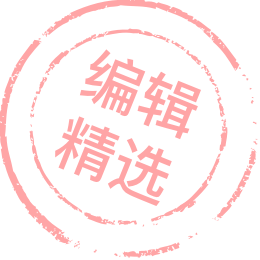 不一樣的四色蒸蛋~莫莫出品
今天想要分享一道看上去很有格,做法超簡單,感覺花了很多時間才能做出來的蒸蛋🥚。一般的蒸蛋吃多了,今天我們換個口味試試看之前抖音上紅了一個夏天的四色蒸蛋。上層有點韌性,下層是彈彈嫩嫩的,中間還夾了火腿,皮蛋,跟蟹柳,口感豐富。做好之後可以蘸醬吃,也可以單單吃。給小朋友吃的可以去了皮蛋跟蟹柳,只用火腿加點玉米或青豆,走清淡路線。
材料:
雞蛋5顆
皮蛋1顆
火腿2大片
蟹柳2條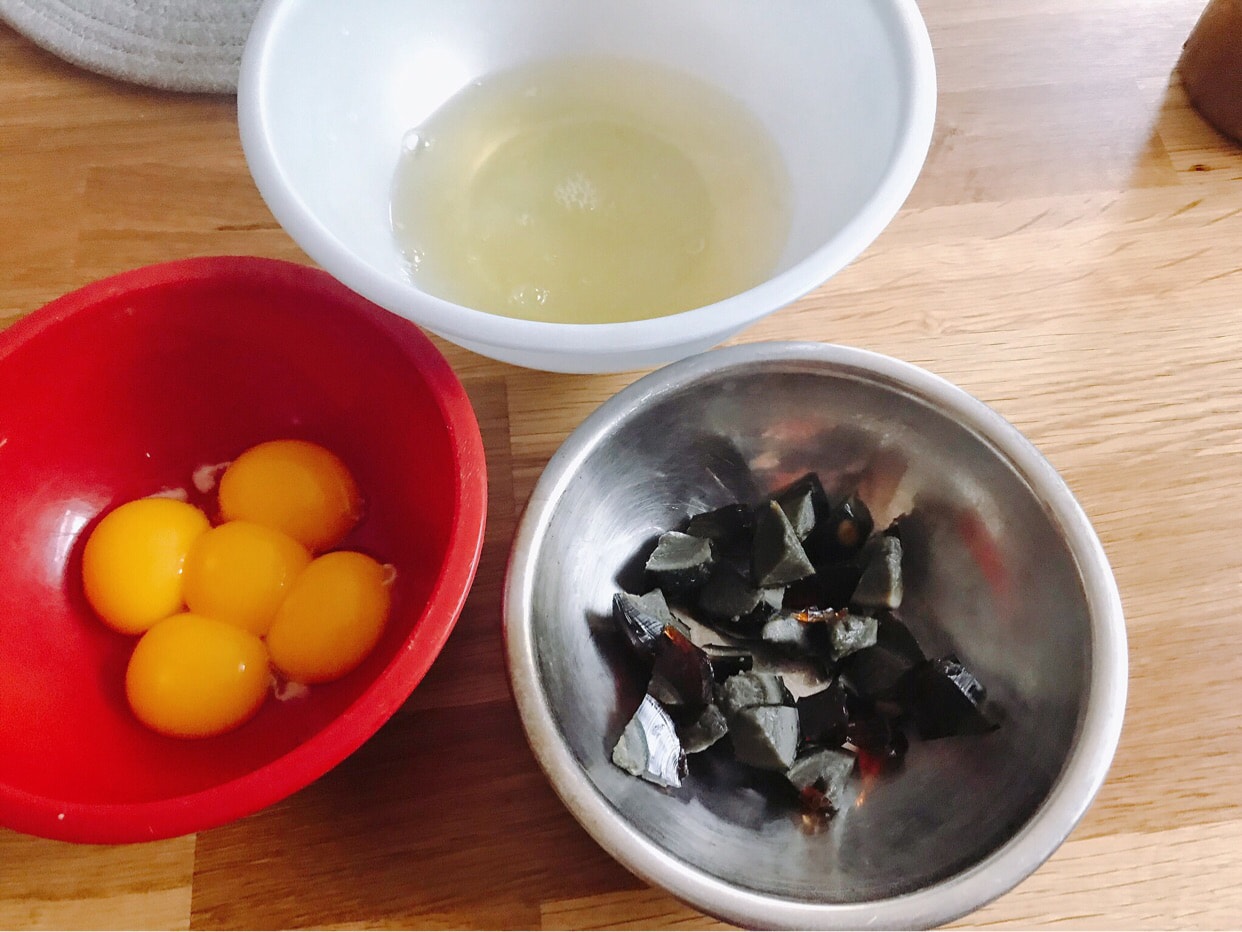 做法:
-將蛋黃跟蛋清分開裝在兩個碗裡。
-皮蛋,火腿切小塊備用。
-準備一個可以上蒸籠的容器,我用玻璃保溫盒,底部跟旁邊摸上油。
-將火腿,蟹柳,皮蛋擺入底部,倒入蛋清,蓋上保鮮膜,再用牙籤戳幾個洞。放入已經滾到上氣的蒸籠裏蒸15分鐘。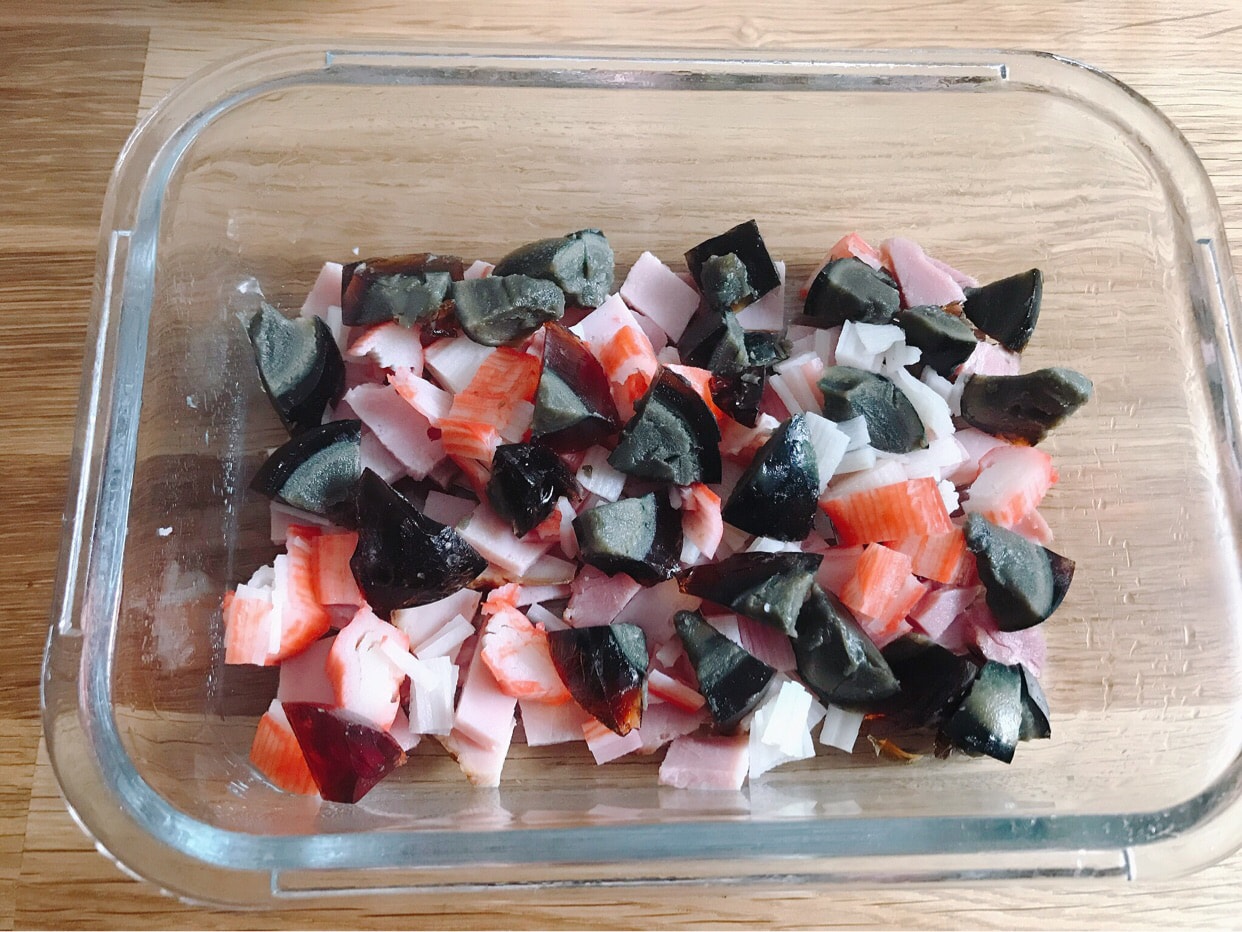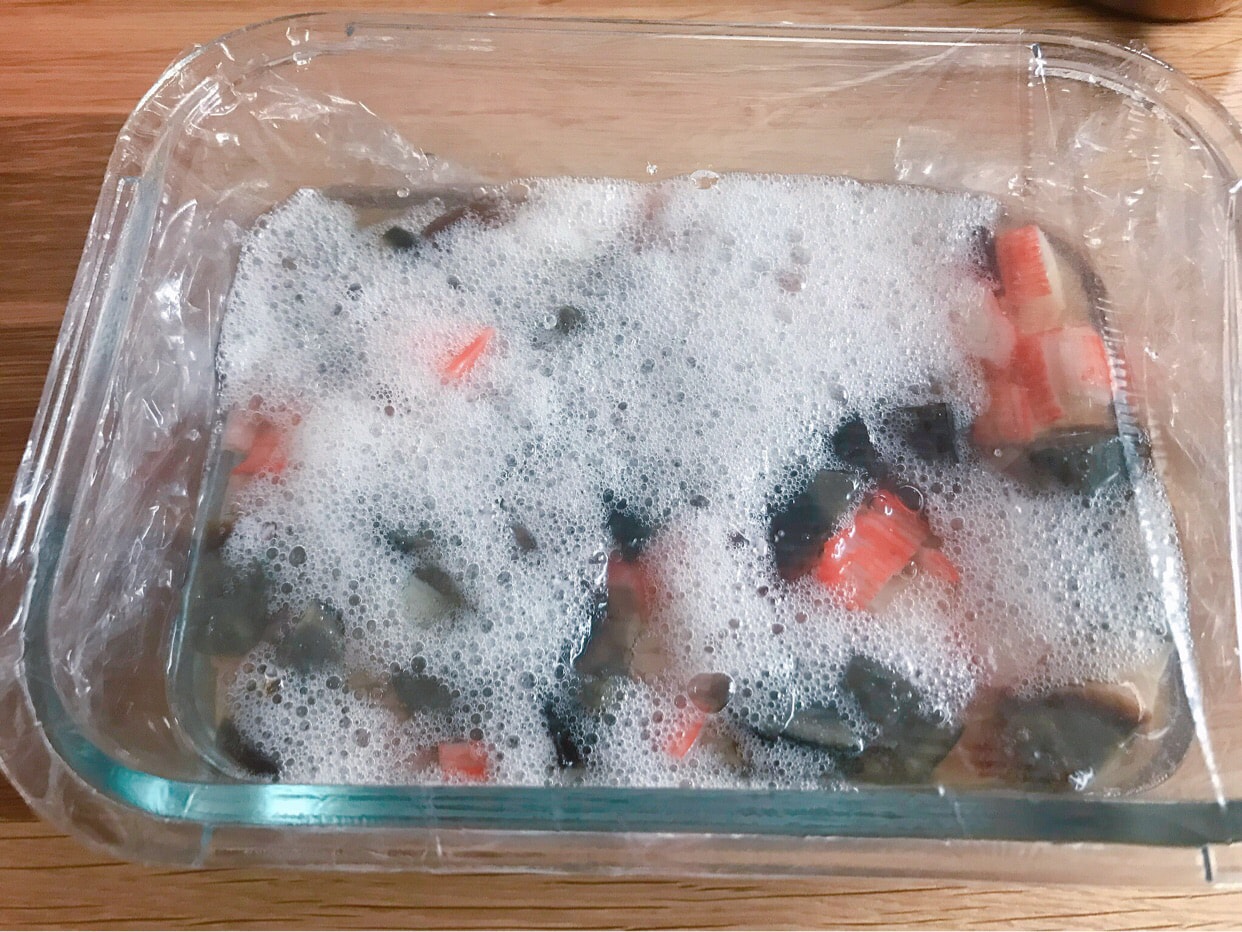 -蛋白凝固後倒入攪碎的蛋黃液,蓋回保鮮膜繼續蒸10分鐘。
-取出後切塊就可以蘸料吃了。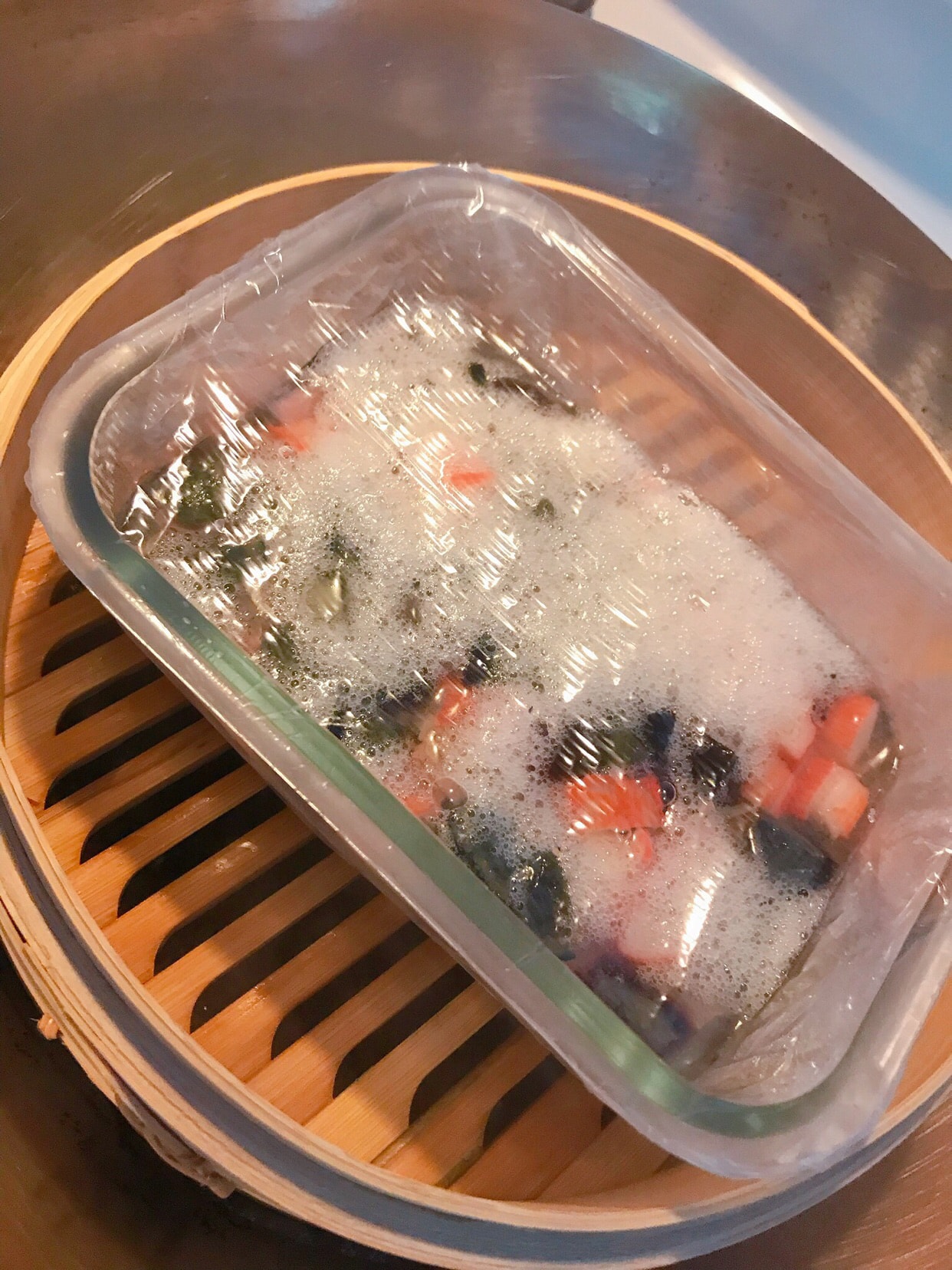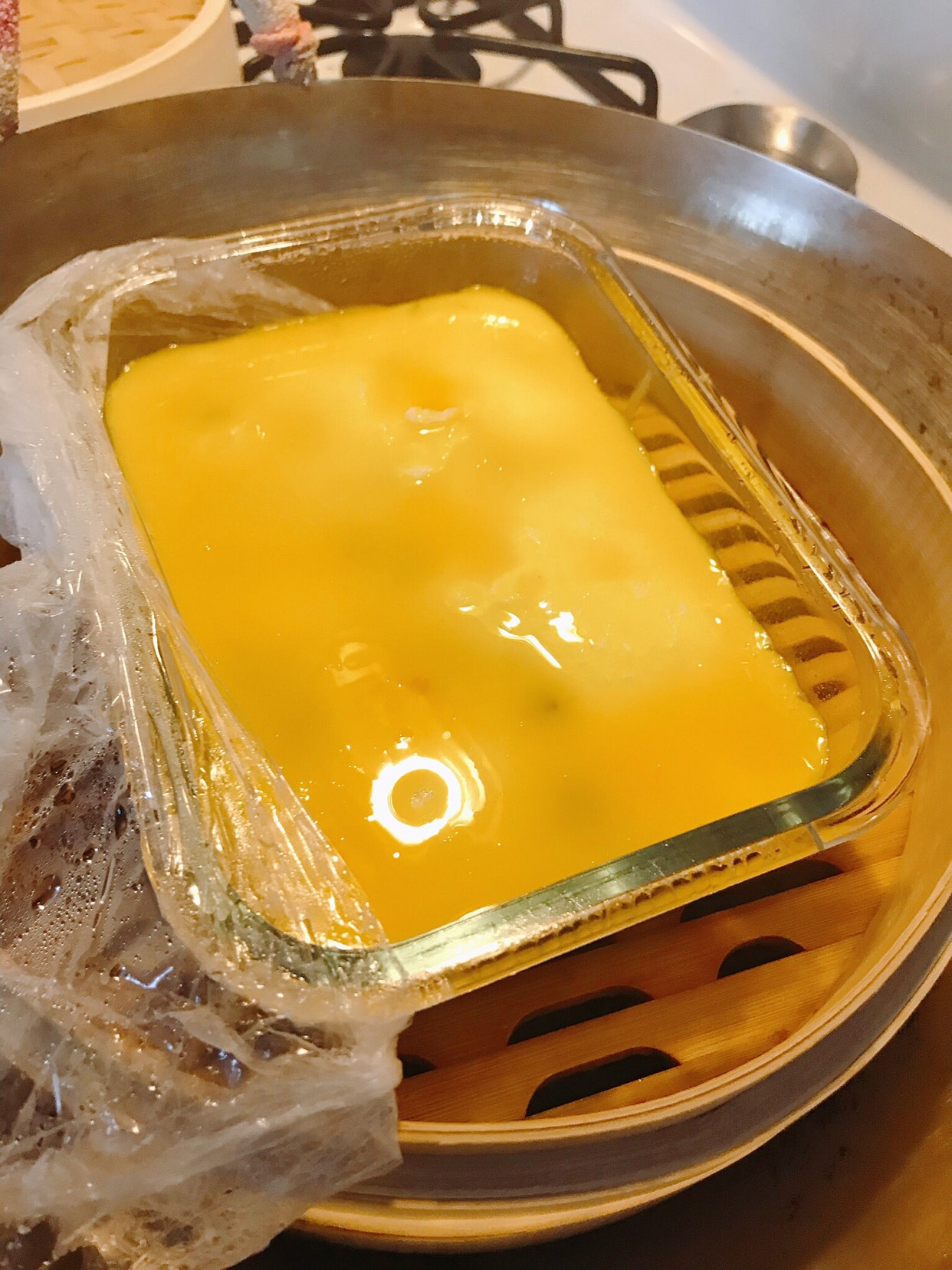 撇步~
1. 蘸料可以用醬油,醋,辣椒,蒜,再加麻油調製。
2. 蛋清不要打發,不然有氣泡蒸出來就不光滑,不平了。
3. 沒有下調料因為火腿跟蟹柳都有鹹味了,再加反而鹹,而且味道不夠可以蘸醬。
4. 用長型或四方形小點的容器裝,蒸出來會比較厚實也漂亮。
5. 剛剛蒸好的蛋比較難出膜,可以等涼一點點再倒出來。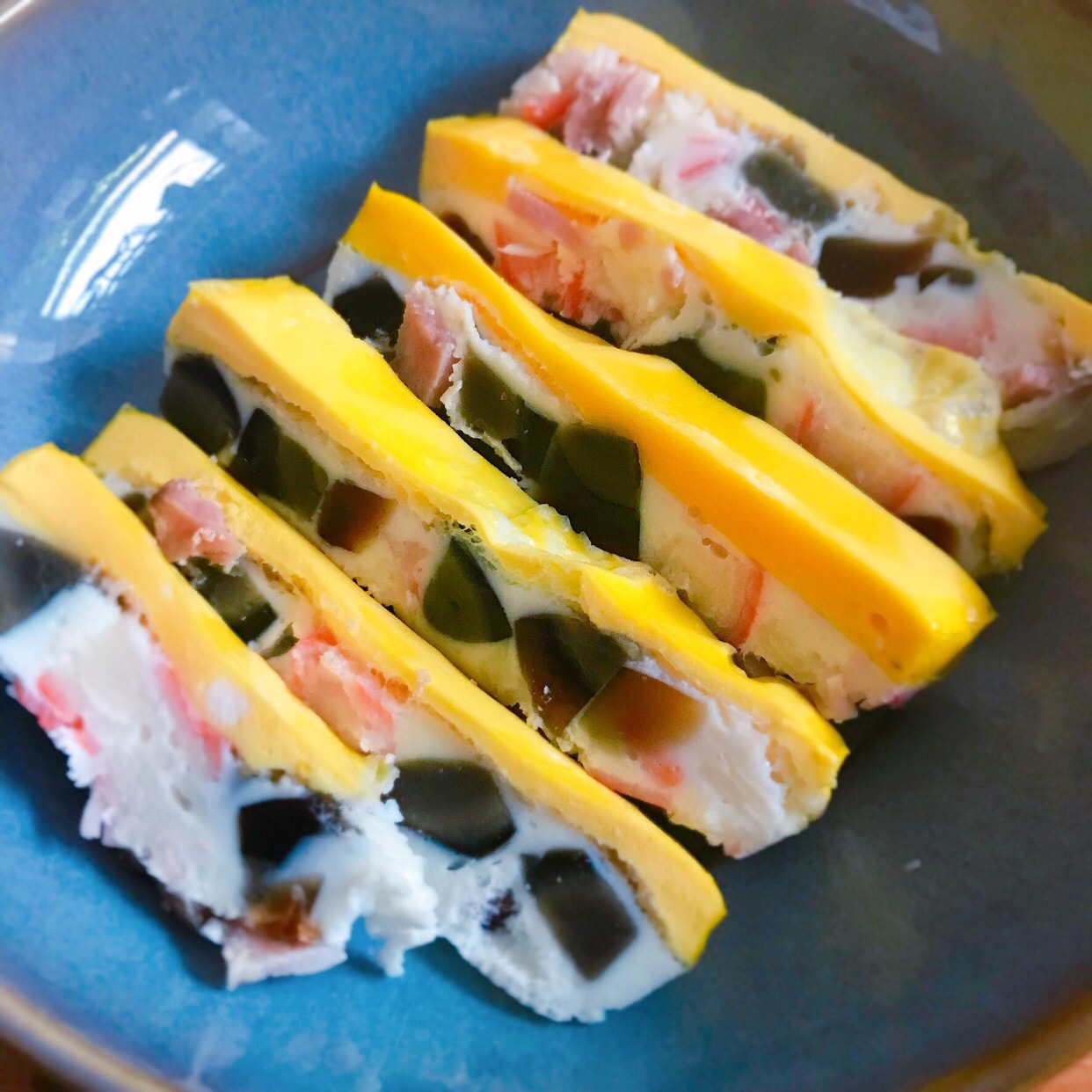 只要會開火而不會把廚房燒掉的人應該都能做到。配料可以根據自己喜歡來換,反正只要是顏色好看的都可以試試看。不喜歡皮蛋的完全可以省略。希望讓大家的菜單多出一點色彩,喜歡的記得按個讚👍喔!