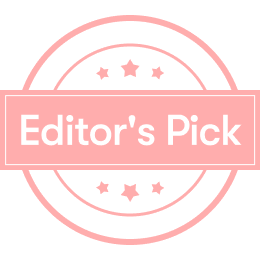 Tasty and Easy - Pumpkin Pie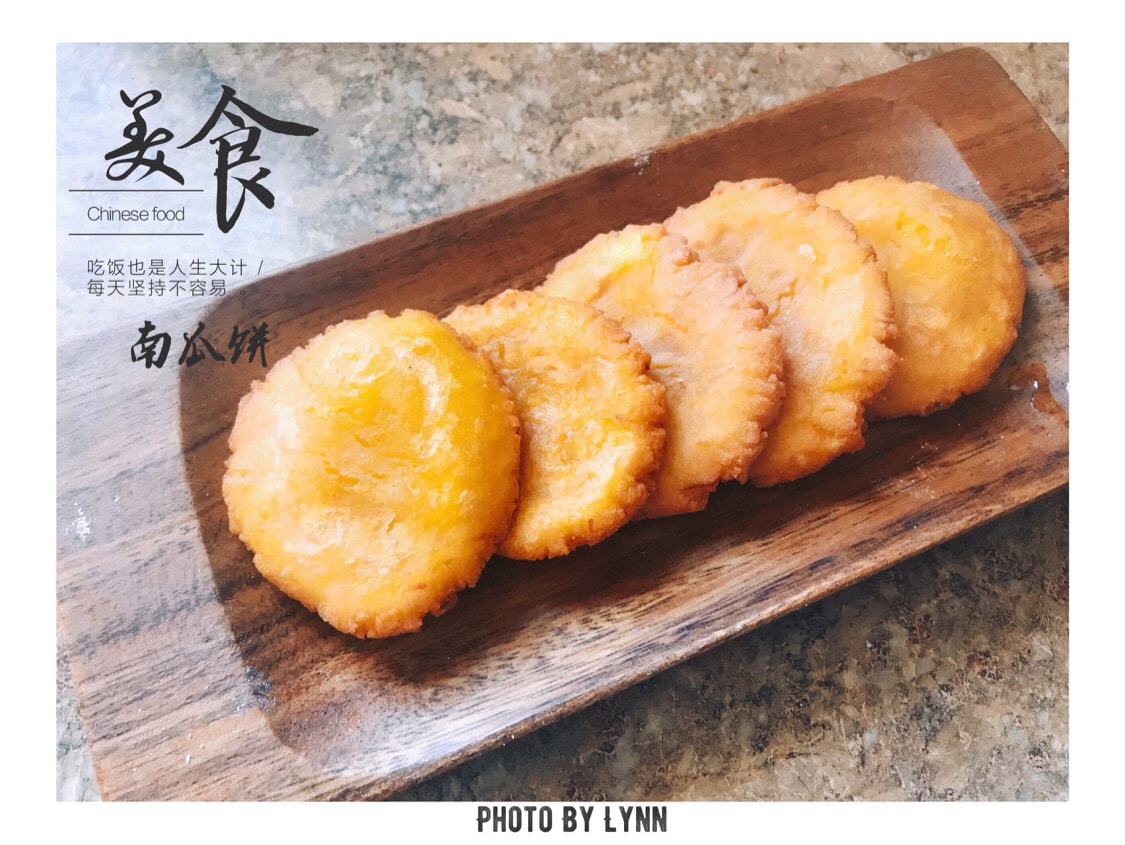 Pumpkin pie, everyone has eaten it, but have you ever made it yourself?
Simple and easy to make, delicious food that can be eaten in half an hour.
Would you like a challenge?
Preparation materials: pumpkin, sugar, glutinous rice flour
First, wash the pumpkin, peel it and cut it into pieces. You can choose to steam it in a pot or cook it in the microwave. I use the microwave to cook it, and it's very fast.6.7minutes. I forgot to take pictures before Ding, only Ding good pictures.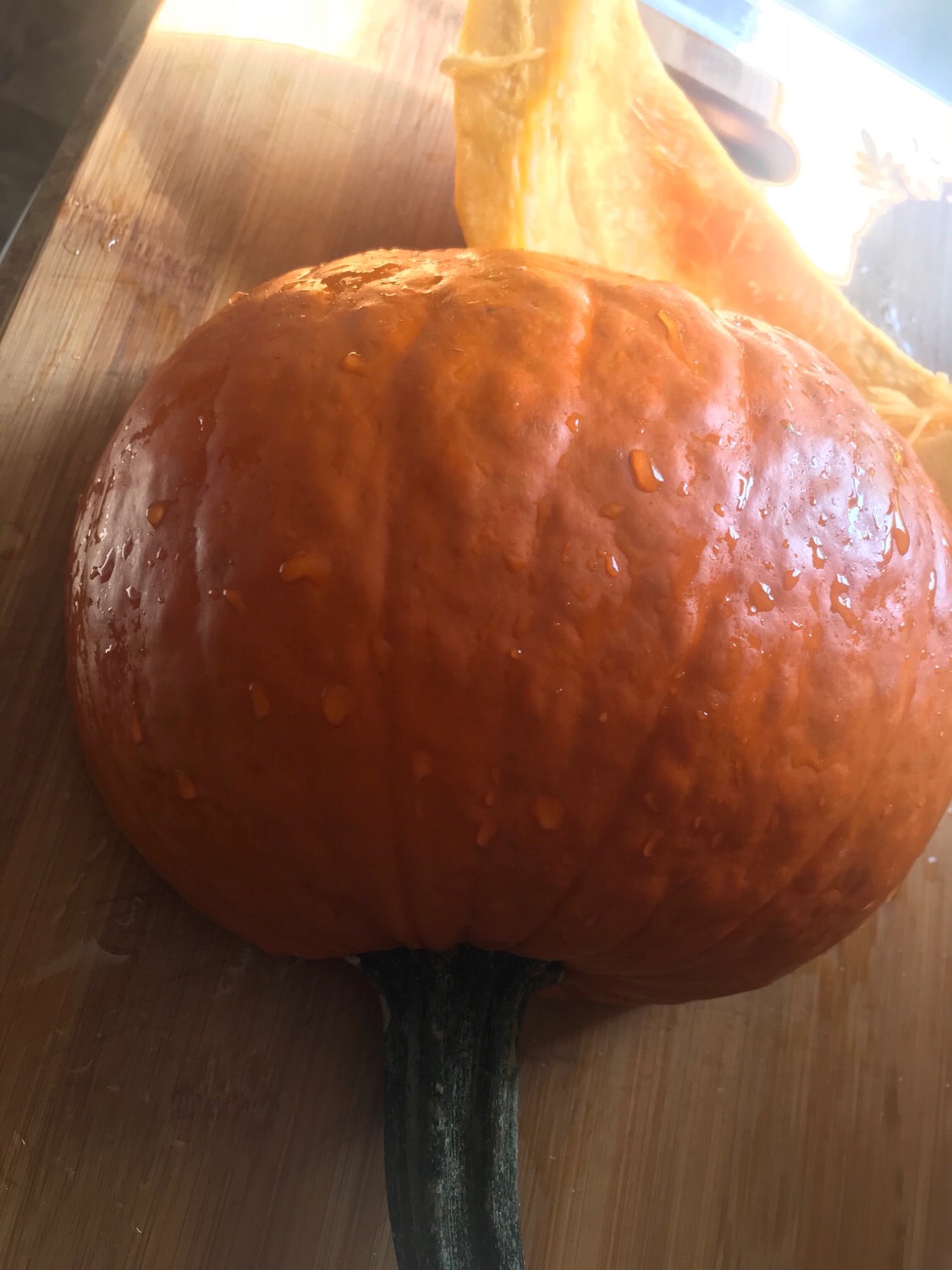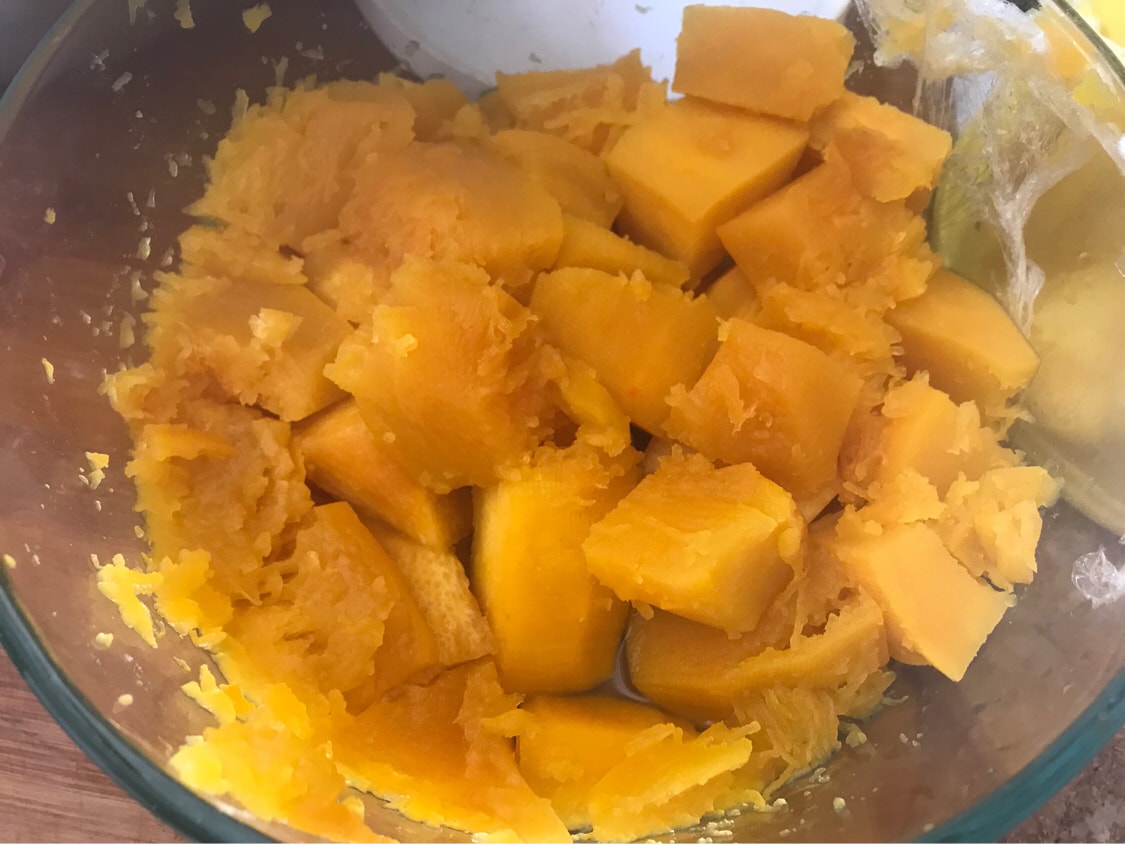 Then add sugar to the pumpkin and stir to puree. Let me say here, if you use a pumpkin bought by a foreigner supermarket like me, put a little more sugar, and then taste if the sweetness is enough. Everyone eats different degrees of sweetness. It is best to add it slowly, not once. Add too much. If you use that kind of Japanese pumpkin, it is sweeter, so use less sugar.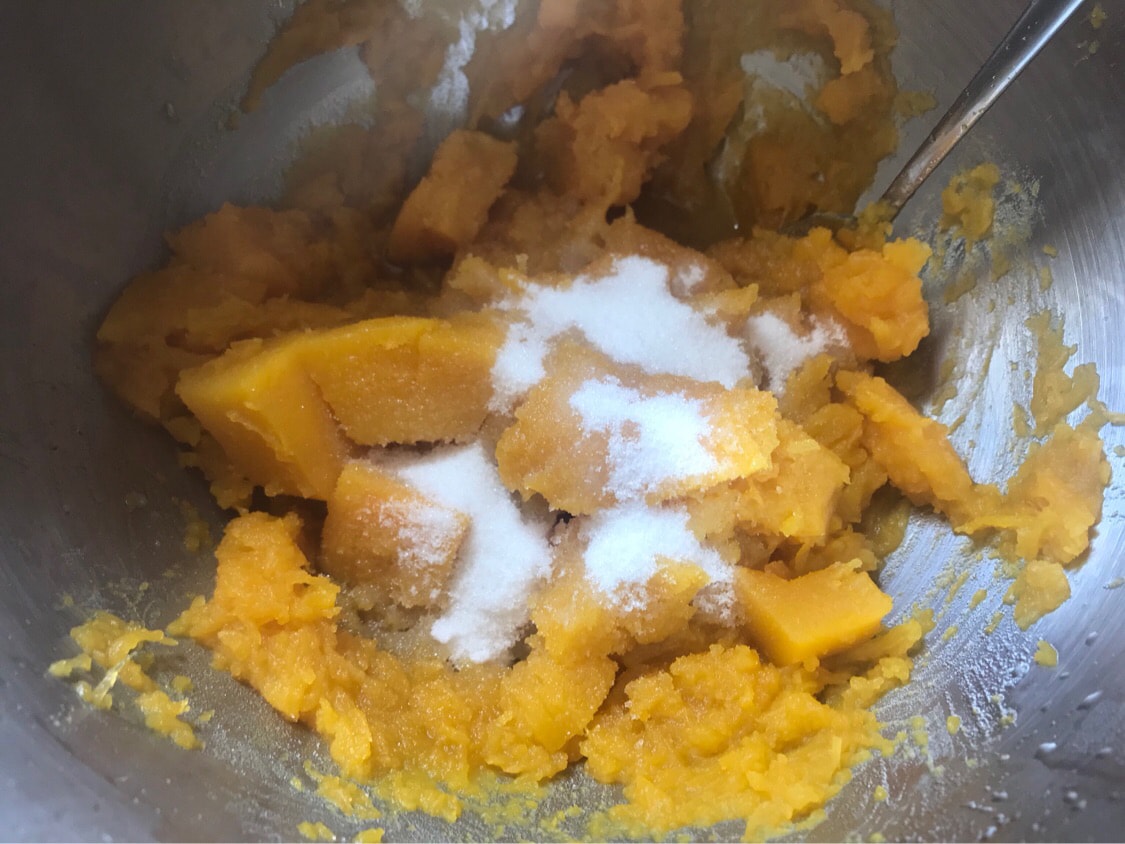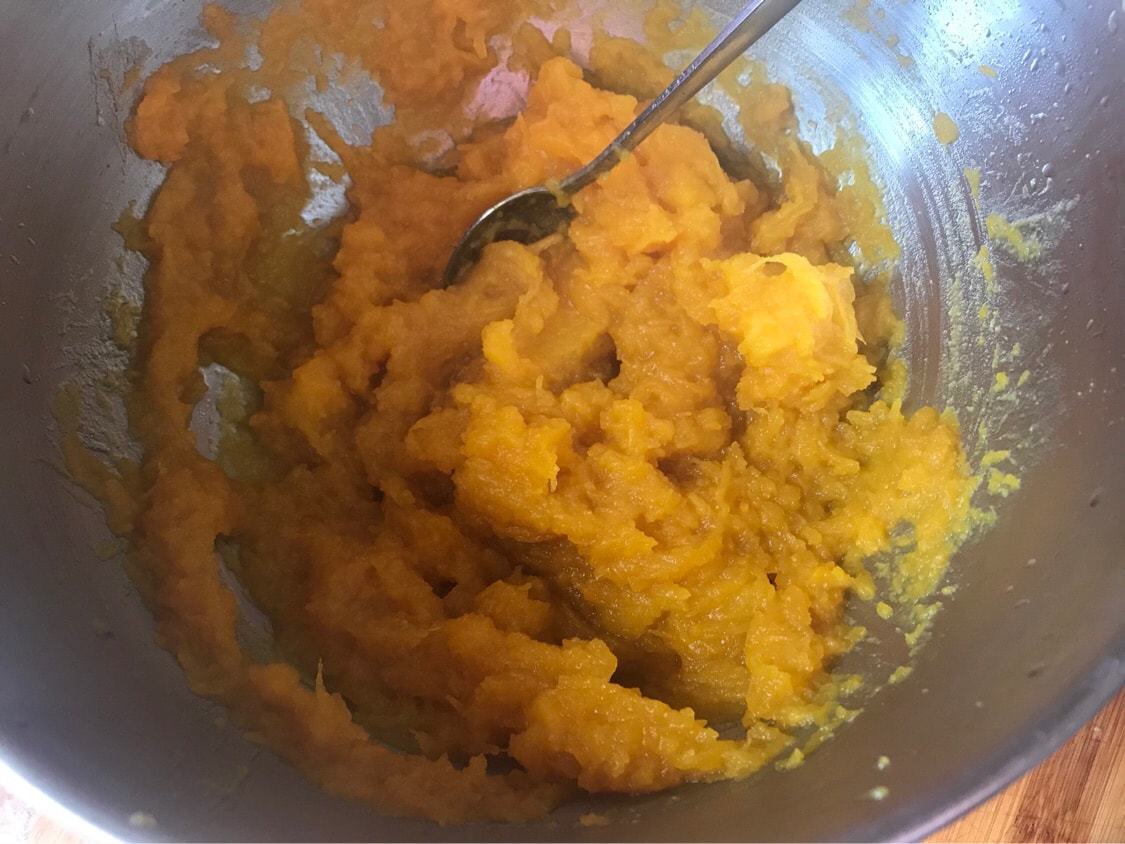 After kneading, add glutinous rice flour, I use Sanxiang water milled glutinous rice flour, add little by little, don't add too much at one time. Use a spatula to mix evenly and then continue to add the glutinous rice flour. And until the dough is not sticky to the hands or to the pot.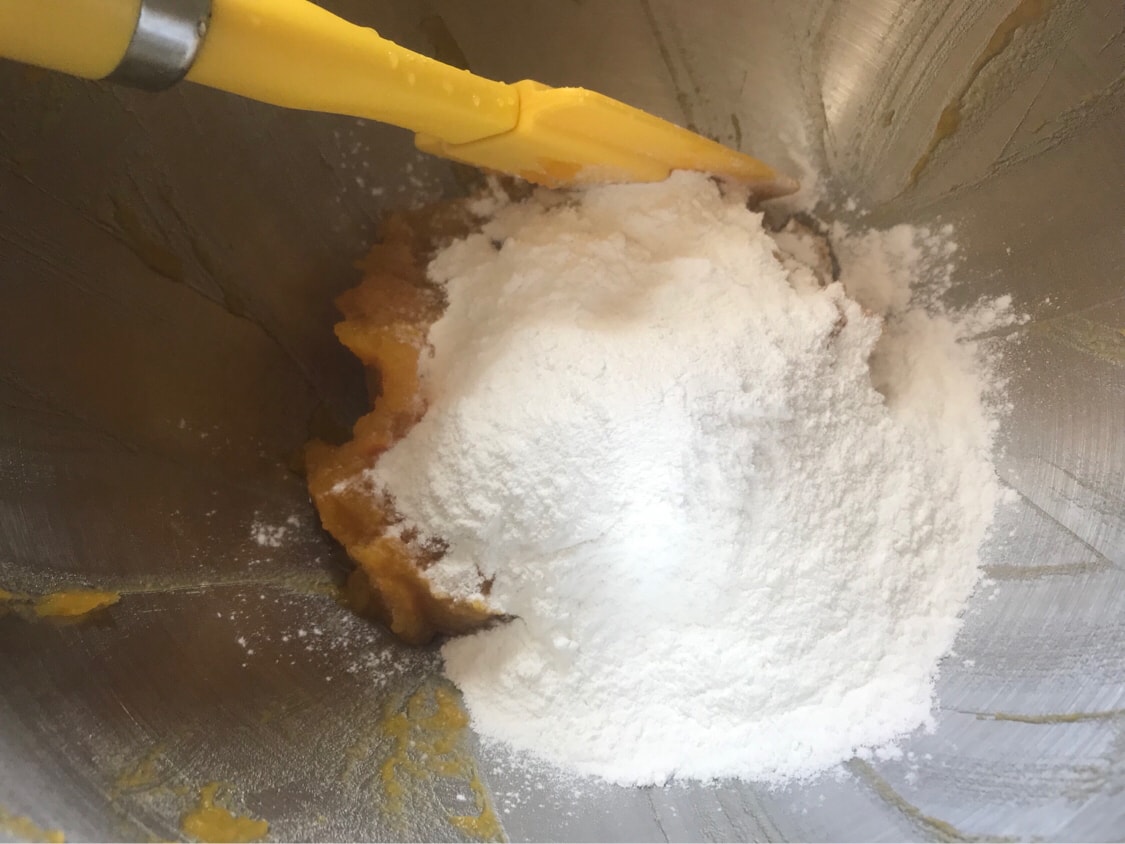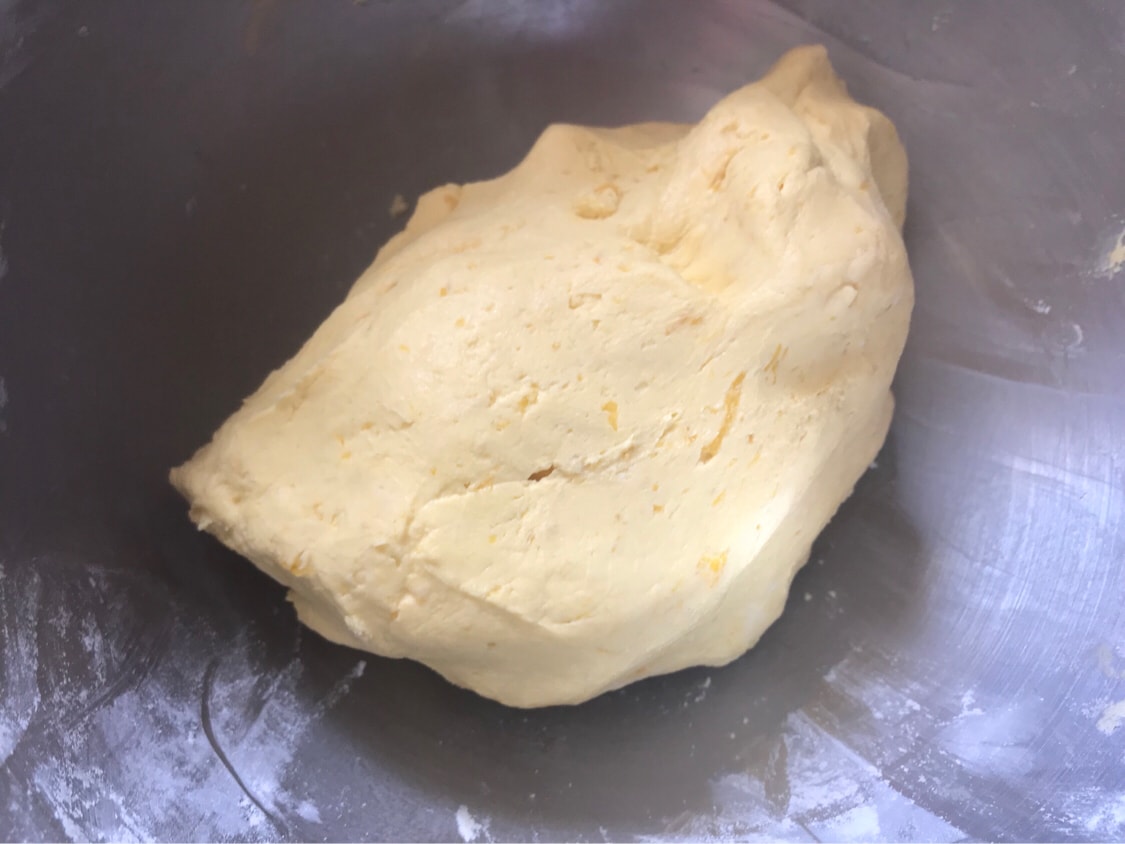 Divide the dough into small balls and flatten them with the palm of your hand.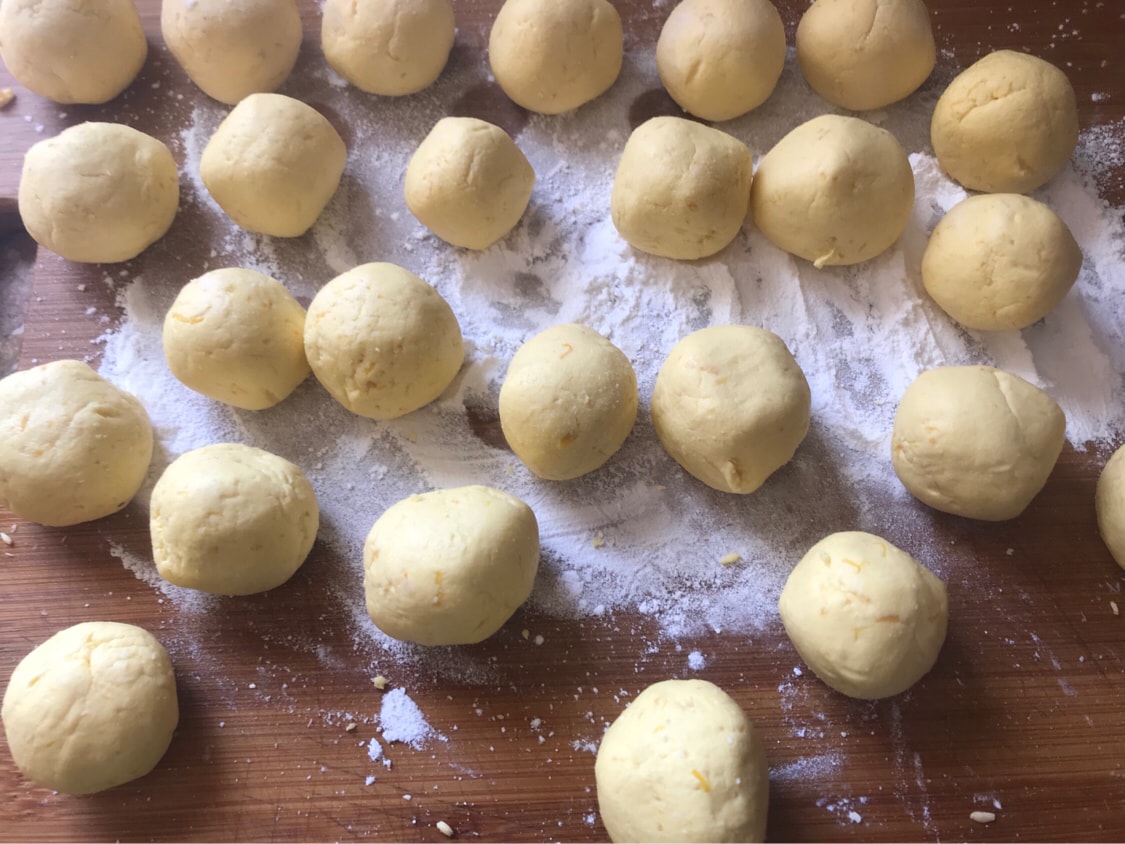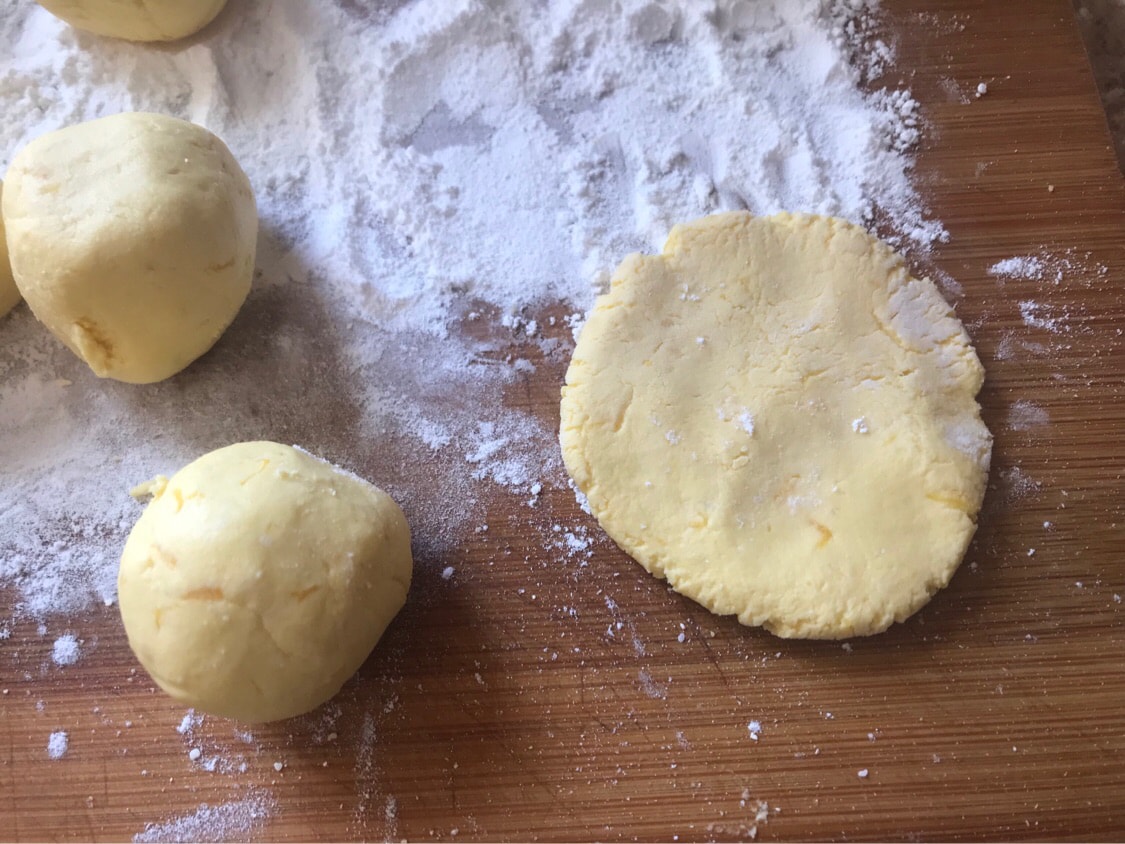 Hot pan, I used oil to fry it here. In fact, it is best to fry it, so that the oil will be less and the frying will be too greasy. Because I happened to want to fry chicken fillets, I fried them together. Fry until golden brown and serve.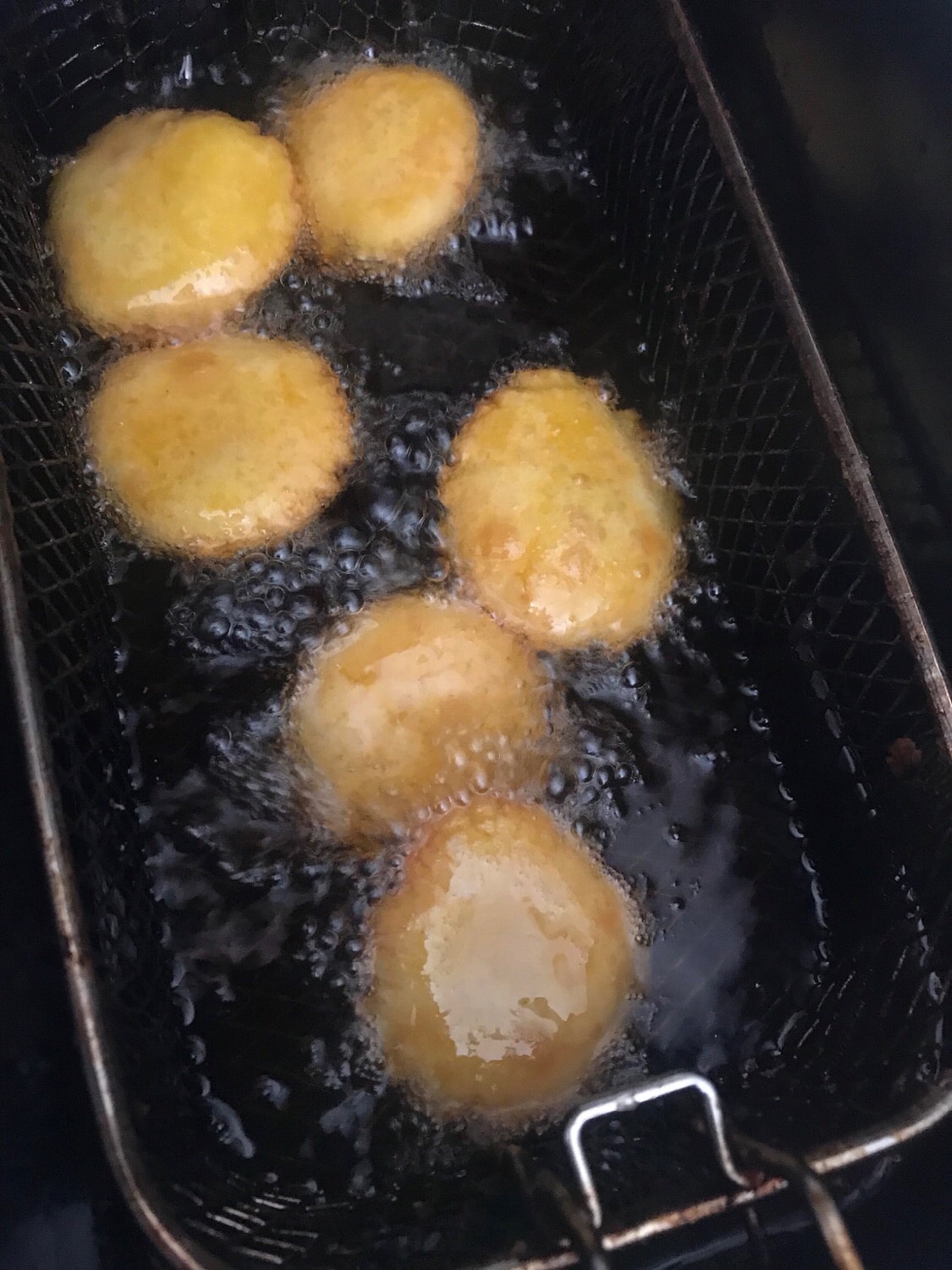 If you have done too much, you can flatten it and separate it, then freeze it. Once it is frozen, put it in a bag, and then take it out and fry it directly when you want to eat it next time. No need to take it out in advance to slow down.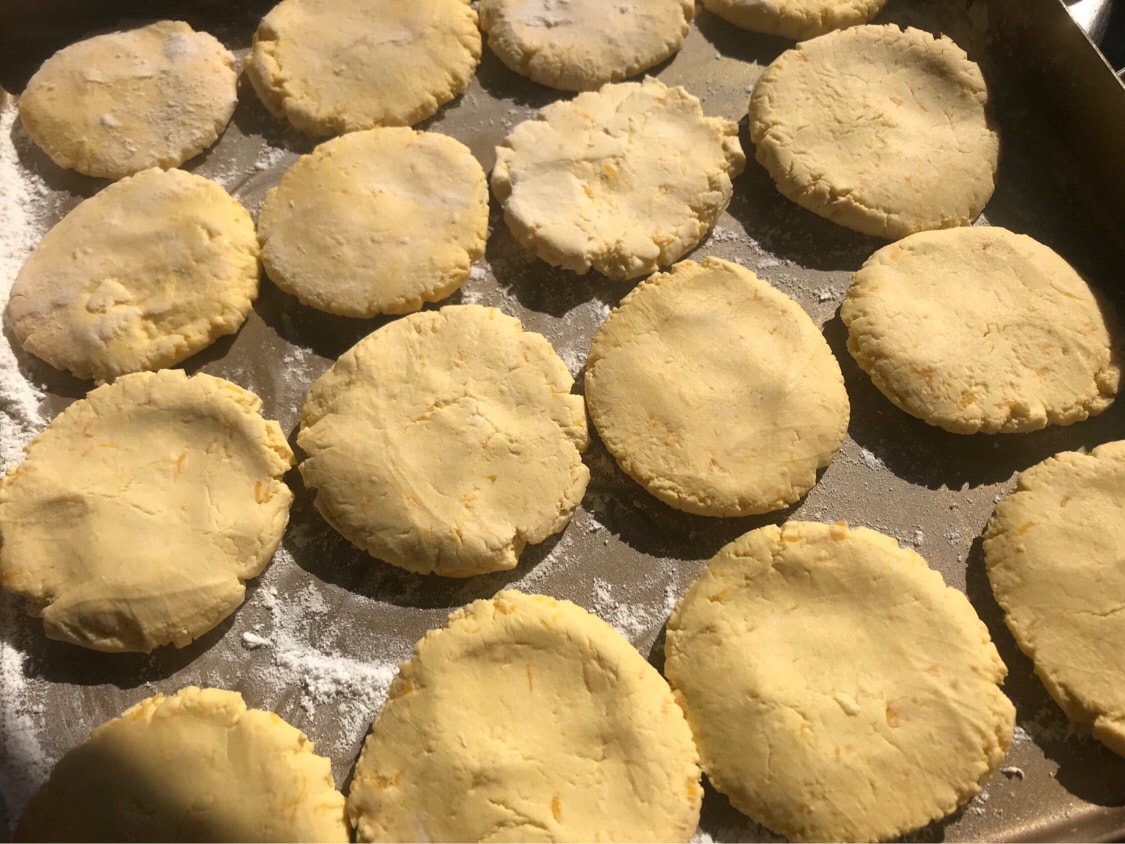 Isn't it very simple, let's do it quickly. If you like to eat red beans, you can also eat red beans in the middle, but if you want to eat red bean filling, remember to add a little less sugar when mixing noodles, because the red bean filling itself is sweet.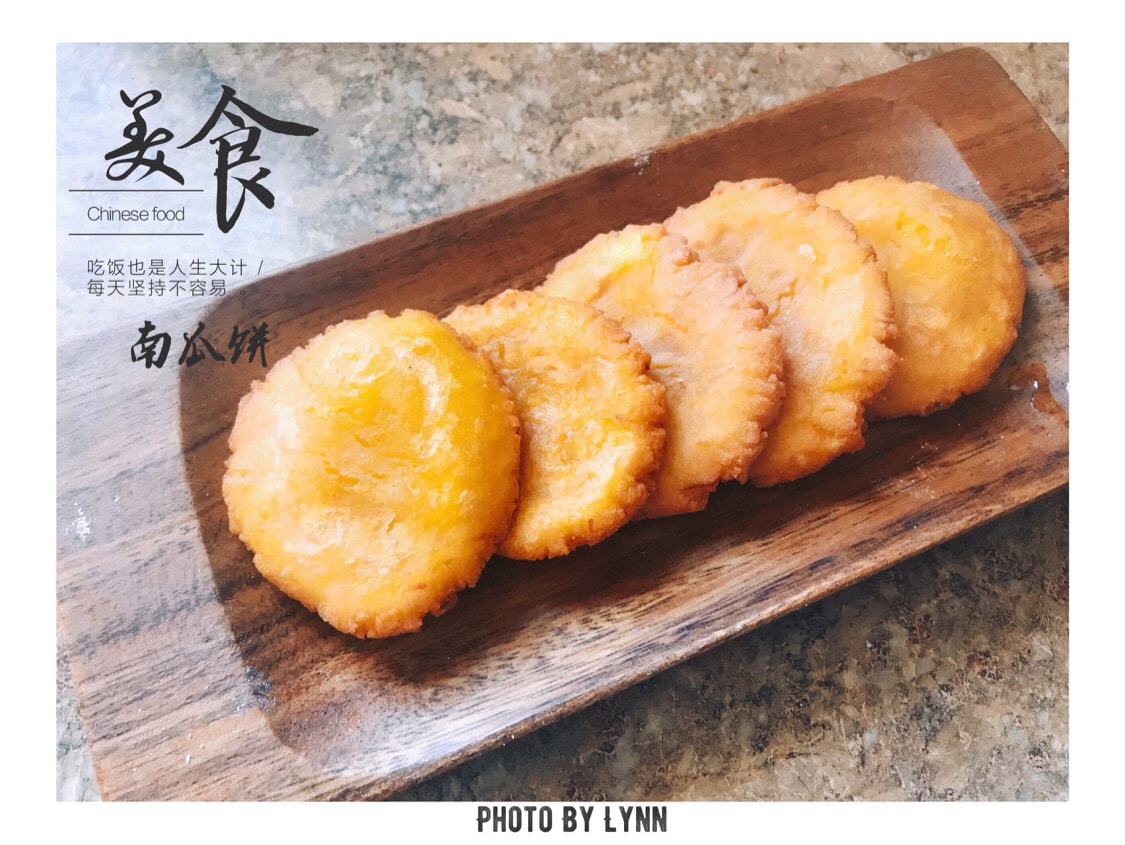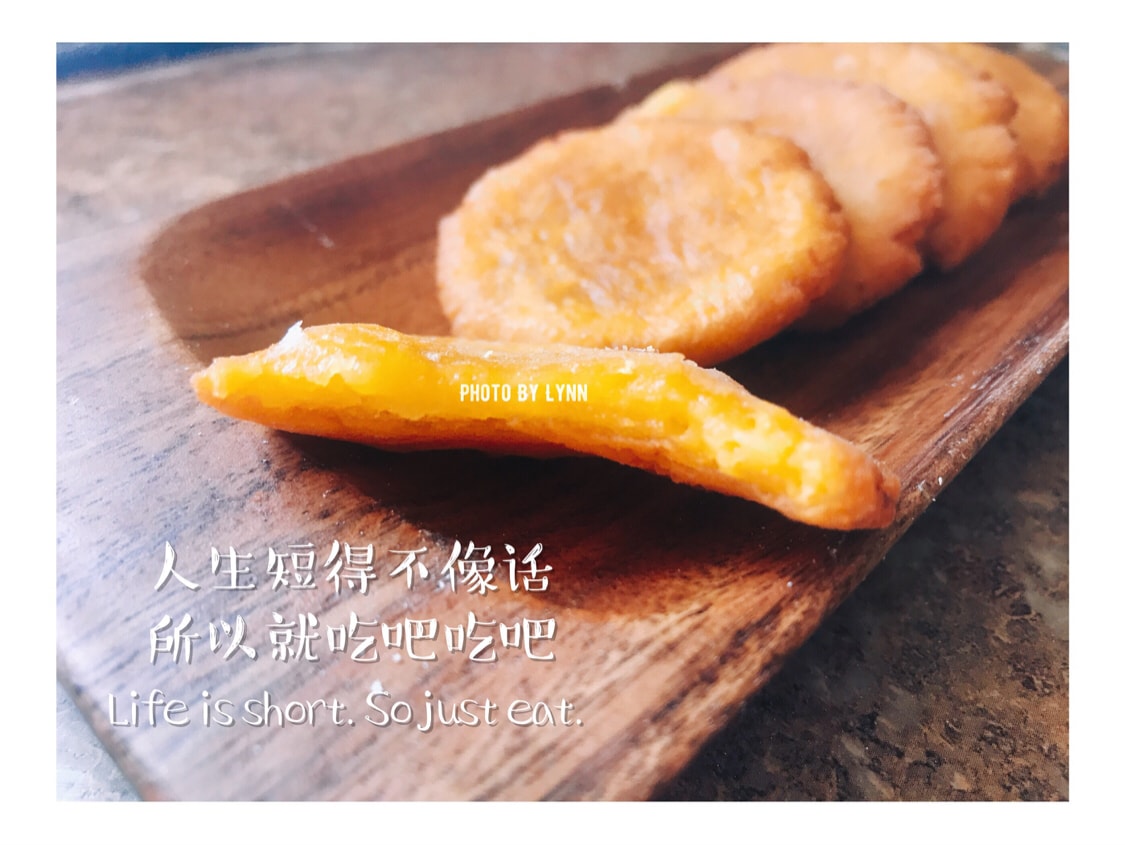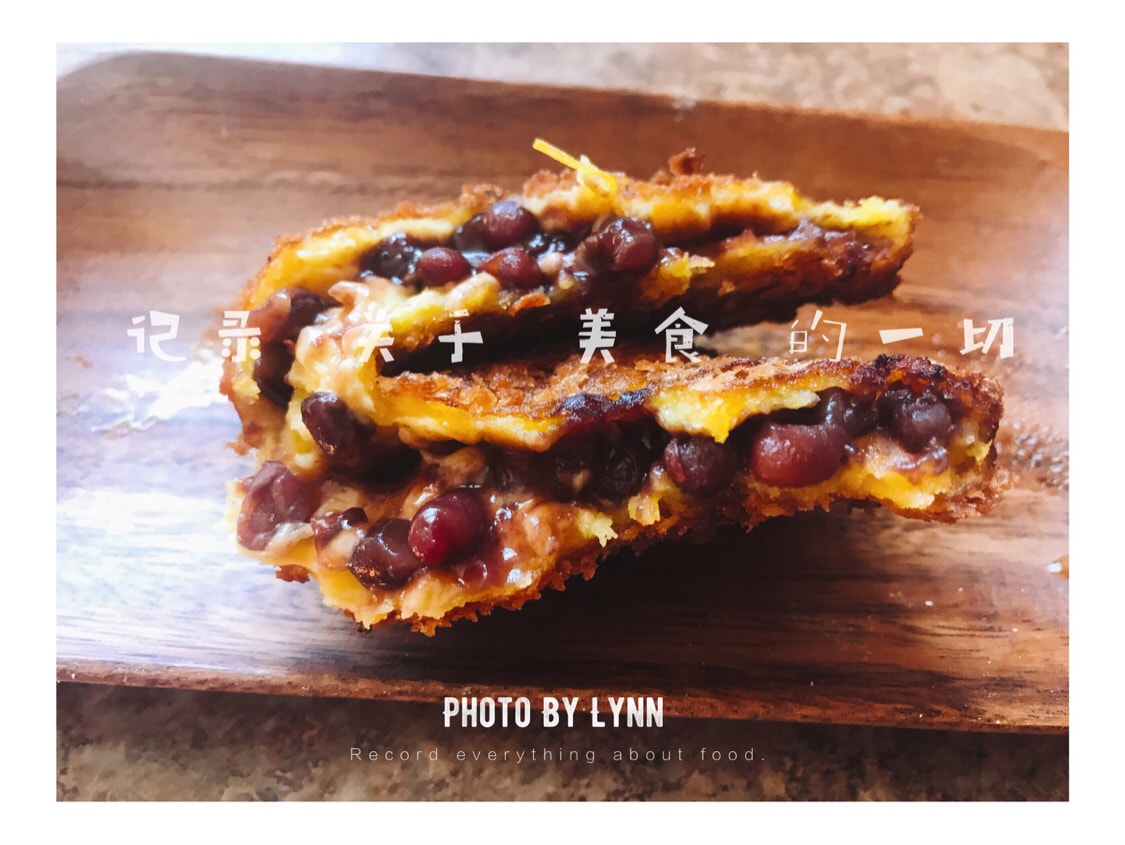 Show Original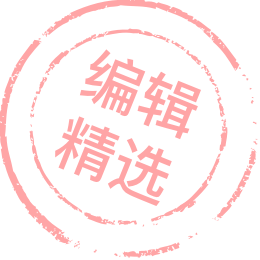 好吃又简单的-南瓜饼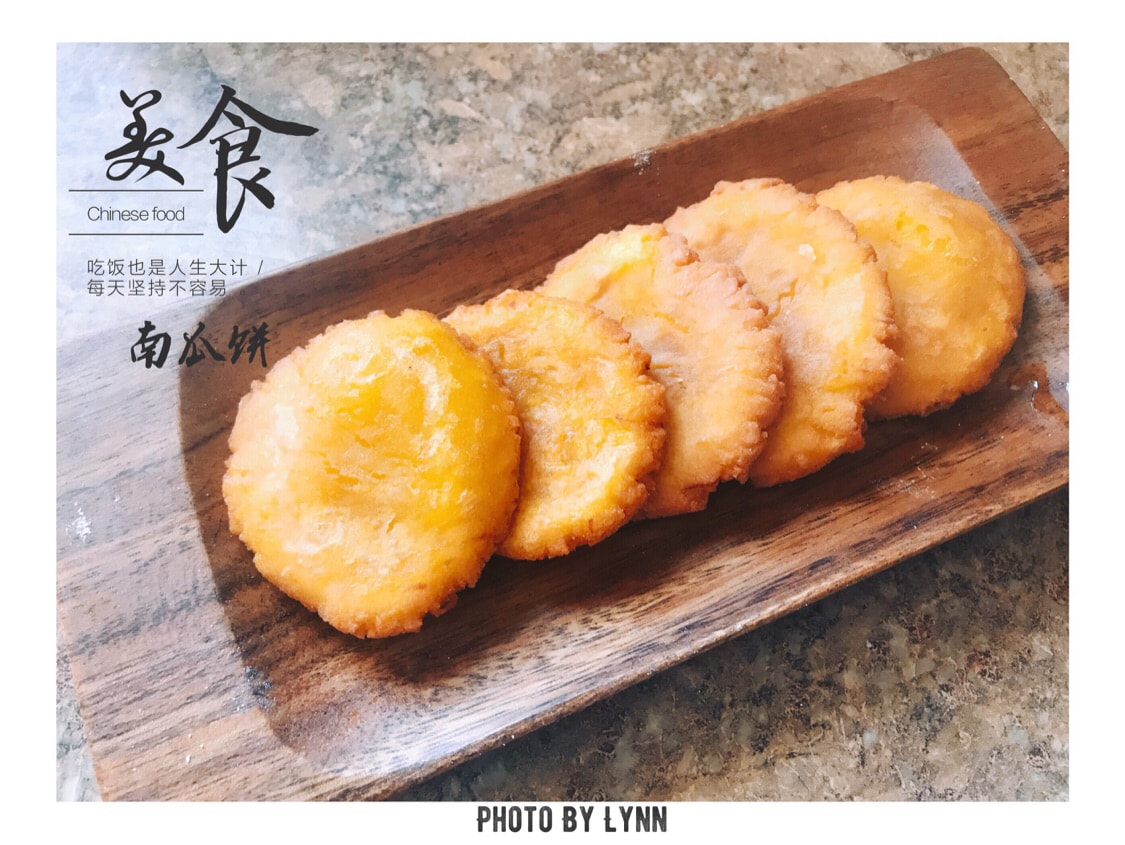 南瓜饼,大家都吃过,但是有没有自己做过?
简单又好做,半小时就可以吃的上的美食。
要不要挑战一下?
准备材料:南瓜,白糖,糯米粉
首先把南瓜洗干净去皮切块,可以选择上锅蒸熟或者微波炉叮熟,我用的是微波炉叮的,很快,6.7分钟就好了。叮之前我忘记拍照了,只有叮好的照片。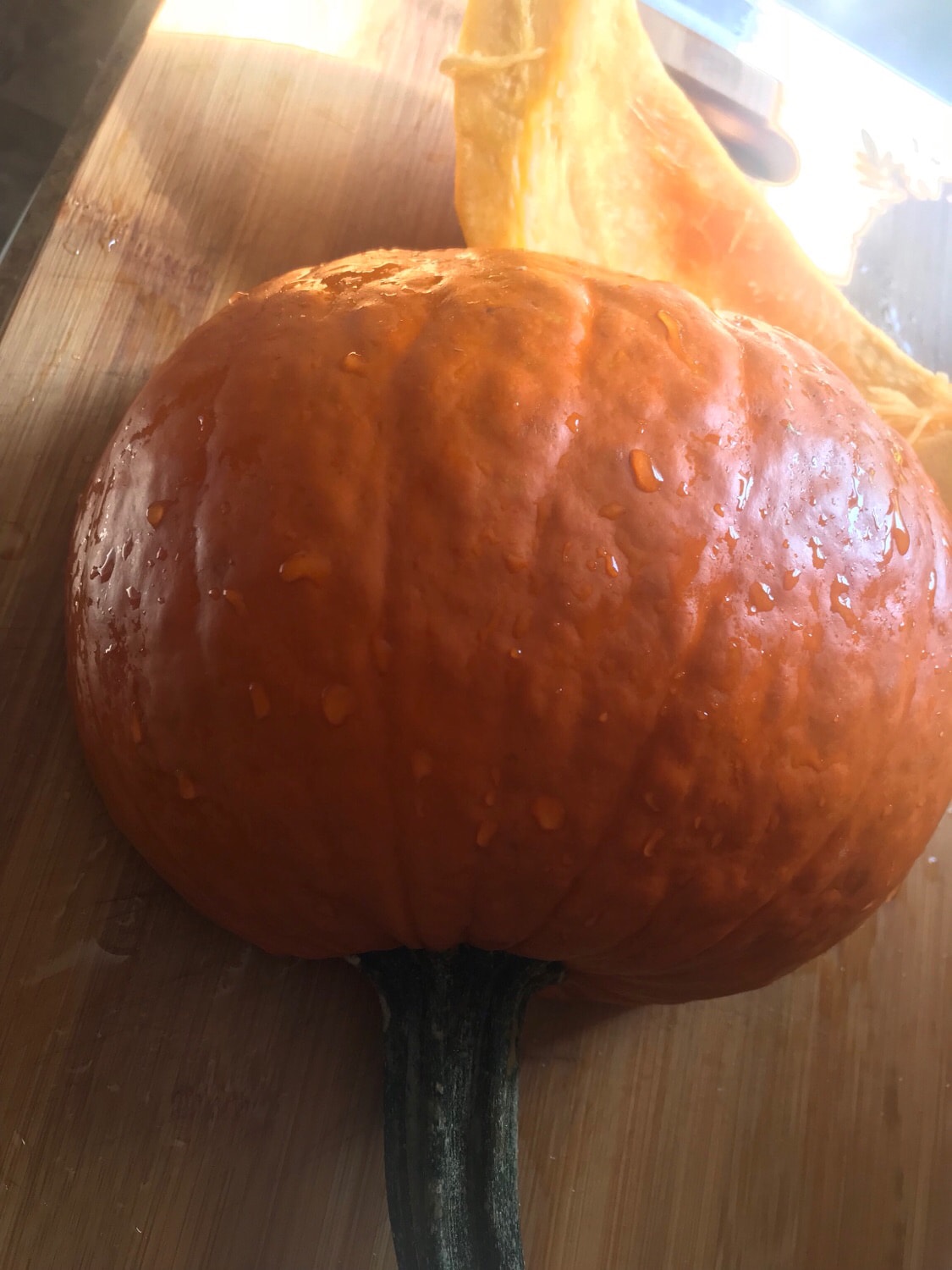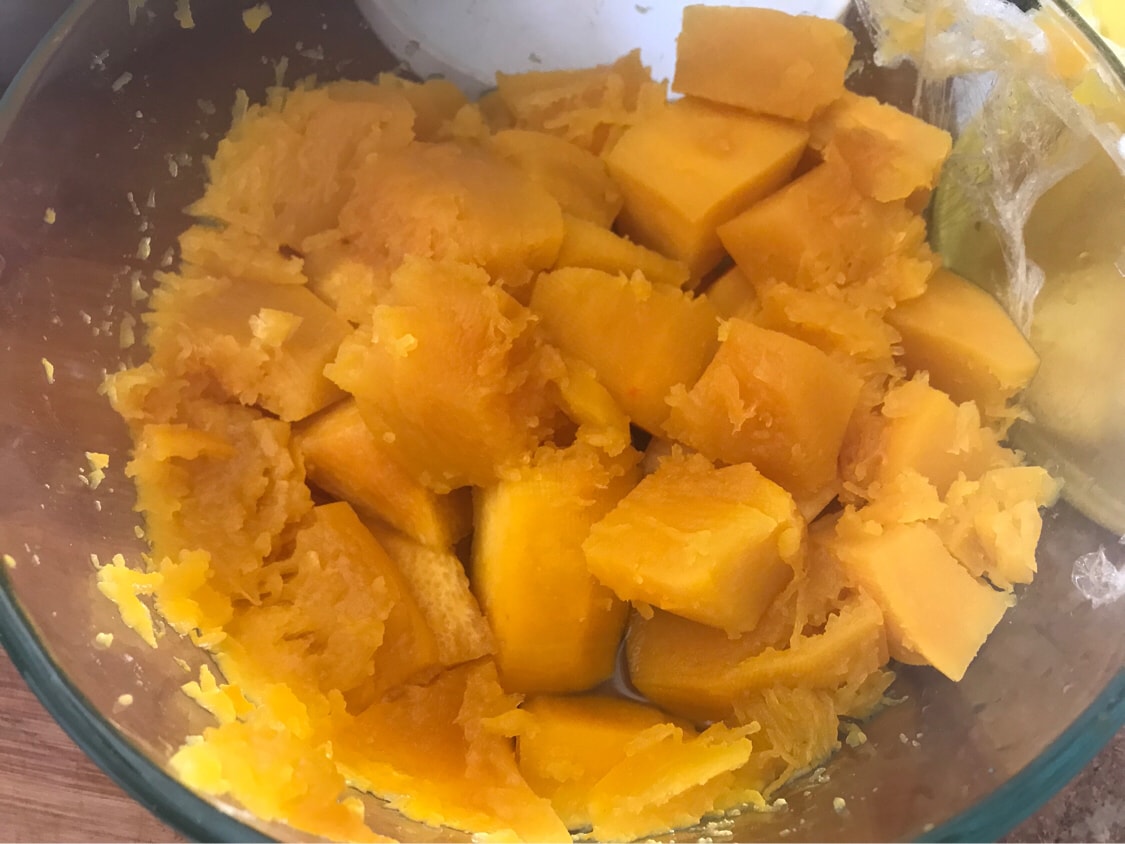 然后把叮好的南瓜加糖,搅拌成泥。这里说下,如果你用的像我这种老外超市买的南瓜,稍微多放点糖,然后尝一下甜度够不够,每个人吃甜的度数都不一样,最好慢慢加,别一次加太多。如果用那种日本小南瓜,本身就偏甜,少放点糖。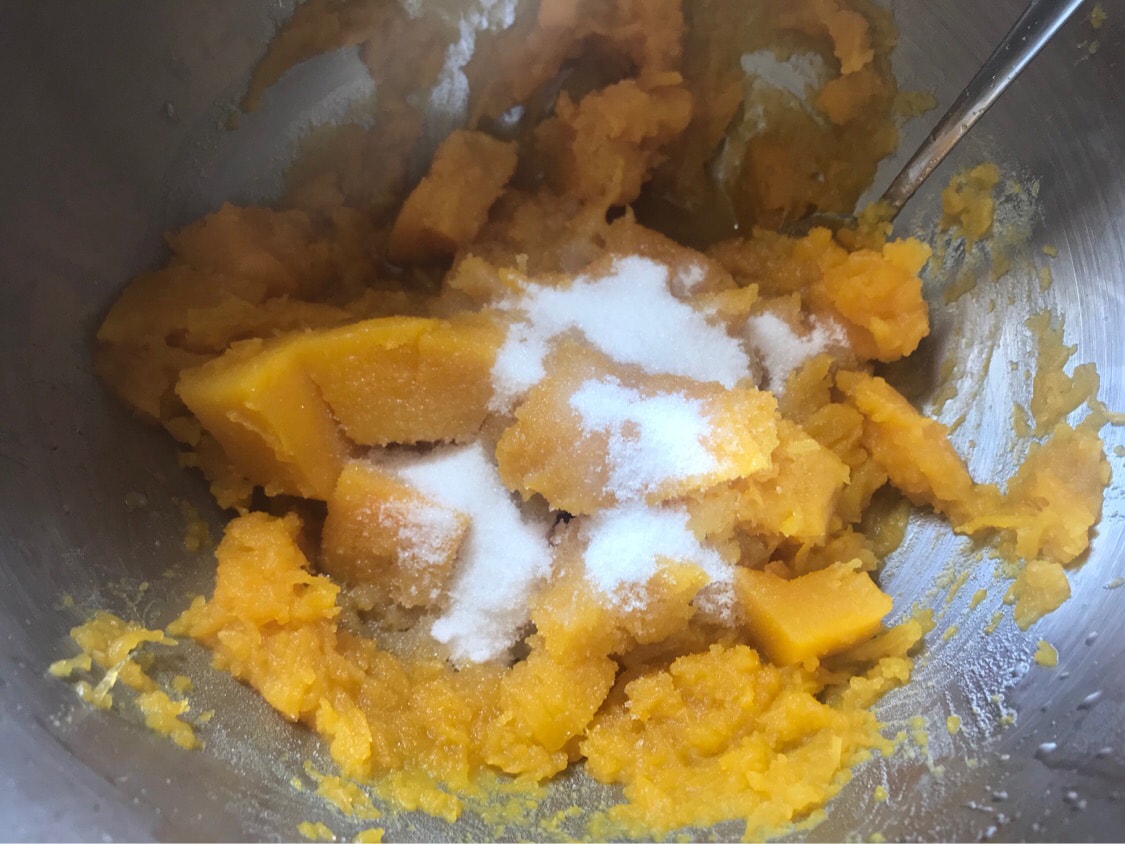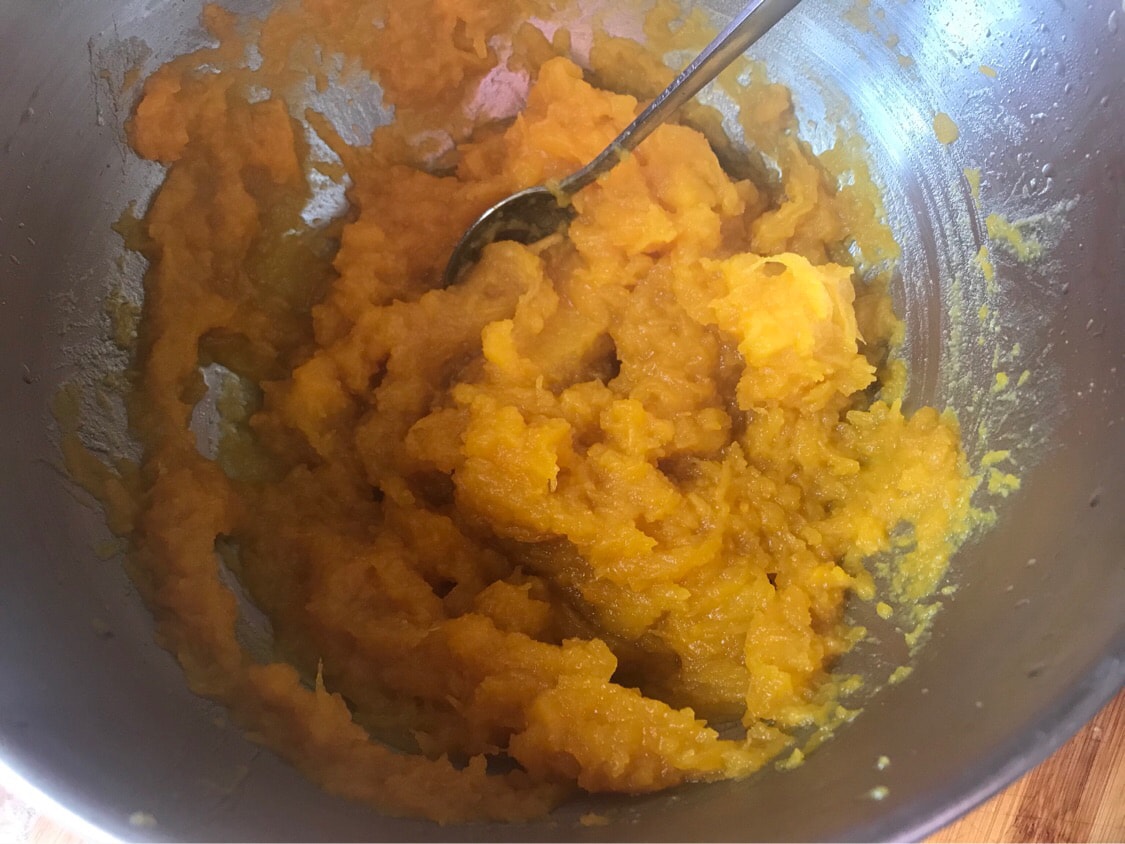 搅成泥后,加入糯米粉,我用的是三象水磨糯米粉,一点点加,别一次加太多。用刮刀和匀了再继续放里加,最后糯米粉。和到面团不粘手,不粘盆就行了。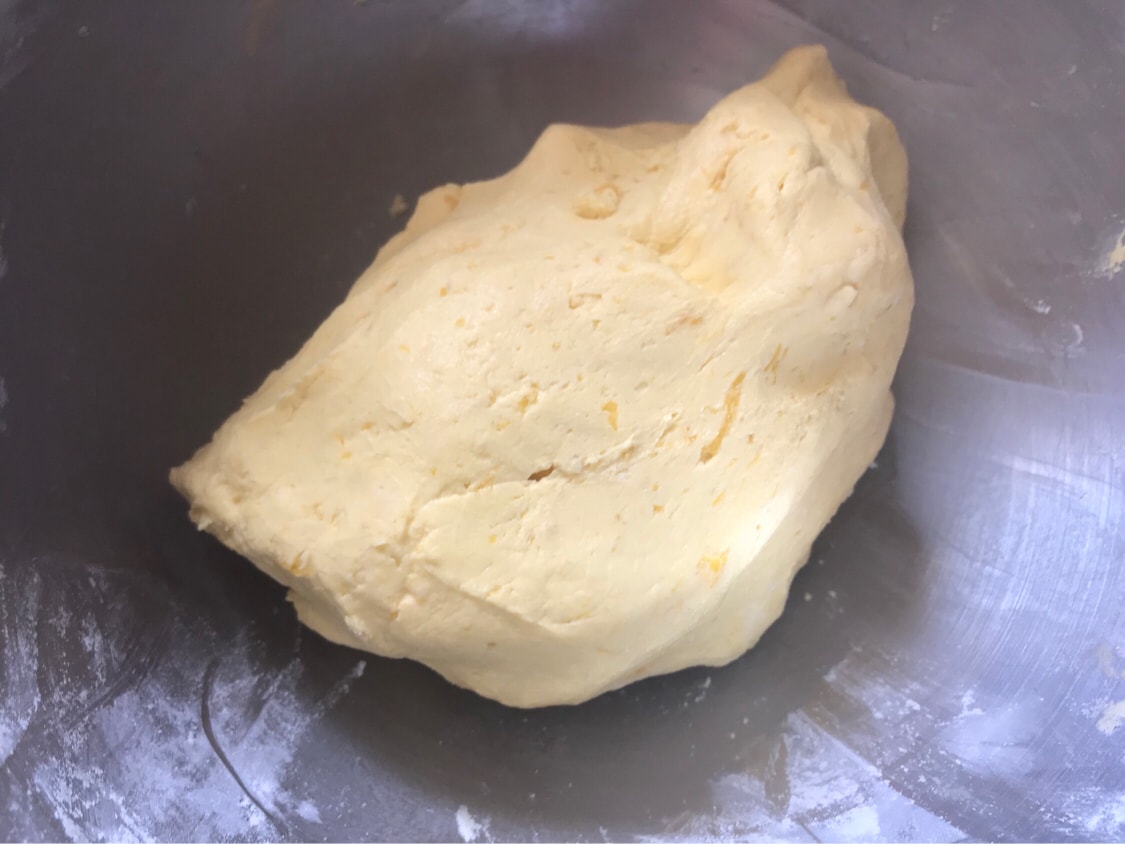 把面团分搓成小球,然后用手掌压扁。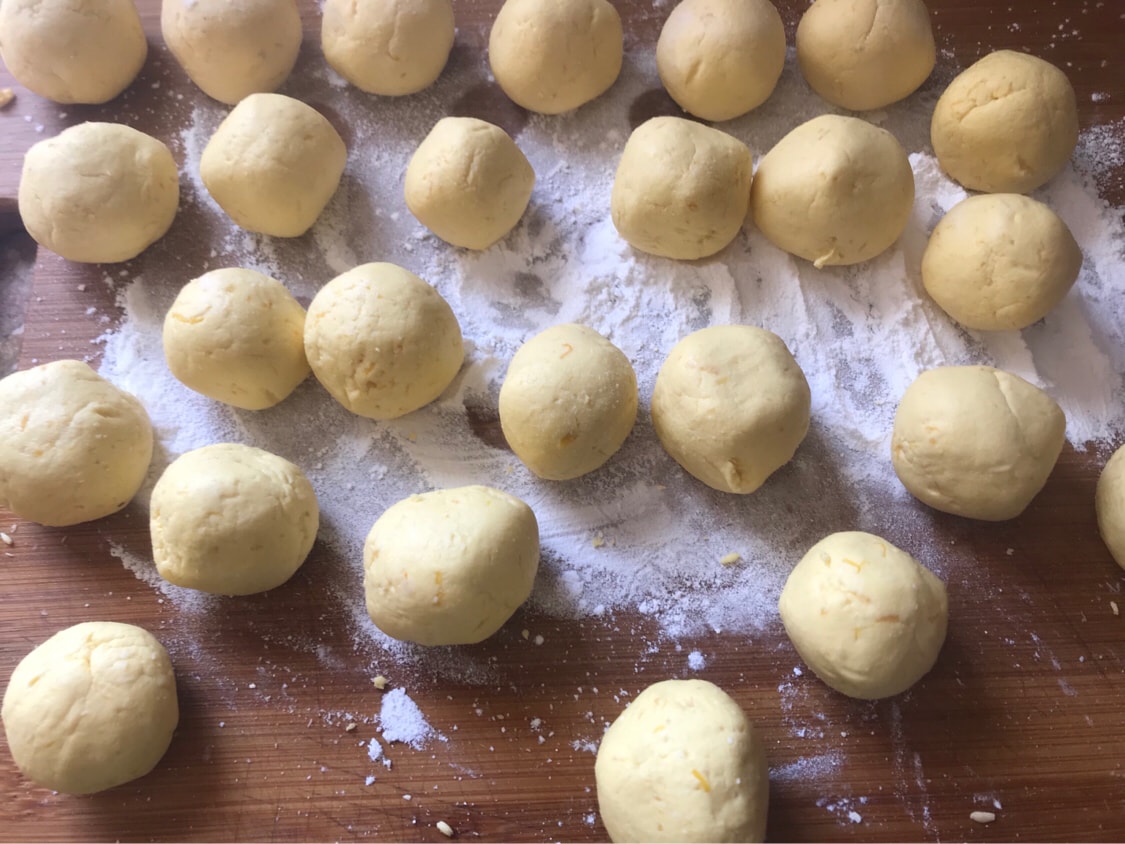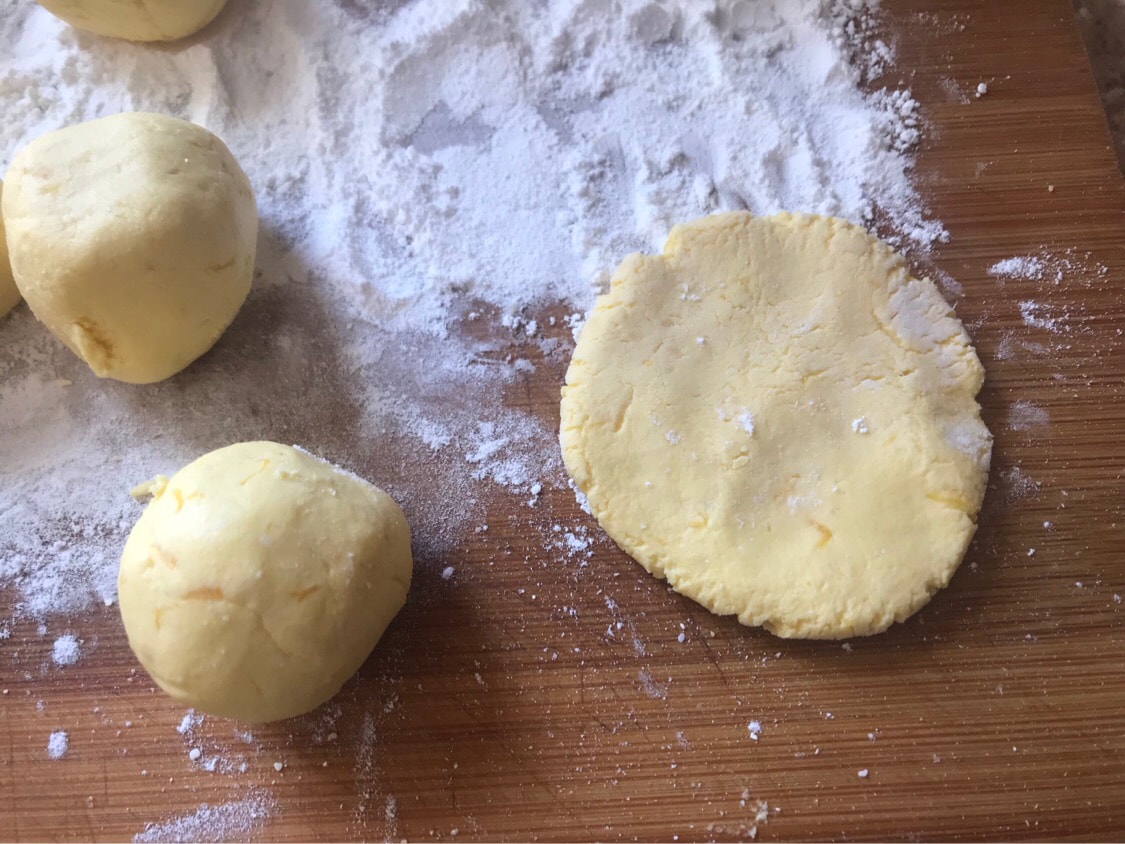 热锅,这里我用油锅炸的,其实最好是煎,这样油会少一些,炸的太油腻。我因为正好要炸鸡柳,就一起炸了。炸到金黄色就可以出锅了。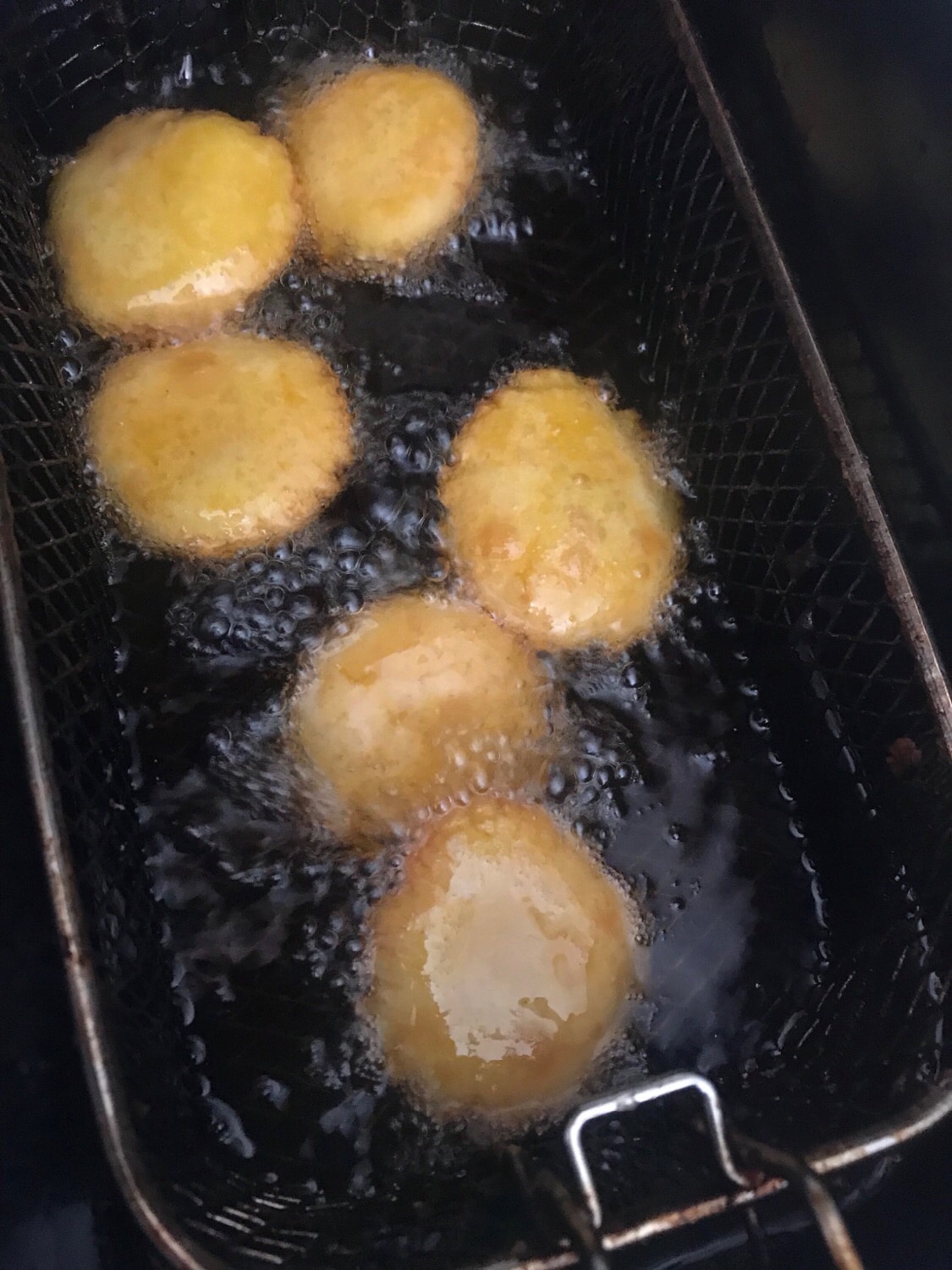 做的太多了就可以压扁后分开,然后冻起来,冻硬了就装袋子里,等下次想吃时拿出来直接煎着吃就好。不需要提前拿出来缓化。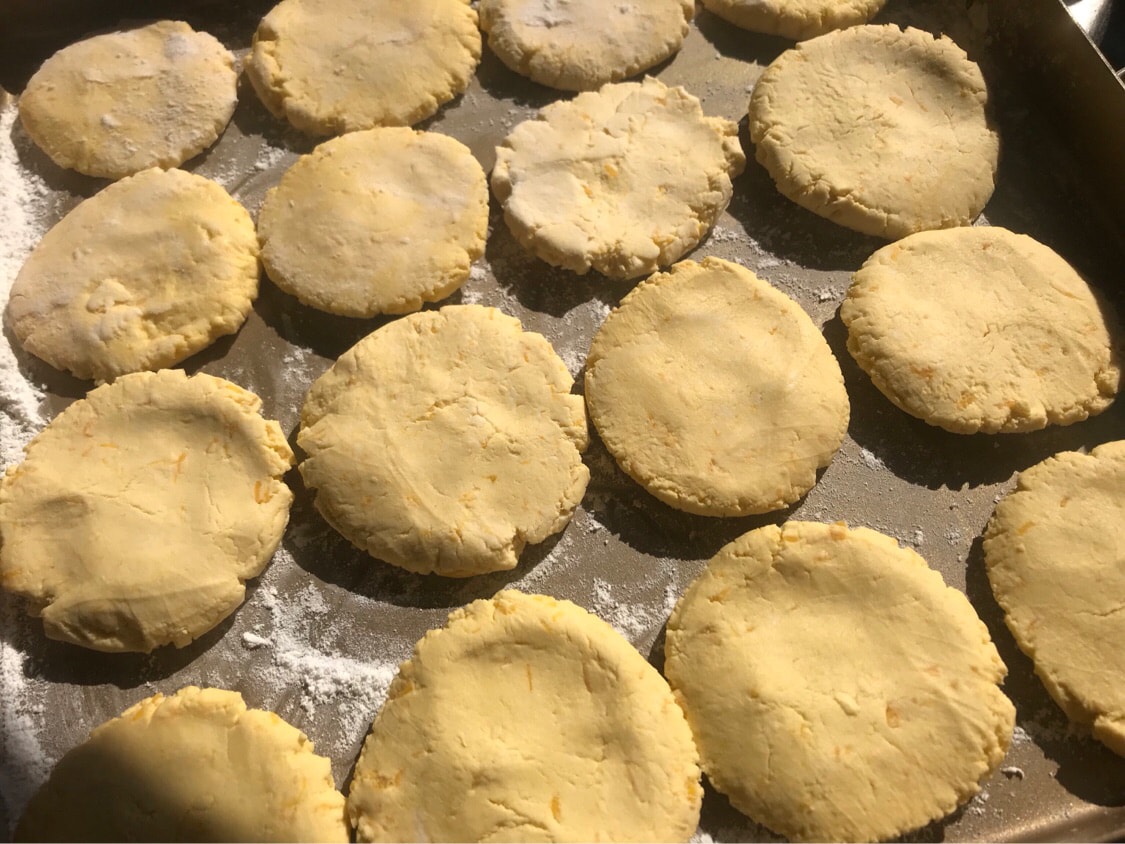 是不是很简单啊,赶快做起来吧。如果喜欢吃红豆,中间还可以夹红豆吃,不过要吃红豆馅的话,记得和面时糖再少加一点,因为红豆馅本身就甜。