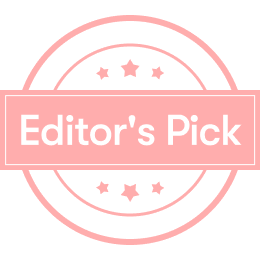 Braised Beef Noodles that you can't get tired of eating ~ Sister Mo's private kitchen
The Braised Beef Noodles shared today uses a lot of seasonings, but the recipe is very simple. As long as the ingredients are used correctly, it is very easy to make a delicious braised beef soup. If you eat it below, prepare more soup. If you eat it with bibimbap, it will be delicious with green vegetables.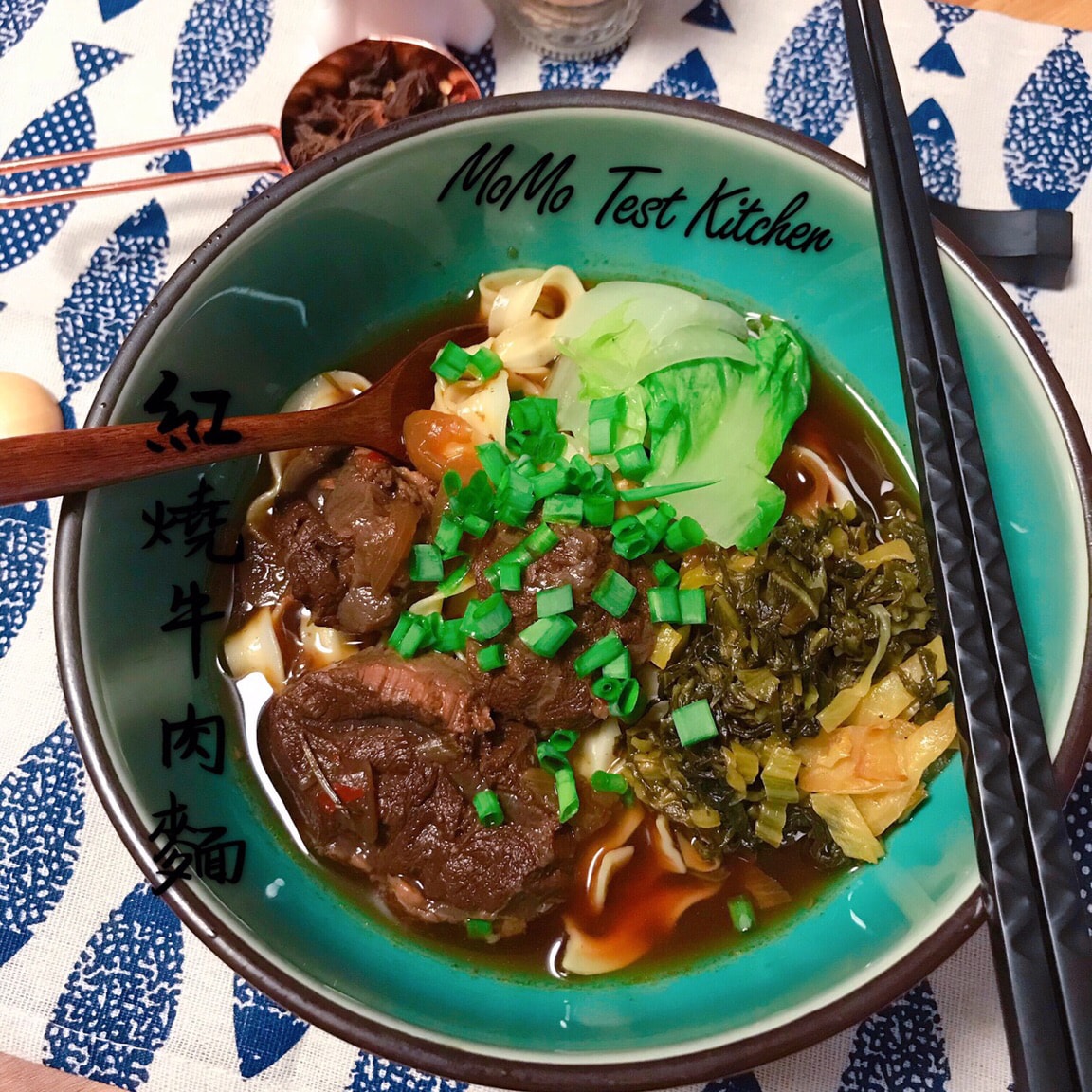 2lbs Beef tendon Dicing
one onion cut into pieces
Chili one
Garlic4garlic
Ginger3slices
One onion
One laurel
thym
Black pepper
Spicy bean paste 1tablespoon🥄 can reduce
Sacha Sauce 1Tbsp🥄
June Fragrant Bean Paste 1tablespoon🥄
rice wine1cup
Half cup of soy sauce
A little sesame oil
rock sugar1tablespoon 🥄
One star anise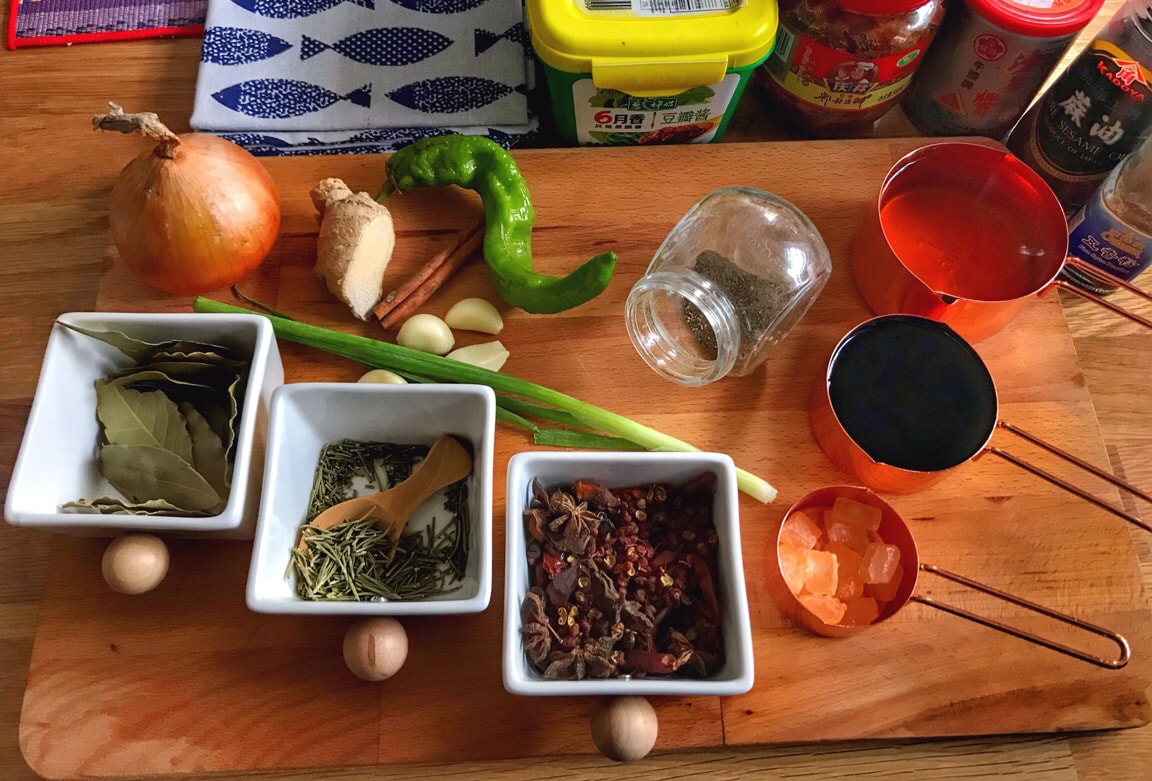 Two beautiful tendons, just over two pounds, sliced a little over an inch thick. The beef tendon is soaked in water, and the blood-sucking water is especially easy to use with degreasing paper.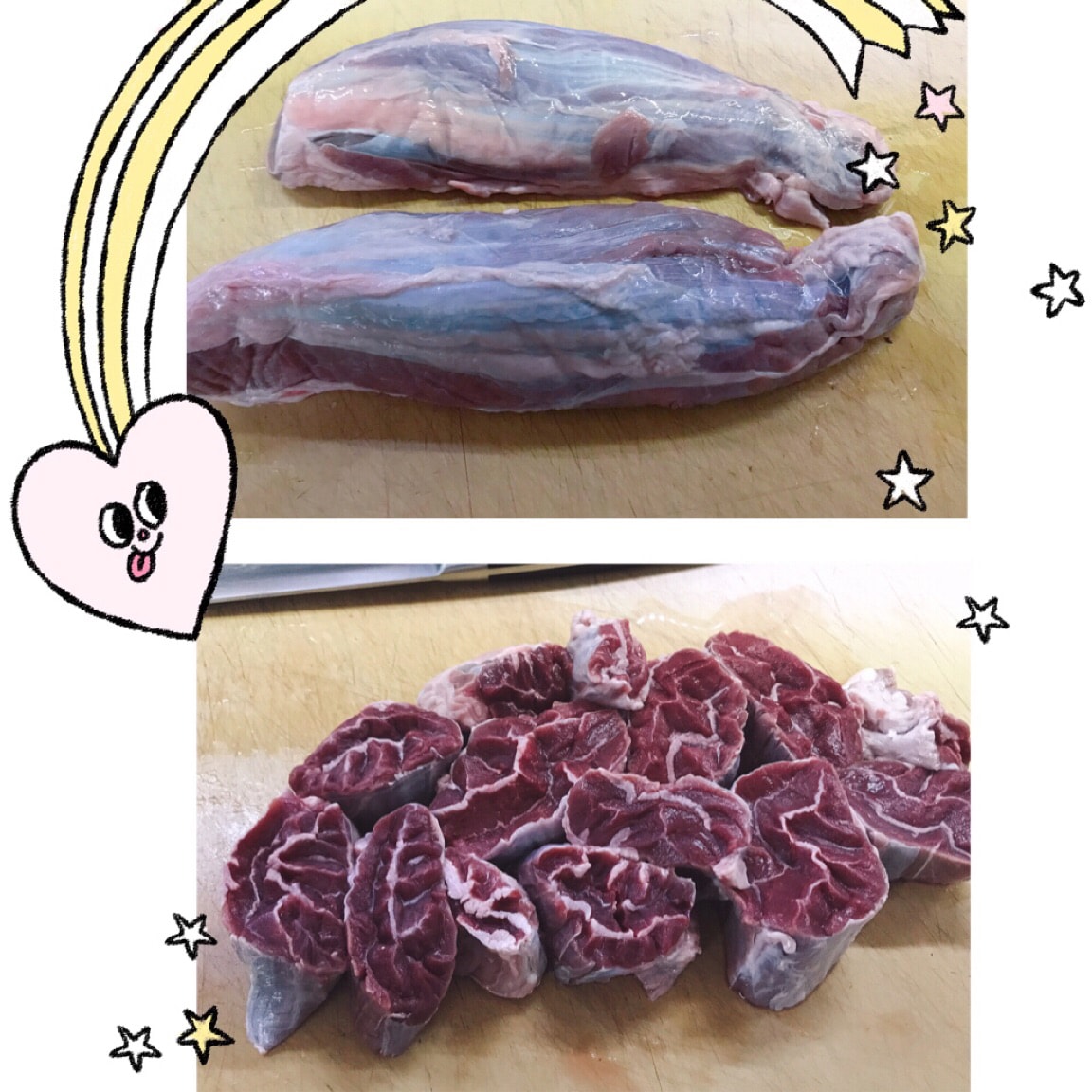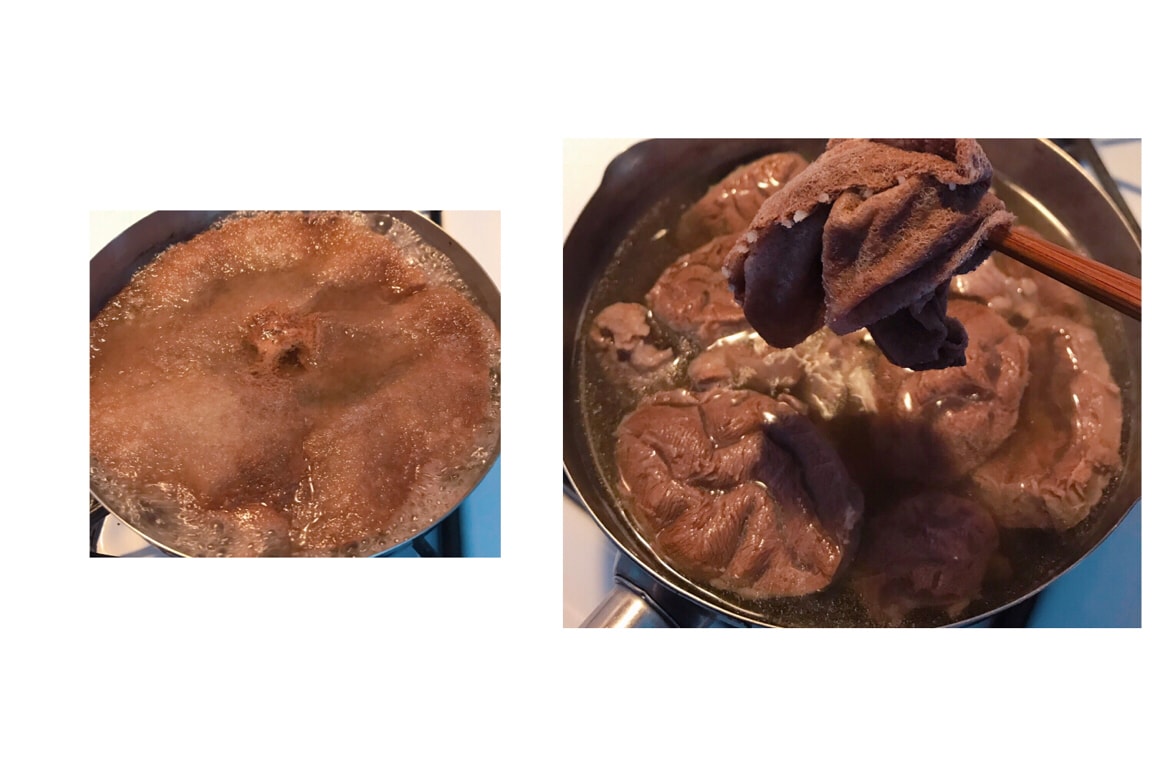 Heat wok over medium heat5-8minutes, pour oil Fry onions until transparent3-4minutes Add garlic, chilli, beef tendon, spices, all seasoning Fry evenly. I used an electric pressure cooker so I sautéed it directly in the pot.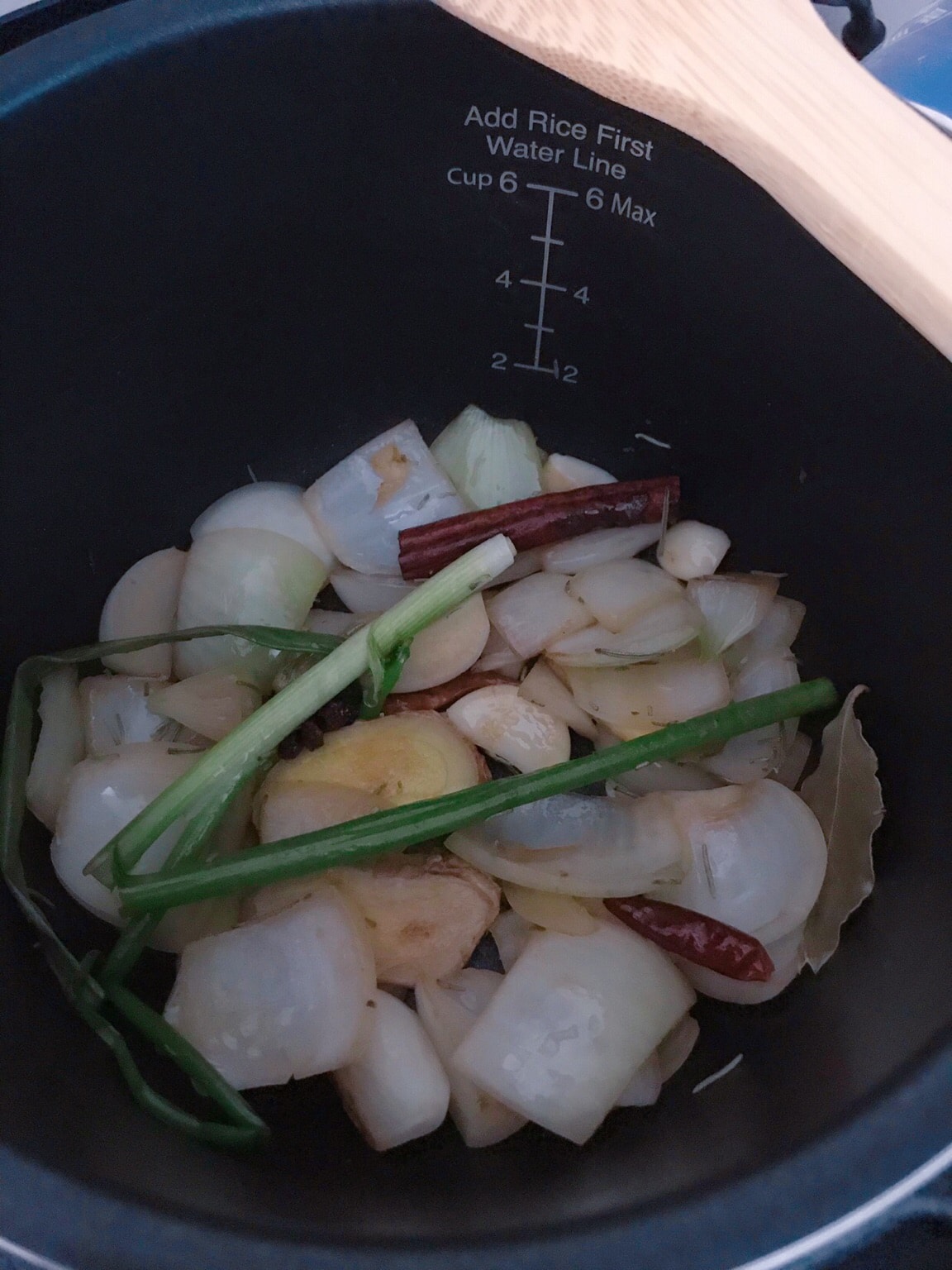 Add three cups of water and cook in a pressure cooker30minus. If the heat is maintained at medium heat, cover and simmer for 11hours and a half to two hours (if it is full, put the lid on leave a small slit)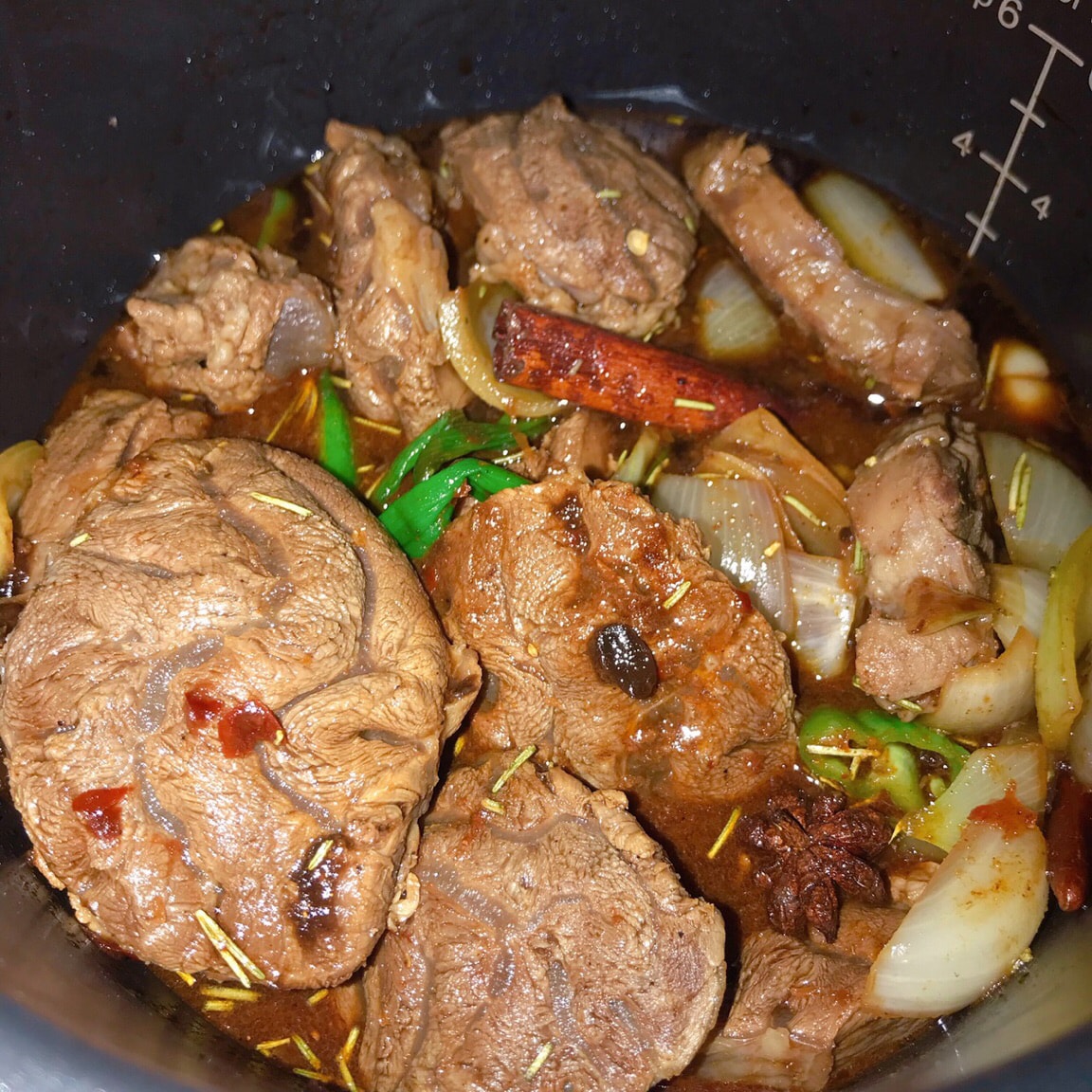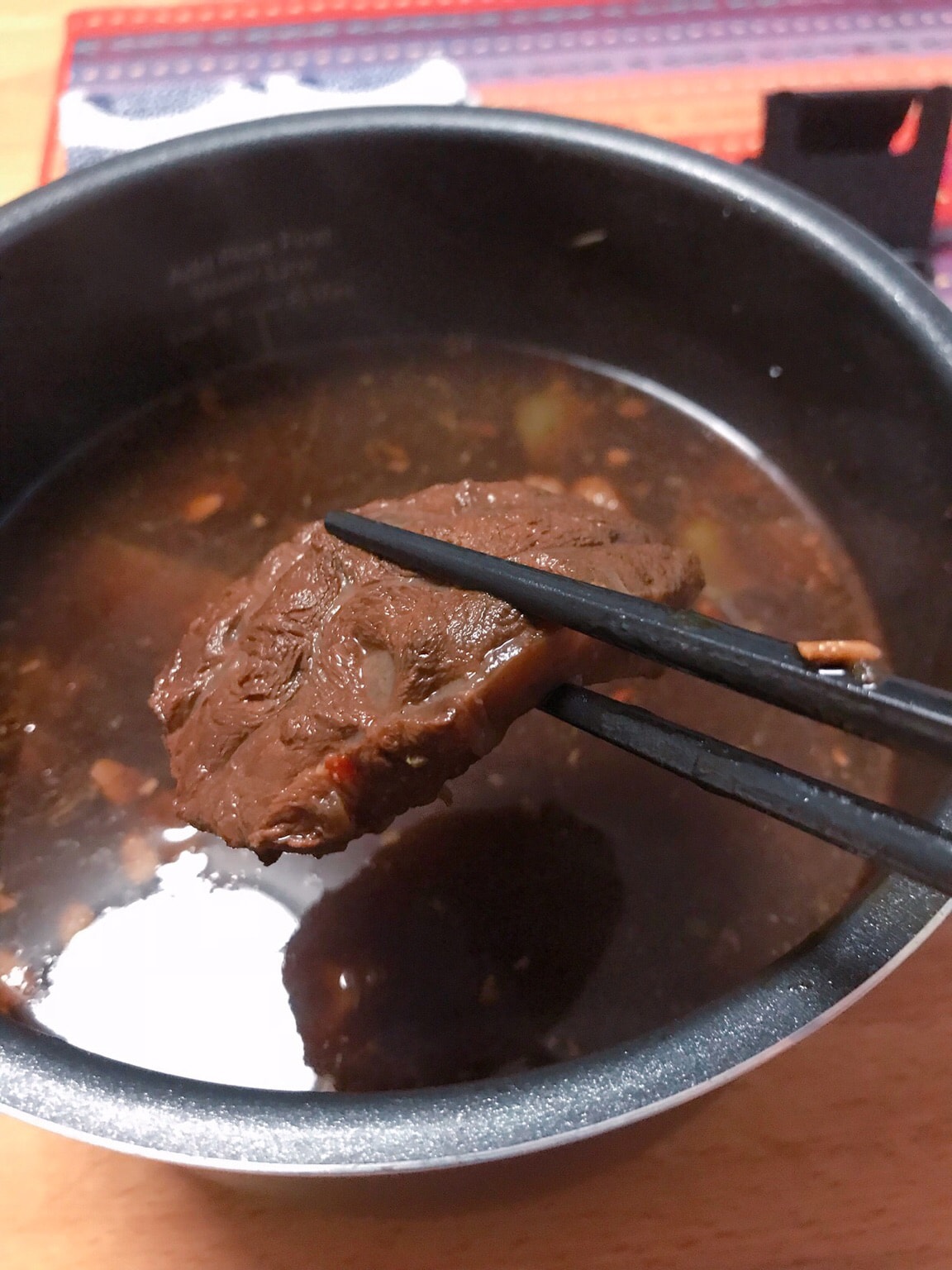 Use a knife to cut the noodles, which will not rise.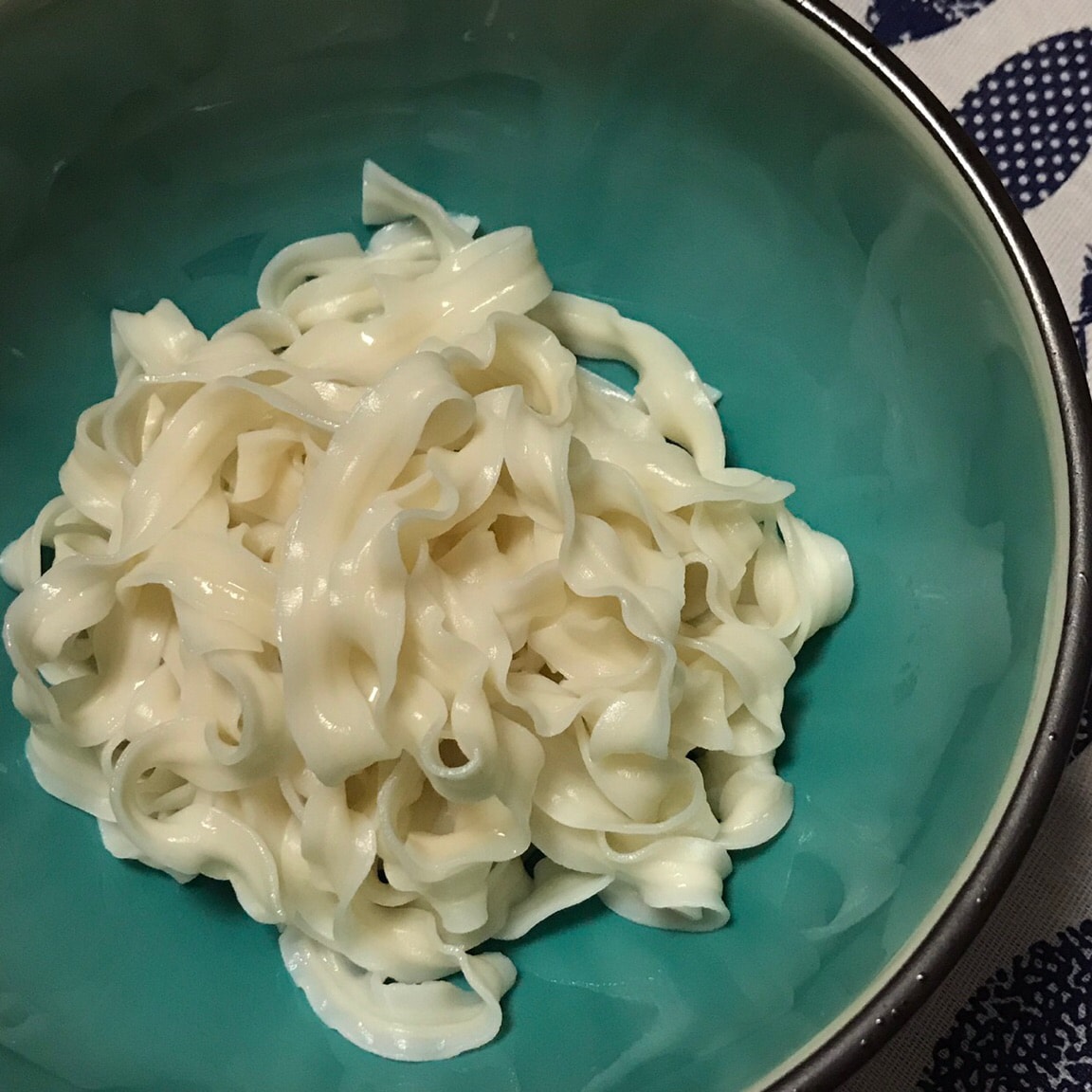 Added sauerkraut, cabbage, and a slightly spicy soup base.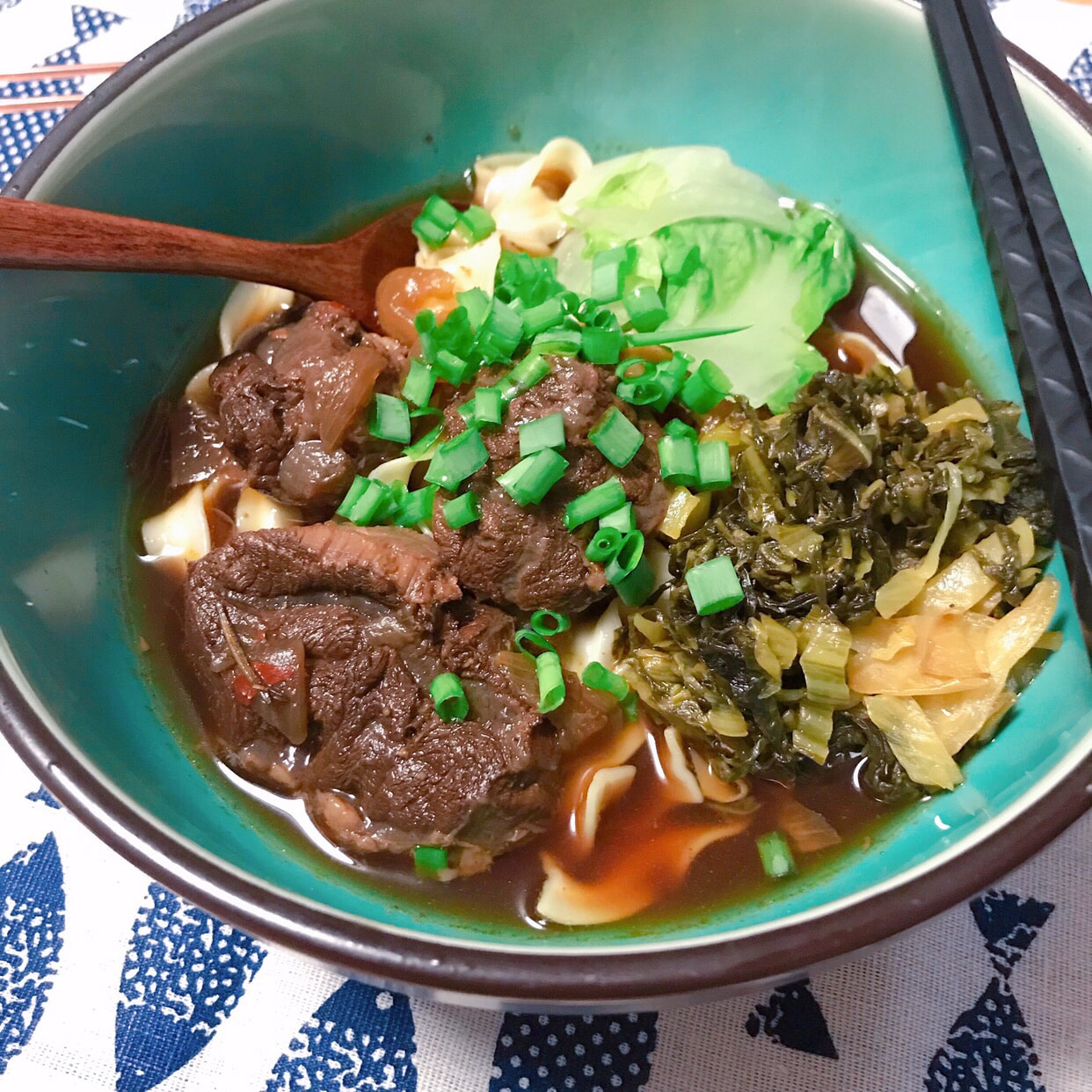 Boil time for different beef parts
-For parts with a lot of oil, beef ribs/short ribs/beef pits (boneless ribs short) — 1hour or less
-A moderately fatty area, brisket (brisket) or sirloin (flank)— 2hours
-Grease-free but finely meaty beef tendon hearts/money tendons — 2 hours
With a pressure cooker,15minutes1hour, soak overnight if desired.
~If you don't want spicy food, you can go for chili and spicy bean paste, and use the normal amount of bean paste➕< span class="s2"> times.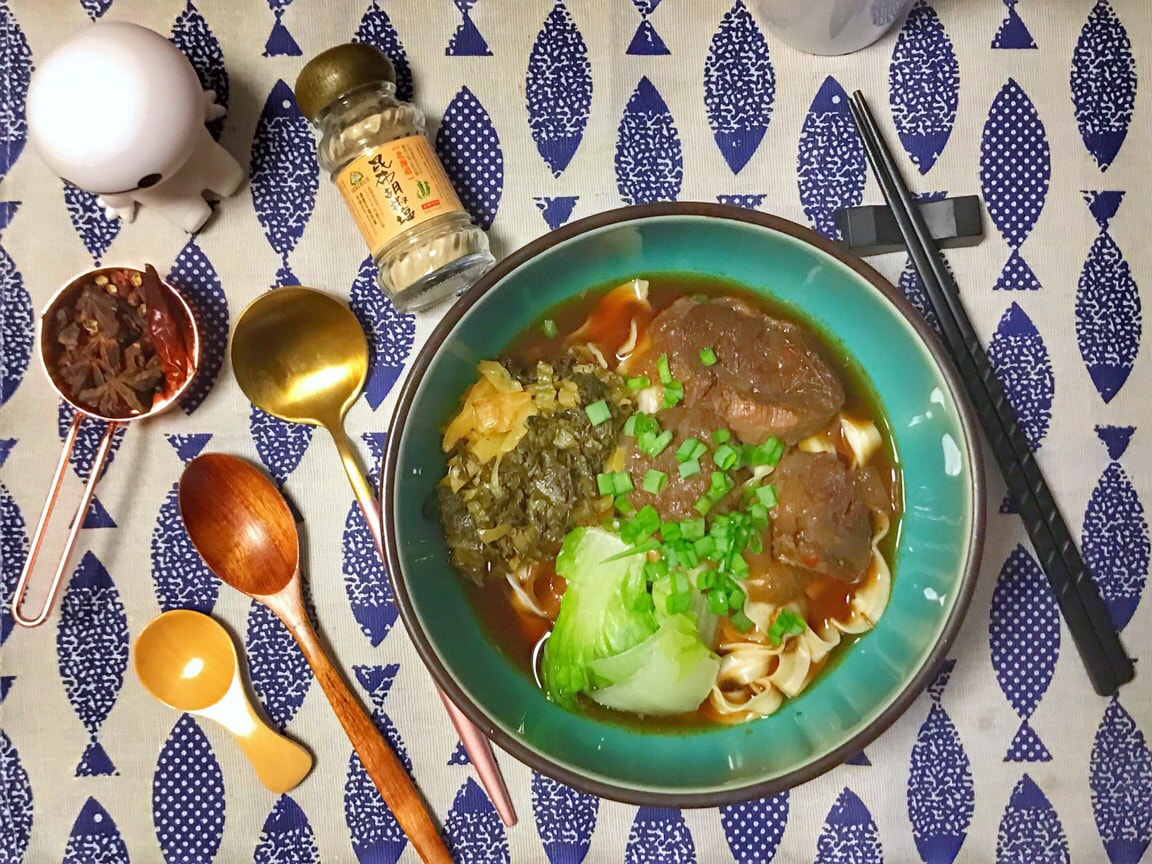 Hope you all have a good time and post the recipe for fried sauerkraut when you have time.

Show Original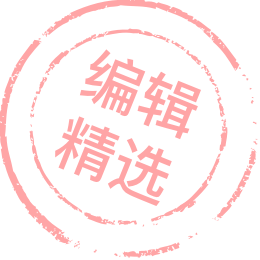 百吃不厭的紅燒牛肉麵~莫姐姐私房菜
今天分享的這道紅燒牛肉麵用的調料比較多,但是做法卻非常簡單。只要配料用對了,非常容易就做出好吃的紅燒牛肉湯來。如果是下麵吃就多備點湯,拌飯吃的話配個青菜就很可口了。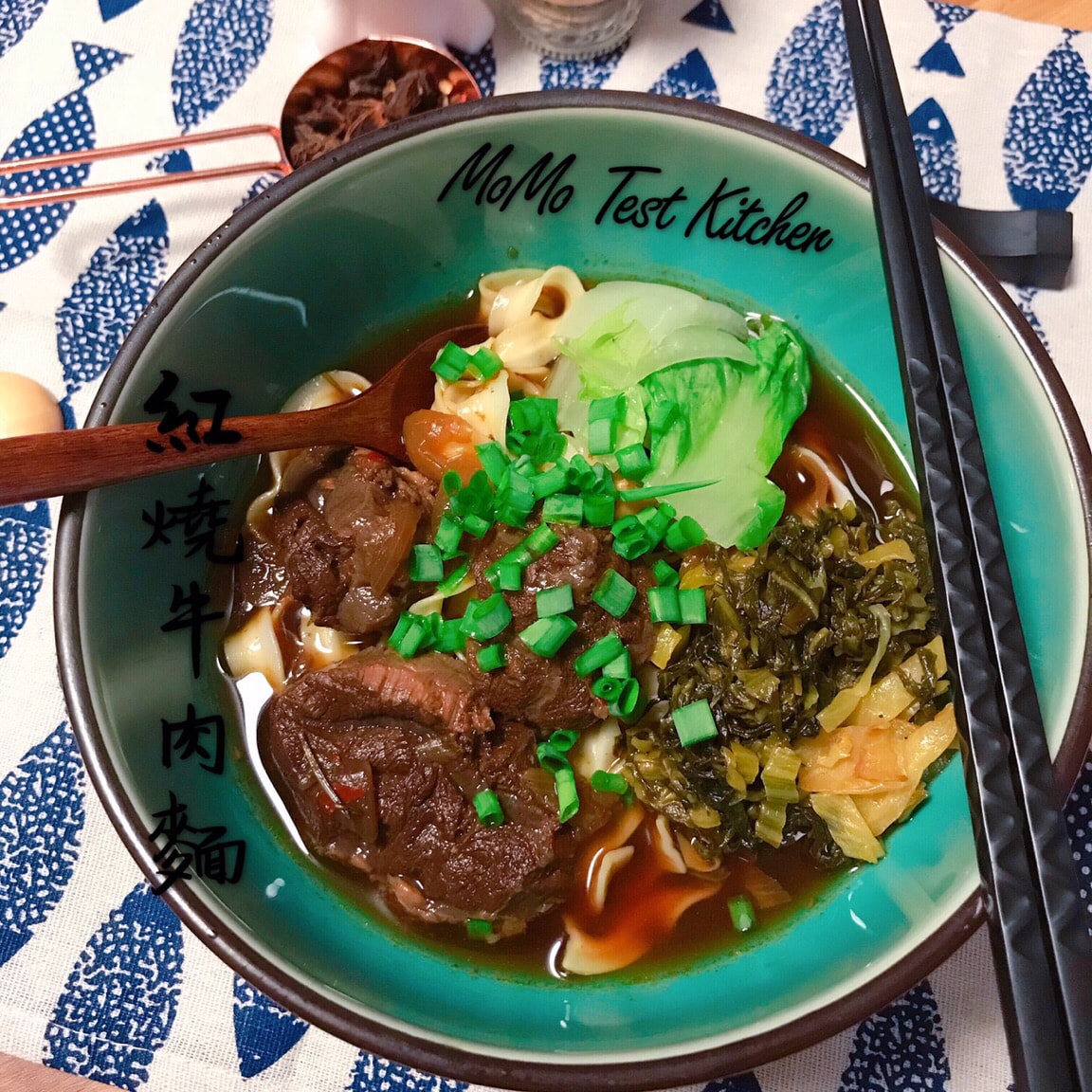 2lbs 牛腱 切塊
洋蔥一個 切塊
辣椒一個
大蒜4顆
薑3片
蔥一條
月桂一條
thym
黑胡椒
辣豆瓣醬 1湯匙🥄 可以減少
沙茶醬 1湯匙🥄
六月香豆瓣醬 1湯匙🥄
米酒1杯
醬油半杯
麻油少許
冰糖1湯匙🥄
八角一顆

兩條漂亮的金錢腱,正好兩磅多些,切成一寸多點厚度。牛腱過水,放了去油紙吸血水特別好用。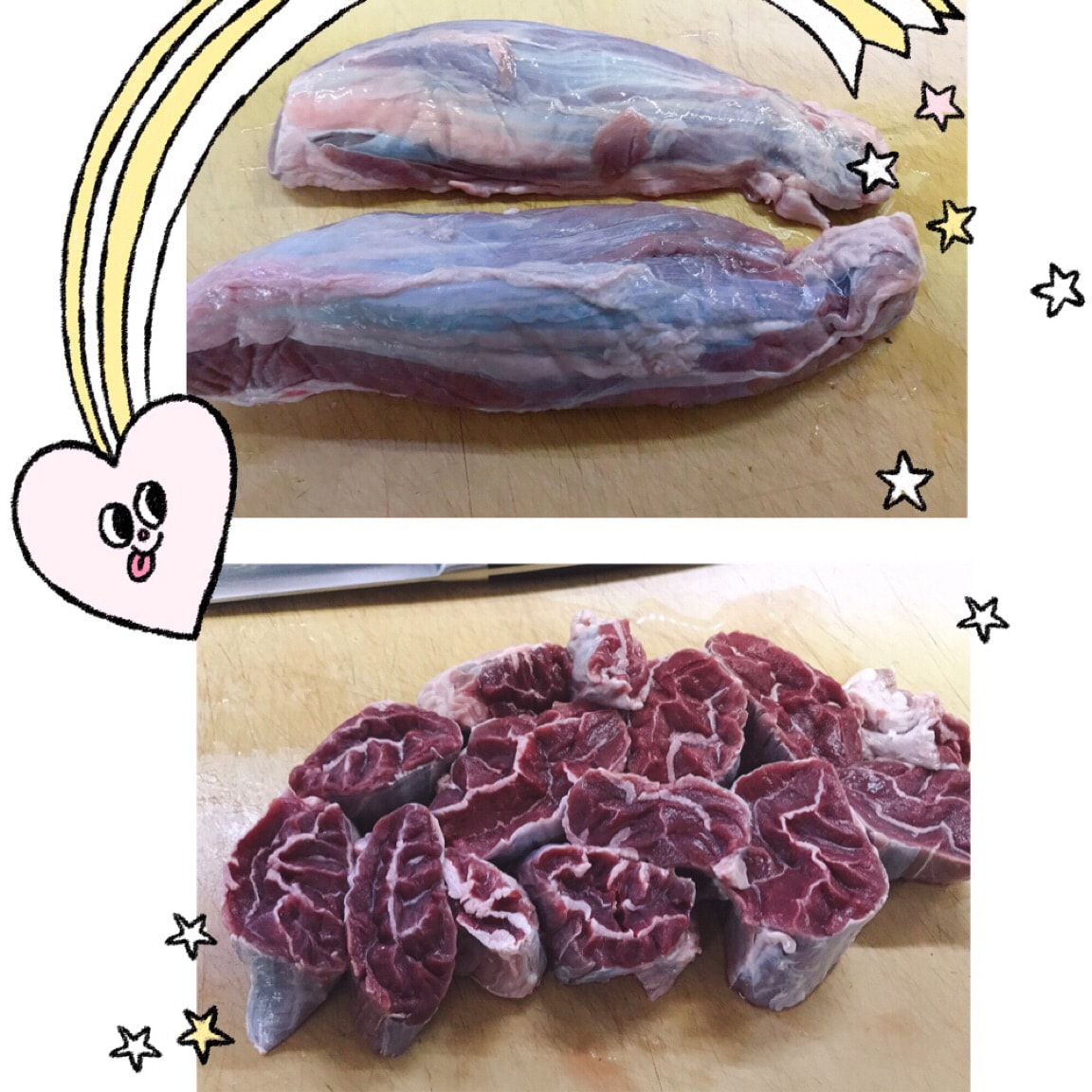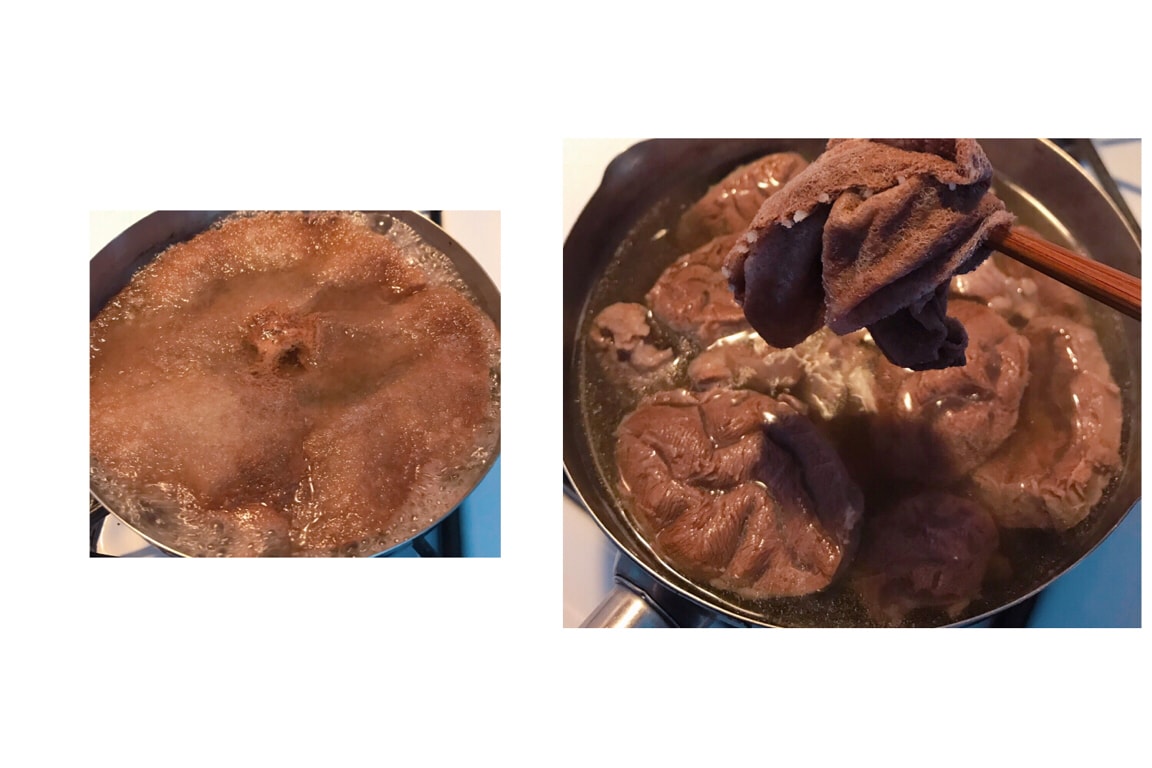 鐵鍋中火加熱5-8分鐘,倒油 炒洋蔥到透明3-4分鐘 加大蒜,辣椒,牛腱,香料,全部調料 翻炒均勻。我用的是電子高壓鍋,所以直接在鍋裡炒了。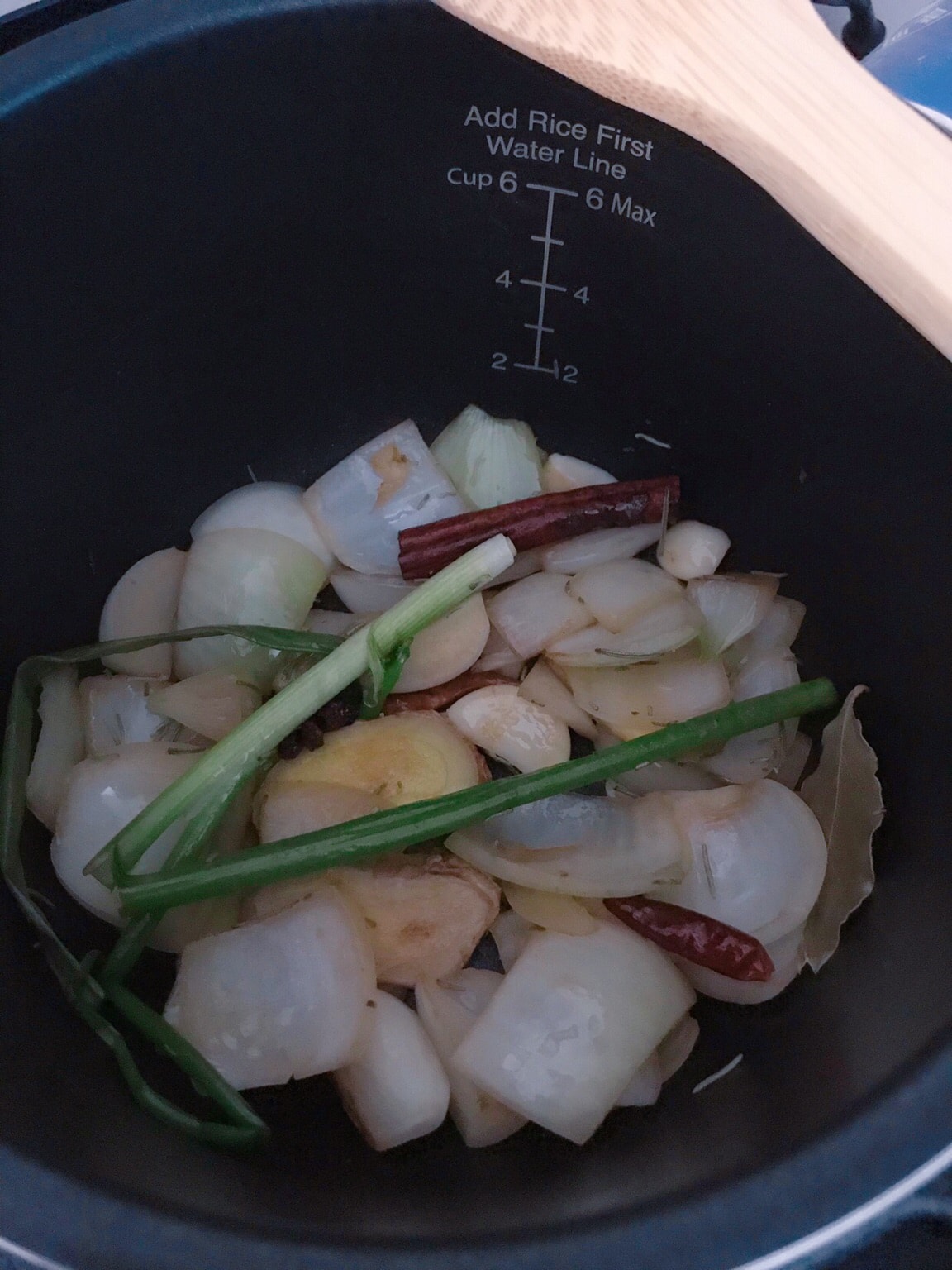 加三杯水,用高壓鍋30分鐘就已經燉爛。如果火煮保持中火,加蓋燉煮1個半小時至兩個小時(當中如果滿出來把蓋子留一條小縫)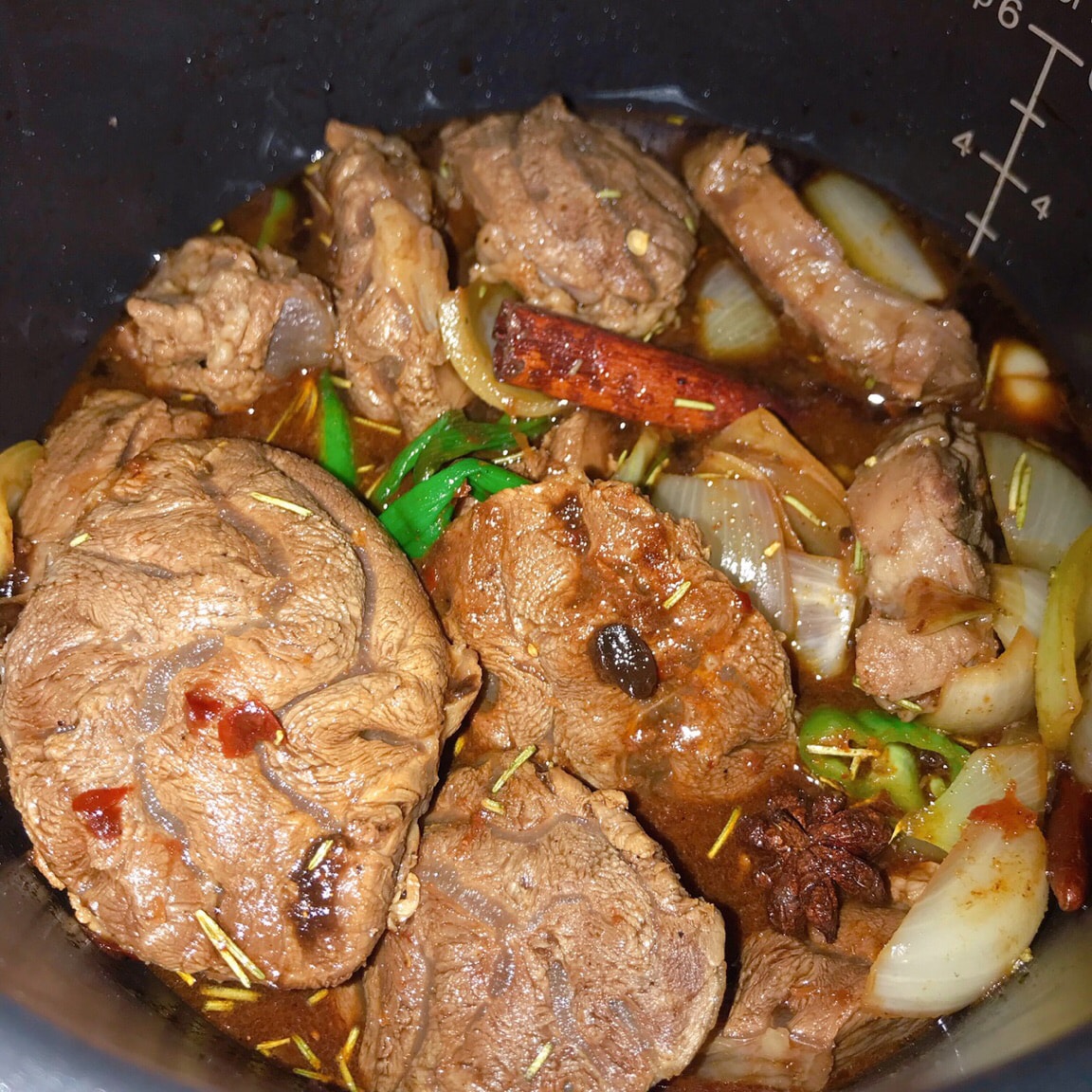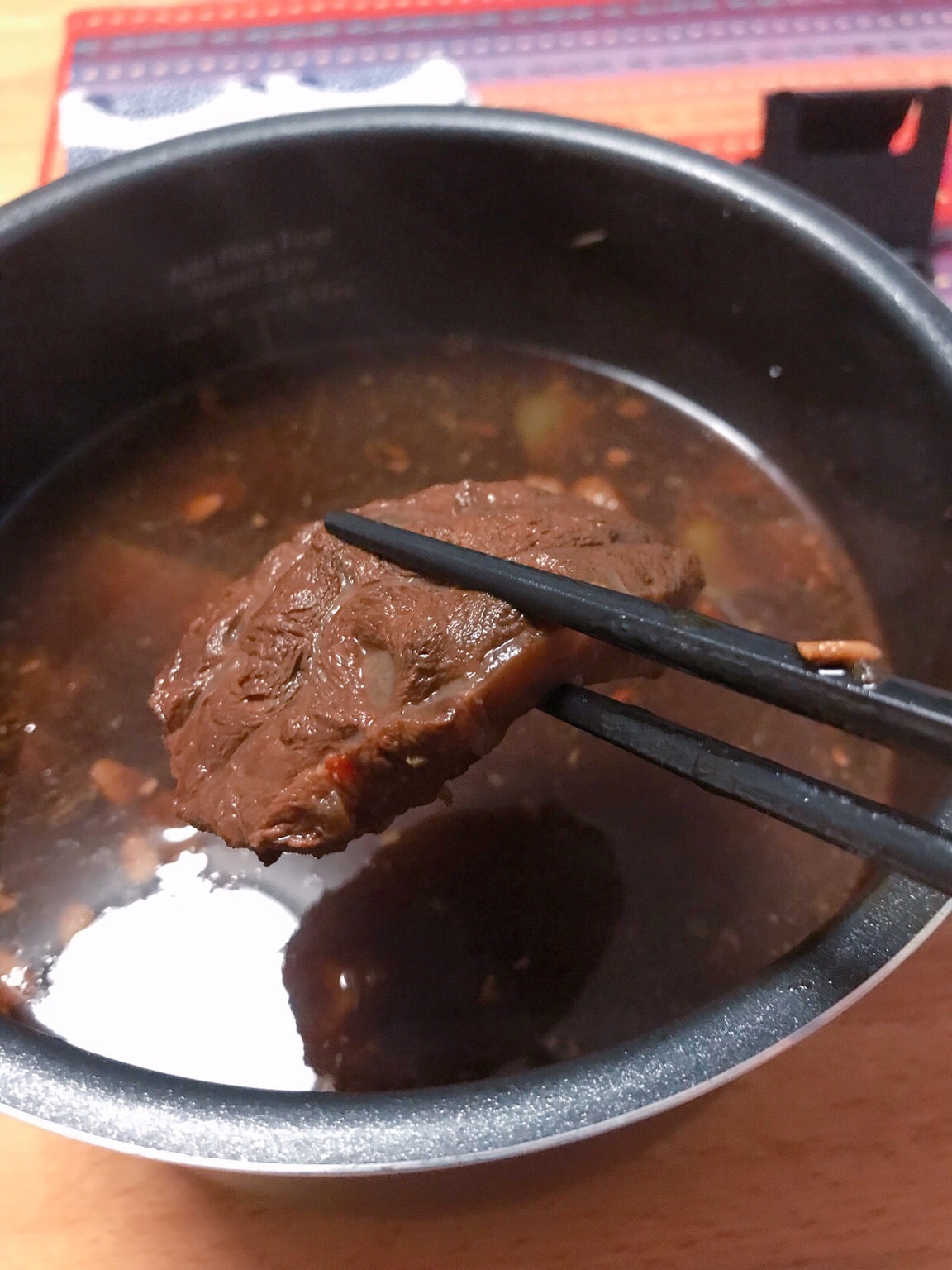 用的是小刀削麵,比較不會漲。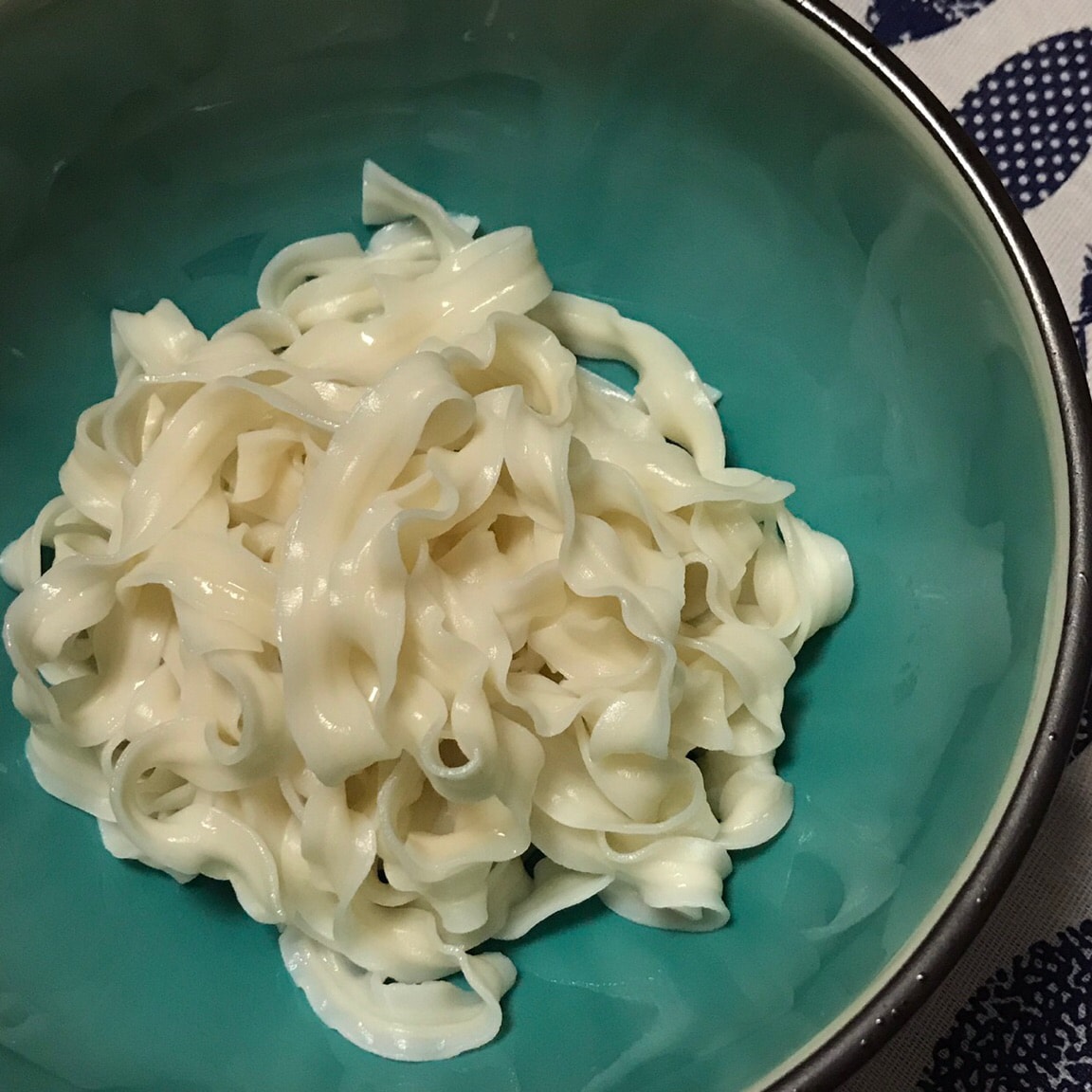 加了自己炒的酸菜,白菜,配上微辣的湯底特別開胃。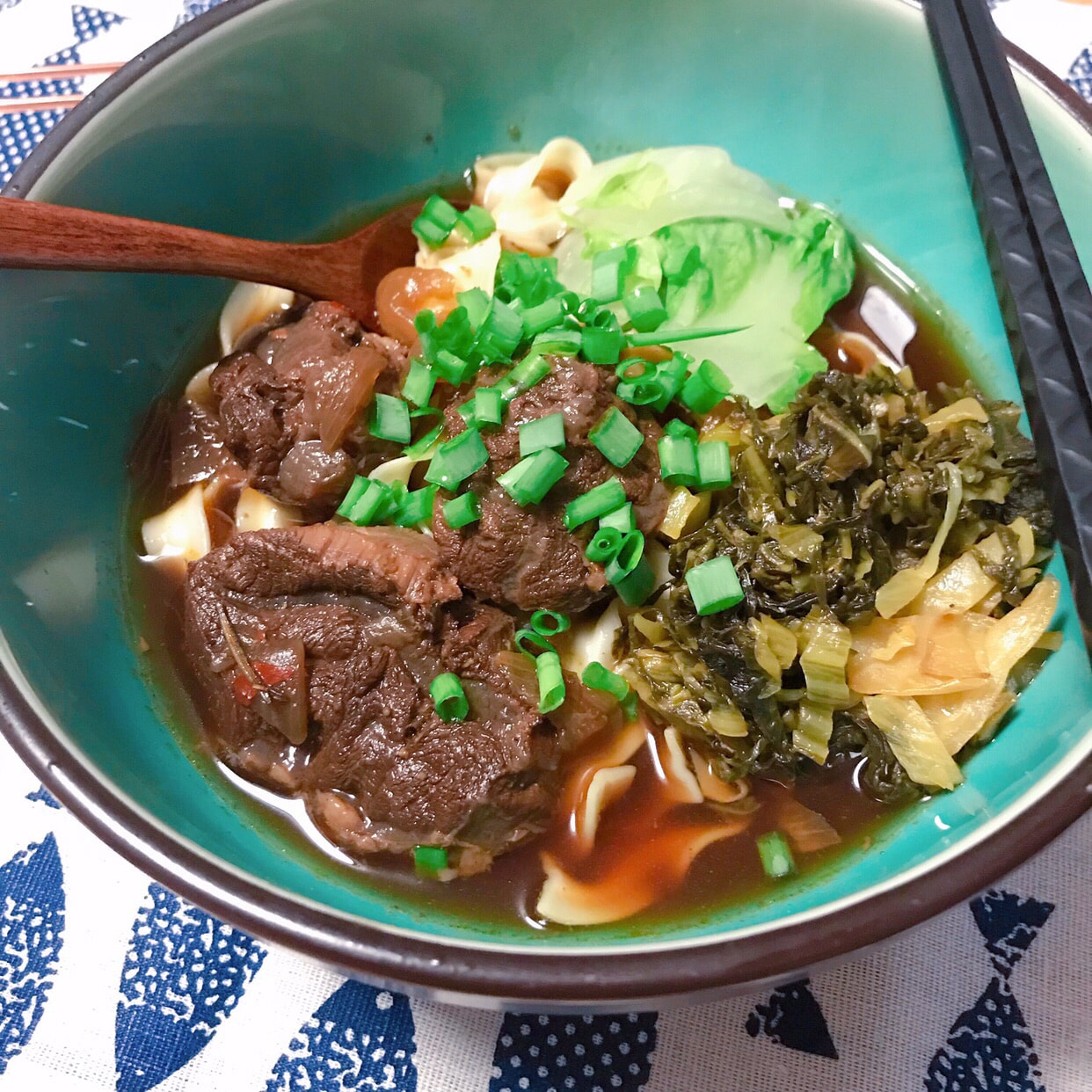 不同牛肉部分的燉煮時間
-油脂多的部位,牛肋條/牛小排/牛坑腩(boneless short ribs) — 1小時或以內
-油脂中度的部位,牛胸腩(brisket)或牛腩(flank)— 2小時
-無油脂但肉質細緻的牛腱心/金錢腱 — 2小時
用壓力鍋,15分鐘可以抵上1小時,想入味就浸泡過夜。
~如果不想要辣的可以去了辣椒跟辣豆瓣醬,把正常豆瓣醬的分量➕倍。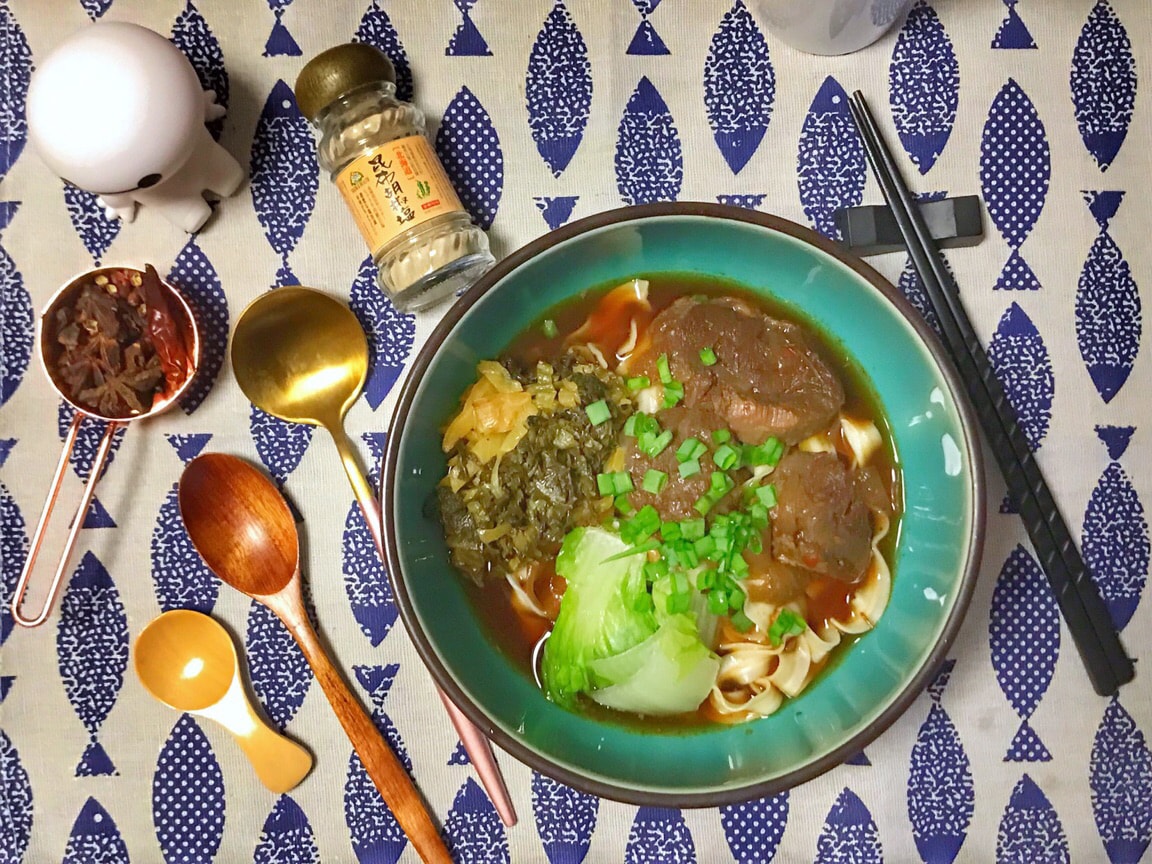 希望大家吃的開心,有時間把炒酸菜的食譜也發出來。