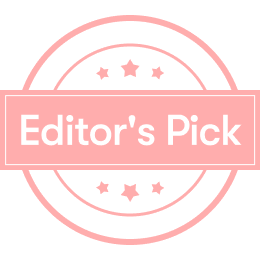 Unique Food - Pan-Fried Salmon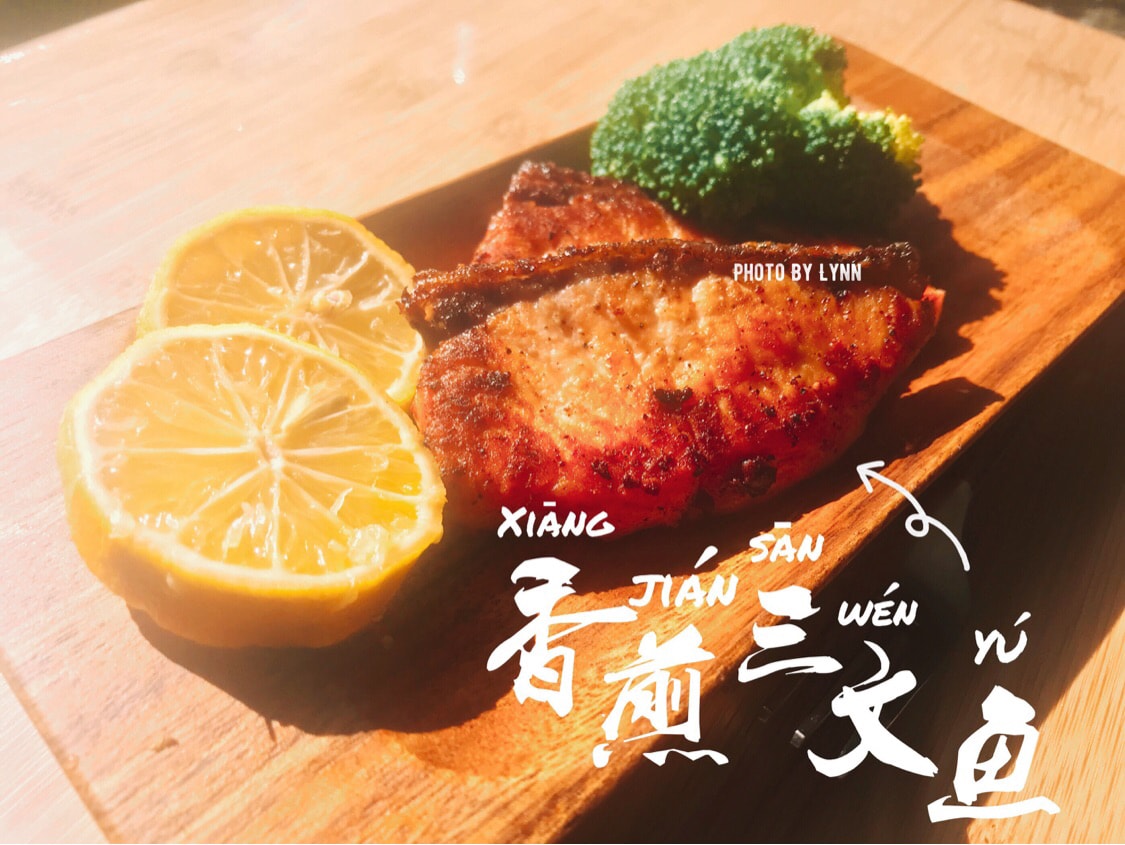 This is a simple and quick dish
Actually, I personally don't like to eat fish, because I am easy to get stabbed, so I usually eat only those with very few or no thorns. Salmon is one of my first choices. Delicious, less thorns, and easy to make, because it seems that there are only a few ways to do it😂😂😂
Salmon is especially good for children, don't worry about thorns, and it is rich in nutrients, but it is not recommended to eat it every day. My family eats it once a week or two.
Having praised it so much, let's introduce the salmon
Salmon is rich in nutrients, rich in unsaturated fatty acids, very rich in protein, and essential minerals for the human body"< /span>Copper"and various minerals, and the protein in fish contains< /span>18Amino acids (including essential 8< span class="s2"> amino acids), and the protein content is significantly higher than other fish.
So nutritious and easy to make delicious food
Do it now
Materials: Salmon.Lemon.Black pepper salt.butter.Ginger slices
First, cut the salmon into slices as thick as the index finger. If it is too long, you can make another cut in the middle.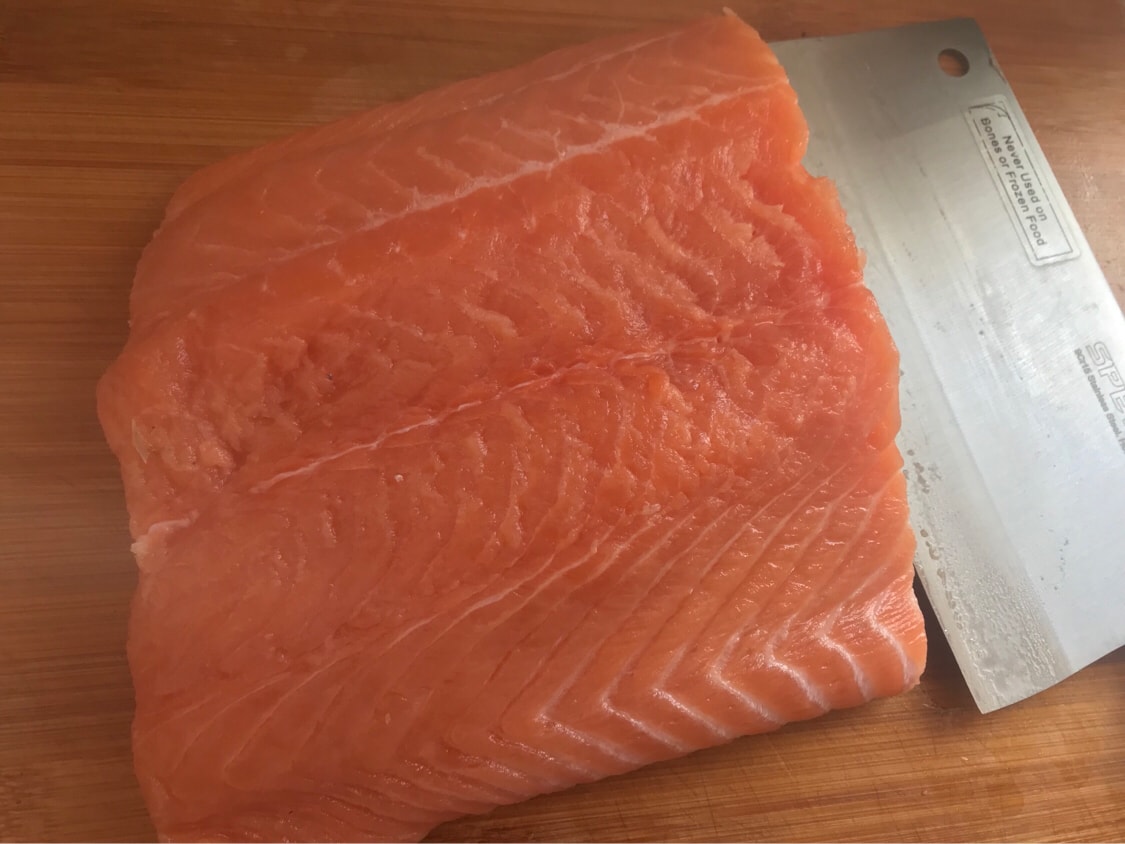 Then slice the lemon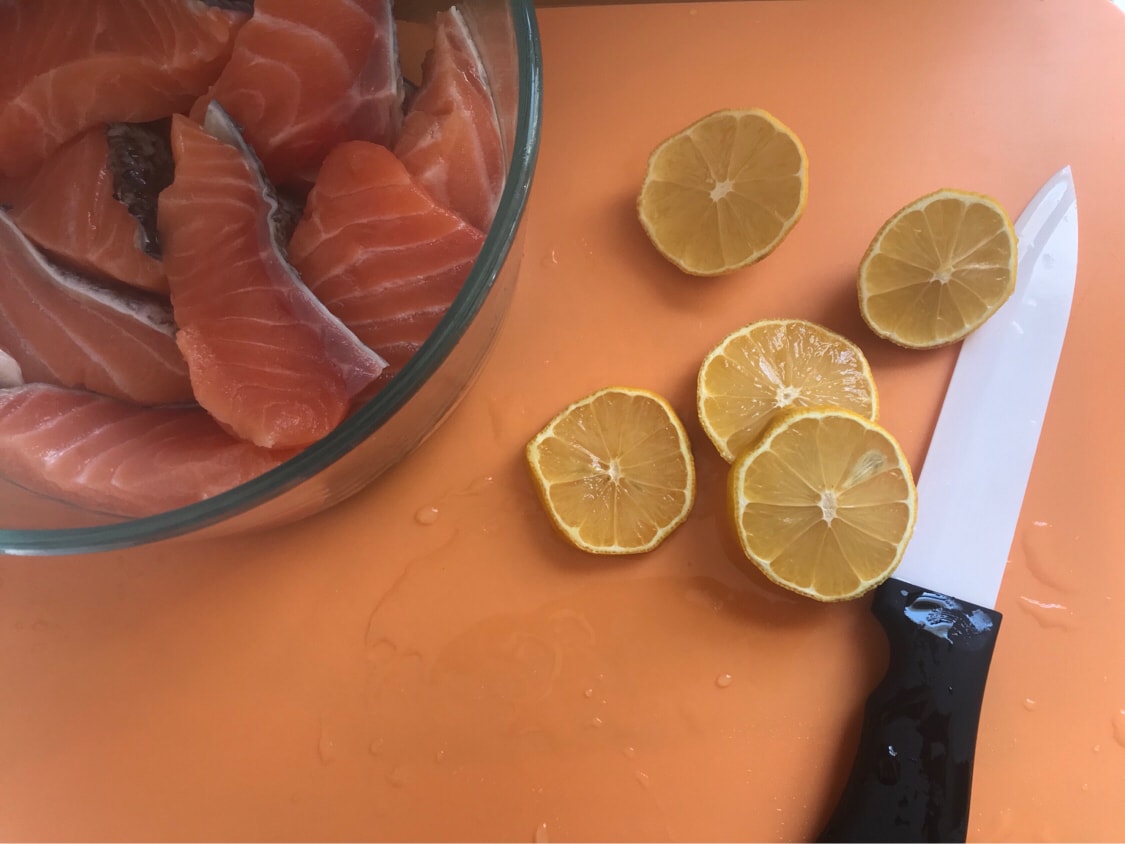 Add black pepper salt and ginger slices, if there is no black pepper salt, you can add black pepper powder and salt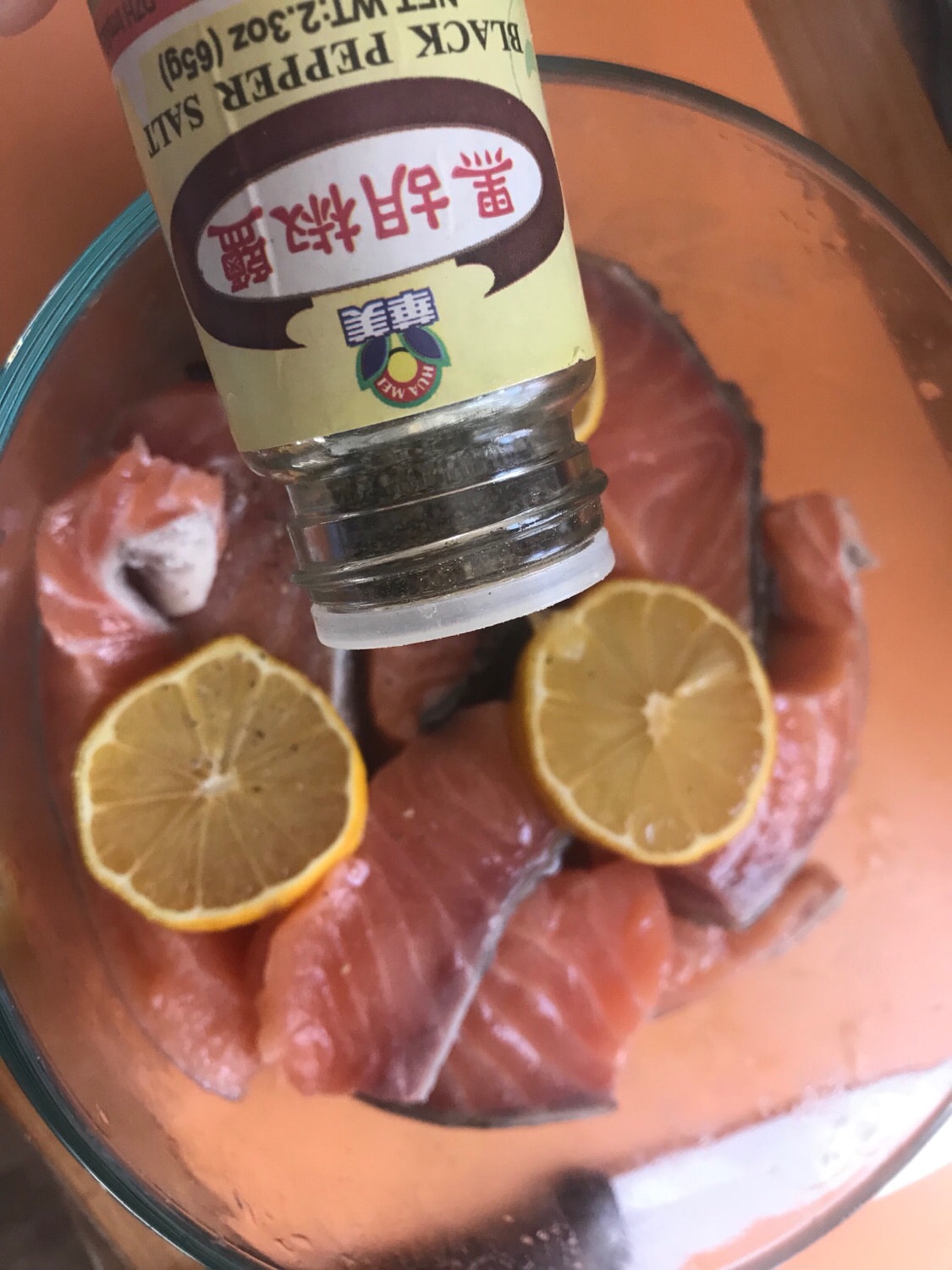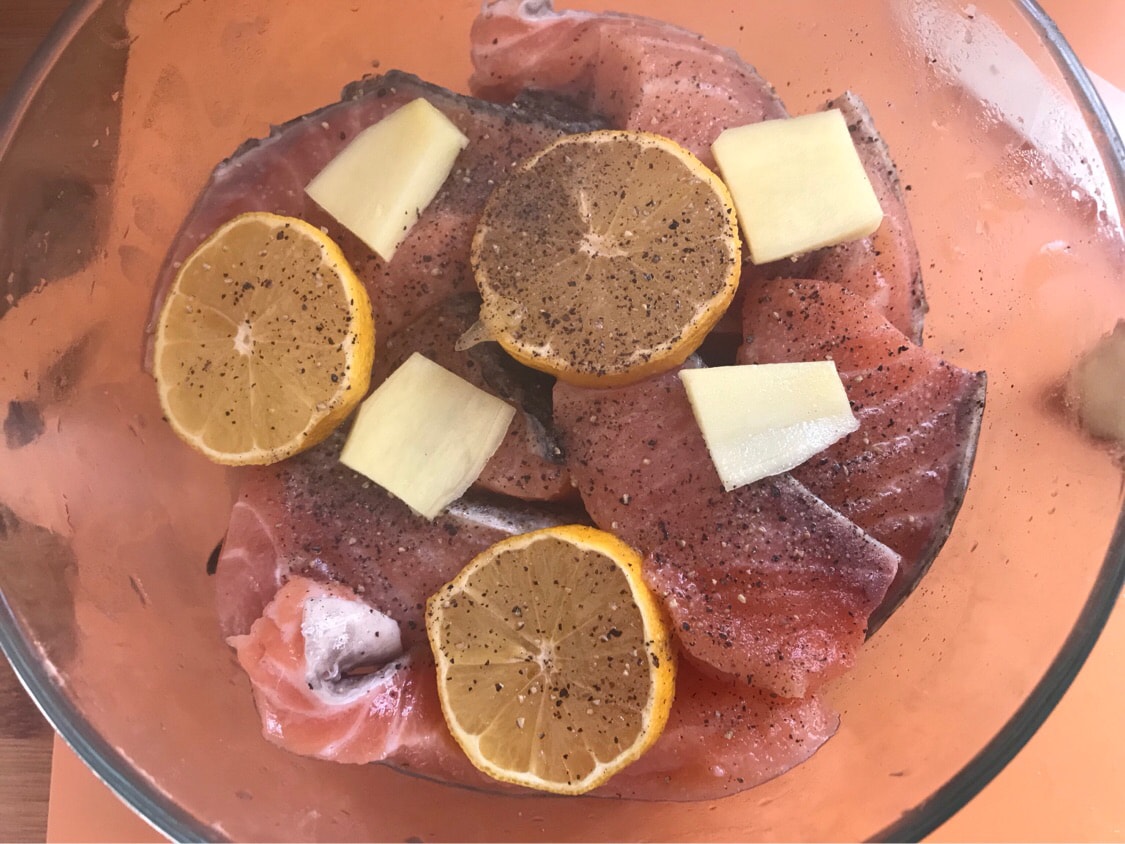 Then mix well and marinate20-30minutes< /p>
After the pot is very, very hot, immediately add a small piece of butter and salmon after turning to medium-low heat. I didn't put any oil here because I'm losing weight😂😂
Also, put the salmon after the pot is very hot at the beginning to set the salmon shape, otherwise it will easily fall apart.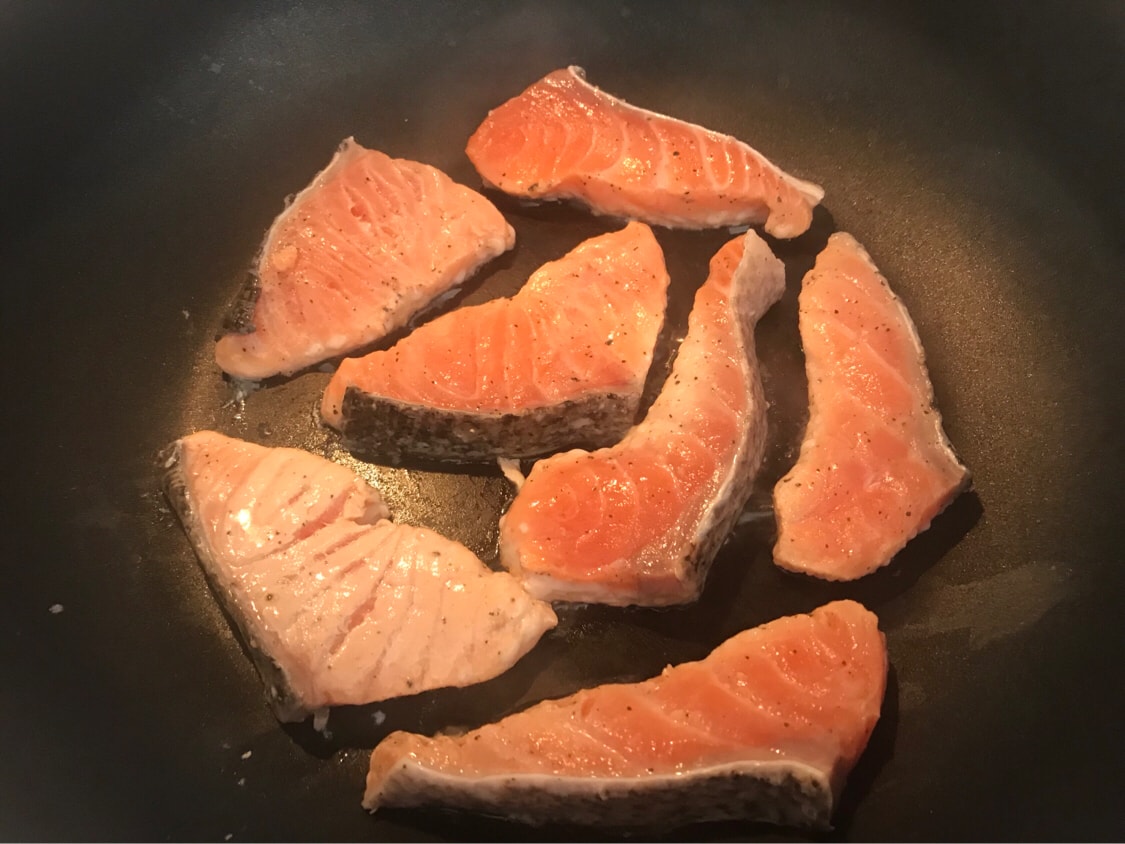 Fried and ready to serve, delicious.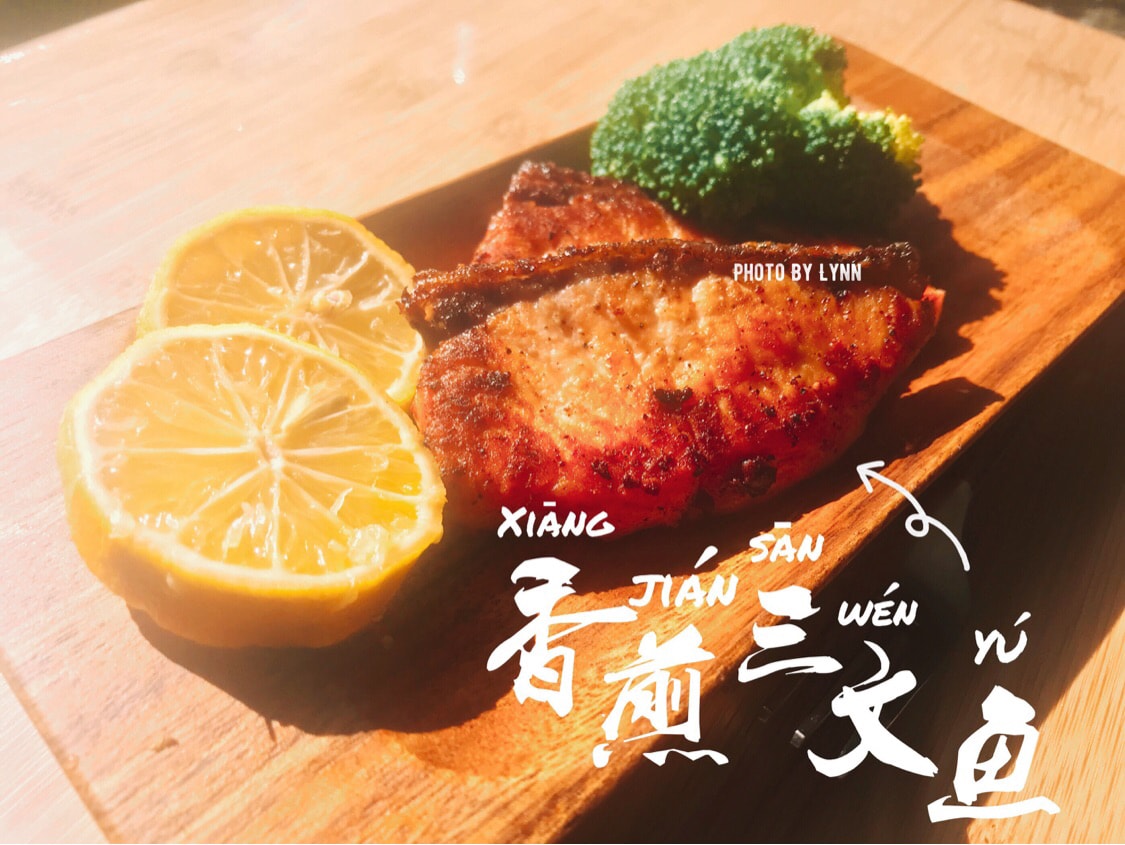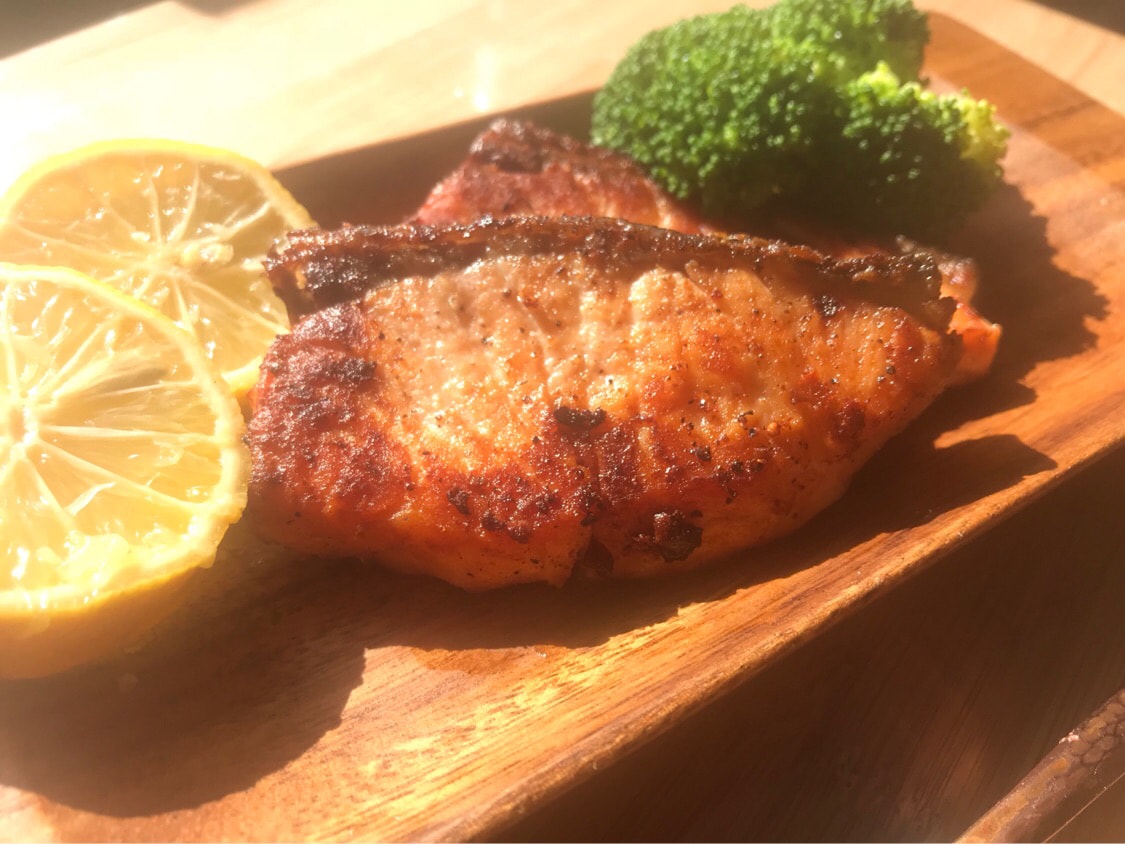 Show Original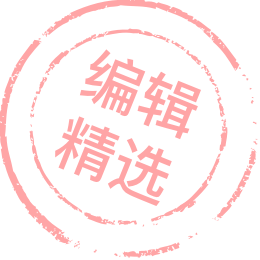 独爱美食-香煎三文鱼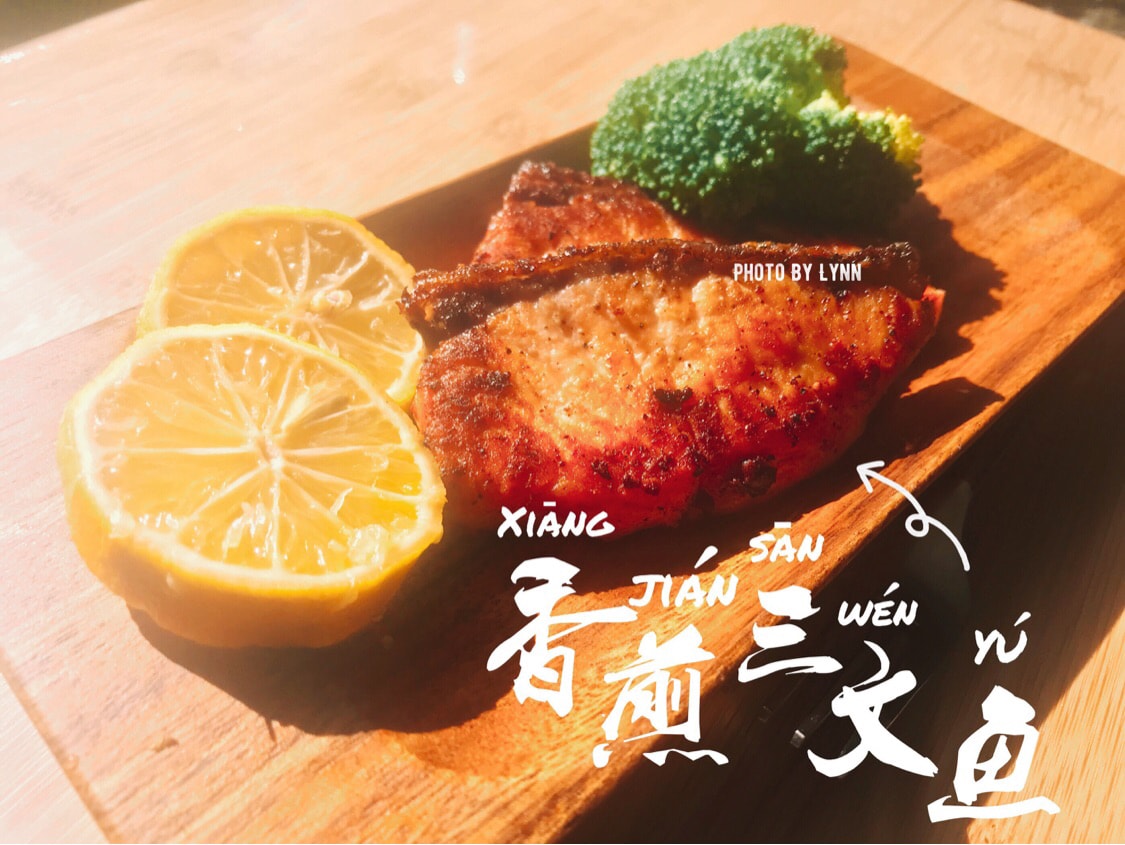 这是一道简单而又快手的菜
其实我个人是不喜欢吃鱼的,因为我很容易被扎刺,所以我一般吃只吃刺非常少或者没刺的,三文鱼就是我首选之一,好吃,刺还少,做起来还简单,因为好像也只有这么几种做法而已😂😂😂
三文鱼给小孩子吃特别好,不用担心扎刺,还有丰富的营养,但不建议天天吃哦,我家是一两个星期吃一次。
夸了它这么多,下面介绍下三文鱼
三文鱼营养丰富,富含不饱和脂肪酸,富含非常丰富的蛋白质,还有人体不可缺少的矿物质"铜"和多种矿物质,而且鱼肉中的蛋白质含有18中氨基酸(其中包括人体必需的8种氨基酸),且蛋白质含量明显高于其他鱼类。
所以这么营养丰富有做法简单的美味佳肴
赶紧做起来吧
材料:三文鱼.柠檬.黑胡椒盐.黄油.姜片
首先把三文鱼切食指粗那么厚的片,如果太长,可以中间再来一刀。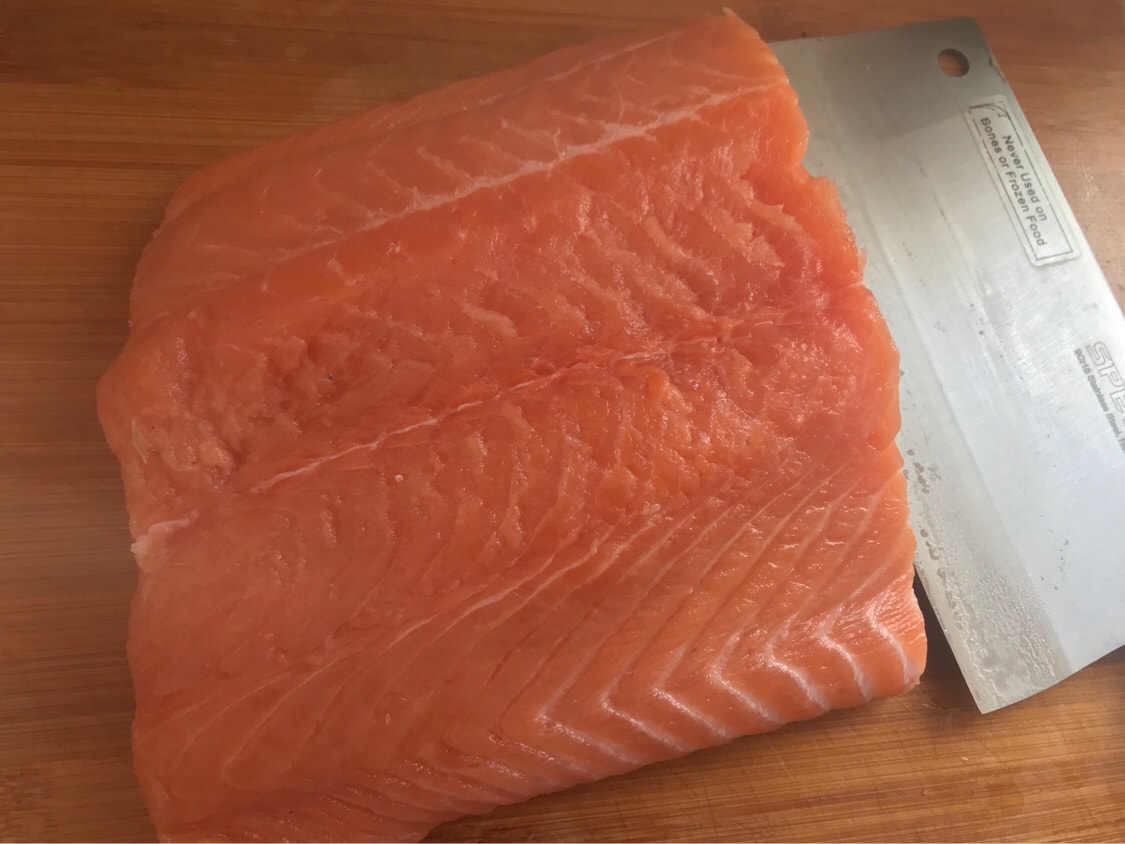 然后把柠檬切片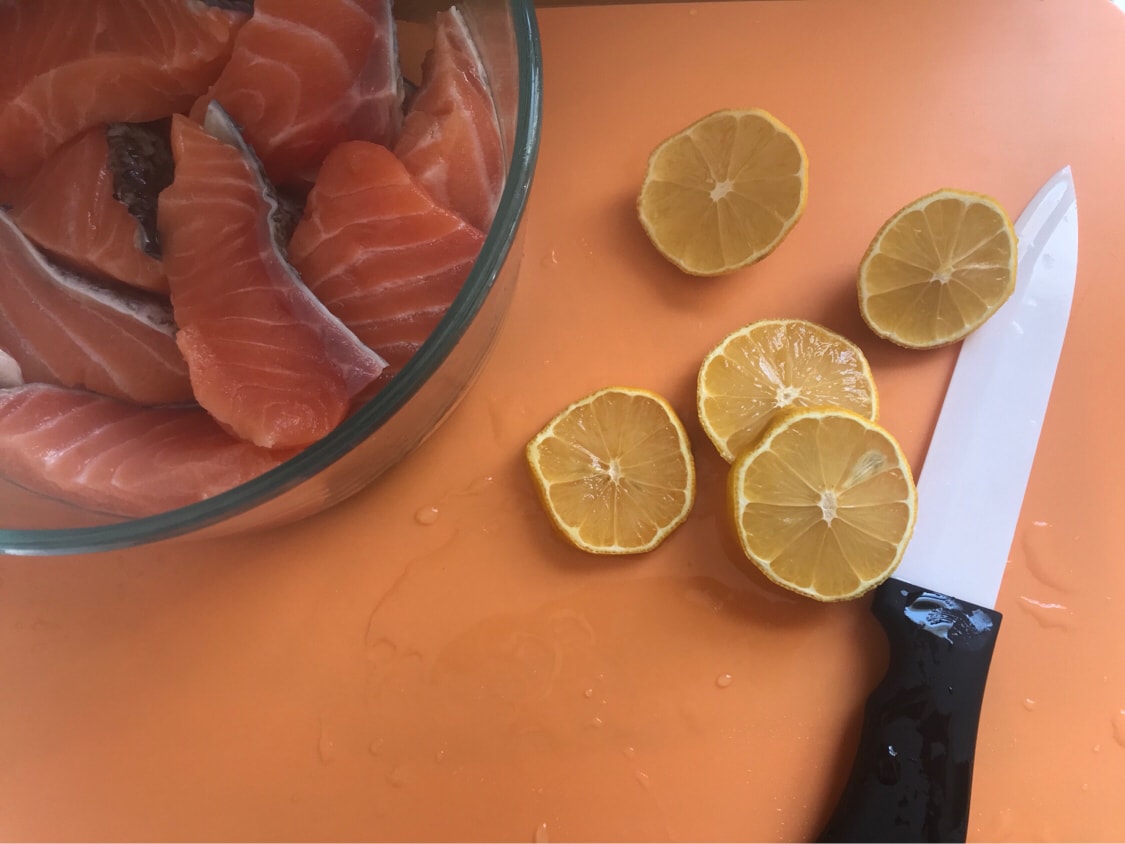 加入黑胡椒盐和姜片,没有黑胡椒盐的话,可以加黑胡椒粉和盐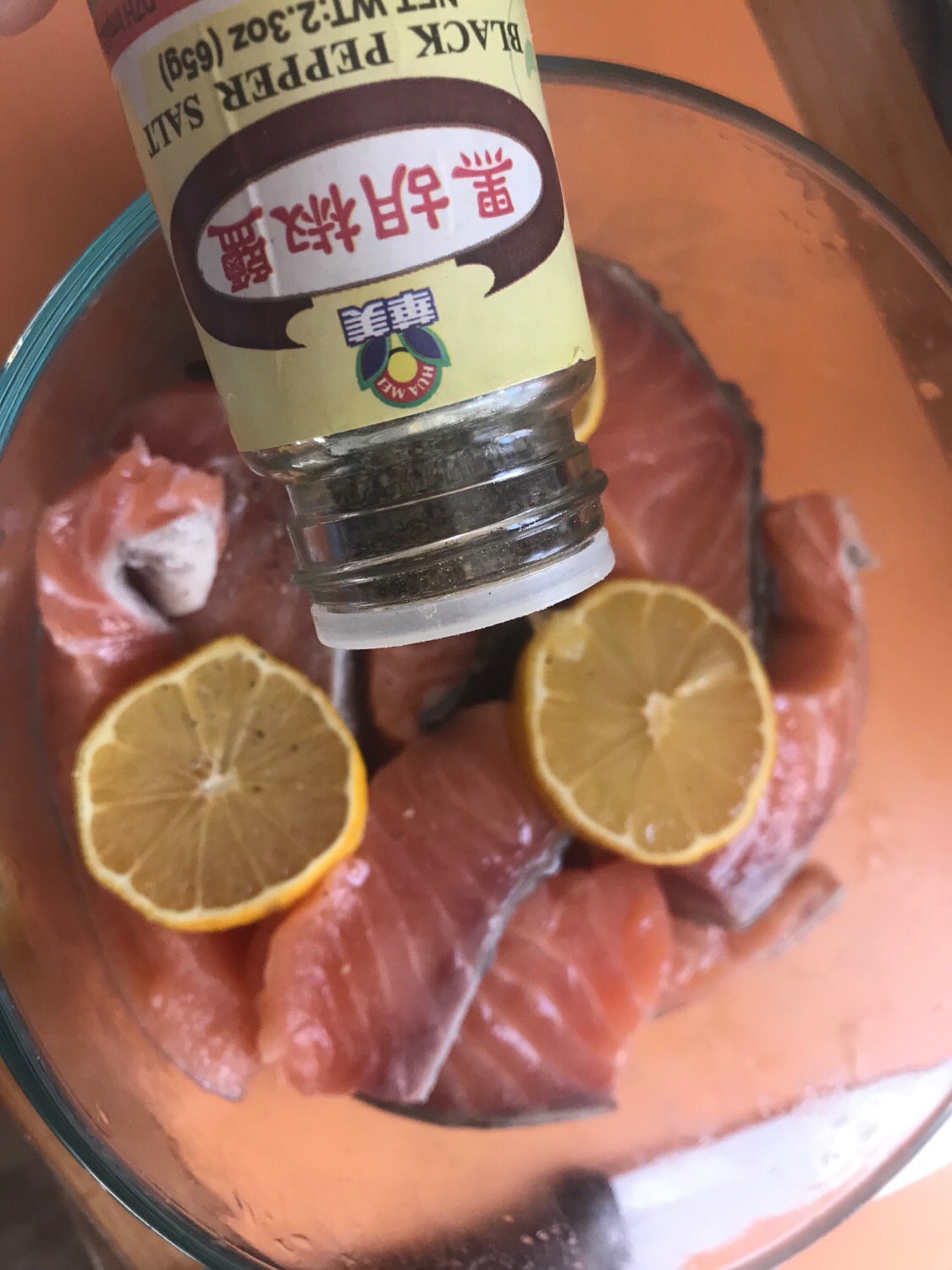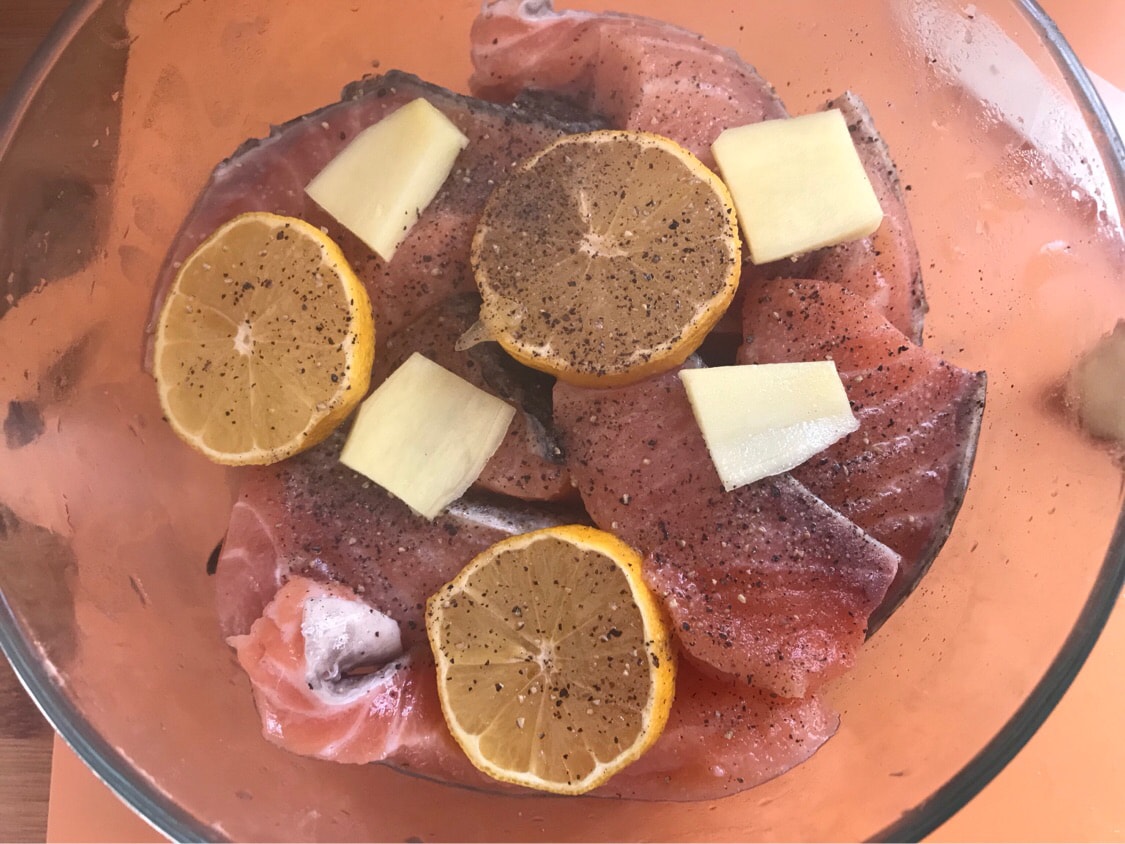 然后拌匀,腌制20-30分钟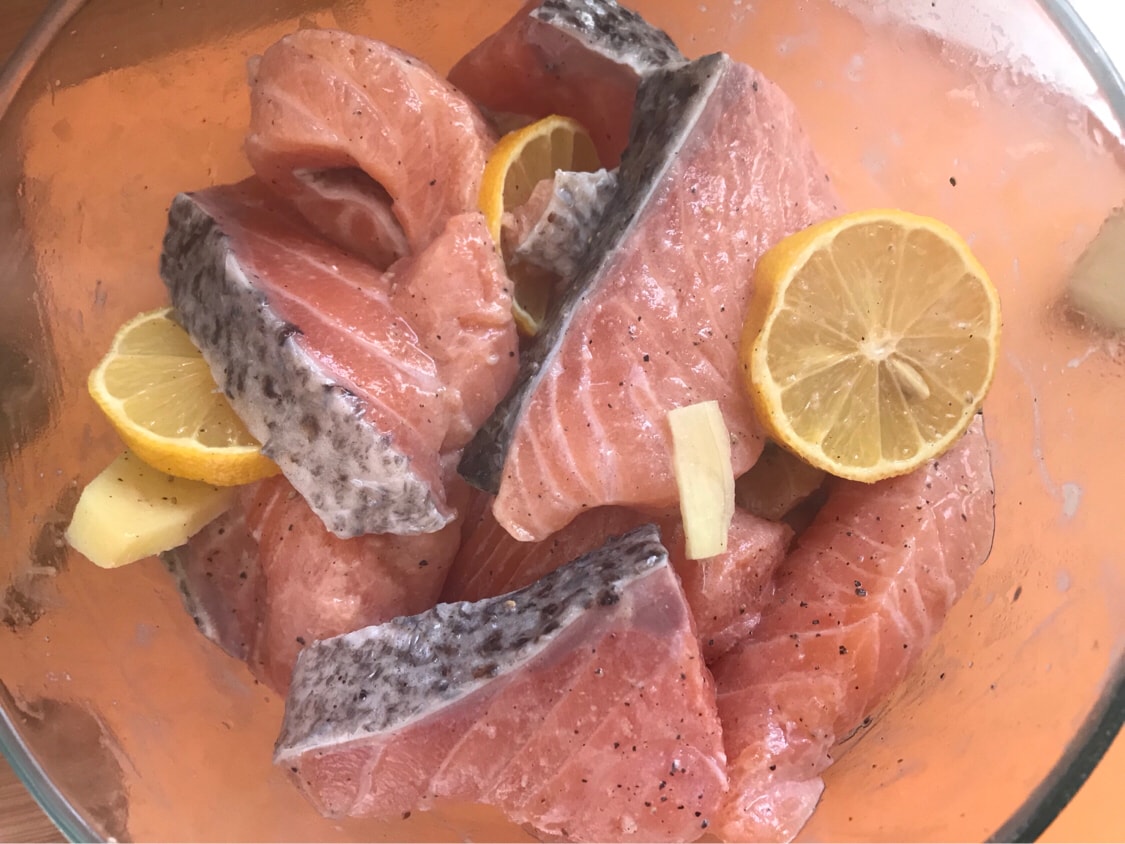 锅烧非常非常热后,调中小火后马上放入小块黄油和三文鱼。我这里没放任何油,因为我在减肥😂😂
还有就是刚开始把锅烧的非常热后放三文鱼是为了让三文鱼定型,不然很容易散。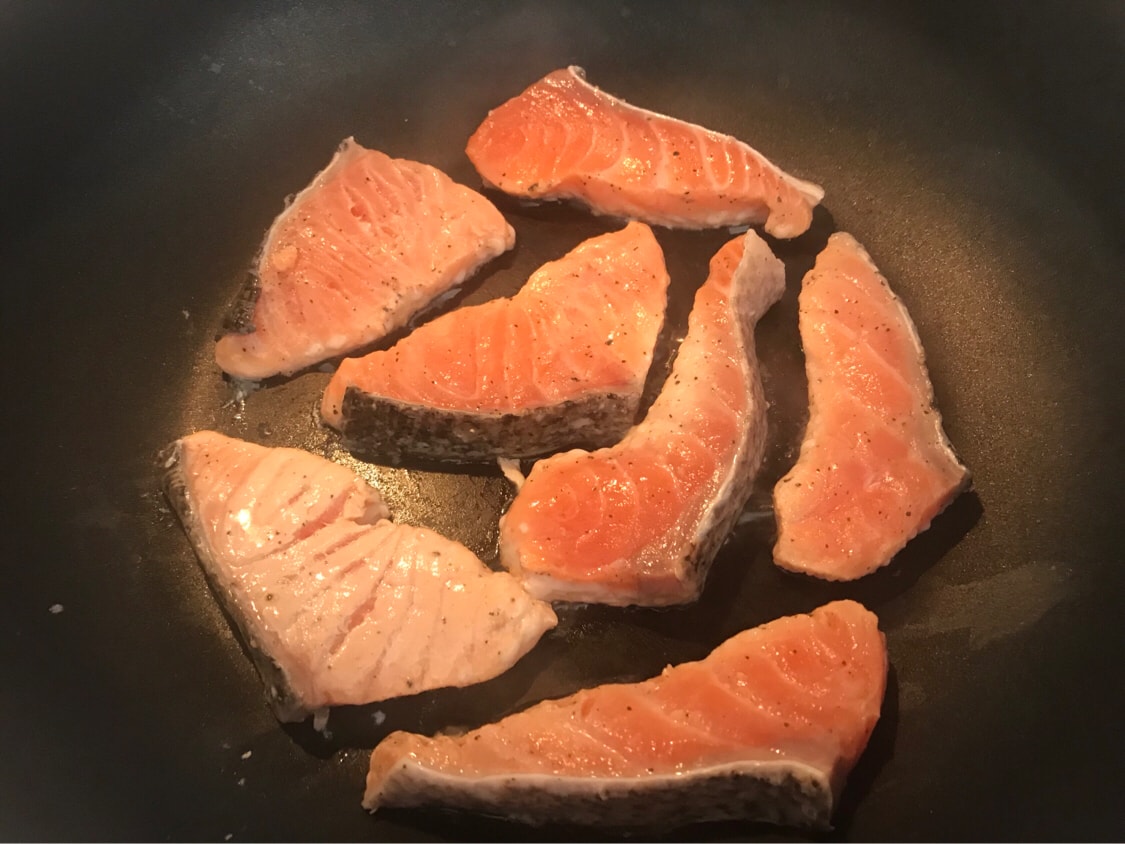 煎熟就可以出锅啦,好好吃哦