Happy Halloween!!!
Clown makeup this afternoon last week span>
Took me over an hour…!Too much trouble(Mainly my handicap)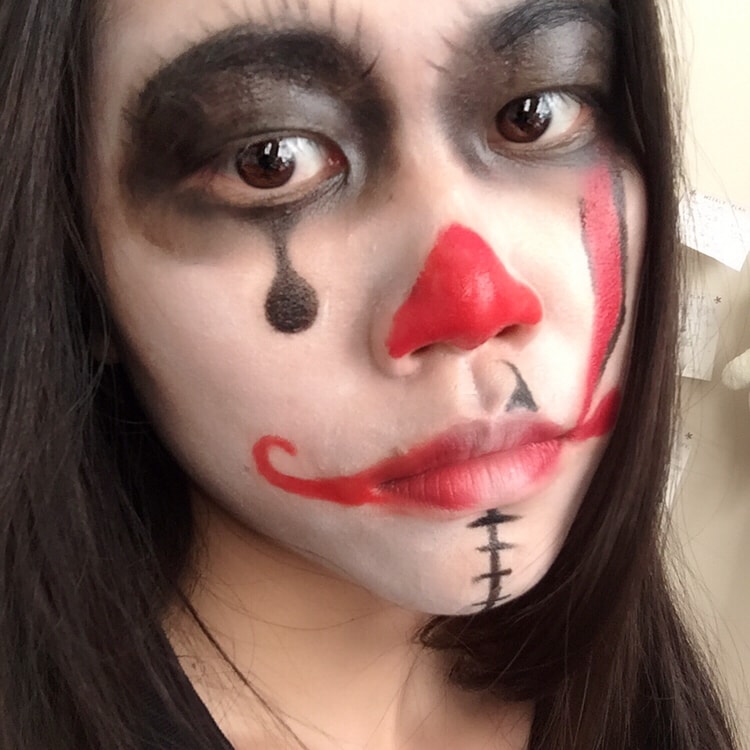 It's really hard to draw eyelashes......(It's hard to see at first glance Eyeliner)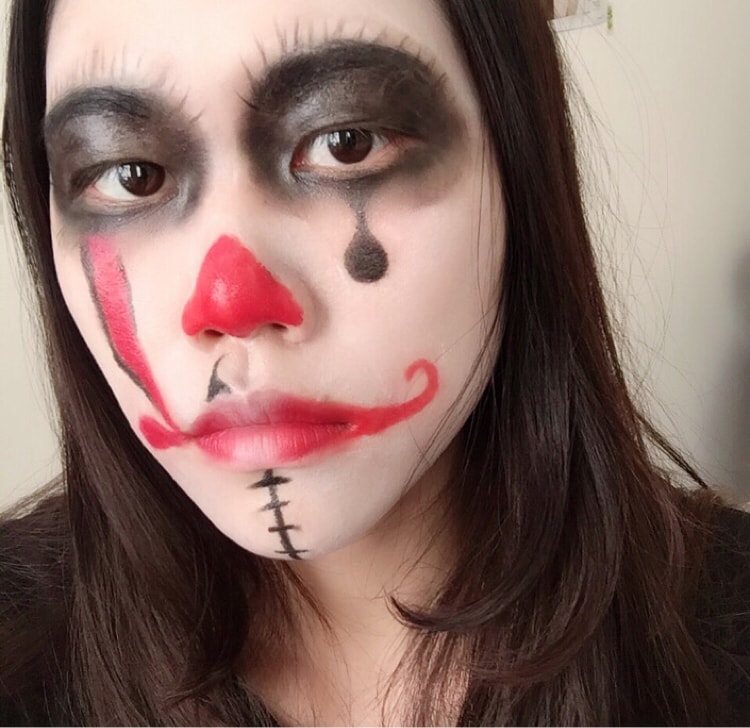 Here are all the materials👇🏻
The paint was purchased fromWal-MartHalloween p>
The color rendering is really not very high...I painted two white The layers are not very white
The black is not very dark, and then I put eyeliner directly on the eye area…
And oil paint while painting and take off makeup😂
I want to use a bit more red Rose in the paint tray < span class="s2">So I took some lipstick and lip glaze to mix colors
Then eyeliner and liquid eyeliner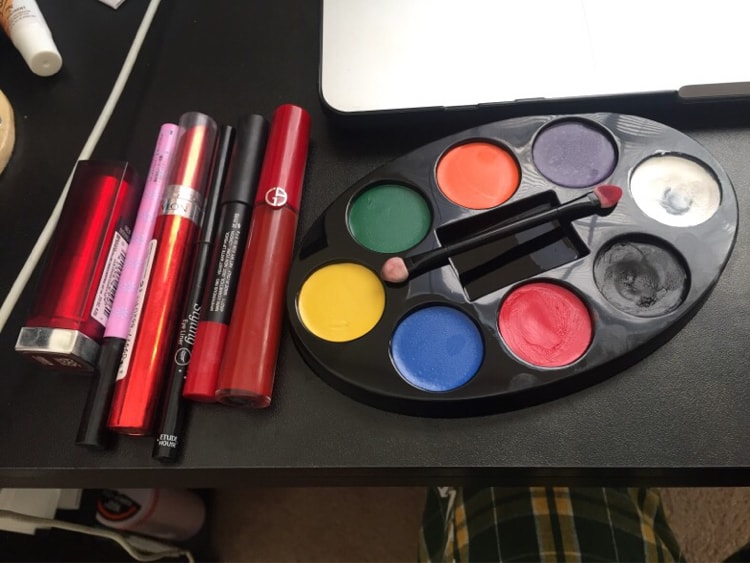 Get the same angle as Ju~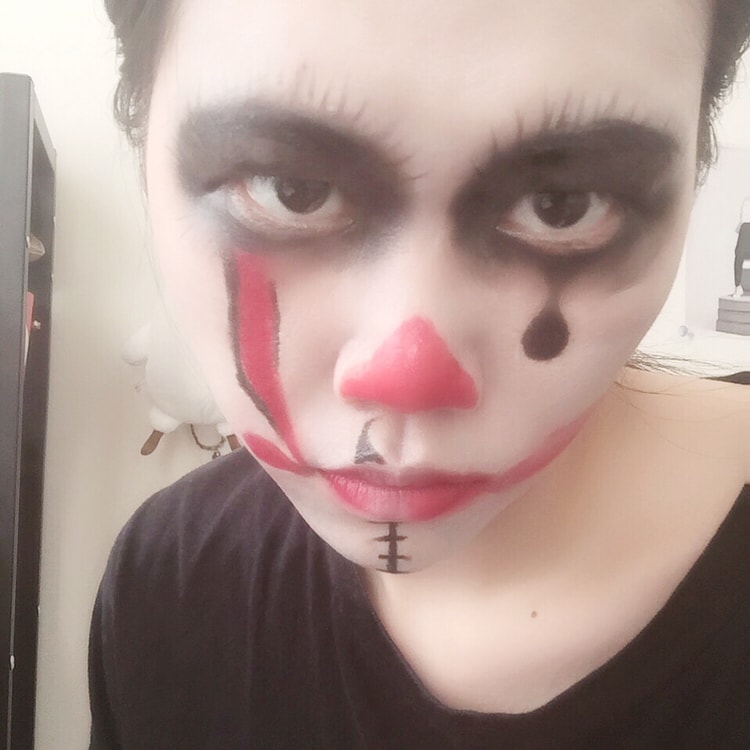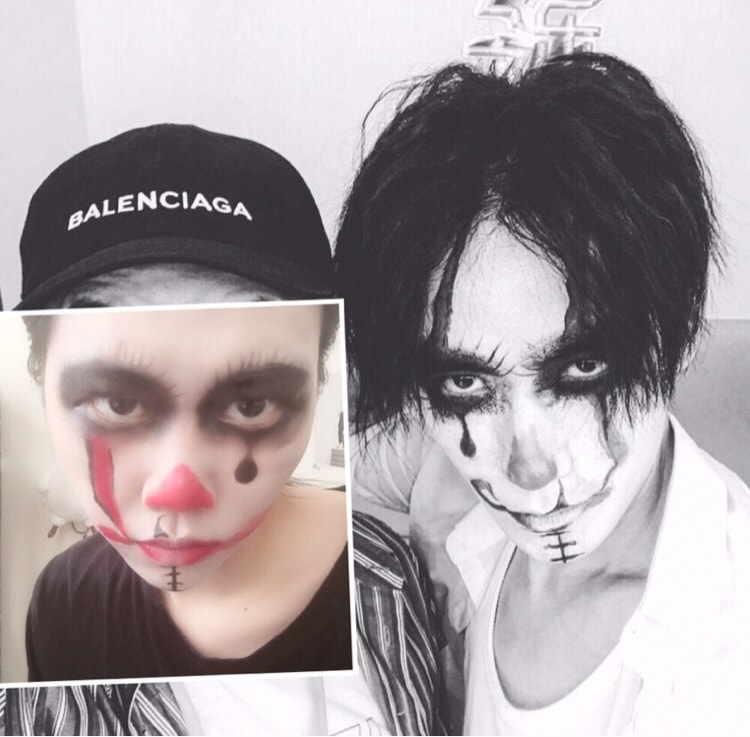 Imitate "Ugly" and wipe off the lipstick on the corners of the mouth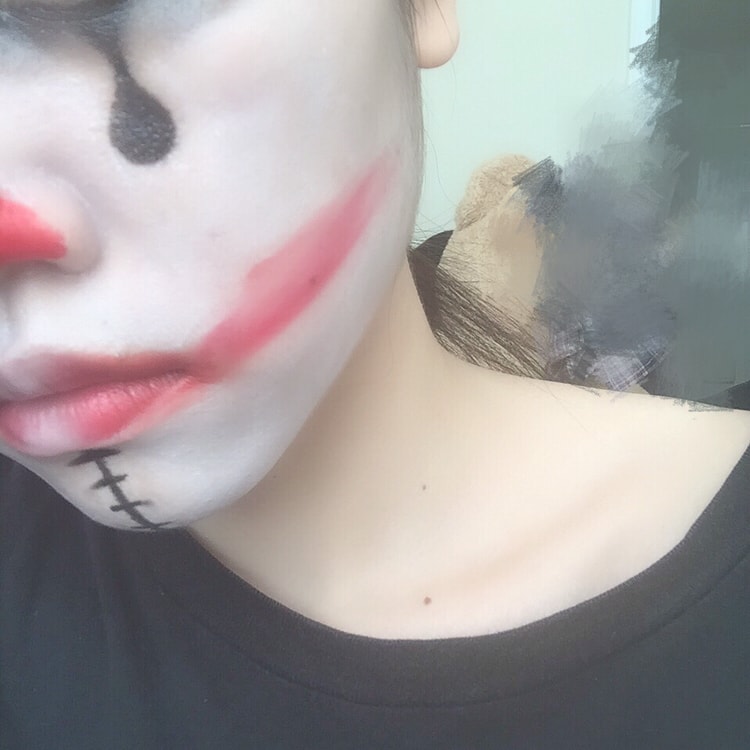 Finally, please eat your favorite candy~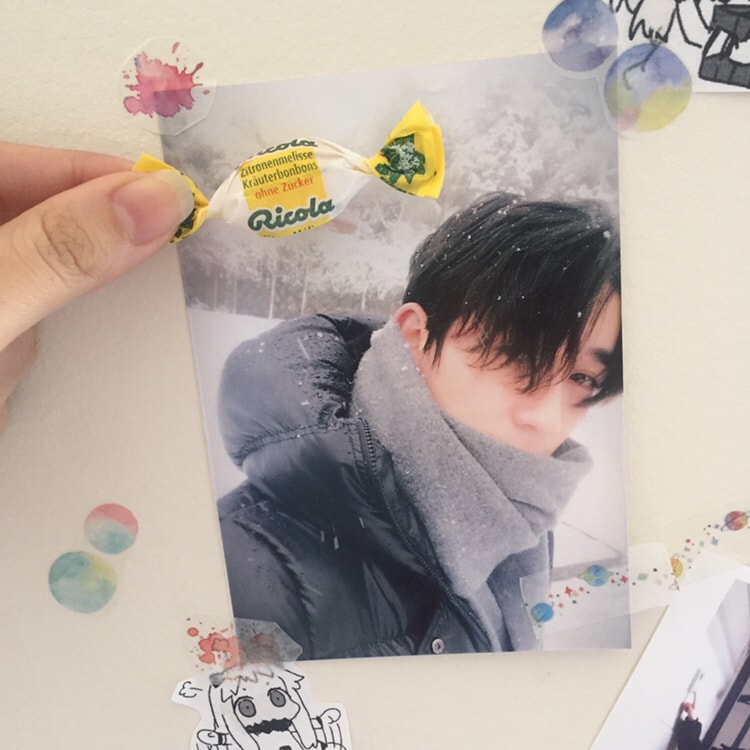 Show Original
万圣节快乐!!!
上周的今天下午画的小丑妆   
花了我一个多小时……!太麻烦了(主要是我手残)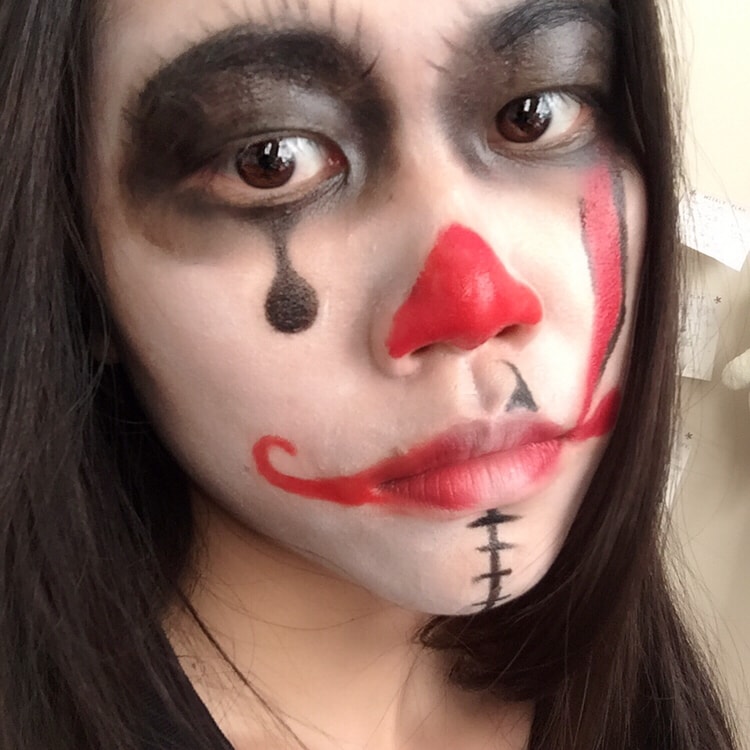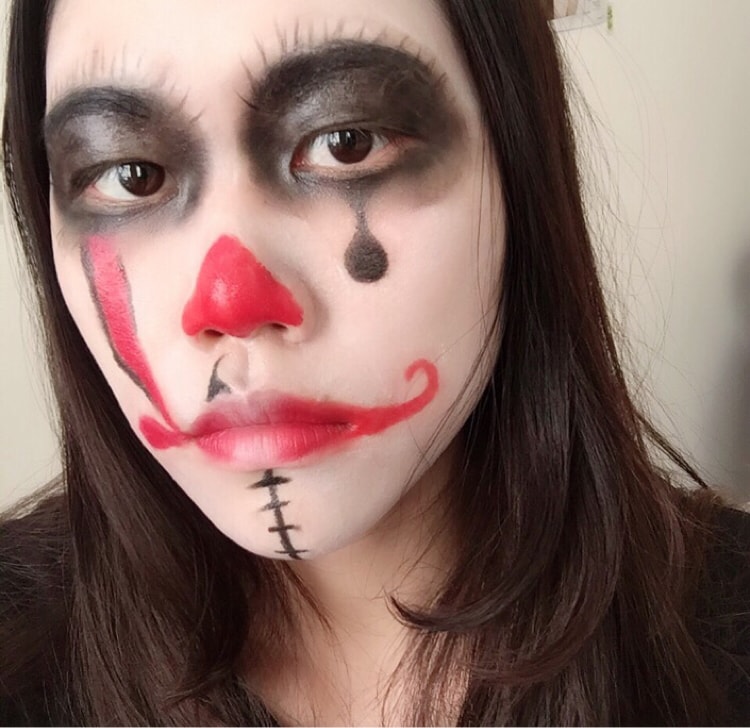 这是所有材料👇🏻
颜料是Wal-Mart万圣节专区买的
显色度真的不怎么高……白色我涂了两层都没有很白
黑色也没有很黑后来我直接拿眼线笔涂眼周了…
而且油彩边画边脱妆😂
红色想用正一点的   颜料盘里偏玫红   于是拿了一些口红唇釉出来混色
然后就是眼线笔和眼线液笔