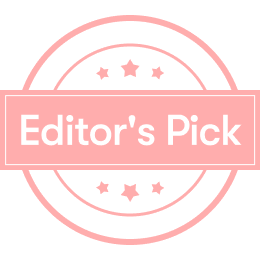 Knock simple boiled fish to learn quickly!
Look at this color, it looks pretty good! !
The last time I went to a party with the male ticket and made it for friends, it was really rave reviews! !
And it's fairly easy to operate with zero failures! ! !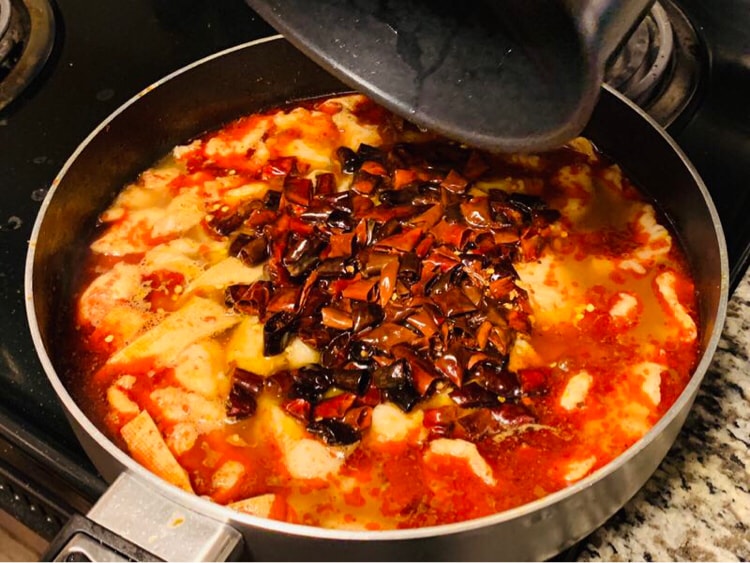 All you need is a packet of Baijia Boiling Fish Seasoning! !
Dragon Fish! !
Your favorite side dish!
This time I put hotpot sauerkraut, bean skin, and potatoes!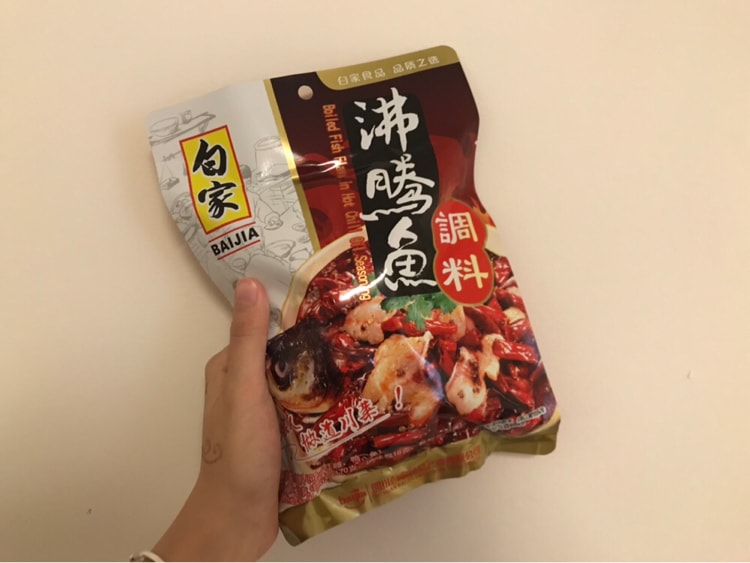 This seasoning is divided into three different packets, namely the code packet, the sauce packet, and the dry ingredient packet.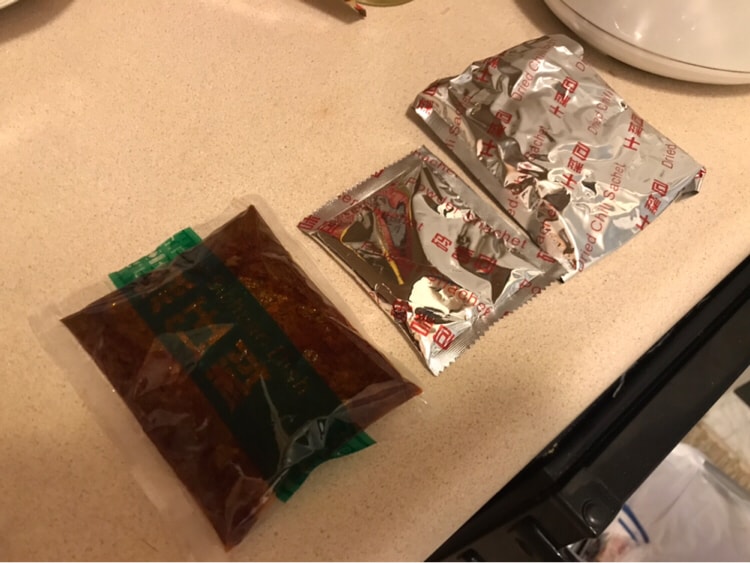 First of all, after the longli fish is melted, cut it into pieces with a knife, then pour in a little cooking wine and the whole yard material packet, and stir well!
Then let it sit20minutes to half an hour.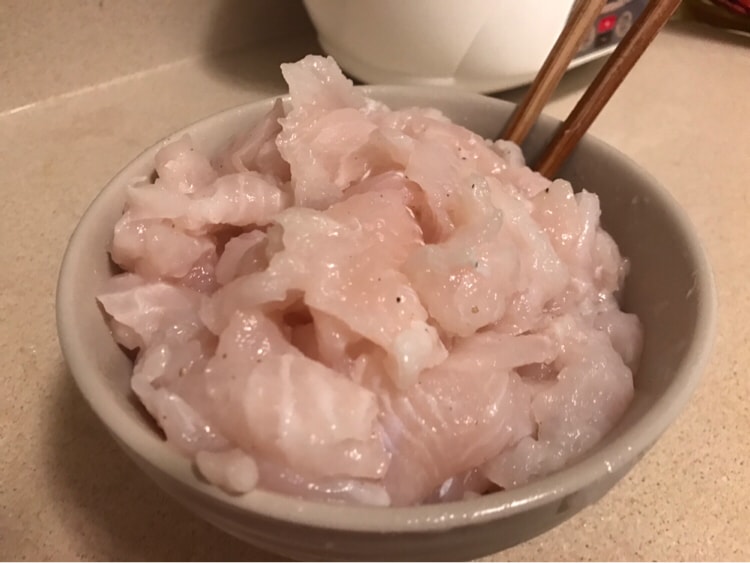 You're ready to prepare a side dish! Cut the tofu skin and potatoes.
Boil the water after cutting.
Because it takes a little longer to cook the glutinous rice flour, so at this time, first boil the water in a pot, pour in the sauce packet, then pour in the glutinous rice flour and cook for a while, then add the beans Cook the skins for a while, then add the potatoes and cook at the end.
Finally, wait until the ingredients are cooked before placing the fish fillets, because fish is very easy to cook, so don't serve it too early!
This time I did a bit too much, I didn't expect the size of the pot, and I was about to throw it out...I quickly changed a pot.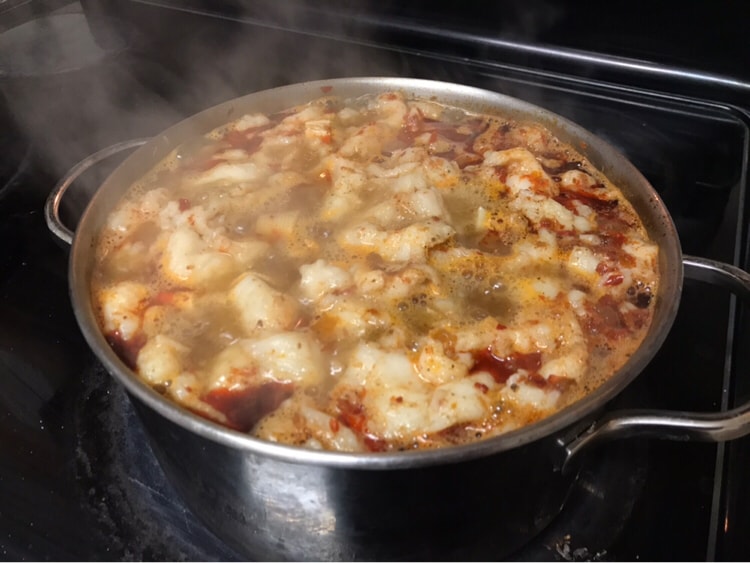 The last step is to heat a little oil in a small pan. Then sprinkle dry ingredients on top of the cooked fish, which is a pile of dry peppers.
Pour hot oil on top, sizzle, and it's ready to serve! ! Sprinkle some chopped green onion, isn't it very good-looking! Also very tasty!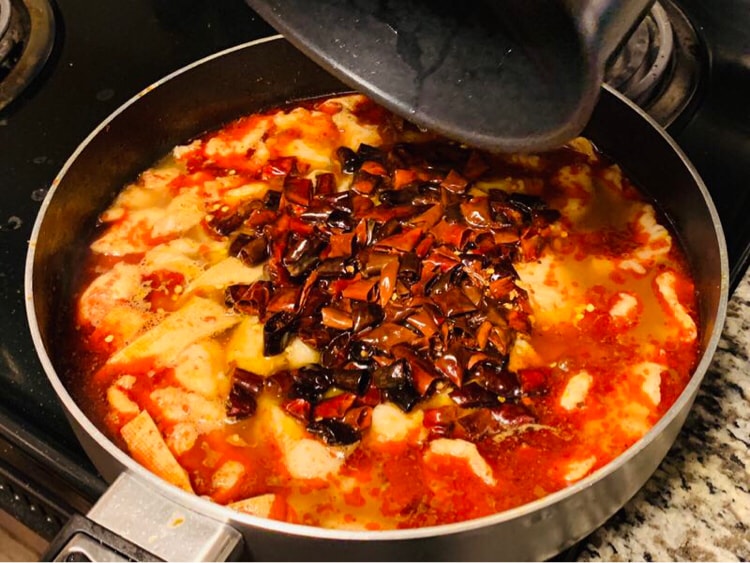 It's a real treat to be a party!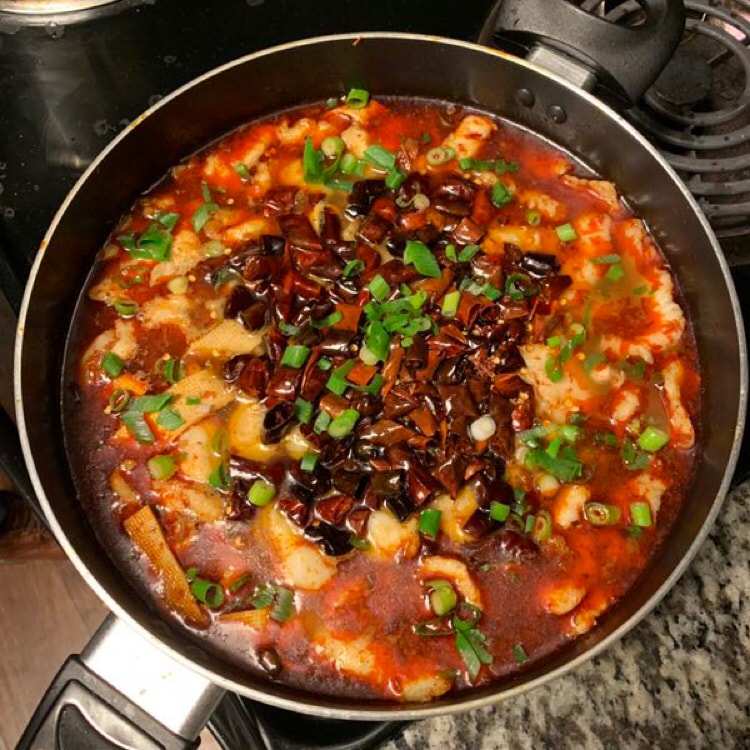 Thanks for watching❤️
&nbsp ; Advanced🐑Chef. 11.02.18

Show Original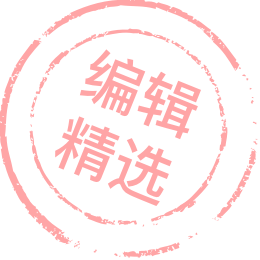 敲简单的沸腾鱼快学起来!
看看这颜色这卖相是相当好了!!
上次和男票参加聚会一起做给给朋友们吃真的是好评如潮!!
而且是操作起来相当简单零失败!!!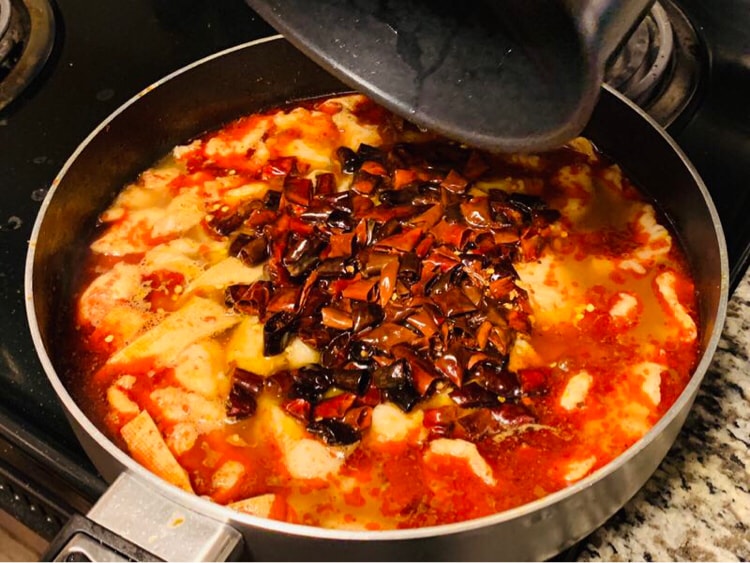 你需要的只是一包白家沸腾鱼调料!!
龙利鱼!!
你喜欢的配菜!
这次我放了火锅苕粉,豆皮,还有土豆!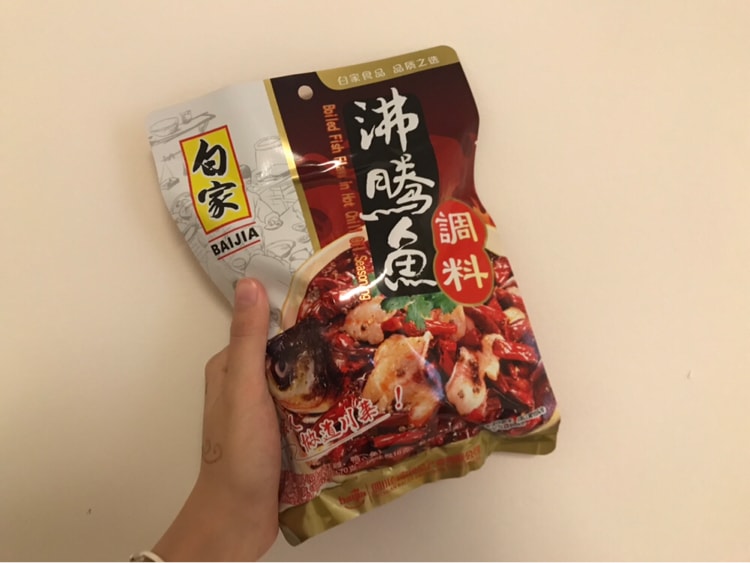 这个调料拆开有三个不同的小包,分别是码料包,酱料包,干料包。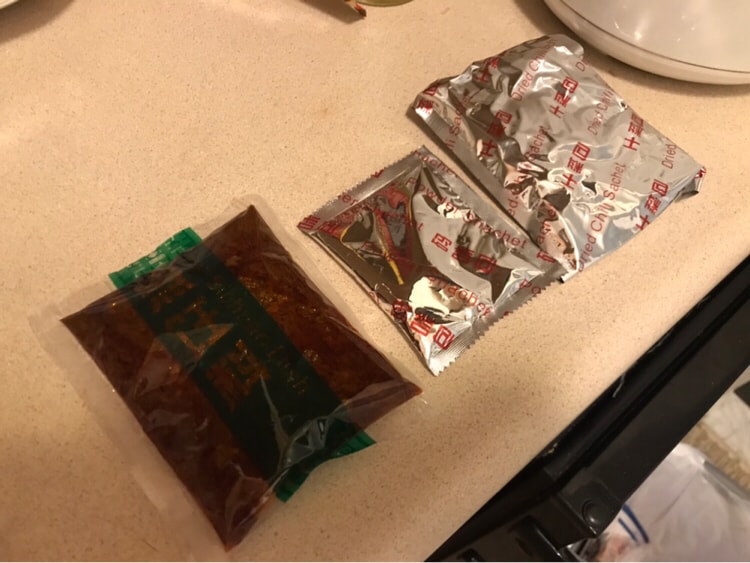 首先,龙利鱼化开以后,用刀切成片哦,然后倒入少许料酒和整个码料包,搅匀!
然后静置20分钟至半小时。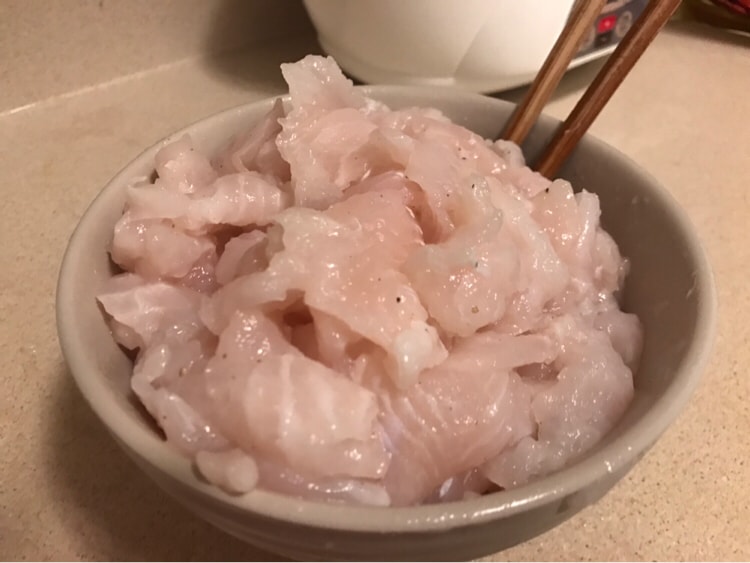 你就可以准备配菜啦!把豆腐皮和土豆切了。
切完就把水烧上。
因为苕粉煮的时间要久一些,所以这个时候就先用锅把水烧开,倒入酱料包,然后倒入苕粉煮一会儿,再加入豆皮煮一会儿,最后加入土豆煮。
最后等到食材都熟了就可以下鱼片啦,因为鱼特别容易熟所以不要下早了!
这次做的有点多,没预计好锅的大小,快扑出来了...赶紧换了一个锅。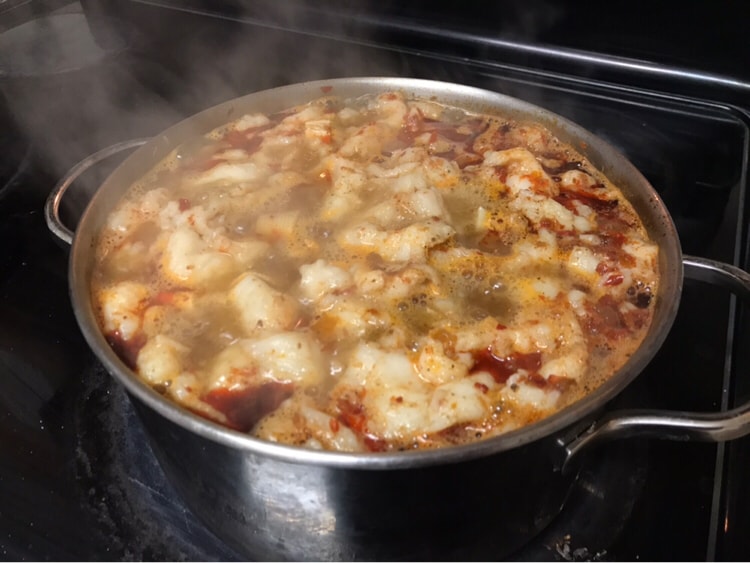 最后一步呢,用小锅热少许油。再在煮好的鱼上面撒上干料包,就是一堆干辣椒。
把热好的油淋在上面,滋啦啦一响,就可以上桌啦!!再撒点葱花,是不是很有看相!还非常好吃!