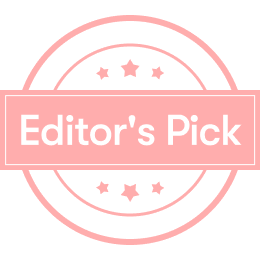 Planting grass out of the box | Want Want Box is good, how good is it...
❤❤❤❤❤Today, the baby is going to unpack a new product from Want Want, which he is familiar with, but it looks unfamiliar. What should I say? Because its packaging is super special, if you don't see Wangzai, the baby will think it is a cultural and creative product, or the outer box of a trendy brand haha 😲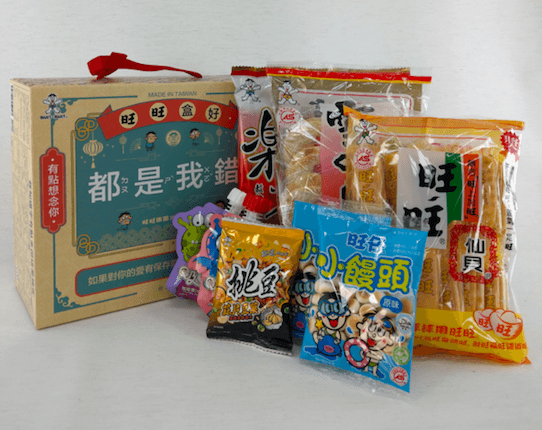 From the appearance, I didn't realize that it was a box of snacks. I have to say that this package has to be liked first. If you give it away, you will lose half of the face first. 😁😁😁😁
Take a closer look, the words on the packaging are a bit mysterious, come and open the box for everyone to see!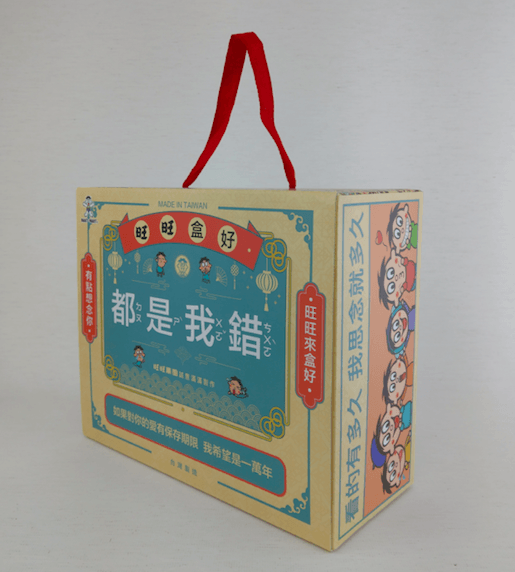 Part of the appearance
My impression of Want Want packaging is probably the small logo on Want Want Senbei bought by a mother. There is nothing special about the nostalgic tradition, but this time the Want Want on the package is said to be called Wang Zi on the Internet. The whole is super cute and completely It subverts the baby's image of Wangwang, and when I see the design of the outer box, to be honest, I didn't say it was made by Wangwang, and the baby really can't tell the difference...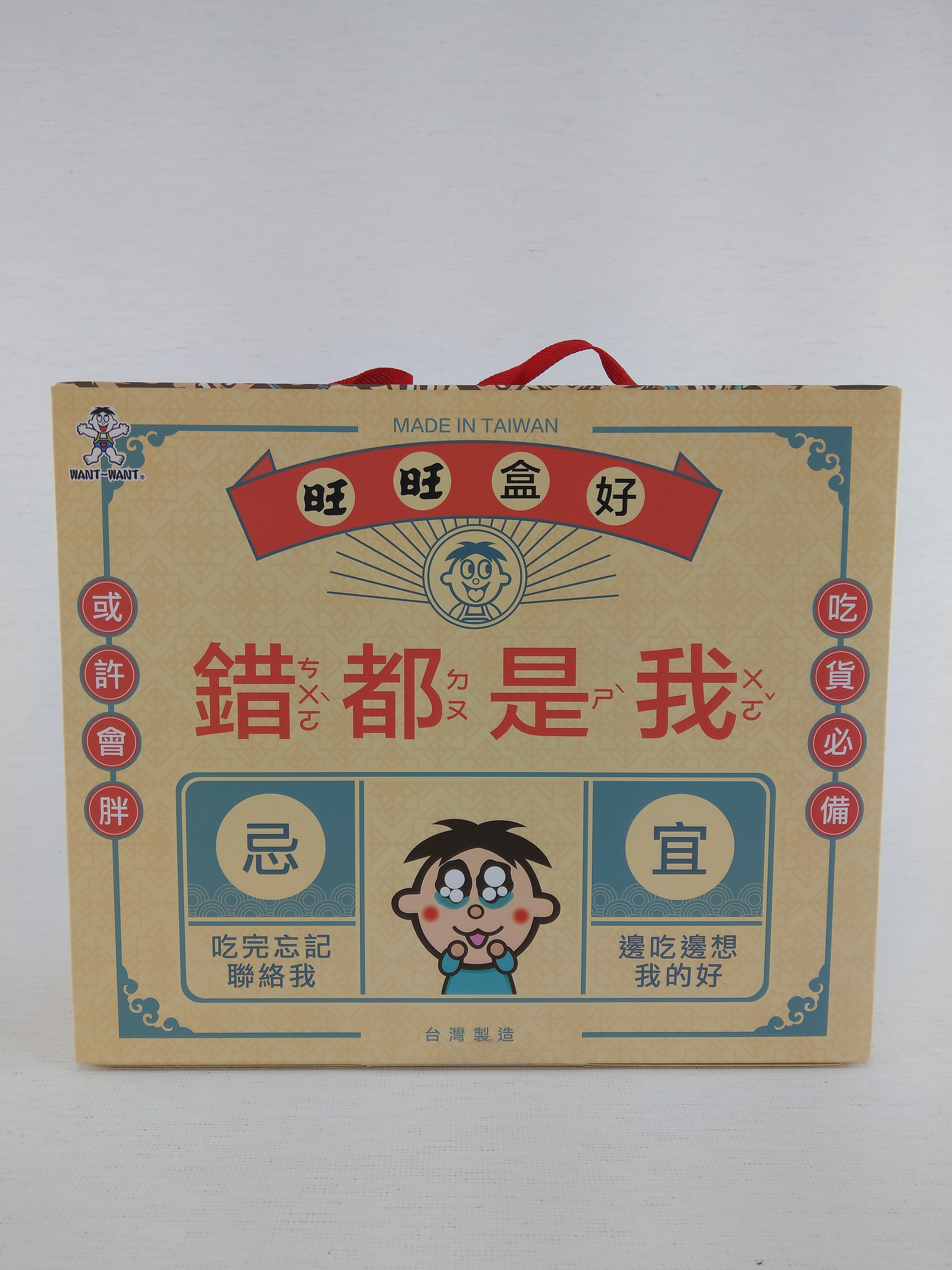 When I turn to the front, it's all my mistakes 🙇‍♂, and it's all my mistakes on the other side 🙇‍♂, my boyfriend said that this is basically designed for the majority of male friends, and when the baby gets angry in the future, he will take it Give me this box... Actually, the place where the ingredients are marked is also very funny, leave a mystery for you to find out for yourself 🤔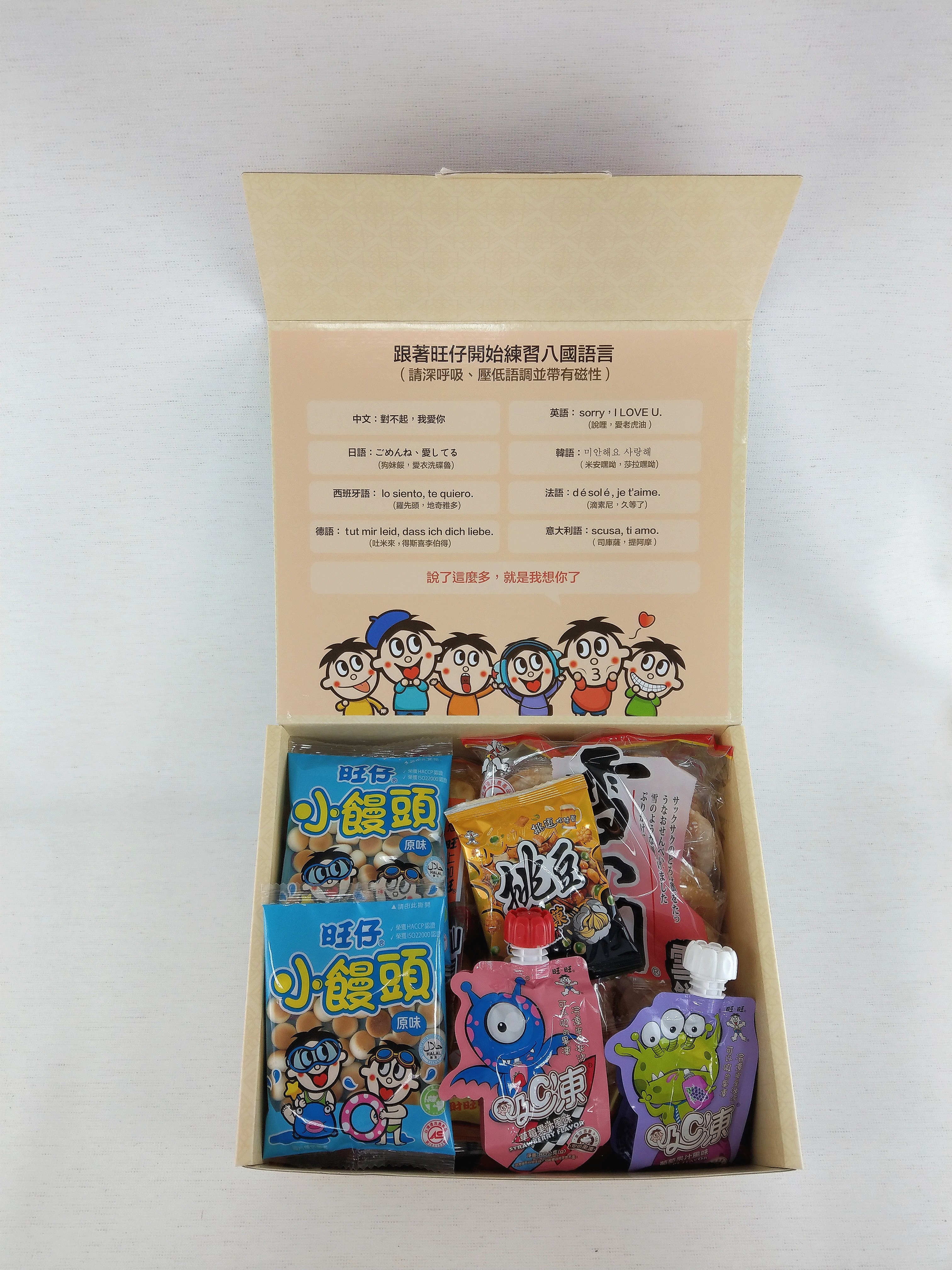 Open the lid and find something super cute. It actually says "I'm sorry, I love you" in eight languages. It's too flashy and funny. My boyfriend said that it's not a problem for him to have girlfriends from eight countries... ((While the baby is sharpening the knife, is Wangwang creating a reconciliation artifact like this!!!!!!
Baby thinks this should not be limited to girlfriend/wife and friends. teacher. boss. Parents, it is definitely the best choice for super sincere and creative! !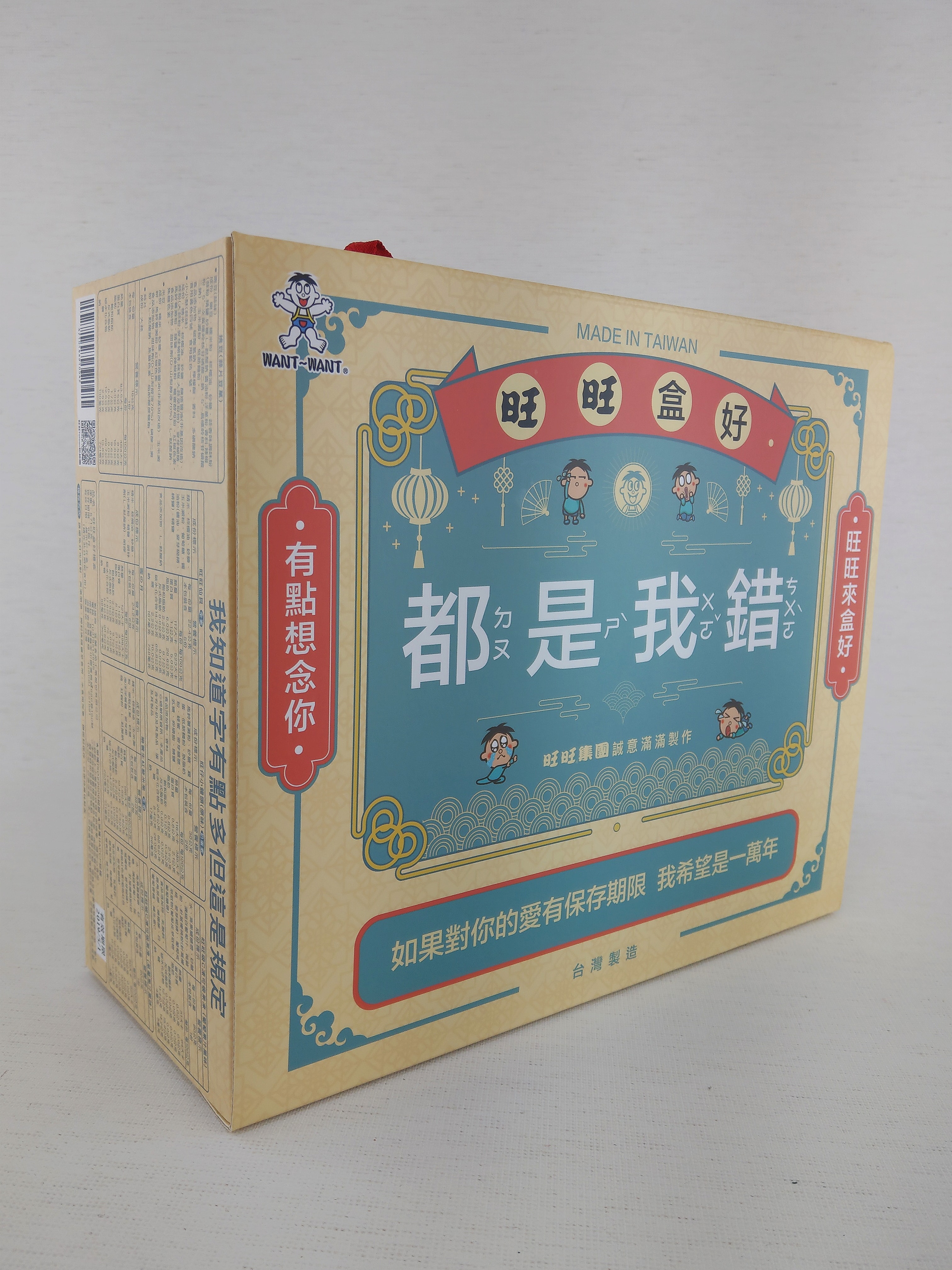 I accidentally talked too much about the outer box, ahem, there are six things in total, I have to come and try the taste right away😋
---
Wangwang Picking Beans: Garlic Sliced Beans
For those who like to eat heavy flavors, there are whole slices of garlic in it. The beans themselves are fragrant and crisp, which can definitely stop your cravings. The content is also very rich, including green beans. Little crispy. Rice beans and Dahongpao dried chili peppers are super suitable for drinking.
Taste Index: ★★★★★
Visual Index: ★★★★
Crispy Index: ★★★★
Overall rating: ★★★★★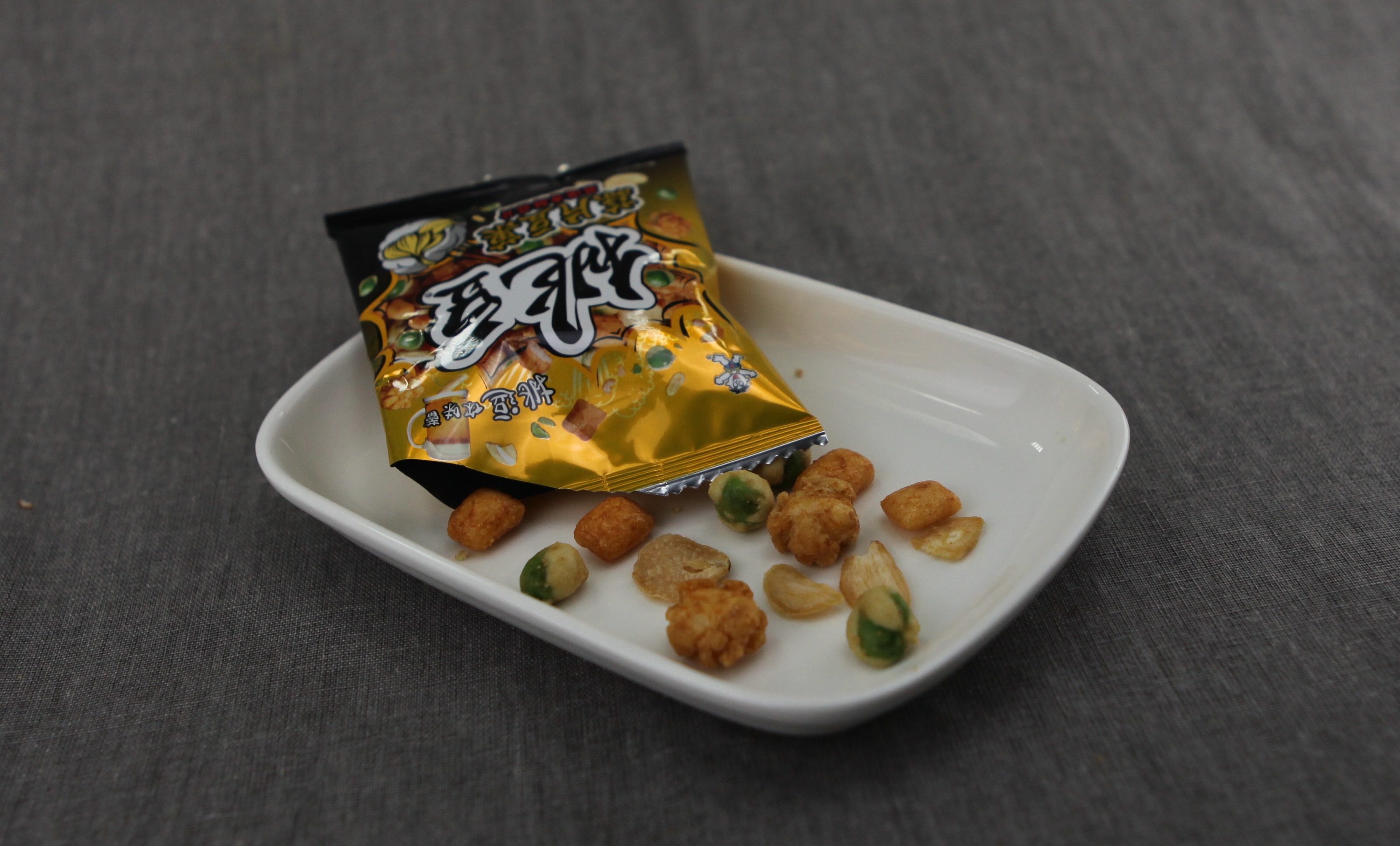 ---
Snow Cake
The next try is Want Want Snow Cake. This is a classic. It has a salty and sweet taste. When I eat it, I like to slowly scrape the white powdered sugar of the snow cake, and then fine Taste the fragrant and crispy snow cake, does anyone want to share a special way to eat it~~
Taste index: ★★★
Visual Index: ★★★★
Crispy index: ★★★★
Overall rating: ★★★★★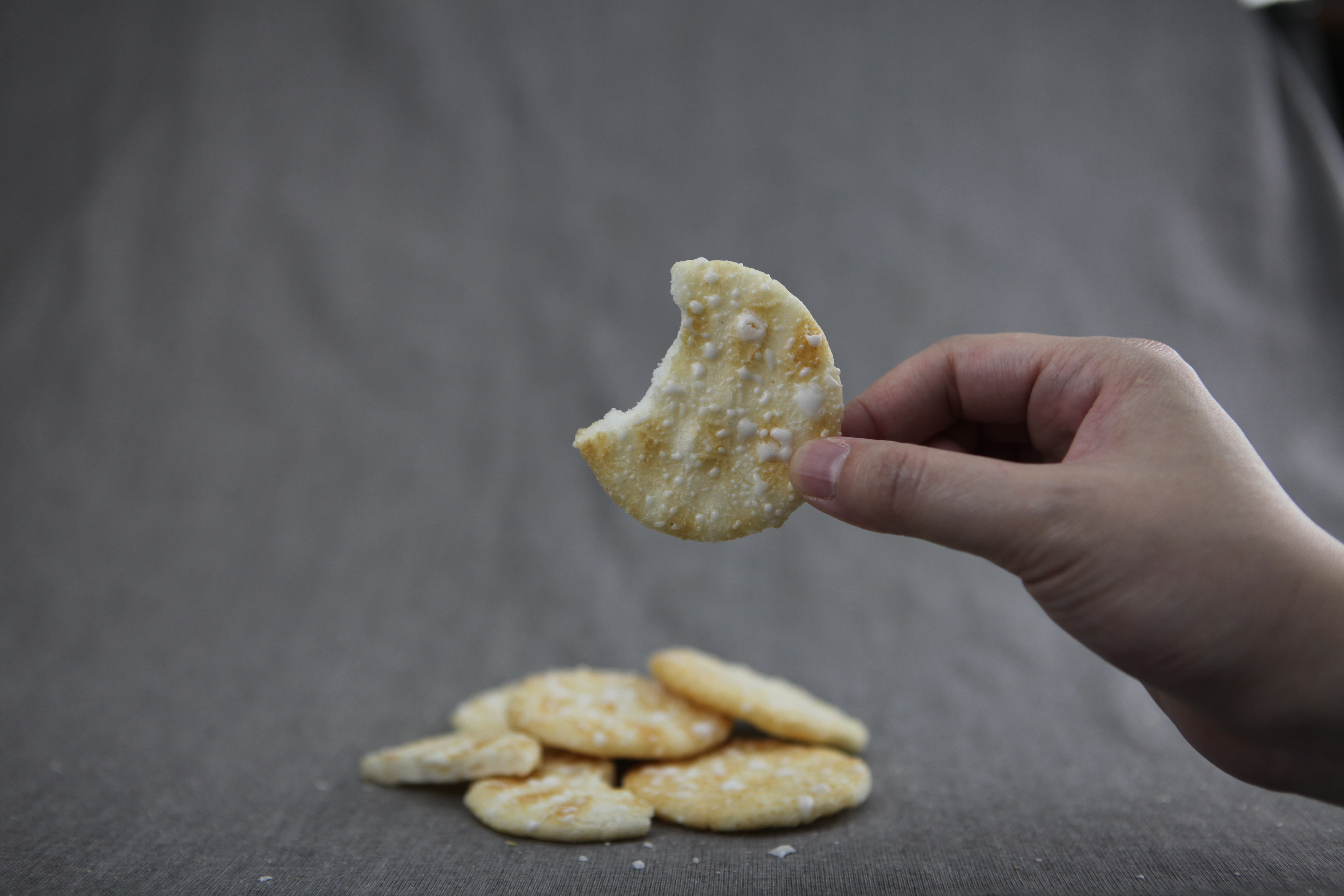 ---
Le Health Red Quinoa Rice Crackers:
Then there is the joyful health care that doesn't seem to be fun... It is estimated that it is going to take a healthy route. The packaging says that the farm's contract is made of red quinoa. As expected, the cake itself has the aroma of rice, and the natural salt is added. The taste, the hardness is a little harder than the snow cake, the baby likes to eat the hard taste, so he likes this taste more than expected haha
Taste Index: ★★★
Visual Index: ★★★★
Crispy Index: ★★★★
Overall rating: ★★★★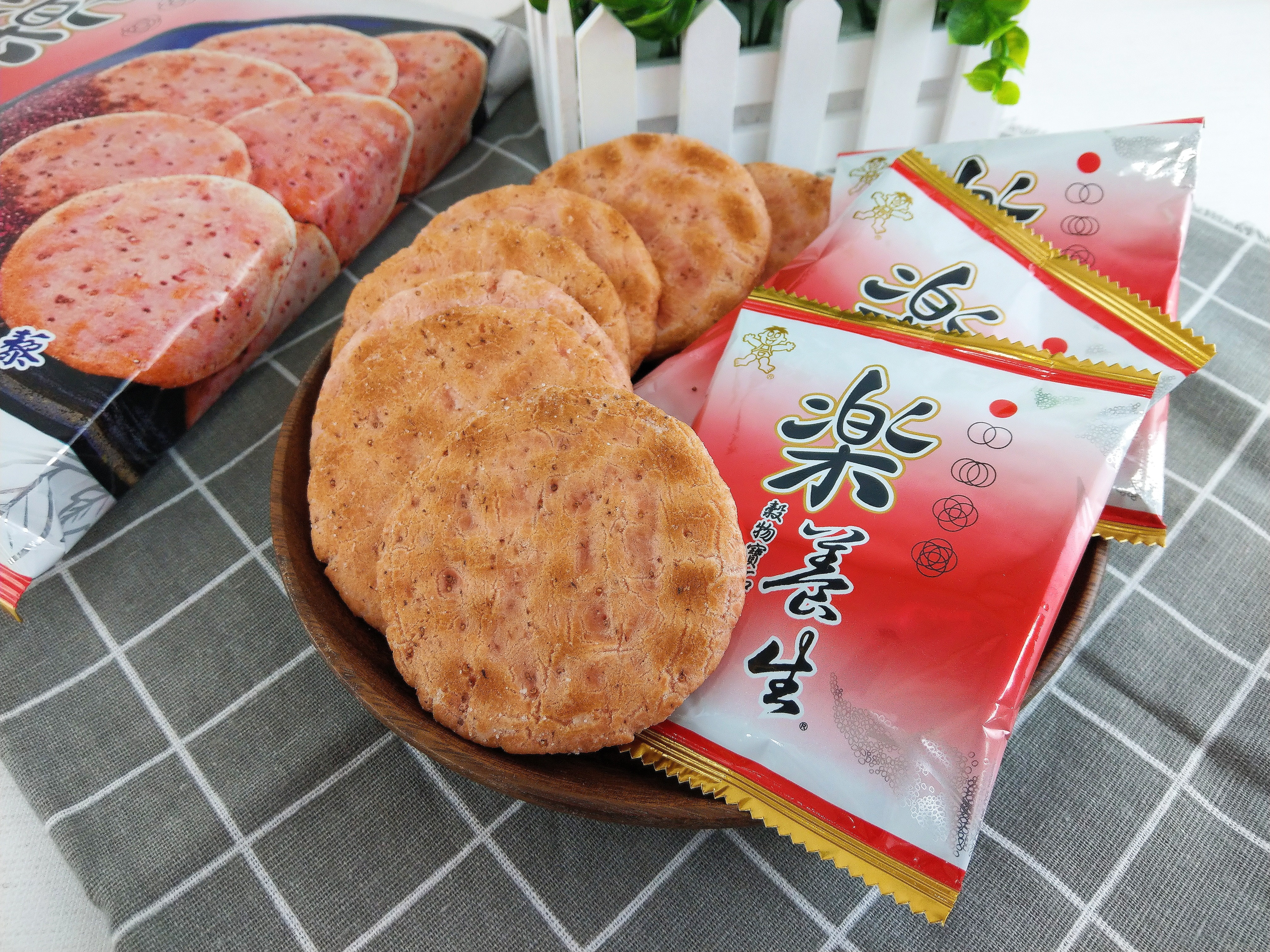 ---
Want Want Senbei:
The legendary senbei~~ Don't tell the baby that you haven't eaten it, although you often eat it, turn it over and over again... Let's eat a piece and taste it, bite~ Yes, it's this salty The salty and fragrant taste, from childhood to adulthood, is like the age of a baby QQ🤣
Taste index: ★★★
Visual Index: ★★★★
Crispy index: ★★★★
Overall rating: ★★★★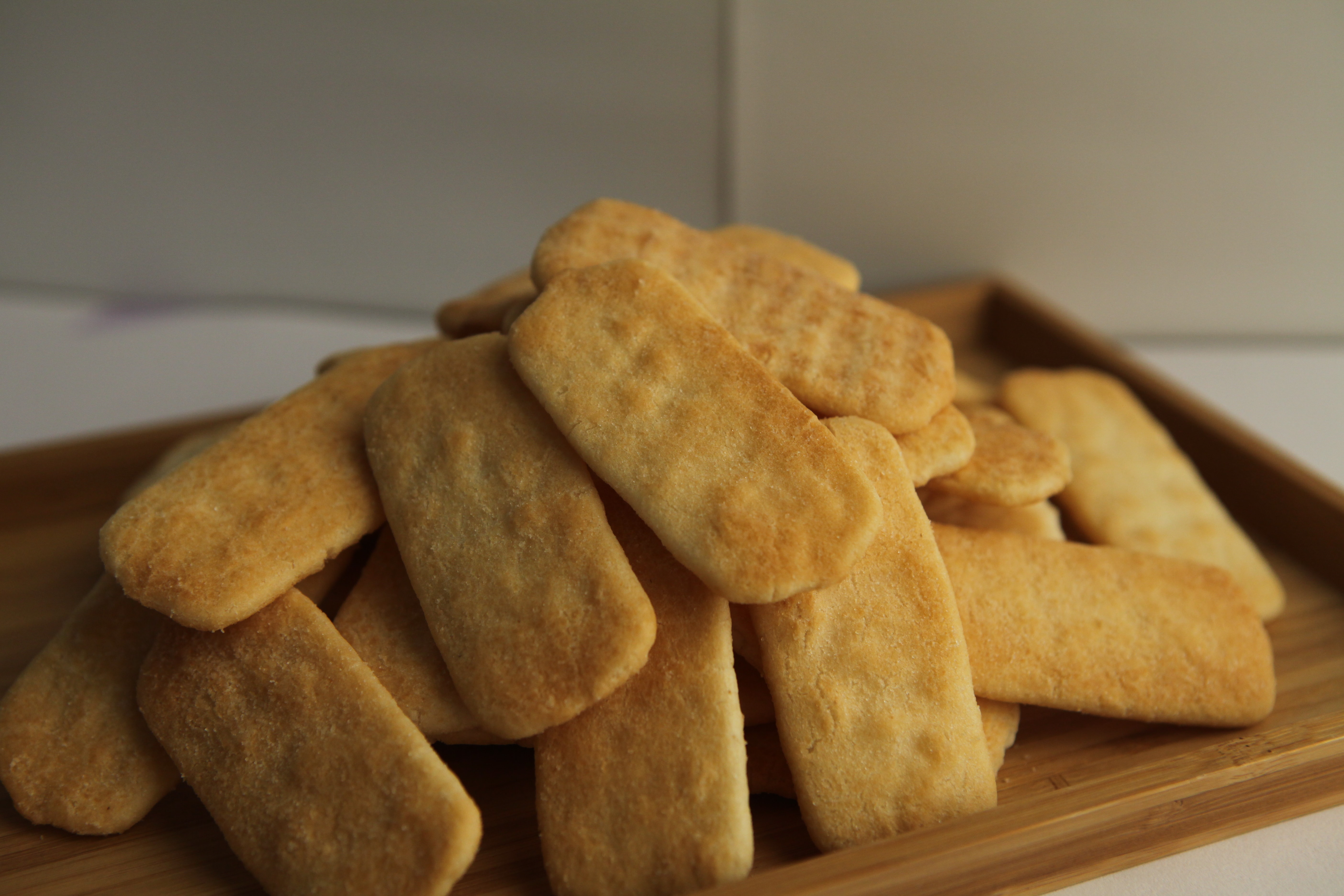 ---
Wangzai Steamed Bun:
This is also the legendary little steamed bun~~ baby's favorite. I remember that when I was a child, as long as I did well in the exam, or took the initiative to help with housework, I would get the reward of Wangzai's little steamed bun. It seems that I see the certificate of award and my childhood, hahahaha
Taste index: ★★★
Visual Index: ★★★★
Crispy index: ★★★★
Overall rating: ★★★★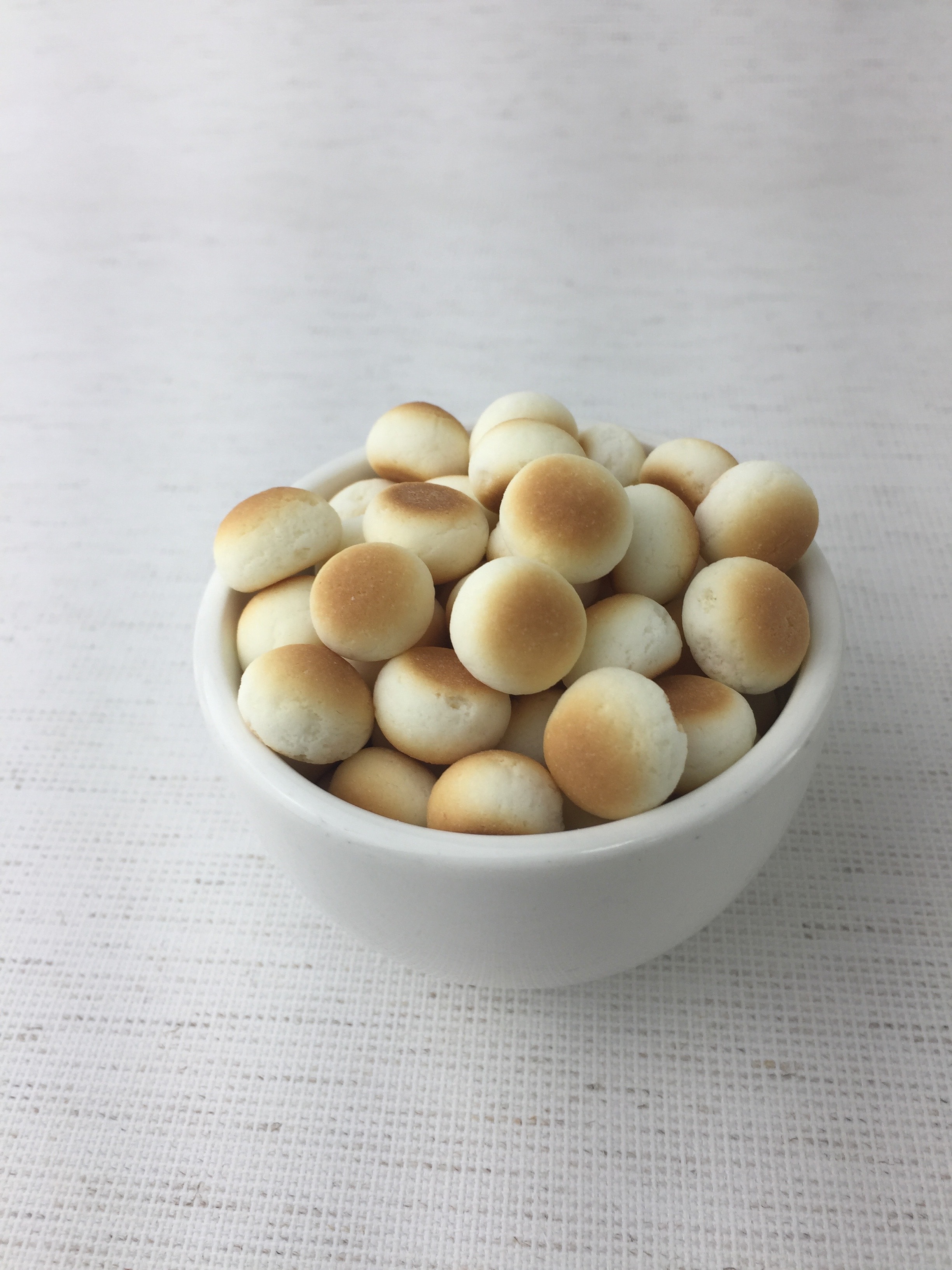 ---
Want Want Suck C:

It seems to be a new product. I just saw it in a TV commercial a while ago. It has strawberry and grape flavors. It is very convenient to drink. You can squeeze it with your hands and then suck it. You can cover it. The package says that the freezer is jelly and the freezer is a smoothie. After trying one of each, the baby loves the taste after freezing. It is super special!!!!!!!!
Taste Index: ★★★
Visual Index: ★★★★
Crispy Index: ★★★★
Overall rating: ★★★★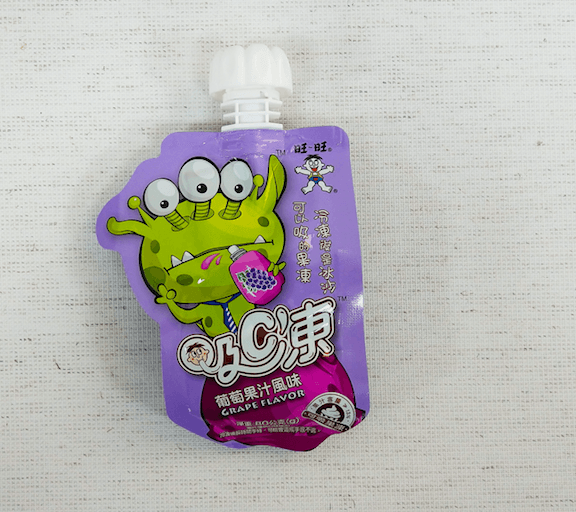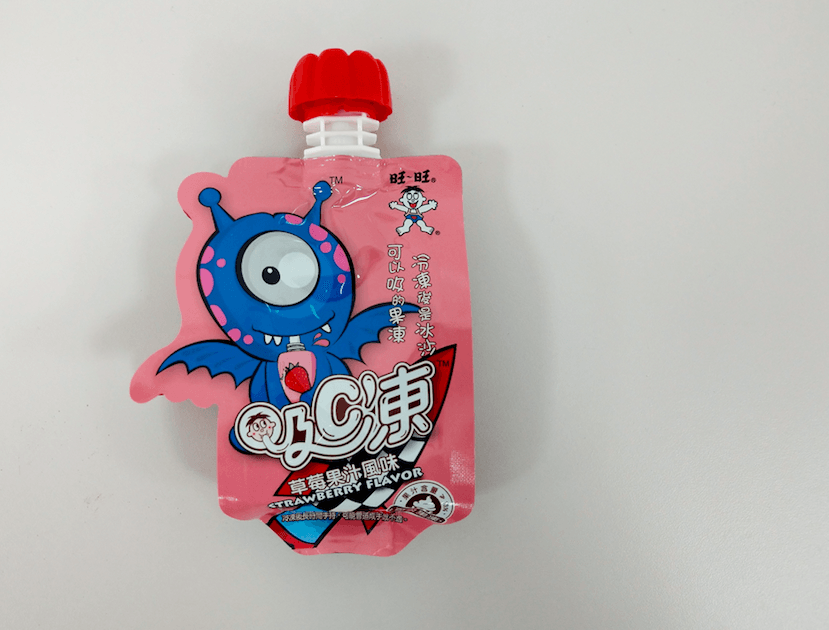 ---
Alright~ My baby has finally eaten all the products in it for a round. It's so tiring to open the box but so full (full) and full (full)! ! Everything is really a classic. I have to say that this thing is too creative. If your boyfriend makes the baby angry, he takes this box to apologize, and the baby may laugh when he sees it🤣🤣🤣, However, it is also very suitable for giving to friends or elders to express gratitude. This is not difficult to start with. The baby should ask her boyfriend to buy a few more boxes to prepare, so as not to be out of stock when he is out of stock, he will kneel and think about him😲 Whee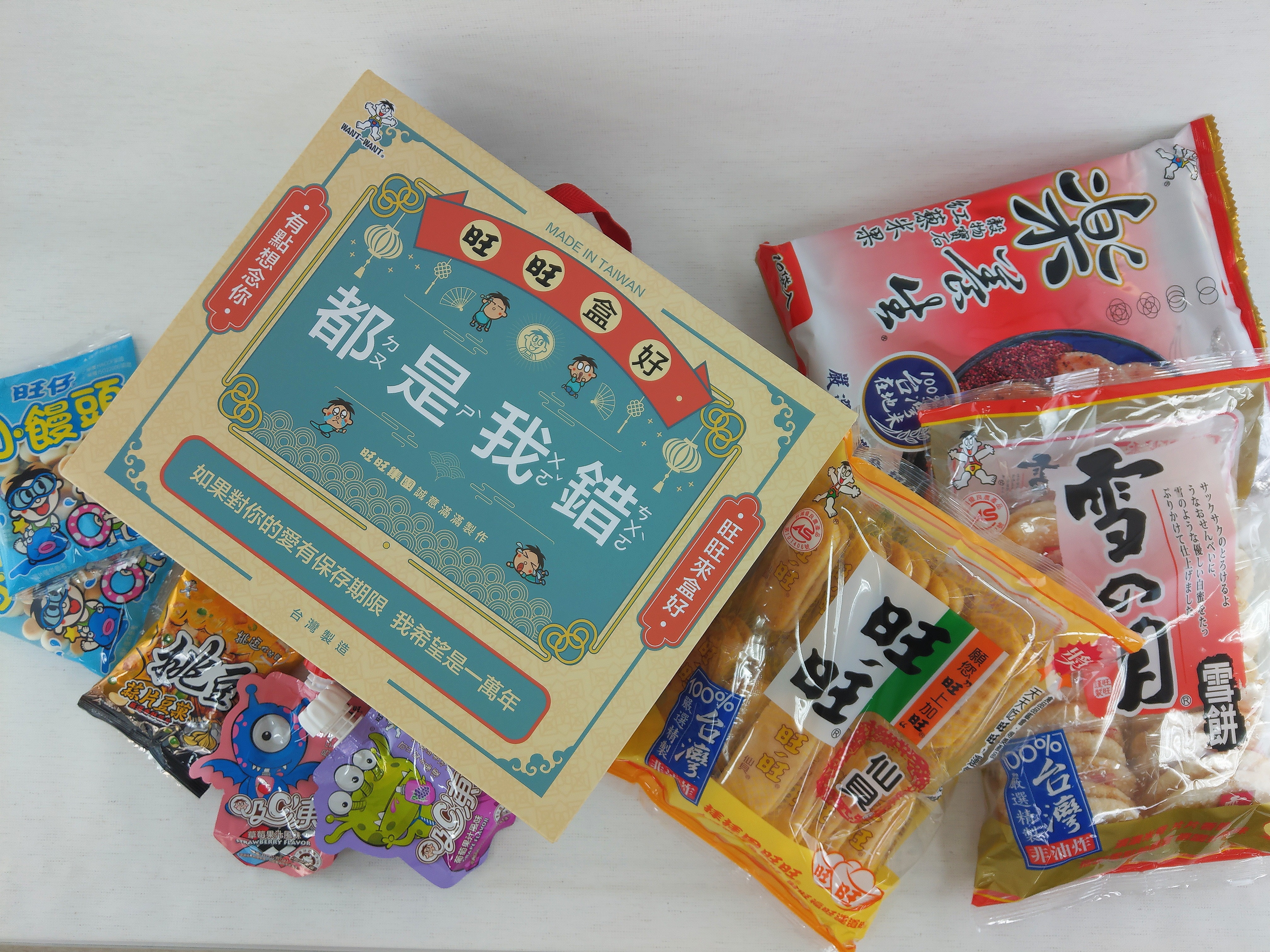 Show Original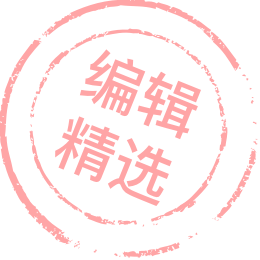 种草开箱 | 旺旺盒好,是有多好...
❤❤❤❤❤今天宝宝要来开箱一个很熟悉的旺旺品牌新产品,但是看起来挺陌生,怎说呢?因为它的包装超特别,如果没有看到旺仔,宝宝还以为是文创商品,还是啥潮牌的外箱哈哈😲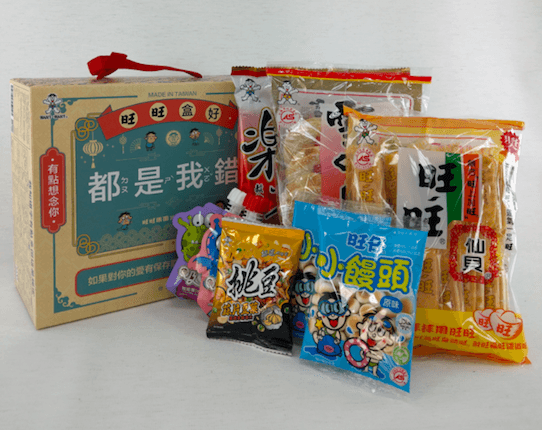 从外观看起来,完全没意识到它是一箱零食,不得不说,这包装得先给一个赞了,要是拿去送人,面子就先赢一半了.😁😁😁😁
仔细打量一下,包装上那些字还有点玄机,直接来开箱给大家瞧瞧吧!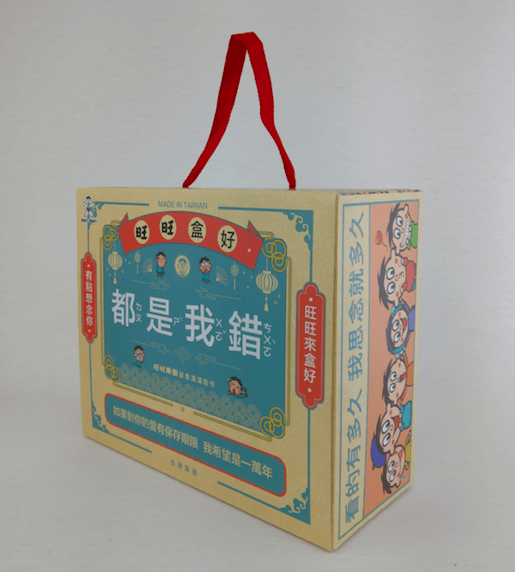 外观的部分
对旺旺包装的印象大概就是个妈妈买的旺旺仙贝上的小logo,怀旧传统没啥特别的,但这次包装上面的旺旺,网上说是叫旺仔,一整个超可爱,完全颠覆了宝宝对旺旺的形象,再来看到外盒设计,说真的,没说是旺旺做的,宝宝还真分辨不出来...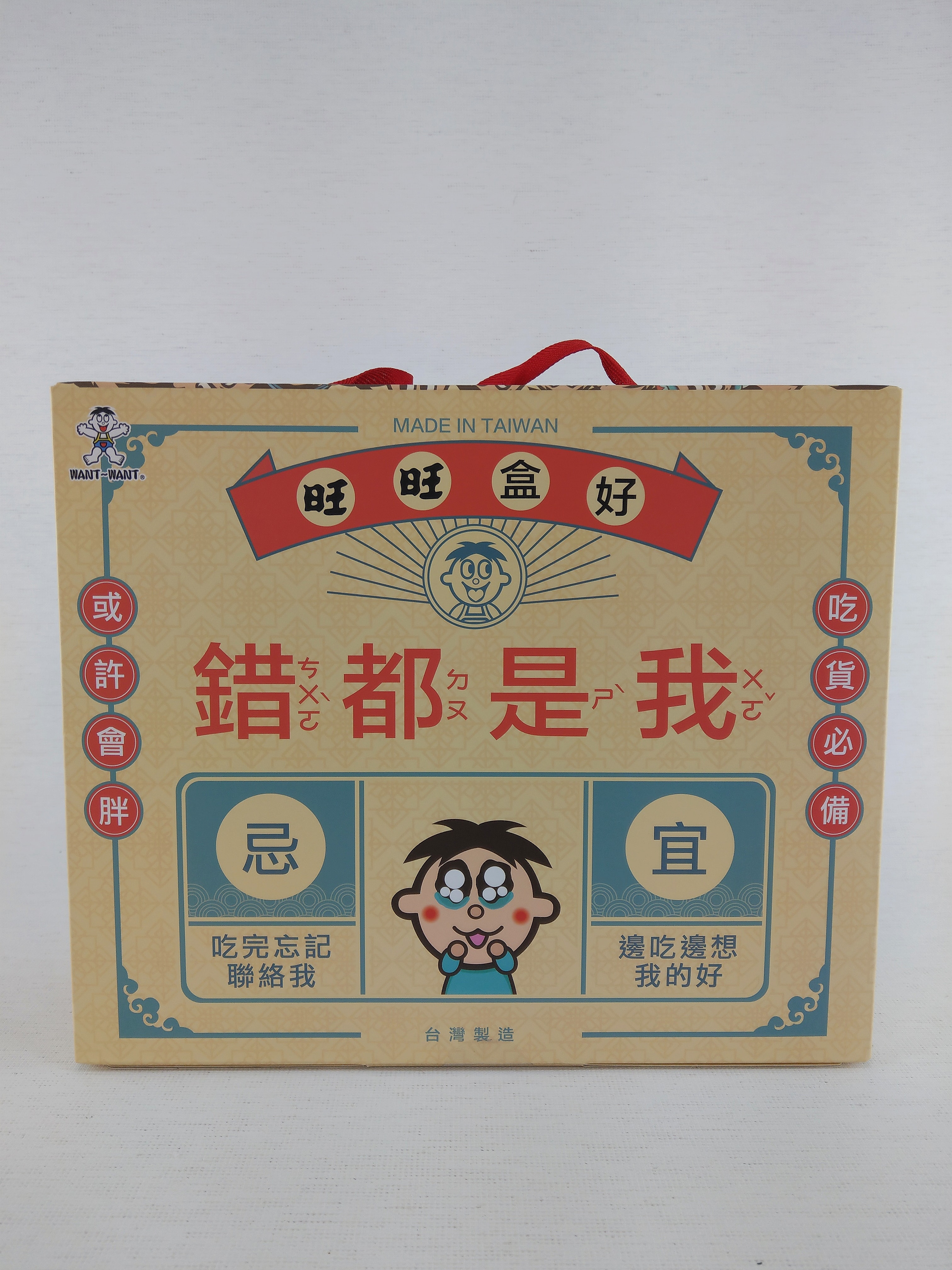 翻到正面写错都是我🙇‍♂,另一面写都是我错🙇‍♂,男友说这根本是为广大的男性友人设计的,以后宝宝生气🔥的时候,他就要拿出这盒给我...,其实呢,成分标示的地方也很好笑,留个谜等各位自己去发现好了嘻嘻🤔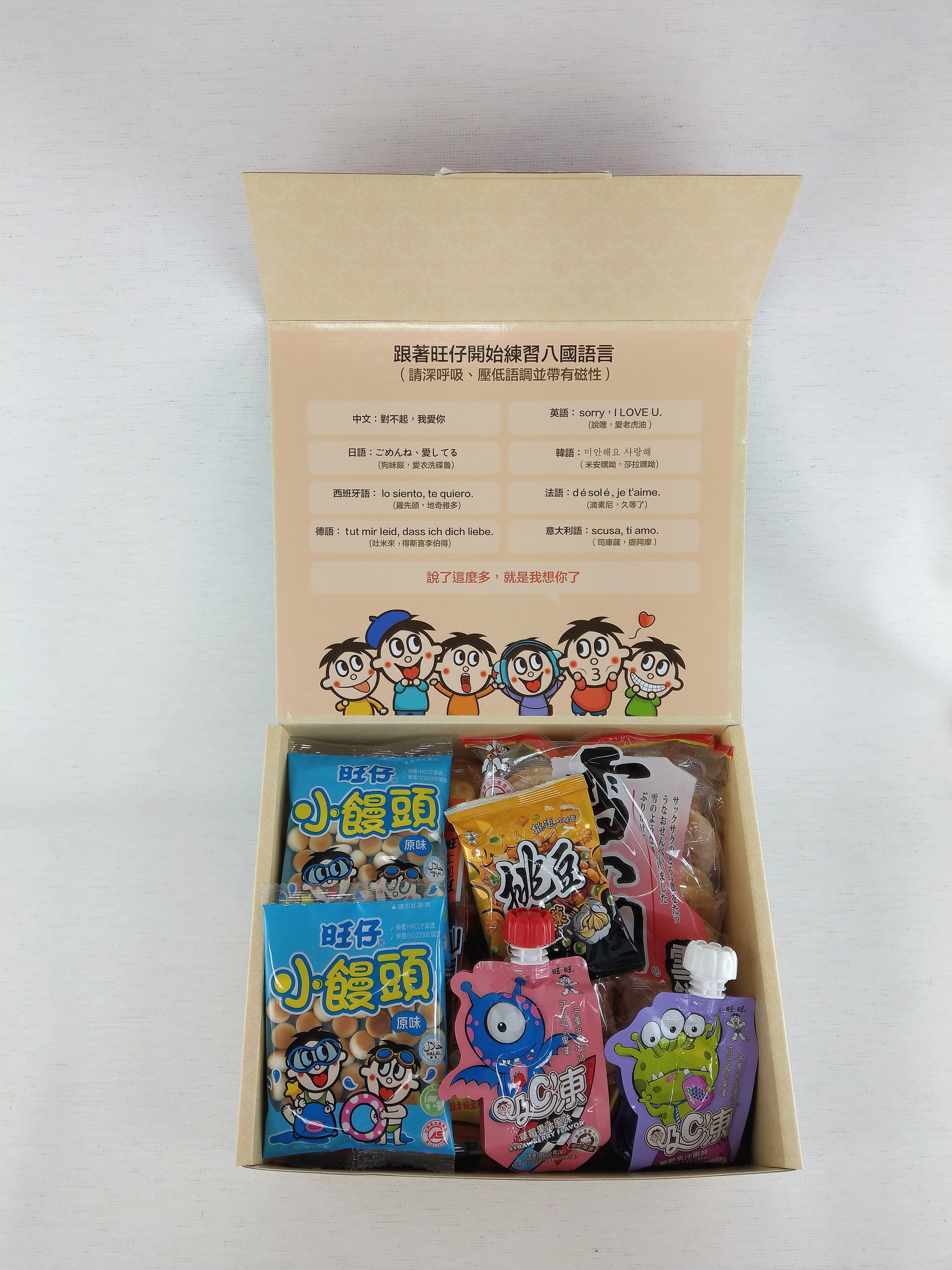 打开盒盖发现超可爱的东西,里面居然写了八国语言的"对不起,我爱妳",太闪太有趣了吧,男友说这样他交了八国的女友都不是问题了...((宝宝磨刀中,旺旺这样打造一个和好神器对吗!!!!!!
宝宝想这应该也不限于给女友/老婆,送给朋友.老师.上司.父母,绝对是超有诚意又有创意的上上之选啊!!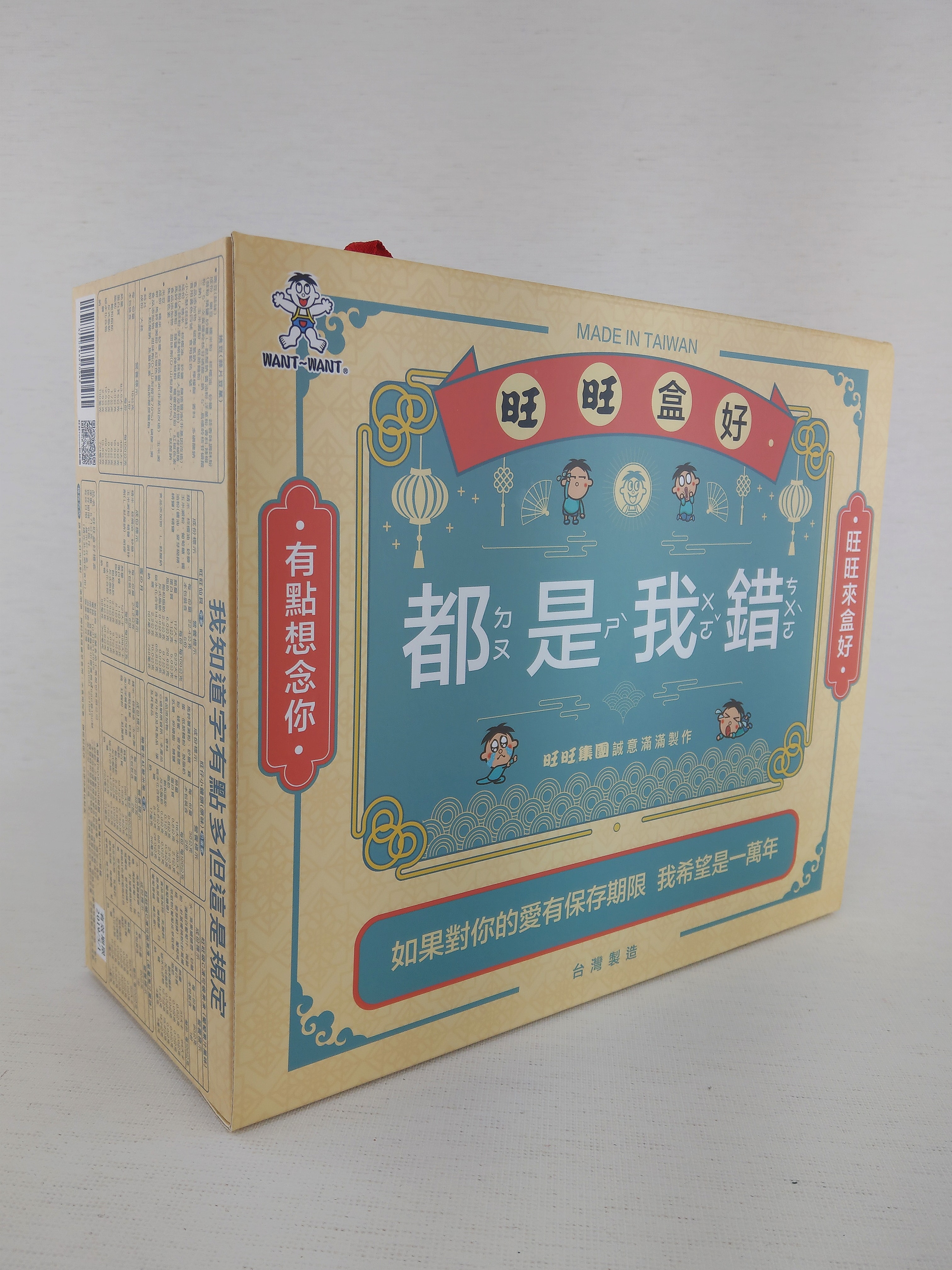 光外盒就不小心讲太多了啦,咳咳,算算总共六种东西,要赶快来试试口味了耶耶耶😋
---
旺旺挑豆:蒜片豆果
喜欢吃重口味的人,里面有整片蒜片,豆子本身香又脆,绝对可以止妳的嘴馋,内容也很丰富,有青豆.小小酥.米豆还有大红袍干辣椒,超适合下酒的啦.
口味指数:★★★★★
视觉指数:★★★★
香脆指数:★★★★
总体评价:★★★★★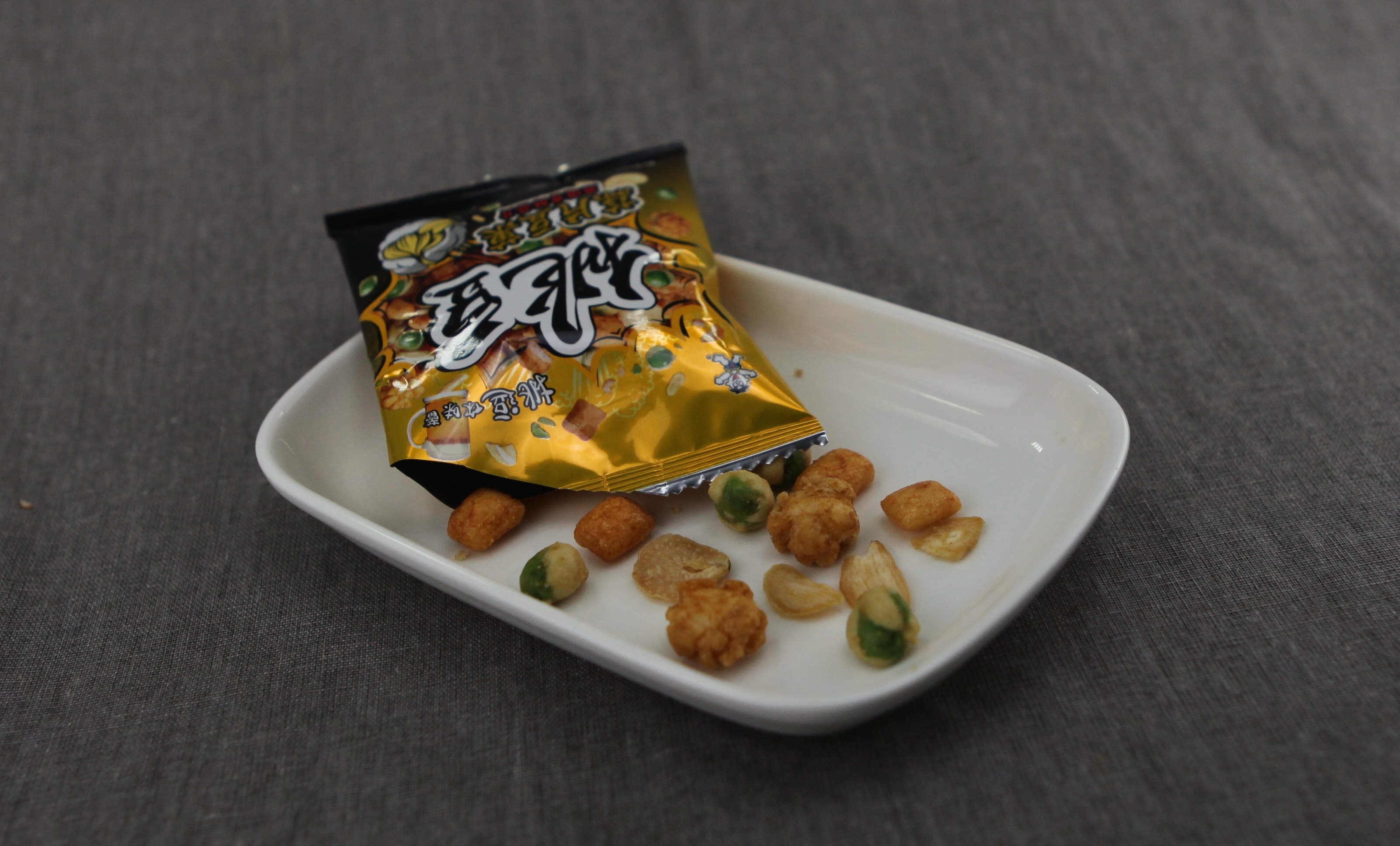 ---
雪饼
接下来试吃的是旺旺雪饼,这就是经典啊啊啊,咸咸又甜甜的口感,我吃的时候喜欢先慢慢把雪饼的白色糖粉刮干净后,再细细品尝雪饼的香酥脆,有人还要分享一下特殊的吃法吗~~
口味指数:★★★
视觉指数:★★★★
香脆指数:★★★★
总体评价:★★★★★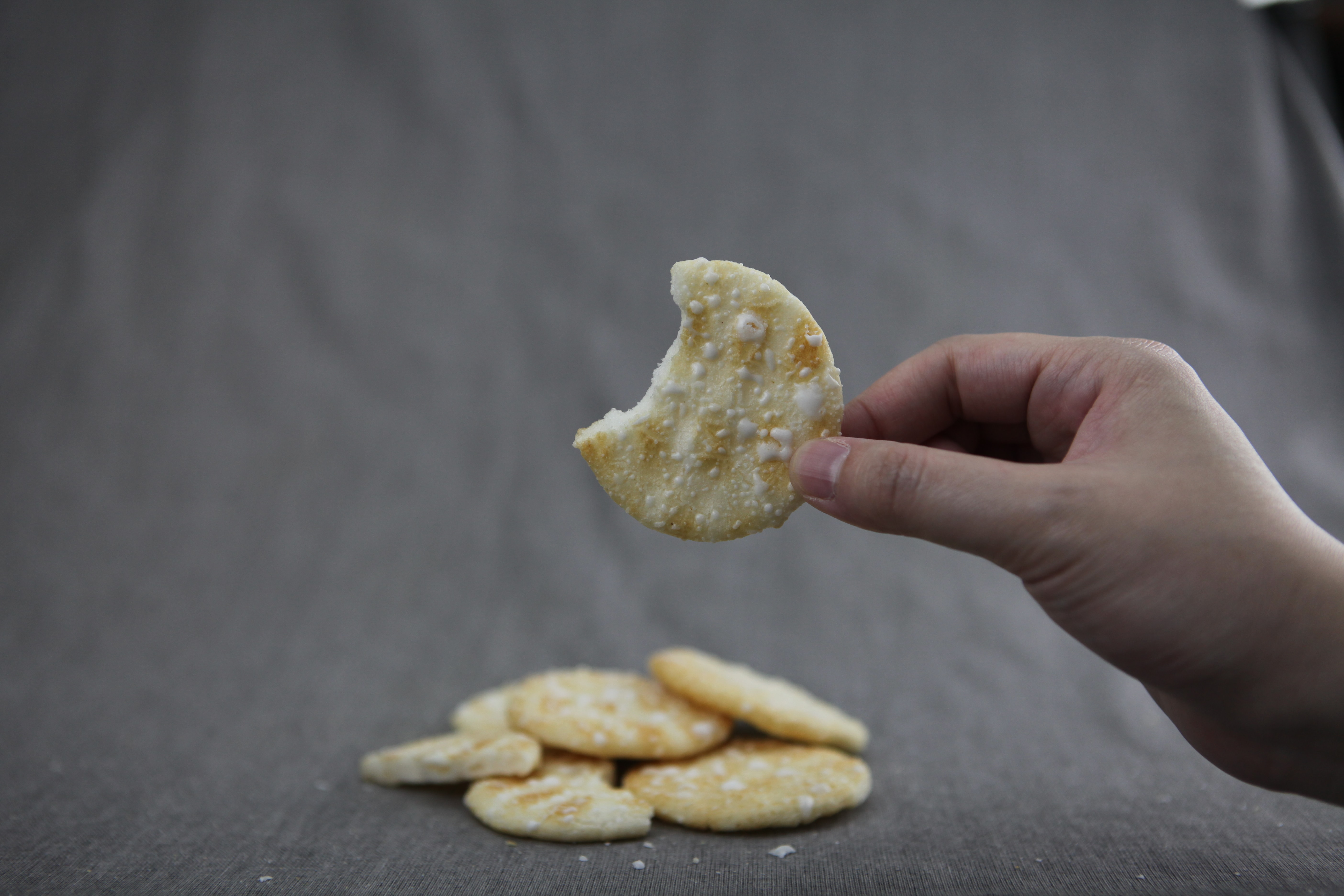 ---
乐养生红藜米果:
接着是,看起来没啥乐趣的乐养生...估计就是要走一波健康路线,包装上写着农场契作红藜,果然有料,饼体本身带有米的香味,加上天然盐的味道,硬度上比雪饼还要硬一点,宝宝喜欢吃偏硬口感的,所以比想像中还喜欢这味哈哈
口味指数:★★★
视觉指数:★★★★
香脆指数:★★★★
总体评价:★★★★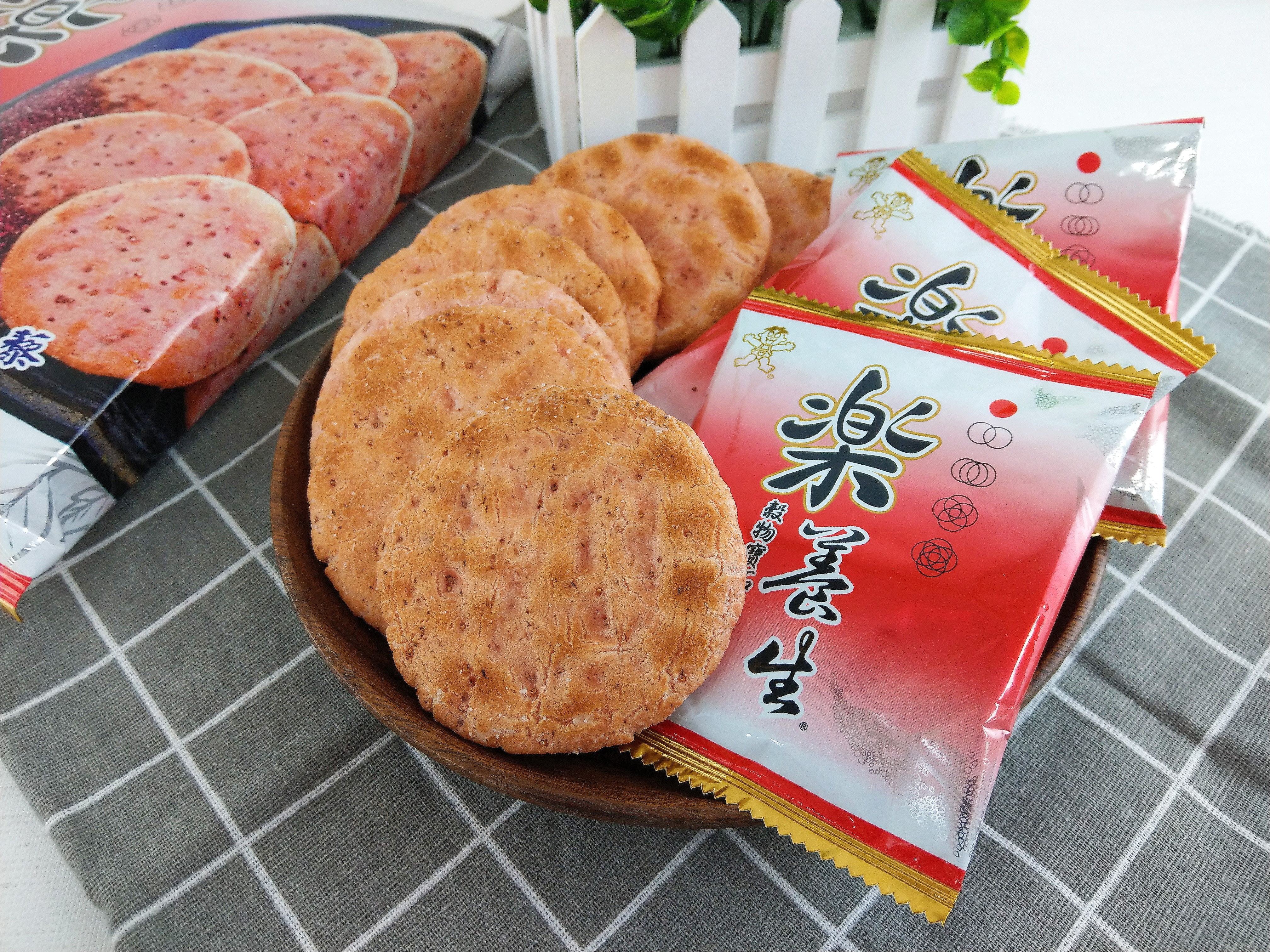 ---
旺旺仙贝:
传说中的仙贝~~~不要跟宝宝说你没吃过,虽然常常在吃,吃到翻过来又翻过去...还是来吃一片回味一下,咬~没错,就是这个咸咸香香的味道,从小吃到大,就好像宝宝的年纪一样QQ🤣
口味指数:★★★
视觉指数:★★★★
香脆指数:★★★★
总体评价:★★★★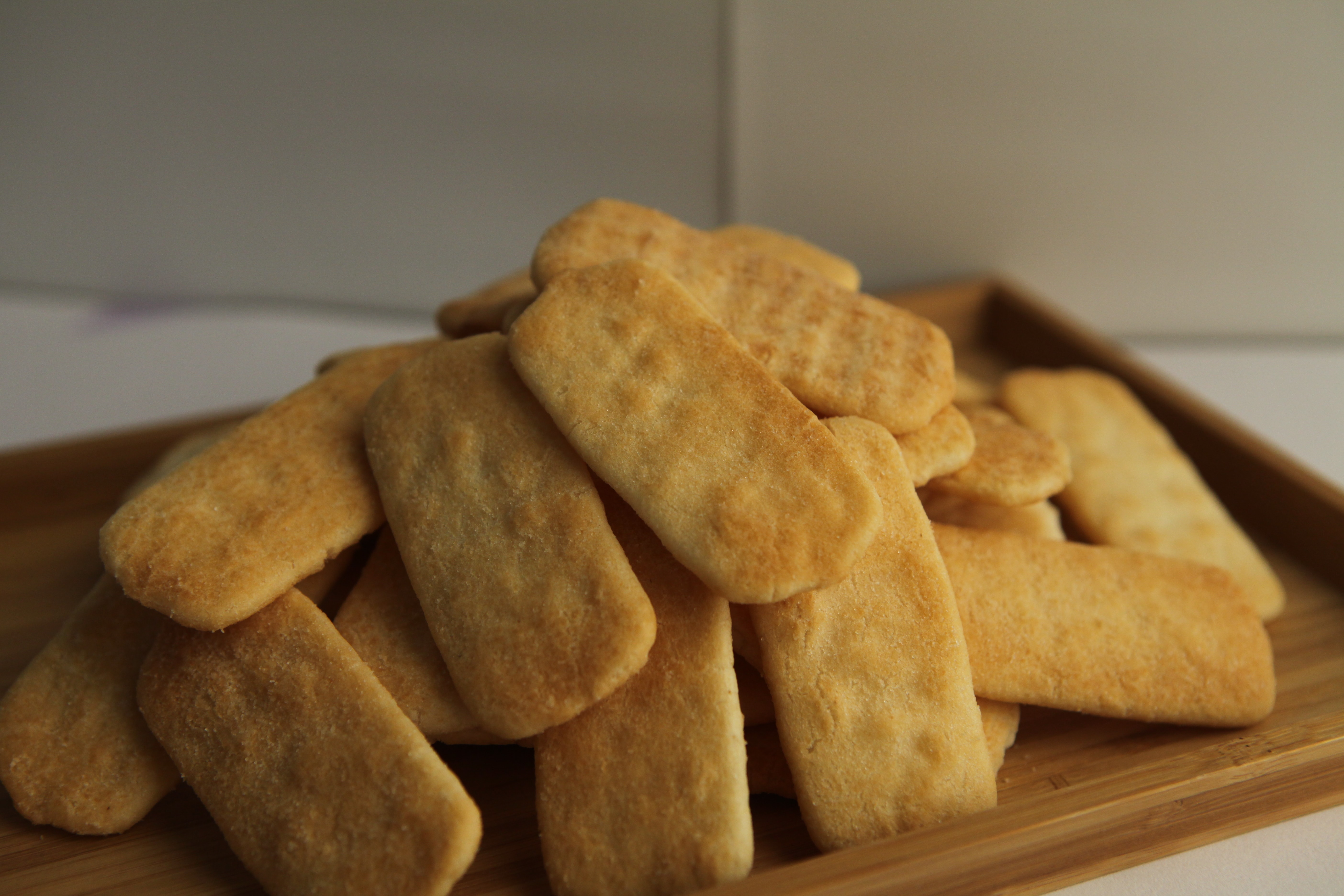 ---
旺仔小馒头:
这也是传说中的小馒头啊~~~宝宝的最爱耶,记得小时候只要考试考的不错,或主动帮忙做家事的时候就会得到旺仔小馒头这个奖励,看到小馒头就好像看到奖状看到童年啊,哈哈哈哈哈
口味指数:★★★
视觉指数:★★★★
香脆指数:★★★★
总体评价:★★★★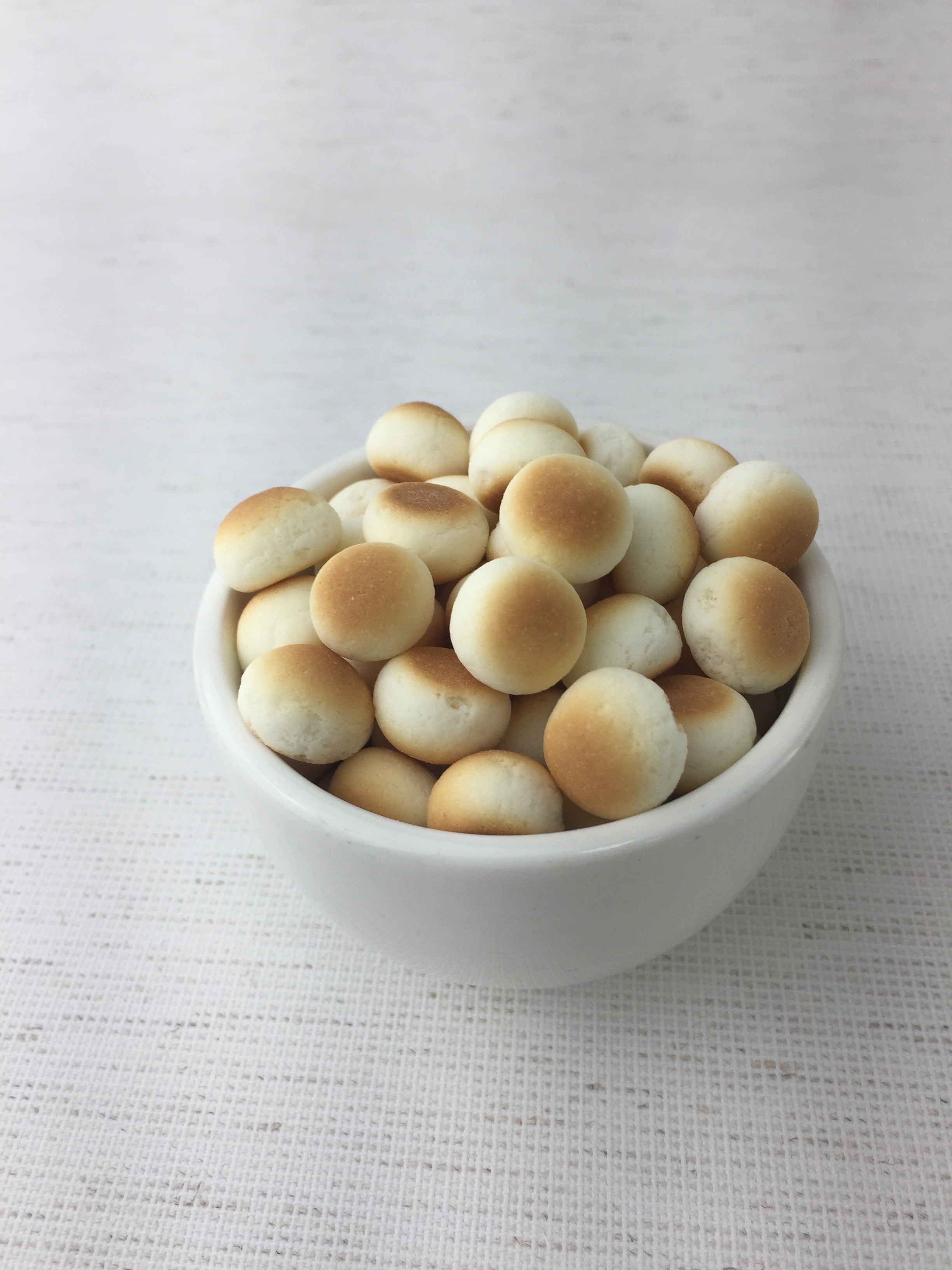 ---
旺旺吸C冻:

好像是个新产品,前阵子才在电视广告看过,有草莓跟葡萄口味,喝起来挺方便的,可以用手挤着然后吸着喝,不用倒的全身都是,有个旋盖喝不完还可以盖上,包装上说冷藏是果冻、冷冻是冰沙,宝宝各试了一个后,最爱冷冻过后的口感,超特别!!!!!!!!
口味指数:★★★
视觉指数:★★★★
香脆指数:★★★★
总体评价:★★★★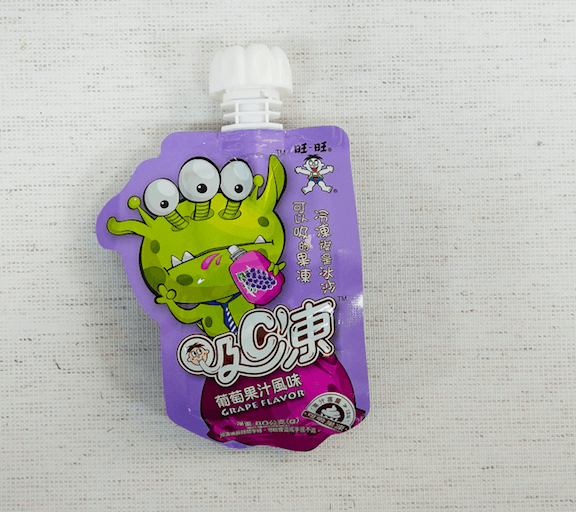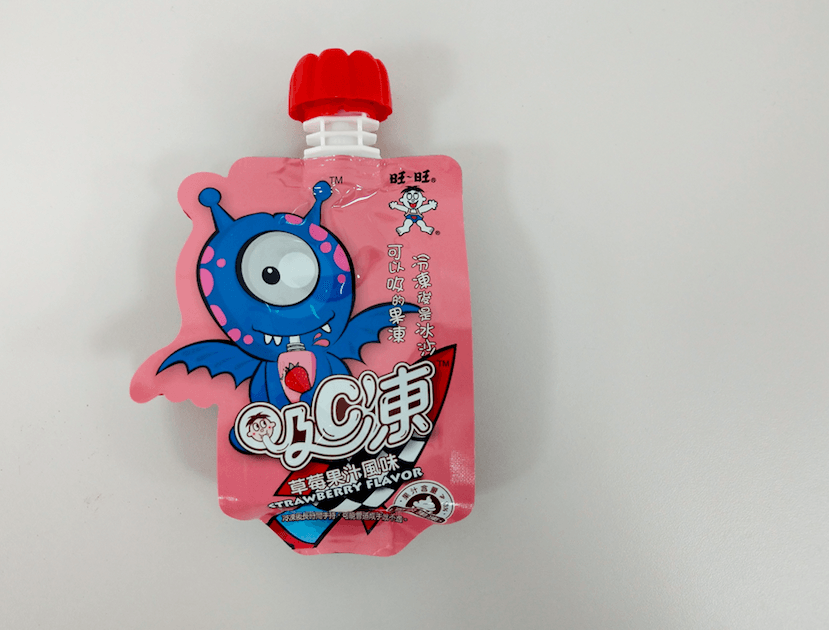 ---
好了~宝宝总算把里面的产品都吃过一轮了,开箱好累却好充(饱)实(足)啊!!每样真的都是经典耶,不得不说这玩意实在太有创意,如果男友惹宝宝生气时,拿着这盒来道歉,宝宝可能看到就会噗哧一声的笑出来吧🤣🤣🤣,不过也很适合送给朋友或是长辈来表达感谢之意啦,这不难入手的价钱,宝宝应该要叫男友多买个几盒来预备吧,免得到时候缺货就要跪算盘了他😲嘻嘻