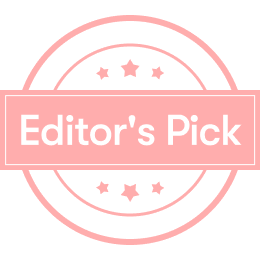 Thanksgiving Dinner | Happy days are to be spent with the people you love 💖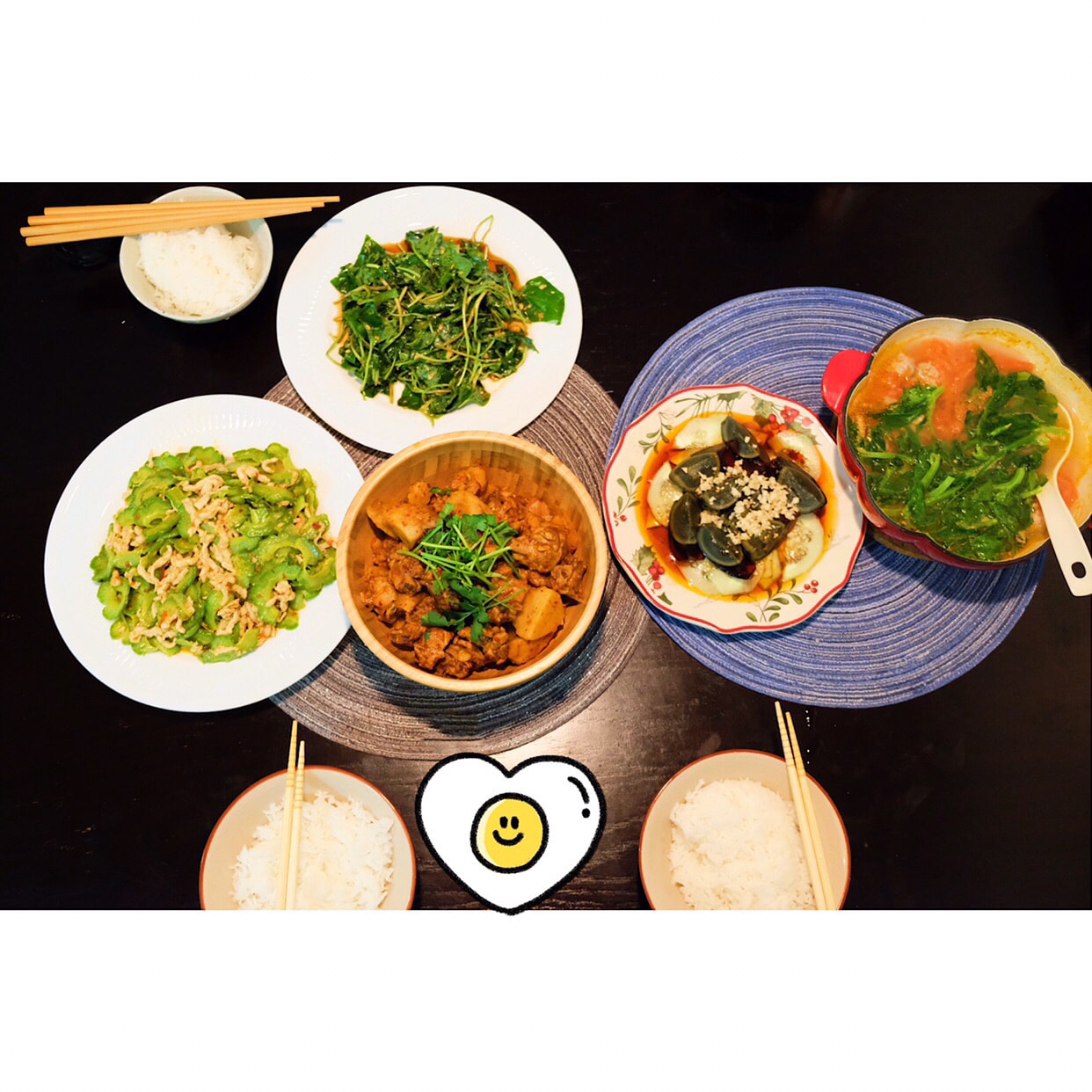 ▪️Today is Thanksgiving Did not go out this year Had a happy Thanksgiving with my best friends span>!First of all, I would like to wish the babies a happy holiday It must be super happy to have dinner with family and friends on this happy day!In addition, thank you You can provide us with such a platform to share happiness and good things with everyone!!!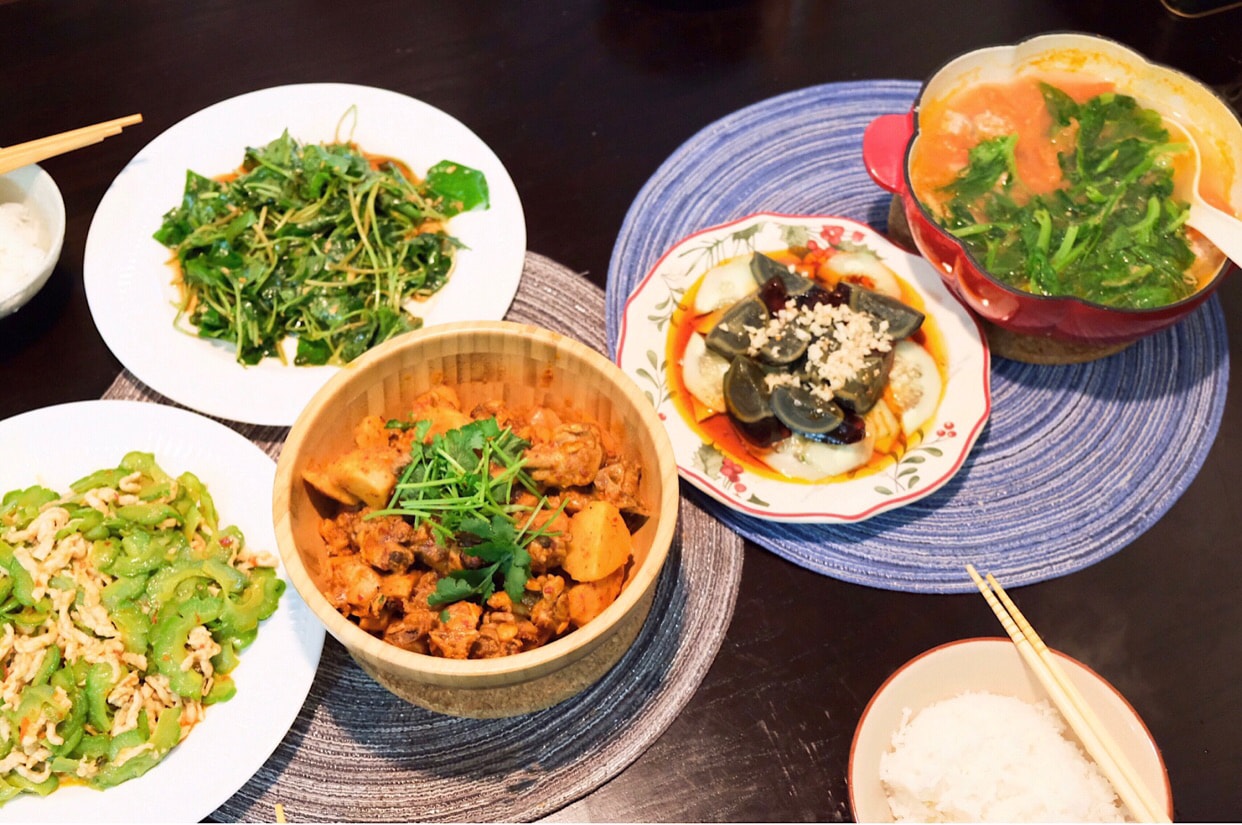 ▪️I prepared a few dishes that my friends and my friends love to eat at home for Thanksgiving today Then see everyone very satisfied I am also super happy and happy!I feel that my hard work is all gone in this moment~I made four dishes today( Two of the hot dishes and two cold dishes)a soup It is quite rich!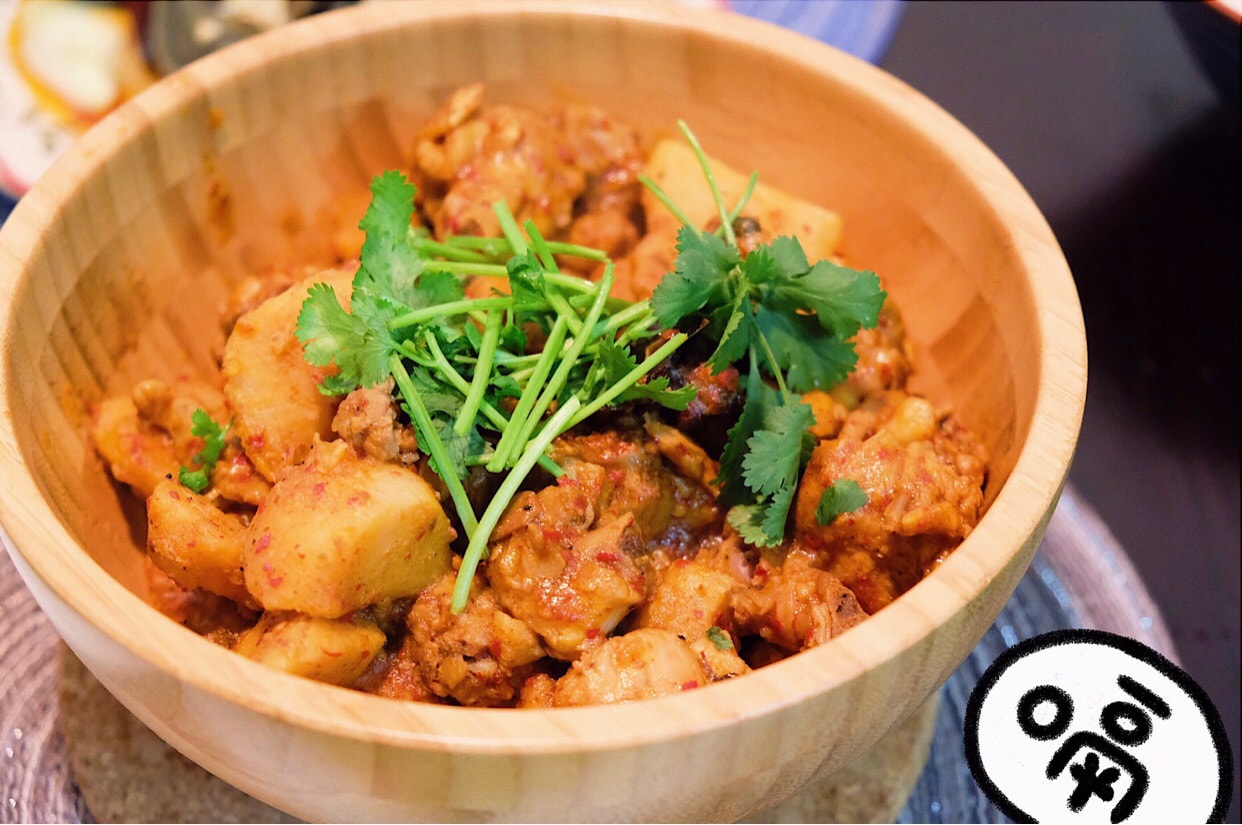 ▪️Several dishes are fried shredded pork with bitter gourd🥓 Sichuan Taro Roast Chicken🐔 Tomato Ball and Pea Tip Soup🍲 Spicy Salad with Folded Ear Roots🍃 Cucumber Salad with Preserved Egg 🥒! The roast chicken with taro is the main dish Everyone is eating turkey on Thanksgiving We didn't marinate in advance So we made our favorite taro chicken!Taro chicken is really my favorite Sichuan cuisine Spicy and delicious Chicken is tender and flavorful The taro is soft and delicate It's really a meal artifact!!!The point is really super heavy taste hahaha The only Cantonese girl to eat something🌶Hahaha I can't bear it But I like the taste very much~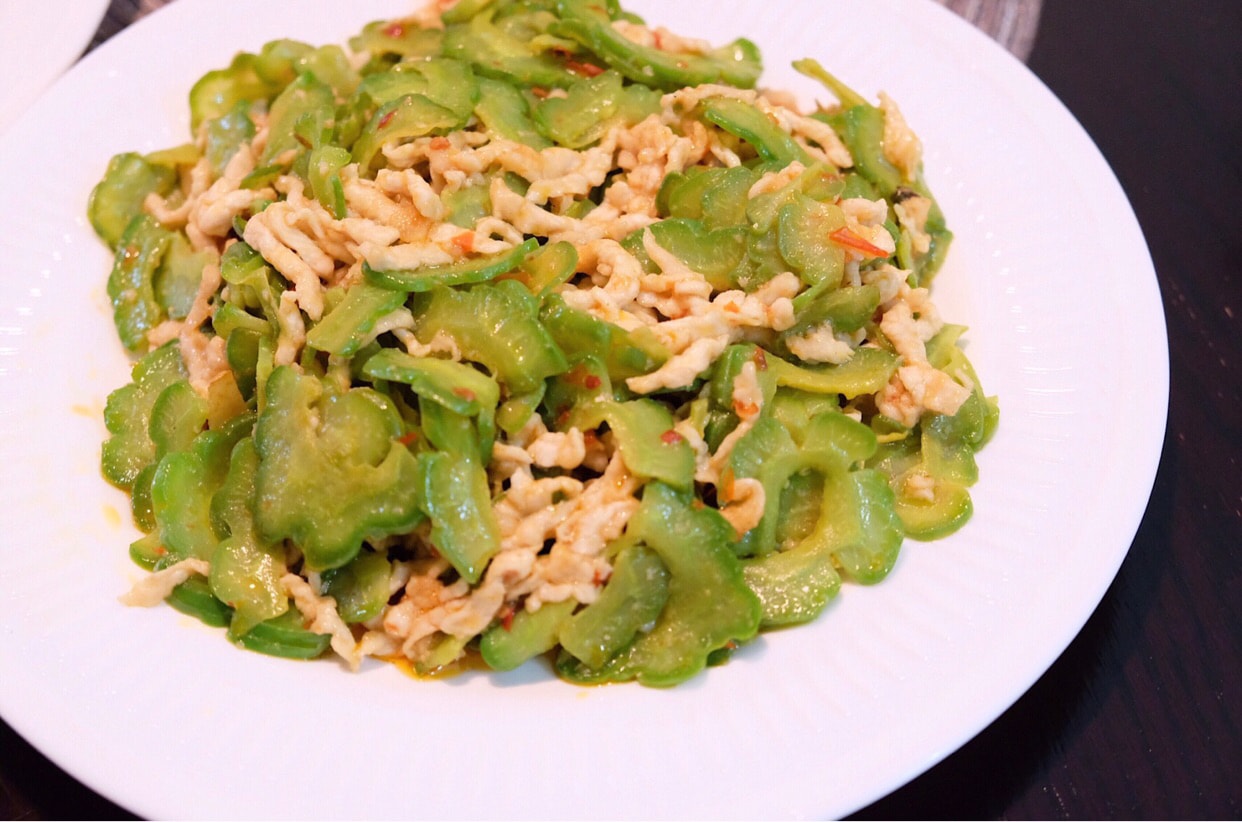 👉👉Next is the home-made simple fried shredded pork with bitter gourd Very homely, simple and not spicy All acceptable!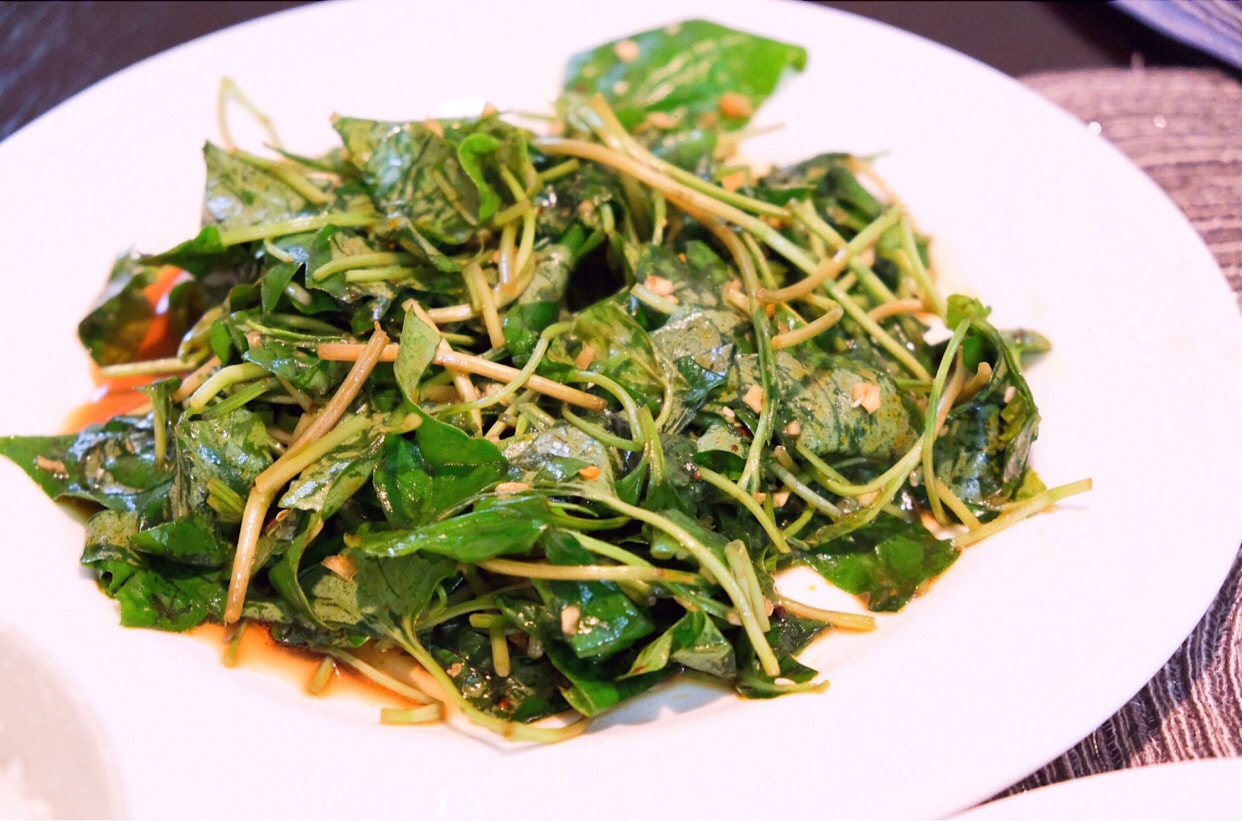 👉👉just two salads Sichuan people's favorite cold folded ear root Take advantage of the recent freshness of the folded ear root to mix a pot span> Refreshing and appetizing Unique scent I love it!!!Cantonese eat and fall in love!!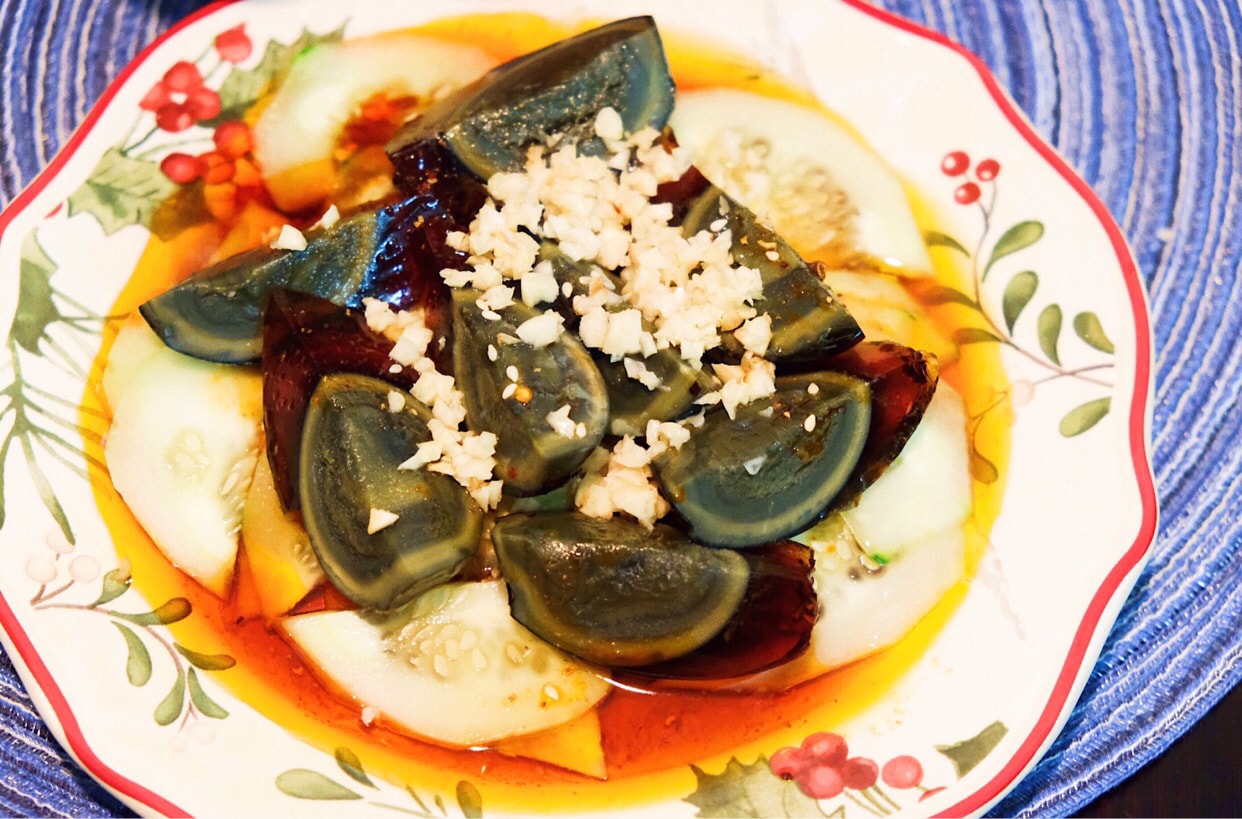 👉👉Preserved Egg Salad Used today🥒base Refreshing, appetizing and greasy preserved eggs are alsoQ< /span>Fragrant Fragrance Add a lot of red oil The overflowing happiness!👉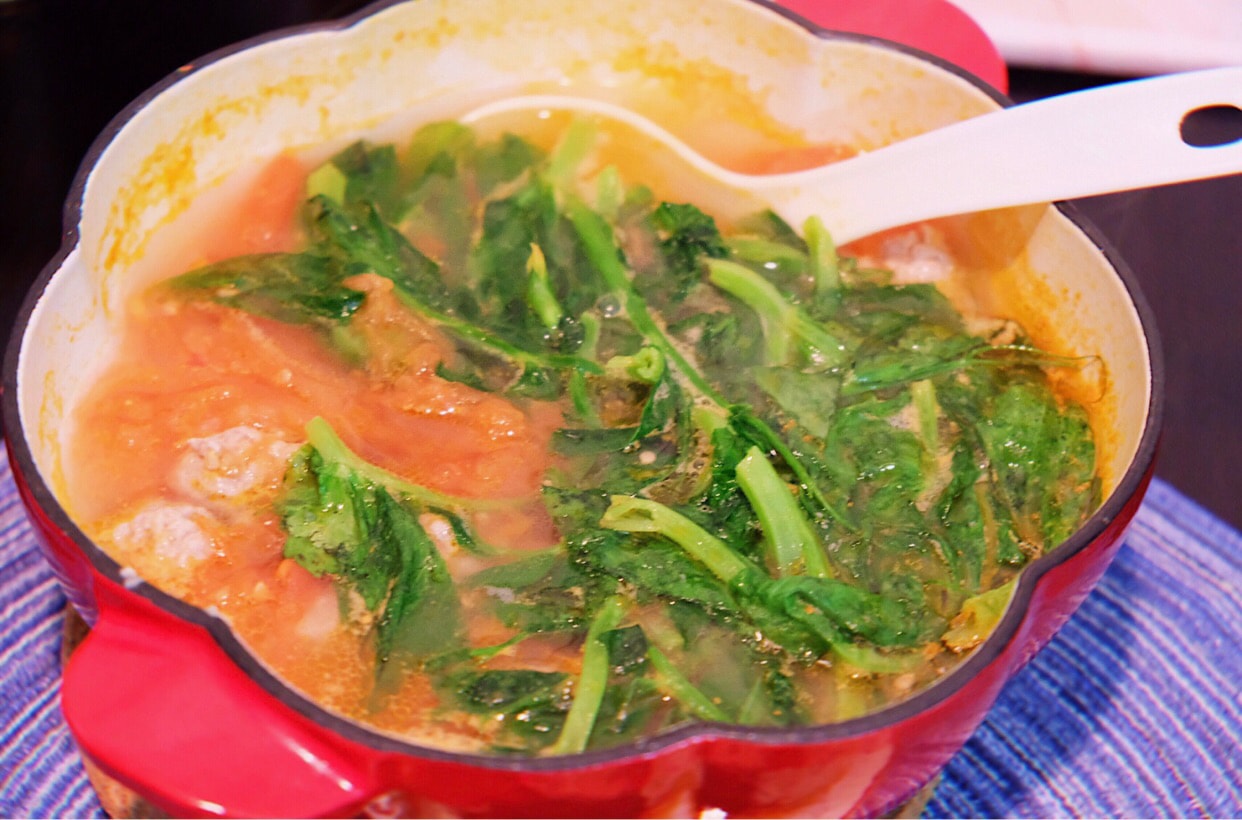 👉I made it myself in the end🍅Mould Pea Tip Soup The essence is not the meatballs, but the thick, sour and appetizing soup base Tomato soup Paired with Sichuanese winter favorite pea tips < /span>Winter favorite vegetables are not one of them!

Show Original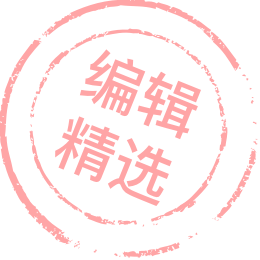 感恩节大餐 | 幸福的日子要和最爱的人一起去过💖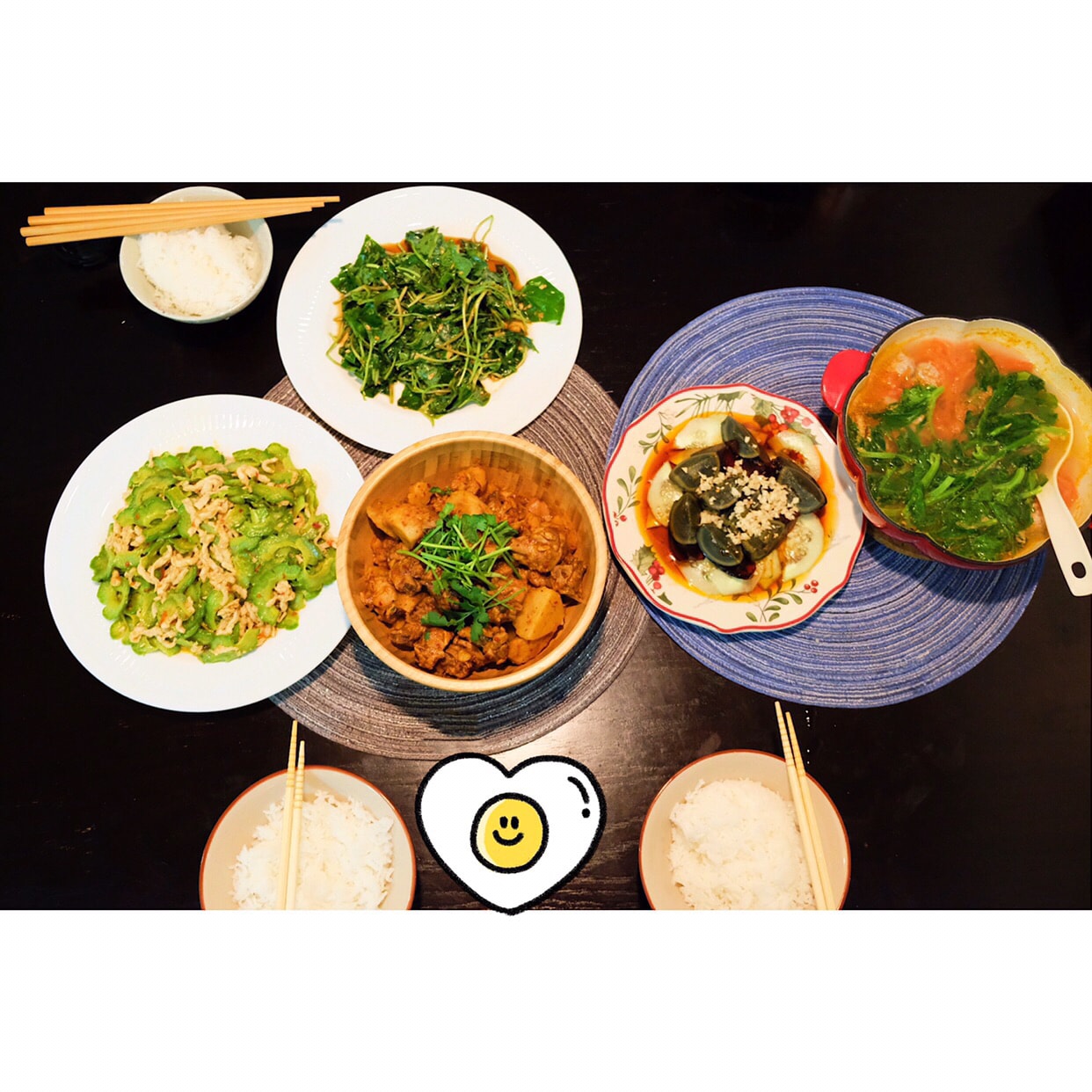 ▪️今天是感恩节啦 今年没有出去玩 就和最好的几个朋友一起过了一个开心圆满的感恩节!首先也祝晒货的宝宝们节日快乐啦 这个幸福的日子和家人朋友一起聚餐也一定超幸福吧!另外感谢君君能够提供给我们这样一个平台和大家一起分享幸福喜悦和好物!!!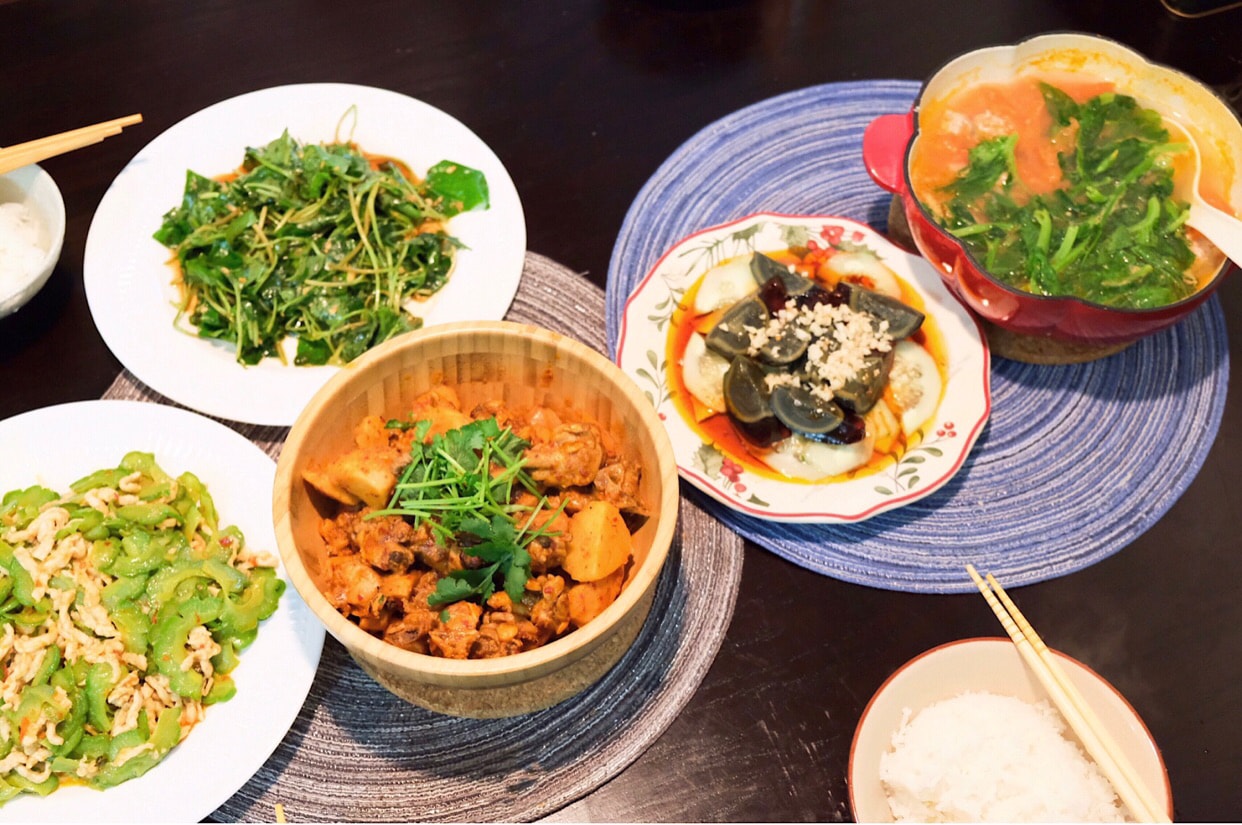 ▪️今天的感恩节自己在家准备了几个自己爱吃朋友也爱吃的菜 然后看到大家吃完吃得很满足 自己也超级开心幸福!感觉自己的辛苦在这一瞬间就全部消失啦~今天一共做了四个菜(其中两个热菜两个凉菜)一个汤 还算是比较丰盛的!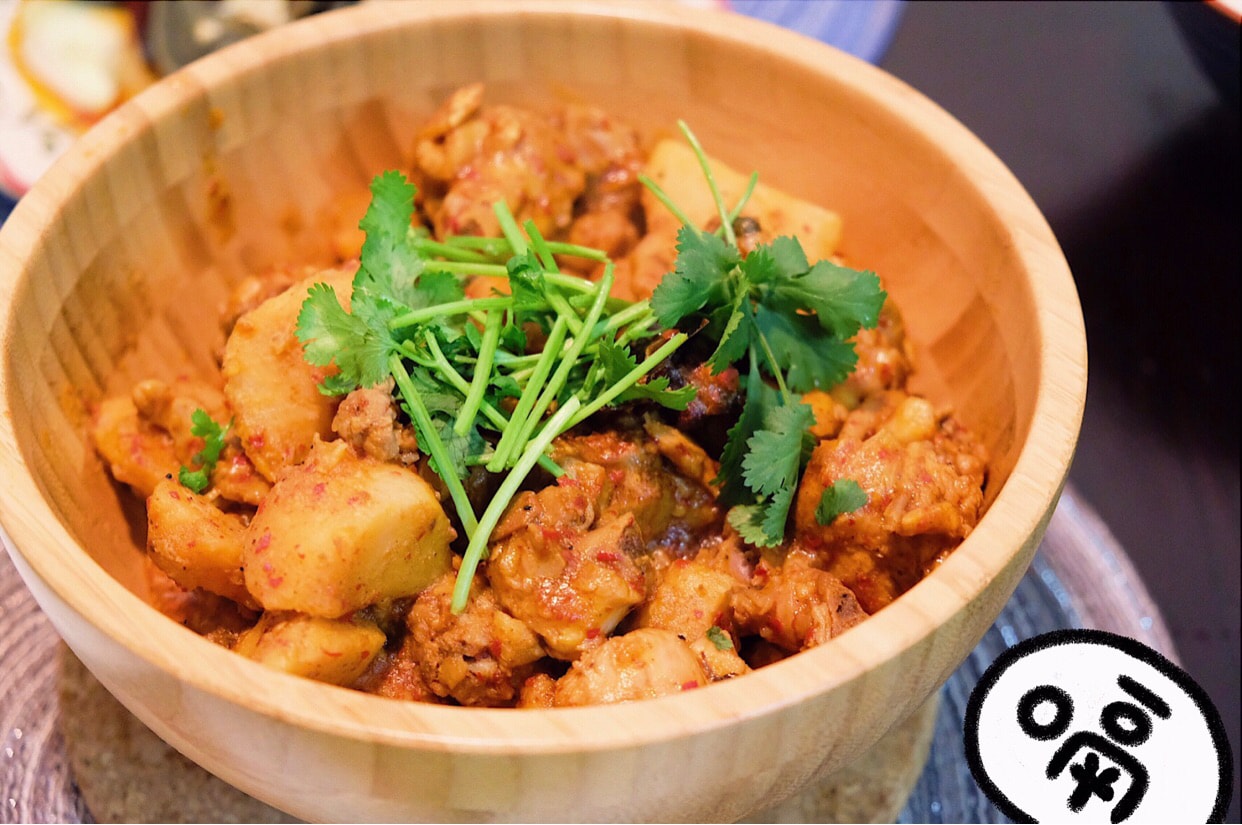 ▪️几道菜分别是苦瓜炒肉丝🥓 川味芋儿烧鸡🐔 番茄丸子豌豆尖儿汤🍲 麻辣凉拌折耳根🍃 黄瓜凉拌皮蛋🥒! 其中芋儿烧鸡算是主打菜吧 大家感恩节都在吃火鸡 我们没提前腌制 所以就做了最爱的芋儿烧鸡!芋儿烧鸡真的是我很爱的川菜 麻辣鲜香 鸡肉嫩滑入味 芋儿绵软细腻 真的是下饭神器!!!重点是真的超级重口味哈哈哈 唯一一个广东妹子吃到有点儿🌶了哈哈哈承受不了 但是也很喜欢这个味道~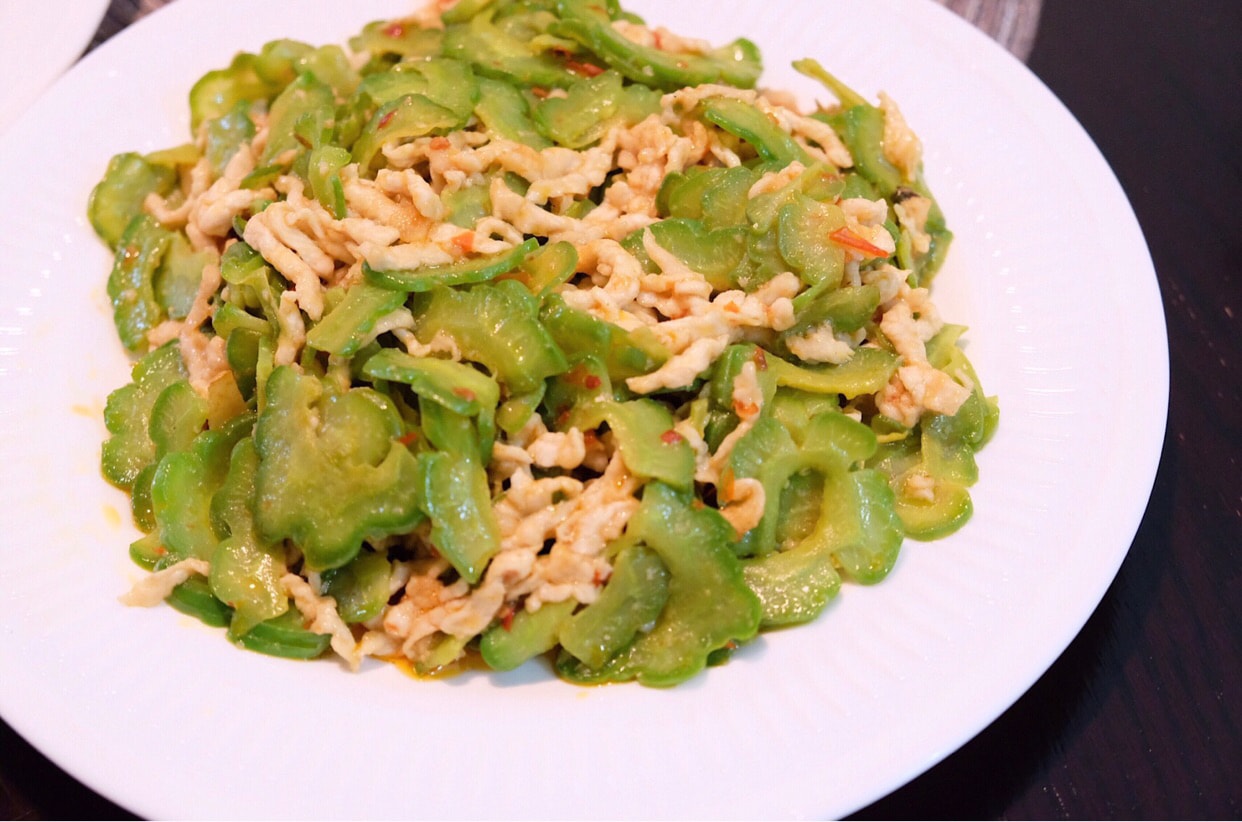 👉👉接着就是家常简单的苦瓜炒肉丝 非常家常简单下饭又不辣 都可以接受!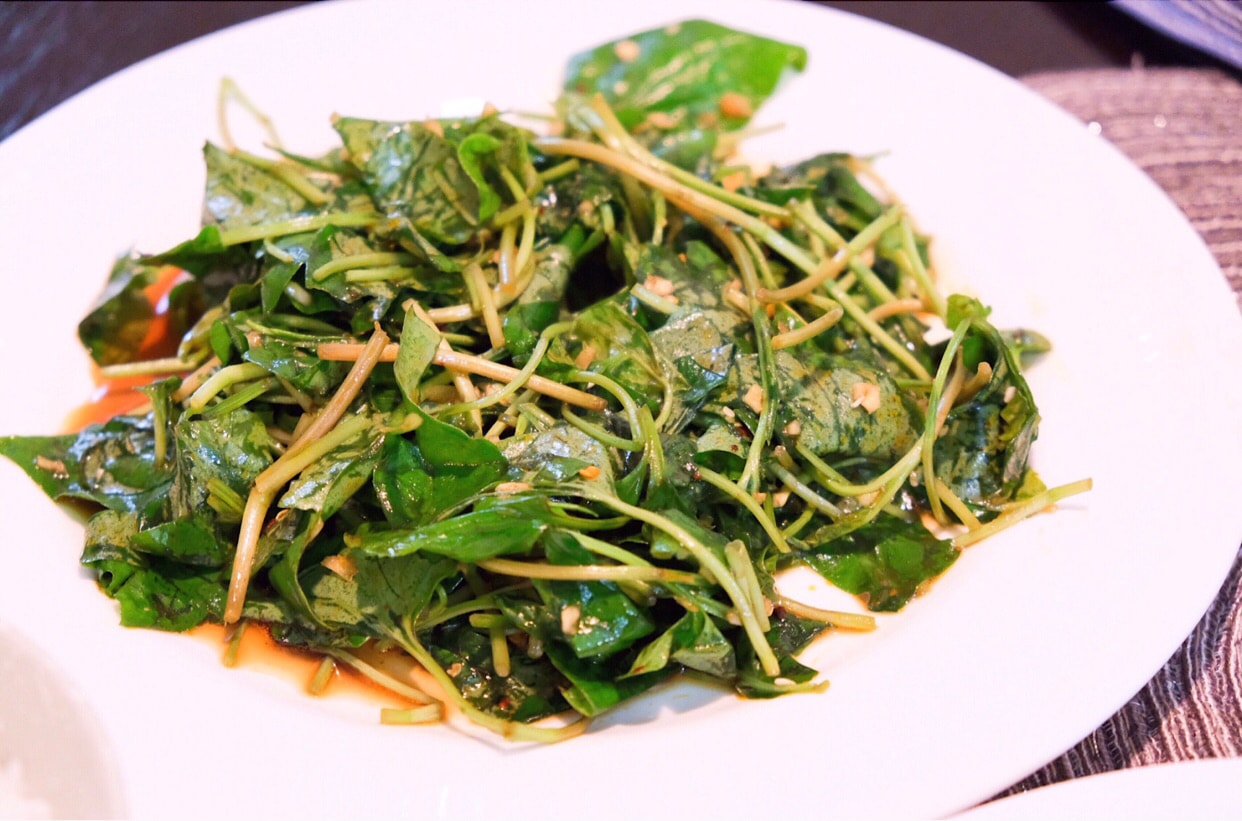 👉👉就是两个凉拌菜 四川人的挚爱凉拌折耳根 趁着最近的折耳根比较新鲜赶紧拌了一盆 爽口开胃 香味独特 很是喜欢了!!!广东人吃了也爱上了!!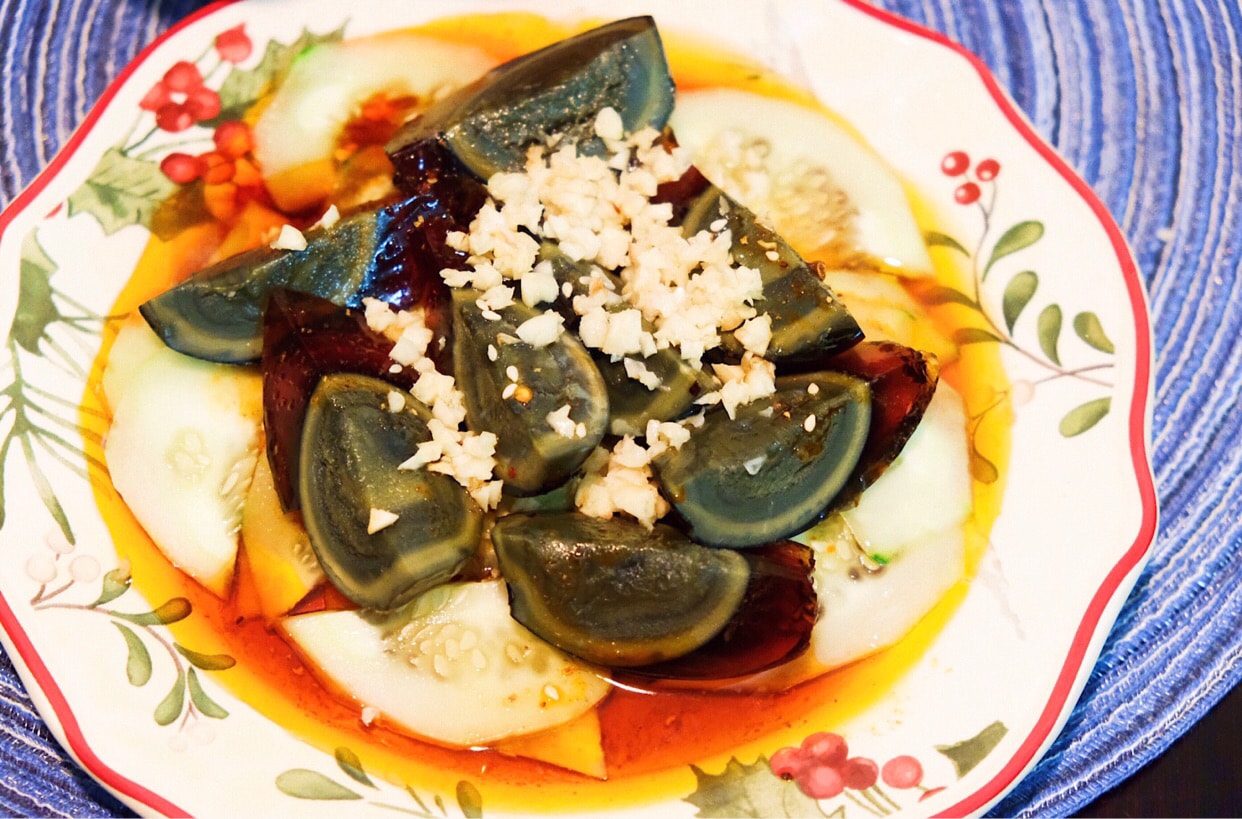 👉👉凉拌皮蛋 今天用的🥒打底 爽口开胃还解腻 皮蛋也是Q弹鲜香 再加上满满的红油 溢出来的幸福感啊!👉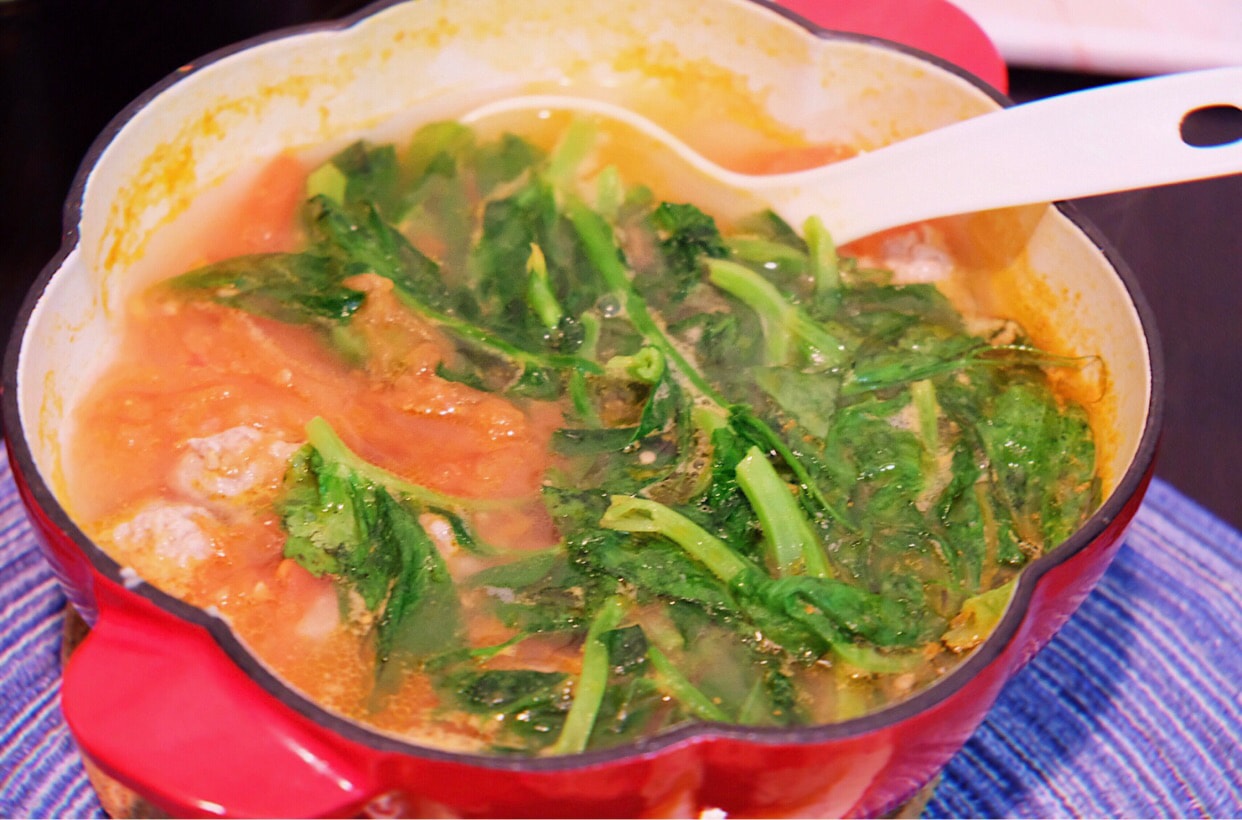 👉最后就是自己做的🍅丸子豌豆尖儿汤 精华不是丸子而是汤底的熬得浓稠的酸酸开胃的番茄汤汁 搭配四川人冬天最爱的豌豆尖儿 冬日最爱蔬菜没有之一!