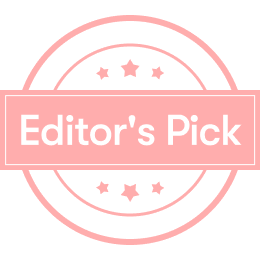 "Fried Chicken Amway", the most popular eight-treasure porridge TOP5
Chinese New Year is coming soon🎉🎉🎉🎉

At the end of 2018, I decided to make Amway the top 5 snacks that I must stock up – Babao Porridge. Usually gluttonous for afternoon tea or morning breakfast is the best choice.

One of the big events in 2018 is that Yami finally got into Taiqi Babao Porridge! As a Guangzhou Silver, I really couldn't be more excited, it's what I drank from childhood to adulthood.

By the way, I pray silently that I can eat Taiqi eight-treasure porridge with mung bean and seaweed flavor in 19 years😍😍

---
I would like to introduce the Red List in the correct order.
Can't wait to introduce my TOP1
"Original Taiqi Eight Treasures Porridge", the first reason is naturally the lack of ingredients. When I eat it, I am pleasantly surprised with every spoonful. I can eat my favorite whole longan and peanuts in it. The taste is relatively thick, unlike a haha that tastes very thin, and the overall taste is not too sweet.
Of course, the biggest reason to put it in the first place is because it is a selfish childhood memory! As a very responsible gourmet (foodie), I can't blow it too high. After all, the price is more expensive than other brands, and the taste may not be very different from the friends from other places.
Amway Index❤❤❤❤❤
Value for money❤❤❤
---
"Red Bean Xiangsha Taiqi Eight Treasures Porridge" is tied for TOP1, it tastes basically the same 😂 I deliberately looked at the ingredient list and there is no difference at all, it may just be that the proportion of red beans is relatively high.
I put the original flavor first probably just because I love the color green 😂😂
---
TOP3 "Black Eight Treasures of Mount Tai"
This Taishan is my boyfriend's favorite flavor, he drank it in Taiwan since he was a child. I gave him Tage and he said there was nothing better than this. So I can also understand that everyone has their own subjective points.
Objectively speaking, this is the most cost-effective one. The price is reasonable and the ingredients are very sufficient. The taste is sweet but it can taste like brown sugar.
Amway Index❤❤❤❤
Value for money❤❤❤❤❤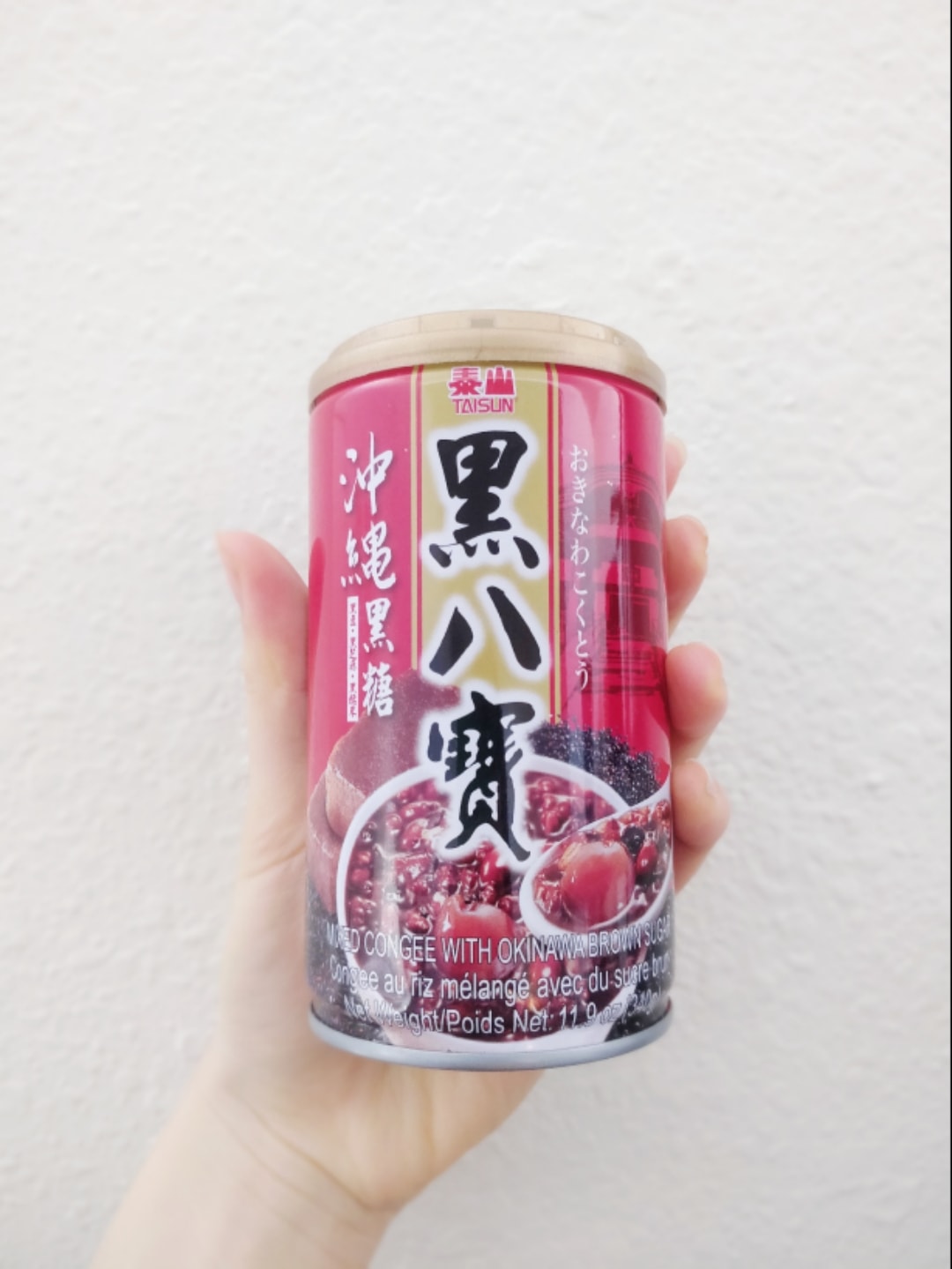 ---
TOP4 "The Taste of Love Black Eight Treasures"
It is also the same time-honored eight-treasure porridge in Taiwan. The taste is very similar to Taishan, and you can't eat it with your eyes closed.
Because it is more expensive 😏Frugal, of course I choose cost-effective ones.
Amway Index❤❤❤
Value for money❤❤❤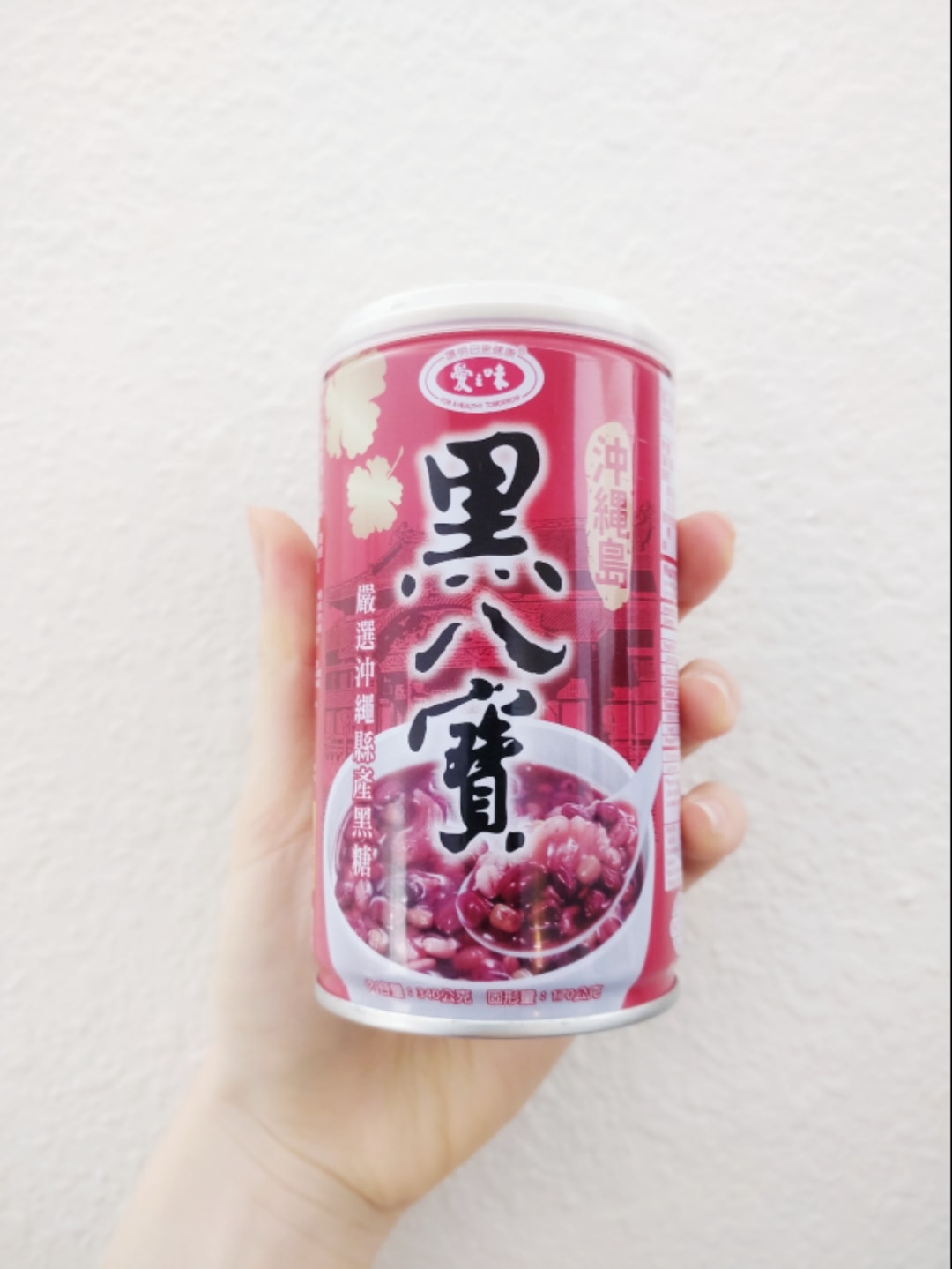 ---
TOP5 "Original Taishan Eight Treasures Porridge"
This one is better than the rest because the taste is moderate and not too thick or too thin, and the price is the lowest among these, and it is unlikely to be out of stock! I'll stock up on this when there's nothing else.
But to be honest, there is no big feature, and the fabric doesn't have the kind of big kidney bean longan. Said to add oatmeal, but I can't eat it.
Amway Index❤❤
Value for money❤❤❤❤❤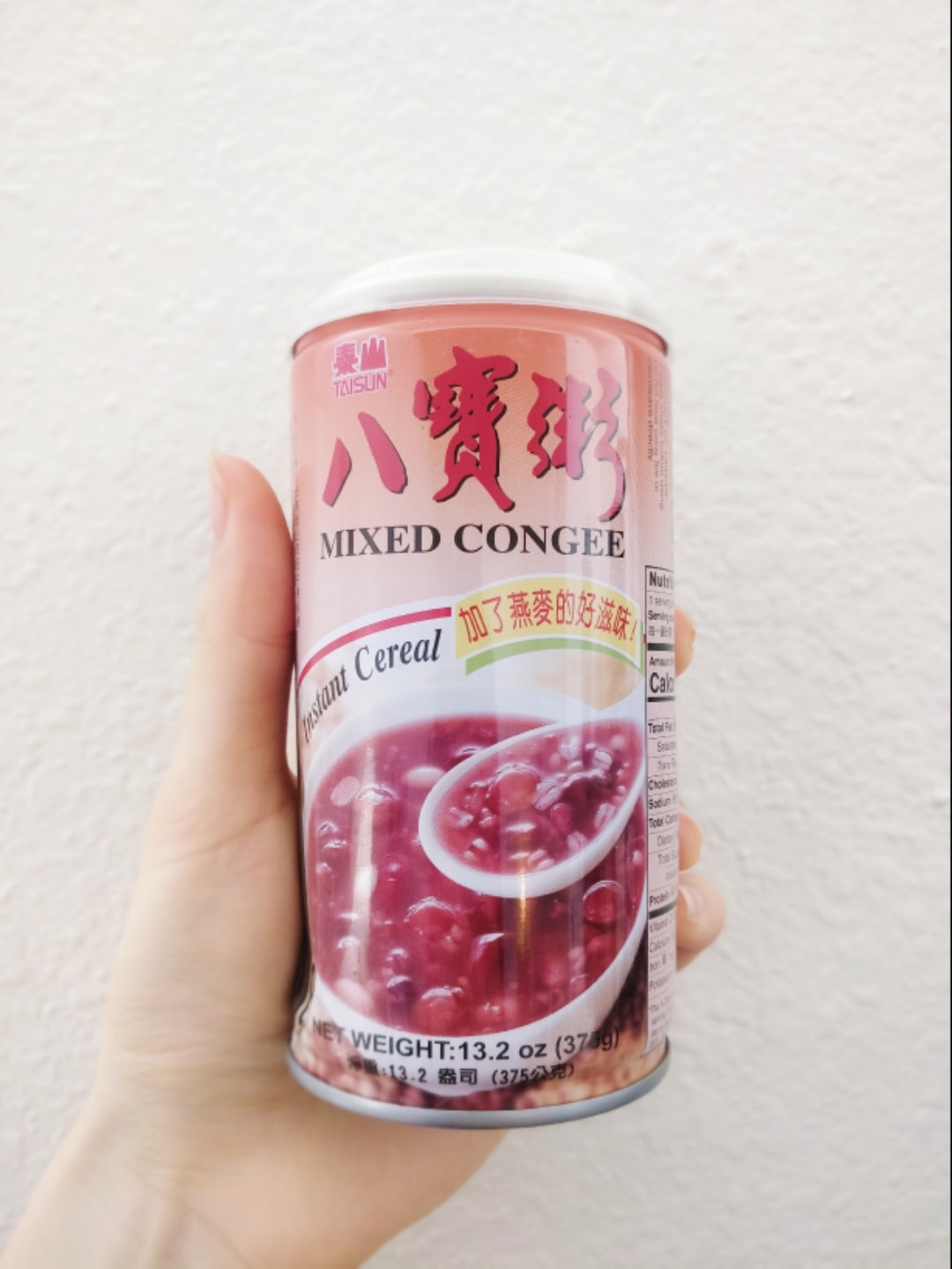 Show Original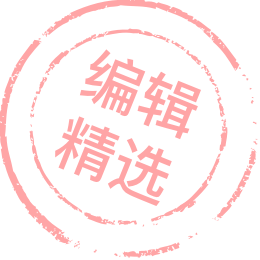 『炸鸡安利』剁手红榜之最爱八宝粥TOP5
马上农历新年也快到啦🎉🎉🎉🎉

在2018要结束的时候,决定安利一下我必囤的零食的top5–八宝粥。平时馋嘴当下午茶或者上午当早饭都是不二之选。

2018其中一个大事件就是亚米终于进了泰奇八宝粥!作为一个广州银真的是不能更激动了,从小喝到大的就是它。

顺便默默祈求19年可以吃到绿豆海带口味的泰奇八宝粥😍😍

---
我要按照正序来介绍红榜。
迫不及待要介绍我的TOP1
「原味泰奇八宝粥」,第一个原因自然是因为料足。吃的时候每一勺都很惊喜,里面能吃到我最爱的整颗桂圆和花生。口感比较浓稠,不像某哈哈吃起来口感很稀,整体味道也不会太甜。
当然放在第一最大的原因还是因为是私心童年回忆啦!作为一个很负责的美食家(吃货)也不能把它吹太高,毕竟价格比别的牌子贵,味道可能外地的小伙伴会觉得没有很大差别。
安利指数❤❤❤❤❤
性价比❤❤❤
---
并列TOP1的『红豆香沙泰奇八宝粥』,它口味基本一模一样😂我特意看了配料表也完全没差别,可能只是红豆比例比较高。
我把原味放第一可能只是因为我最爱绿色这个颜色吧😂😂
---
TOP3 『泰山黑八宝』
这款泰山是男朋友最爱的口味,他从小在台湾喝这个的。我给他喝泰奇他说没有比这个好喝。所以我也是能理解大家各自都有各自的主观分。
客观来说这个是性价比最高的一款,价格合理,料也特别足,口味比较甜但是能吃出黑糖的感觉。
安利指数❤❤❤❤
性价比❤❤❤❤❤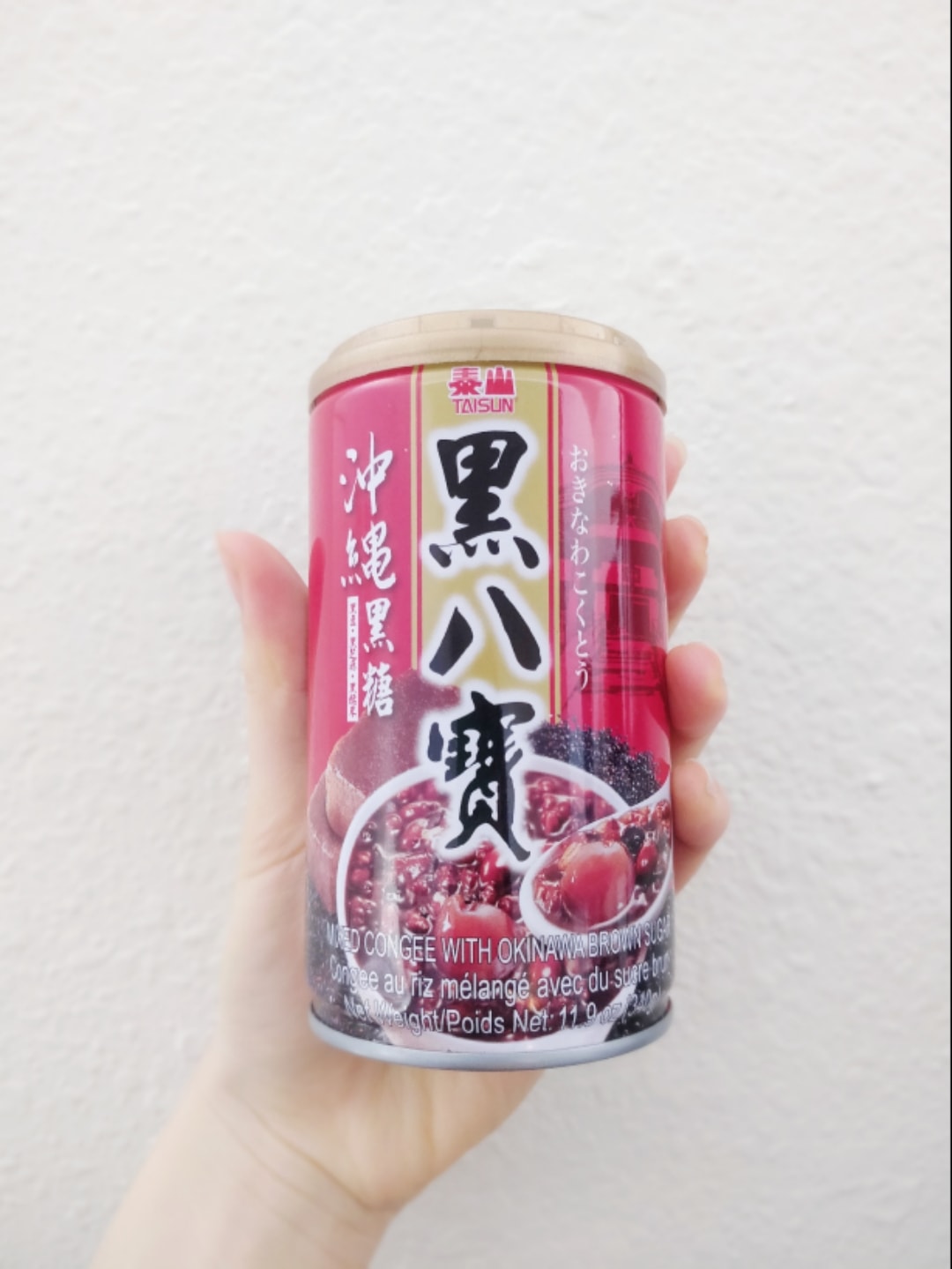 ---
TOP4 『爱之味黑八宝』
也是同样台湾本土老字号的八宝粥,味道跟泰山很相似,闭着眼睛吃不出差别的。
排在后面是因为它比较贵😏节俭的我当然挑性价比高的。
安利指数❤❤❤
性价比❤❤❤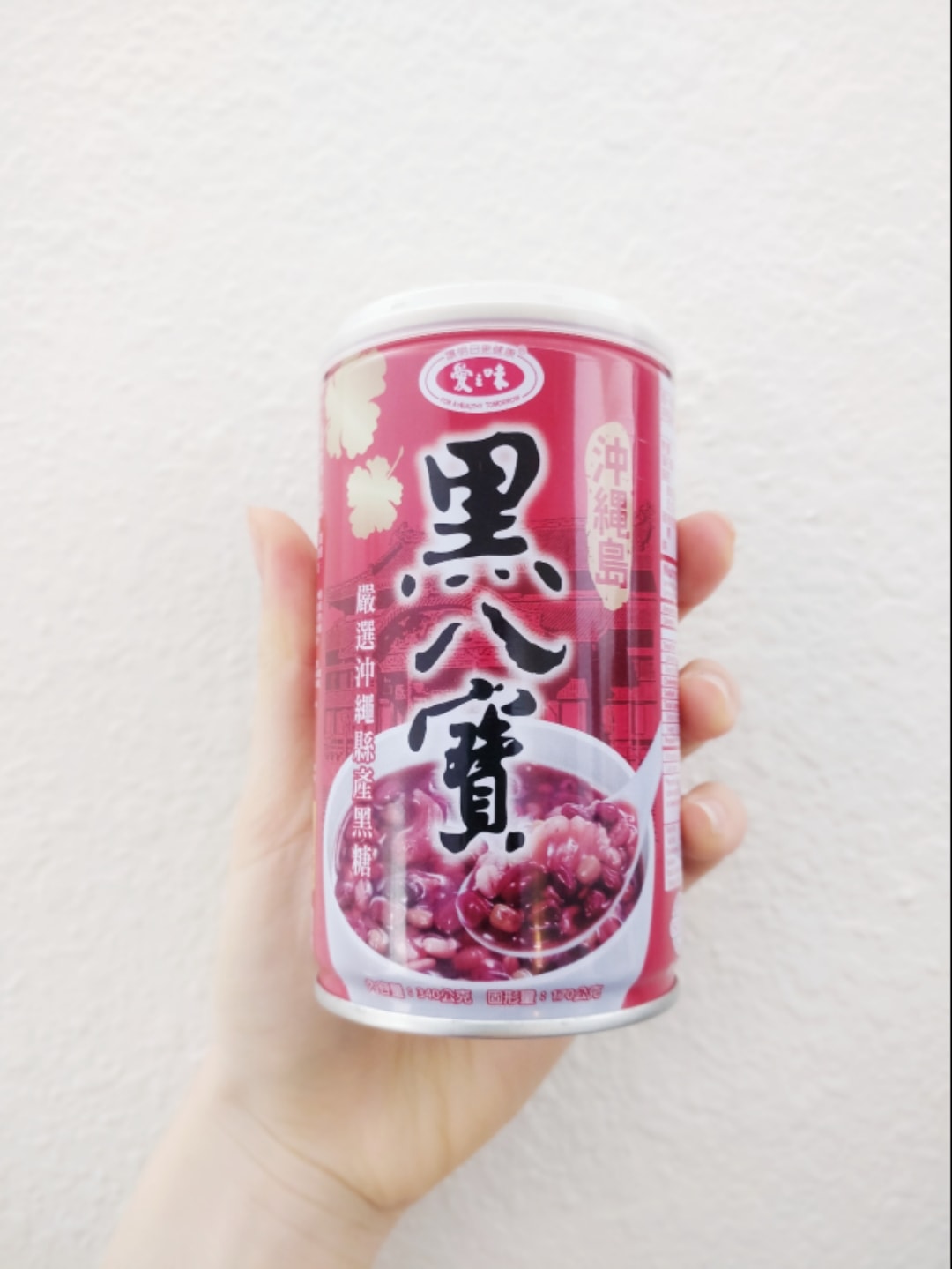 ---
TOP5『原味泰山八宝粥』
这款比剩下的好是因为口感适中不会太稠太稀,加上价格在这几个里面最低,而且不太会缺货!别的没有的时候我会囤这个。
不过说实话没有很大的特色,里面料没有很大颗的那种腰豆桂圆。说加了燕麦不过吃不太出来。
安利指数❤❤
性价比❤❤❤❤❤