2018 Red List - Octopus Ball Machine🐙
Octopus ball machine is one of my favorite kitchen items2018 One‼ ️
Because it can make a lot of delicious food, and it is very convenient to use~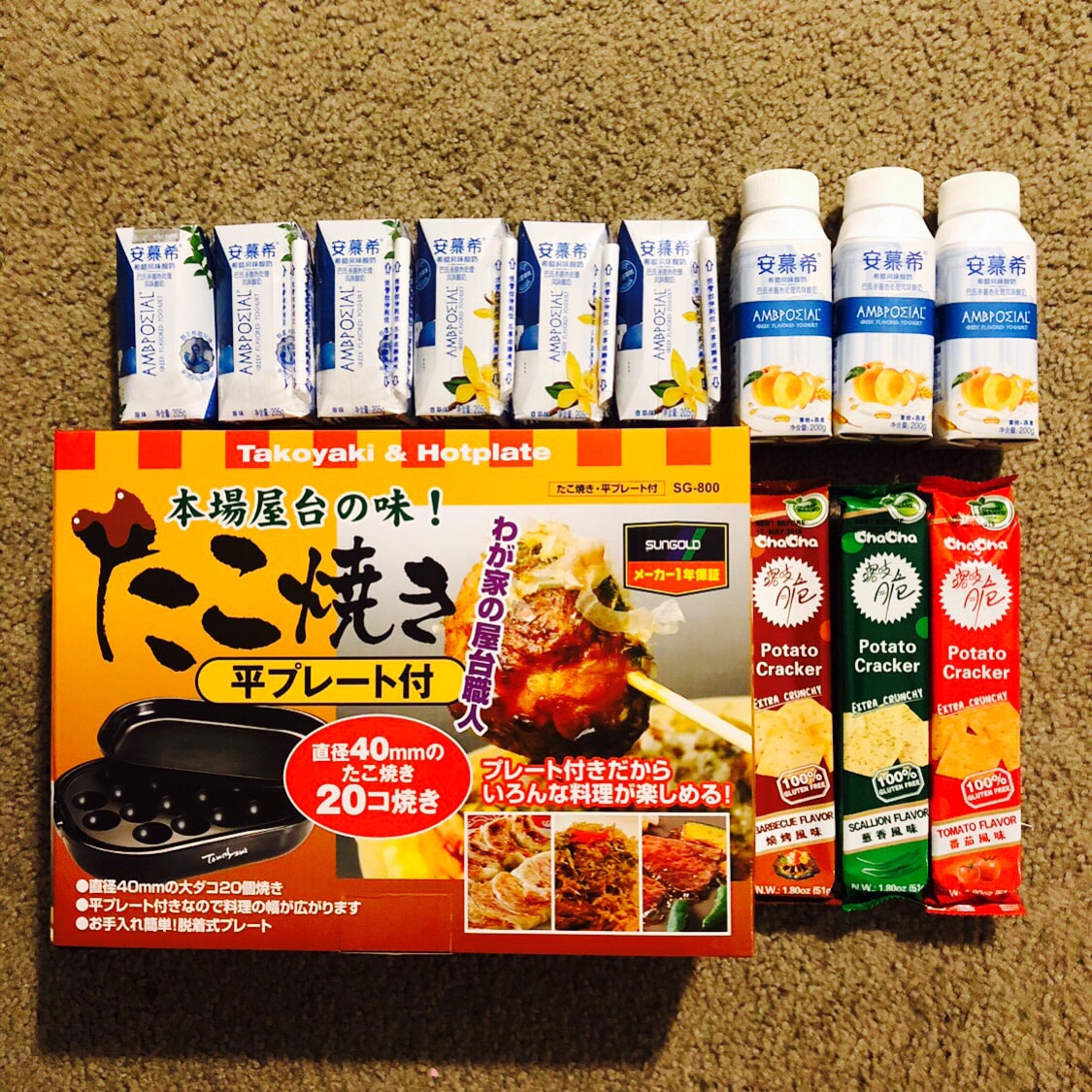 I have actually bought the octopus ball machine for several months, and the materials have been bought for a long time ~ but the procrastination is too serious😂< /span>Until two days ago, I suddenly decided on a whim and decided to make something delicious for myself before school starts!
🍡First, let's get the materials ready:
Takoyaki Powder
Octopus ball sauce
Seaweed and Sesame Bibimbap
Mayonnaise (forgot to pose)
Bonito flakes
cabbage (chopped)
Shrimp (because there is no octopus at home, the shrimp will come out first to replace it)
As long as it is easy to cook, it can be added~
Basically most of the materials are available for sale, and the pictures have been given to youtagAlright😌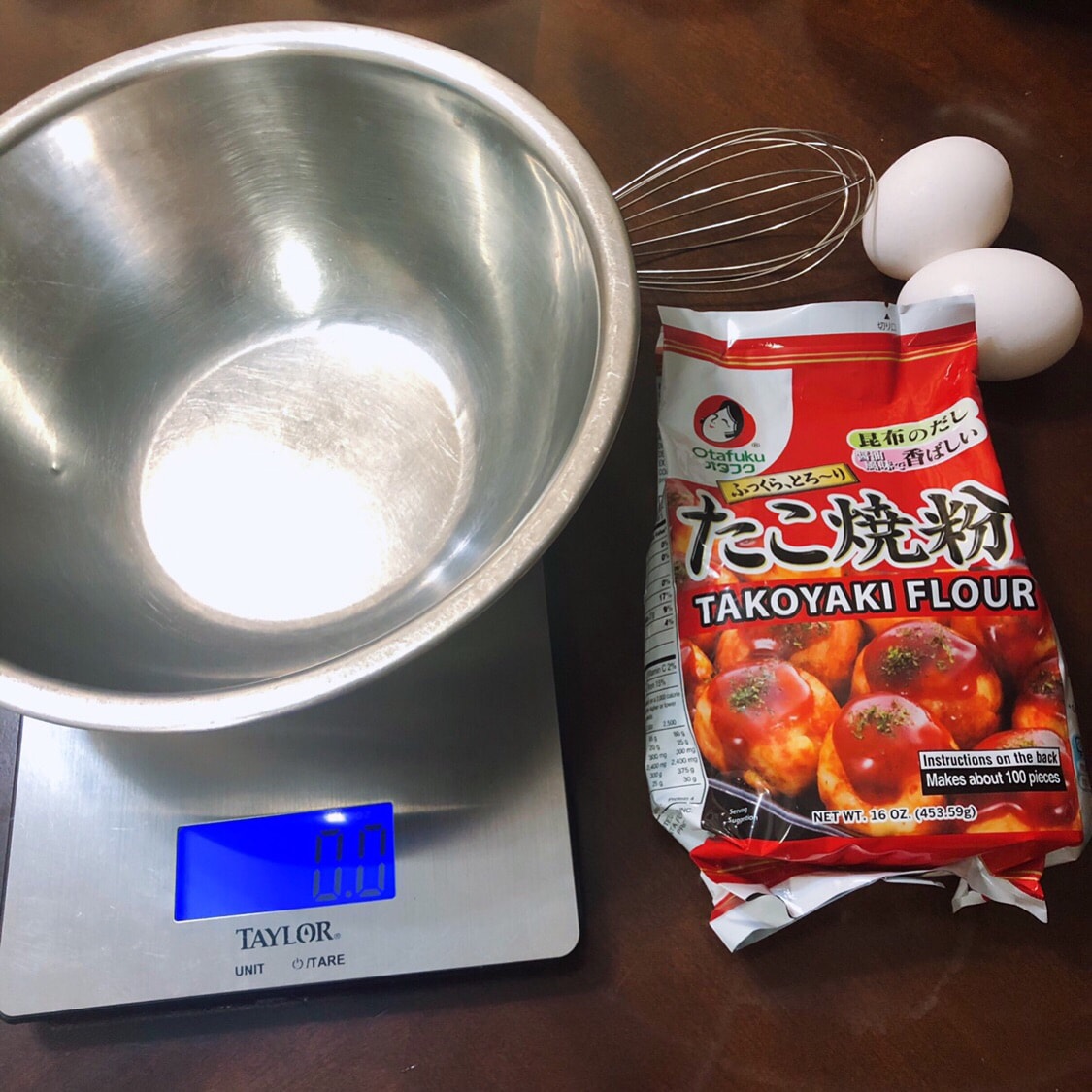 Then it's time to prepare the most important thing for the octopus balls - batter span>
🥣How to make the batter:
4oz Takoyaki Powder
Two eggs🥚
12 fl oz Water
Stir well~🥄
(This amount can make about 20more than small balls) span>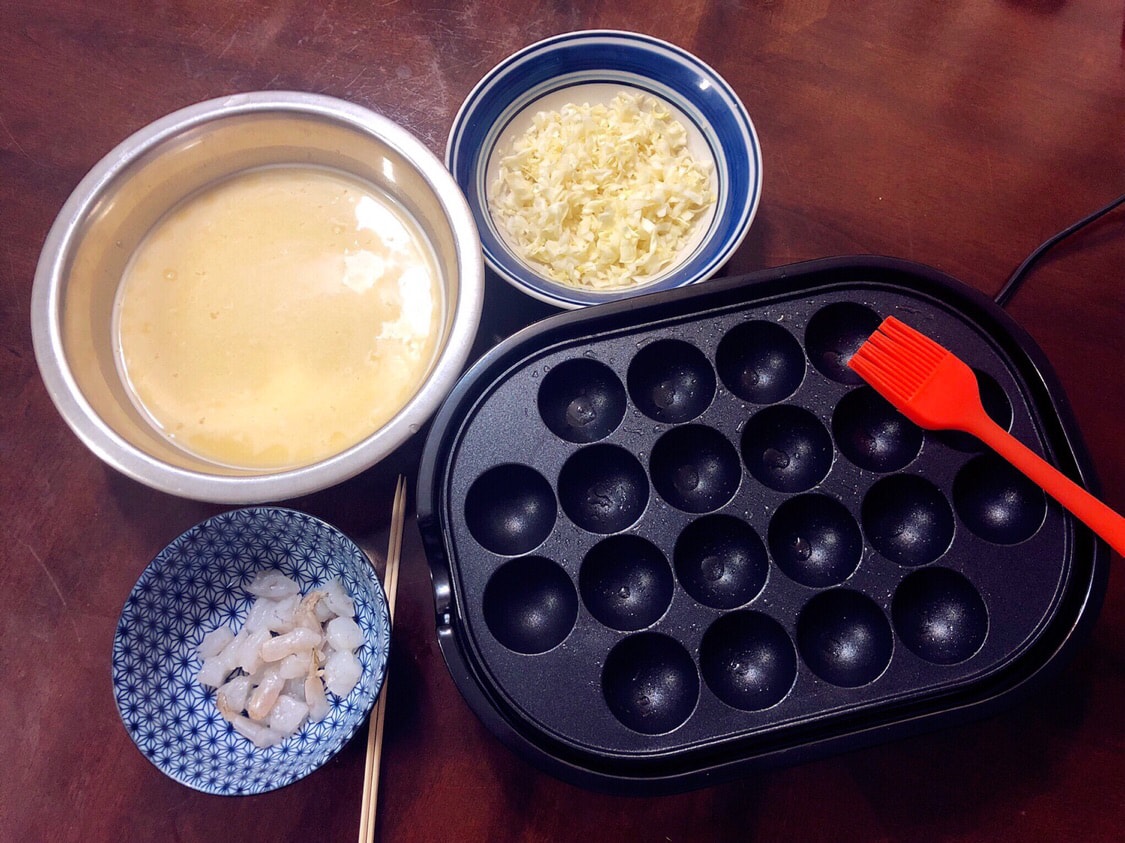 After the batter is done, brush a layer of oil on each hole of the octopus ball machine, prepare the bamboo sticks, and turn on the switch to start making our balls~ ~~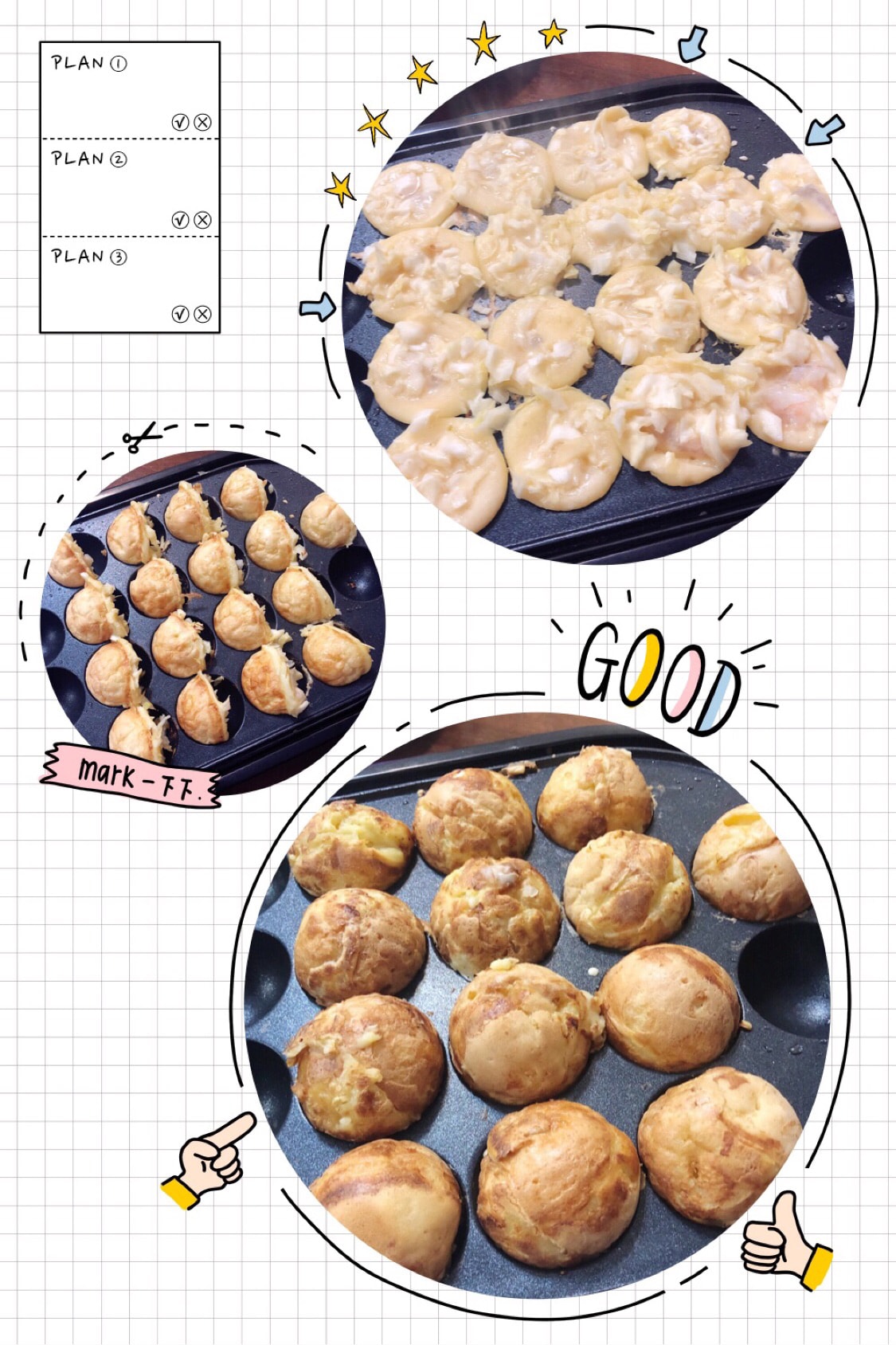 First, pour 8/8 full of the batter into each hole, and then put the chopped cabbage and shrimp in it~
After almost set, you can turn it over with a bamboo skewer, then add the batter, and repeat this action until it becomes a small round ball!
🛎Smalltips : The machine can't adjust the heat, there is only one switch. If you are not proficient, you can turn off the small balls and turn them on again.🔥< /p>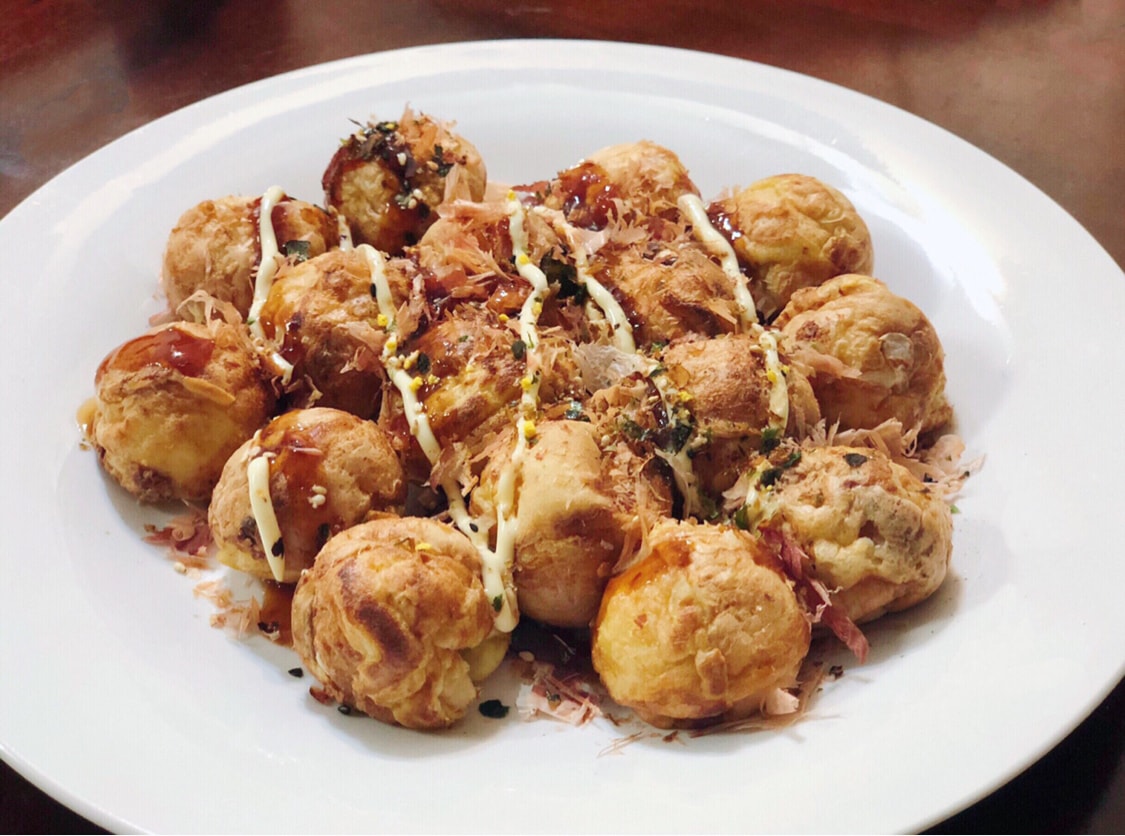 After the small balls are ready, you can add various sauces and bonito flakes to eat🐙🐙🐙
This is my first time making small balls. There is still a lot of room for improvement in appearance, but the taste is definitely not inferior to those sold outside!
After practicing a few times, I think I can go to the stall hahaha🌞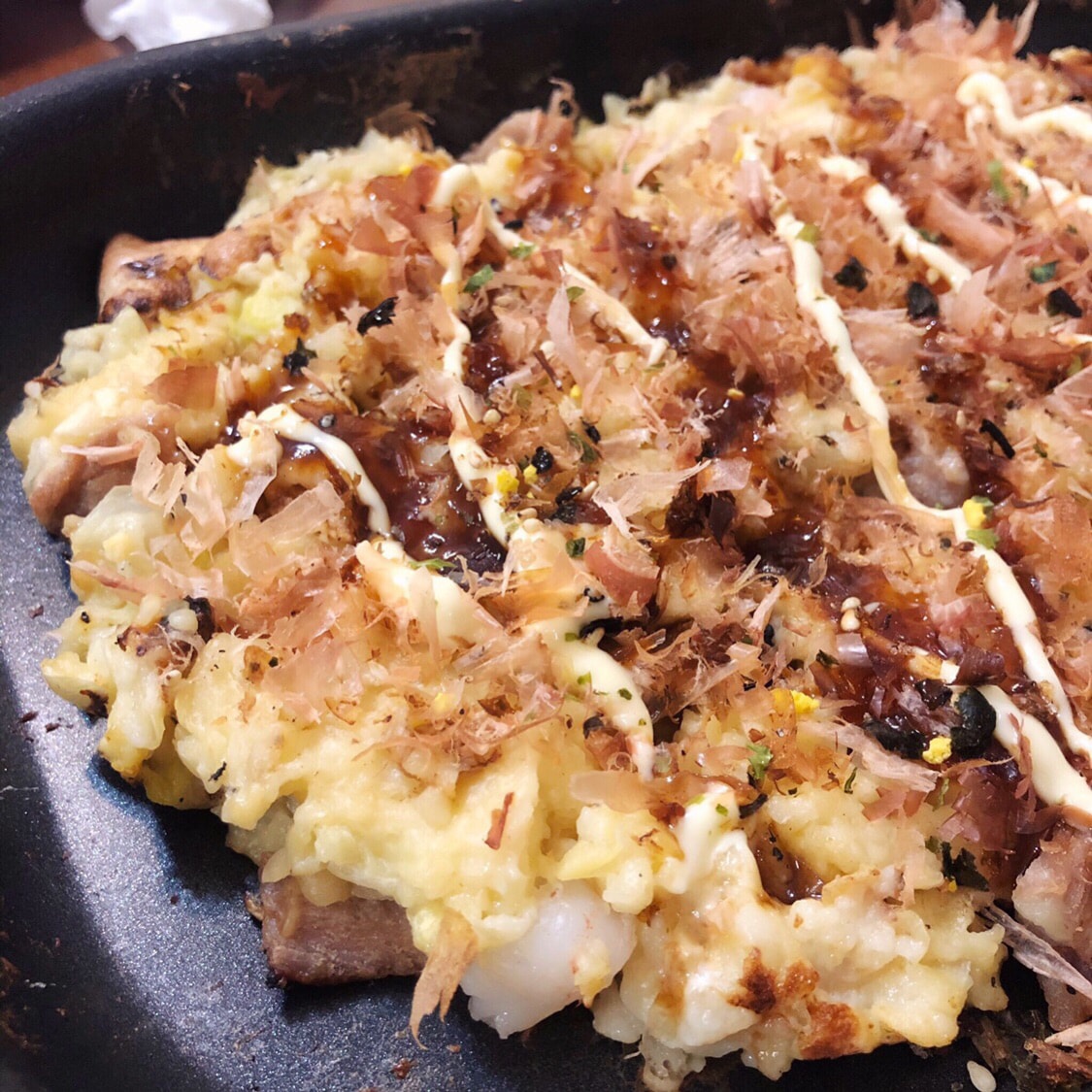 I made okonomiyaki after making the balls🍳with pork in it , the other ingredients are the same as the small balls ~ the taste is also super good👯‍♀️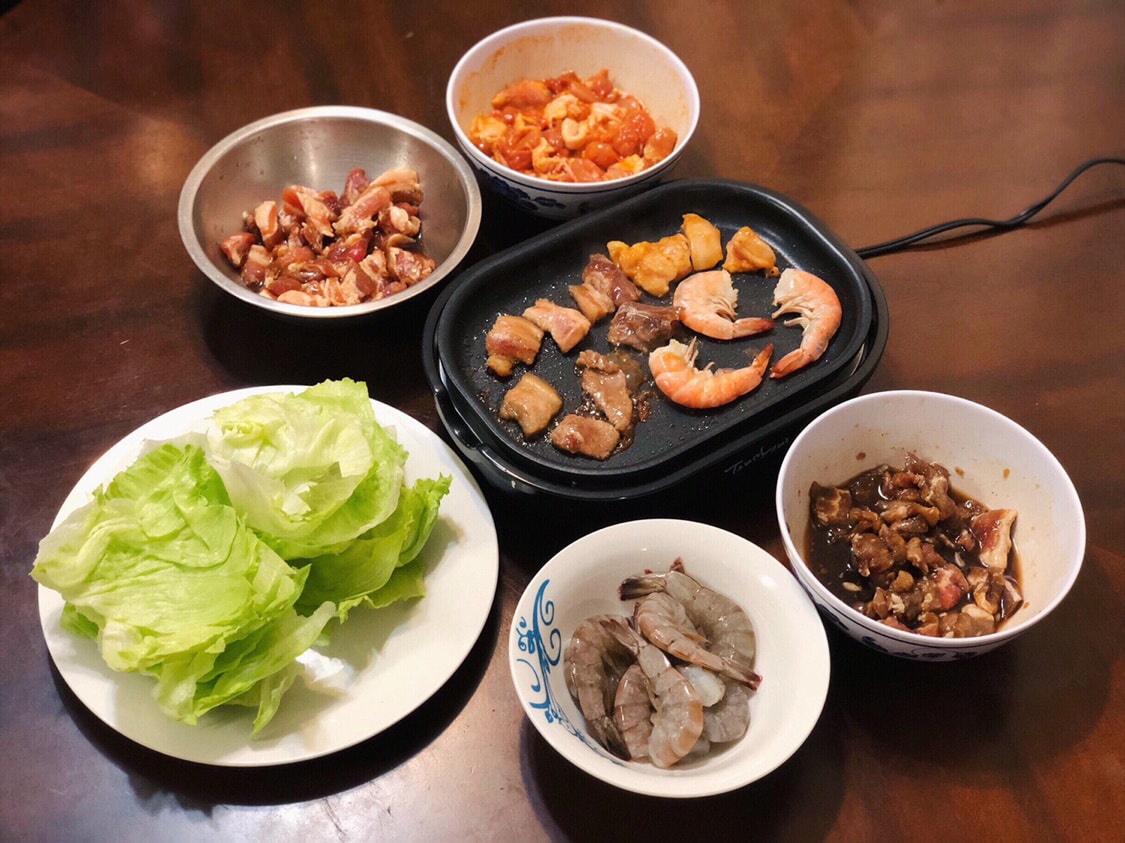 In addition to making small balls, the octopus ball machine also has another plate for grilling meat~ < span class="s3">🍤🥓🥩You can refer to my previous post😋 p>

Show Original
2018剁手红榜-章鱼小丸子机🐙
章鱼小丸子机是我2018剁手中最喜爱的厨房用品之一‼️
因为它能做很多好吃的,并且使用非常方便~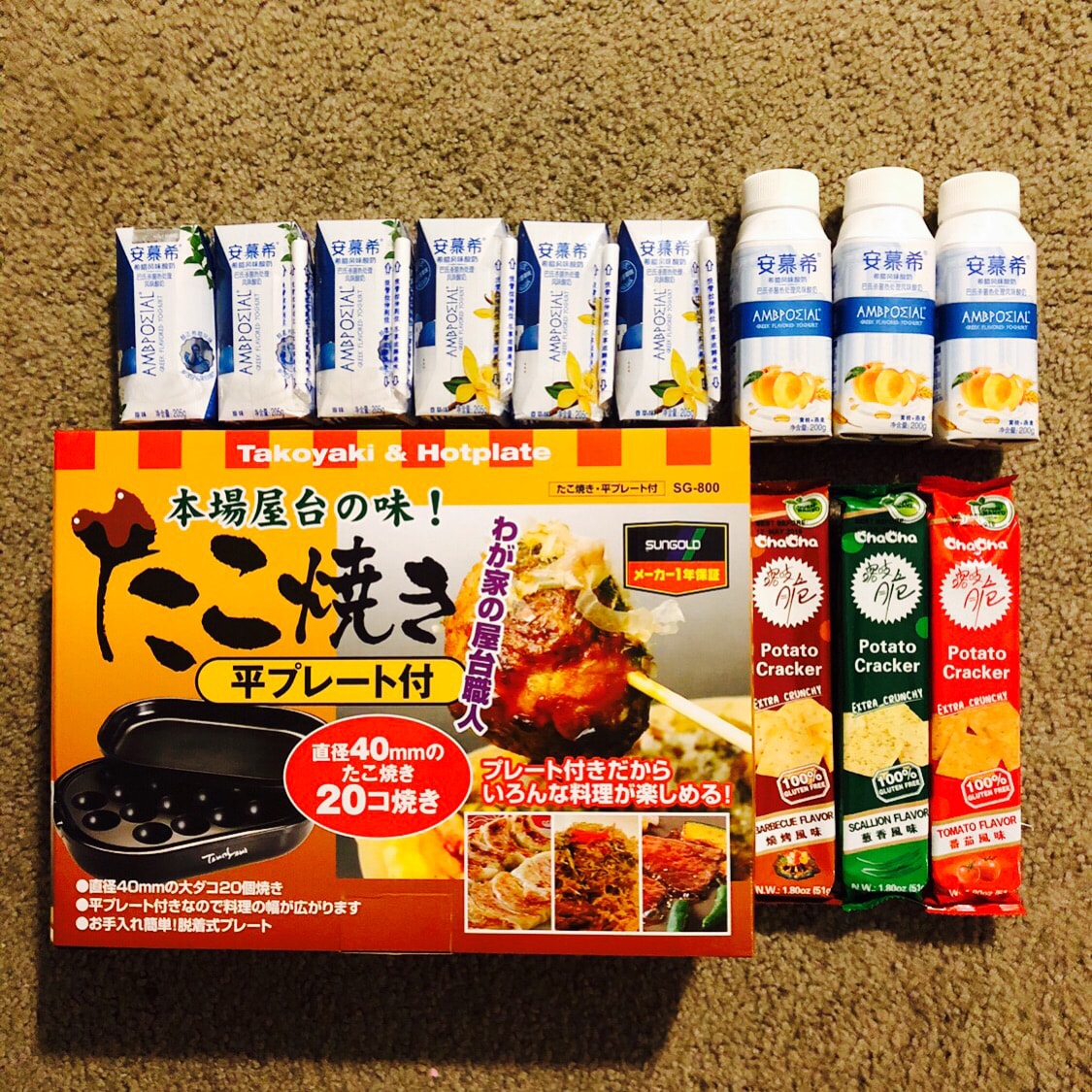 章鱼小丸子机其实已经买了好几个月了,材料也买齐很久了~无奈拖延症太严重😂直到前两天突然心血来潮决定开学前要做点好吃的给自己!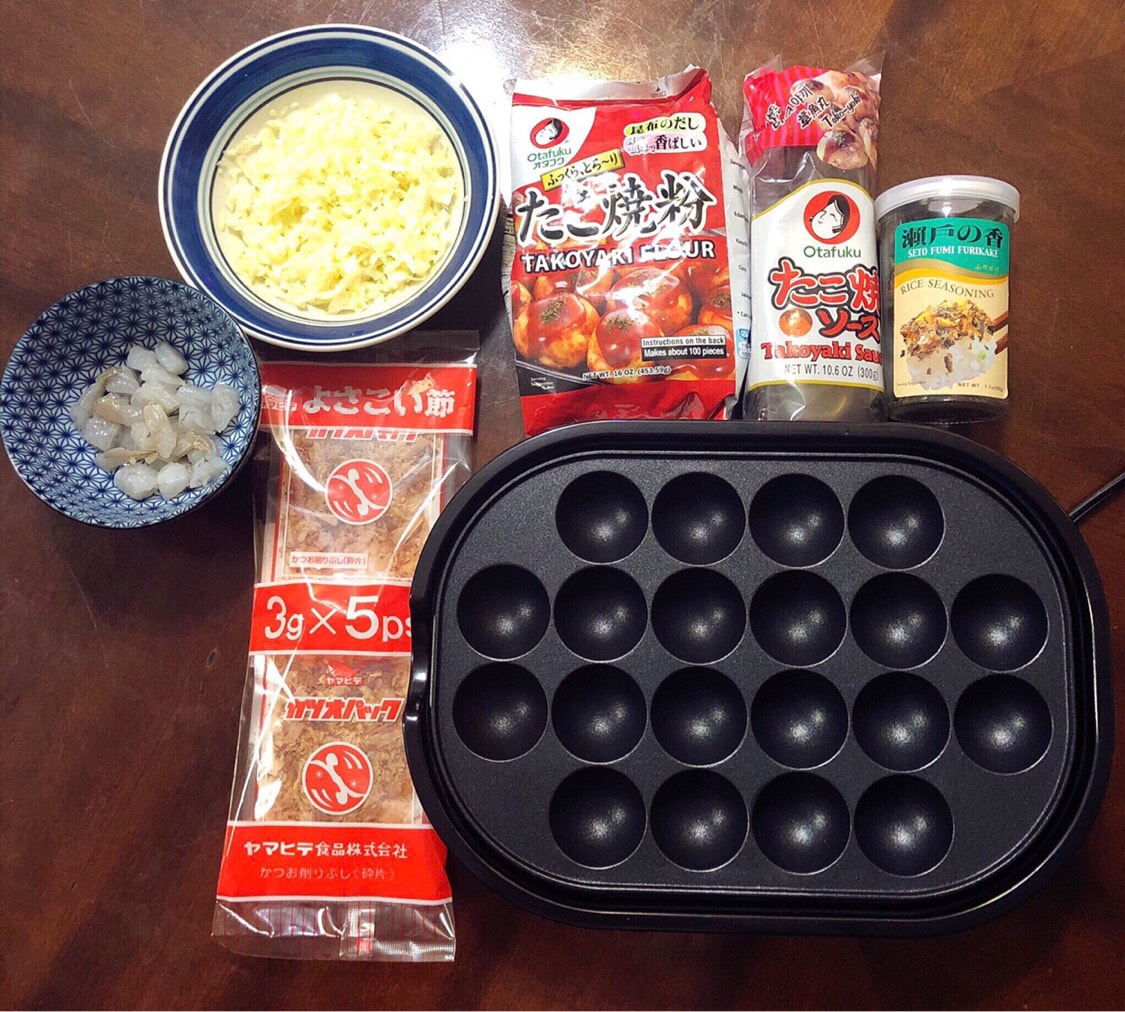 🍡首先咱们先把材料准备好:
章鱼烧粉
章鱼丸子酱
海苔芝麻拌饭料
美乃滋(忘了拿出来摆造型了)
柴鱼片
包菜(切碎)
虾仁(由于家里没有章鱼的关系,虾仁先出来顶替一下)
只要是易熟的食材都可以加进去~
基本上大部分材料亚米都有售,图片上已经给你们tag好啦😌
然后就要准备章鱼小丸子最重要的东西 - 面糊
🥣面糊的制作方法:
4oz 章鱼烧粉
两颗鸡蛋🥚
12 fl oz 水
搅拌均匀~🥄
(这个份量大概能做20多颗小丸子左右)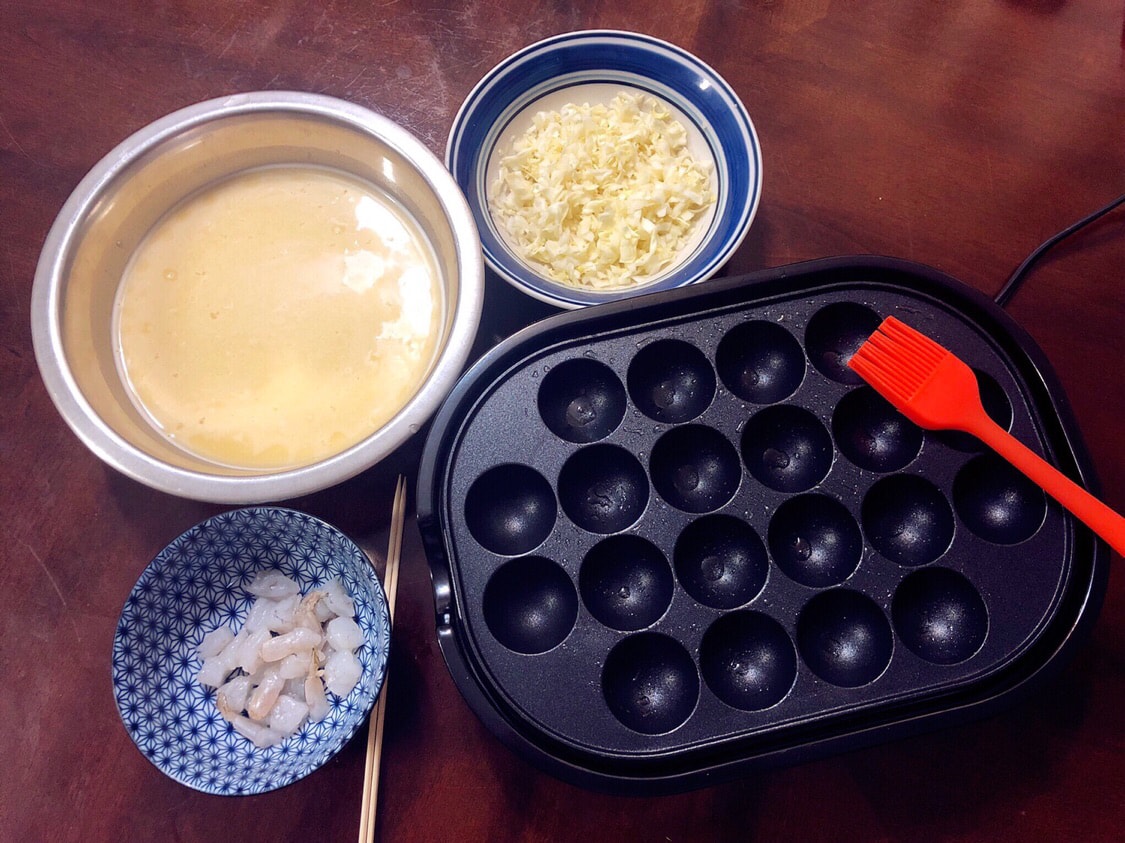 面糊弄好之后就要给章鱼小丸子机的每个洞洞刷上一层油,准备好竹签,打开开关就可以开始制作咱们的小丸子啦~~~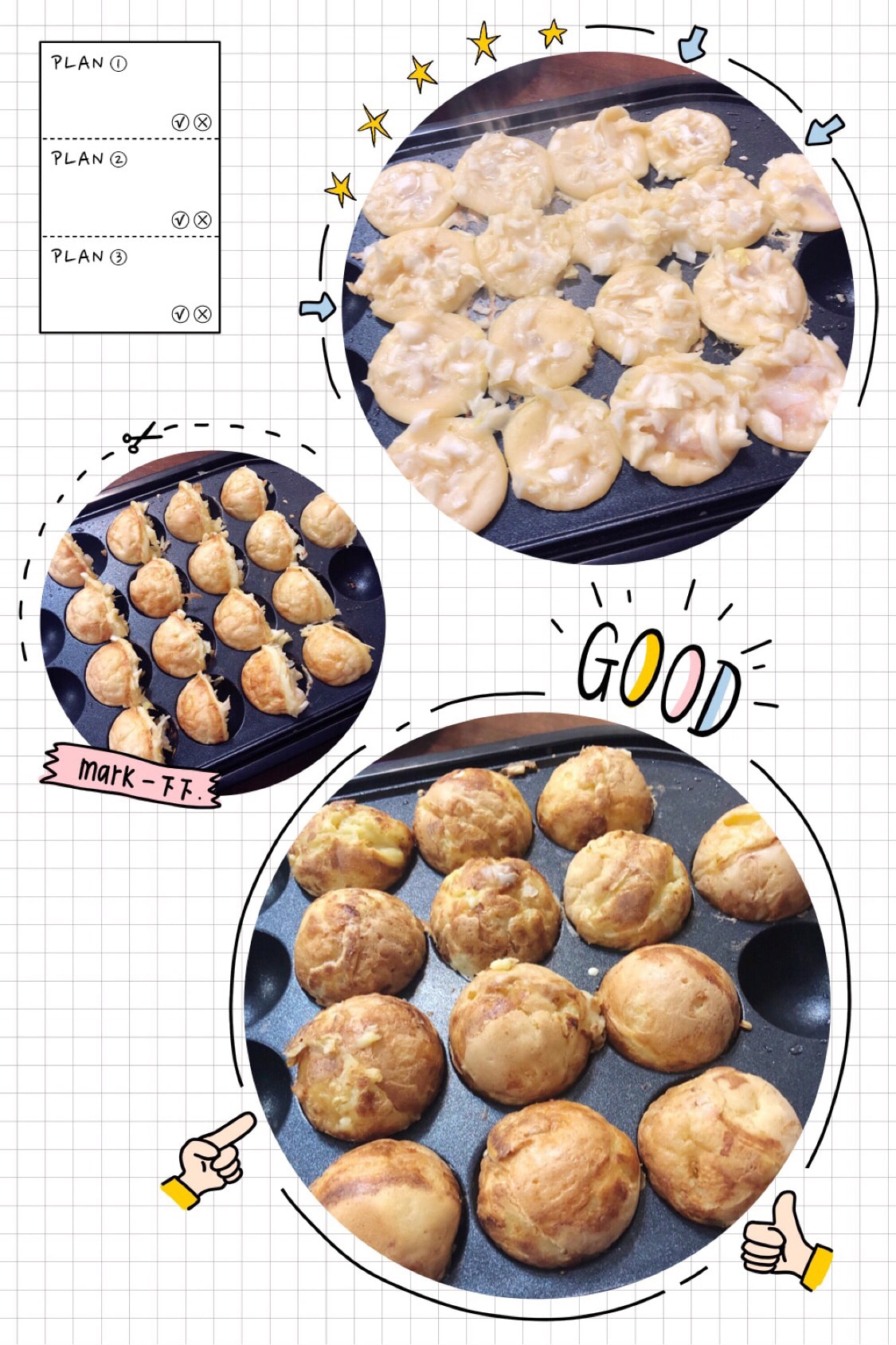 首先每个洞洞倒入八分满的面糊,然后把包菜碎和虾仁一起丢进去~
差不多定型之后就可以用竹签翻转,然后再加面糊,重复此动作直到它变成一颗圆嘟嘟的小丸子就可以啦!
🛎小tips:机子是不能调火候的,只有一个开关键~如果还不熟练的时候可以先关掉把小丸子翻好了再重新打开🔥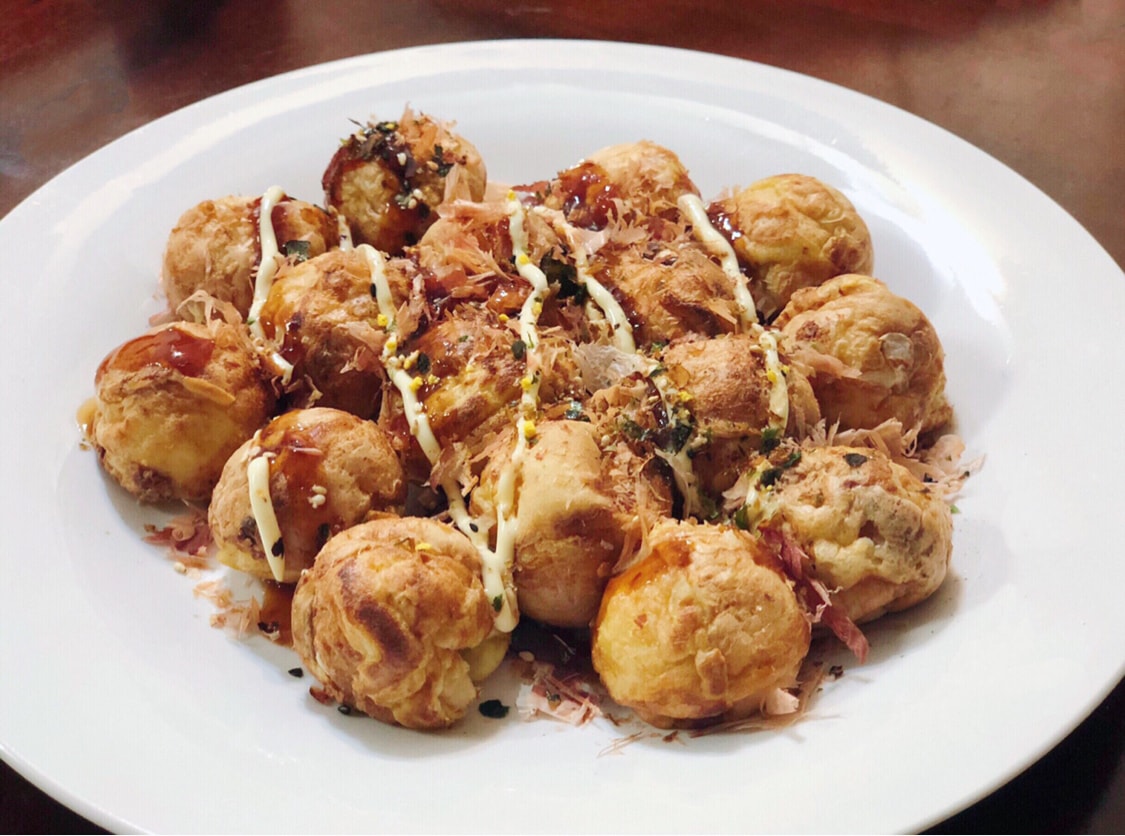 小丸子做好之后就可以加上各种酱料和柴鱼片开吃啦🐙🐙🐙
这是我第一次做小丸子,卖相还有很大的进步空间,但是味道绝对不输外面卖的!
练习多几次之后我觉得我可以去摆摊了哈哈哈🌞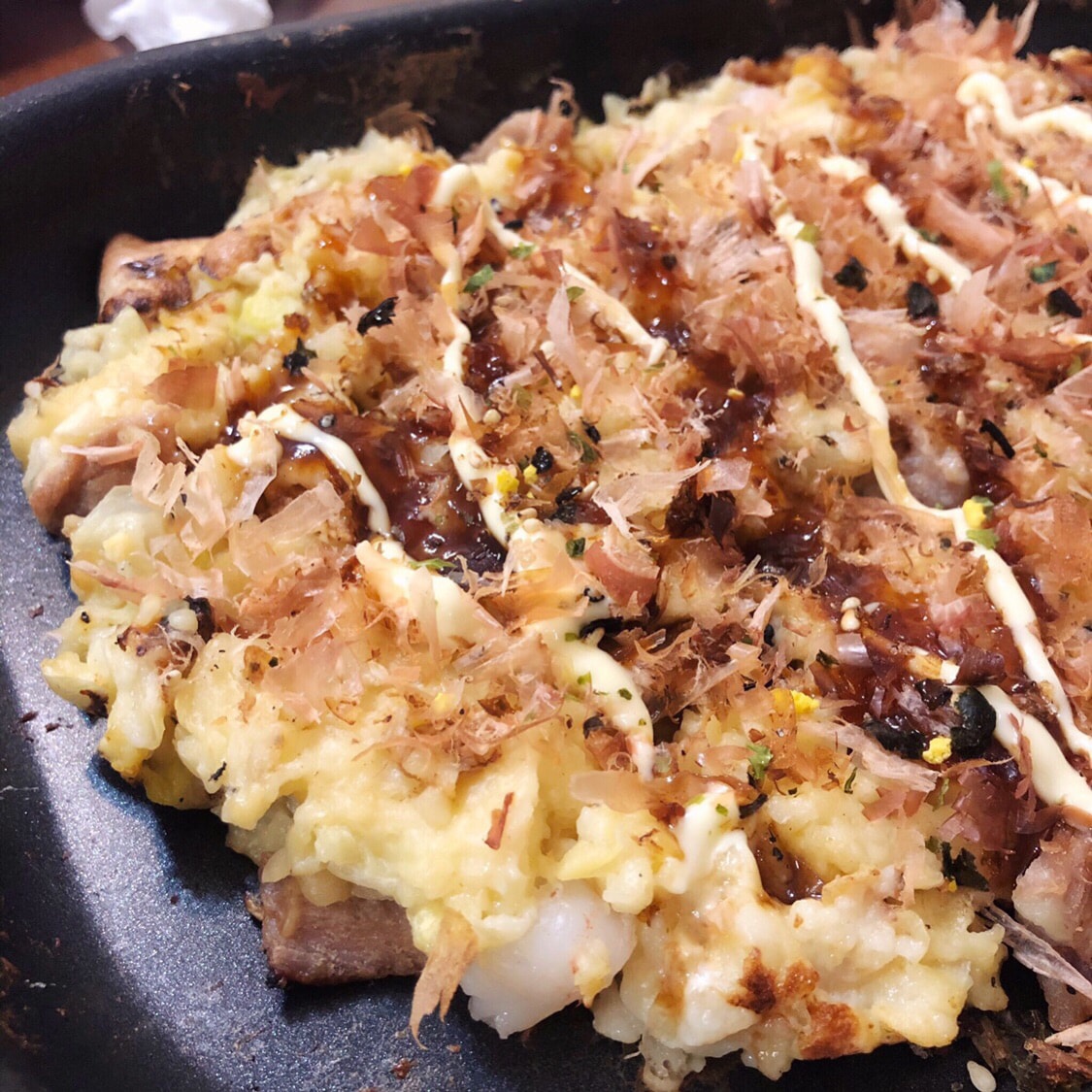 做完小丸子之后我还做了大阪烧🍳里边加了猪肉,其他材料和小丸子一样哒~味道也超级棒👯‍♀️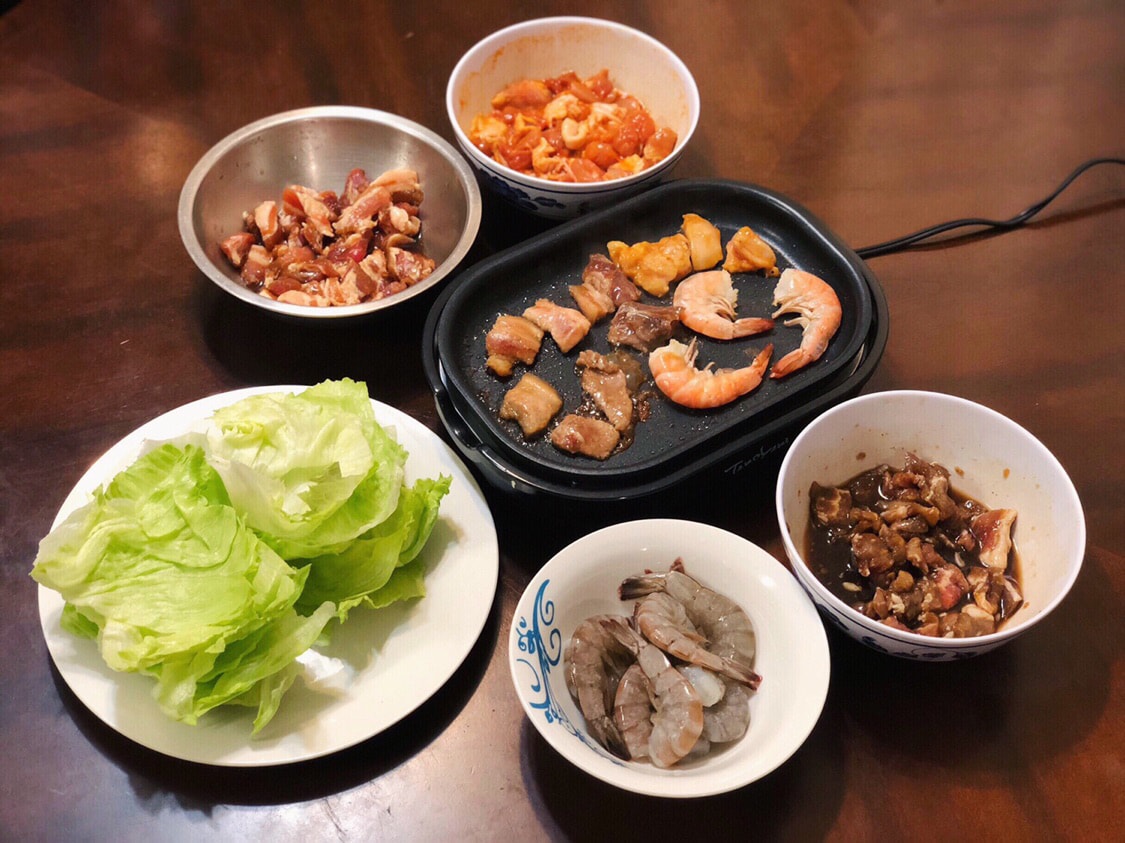 章鱼小丸子机除了可以做小丸子之外,还有另外一个盘子可以烤肉吃哦~ 🍤🥓🥩大家可以参考我之前发的晒单😋