To be worthy of my nickname, so I will post the list
Let's put a few big boxes of Yami at home, which have been eaten for several months. As a long-term spring hibernation, summer hibernation, autumn hibernation, and hibernation, food storage is very important.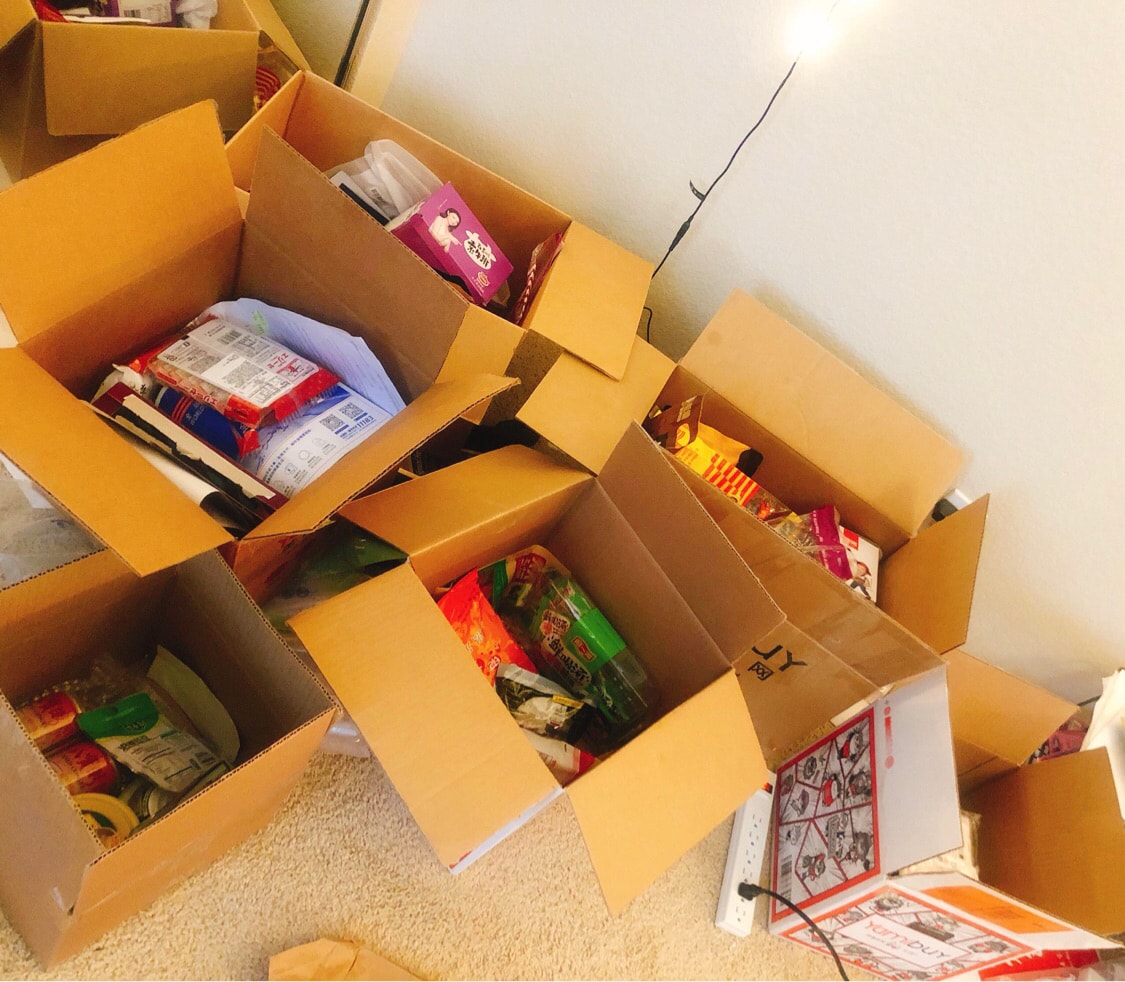 Because there are too many things, I won't take them out one by one, but pick a few. I have been buying vegetarian steaks in Daohua Village for a long time, nothing else. The main thing is that it is tasty and chewy. Two refreshing flavorsQcool and dryOK, I personally like it. The spiciness is a little spicy. Especially, the pickled pepper taste is not very friendly to those who can't eat spicy food, but it is very fragrant. I love soy products. Wuxianzhai's five-spice vegetarian meat is my favorite. It tastes strong and five-flavored, but it is out of stock every time I search. I really want to eat it.
The Little Prince simply tastes delicious with the original kimchi flavor. It is very suitable for a pack of pad pads when you are hungry. It is salty and fragrant. The tumbler I made is egg and vegetable porridge. To be honest, I haven't tried it yet. I usually stock up on his abalone porridge, which tastes very comfortable. It is also very convenient to microwave, and if I want to eat something hot at night, I will choose this to throw a few dried tofu in and eat together. Black Tea Ji's milk tea has always been in my heart canned milk teaTOP, this taste is not strong. Those who like thick milk tea can skip it, but it is very refreshing. The ratio of milk, tea and sugar is very comfortable. Be sure to drink it on ice. Normal temperature will be normal. I was thirsty while swinging west. I opened a can and drank a bottle. SorryHHH
Happy snails, my personal opinion is snails fansTOP1. The smoothness of the powder and the thickness of the soup are both. Haohuan snails are quite tasty. You won't get tired after eating. Other brands are slightly inferior in the eyes of a heavy-handed person like me. SOLOI also bought a few packs of the crayfish snail powder, but I won't take pictures and talk about it before I taste it.
Xiaojiu keeps warm baby, always keep it at home. When it's cold and you don't want to wear too much, you can stick a piece, and the time to maintain the heat is stillOK.
Enzymes are just for fun.
Taishan Eight Treasures Porridge is very comfortable to eat with sweet ice. Personally, I was tired of this kind of innocence. It's good to try it, it's suitable for breakfast. Sweet and not too thick and refreshing.
Lanfangyuan milk tea seems to be off the shelves, but let's focus on it. Its price is higher than that of similar milk teas, but I think Lanfangyuan is not bad. As a convenience packaged beverage, it can't have too high requirements, so the tea flavor and concentration are still enough. There is no problem. The taste is moderate and it is not bad among similar products. As a Hong Kong-style milk tea, it does taste very Hong Kong-style, and the tea taste is very strong, which is very suitable for refreshing in the morning.

Show Original
要对得起我的昵称所以来晒单
先放一下家里的几个亚米大箱子,已经是吃了几个月的状态了。作为一个长期春眠夏眠秋眠冬眠的人,食物的储备是非常重要的。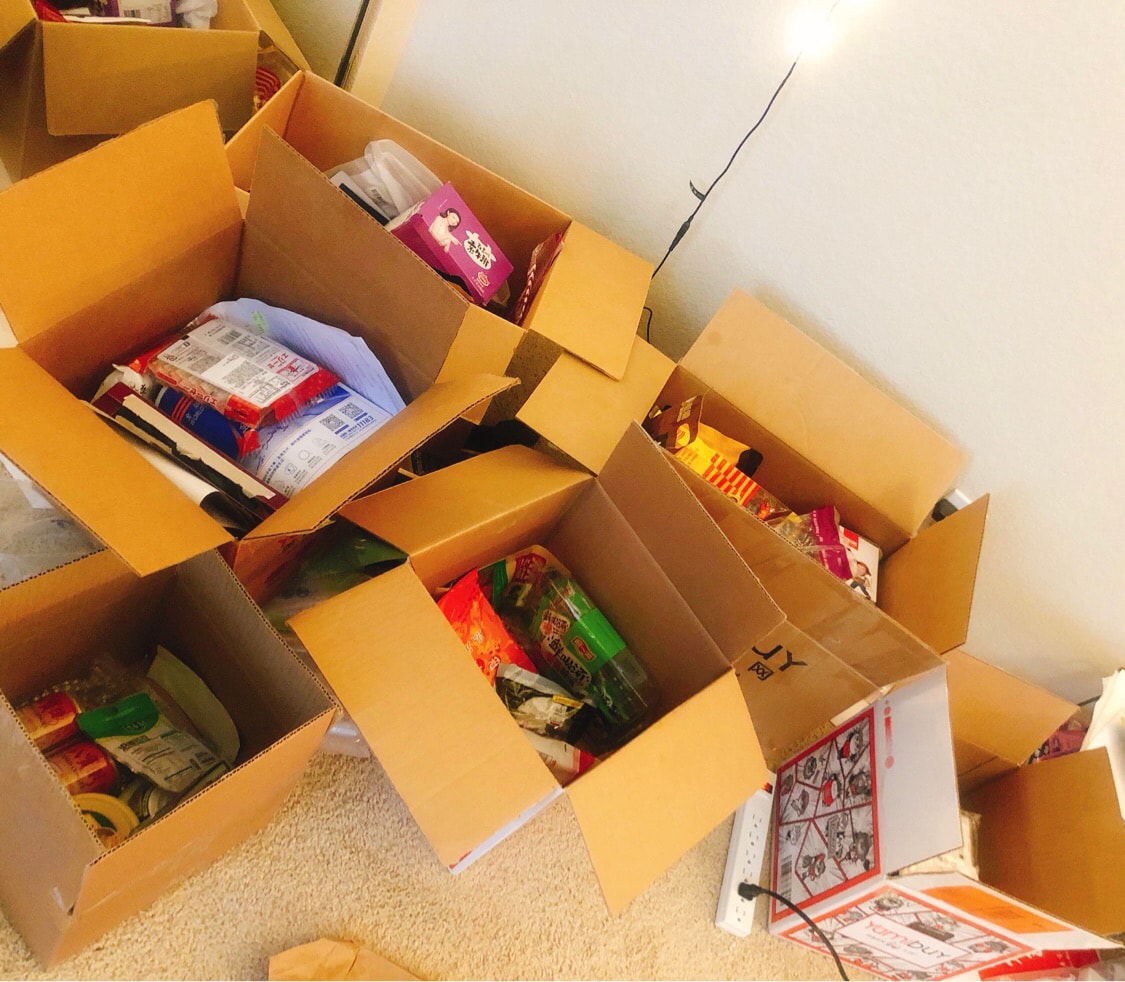 由于东西太多就不一一拿出来说了,挑了一些来讲。稻花村的素牛排我长期购入,没什么别的。主要是够味有嚼劲量也比较足。爽口佳的两款Q爽都干还OK,我个人挺喜欢的。辣度有一点点辣精感 特别是泡椒味对于不能吃辣的不太友好,但是很香。我很喜欢豆制品。五贤斋的五香素肉是最爱,口感劲道五香味十足但是每次搜都缺货。很想吃了。
小王子干脆面原味泡菜味都好吃,饿的时候挺适合来一包垫垫,咸香咸香的。不倒翁我晒的这款是鸡蛋蔬菜粥,老实说我还没尝过。我平时屯的是他家鲍鱼粥,挺安逸的味道。也挺方便的微波就行了,晚上想吃点热的我会选择这个扔几颗豆干进去一起吃。红茶姬的奶茶一直是我心中易拉罐装奶茶TOP,这个味道不浓厚。喜欢浓厚奶茶的可以跳过,但是非常清爽。奶和茶还有糖的配比很舒服一定一定要冰一下再喝。常温就会一般般。摆动西的时候渴了开罐喝了一瓶不好意思HHH
好欢螺,我个人看法是螺狮粉TOP1。粉的爽滑度还有汤的浓厚度都是。好欢螺比较够味。吃完也不会腻。其他牌子在我这个重口味人眼里稍稍逊色一点。 SOLO那个小龙虾螺蛳粉我也买了几包但是还没尝就不拍也先不说了。
小久保暖宝宝,家中常备嘛。天冷又不想穿太多的时候贴一片,维持热度时间还是OK的。
酵素就是买着玩玩。
泰山八宝粥,甜甜的冰一下吃很舒服。我个人本来对这类无好感觉得腻。尝试了一下还不错,当早餐很合适。甜甜的也不过于浓稠很清爽。
兰芳园奶茶好像下架了,但是重点提一下吧。它价格高于同类奶茶,但我觉得兰芳园还不错,作为这种便利包装饮料不能有太高要求所以茶味和浓度还是足够的没什么毛病口感适中在同类产品里算是不错了。作为港式奶茶也确实喝起来很港式,茶味很浓非常适合早上提神。