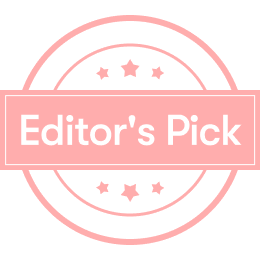 Private parts care that girls can't miss/Better natural private parts care
In today's era, almost all girls understand the importance of skin care and maintenance, which is the rhythm of living more beautiful and younger; being a delicate pig girl is more concerned with body care, hair care, and every inch of skin. It cannot be ignored; again, we must pursue "both internal and external cultivation", all kinds of health care products, and collagen can not be missed!

Wow, it's so tiring to be a beautiful woman~
But it's not over yet! We are one step away from becoming immortal: the care of the private parts is the top priority, sisters! Only we women know that our "little sister" is really precious, very hypocritical, if a word disagrees, if something goes wrong, it will be embarrassing! She can directly affect your body hormone levels, hormones, mood, bad mood, bad complexion, acne, wrinkles...%&*%/』£💢
Therefore, private care is really urgent, don't wait for the problem to come before calling for help!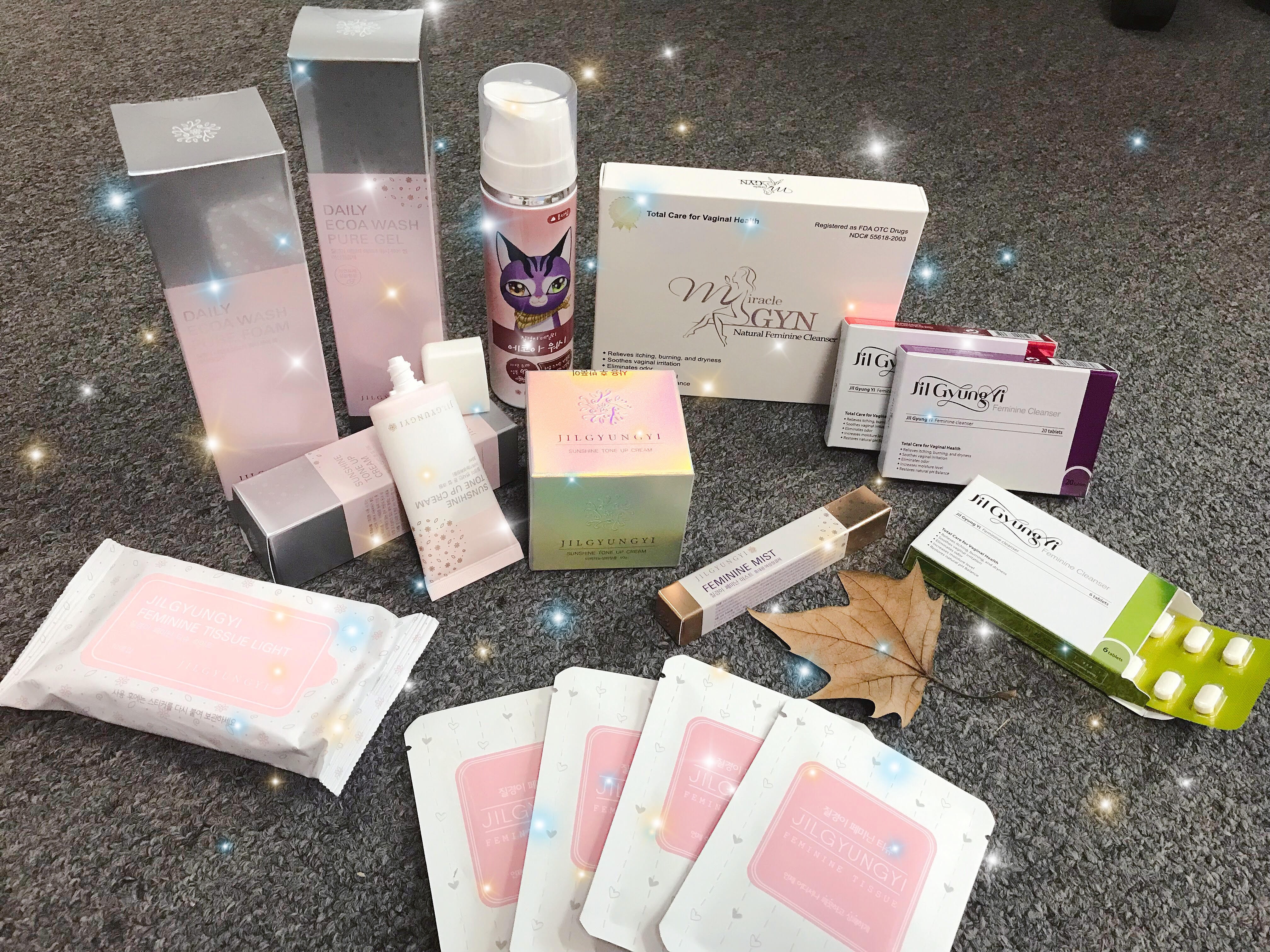 Introduce this brand first (unofficial introduction, the summary of my online research, please bear with me if it is not enough)
Jilgyunyi is better in quality: South Korea's 🇰🇷 No. 1 feminine care brand, has a very good popularity and reputation in Korea, and has been published in the women's cleaning section of the Korea Daily for 2 consecutive years, with tens of thousands of positive reviews after use, all products use natural Ingredients, Ginkgo biloba leaf extract, Angelica, Sophora flavescens, Aloe vera, etc., and the products are registered with the US FDA, mainly focus on private parts care and cleaning, prevent private parts diseases, and also have the effect of treating various private parts problems, no antibiotics, no side effects , Anyway, it is very reliable. I myself, including my good friends, are useful, and they are all effective! Most of the products below are used by myself, some of them are taken by my girlfriends, haha, don't mind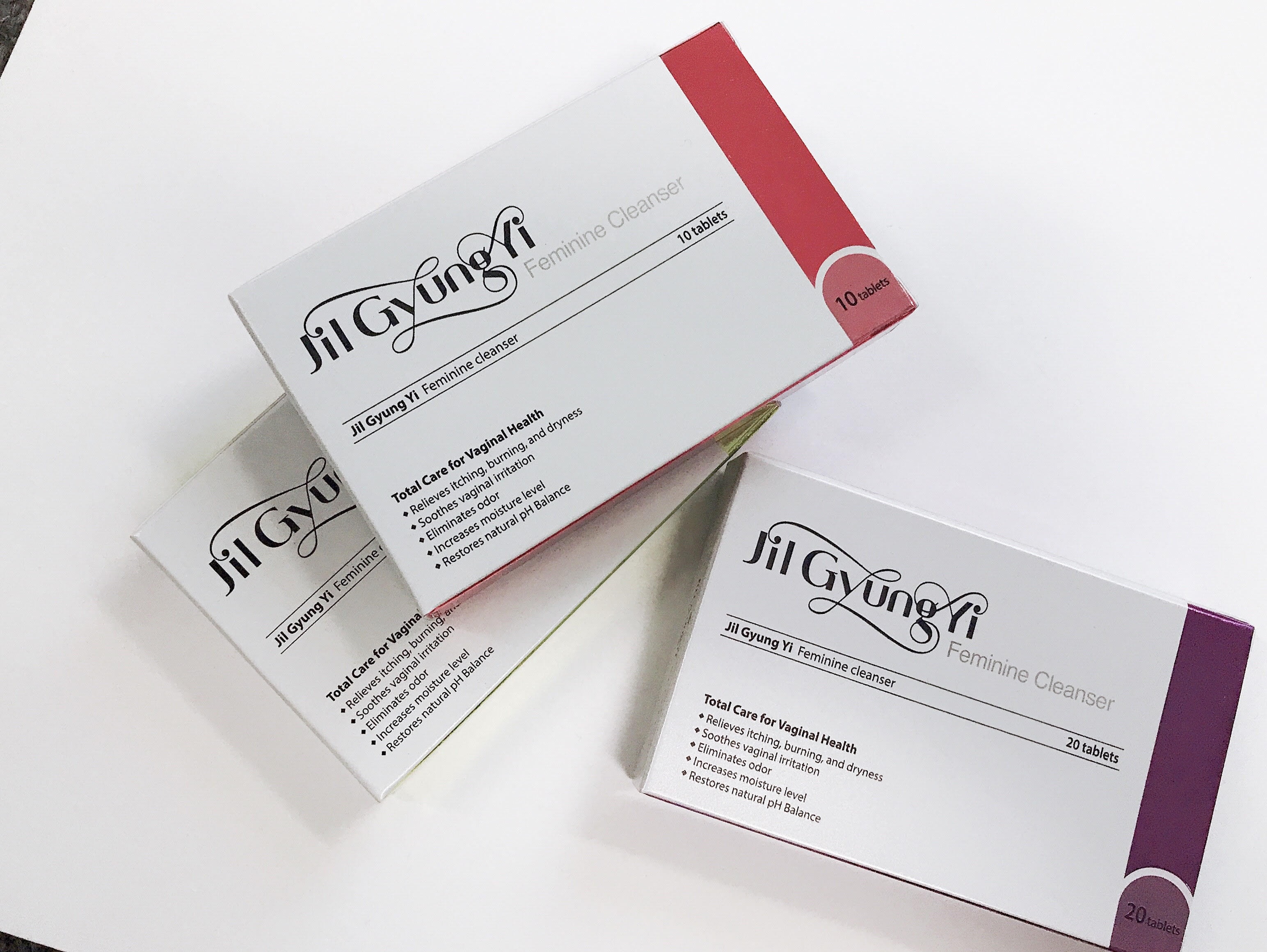 First of all, let's get to know their star product, which I think is the best thing in their family - private parts care tablets!
According to the survey, 99% of women have gynecological troubles to a greater or lesser extent.
If you are in the 1%, well, I really envy you, but I in the 99% team tell you earnestly, you must pay attention to maintenance and prevention, and don't be lazy in nursing.
Continue to talk about nursing tablets, as you can see in Figure 1, it is granular, but not! Yes! Eat it! It was st0 into the private parts. Many people were scared when they heard it was st0. How could they stuff something into me? ! Um... why can't you? ! (rolls his eyes first, haha) Actually, it's not as scary as I thought, it's really common, it can also be used by virgins, don't be narrow-minded and shallow-minded, there are holes in the hymen that are about the size of a finger, ok? ! It doesn't hurt, really! After putting it in, the tablet will melt in about half an hour. It is recommended to put a sanitary napkin on it and use it before going to bed, so there is no feeling of melting or something. Just wash the outside with water the next day, and then you will feel refreshed and comfortable all day. ! feel good god
What is the specific difference between this nursing tablet and many other nursing tablets and nursing gels on the market and how does it work? !
I checked, and this is what happened. Better quality pills are mainly a nutrient, which provides nutrition to the lactic acid bacteria (beneficial bacteria) in the vagina, makes the beneficial bacteria in the vagina more and stronger, and balances the bacteria in the vagina. group! The difference between it and many nursing gels and nursing tablets on the market is: instead of giving you probiotics to balance, it provides nutritional energy to the lactic acid bacteria in your body to make them stronger, which leads to the difference in results. The former only relies on the method of importing lactic acid bacteria from the outside, and when the lactic acid bacteria die, it will rebound again.
Well, let's talk about my personal experience! I checked a long time ago and said that I had mild vaginal inflammation. I saw a doctor and prescribed medicine, and it was better after that. I don't know, because I felt really uncomfortable seeing the doctor, so I didn't return to the doctor, and then I always have excessive leucorrhea. The problem is that the trousers are always dirty and uncomfortable, and the color of the leucorrhea is not very clear. I used this care tablet at the beginning, which was also introduced by my girlfriend. At first, I followed the instructions in the manual to recommend two capsules at a time for two consecutive days to do deep cleaning. , from now on, I can take one tablet a week for nursing. The night I used it for the first time, I felt pain in the lower abdomen. It was either unbearable or it was always painful, but I knew that it was a normal reaction. It is possible for the first time to use it. That way, I didn't feel relieved, but I didn't sleep well that night, and then I stopped using it at all. After using it two or three times, I really felt the change, and my private parts were very refreshing~ All my problems are gone! so amazing! No wonder my girlfriend praised it, because this pill brought back her, a person who could die from dysmenorrhea. Yes, she said that after using this, she no longer had dysmenorrhea!
In addition to the effects of treating vaginal inflammation and relieving dysmenorrhea that I mentioned, there are many comments that this care tablet can solve all kinds of problems such as itching, dryness, relaxation, melanin deposition, and crackling! Anyway, if you have any troubles in your private parts, there must be nothing wrong with choosing one.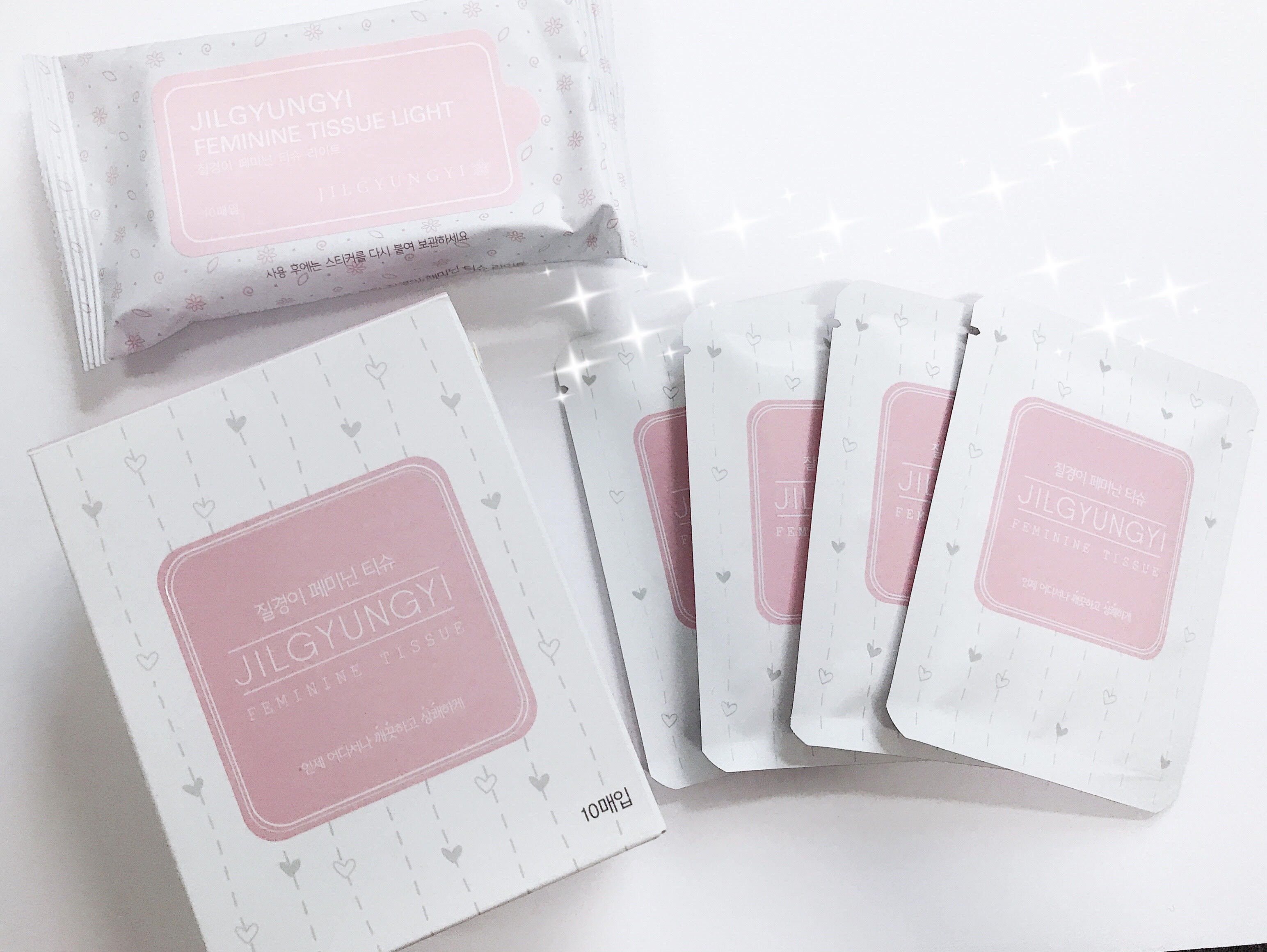 Nursing lotion, nursing wipes and deodorizing moisturizing spray, I believe everyone is familiar with it! There are many brands and various choices on the market, and they are accepted by many people
Then I choose Quality Better, of course, because their brand is very trustworthy, and the ingredients are very mild and non-irritating. It is very safe to use. Their taste is very light. There are some lotions on the market. The fragrance is not so good for the private parts. The lotion and wet wipes are weakly acidic formulas. Don't worry about destroying your own pH. Especially when you come to the little aunt, it is easy to infect bacteria and produce peculiar smell. Cleaning is still necessary. of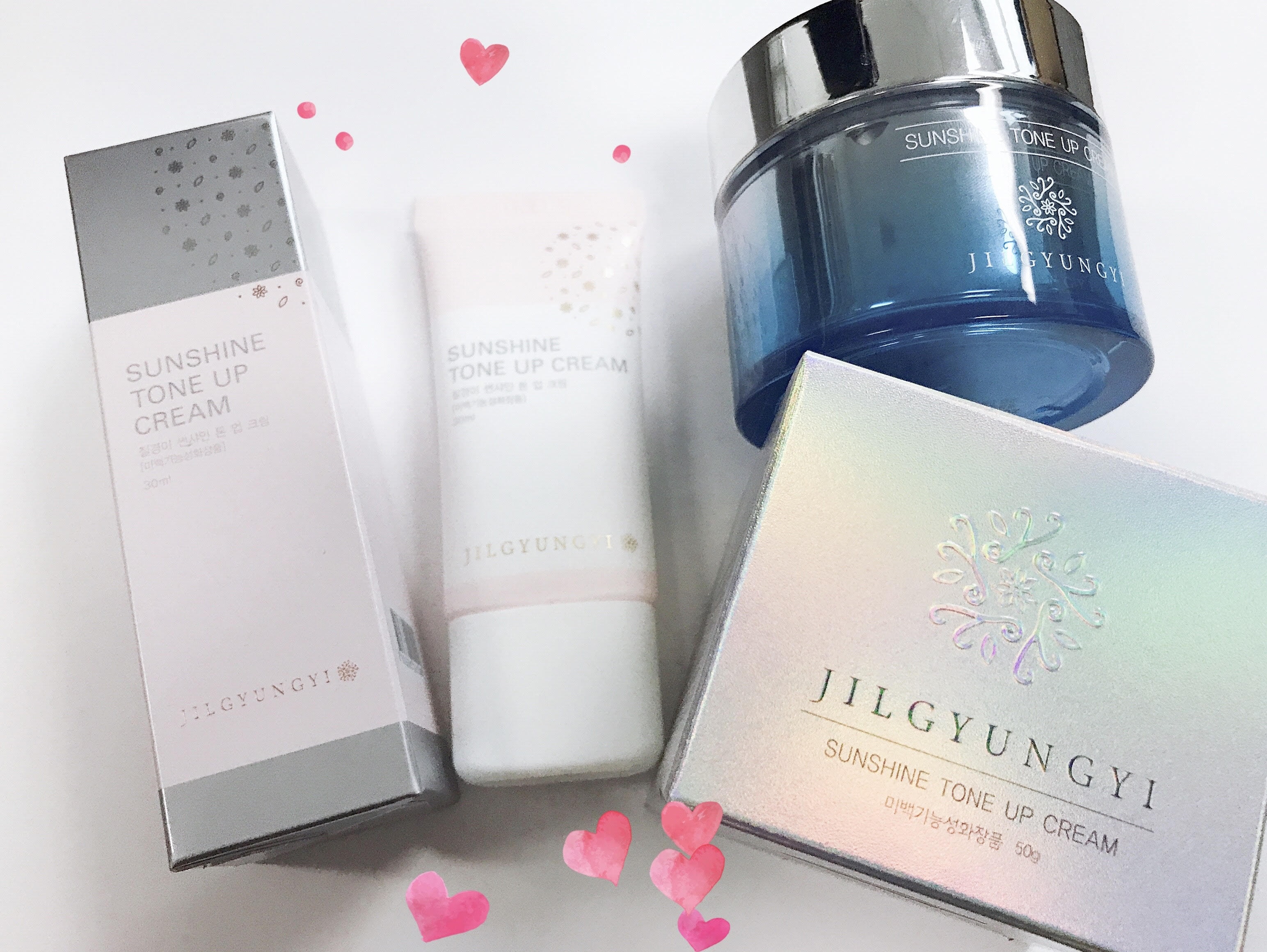 The more beneficial private parts whitening cream is also very famous, "one white cover three ugly" is also applicable to the private parts!
Although the bikini area does not need to be exposed to the sun and rain, it is particularly prone to melanin precipitation. Sedentary, aging, friction with small pants or friction during love will all lead to melanin precipitation.
This private whitening cream contains special effects patented products, whitening is still maintained, so sensitive areas can not be blindly r0 whitening cream, the ingredients still need to be valued! I have seen many girls on the Internet use this whitening cream as a body lotion, saying that the skin has become firmer and whiter, and some people have even used it as a lip balm.

Show Original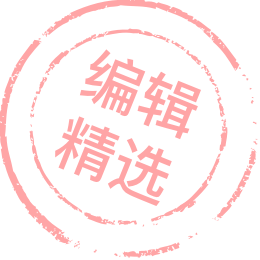 女孩都不能少的私处护理/质更益天然私处护理
现时代,几乎所有女孩都懂得护肤保养的重要性,都是越活越漂亮越活越年轻的节奏;做精致的猪猪女孩更是顾及身体护理,头发护理,每一寸儿皮肤都不能忽视;再来,我们还要追求"内外兼修",各式保健品,胶原蛋白也不能漏掉! 

哇妈呀,做美丽的女人真的好累~
可是还没完!我们离成仙还差那么一步:私处的护理才是重中之重呀姐妹们!只有我们女人才知道,我们的"小妹妹"真的是金尊玉贵,矫情的很,一言不合,出现点问题,就尴尬了!她能直接影响你的身体激素水平,荷尔蒙,心情,心情不好,脸色就不好,痘痘就长,皱纹也会来…%&*%/』£💢
所以,私处护理真的刻不容缓,不要等问题来了再求救!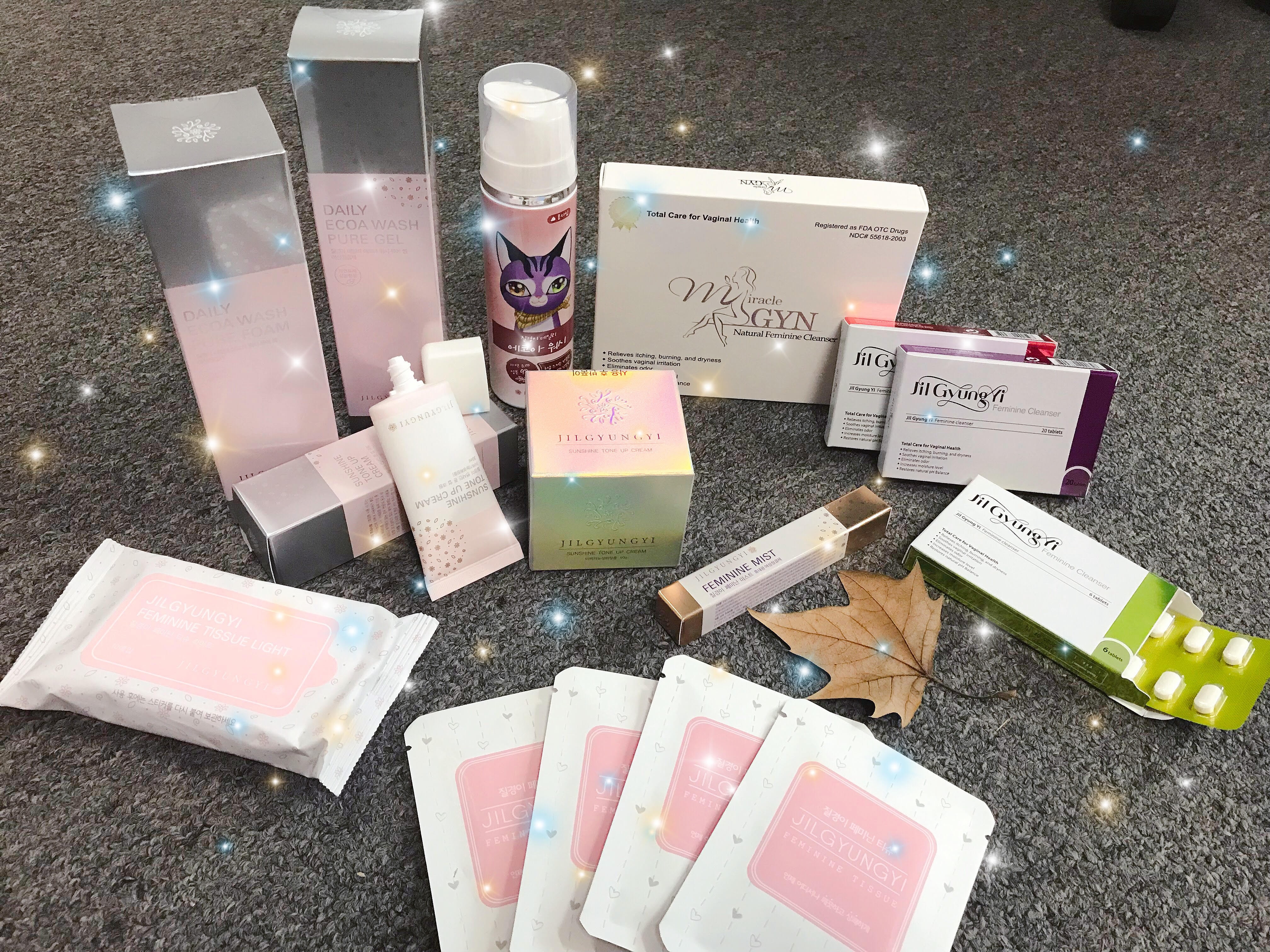 先介绍一下这个品牌(非官方介绍,我上网research的总结,不足请多包涵哟)
Jilgyunyi质更益:韩国🇰🇷第一女性护理品牌,在韩国有着非常好的人气和口碑的,2年连续刊登韩国日报女性清洁板块,上万条使用后好评,产品都使用天然的成分,银杏树叶精华,当归,苦参,芦荟等等,而且产品有在美国FDA注册的,主要集中私处护理清洁,预防私处疾病,同时也有治疗各种私处问题的功效,不含抗生素,无副作用,反正非常可以信赖的,我自己包括身边好朋友一起有用的,都亲测有效!下面大多数产品都是我自己的用过的,有一些是借闺蜜的来拍照,哈哈,不要介意啊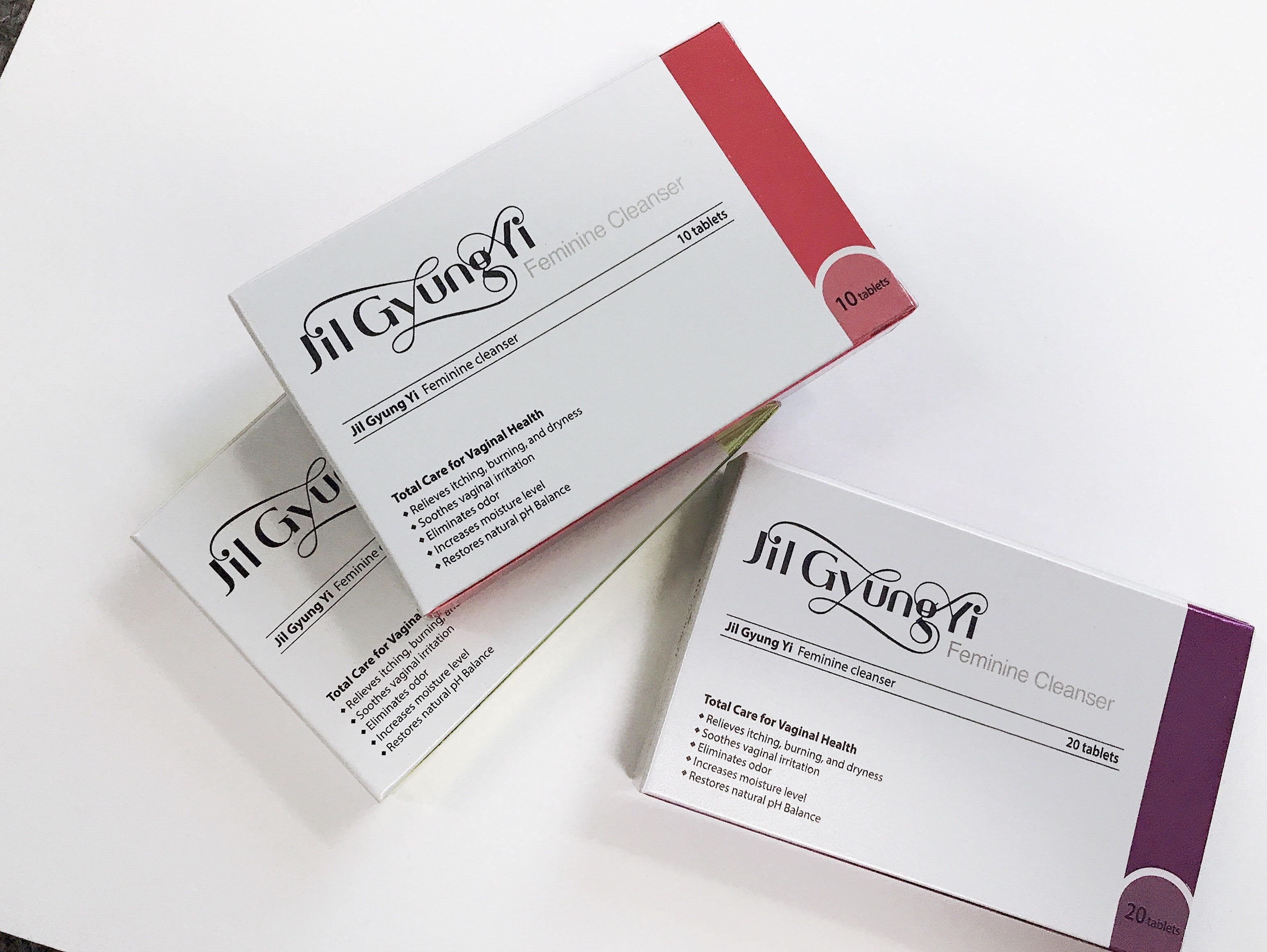 先认识一下他们家明星产品,也是我觉得他们家最牛的东西—私处护理片!
据调查,99%女性或多或少或重或轻都有妇科困扰,谁还没有个难以启齿的问题,女人不好当,唉
如果你是那1%,好吧,真的很羡慕你,但是在99%队伍里的我语重心长地嘱咐你,你一定一定要注意保养预防,护理你也别想偷懒哦
继续说护理片,图1可以见到,它是药粒状的,但不!是!吃下去的!是塞入到私处的,很多人一听到塞入就害怕了,怎么能往我那儿里面塞东西呢?!额…怎么不能?!(先翻个小白眼哈哈)其实真的没有想的那么恐怖,真的是很平常的,处女也可以用,不要思想狭隘,见识浅薄,处女膜那儿也是有大概手指粗细的洞洞的,ok? 嗯!不会痛,真的!放进去之后大概半小时左右药片就会融化,建议垫上卫生巾,睡前使用,所以融化什么的,根本没有感觉,第二天用清水清洗外部就好了,然后你会一整天清爽自在的!感觉好上天
这个护理片跟市面上很多其他的护理药片,护理凝胶有什么具体不同和大概怎么起作用的呢?!
我查了一下,是这么回事,质更益的药片主要是一种营养剂,给阴道内的乳酸菌(有益菌)提供营养,让自身带的有益菌变多变强,平衡阴道内的菌群!它与很多市面上护理凝胶,护理药片的不同处是:它不是给你输入益生菌来平衡,而是给你体内的乳酸菌提供营养能量,让他们自己变强大起来,这就导致结果的差异性,前者光靠外界输入乳酸菌的方法,等乳酸菌死掉了,就又反弹了,后者靠营养输入以强大自身的方法,才能解决根本问题,不产生依赖
好了,来讲我个人的使用感吧!我很久以前检查说有轻微阴道炎症,看过医生,开过药,后来算是好了吧,我也不知道,因为看医生感觉真的很不爽,就没复诊,然后一直都有白带过多的问题,小裤裤总脏脏湿湿的不舒服,白带的颜色也不怎么透彻,用这个护理片一开始也是我闺蜜介绍的,一开始按照说明书建议一次两粒,连续两天,做深层清洁,以后每星期一粒护理就可以了,第一次用那个晚上,我有觉得小腹疼痛,不是不能忍,就是一直痛痛的,但我知道其实那是正常的反应,第一次用有可能那样,也就没放心上,只是那晚有点睡不好,后来用就完全不会了,用了两三次吧,我就真的感受到变化,私处非常清爽~我的一切问题都没有了!太厉害了!怪不得我闺蜜夸它上天,因为这个药片让她这个痛经能死掉的人活了过来,对,她说用了这个,她再没有痛经!
除了我说到的能治疗阴道炎症,缓解痛经这些作用,还有很多评论说这个护理片能解决瘙痒,干涩,松弛,黑色素沉淀,噼里啪啦各种问题!反正就是私处有什么烦恼,选一个一定没有错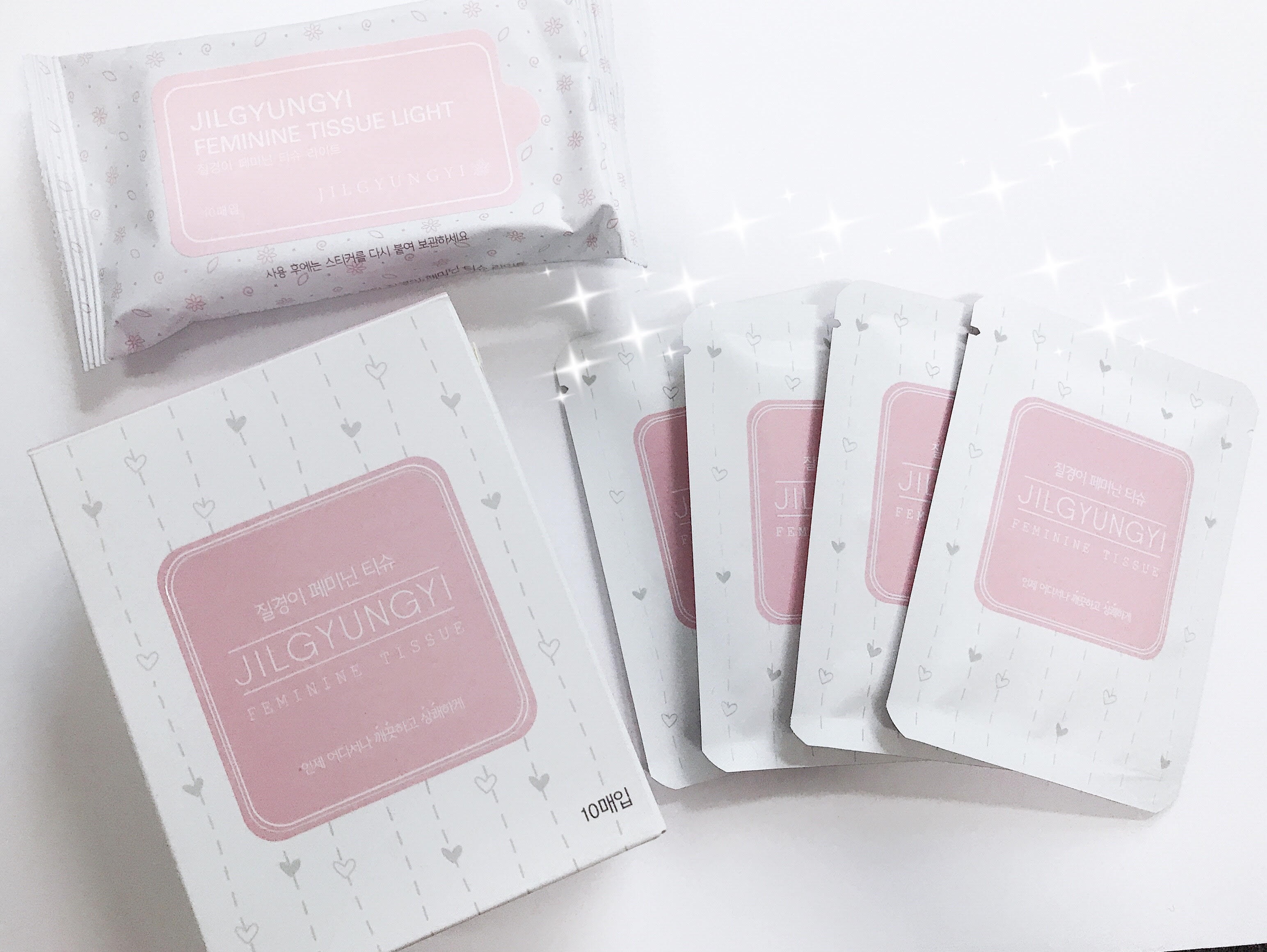 护理洗液和护理湿巾还有去味保湿喷雾,相信大家其实都不陌生吧!市面上品牌和各种选择已经非常多,也被很多人所接受了
那么我选择质更益当然也是因为他们的品牌很值得信赖,成分也非常的温和不刺激,用起来很放心,他们的味道都是非常清淡的,市面上有一些洗液香味很重,觉得添加了香精的,对私处都不是那么好,洗液和湿巾都是弱酸性的配方,不用担心破坏了自身的ph的,特别来小姨妈时,容易感染细菌,产生异味,清洁还是很有必要的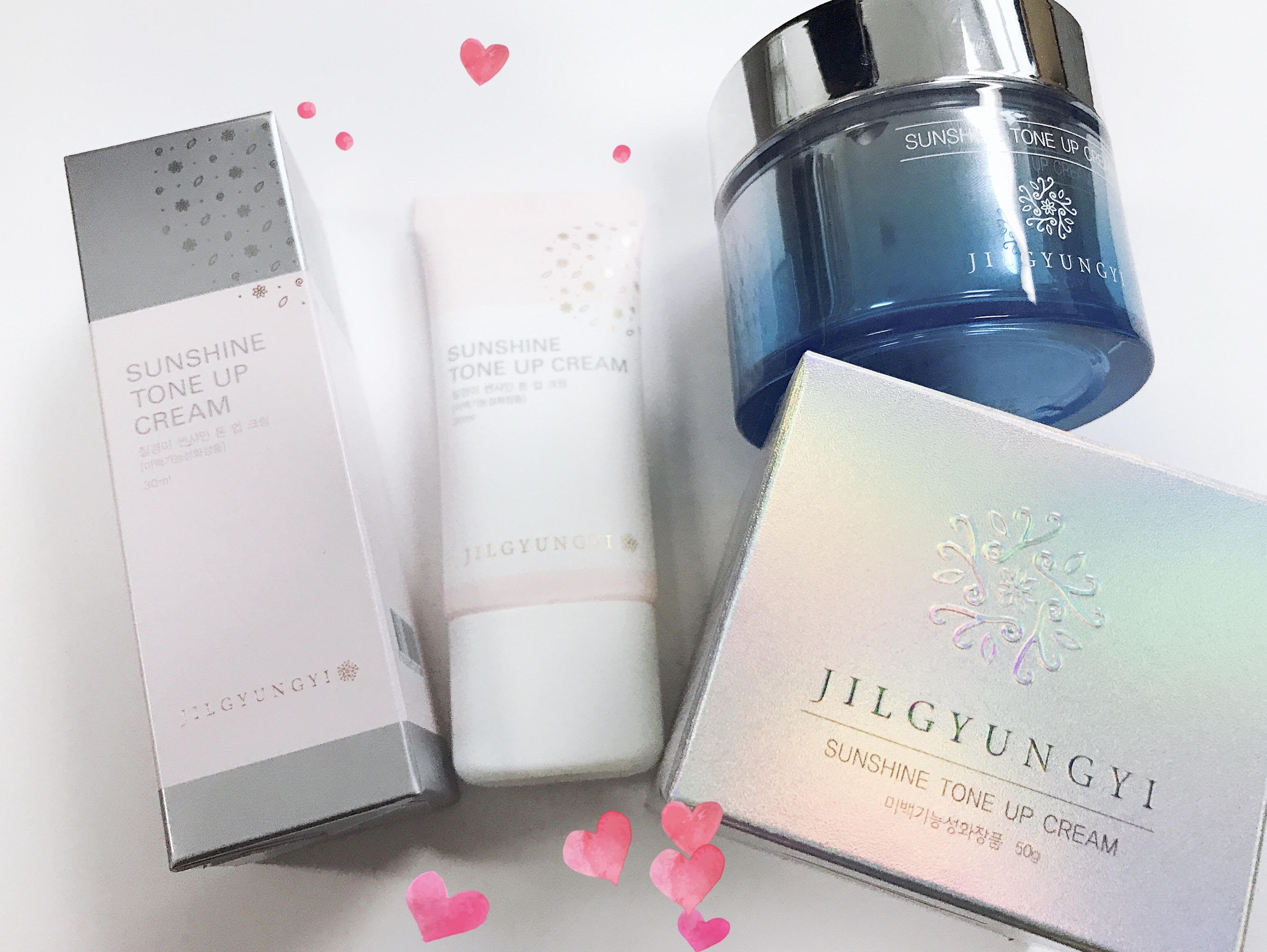 质更益的私处美白霜也是非常有名的了,"一白遮三丑"同样适用于私处哟!
比基尼部位虽然不用日晒雨淋,可是却特别容易有黑色素沉淀,久坐,年龄增长,与小裤裤摩擦或者爱爱时的摩擦,都是会导致黑色素沉淀的
这款私处美白霜含有特效专利产品,美白还保持,那么敏感的位置不能瞎擦美白霜的,成分还是需要被看重的!我见到网上有很多妹子把这个美白霜当身体乳用,说皮肤都变紧致嫩白了,甚至有人用了当护唇的用,保湿效果特别好,而且还粉嫩嘴唇颜色!