Two lazy hot pot big PK!
Hello everyone! Food food👩🏼‍🍳Today I am going to do a lazy hot pot Compare articles! Students, this is a comparison result in exchange for life💓💓💓 . The article is long, please be patient. (If you like it, please like it, and students are welcome to leave suggestions)
FirstThe contestantsare:
(left) Mani Ye Sichuan Lazy Hot Pot (right) Bashu Lazy Man Sichuan Spicy Hot Pot
Discounted price:$8.99 &nbsp ; $9.99
; First round
Appearance is very important: mad master🌸X 9< /p>
< /span>Ba Shu🌸X 6
Although both are designed with comics, the hot pot depicted by Mr. Man
The appearance is even more attractive! It looks like a lot of ingredients, you must be full!
🌸🌸(Pink girl heart male ticket can't wait to see two hot pots!🤤)
This round: Mania wins‼ ️🏅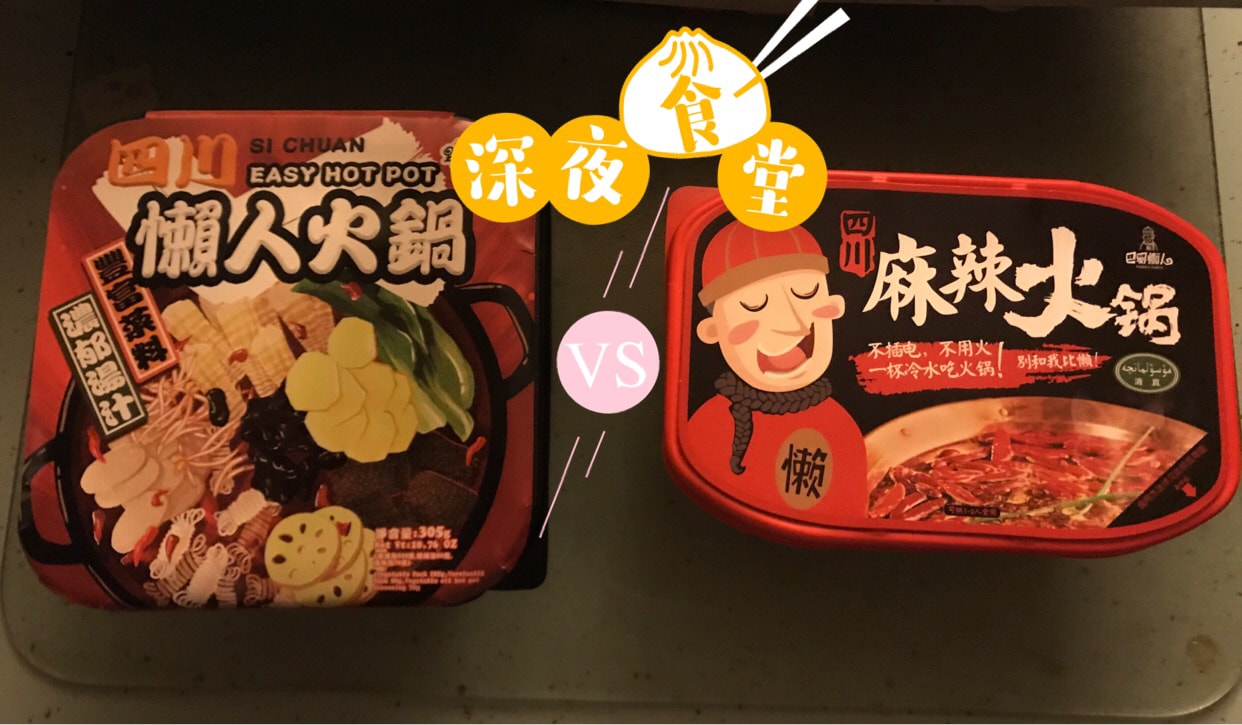 ---
; Second round
(Top) Bashu &nbsp ; (below) mad master
Real Materials: Bashu🍲X 6 p>
< span class="s2">Many Master🍲X 5
Foods think that green vegetables and radishes have their own preferences. As a lazy food, both have their advantages, but there is a gap between reality and imagination. Foodie👩🏼‍🍳Like potato flour🍠< span class="s2">, pink girl heart male ticket likes fans🙆🏻‍♂️. The portion of Mani Ye has more potato chips, and the portion of Bashu is small, but there are💓sesame oil packets👍❗️
Round 2: Bashu wins🐵!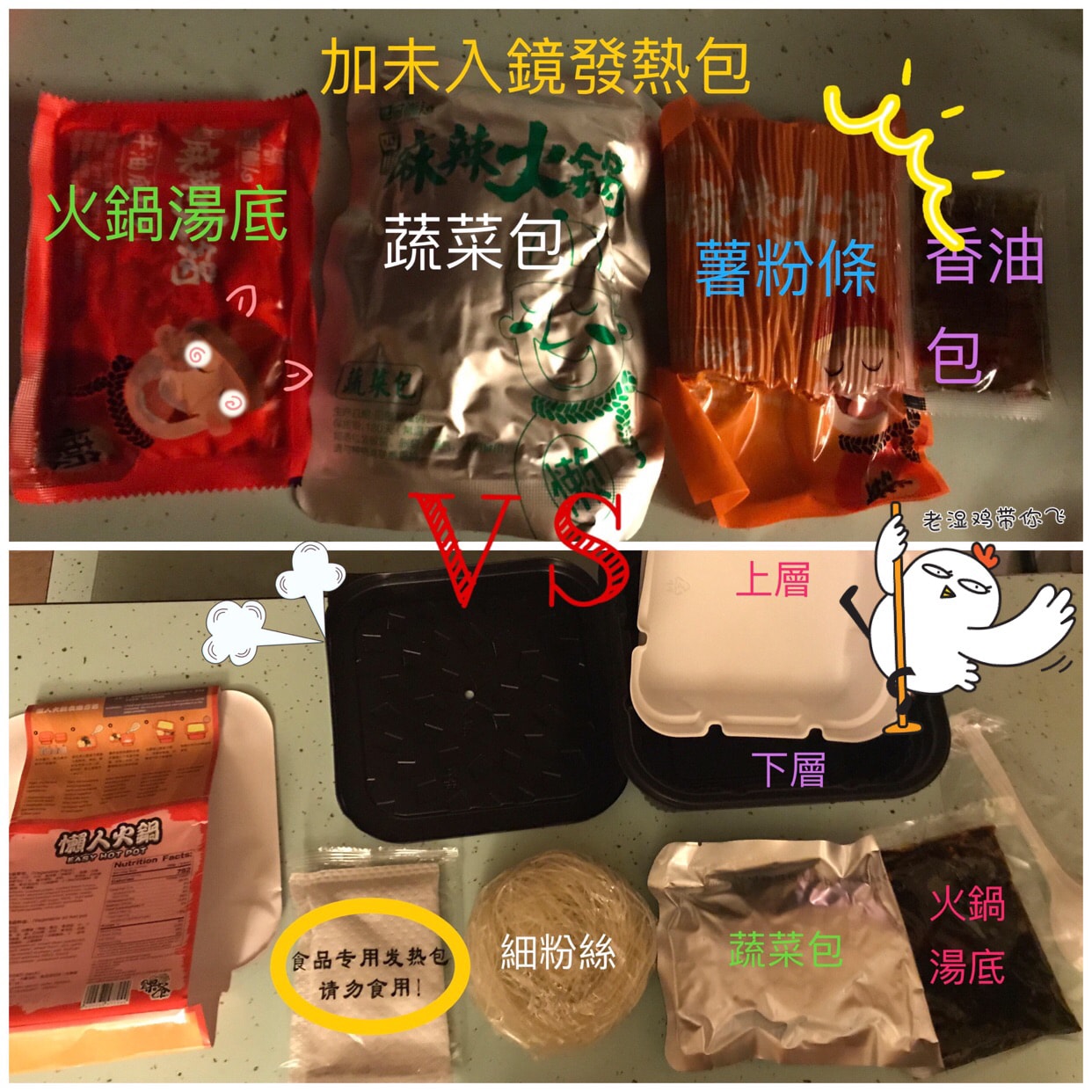 ---
; Third round
(Red) Bashu (Black) Maniac
Fever degree: Bashu🔥X 9
< span class="s2">Many Lord🔥X 6
Foods really feel that Bashu's small heating pack is full of energy☄️☄️☄️
A fever starts within 2 minutes of adding water, even if2 >15 and still fever after 15 minutes! Almost burned the tablecloth! 😱😱😱😱😱
Many's is not bad, 15minutes are guaranteed to be fully cooked!
The third game:💥Ba Shu Sheng💥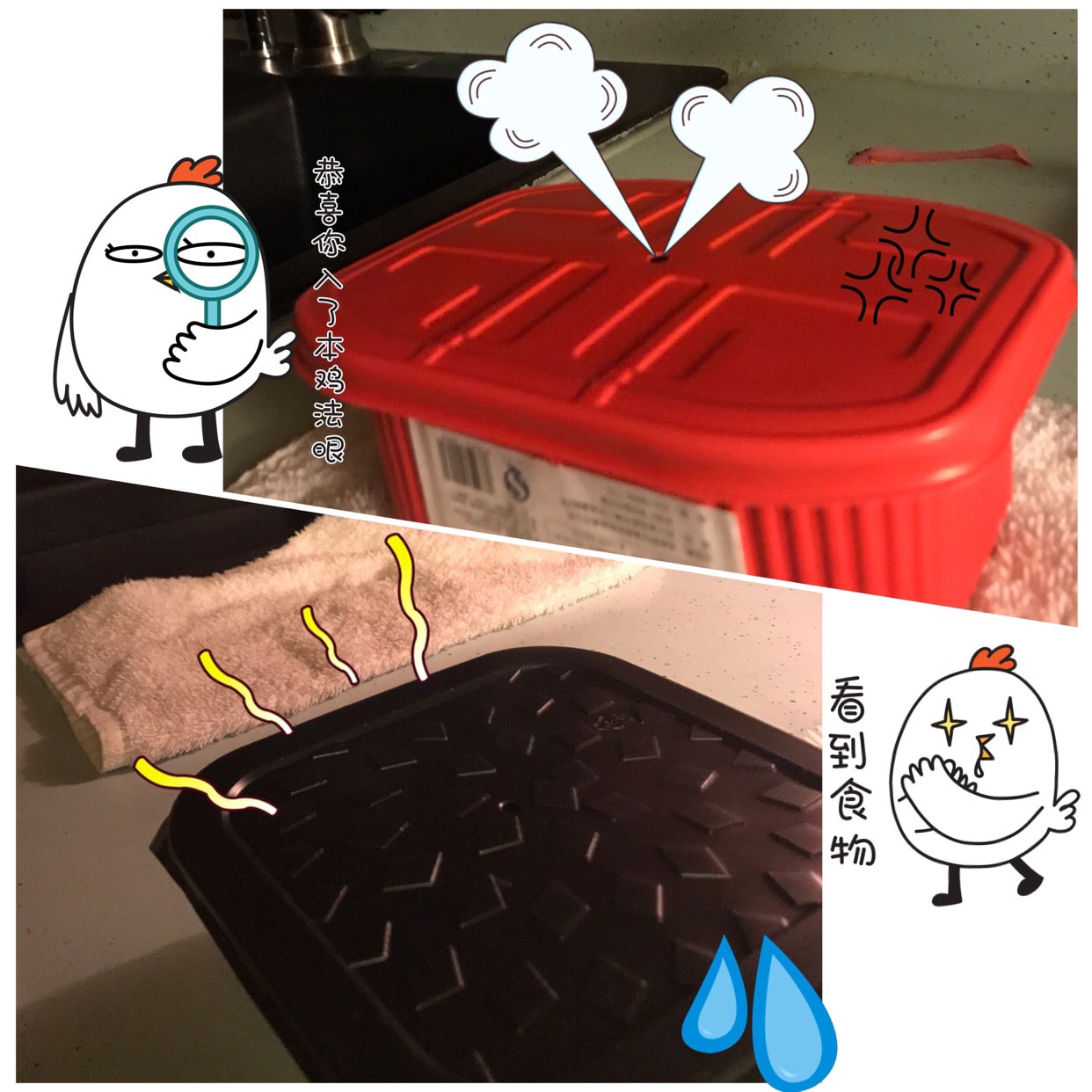 ---
; 🚨Round 4🚨 span>
(Part 1) Madman span>(below) Bashu
Taste stimuli: Maniac:⭐️⭐️⭐️⭐️⭐️
< span class="s2">Ba Shu:⭐️⭐️⭐️⭐️⭐️⭐️⭐️⭐️
Because of the addition of sesame oil, Bashu tastes very smooth, not too greasy, mild and spicy, and the taste is very close to the hot pot soup base that is usually eaten out. It is not very numb, and the vegetables in it match The soup base is addictive!
However, even with prolonged heat, the vermicelli could not be cooked through.
The flavor of Mano Ye is closer to spicy. The vermicelli and thin potato chips are good. Drinking water to understand spicy makes my stomach bloated!
If the spiciness of Bashu is similar to that of turkey🐔, then it is Spicy turkey noodles🔥!
It is recommended that students with bad stomach do not put the whole package of hot pot ingredients, because it is really spicy🌶🌶🌶< span class="s2">! 🤦🏼‍♀️Men and I both went to at least the next morning3Going to the toilet is very irritating to the stomach, and he has a stomachache until he strikes class😷😷.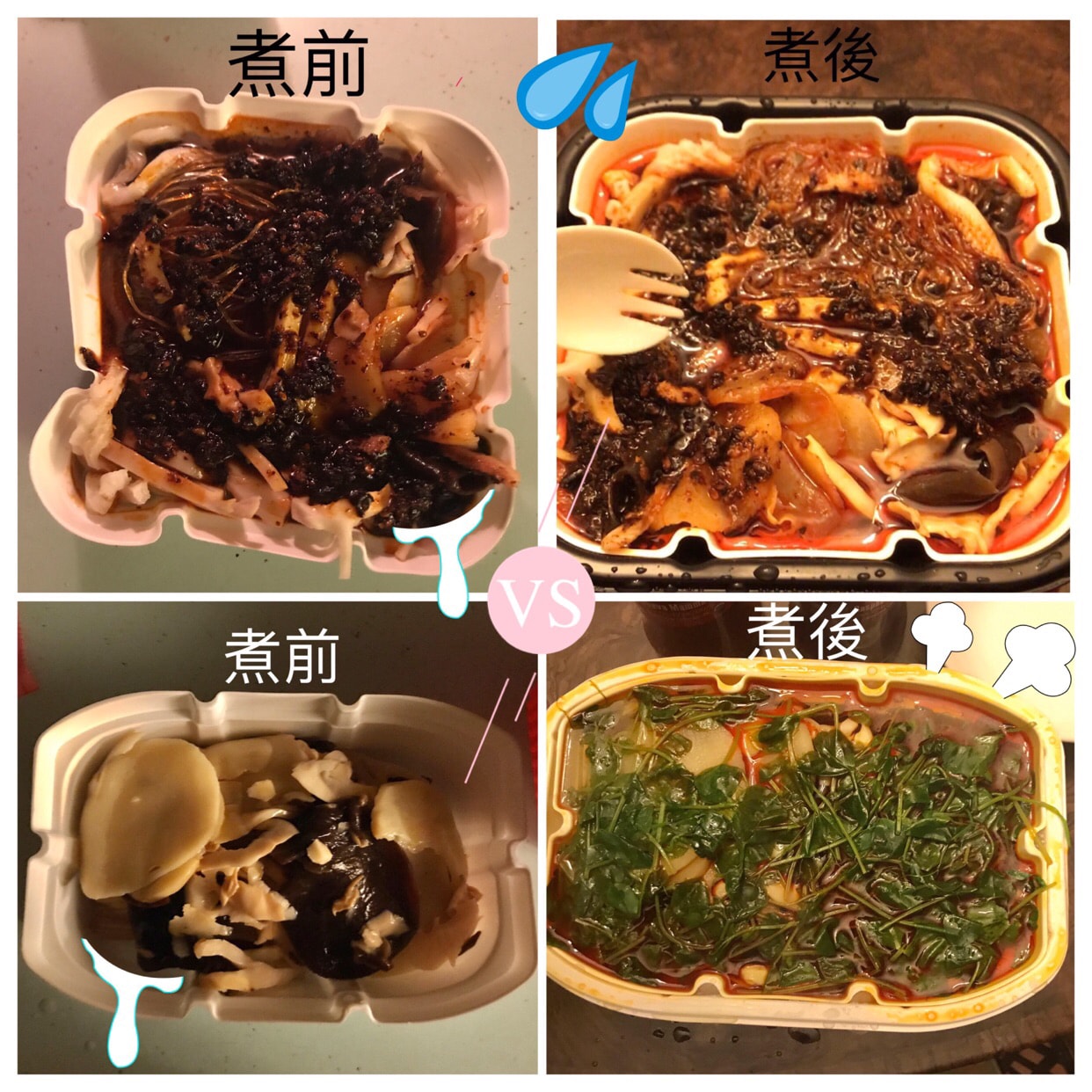 ---
&nbsp ; The winner!
&nbsp ; .
&nbsp ; .
&nbsp ; .
&nbsp ; .
&nbsp ; .
&nbsp ; .
&nbsp ; .
&nbsp ; .
&nbsp ; .
&nbsp ; .
&nbsp ; .
&nbsp ; .
&nbsp ; .
&nbsp ; .
&nbsp ; .
&nbsp ; .
---
🎉Bashu Spicy Lazy Hot Pot! 🎉
🎀🎀🎀🎀🎀🎀🎀🎀🎀
&nbsp ; 🤣🤣🤣🤣
(The repurchase will definitely choose Bashu, but everyone has different tastes, students who dare to take risks can try the Lazy Hot Pot!) Thank you for watching🙏🙏

Show Original
兩大懶人火鍋大PK!
大家好!吃貨👩🏼‍🍳今天要做一個關於懶人火鍋的對比文章!同學們這可是用生命💓💓💓換來的對比結果。文章較長,請耐心觀看。(喜歡請點讚,歡迎同學們留建議)
首先參賽選手有:
(左)躁爺四川懶人火(右)巴蜀懶人四川麻辣火鍋
折扣價:$8.99                            $9.99
                                  第一回合
顏值很重要:躁爺🌸X 9
                     巴蜀🌸X 6
雖然兩者都採用漫畫設計,不過躁爺這款描繪的火鍋
外表更引人入勝!看起來好像料很多,一定吃得飽!
🌸🌸(粉紅少女心男票見到兩款火鍋就已經迫不及待了!🤤)
這一局:躁爺獲勝‼️🏅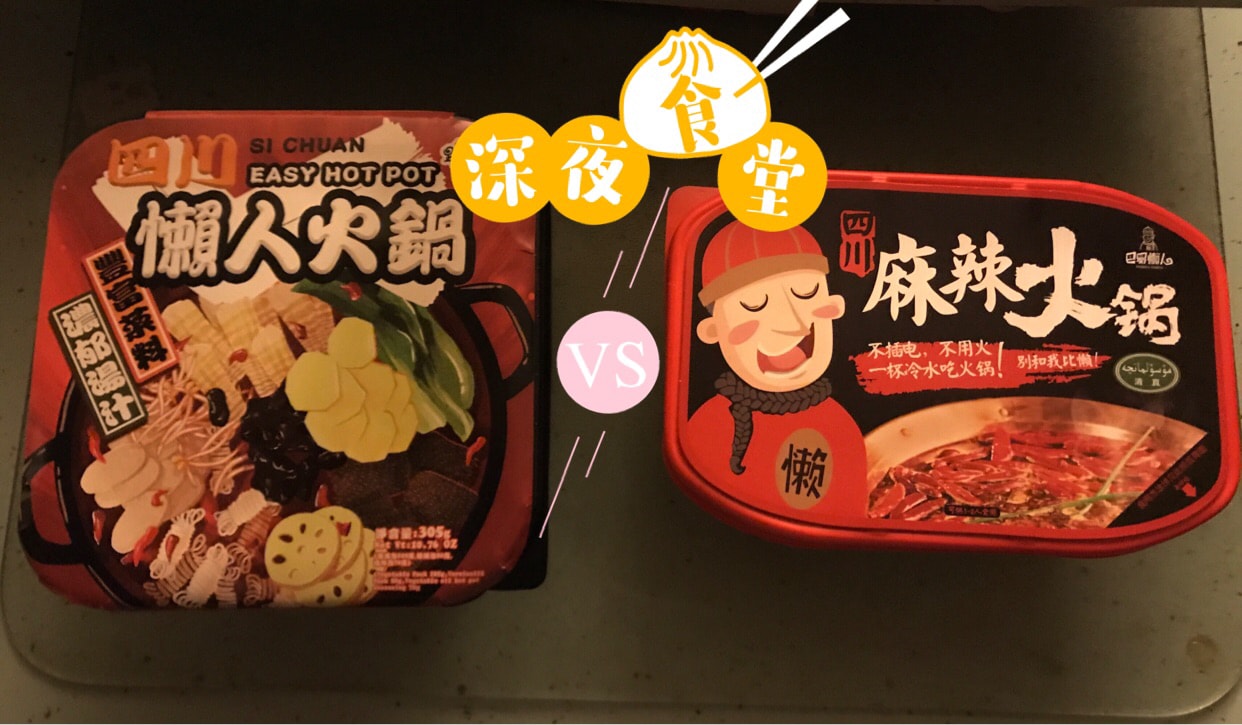 ---
                                    第二回合
(上)巴蜀            (下)躁爺
真材實料:巴蜀🍲X 6
                  躁爺🍲X 5
吃貨覺得青菜蘿蔔各有所愛,作為一款懶人食品,兩者都有優勝之處,不過現實和想像是有些差距的。吃貨👩🏼‍🍳喜歡薯粉🍠,粉紅少女心男票喜歡粉絲🙆🏻‍♂️。躁爺份量多些含更多土豆片,巴蜀份量少,但是有💓香油包👍❗️
第二回合:巴蜀贏🐵!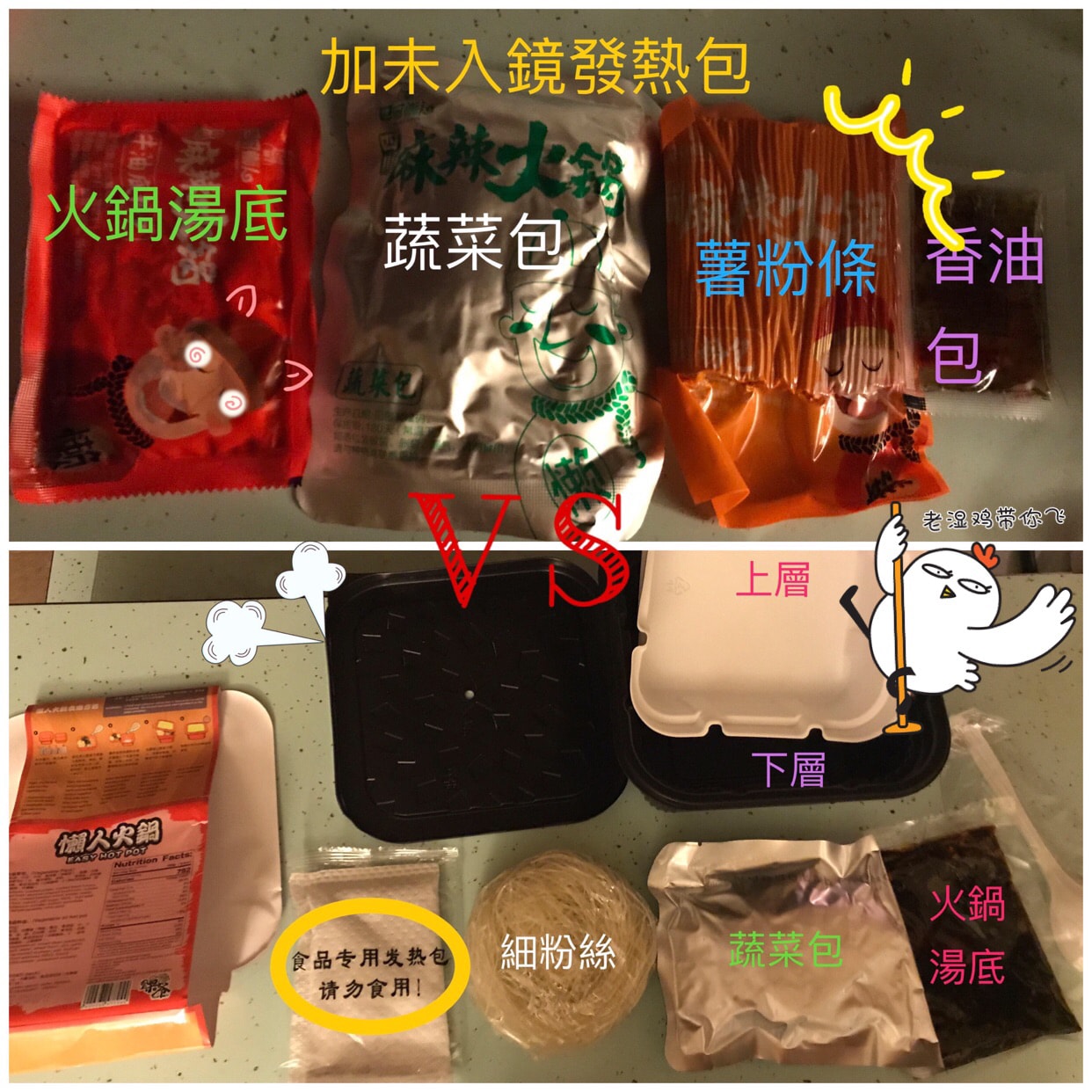 ---
                                    第三回合
(紅)巴蜀        (黑)躁爺
發熱程度:巴蜀🔥X 9
                  躁爺🔥X 6
吃貨真心覺得巴蜀那小巧的發熱包能量簡直爆棚☄️☄️☄️
一加水沒過2分鐘就已經開始發熱,就算15分鐘過後都還在發熱!差點吧桌布給燙掉了!😱😱😱😱😱
躁爺的也不差,15分鐘保證全熟!
第三局:💥巴蜀勝💥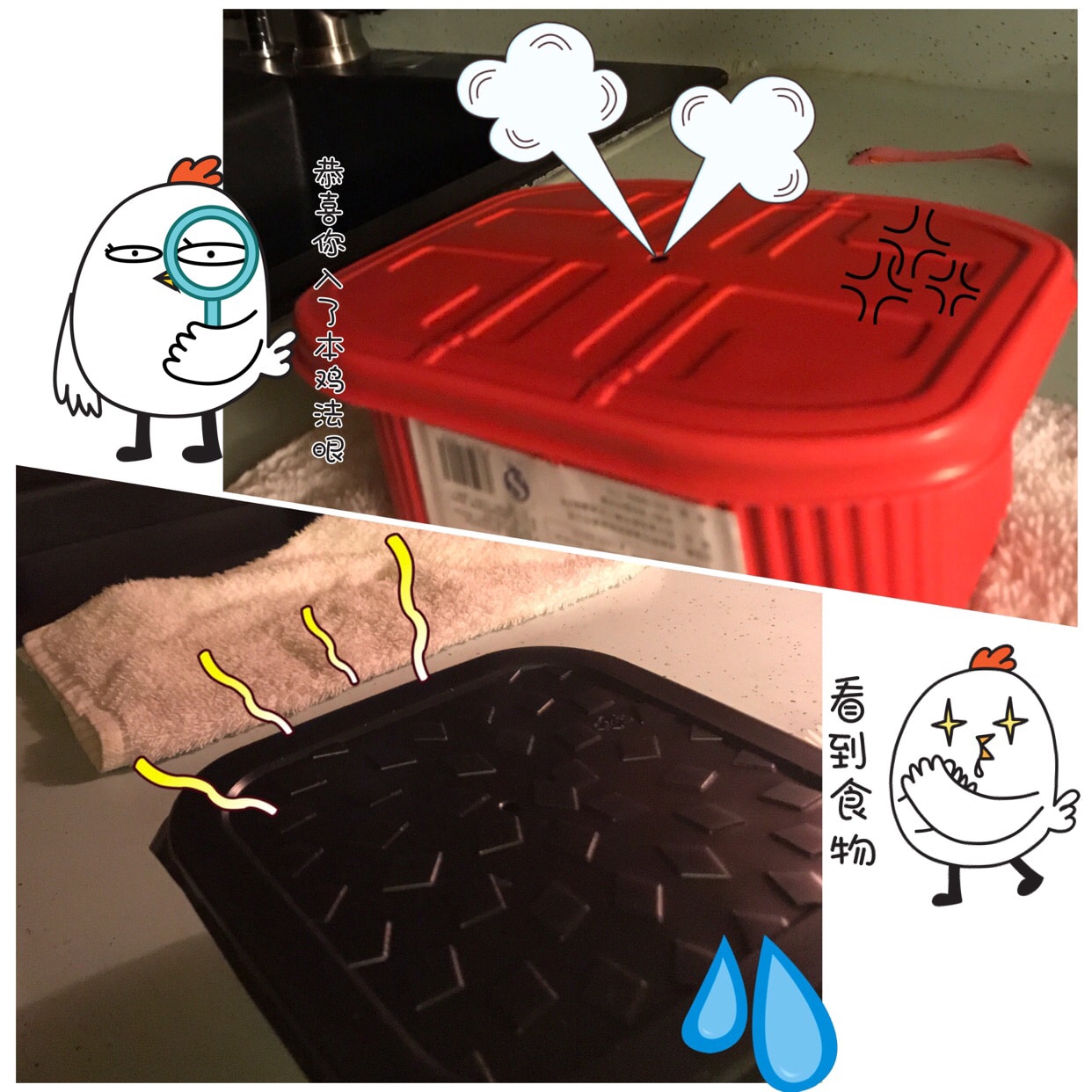 ---
                              🚨第四回合🚨
(上)躁爺         (下)巴蜀
味覺刺激:躁爺:⭐️⭐️⭐️⭐️⭐️
                  巴蜀:⭐️⭐️⭐️⭐️⭐️⭐️⭐️⭐️
由於加了香油,巴蜀吃起來十分順口,不會太油膩,辣的溫和,味道很接近平時出去吃的火鍋湯底,不是很麻,裡面的蔬菜配合著湯底讓人欲罷不能!
不過就算是持久發熱還是沒能把粉條煮透。
躁爺風味更接近麻辣,粉絲和薄土豆片不錯,為了解辣喝水把肚子都喝脹了!
如果巴蜀辣度與火雞🐔麵相似,那麼躁爺就是核辣火雞麵🔥!
建議腸胃不好的同學不要把整包火鍋料投入,因為真的很辣🌶🌶🌶!🤦🏼‍♀️我和男票第二天早上都去了至少3趟廁所,對腸胃很刺激,他胃痛到罷課😷😷。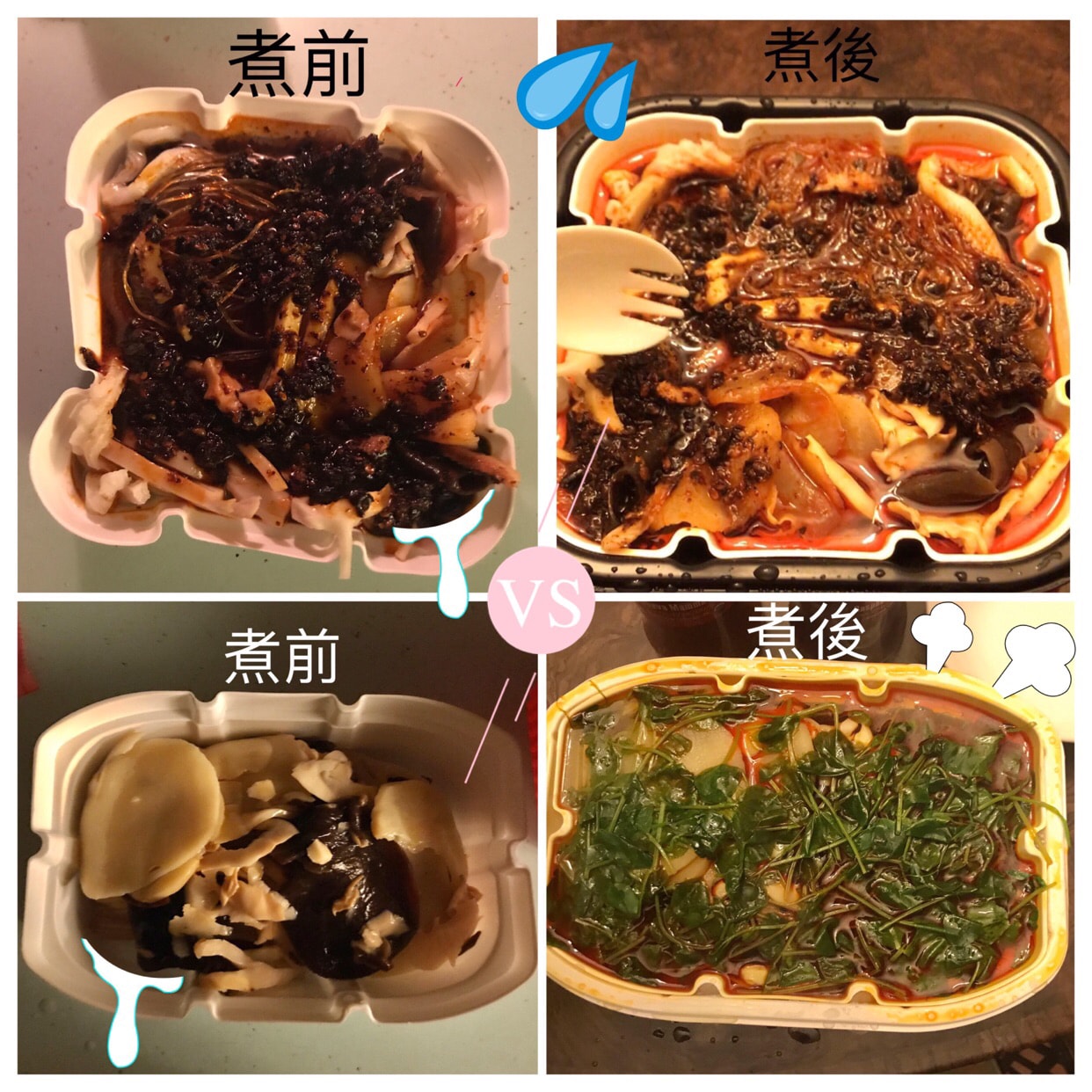 ---
                                   最終勝者!
                                         .  
                                         .
                                         .
                                         .
                                         .
                                         .
                                         .
                                         .
                                         .
                                         .
                                         .
                                         .
                                         .
                                         .
                                         .
                                         .
---
                       🎉巴蜀麻辣懶人火鍋!🎉
                       🎀🎀🎀🎀🎀🎀🎀🎀🎀
                                 🤣🤣🤣🤣
(回購一定會選巴蜀,不過每個人口味不一樣,敢於冒險的同學可以試試躁爺懶人火鍋!)謝謝觀看🙏🙏