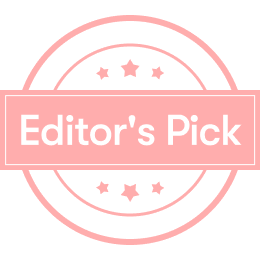 2018 New Year Yami Red Packet Unboxing.
In 2018, I wish Yami's "Mi Fan" and Yami Tai's front and back staff a prosperous new year, good health, good luck and happiness.
The Year of the Dog is "prosperous, prosperous, prosperous". Business is booming. .
Unpacking: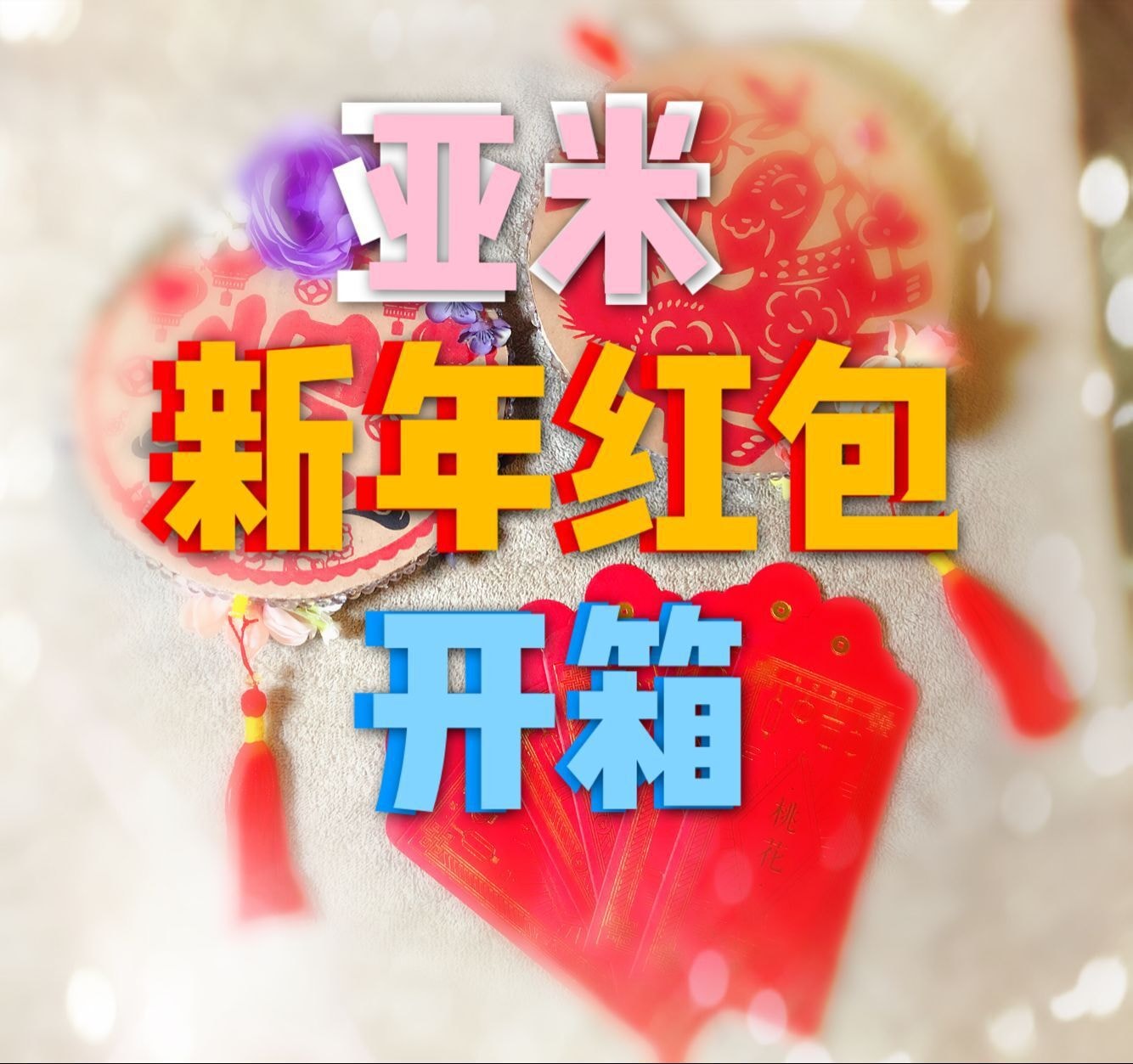 No. 2-15 New Year's 30 received 2 boxes of packages, surprised to find that Yami box has a new year's pattern. (The head is open, thinking about how to DIY) .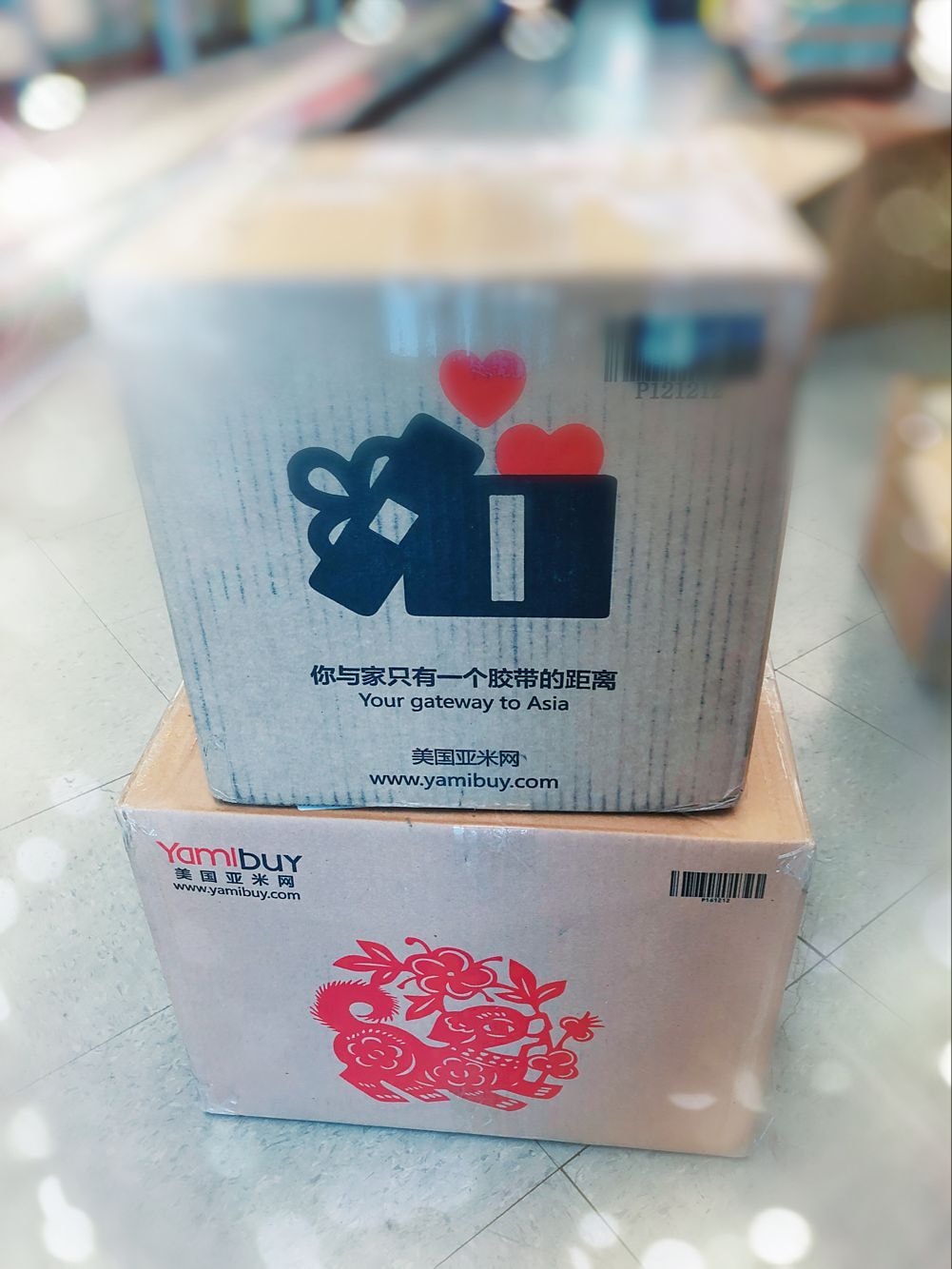 Open the chest to find the legendary 亚米红包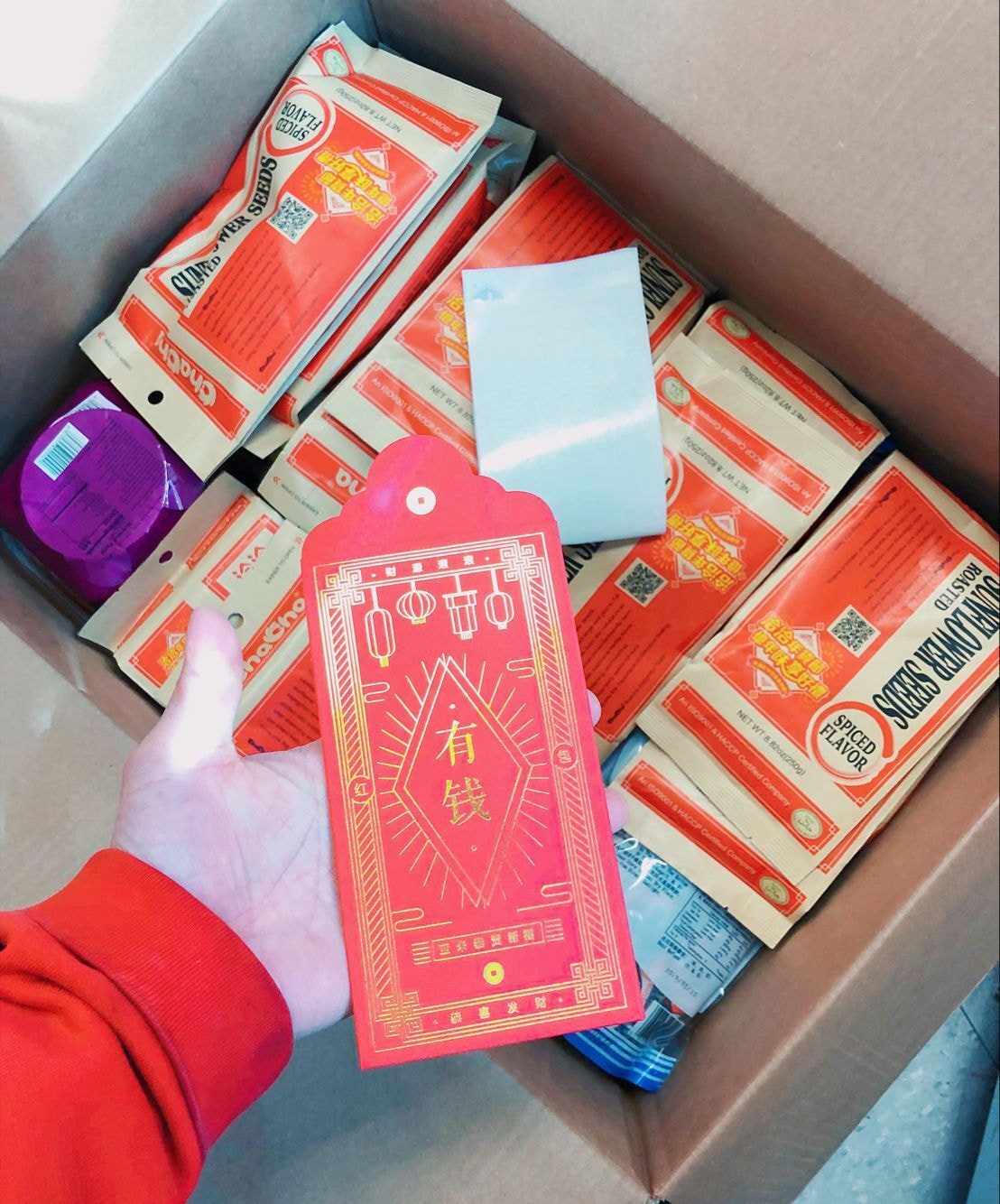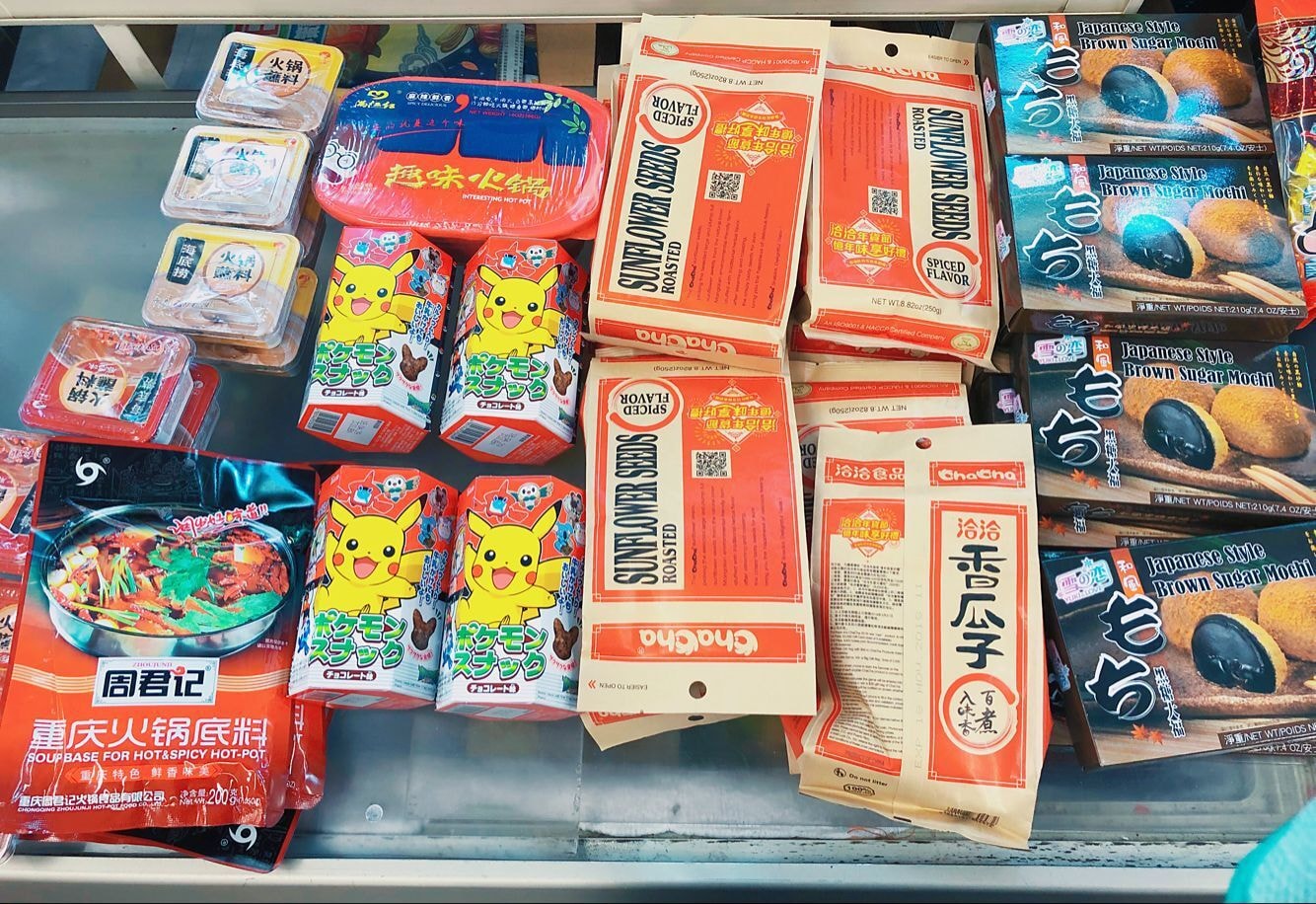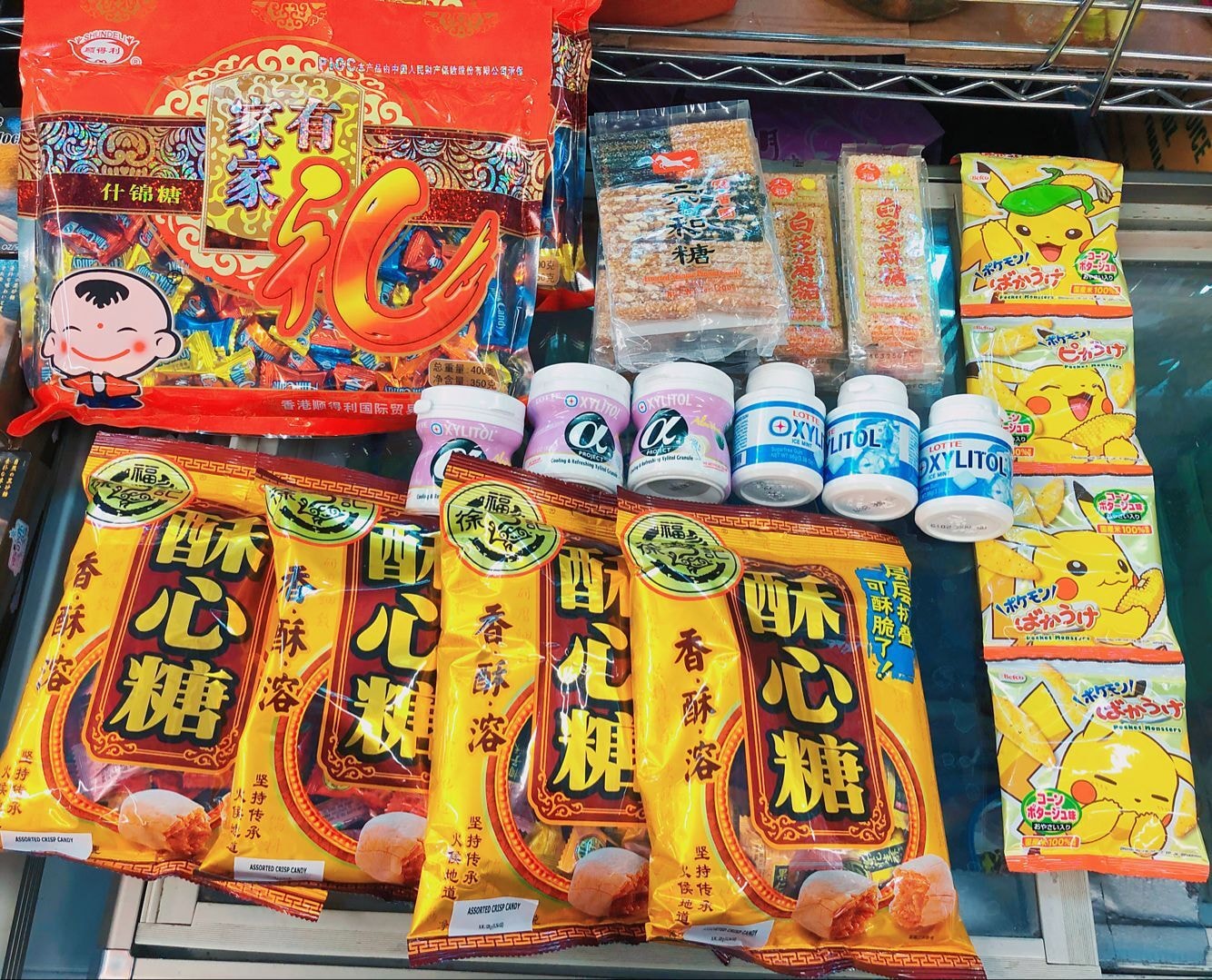 2-20th and received 2 more boxes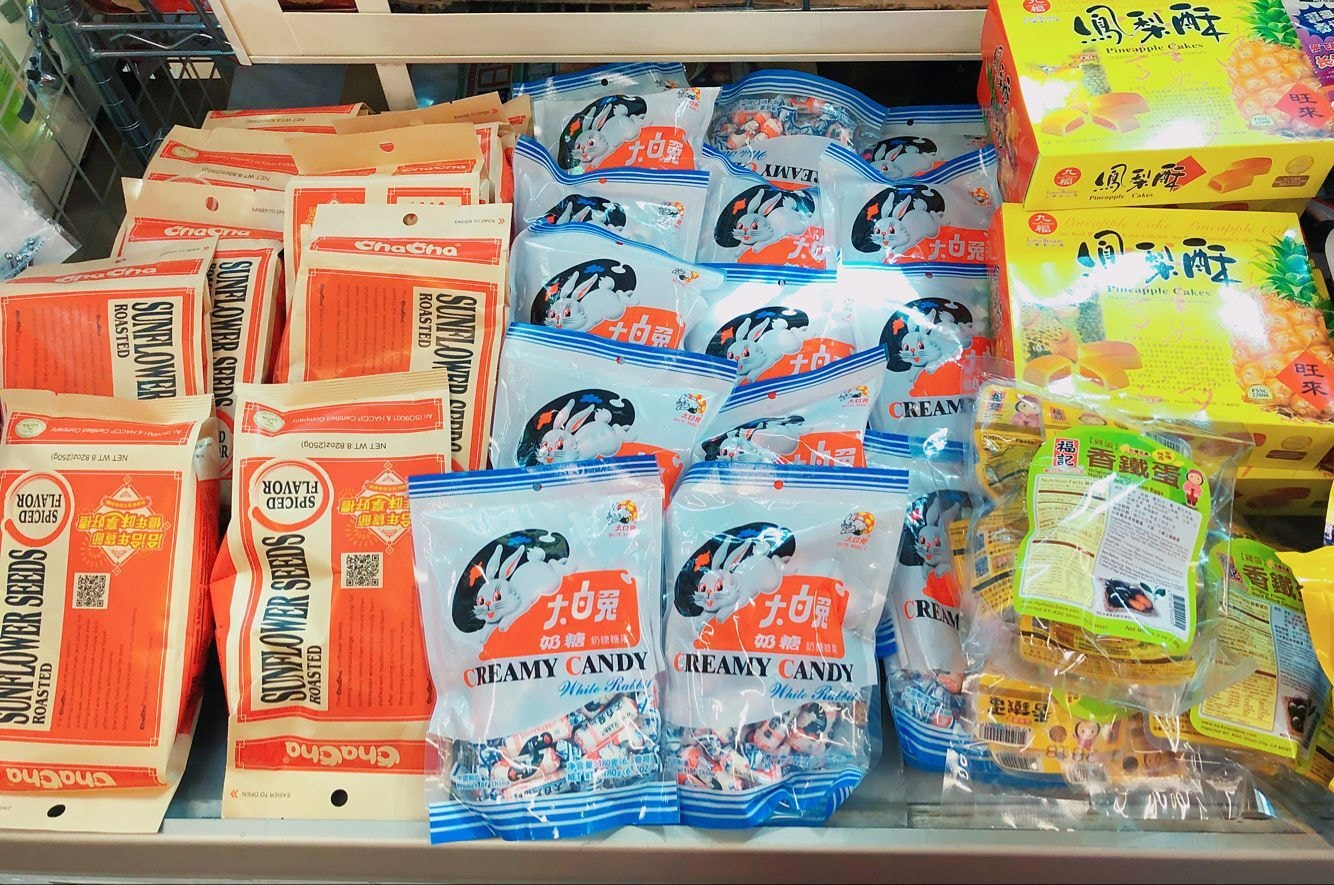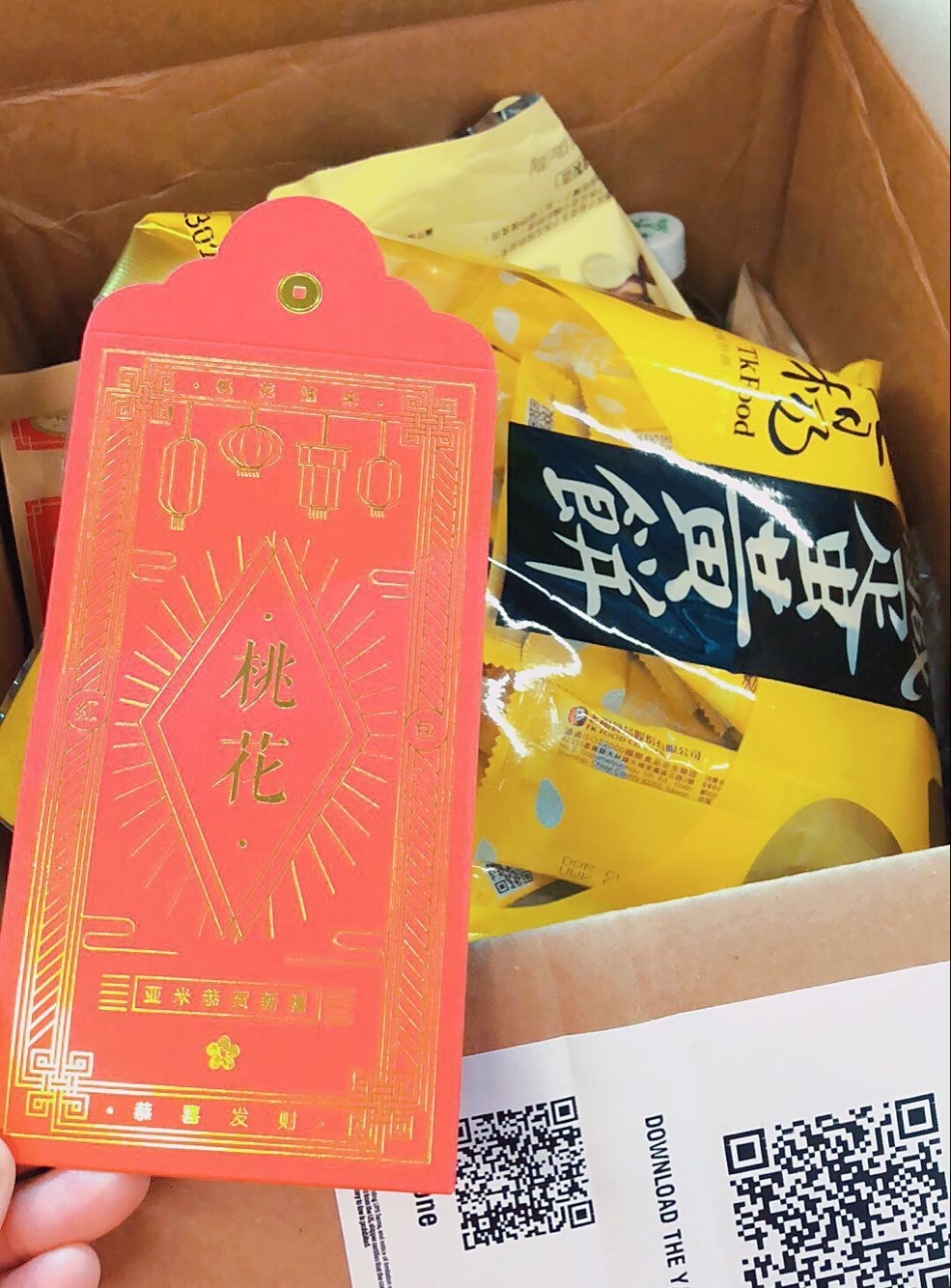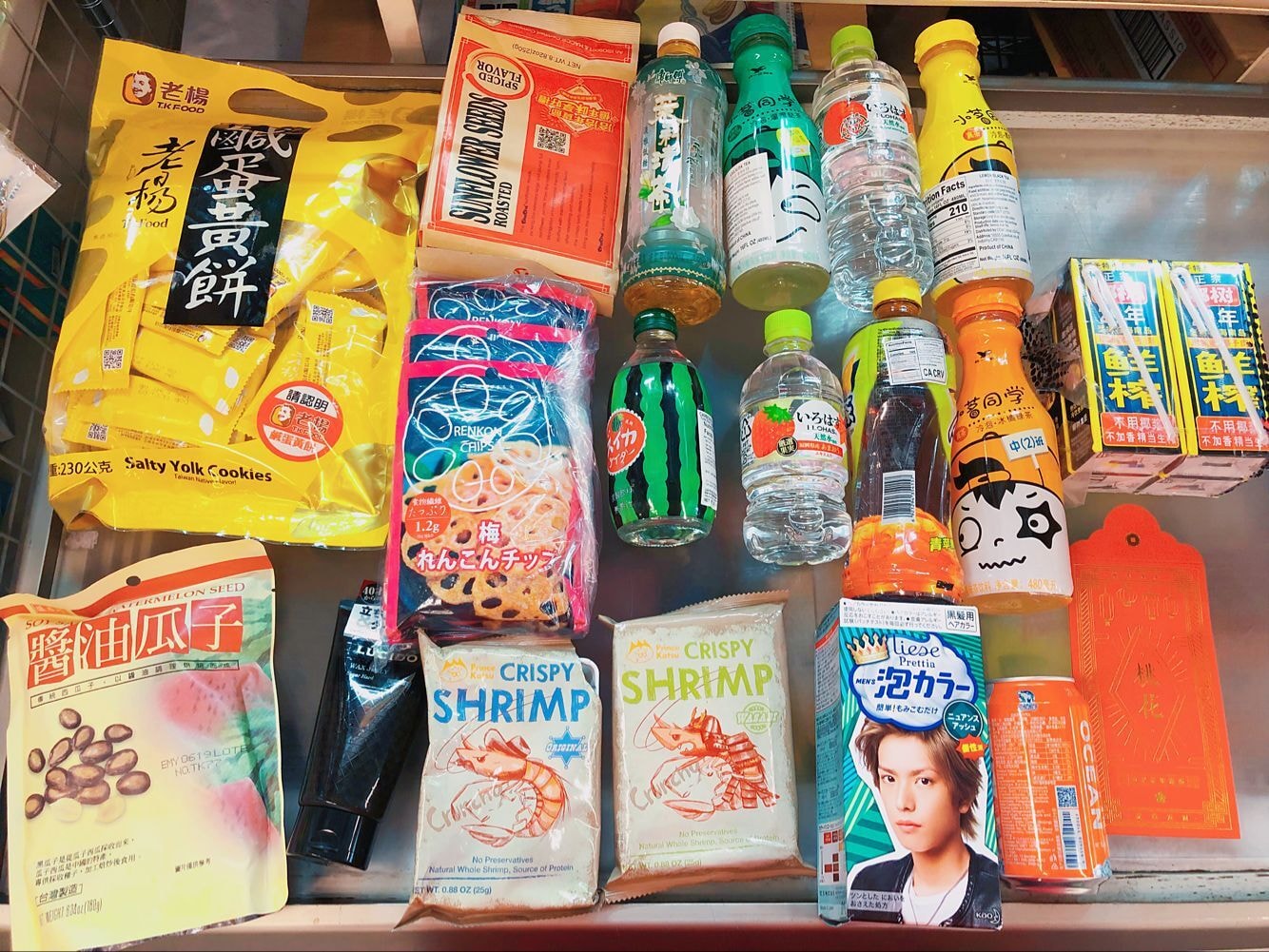 Received the last box on 2-22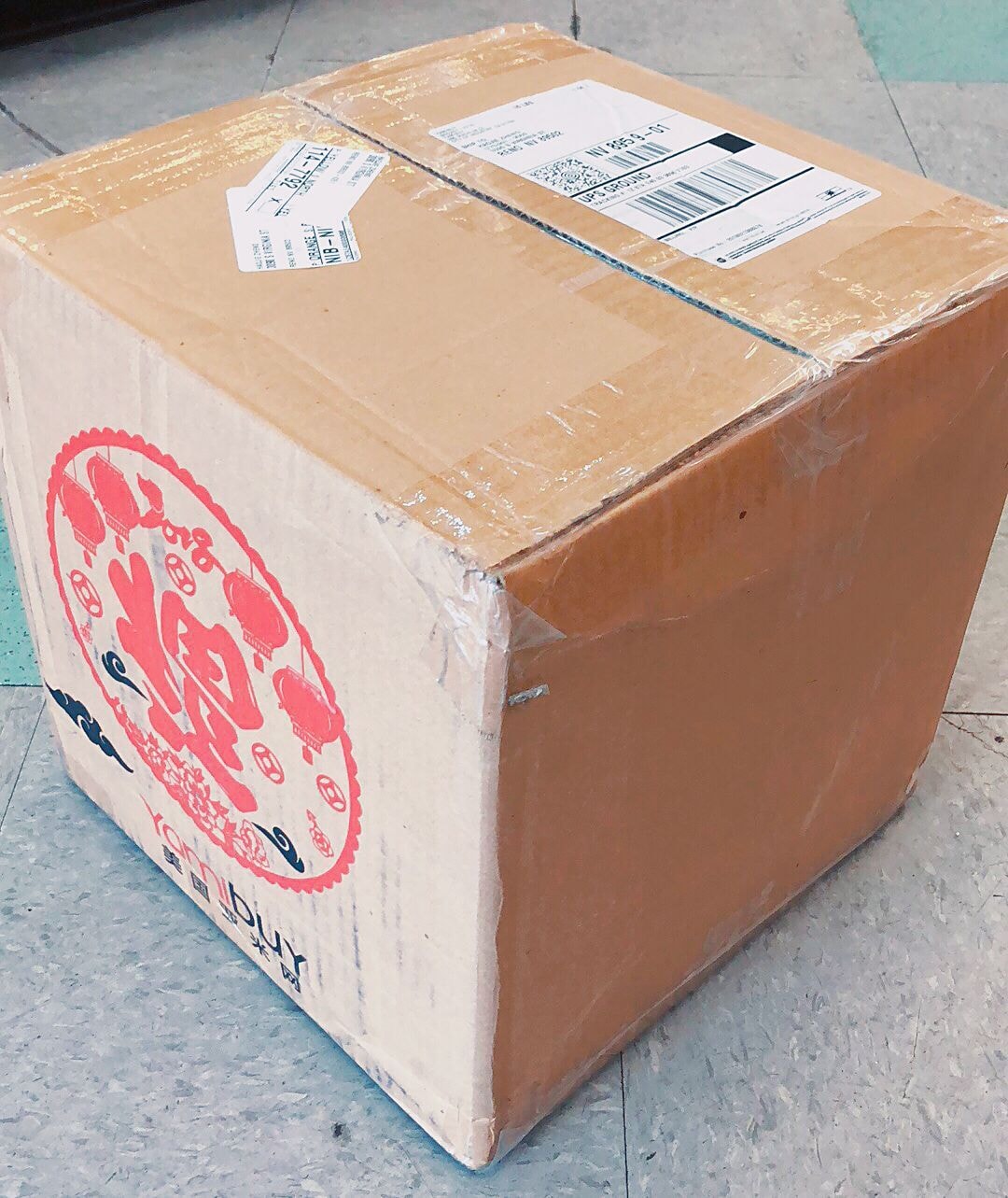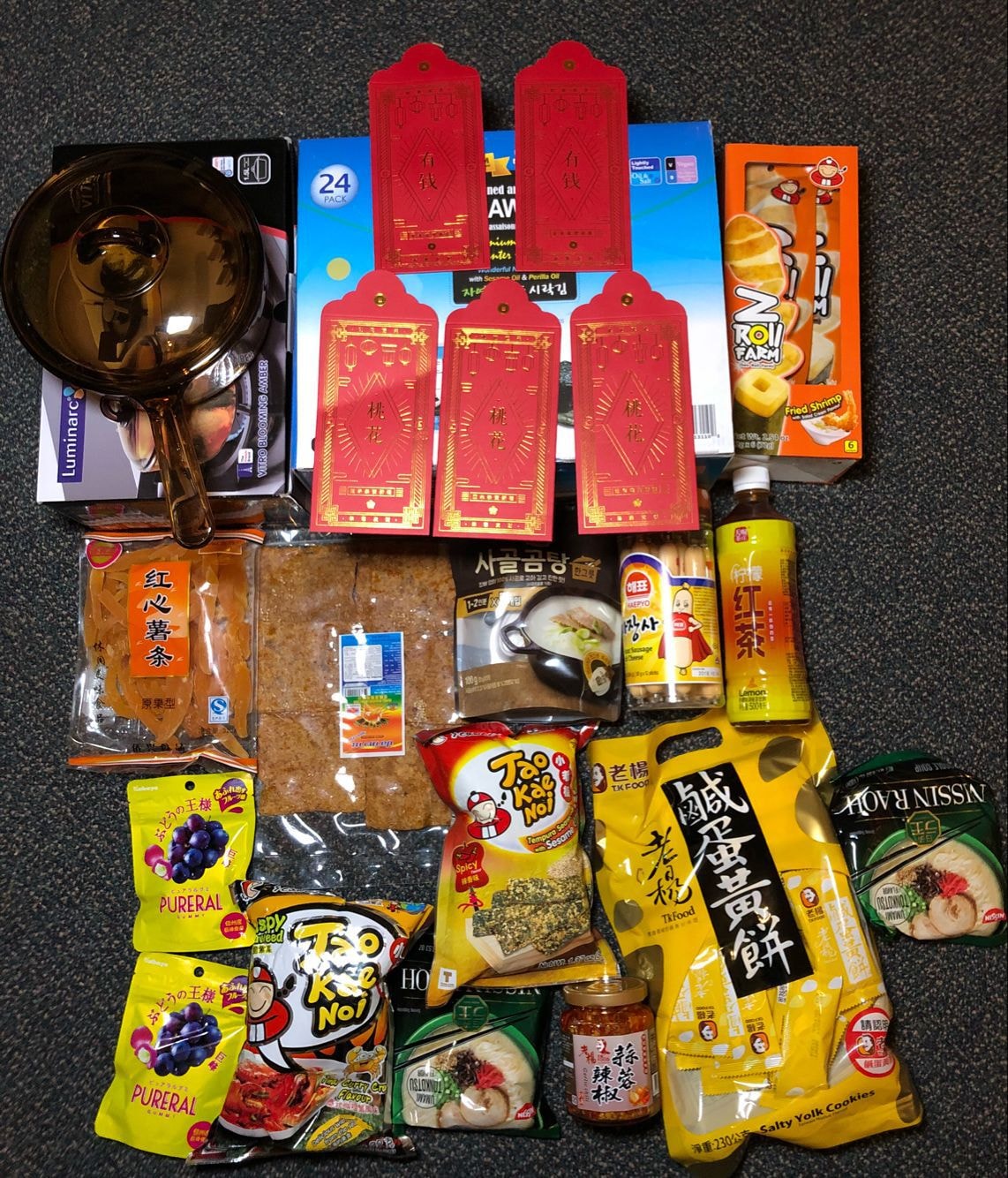 I can't wait to cook a bowl in the newly bought glass pot, my favorite snail noodles.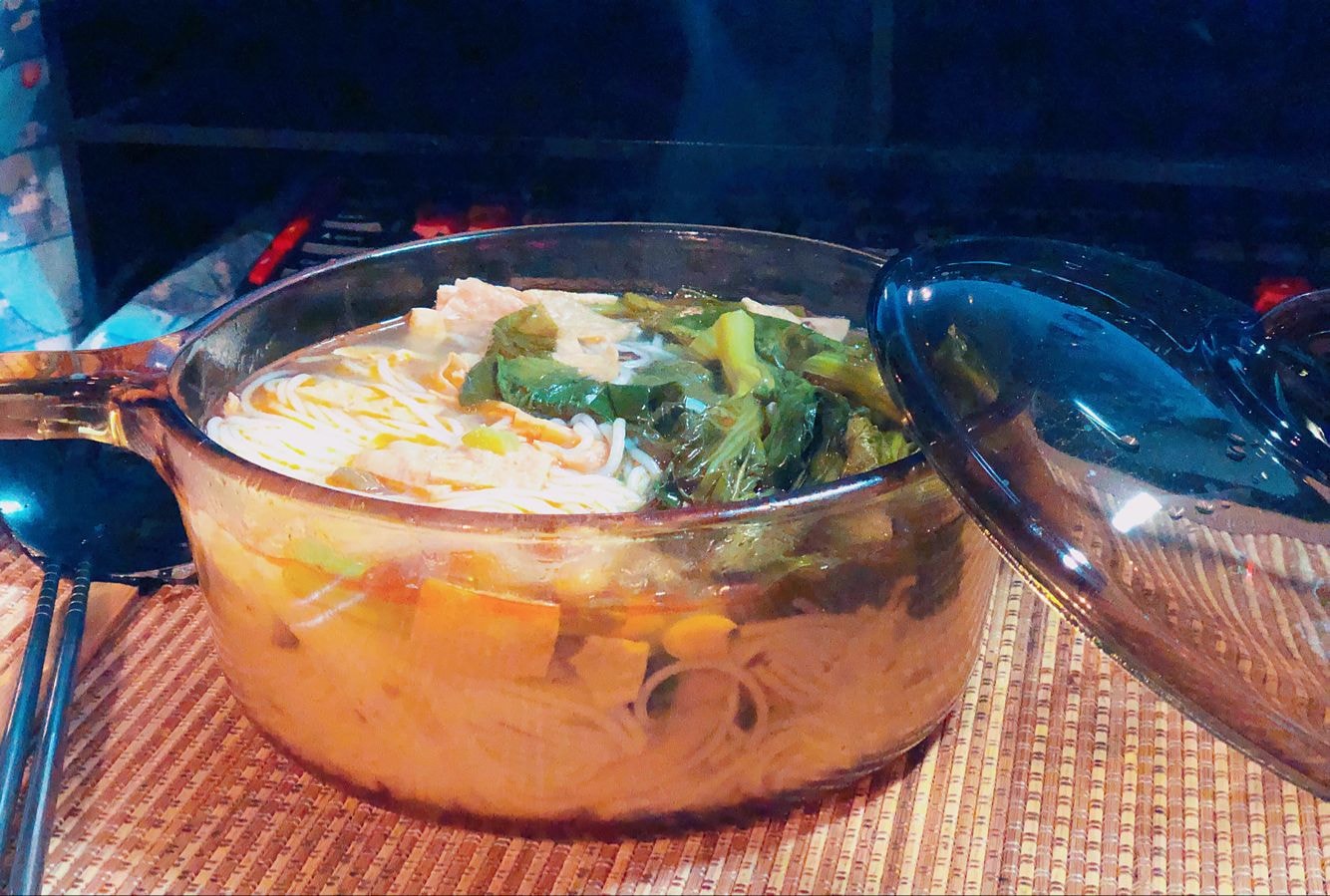 Finally I collected "5 sheets" 亚米红包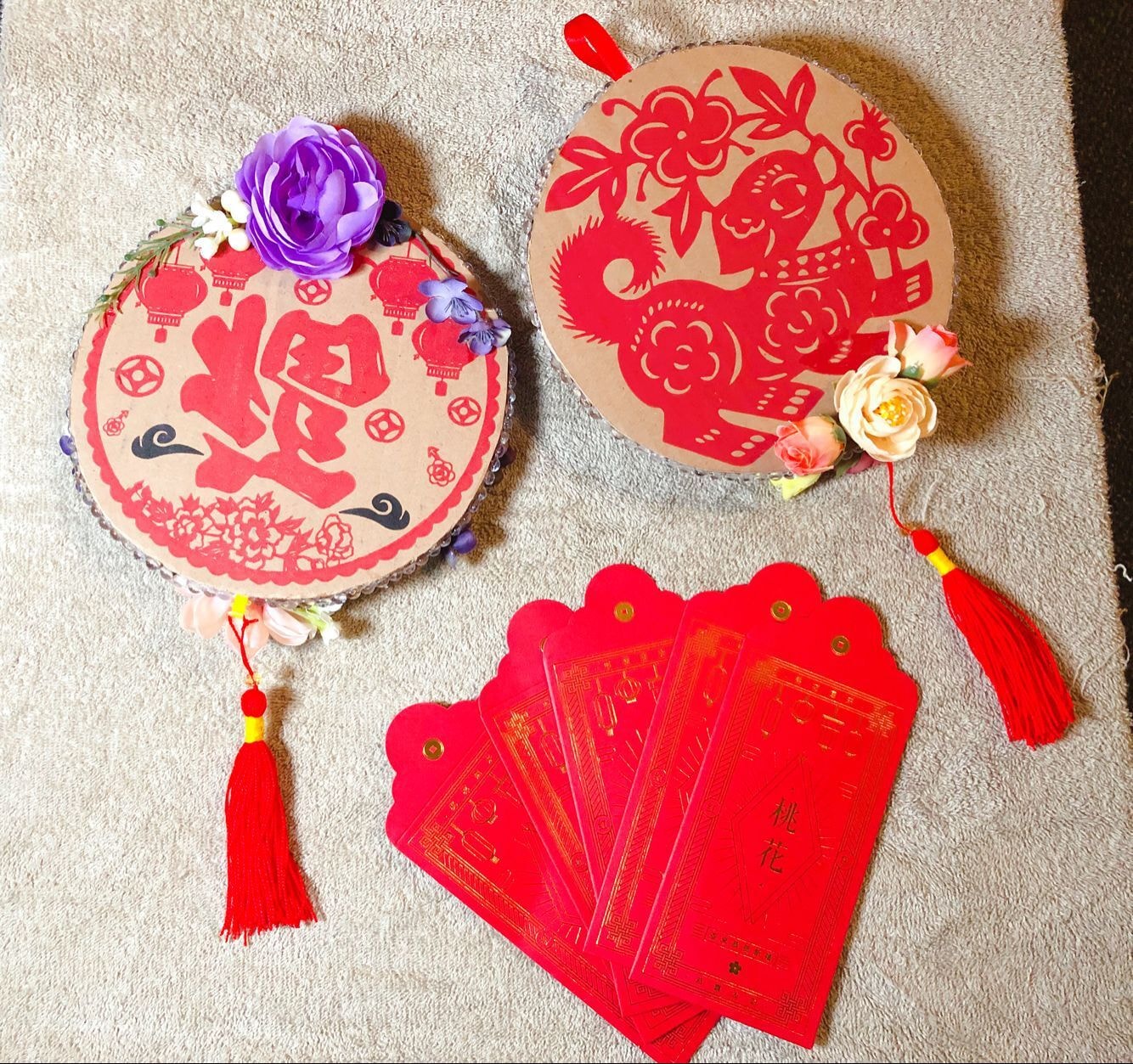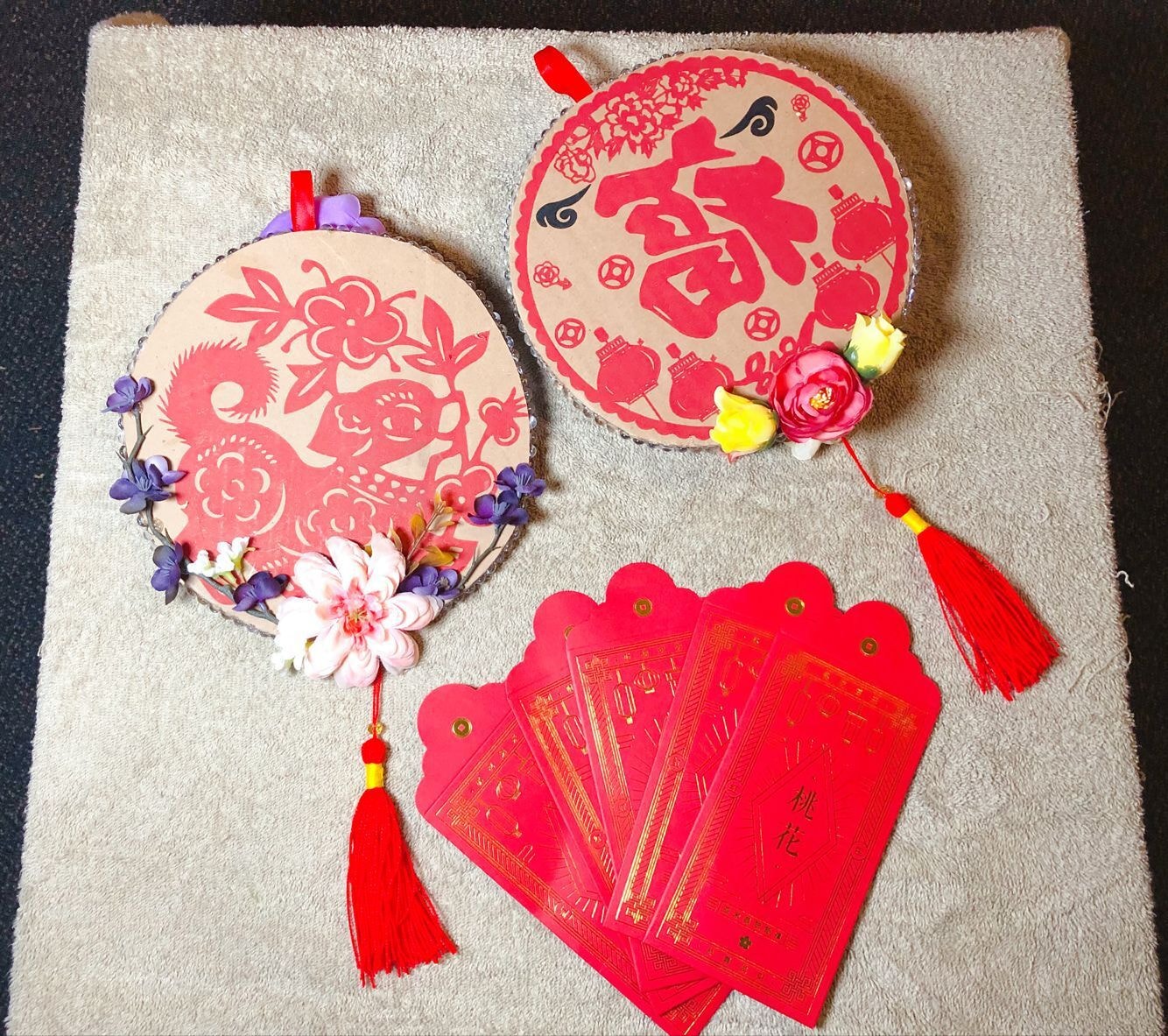 New Year's Eve must buy a lot of food to store at home. Also hope Yami restocks quickly, we need them.
(The above is my 亚米红包 collection, purchase and sharing) + (There will be a simple Yami carton DIY tutorial later)
If you like it, you can give me a like and follow. Thank you. 亚米红包

Show Original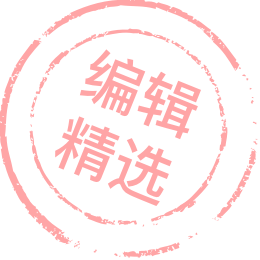 2018新年亚米红包开箱。
2018 先祝亚米"米粉"和亚米台前幕后工作人员们  ,新春大吉,身体健康,万事如意,幸福快乐。
狗年"旺,旺,旺" 。生意新隆。。
开箱: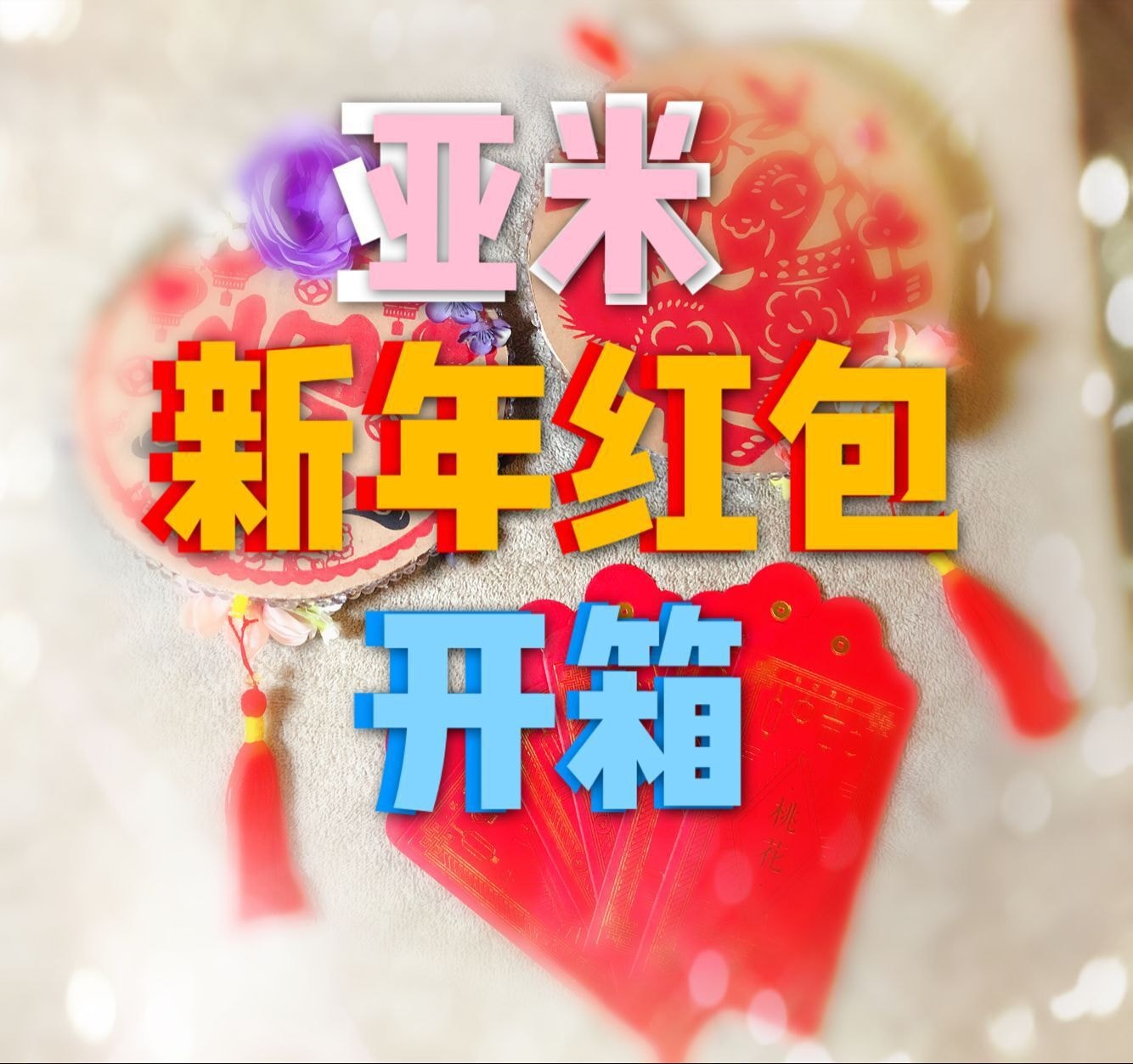 2-15号 大年30收到2箱包裹,惊奇的发现,亚米箱子出了新年款图案。(脑袋大开,想着怎么DIY) .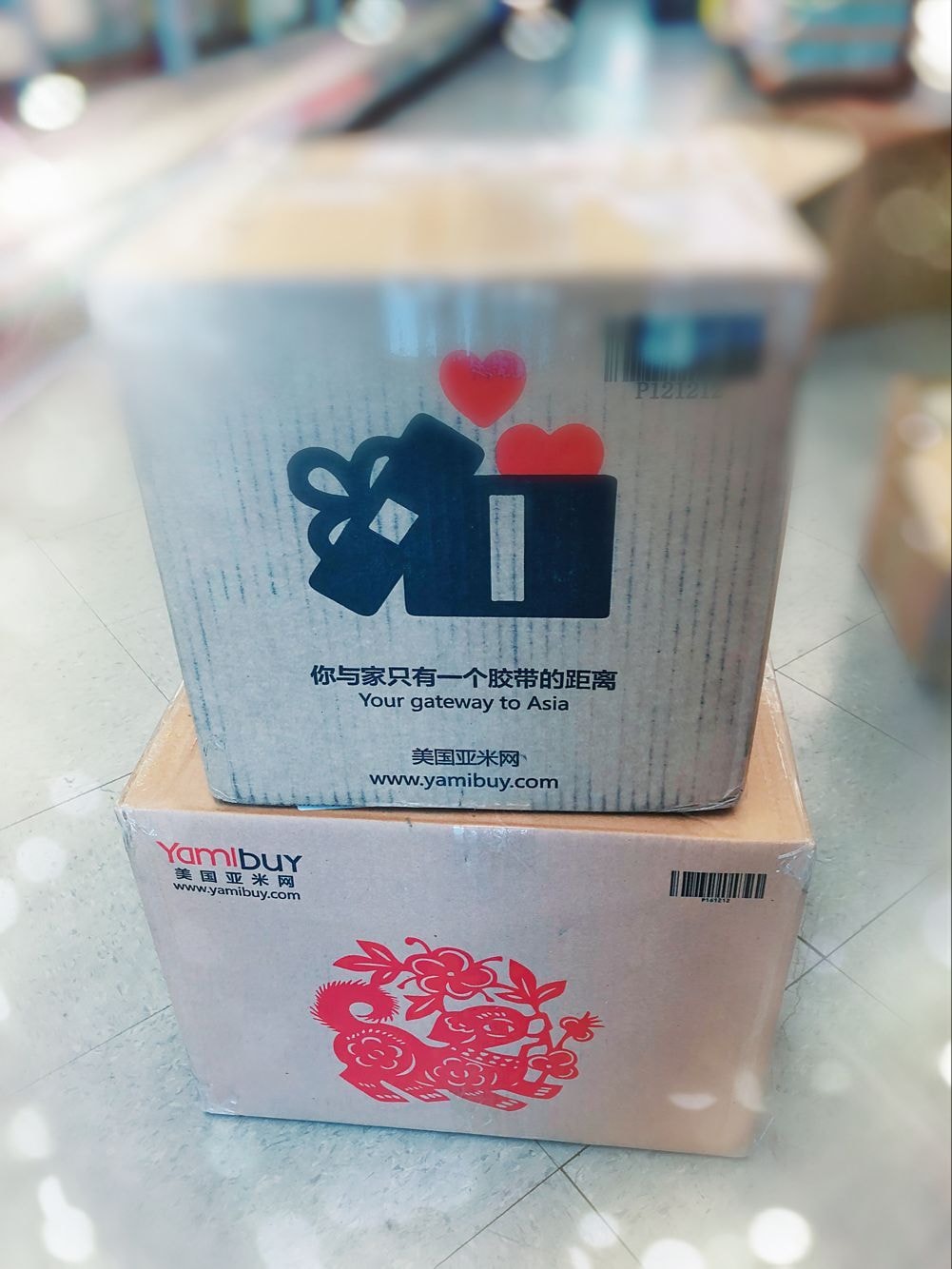 打开箱子发现 传说的亚米红包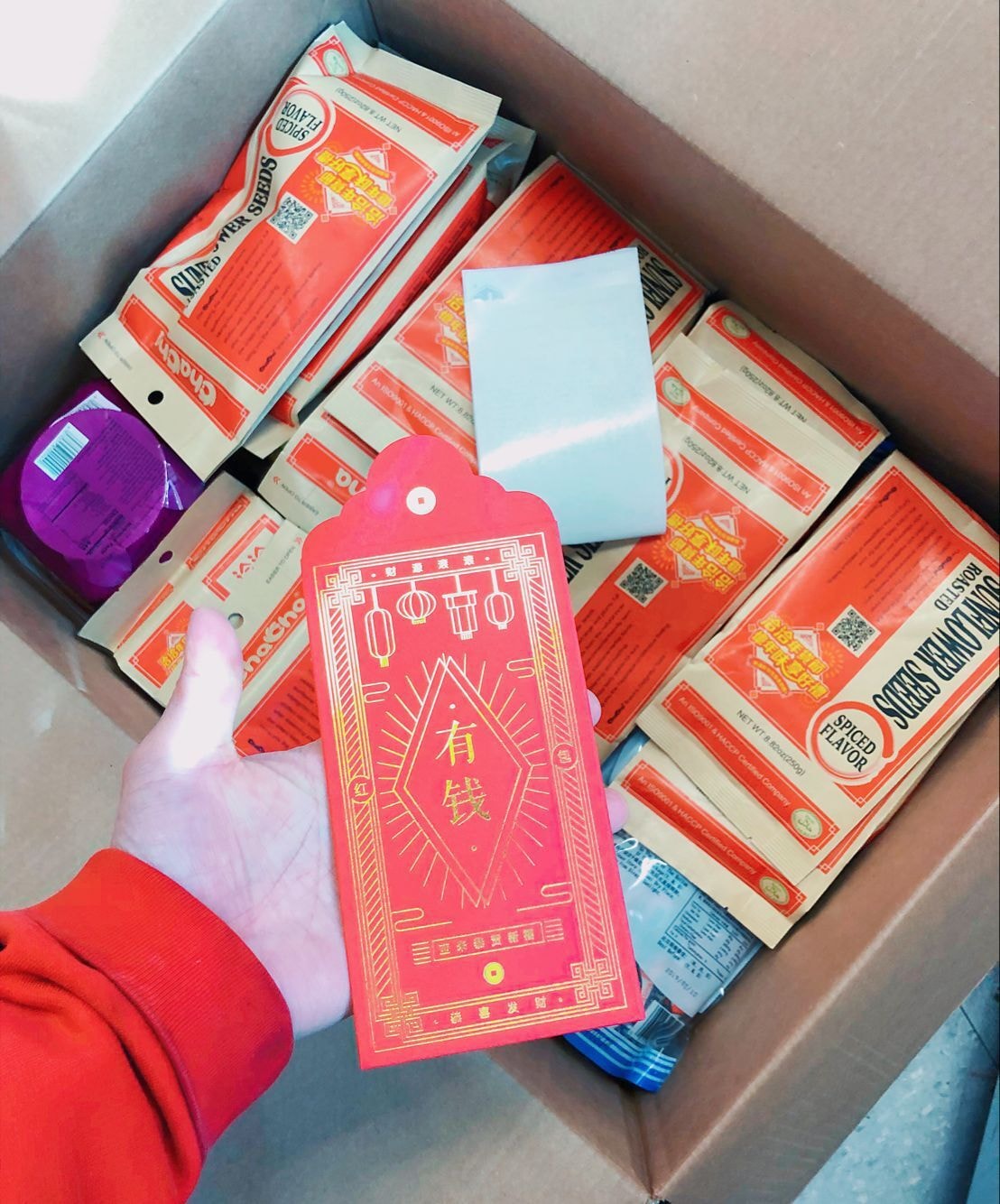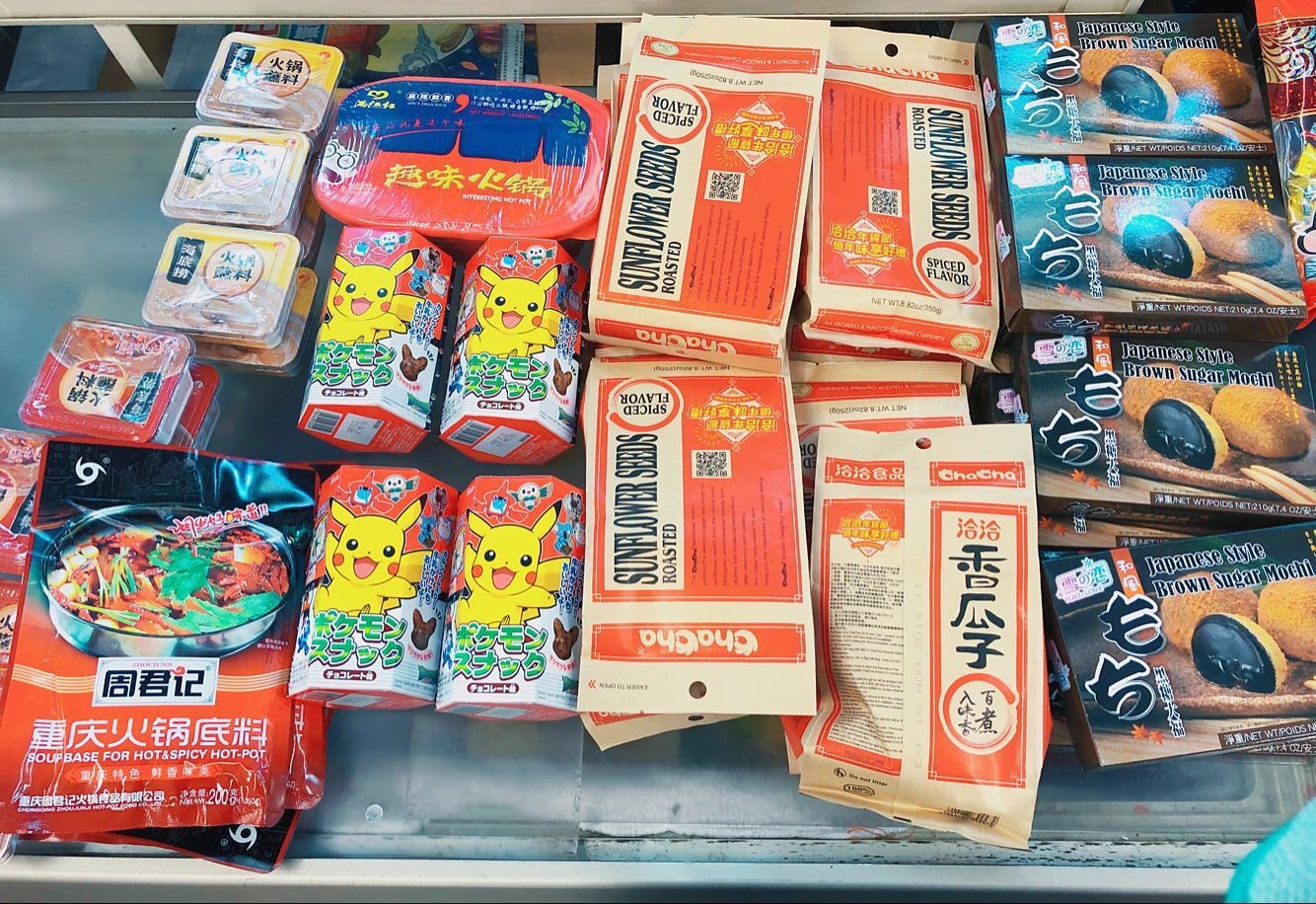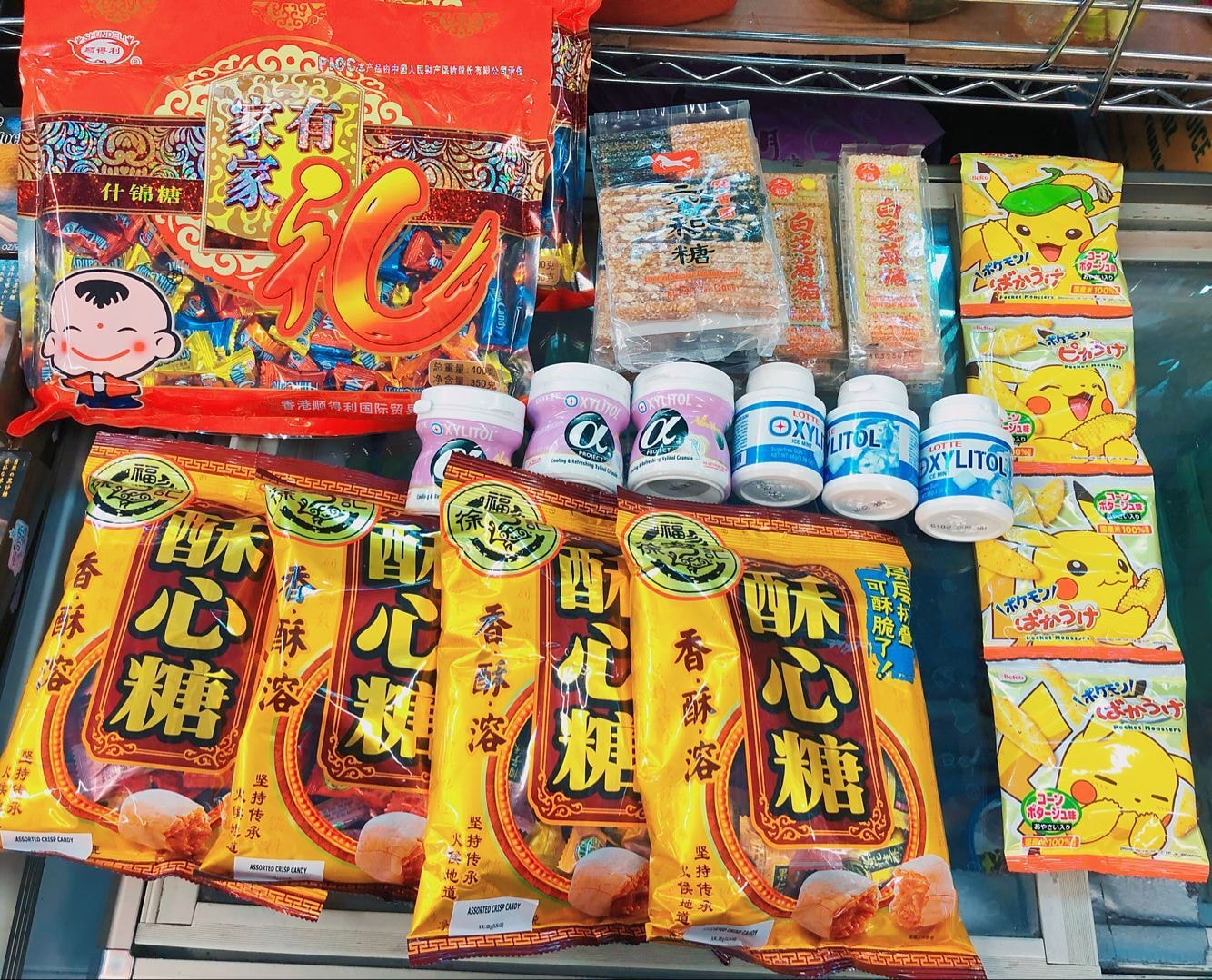 2-20号又继续收到2箱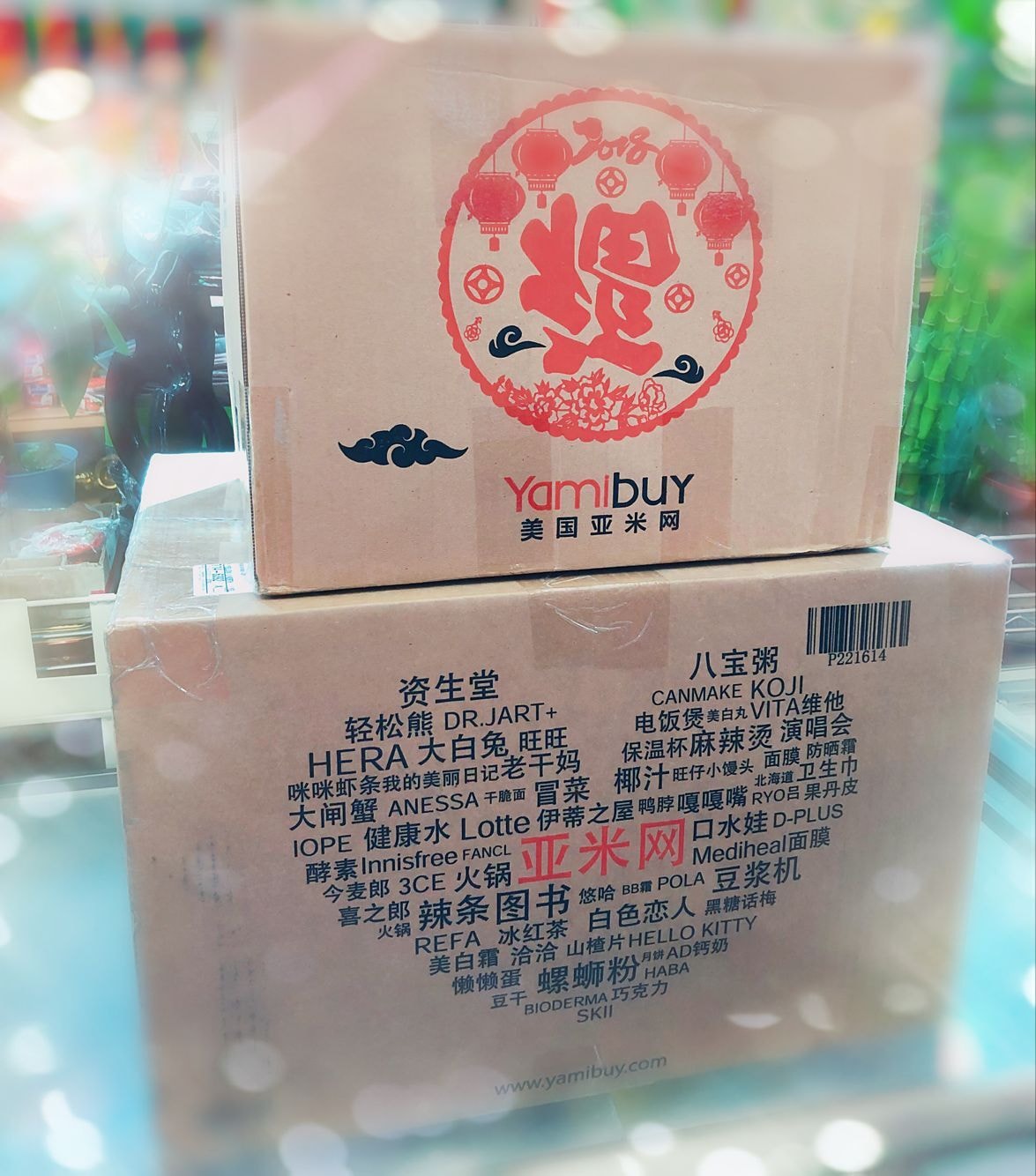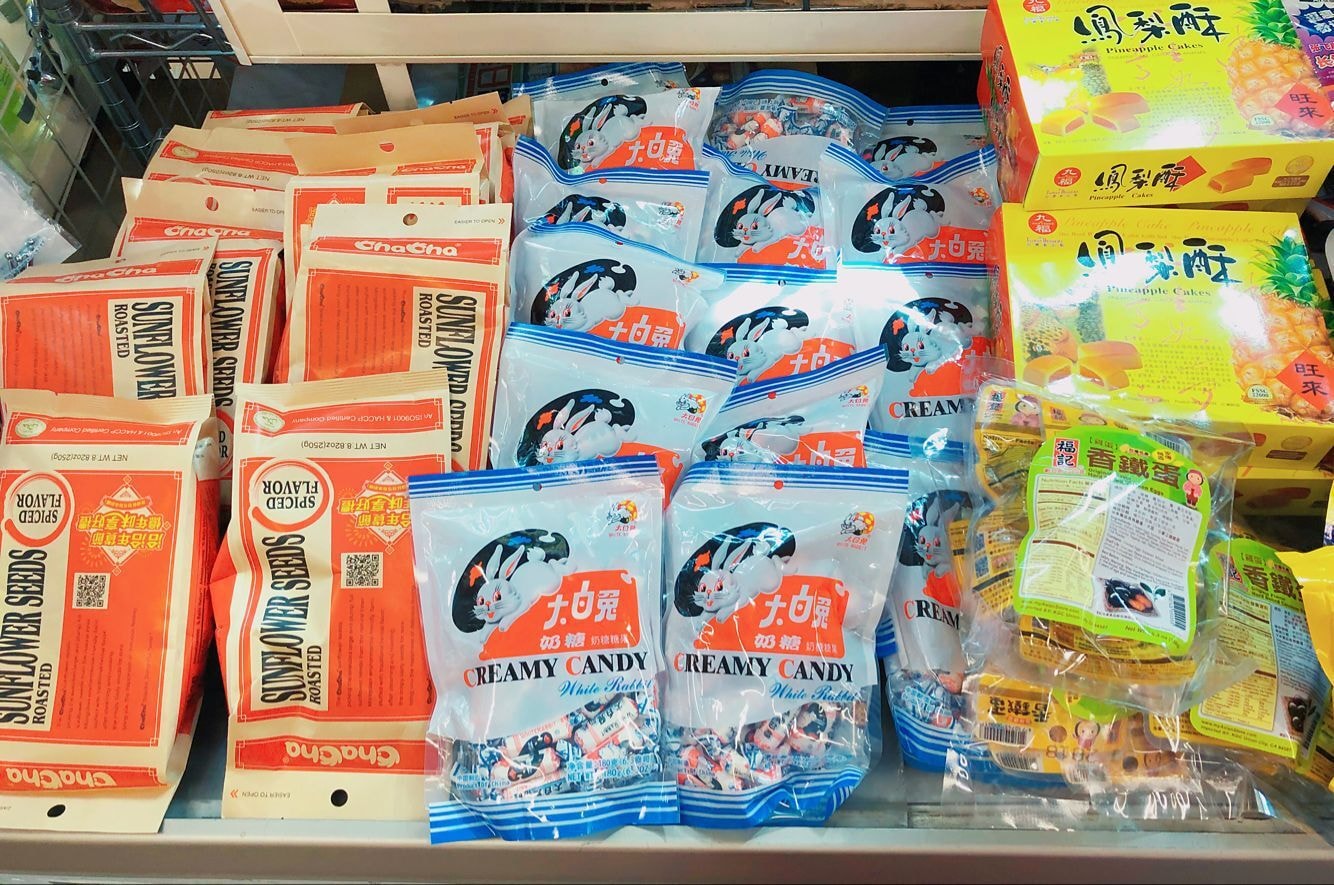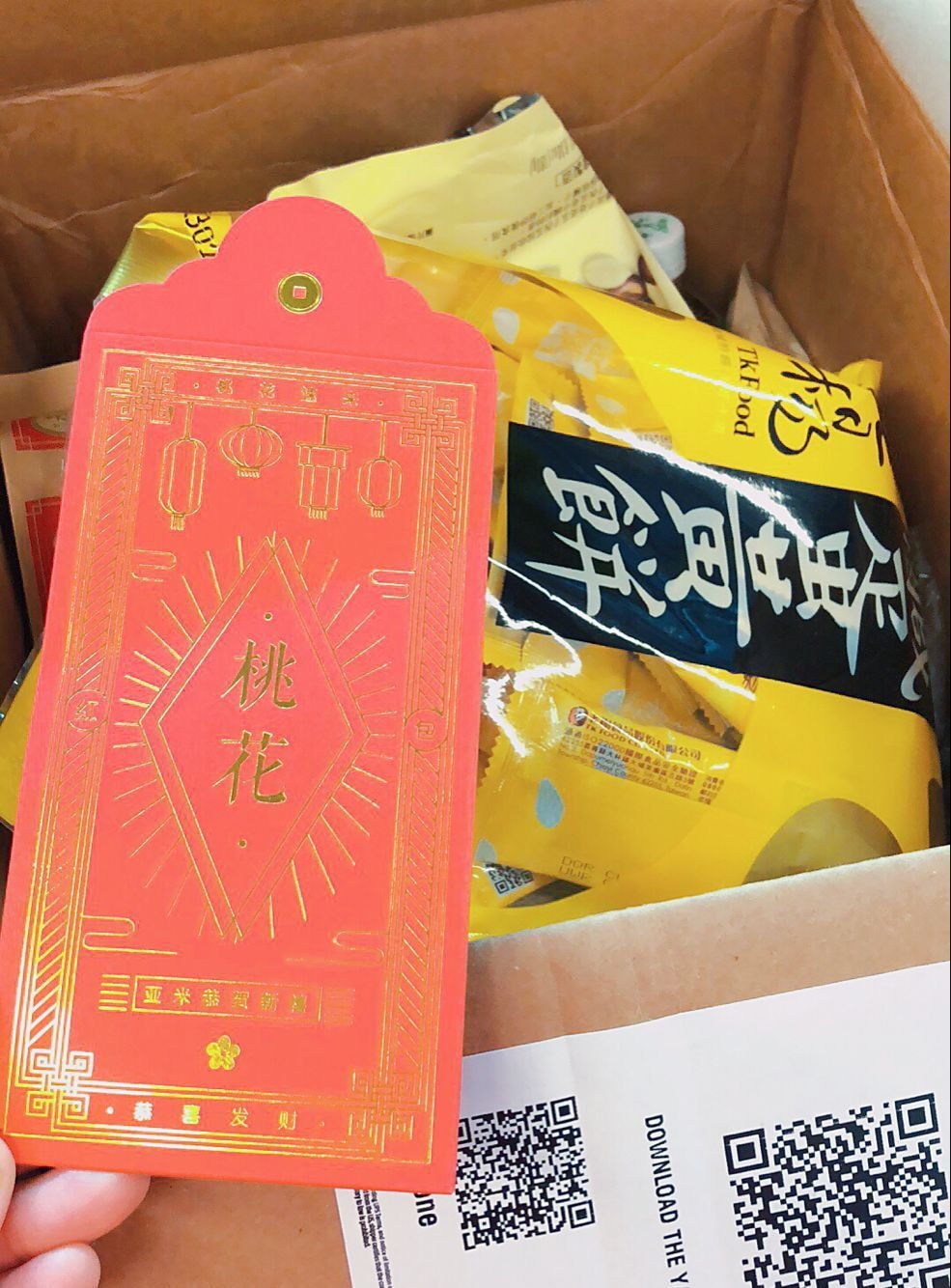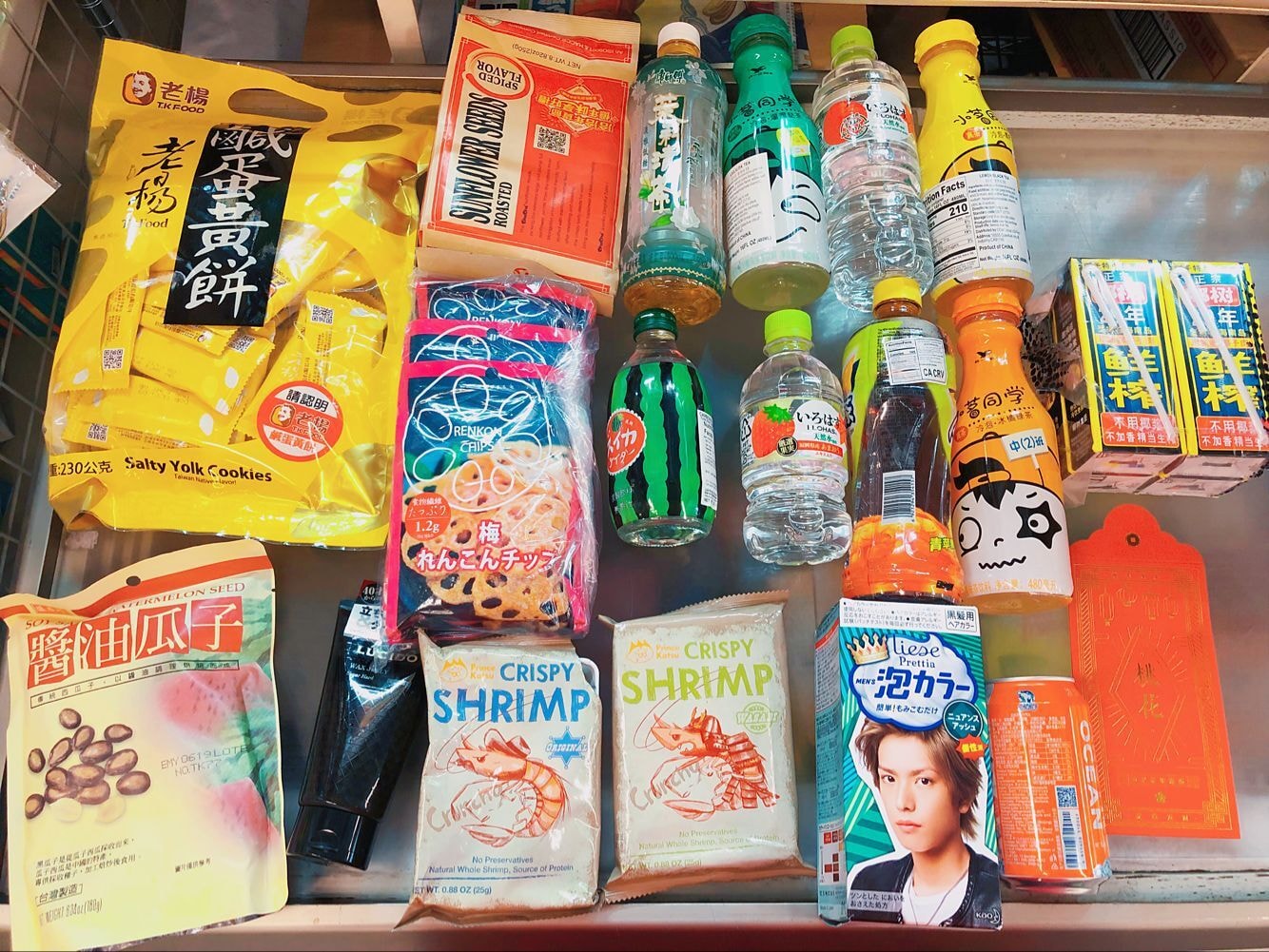 2-22号收到最后一箱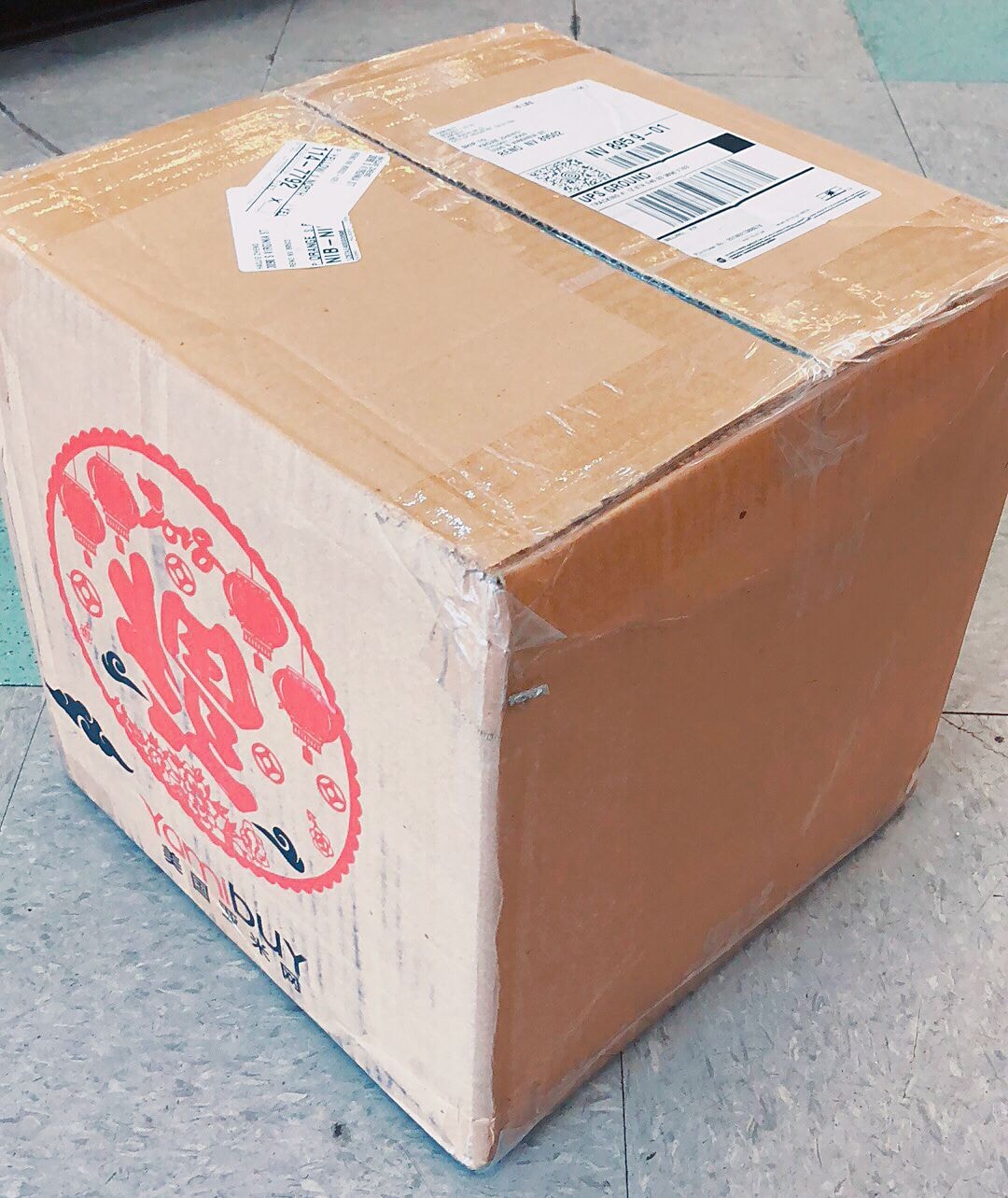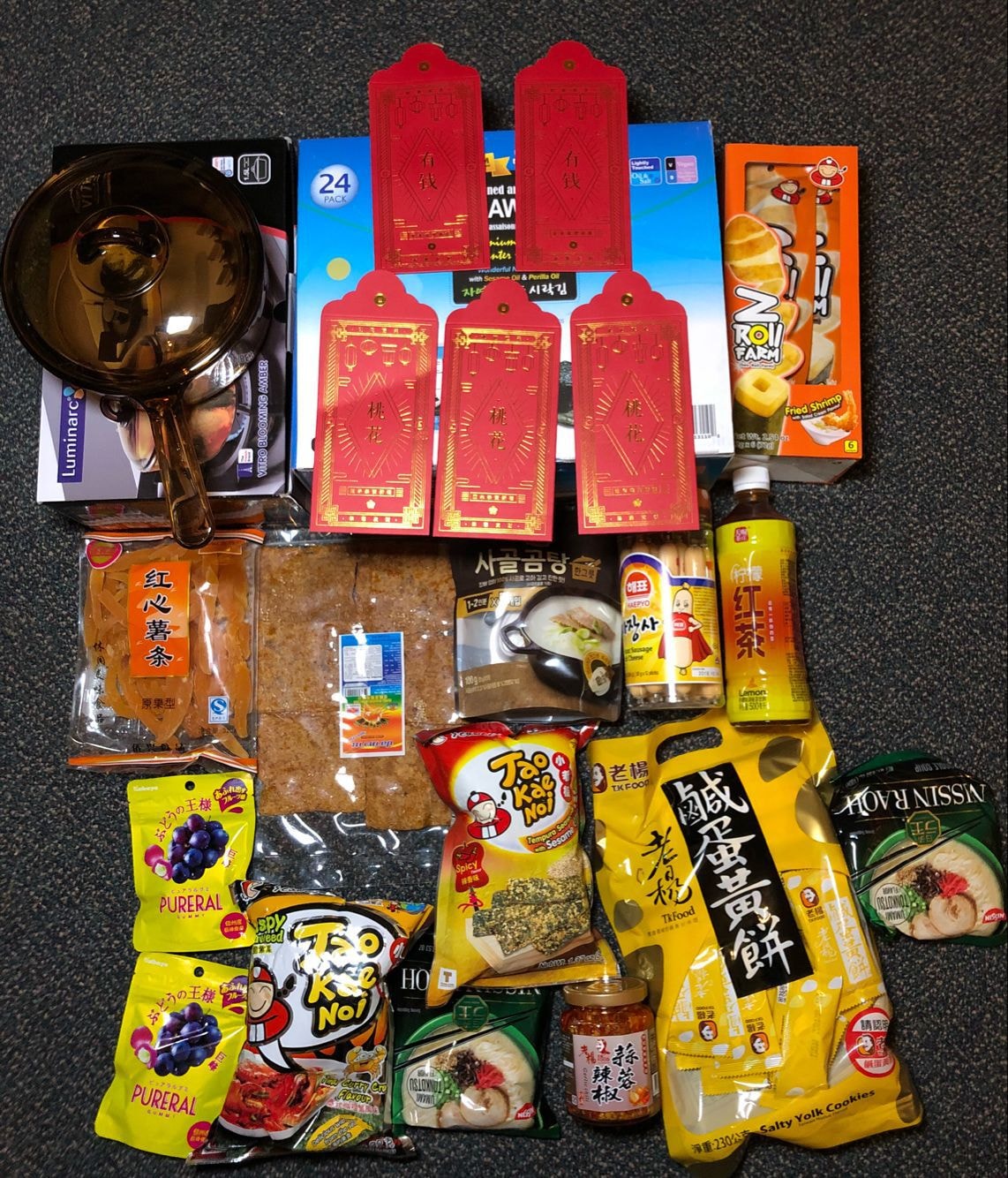 迫不及待的用新买的玻璃锅煮一碗,我最爱的螺蛳粉吃。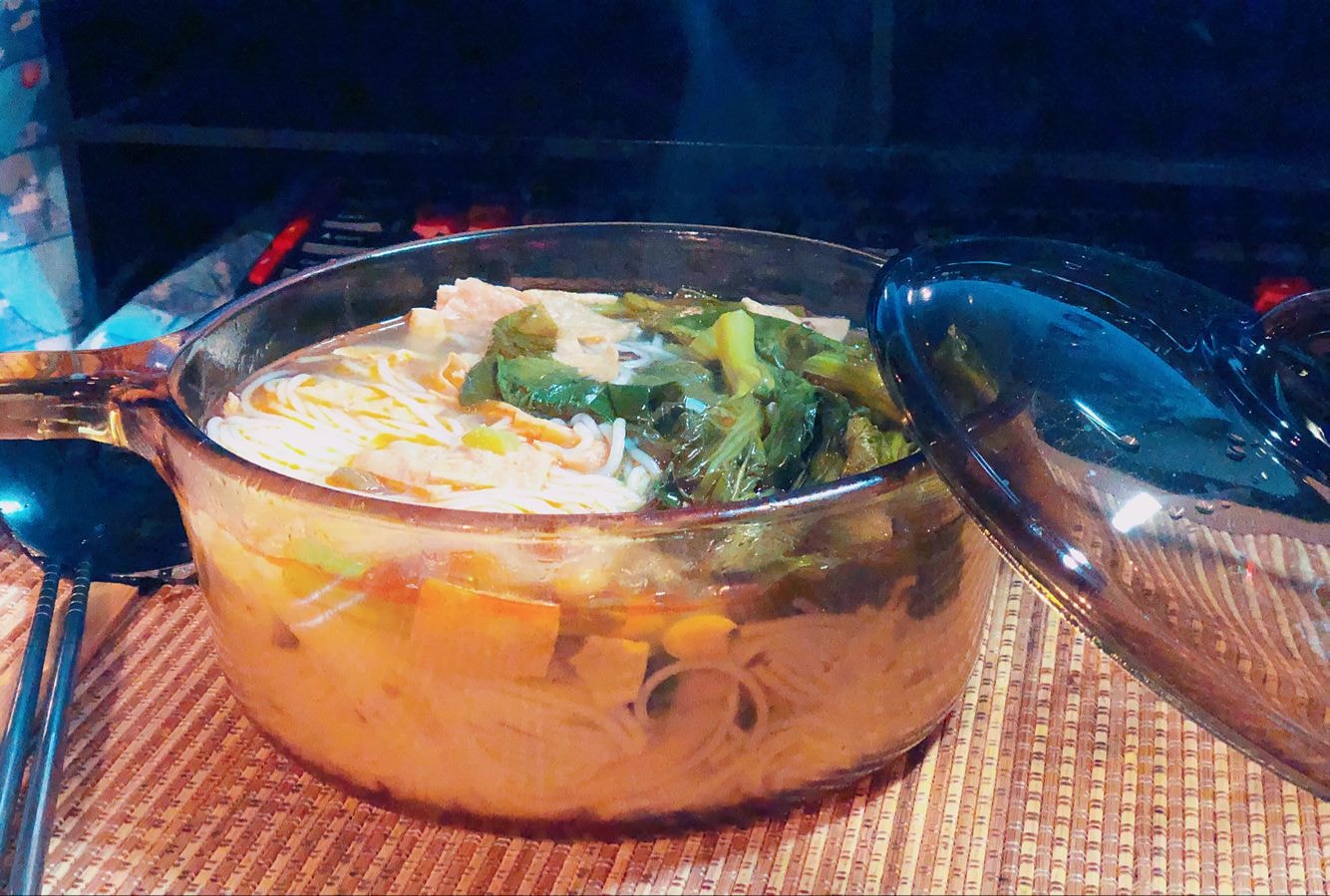 最后我收集了"5张"亚米红包  还用亚米的纸皮箱DIY了,2018 新年挂件。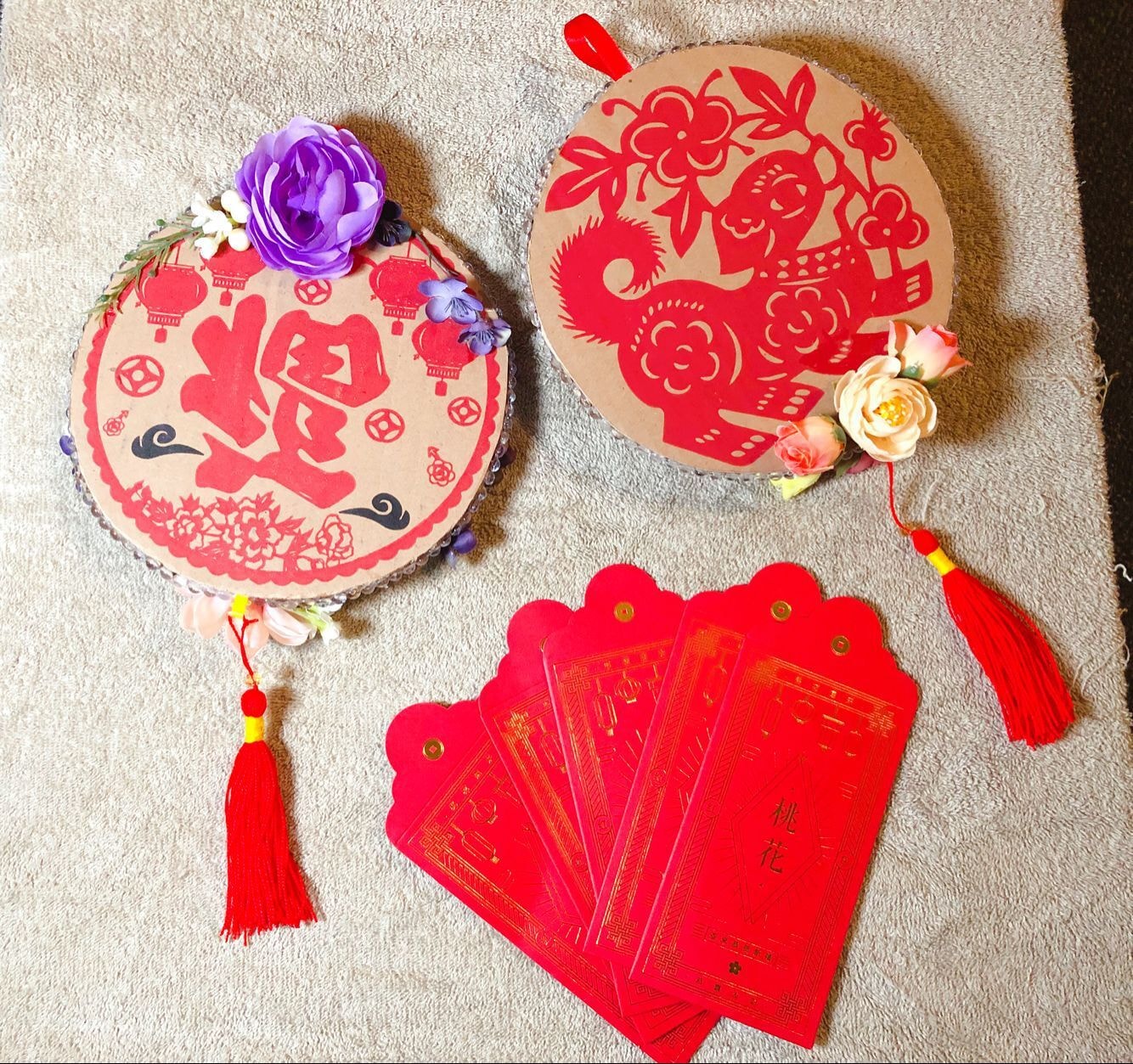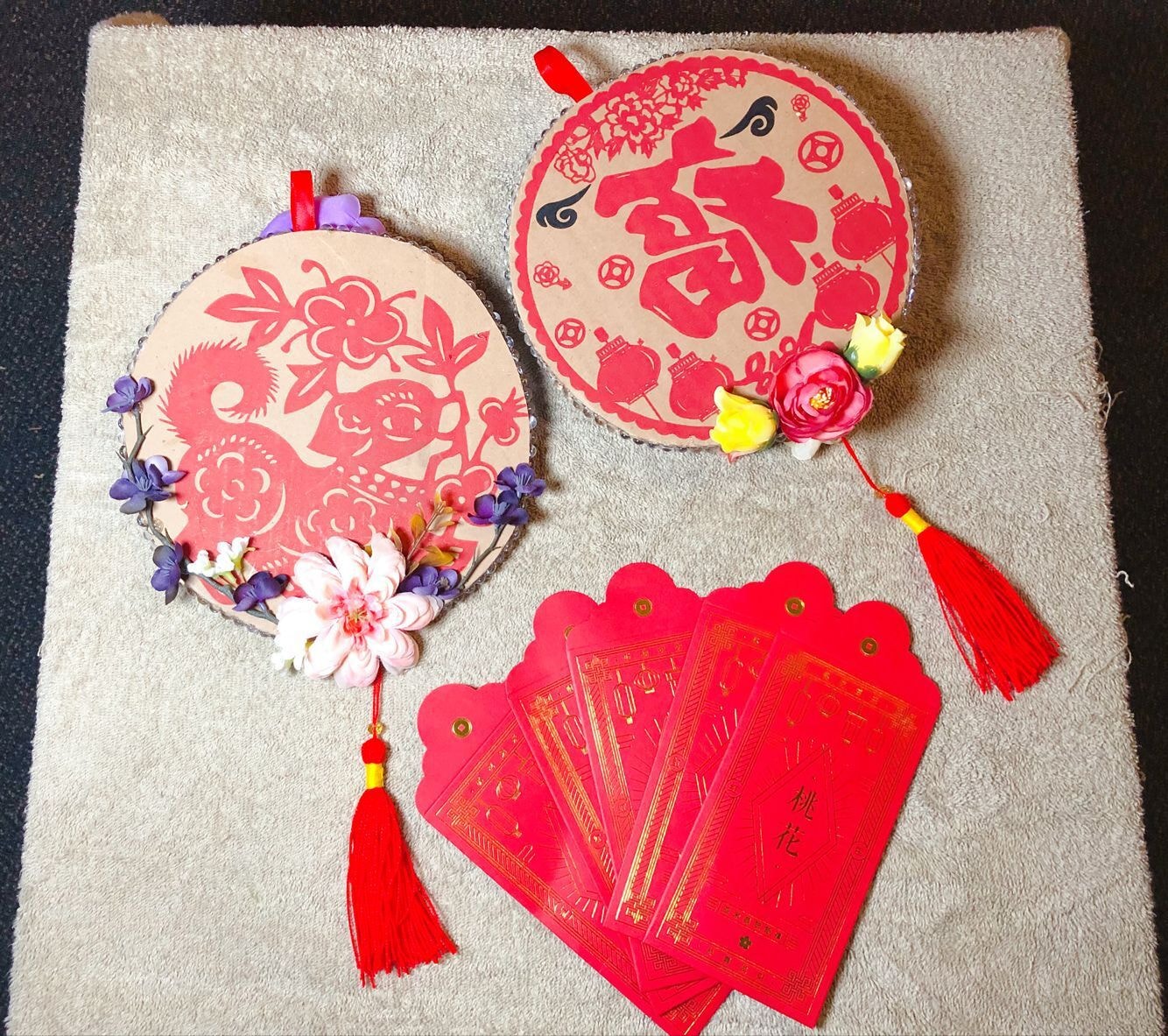 新年必须要买好多好多食物囤在家里。也希望亚米赶紧补货,我们需要它们。
(以上就是我的亚米红包收集购买分享)+(稍后会有亚米纸皮箱DIY简易教程)
喜欢可以为我点个赞,关注。  感谢你们。亚米红包
[{"image_id":59482,"post_id":255698,"type":null,"image_url":"sns\/840919331f54204da13a3b32a7f6f8e7_0x0.jpeg","size":null,"imageTagList":[]},{"image_id":59483,"post_id":255698,"type":null,"image_url":"sns\/acda2b9fec62a45dd2029e7969fd5900_0x0.jpeg","size":null,"imageTagList":[]},{"image_id":59484,"post_id":255698,"type":null,"image_url":"sns\/fdfdc8a9410786fbd85bb89d22b62efb_0x0.jpeg","size":null,"imageTagList":[{"rec_id":69050,"post_id":255698,"image_id":59484,"ref_id":11541,"type":2,"location":"x:0.3411764705882353,y:0.21375664477798625","tag_name":"Roasted Salted Sunflower Seeds - Five Spice Flavor, 8.82oz","tag_ename":null,"topic_type":null,"is_sticky":0,"sticky_dtm":0,"tag_post_id":null,"tag_ref_id":null,"tag_type":null},{"rec_id":69051,"post_id":255698,"image_id":59484,"ref_id":323,"type":2,"location":"x:0.6485294117647059,y:0.7524233896185116","tag_name":"Creamy Candy - Sweet Toffee, 6.34oz","tag_ename":null,"topic_type":null,"is_sticky":0,"sticky_dtm":0,"tag_post_id":null,"tag_ref_id":null,"tag_type":null}]},{"image_id":59485,"post_id":255698,"type":null,"image_url":"sns\/1692cbae47c963935fbfa86cd01ebb93_0x0.jpeg","size":null,"imageTagList":[{"rec_id":69056,"post_id":255698,"image_id":59485,"ref_id":16128,"type":2,"location":"x:0.09411764705882353,y:0.41120358432457665","tag_name":"Hot Pot Sichuan Spicy Soup Base 140g","tag_ename":null,"topic_type":null,"is_sticky":0,"sticky_dtm":0,"tag_post_id":null,"tag_ref_id":null,"tag_type":null},{"rec_id":69057,"post_id":255698,"image_id":59485,"ref_id":9460,"type":2,"location":"x:0.1161764705882353,y:0.6210887471569126","tag_name":"Soup Bese For hot&Spicy Hot-pot 200g","tag_ename":null,"topic_type":null,"is_sticky":0,"sticky_dtm":0,"tag_post_id":null,"tag_ref_id":null,"tag_type":null},{"rec_id":69055,"post_id":255698,"image_id":59485,"ref_id":17017,"type":2,"location":"x:0.18823529411764706,y:0.1927516801521453","tag_name":"Hot Pot Dipping 140g","tag_ename":null,"topic_type":null,"is_sticky":0,"sticky_dtm":0,"tag_post_id":null,"tag_ref_id":null,"tag_type":null},{"rec_id":69054,"post_id":255698,"image_id":59485,"ref_id":177109,"type":2,"location":"x:0.40588235294117647,y:0.20988516283233602","tag_name":"MANJIANGHONG Instant Spicy Hot Pot 396g","tag_ename":null,"topic_type":null,"is_sticky":0,"sticky_dtm":0,"tag_post_id":null,"tag_ref_id":null,"tag_type":null},{"rec_id":69052,"post_id":255698,"image_id":59485,"ref_id":167319,"type":2,"location":"x:0.40588235294117647,y:0.4369038083448627","tag_name":"Pokemon White Chocolate Biscuits 23g","tag_ename":null,"topic_type":null,"is_sticky":0,"sticky_dtm":0,"tag_post_id":null,"tag_ref_id":null,"tag_type":null},{"rec_id":69053,"post_id":255698,"image_id":59485,"ref_id":8062,"type":2,"location":"x:0.85,y:0.6596390831873418","tag_name":"YUKI\/LOVE Japan Mochi Brown Sugar 210g","tag_ename":null,"topic_type":null,"is_sticky":0,"sticky_dtm":0,"tag_post_id":null,"tag_ref_id":null,"tag_type":null}]},{"image_id":59486,"post_id":255698,"type":null,"image_url":"sns\/6ff24a1c6b5bb95308be15d816ae2aeb_0x0.jpeg","size":null,"imageTagList":[{"rec_id":69058,"post_id":255698,"image_id":59486,"ref_id":163108,"type":2,"location":"x:0.23088235294117648,y:0.28771929824561404","tag_name":"Shundeli Milk Candy 350g","tag_ename":null,"topic_type":null,"is_sticky":0,"sticky_dtm":0,"tag_post_id":null,"tag_ref_id":null,"tag_type":null},{"rec_id":69063,"post_id":255698,"image_id":59486,"ref_id":10488,"type":2,"location":"x:0.43529411764705883,y:0.6175438596491228","tag_name":"Assorted Peanut Crisp Candy - 4 Flavors, 11.56oz","tag_ename":null,"topic_type":null,"is_sticky":0,"sticky_dtm":0,"tag_post_id":null,"tag_ref_id":null,"tag_type":null},{"rec_id":69062,"post_id":255698,"image_id":59486,"ref_id":14102,"type":2,"location":"x:0.5235294117647059,y:0.39824561403508774","tag_name":"BTS X LOTTE Xylitol Sugar Free Chewing Gum Aloe Vera Flavor 86g","tag_ename":null,"topic_type":null,"is_sticky":0,"sticky_dtm":0,"tag_post_id":null,"tag_ref_id":null,"tag_type":null},{"rec_id":69061,"post_id":255698,"image_id":59486,"ref_id":14094,"type":2,"location":"x:0.6397058823529411,y:0.44912280701754387","tag_name":"XYLITOL Ice Mint Sugar Free Gum 96g","tag_ename":null,"topic_type":null,"is_sticky":0,"sticky_dtm":0,"tag_post_id":null,"tag_ref_id":null,"tag_type":null},{"rec_id":69059,"post_id":255698,"image_id":59486,"ref_id":333,"type":2,"location":"x:0.7161764705882353,y:0.21228070175438596","tag_name":"NICE CHOICE White Sesame Candy 85g","tag_ename":null,"topic_type":null,"is_sticky":0,"sticky_dtm":0,"tag_post_id":null,"tag_ref_id":null,"tag_type":null},{"rec_id":69060,"post_id":255698,"image_id":59486,"ref_id":16537,"type":2,"location":"x:0.825,y:0.21228070175438596","tag_name":"BEFCO Rice Cracker 4pcs ","tag_ename":null,"topic_type":null,"is_sticky":0,"sticky_dtm":0,"tag_post_id":null,"tag_ref_id":null,"tag_type":null}]},{"image_id":59487,"post_id":255698,"type":null,"image_url":"sns\/4ebd103d7198839446b10f956829aa40_0x0.jpeg","size":null,"imageTagList":[]},{"image_id":59488,"post_id":255698,"type":null,"image_url":"sns\/efc1ec1c9231cc445922d518e1577690_0x0.jpeg","size":null,"imageTagList":[{"rec_id":69064,"post_id":255698,"image_id":59488,"ref_id":11541,"type":2,"location":"x:0.23529411764705882,y:0.4743864564883432","tag_name":"Roasted Salted Sunflower Seeds - Five Spice Flavor, 8.82oz","tag_ename":null,"topic_type":null,"is_sticky":0,"sticky_dtm":0,"tag_post_id":null,"tag_ref_id":null,"tag_type":null},{"rec_id":69065,"post_id":255698,"image_id":59488,"ref_id":323,"type":2,"location":"x:0.40294117647058825,y:0.7115796847325148","tag_name":"Creamy Candy - Sweet Toffee, 6.34oz","tag_ename":null,"topic_type":null,"is_sticky":0,"sticky_dtm":0,"tag_post_id":null,"tag_ref_id":null,"tag_type":null},{"rec_id":69066,"post_id":255698,"image_id":59488,"ref_id":4676,"type":2,"location":"x:0.8088235294117647,y:0.605175245894008","tag_name":"FUCHE Boiled Eggs Original Flavor 6pcs 150g","tag_ename":null,"topic_type":null,"is_sticky":0,"sticky_dtm":0,"tag_post_id":null,"tag_ref_id":null,"tag_type":null},{"rec_id":69067,"post_id":255698,"image_id":59488,"ref_id":4470,"type":2,"location":"x:0.8661764705882353,y:0.38793284993205635","tag_name":"Taiwan Pineapple Cake 227g","tag_ename":null,"topic_type":null,"is_sticky":0,"sticky_dtm":0,"tag_post_id":null,"tag_ref_id":null,"tag_type":null}]},{"image_id":59489,"post_id":255698,"type":null,"image_url":"sns\/fd297b4327db05c079ecf5bae4821a2a_0x0.jpeg","size":null,"imageTagList":[{"rec_id":69068,"post_id":255698,"image_id":59489,"ref_id":13914,"type":2,"location":"x:0.8102941176470588,y:0.5798536683888538","tag_name":"Salted Egg Yolk Cookies - Lightly Salty & Crispy, 8.11oz","tag_ename":null,"topic_type":null,"is_sticky":0,"sticky_dtm":0,"tag_post_id":null,"tag_ref_id":null,"tag_type":null}]},{"image_id":59490,"post_id":255698,"type":null,"image_url":"sns\/60e2655ce204a4d70bb557f289403c63_0x0.jpeg","size":null,"imageTagList":[{"rec_id":69070,"post_id":255698,"image_id":59490,"ref_id":9345,"type":2,"location":"x:0.18676470588235294,y:0.7128712871287128","tag_name":"SXZ Soy sauce Watermelon Seed 180g","tag_ename":null,"topic_type":null,"is_sticky":0,"sticky_dtm":0,"tag_post_id":null,"tag_ref_id":null,"tag_type":null},{"rec_id":69069,"post_id":255698,"image_id":59490,"ref_id":13914,"type":2,"location":"x:0.2661764705882353,y:0.214992927864215","tag_name":"Salted Egg Yolk Cookies - Lightly Salty & Crispy, 8.11oz","tag_ename":null,"topic_type":null,"is_sticky":0,"sticky_dtm":0,"tag_post_id":null,"tag_ref_id":null,"tag_type":null},{"rec_id":69071,"post_id":255698,"image_id":59490,"ref_id":176237,"type":2,"location":"x:0.3897058823529412,y:0.8165959453088166","tag_name":"Crispy Shrimp Original 25g","tag_ename":null,"topic_type":null,"is_sticky":0,"sticky_dtm":0,"tag_post_id":null,"tag_ref_id":null,"tag_type":null},{"rec_id":69080,"post_id":255698,"image_id":59490,"ref_id":176076,"type":2,"location":"x:0.4088235294117647,y:0.5374823196605375","tag_name":"SOKAN Spicy Lotus Root Chips 18g","tag_ename":null,"topic_type":null,"is_sticky":0,"sticky_dtm":0,"tag_post_id":null,"tag_ref_id":null,"tag_type":null},{"rec_id":69079,"post_id":255698,"image_id":59490,"ref_id":177151,"type":2,"location":"x:0.5279411764705882,y:0.48656294200848654","tag_name":"Watermelon Soda 300ml","tag_ename":null,"topic_type":null,"is_sticky":0,"sticky_dtm":0,"tag_post_id":null,"tag_ref_id":null,"tag_type":null},{"rec_id":69072,"post_id":255698,"image_id":59490,"ref_id":176236,"type":2,"location":"x:0.5720588235294117,y:0.7656765676567657","tag_name":"Crispy Shrimp Wasabi 25g","tag_ename":null,"topic_type":null,"is_sticky":0,"sticky_dtm":0,"tag_post_id":null,"tag_ref_id":null,"tag_type":null},{"rec_id":69076,"post_id":255698,"image_id":59490,"ref_id":15570,"type":2,"location":"x:0.6073529411764705,y:0.1188118811881188","tag_name":"Xiao Ming Liu Liu Da Tea 480ml","tag_ename":null,"topic_type":null,"is_sticky":0,"sticky_dtm":0,"tag_post_id":null,"tag_ref_id":null,"tag_type":null},{"rec_id":69073,"post_id":255698,"image_id":59490,"ref_id":14279,"type":2,"location":"x:0.7029411764705882,y:0.7430457331447431","tag_name":"KAO LIESE PRETTIA Men s Bubble Hair Dye #Nuance Ash 1Set","tag_ename":null,"topic_type":null,"is_sticky":0,"sticky_dtm":0,"tag_post_id":null,"tag_ref_id":null,"tag_type":null},{"rec_id":69077,"post_id":255698,"image_id":59490,"ref_id":16509,"type":2,"location":"x:0.7558823529411764,y:0.17727487034417727","tag_name":"Xiao Ming Lemon Tea 480ml","tag_ename":null,"topic_type":null,"is_sticky":0,"sticky_dtm":0,"tag_post_id":null,"tag_ref_id":null,"tag_type":null},{"rec_id":69078,"post_id":255698,"image_id":59490,"ref_id":175286,"type":2,"location":"x:0.7823529411764706,y:0.3752946723243753","tag_name":"Xiao Ming Orange Green Tea Drink 480ml","tag_ename":null,"topic_type":null,"is_sticky":0,"sticky_dtm":0,"tag_post_id":null,"tag_ref_id":null,"tag_type":null},{"rec_id":69074,"post_id":255698,"image_id":59490,"ref_id":189397,"type":2,"location":"x:0.8161764705882353,y:0.793965110796794","tag_name":"Orange Flavored Soda 330ml","tag_ename":null,"topic_type":null,"is_sticky":0,"sticky_dtm":0,"tag_post_id":null,"tag_ref_id":null,"tag_type":null},{"rec_id":69075,"post_id":255698,"image_id":59490,"ref_id":6393,"type":2,"location":"x:0.888235294117647,y:0.4318717586044319","tag_name":"Coconut Milk, 8.28fl oz","tag_ename":null,"topic_type":null,"is_sticky":0,"sticky_dtm":0,"tag_post_id":null,"tag_ref_id":null,"tag_type":null}]},{"image_id":59491,"post_id":255698,"type":null,"image_url":"sns\/32ca479477b84875a7ef4b1f38033a8a_0x0.jpeg","size":null,"imageTagList":[]},{"image_id":59492,"post_id":255698,"type":null,"image_url":"sns\/b2c6c392f8e3086966810344ad7ef9d1_0x0.jpeg","size":null,"imageTagList":[{"rec_id":69085,"post_id":255698,"image_id":59492,"ref_id":1872,"type":2,"location":"x:0.18676470588235294,y:0.6864682253629747","tag_name":"Grape Jam Filling Collagen Gummy Candy 50g","tag_ename":null,"topic_type":null,"is_sticky":0,"sticky_dtm":0,"tag_post_id":null,"tag_ref_id":null,"tag_type":null},{"rec_id":69084,"post_id":255698,"image_id":59492,"ref_id":4950,"type":2,"location":"x:0.21911764705882353,y:0.528052481048442","tag_name":"QAIOXING Dried Sweet Potato 320g","tag_ename":null,"topic_type":null,"is_sticky":0,"sticky_dtm":0,"tag_post_id":null,"tag_ref_id":null,"tag_type":null},{"rec_id":69081,"post_id":255698,"image_id":59492,"ref_id":3986,"type":2,"location":"x:0.32941176470588235,y:0.2075369053422947","tag_name":"Roasted & Lightly Salted Seaweed 24packs 120g","tag_ename":null,"topic_type":null,"is_sticky":0,"sticky_dtm":0,"tag_post_id":null,"tag_ref_id":null,"tag_type":null},{"rec_id":69087,"post_id":255698,"image_id":59492,"ref_id":8569,"type":2,"location":"x:0.33676470588235297,y:0.8019029537782155","tag_name":"Crispy Seaweed Thai Curry Crab Flavor 32g","tag_ename":null,"topic_type":null,"is_sticky":0,"sticky_dtm":0,"tag_post_id":null,"tag_ref_id":null,"tag_type":null},{"rec_id":69086,"post_id":255698,"image_id":59492,"ref_id":15074,"type":2,"location":"x:0.4441176470588235,y:0.8694445501913883","tag_name":"Japanese Umami Tonkotsu Ramen Noodle Soup, 3.53oz","tag_ename":null,"topic_type":null,"is_sticky":0,"sticky_dtm":0,"tag_post_id":null,"tag_ref_id":null,"tag_type":null},{"rec_id":69083,"post_id":255698,"image_id":59492,"ref_id":163818,"type":2,"location":"x:0.5514705882352942,y:0.5661213808449577","tag_name":"CJ Beef Stock Soup 100g","tag_ename":null,"topic_type":null,"is_sticky":0,"sticky_dtm":0,"tag_post_id":null,"tag_ref_id":null,"tag_type":null},{"rec_id":69082,"post_id":255698,"image_id":59492,"ref_id":15049,"type":2,"location":"x:0.7352941176470589,y:0.24683383416450433","tag_name":"Seaweed Roll Fried Shrimp With Salad Cream 72g","tag_ename":null,"topic_type":null,"is_sticky":0,"sticky_dtm":0,"tag_post_id":null,"tag_ref_id":null,"tag_type":null},{"rec_id":69088,"post_id":255698,"image_id":59492,"ref_id":13914,"type":2,"location":"x:0.7470588235294118,y:0.7613779959303119","tag_name":"Salted Egg Yolk Cookies - Lightly Salty & Crispy, 8.11oz","tag_ename":null,"topic_type":null,"is_sticky":0,"sticky_dtm":0,"tag_post_id":null,"tag_ref_id":null,"tag_type":null}]},{"image_id":59493,"post_id":255698,"type":null,"image_url":null,"size":null,"imageTagList":[{"rec_id":69091,"post_id":255698,"image_id":59493,"ref_id":4950,"type":2,"location":"x:0.13676470588235295,y:Infinity","tag_name":"QAIOXING Dried Sweet Potato 320g","tag_ename":null,"topic_type":null,"is_sticky":0,"sticky_dtm":0,"tag_post_id":null,"tag_ref_id":null,"tag_type":null},{"rec_id":69090,"post_id":255698,"image_id":59493,"ref_id":1872,"type":2,"location":"x:0.21323529411764705,y:Infinity","tag_name":"Grape Jam Filling Collagen Gummy Candy 50g","tag_ename":null,"topic_type":null,"is_sticky":0,"sticky_dtm":0,"tag_post_id":null,"tag_ref_id":null,"tag_type":null},{"rec_id":69097,"post_id":255698,"image_id":59493,"ref_id":126472,"type":2,"location":"x:0.5220588235294118,y:Infinity","tag_name":"Super Crispy Grilled Seaweed - Spicy Flavor 39g","tag_ename":null,"topic_type":null,"is_sticky":0,"sticky_dtm":0,"tag_post_id":null,"tag_ref_id":null,"tag_type":null},{"rec_id":69095,"post_id":255698,"image_id":59493,"ref_id":163818,"type":2,"location":"x:0.5661764705882353,y:Infinity","tag_name":"CJ Beef Stock Soup 100g","tag_ename":null,"topic_type":null,"is_sticky":0,"sticky_dtm":0,"tag_post_id":null,"tag_ref_id":null,"tag_type":null},{"rec_id":69092,"post_id":255698,"image_id":59493,"ref_id":6321,"type":2,"location":"x:0.5852941176470589,y:Infinity","tag_name":"TK Food Garlic Chili 280g","tag_ename":null,"topic_type":null,"is_sticky":0,"sticky_dtm":0,"tag_post_id":null,"tag_ref_id":null,"tag_type":null},{"rec_id":69089,"post_id":255698,"image_id":59493,"ref_id":3986,"type":2,"location":"x:0.6588235294117647,y:Infinity","tag_name":"Roasted & Lightly Salted Seaweed 24packs 120g","tag_ename":null,"topic_type":null,"is_sticky":0,"sticky_dtm":0,"tag_post_id":null,"tag_ref_id":null,"tag_type":null},{"rec_id":69093,"post_id":255698,"image_id":59493,"ref_id":13914,"type":2,"location":"x:0.6852941176470588,y:Infinity","tag_name":"Salted Egg Yolk Cookies - Lightly Salty & Crispy, 8.11oz","tag_ename":null,"topic_type":null,"is_sticky":0,"sticky_dtm":0,"tag_post_id":null,"tag_ref_id":null,"tag_type":null},{"rec_id":69094,"post_id":255698,"image_id":59493,"ref_id":15049,"type":2,"location":"x:0.7779411764705882,y:Infinity","tag_name":"Seaweed Roll Fried Shrimp With Salad Cream 72g","tag_ename":null,"topic_type":null,"is_sticky":0,"sticky_dtm":0,"tag_post_id":null,"tag_ref_id":null,"tag_type":null},{"rec_id":69096,"post_id":255698,"image_id":59493,"ref_id":15074,"type":2,"location":"x:0.888235294117647,y:Infinity","tag_name":"Japanese Umami Tonkotsu Ramen Noodle Soup, 3.53oz","tag_ename":null,"topic_type":null,"is_sticky":0,"sticky_dtm":0,"tag_post_id":null,"tag_ref_id":null,"tag_type":null}]},{"image_id":59494,"post_id":255698,"type":null,"image_url":"sns\/61d9b34e083ac9ce06c874d6f275f5f3_0x0.jpeg","size":null,"imageTagList":[]},{"image_id":59495,"post_id":255698,"type":null,"image_url":"sns\/702b372b5e50183f59ad4ae0398957ab_0x0.jpeg","size":null,"imageTagList":[]},{"image_id":59496,"post_id":255698,"type":null,"image_url":"sns\/c8cb61ee1fbdfa8fd29355a0fd89cc20_0x0.jpeg","size":null,"imageTagList":[]}]