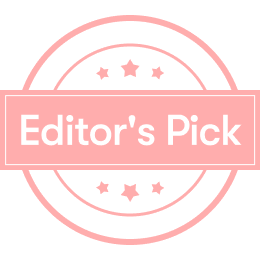 💄Gege's lipstick stickers|Chanel2017 Christmas limited edition lipstick & lip glaze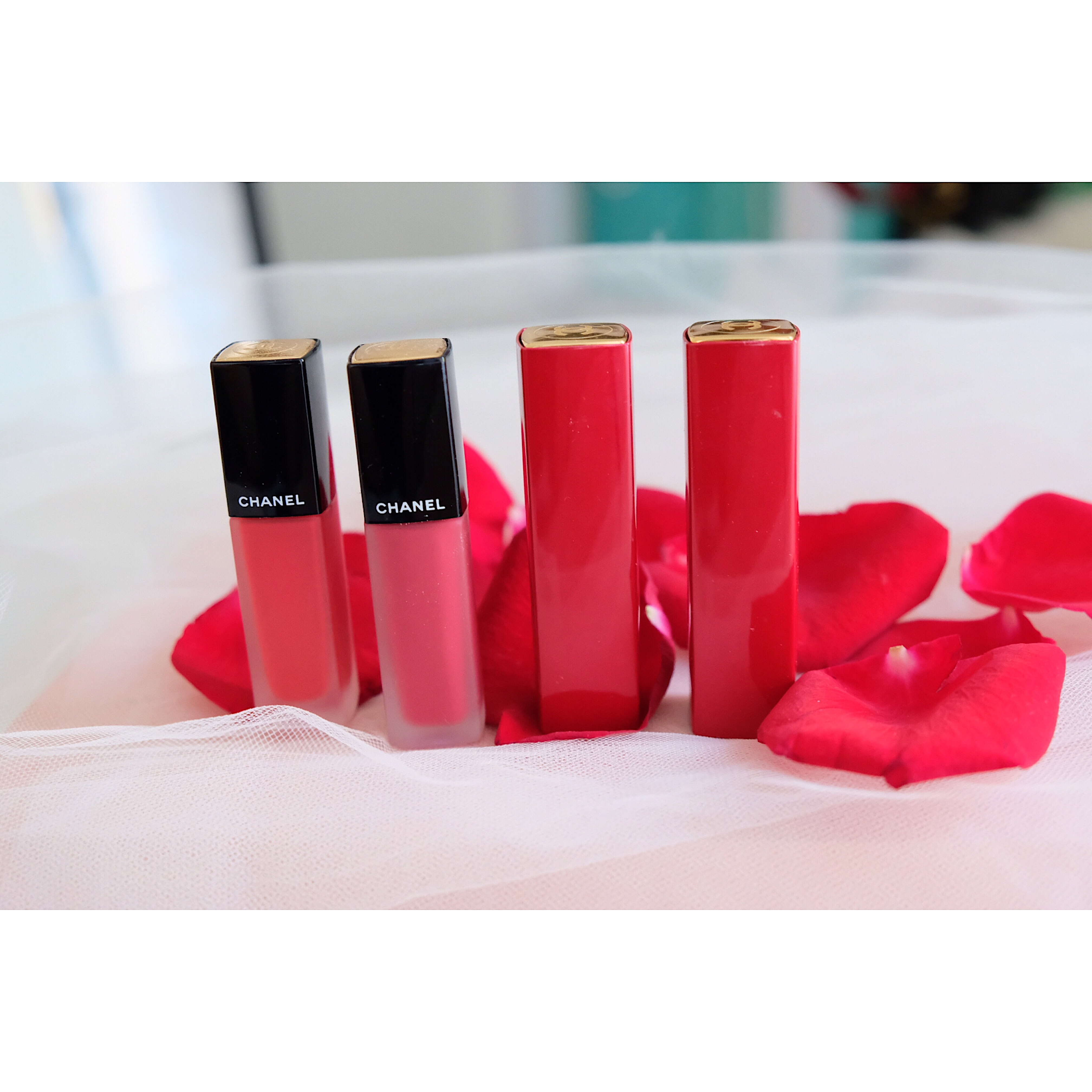 😝I want to recommend my favorite Chanel lipsticks and lip glazes, a total of 4 from two series, one Chanel charm mark One of the matte lip glazes is the Chanel2017 Christmas limited lipstick! Next is personal evaluation and sharing (note that my skin is yellow and white, and the lip color is normal, not dark or dark)
---
1⃣️Chanel Glamour Mark Matte Lip Glaze:
❤ First of all, the packaging of this lip glaze is a frosted glass bottle, the texture is very good, the small size is always cute, it is easy to carry and does not take up space, and the lid is also very tight!
❤Texture: The texture of this lip glaze is quite moisturizing, very pigmented, not dry or stuck! After a while, it will become matte. The texture is very durable. Although the brush head is small, it has a good shape and is easy to color and apply! In short, the quality of this product is very high. The only disadvantage is that it is not easy to remove and needs special eye and lip remover!
❤Personal color test evaluation: 148 Libere is a completely super beautiful red, high-end beauty, very white! Weiwei is a must-have color for every girl! It is said that the complexion has a very temperamental feeling! And it is especially suitable for formal occasions. It is neither unassuming nor coquettish! A very everyday one!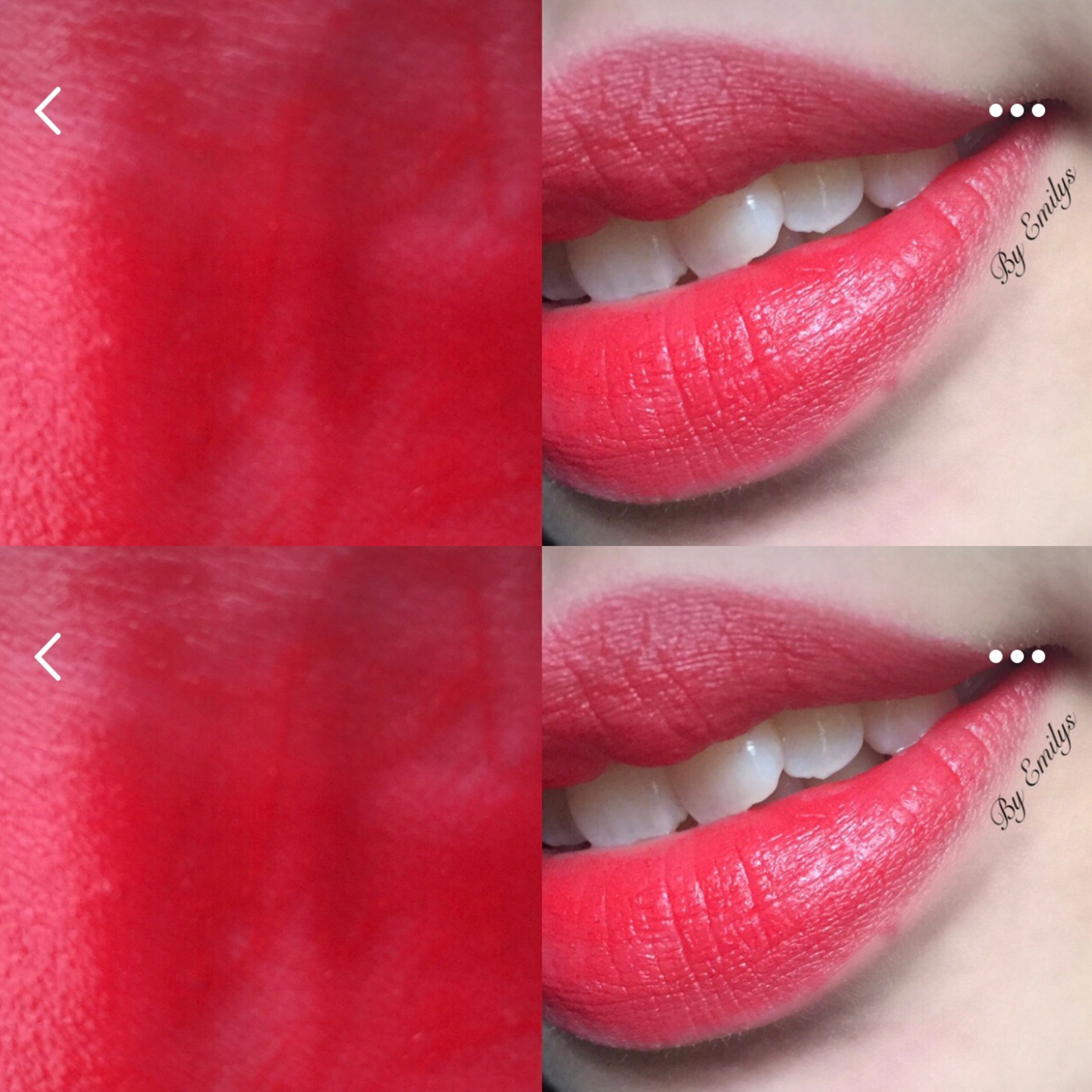 (The test color map comes from the Internet)
❤Personal color test evaluation: 150 Luxuriant belongs to the purple-toned rose red series. Personally, I feel that this is a cold tone, and the upper lip has a cool and glamorous feeling. It is very suitable for the low-key and capable Yujie style. It is completely to hold the audience It feels especially suitable for temperamental collocation! (I personally think it is not suitable for yellow skin)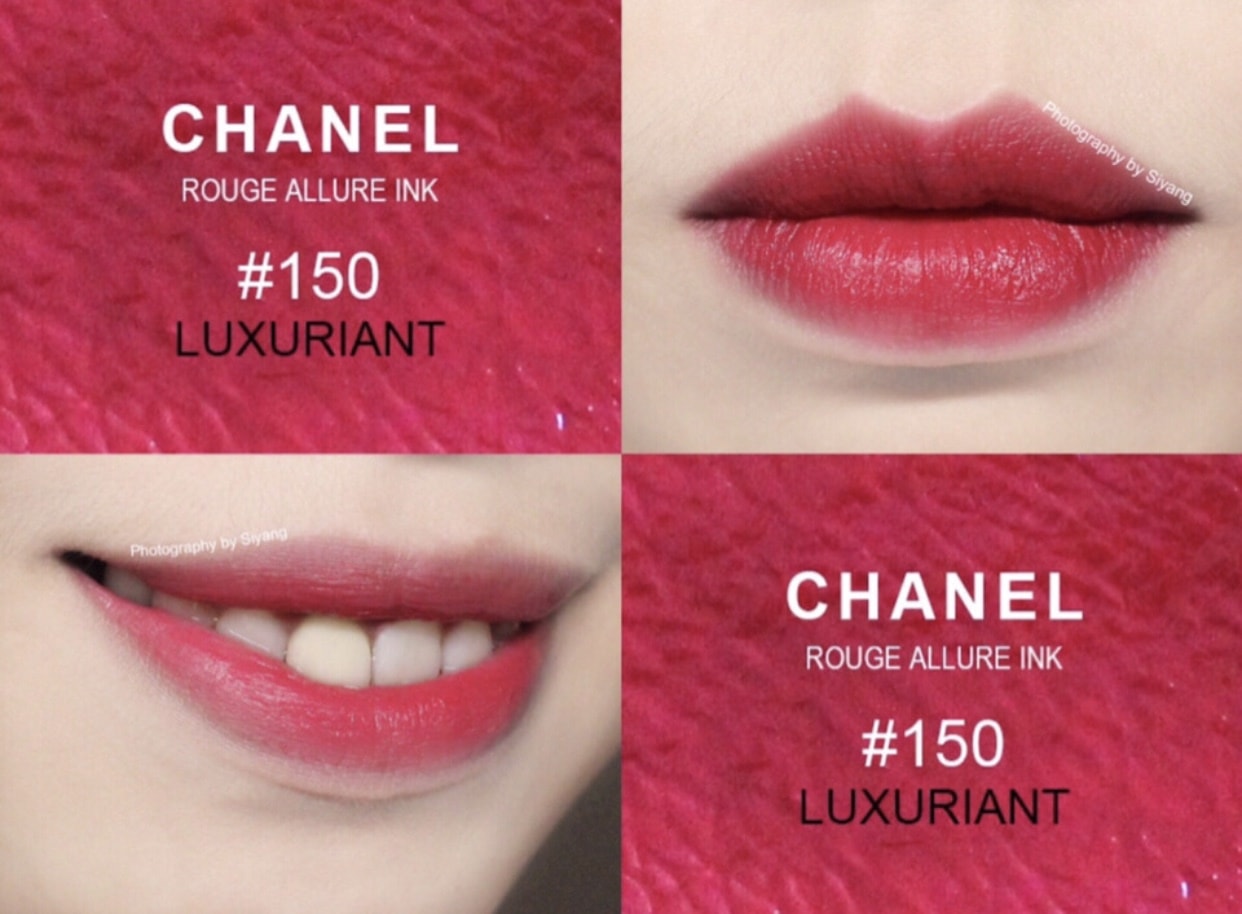 (The test color map comes from the Internet)
---
2⃣️ Chanel2017 Christmas limited lipstick
❤This 2018 New Year limited edition has a total of four colors N1/N2/N3/N4. The shell is all red with a metallic logo, which is very special and has a festive atmosphere. The shell is also metal, very textured and very good Weight
❤Texture: The N1&N4 I bought are very moisturizing and smell good, the most pigmented and easy to apply
❤Personal color test evaluation: Is N1 a true red in the strict sense? It can be said to be a rosy red. The white skin is very beautiful on the mouth. It is very suitable for autumn and winter. It is very gentle and also has yellow skin around. Friends bought N1 I feel very friendly to yellow skin!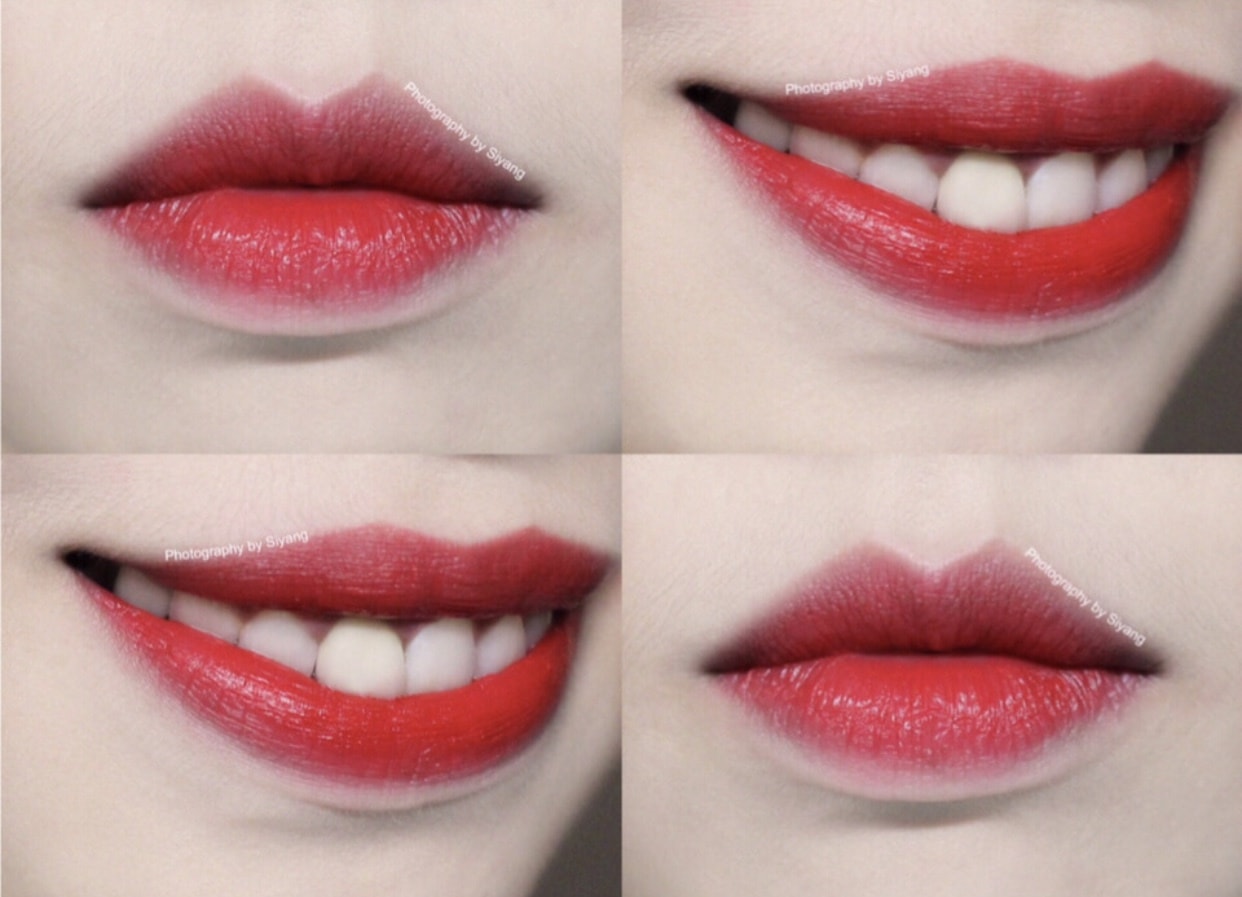 (The test color map comes from the Internet)
❤Personal color test evaluation: N4 is a red with an orange tone and a pink tone. I really like it because it is very lively and cute, and it feels like a toot! It also adds a touch of fashion and agility! Fanfan The tender ones are also super suitable for romantic holiday dates. They are very cute~😊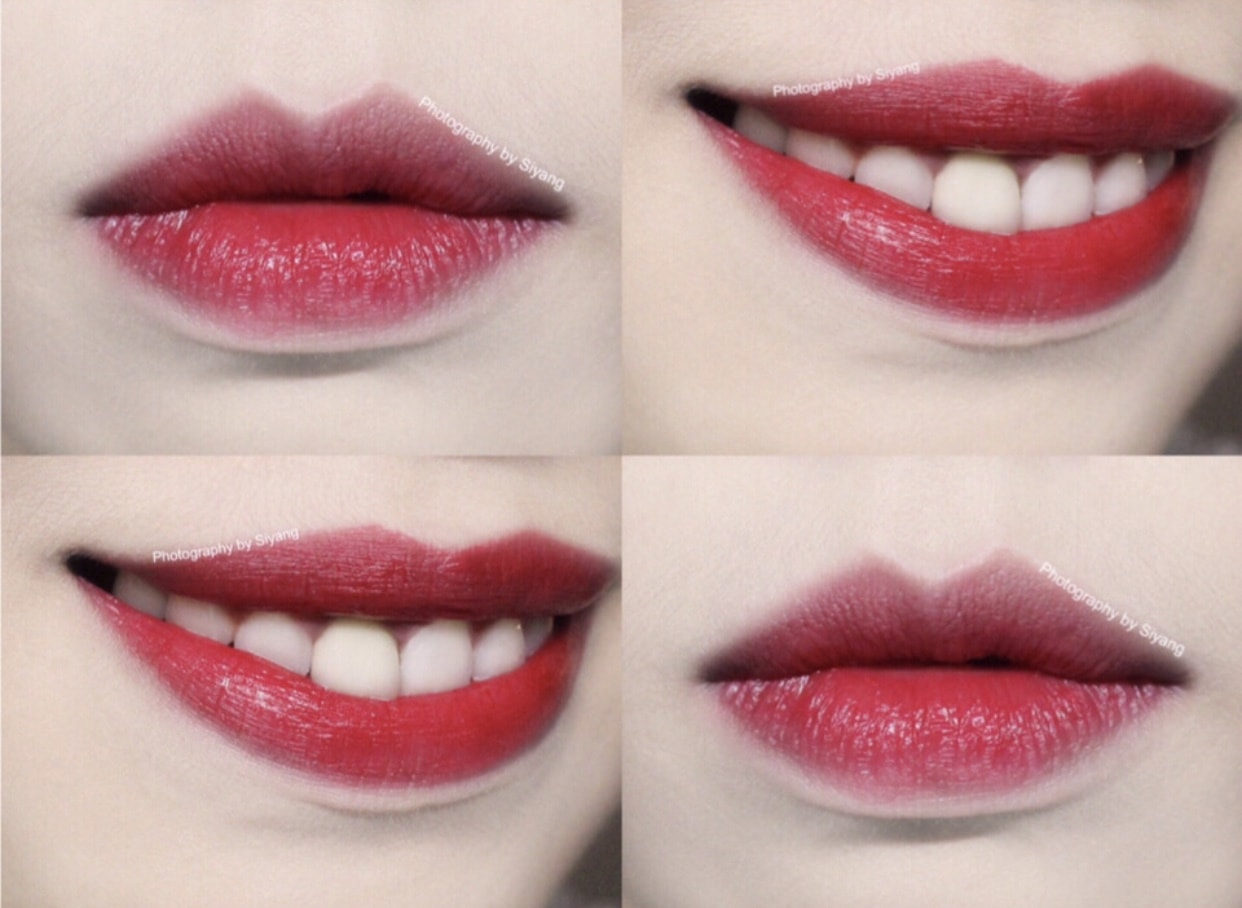 (The color sample is from the Internet)
😊 Okay, today's Chanel's 4 styles have been shared. Next, I will share the test colors of other brands! If you like my score, I will like it 💖

Show Original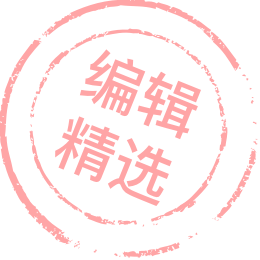 💄格格的口红贴|Chanel2017圣诞限量口红&唇釉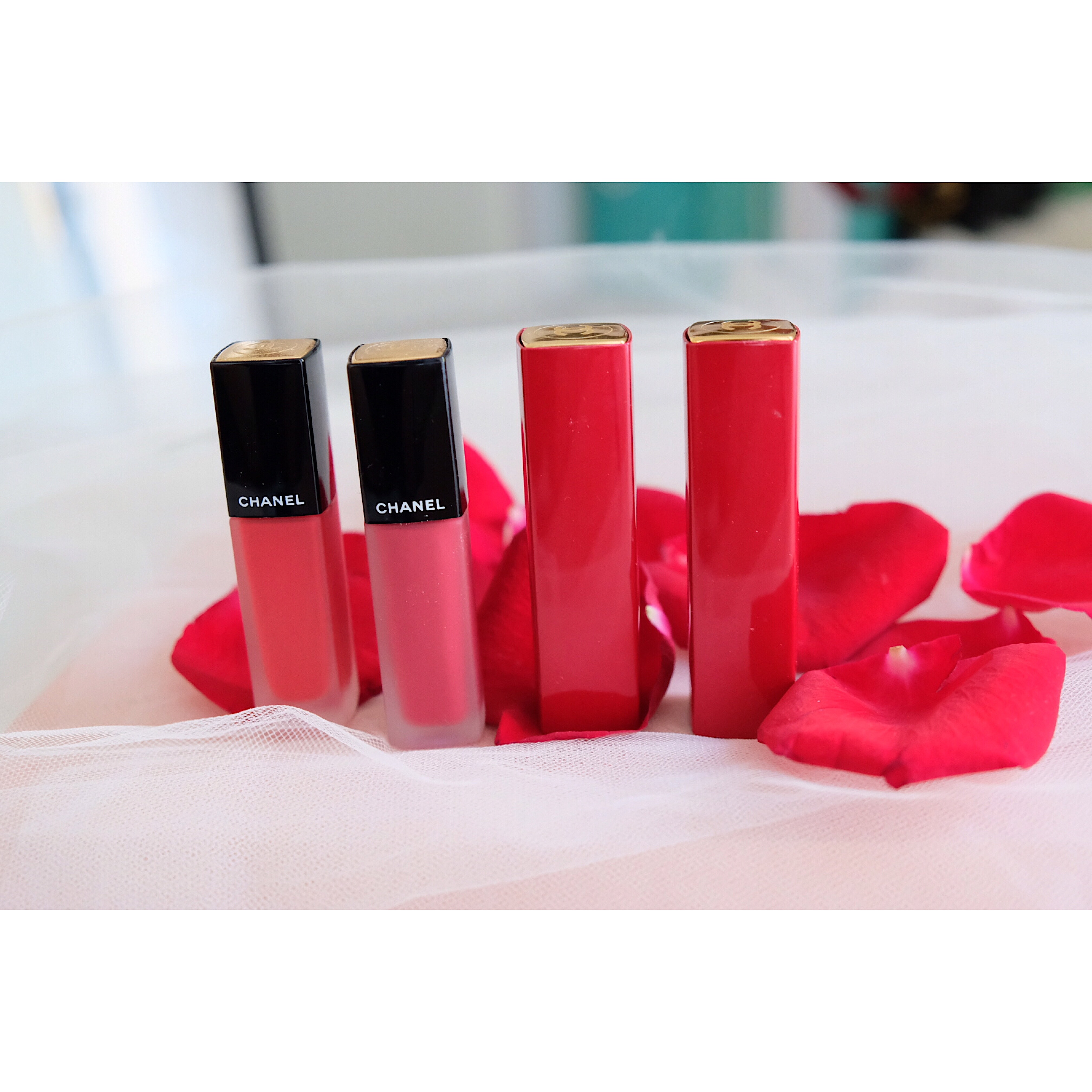 😝第一篇想要推荐我最爱的Chanel的口红和唇釉 一共4只 来自两个系列 一个Chanel魅力印记哑光唇釉 一个是Chanel2017圣诞限定口红! 接下来就是个人测评和分享啦(备注说明一下我的皮肤是黄一白 唇色正常 不深也不暗)
---
1⃣️Chanel魅力印记哑光唇釉:
❤首先说这款唇釉的包装是磨砂玻璃瓶的 质感很好 小小的一直很可爱 好携带不占地方 盖子也很紧!
❤质地: 这款唇釉质地还蛮滋润的 很显色 不干也不卡纹!上嘴后过一会就会变成哑光质地 持久度很好 虽然刷头很小 但形状很好 方便上色好涂抹! 总之这款品质很高 要说唯一的缺点就是不太容易卸 需要专门的眼唇卸!
❤个人试色测评: 148 Libere是完完全全的超级美的正红色 高级美 非常的显白!微微每个女生都必备的色系!很称肤色 很有气质的感觉!而且特别适合正式的场合使用 不张扬 也不不妖艳!很日常的一支!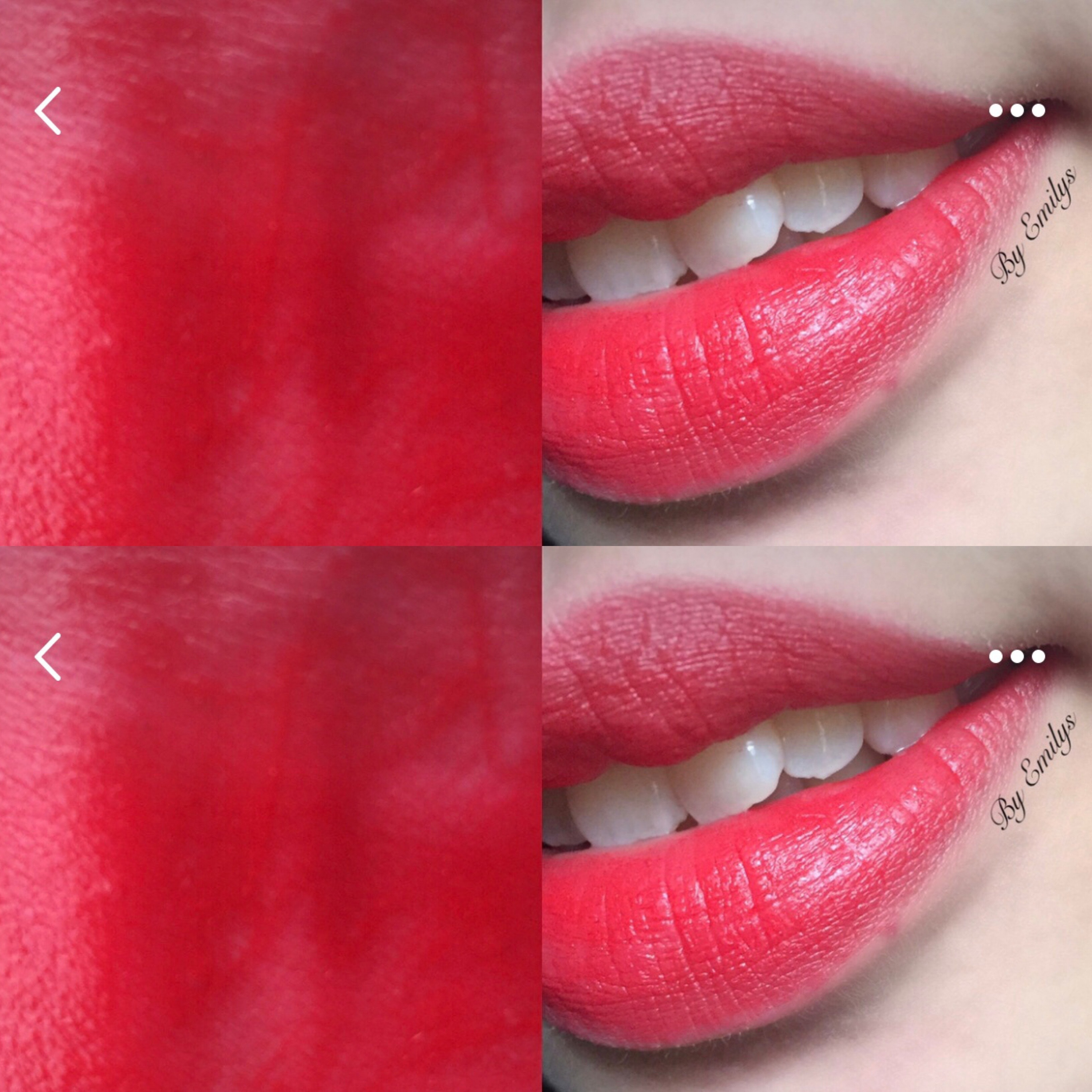 (试色图来自网络)
❤个人试色测评: 150 Luxuriant属于紫调的玫红色系 个人感觉这款偏冷调 一上唇有种冷艳的感觉 很适合低调干练的御姐风 完完全全就是hold住全场的感觉 特别适合有气质的搭配! (个人认为不太适合黄皮)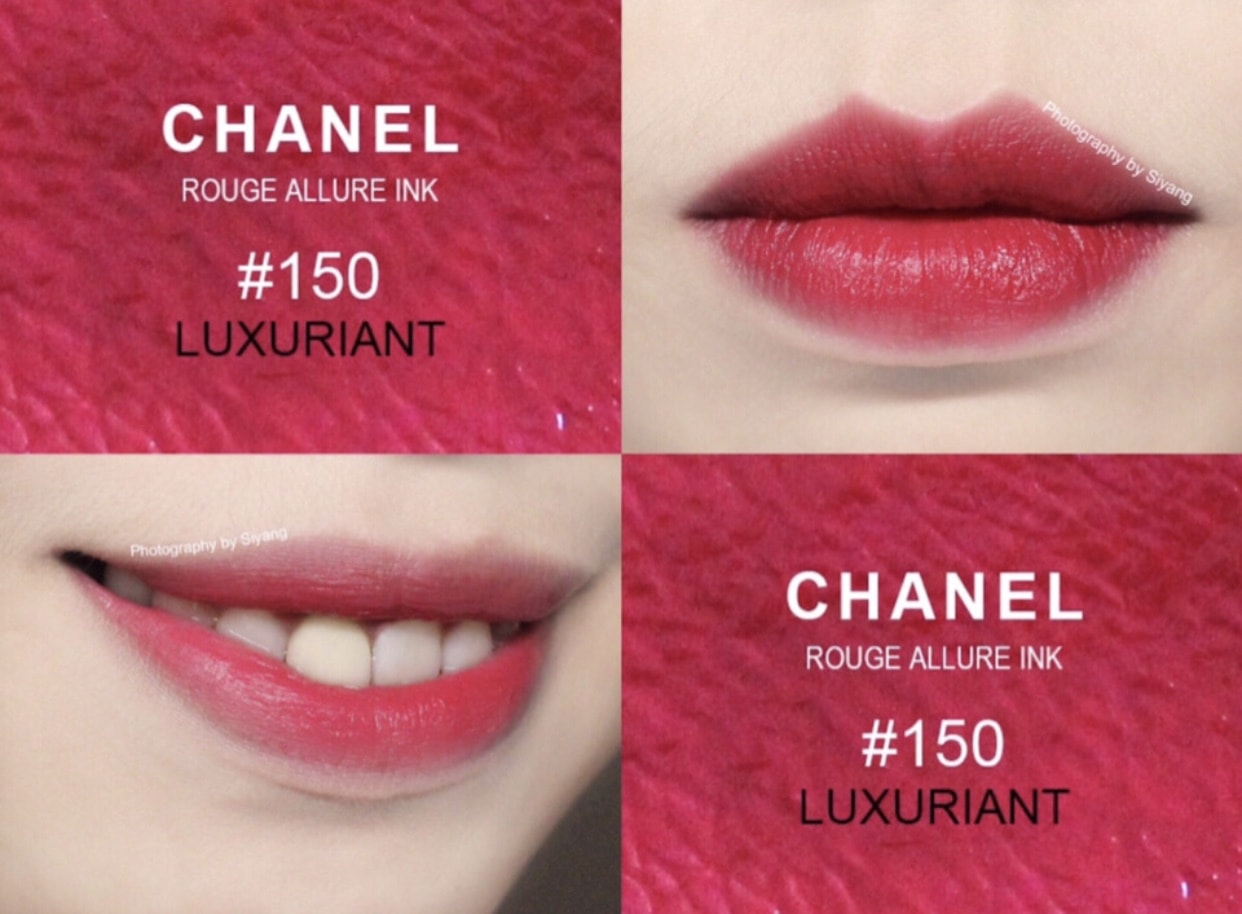 (试色图来自网络)
---
2⃣️ Chanel2017圣诞限定口红
❤这款2018新春限定一共出了四个颜色 N1/N2/N3/N4 壳子是全红色加上下金属色logo 很特别 也很有节日气氛 壳子也是金属的很有质感 也很有重量
❤质地: 我买的N1&N4都非常的滋润 而且味道好闻 上最很显色很好涂抹 
❤个人试色测评: N1是不算是严格意义上的正红色 可以说是偏玫色的红色 白皮上嘴很美啊 超适合秋冬 非常的温柔 而且周围也有黄皮的朋友买了N1觉得对黄皮很友好!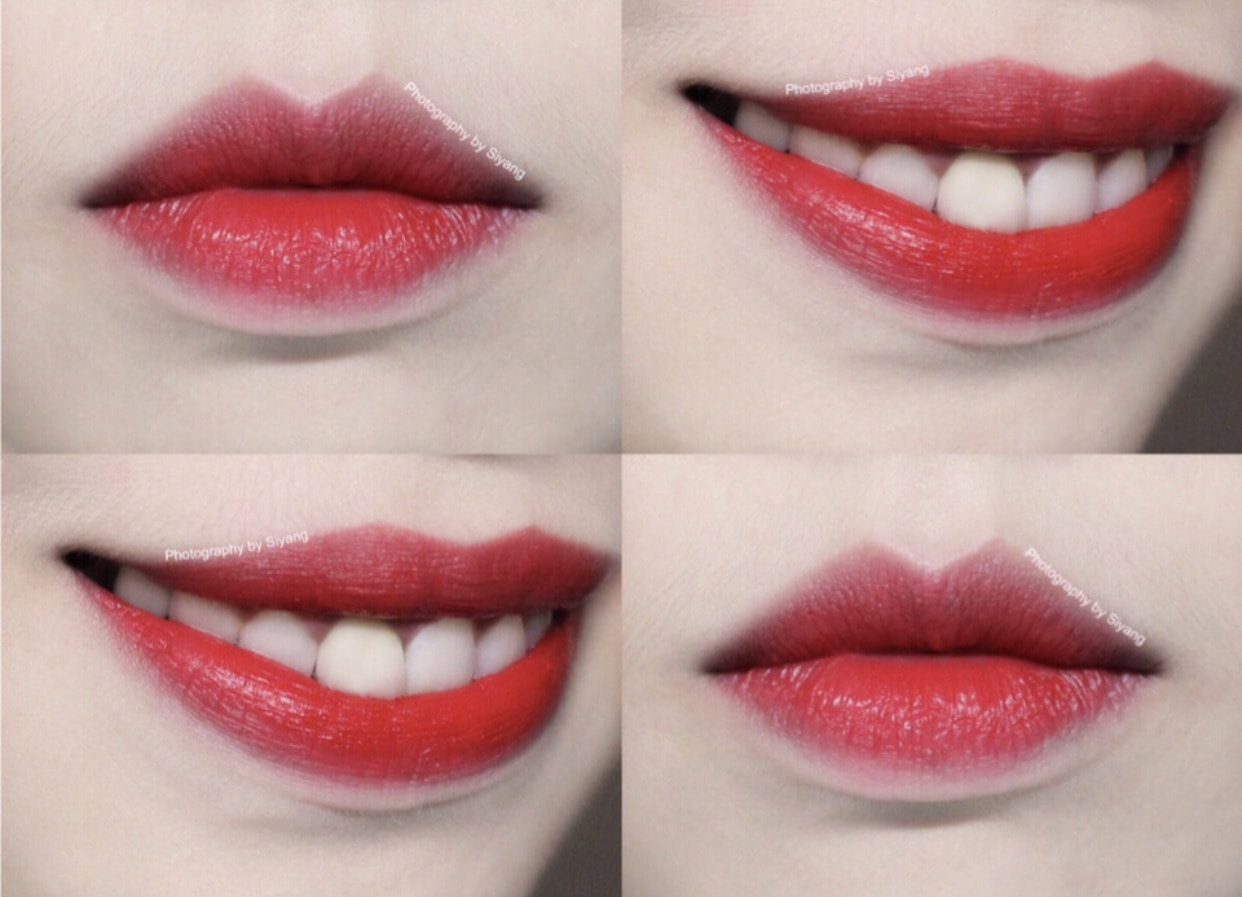 (试色图来自网络)
❤个人试色测评:N4 是橘调带粉调的红 我真的超喜欢 因为非常的活泼可爱 上嘴有种嘟嘟的感觉! 也更添了一丝丝的时尚和灵动! 粉粉嫩嫩的也超级适合浪漫的节日约会什么的 很可爱~😊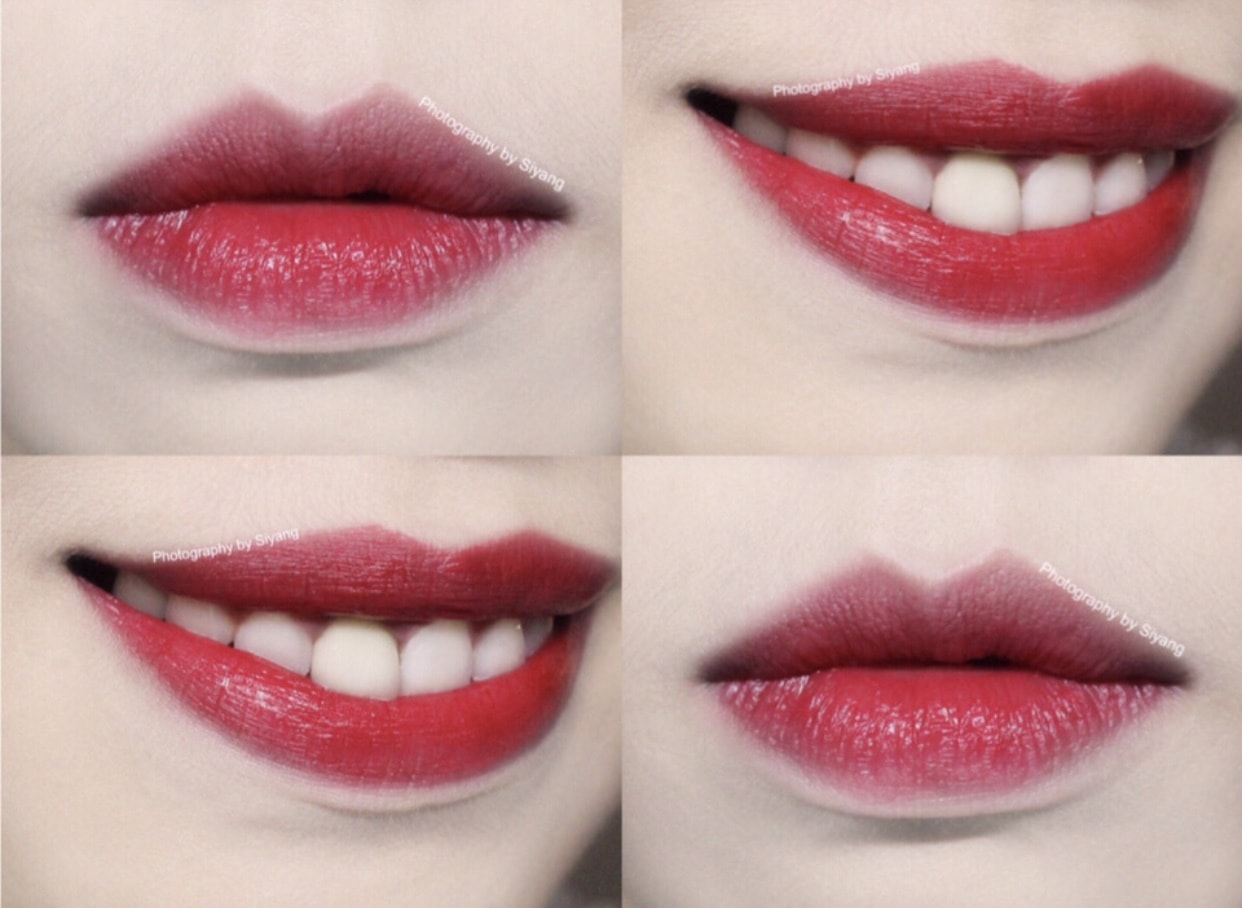 (试色图来自网络)
😊好啦今天的Chanel的4款就分享完了 接下来会分享其他品牌的测评试色!如果你也喜欢我的分我点个赞吧 💖