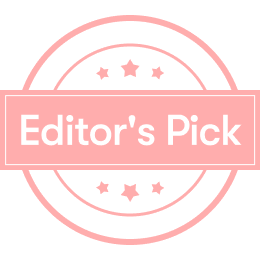 Taiwan Want Want Rock Jelly Strawberry Flavor 🍓&Chocolate Flavor 🍫
Had no idea that Yami was going to have a rock jelly
I saw someone in the WeChat group saying that I only knew about rock and roll
Seeing the packaging of green tea and coffee rock jelly is full of childhood flavors!
The packaging is so familiar that I haven't changed it yet
When I wanted to place an order, only strawberry and chocolate were left
Raised for rock and roll ice cream$49
I'm afraid if I don't hurry up and buy the two, it will be out of stock
The name is rock and roll, and the packaging is really rock and roll
Pink box is strawberry Yellow box is chocolate
span>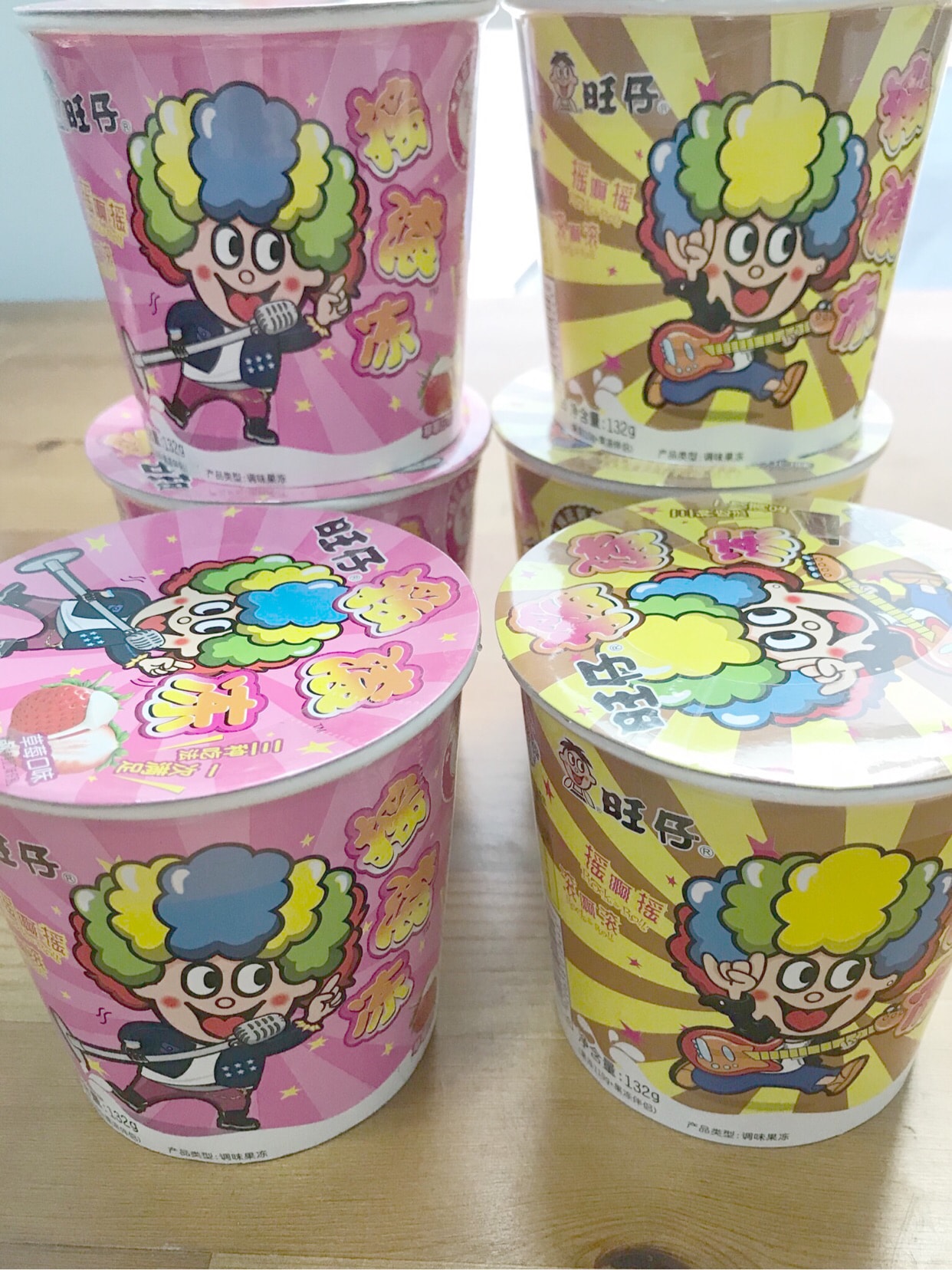 Let's see how to eat first
These pictures show three ways to eat
Smooth Jelly Eat directly (this is too monotonous)
Jelly Dip Shake and eat (of course this is the one!)
Jelly Mate Eat upside down (would it be weird)
Eat rock jelly, of course, shake it!
So I can ignore the other two ways of eating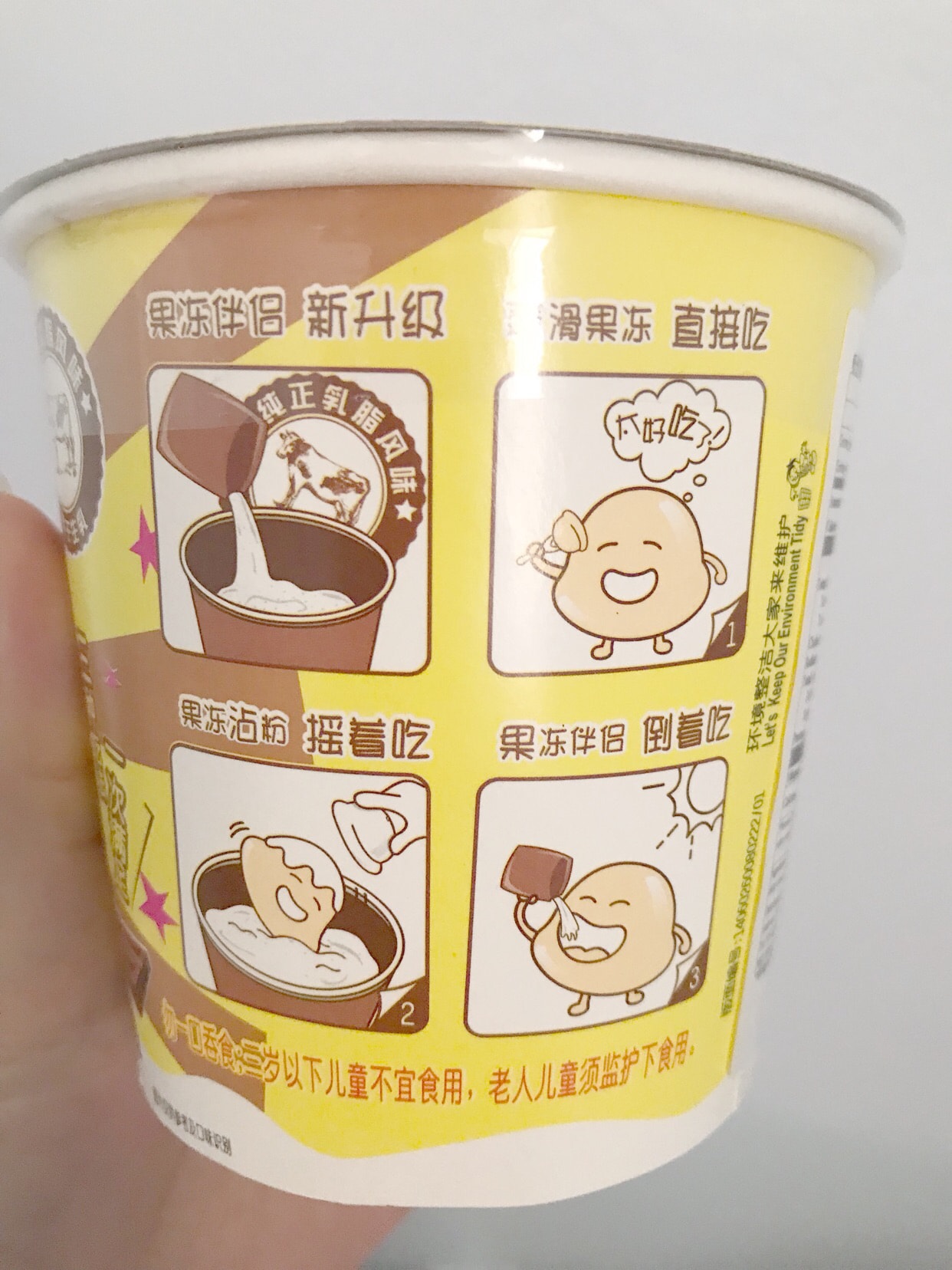 Open it and take everything out
There are seven jellies in total, two packs of jelly mates and a fork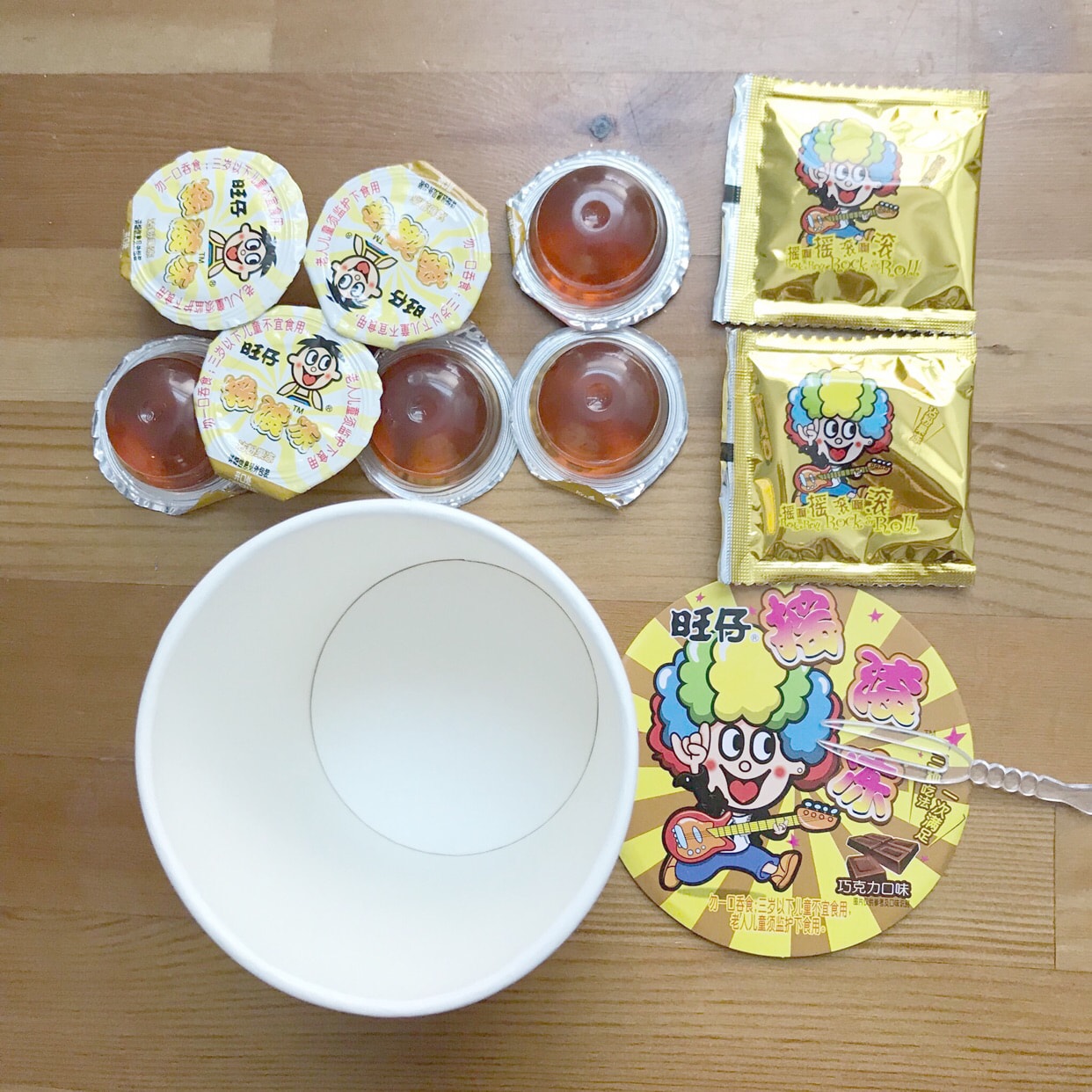 Pour both packets of Jelly Mate into a cup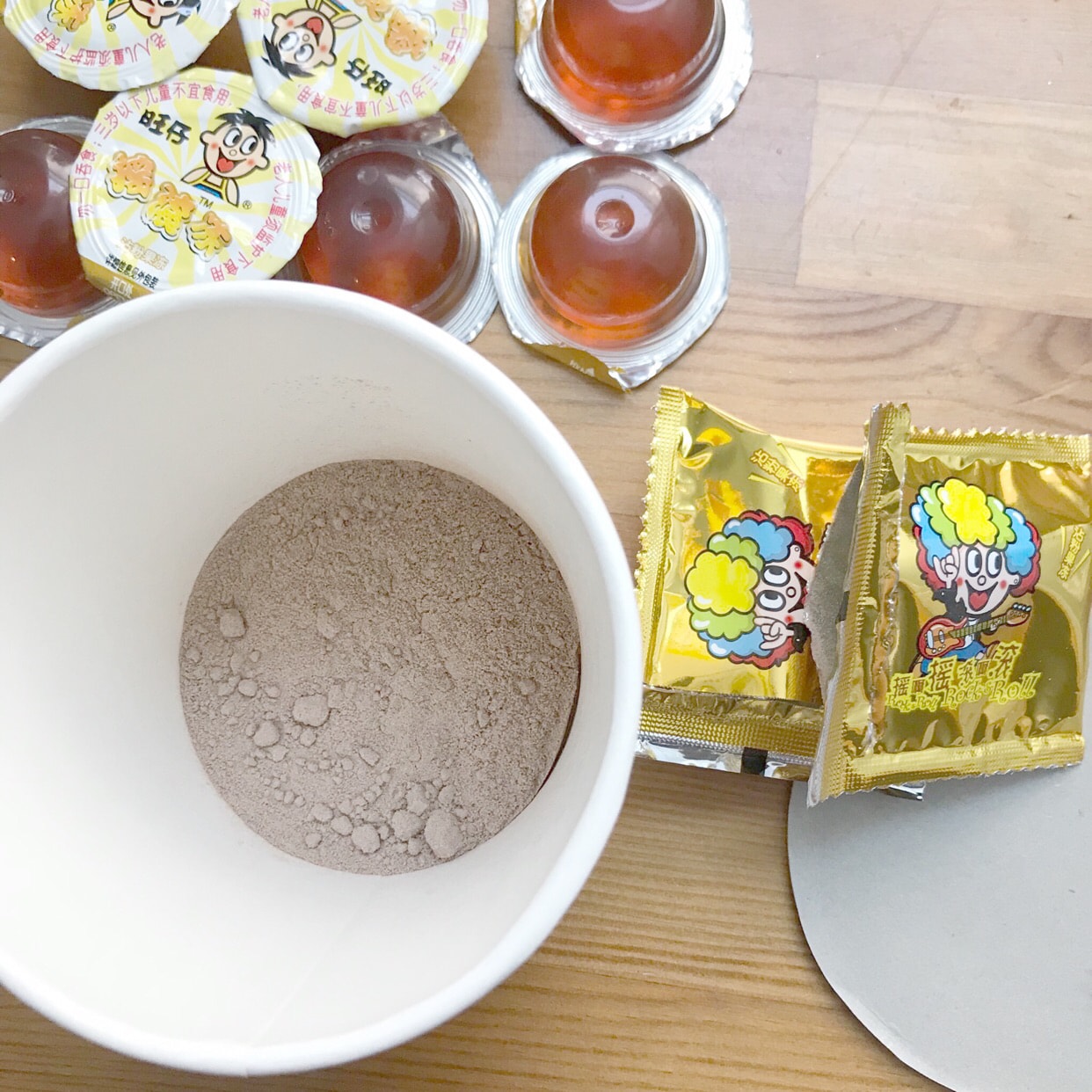 Then put in jelly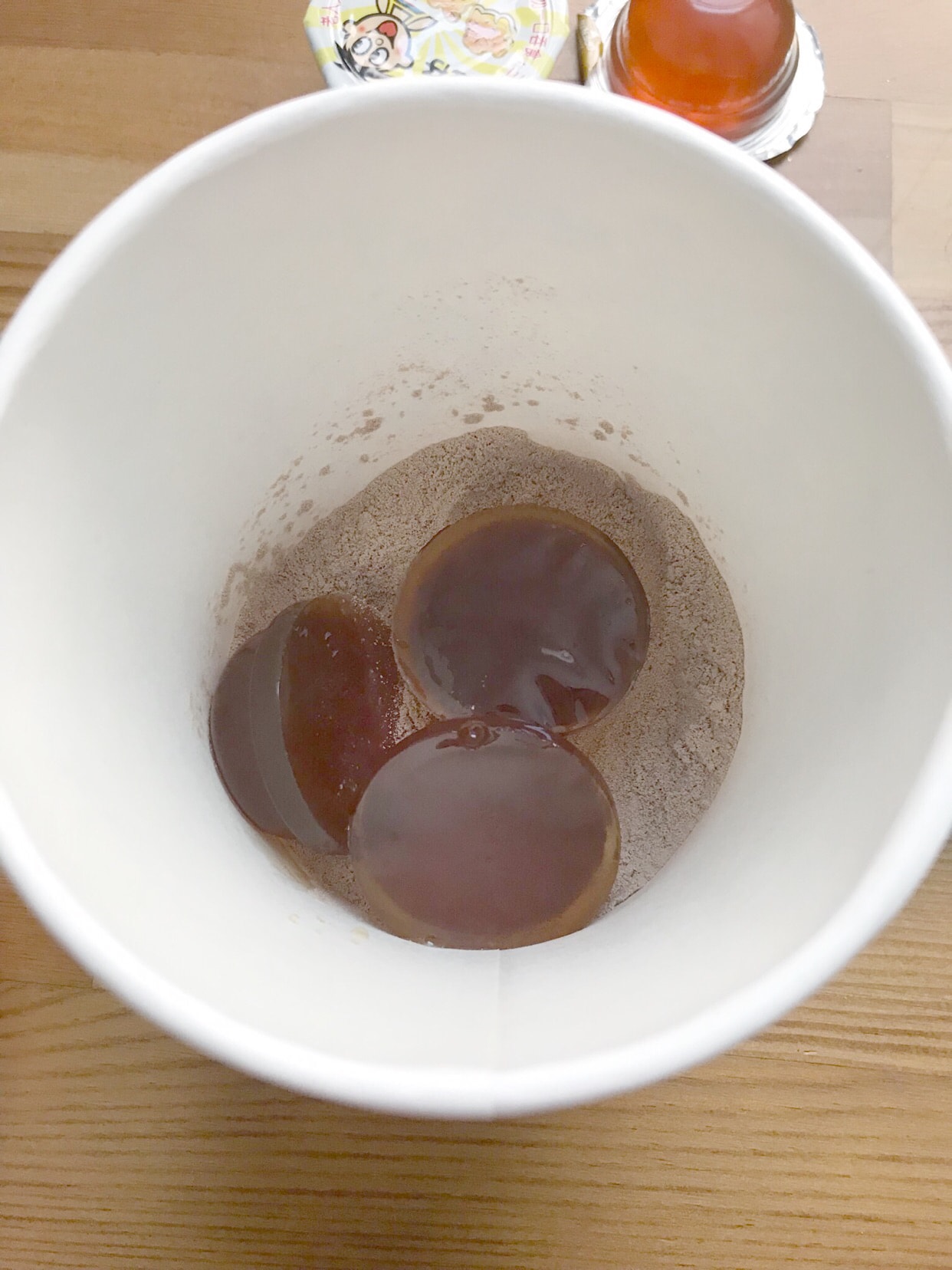 Shake the glass let the jelly get all the powder span>
Chocolate rock jelly is now ready to eat!
The jelly is chocolatey, but that jelly mate powder is cocoa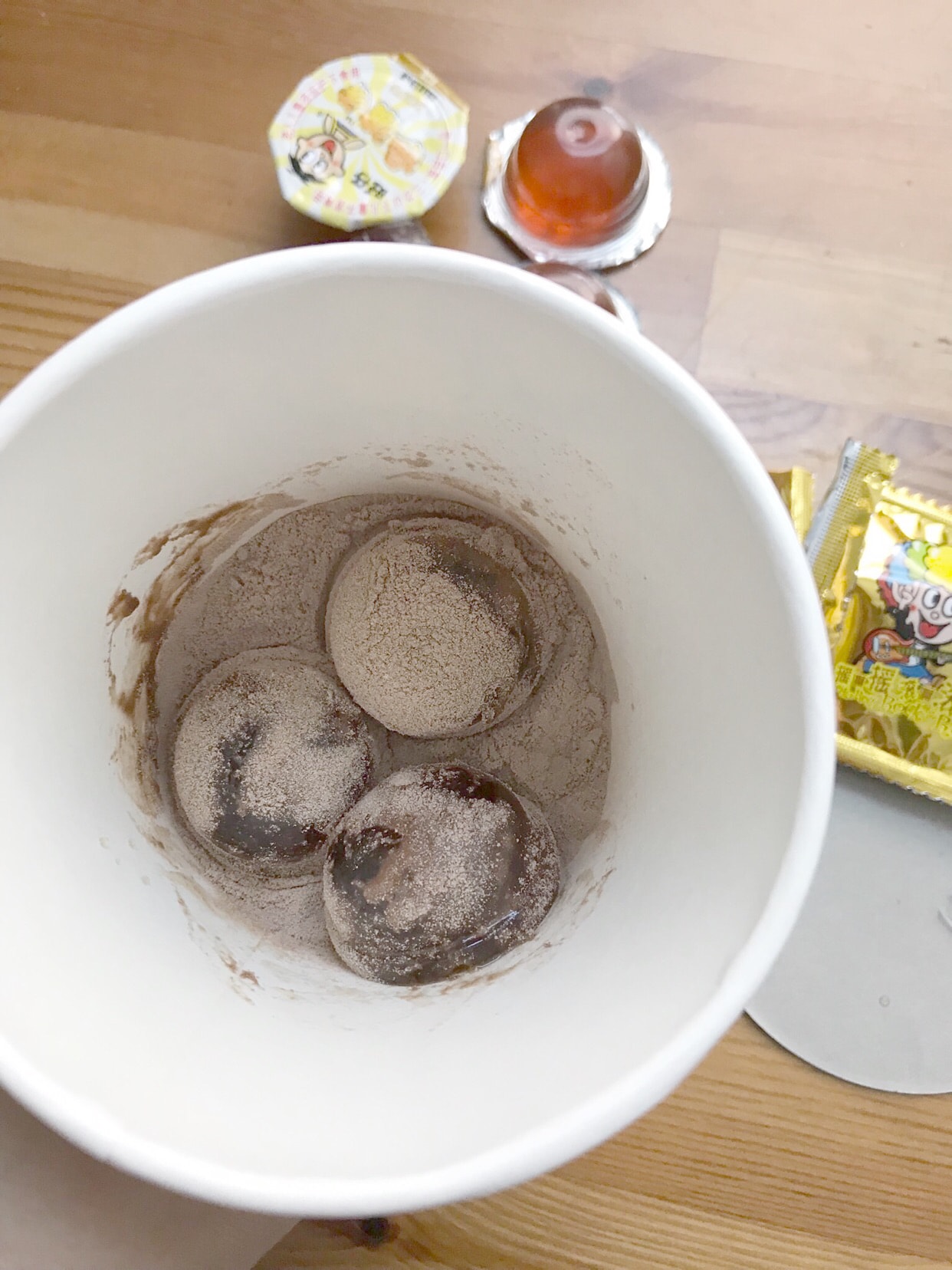 Now to the strawberry rock jelly
There are also seven jelly and two jelly mates in it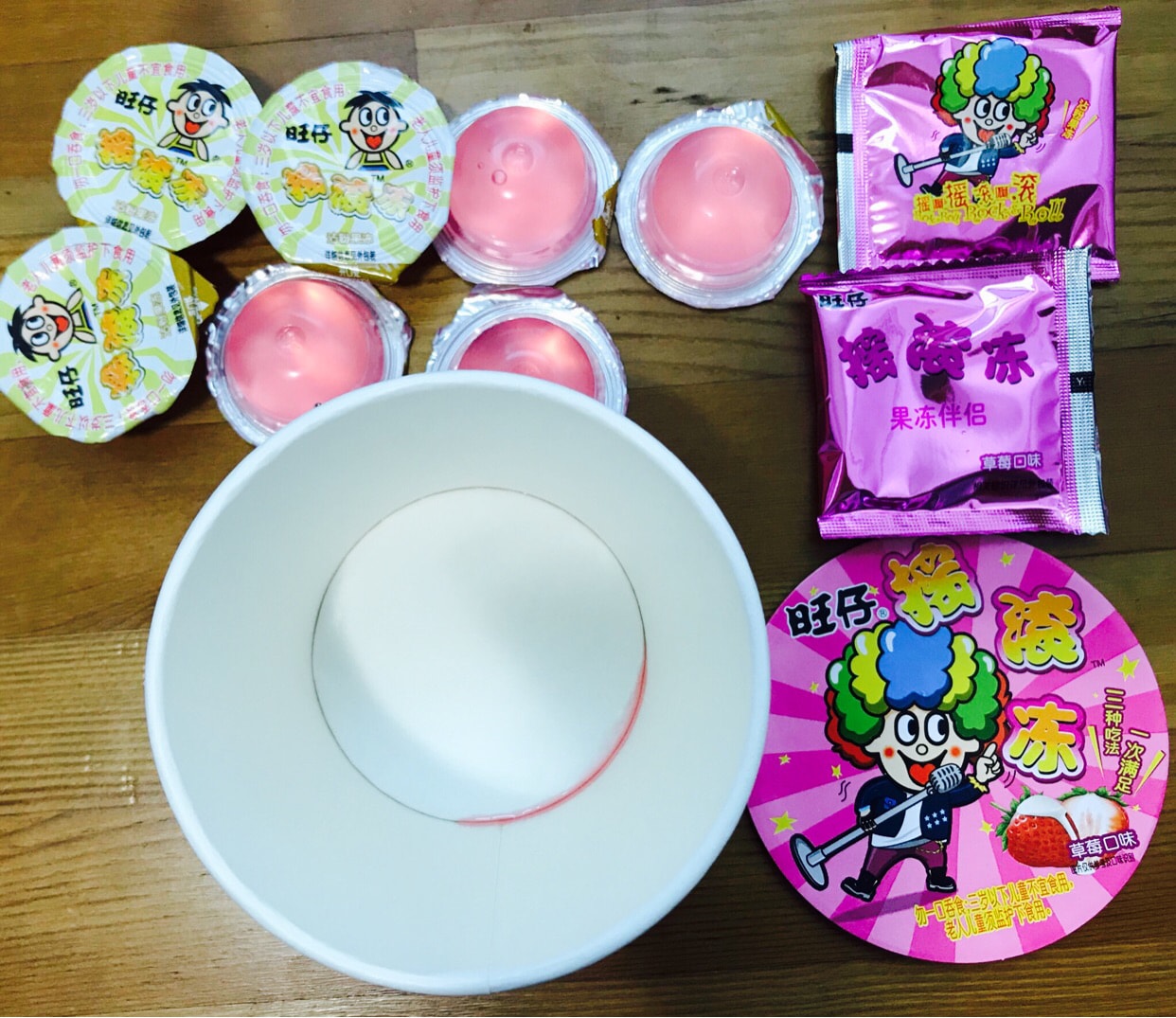 The same steps as eating chocolate
Let the strawberry jelly be covered with jelly mate powder and eat it
The jelly is strawberry flavored but the jelly mate powder is milky span>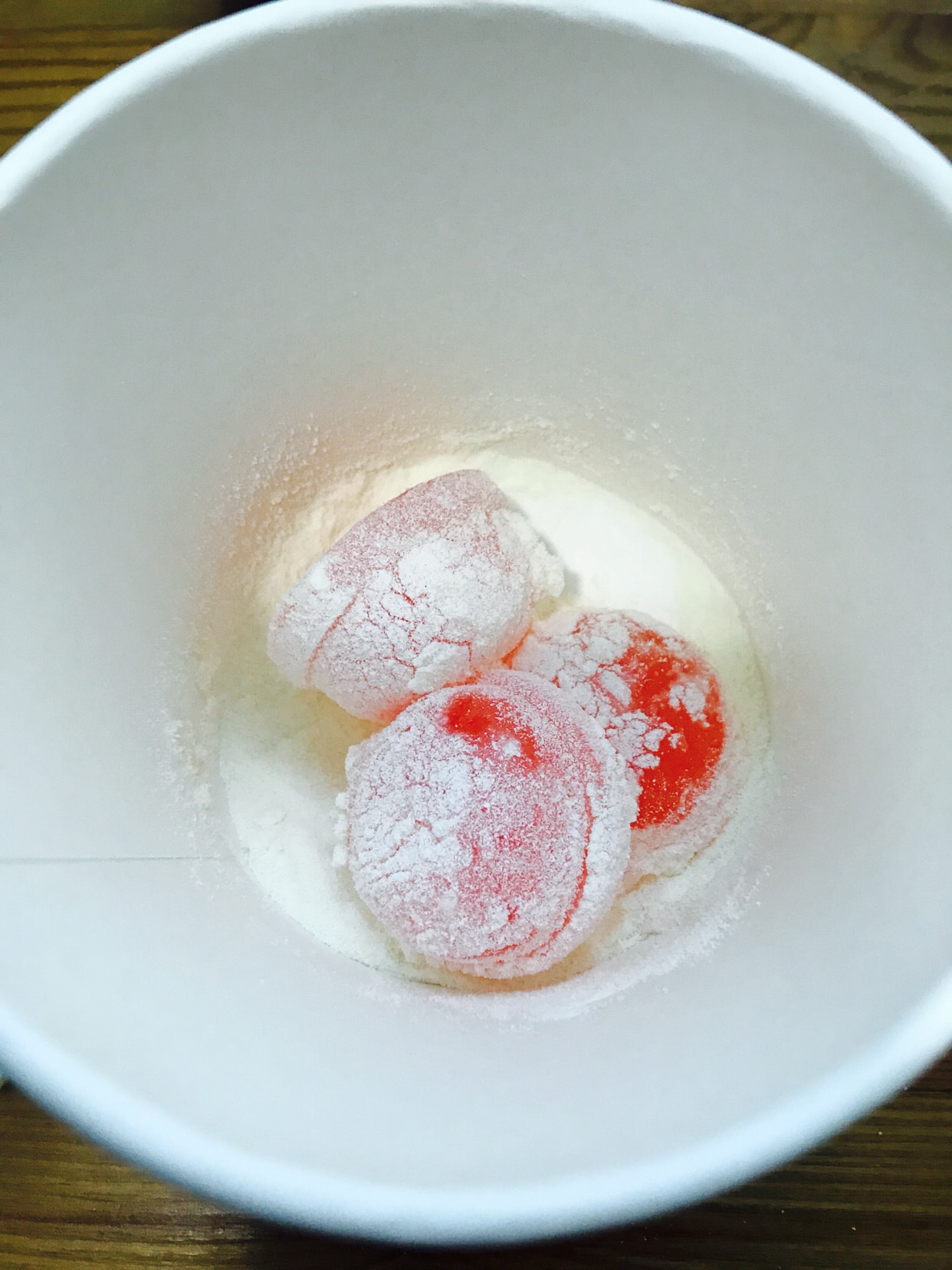 It's really the taste of my childhood!
Both flavors are delicious!
Just waiting for the restocking of green tea and coffee flavors!
will repurchase

Show Original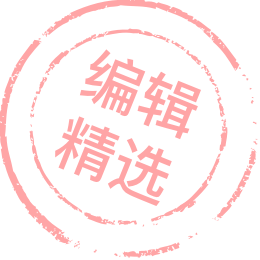 台湾旺旺 摇滚冻 草莓味🍓&巧克力味🍫
完全不知道亚米会上架摇滚冻
在微信群里看到有人说有摇滚冻才知道的
看到绿茶味和咖啡味摇滚冻的包装就感觉满满童年的味道!
包装太熟悉了,现在都没有换包装
等我想要下单的时候只剩下草莓味和巧克力味的了
为了买摇滚冻去筹$49
就怕不快点买连着两种也没货了
名字叫摇滚冻,包装果然很摇滚
粉红色盒子的是草莓味 黄色盒子的是巧克力味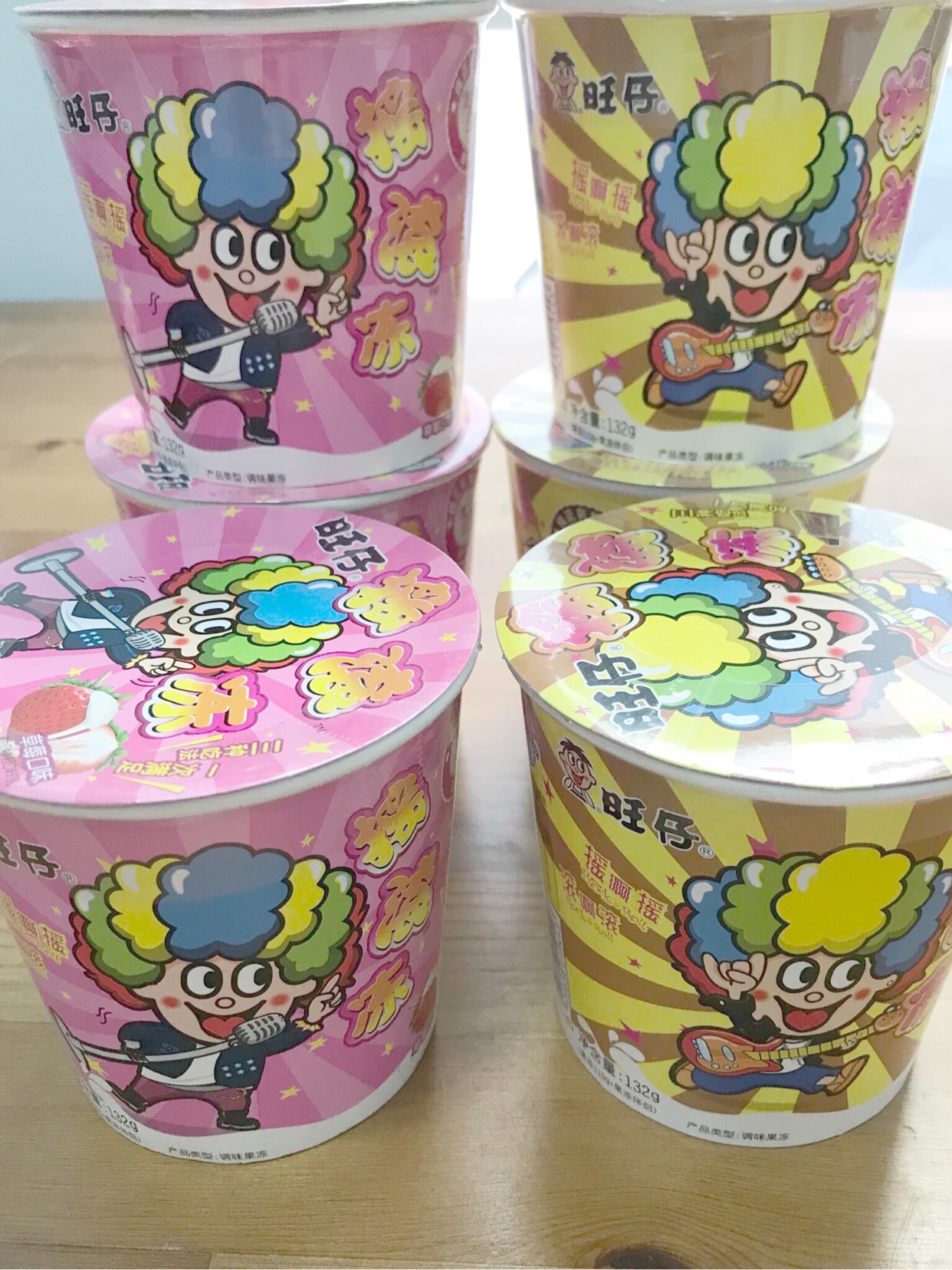 先来看看怎么吃
这些图说有三种吃法
爽滑果冻 直接吃  (这样也太单调了吧)
果冻沾粉 摇着吃  (当然要选这种啦!)
果冻伴侣 倒着吃  (这样会不会有点怪)
吃摇滚冻当然要摇着吃!
所以其它两种吃法我都可以无视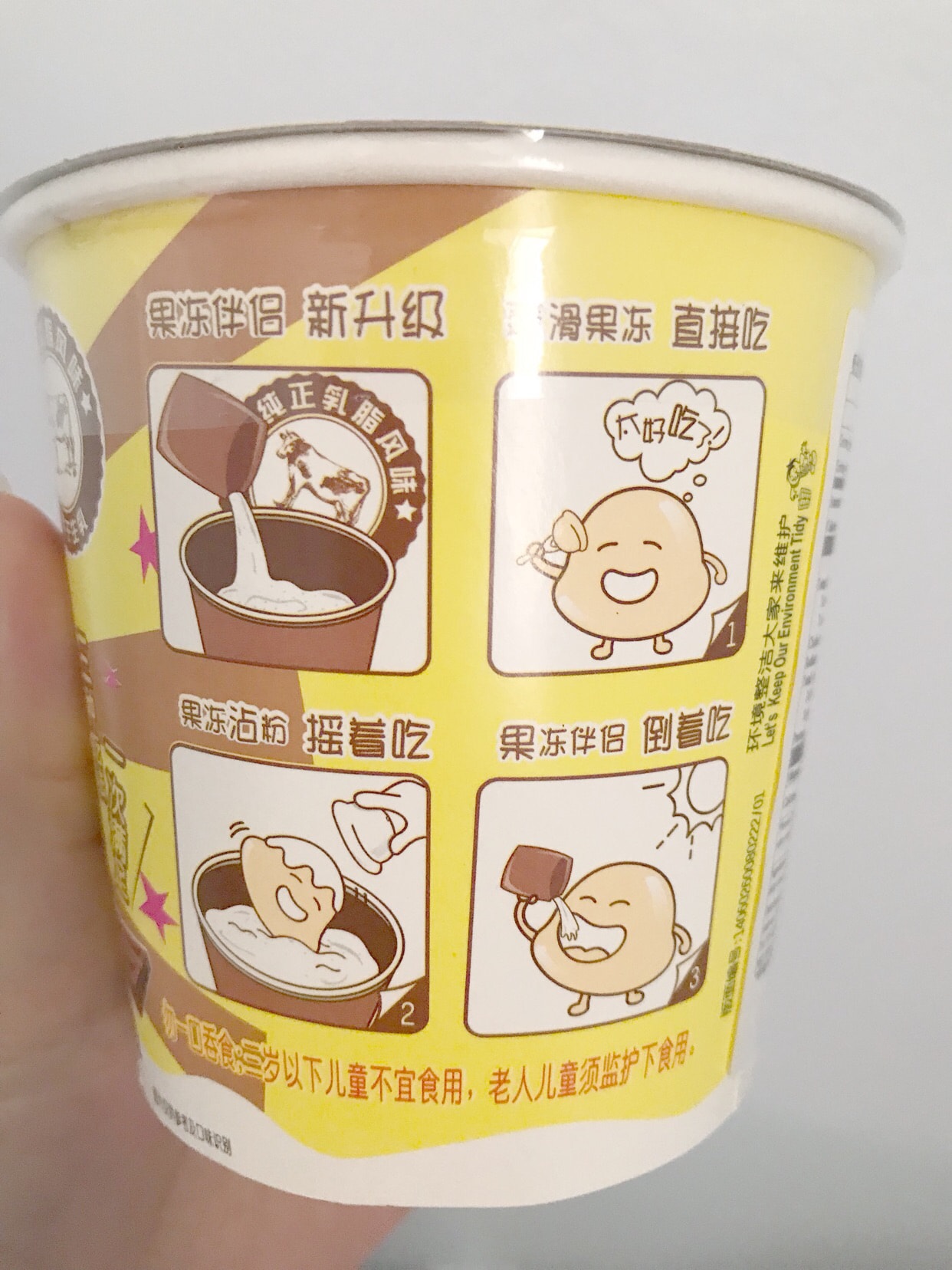 打开它再把东西都拿出来
一共有七个果冻,两包果冻伴侣和一个叉子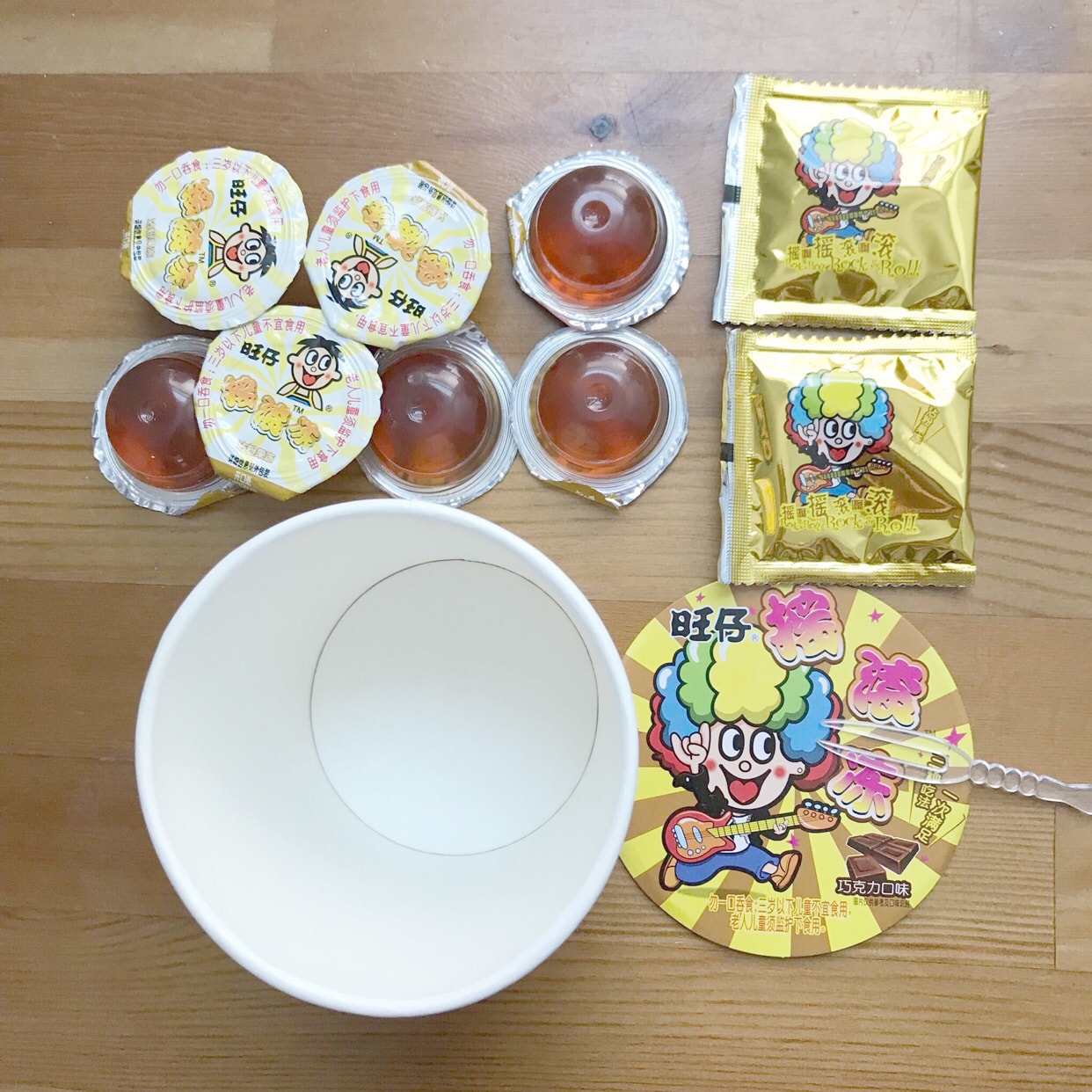 把两包果冻伴侣都倒进杯子里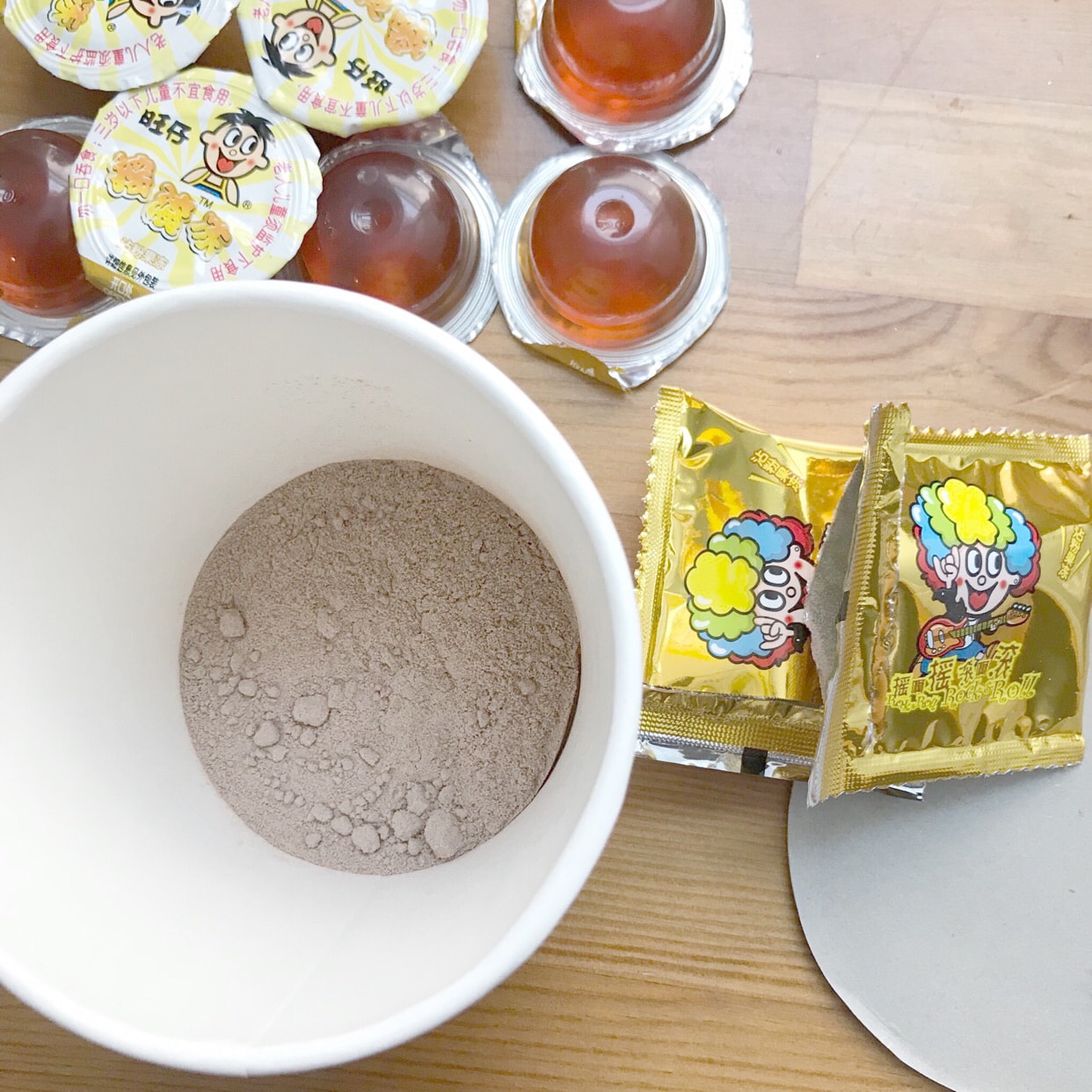 然后放入果冻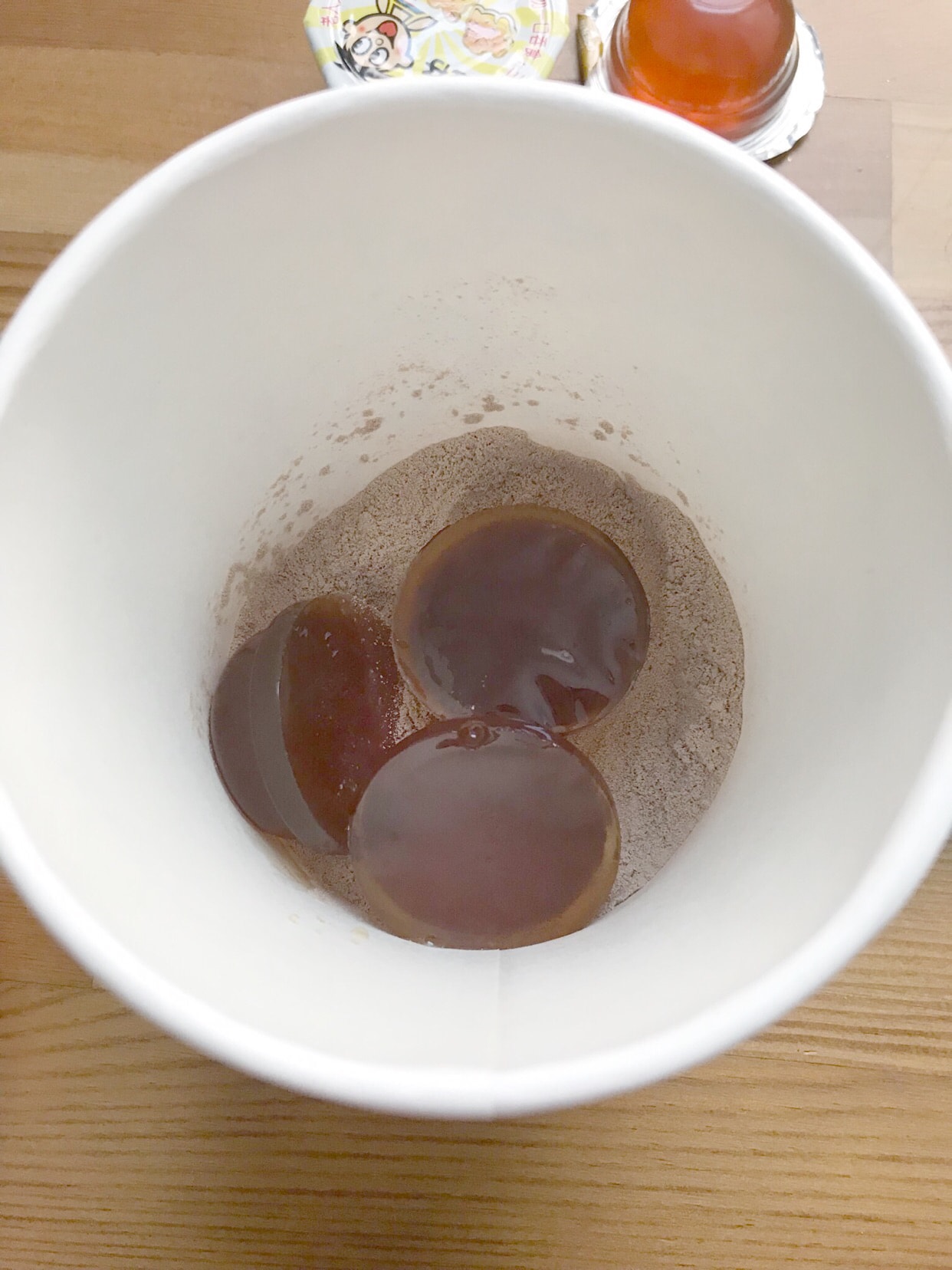 拿着杯子摇一摇 让果冻都沾到那个粉
现在巧克力味的摇滚冻可以吃了!
果冻是巧克力味的,但是那个果冻伴侣粉是可可味的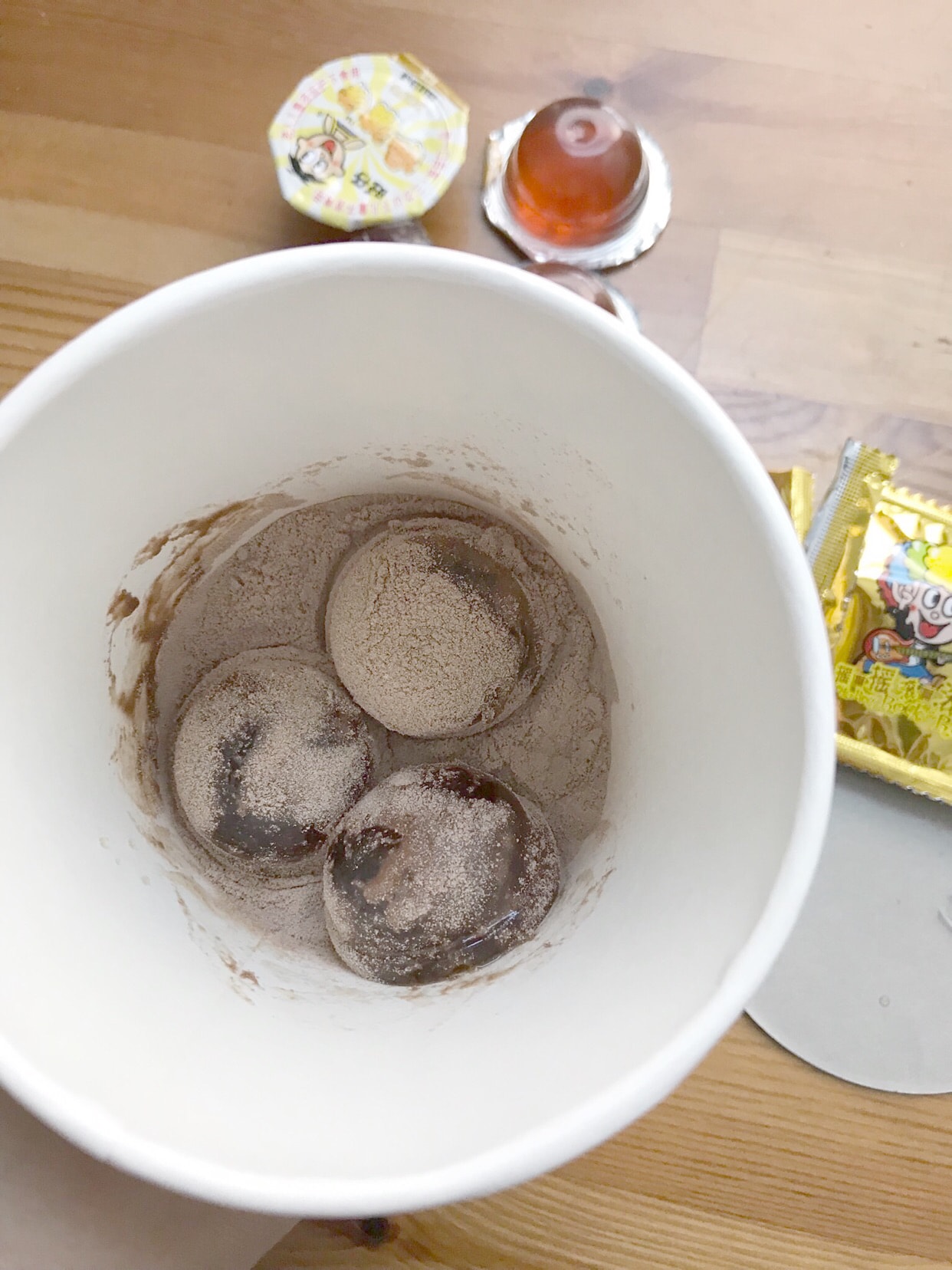 现在到草莓味的摇滚冻
里面也是有七个果冻和两包果冻伴侣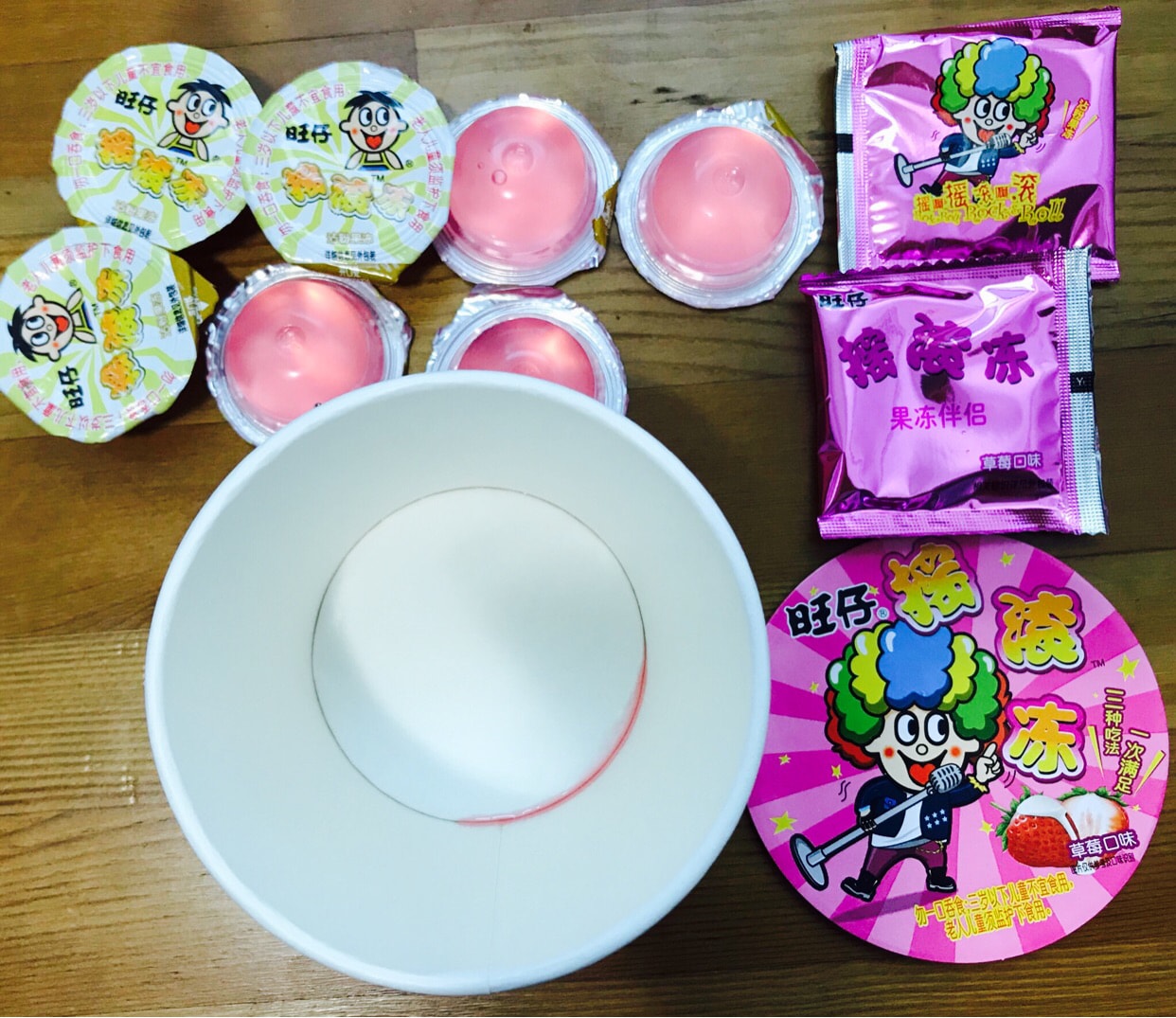 跟吃巧克力味的一样步骤
让草莓果冻都沾满果冻伴侣粉就可以吃了
果冻是草莓味的 但是果冻伴侣粉是奶味的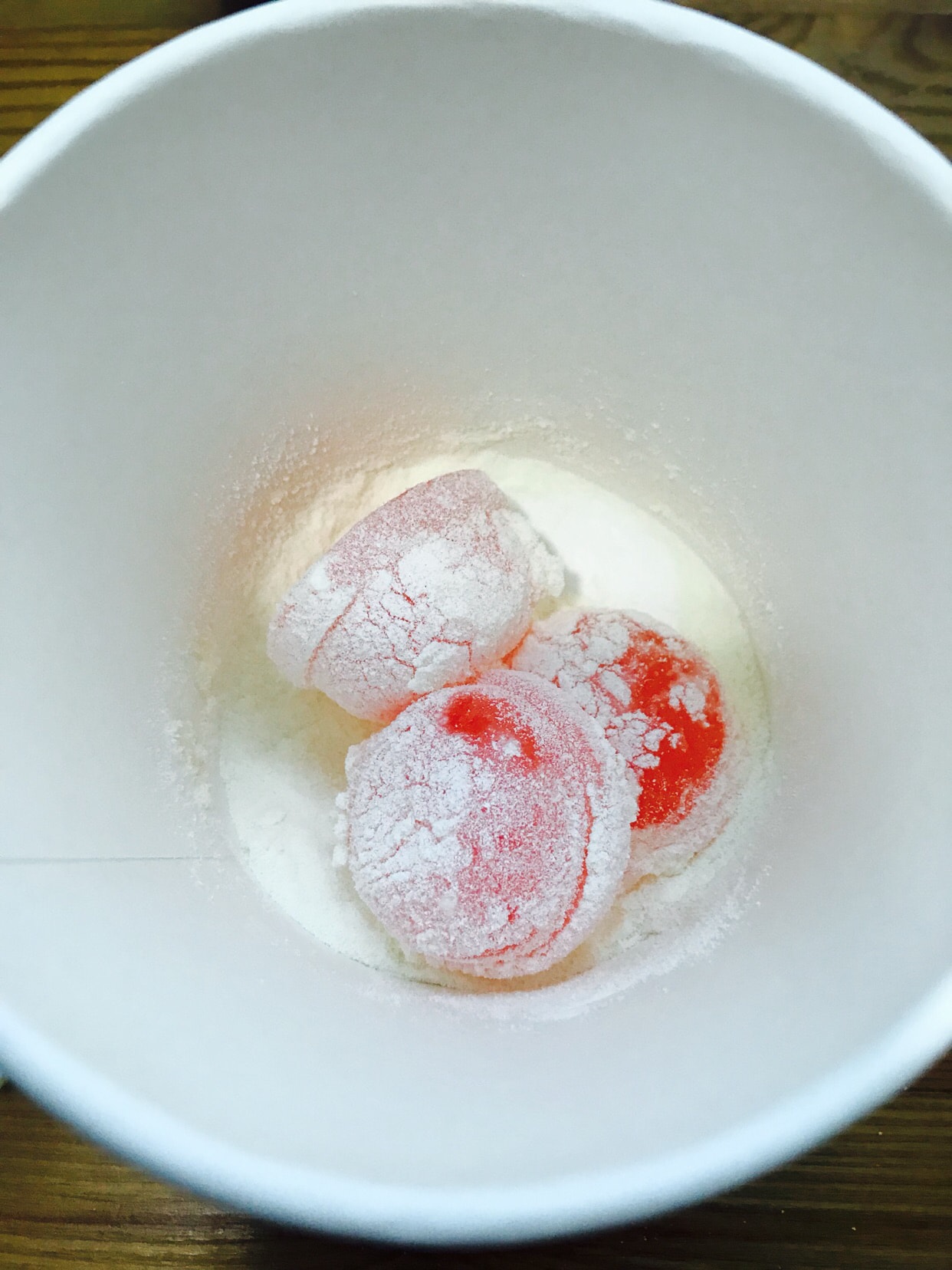 真的是我童年的味道啊!
这两个口味的都很好吃!
就等绿茶味和咖啡味的补货了!
会回购的