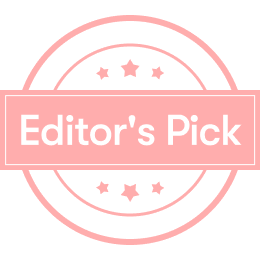 Double 11 arrived and unpacked!
The delivery speed this time was unbelievable!
The order placed yesterday arrived today hehe!
Going to pick up the courier with her friends, she also praised that the box is very beautiful.
It is indeed more foreign than the previous carton~
The feeling of vigor and vitality.
This time I bought a lot of stuff and the boxes were bulging.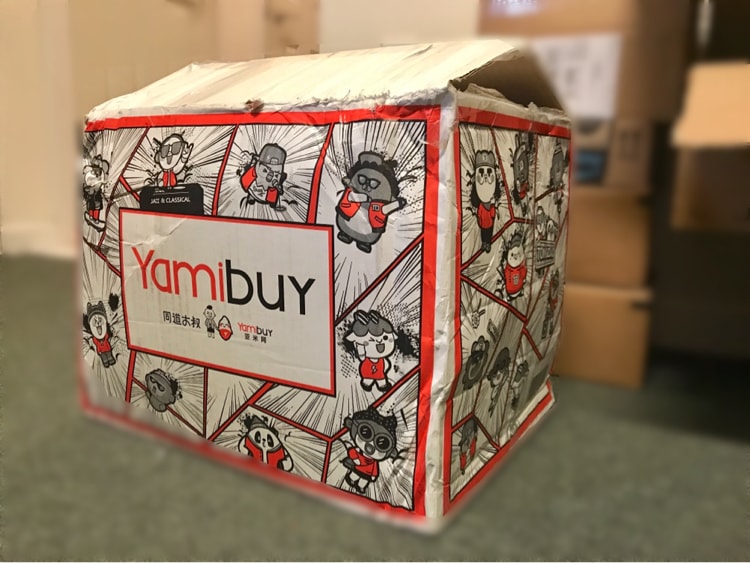 Look at what I have bought as a Scorpio♏️! The first row is full of health products
Mung bean red bean black bean lotus seed angelica. I also bought the Shaanxi Liangpi recommended by everyone and Yuan Xian Bo Bo chicken. Hahaha, I will tear down the vine pepper-flavored Bobo chicken tonight! !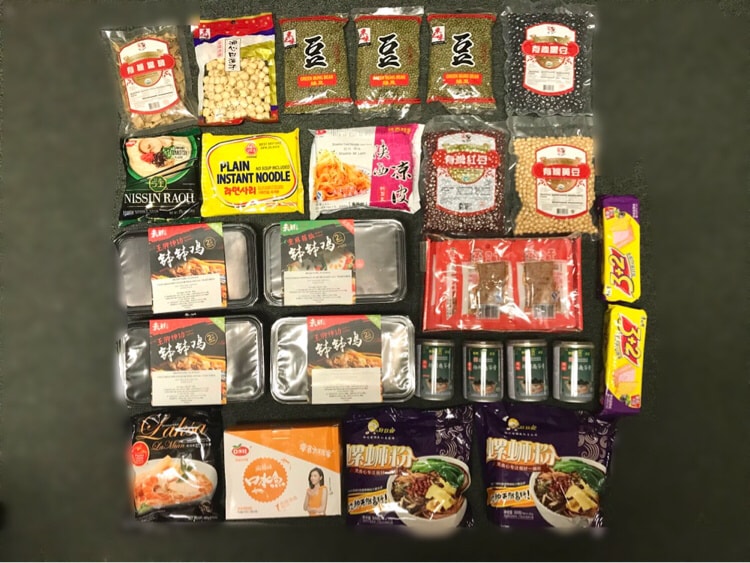 Of course, snail noodles are still the norm, and you must buy them every time you place an order!
Guling paste is also repurchased hahaha😄clearing away heat and detoxifying, the taste is good!
Dried tofu is the same, but the BBQ flavor is the best! The spicy taste is generally not as fragrant as cumin.
Bought instant noodles from Singapore and Japan.
And spicy dried fish, I buy it every time!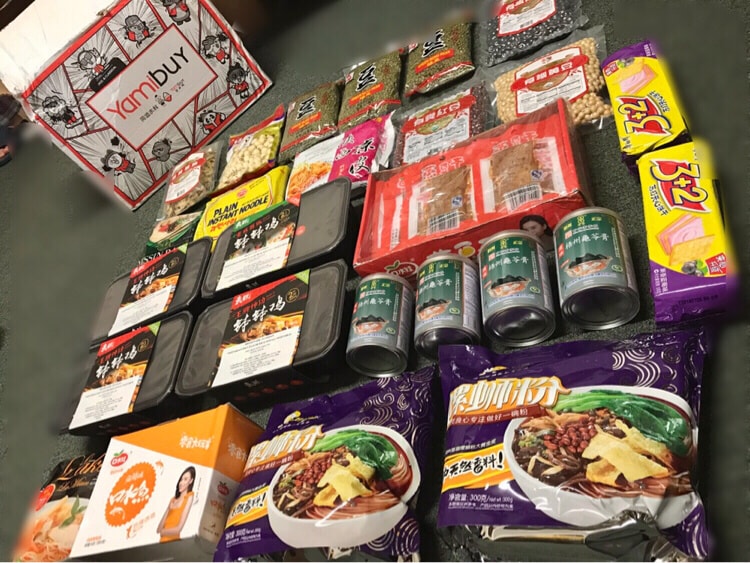 Give a close-up.
Bobo chicken tastes good!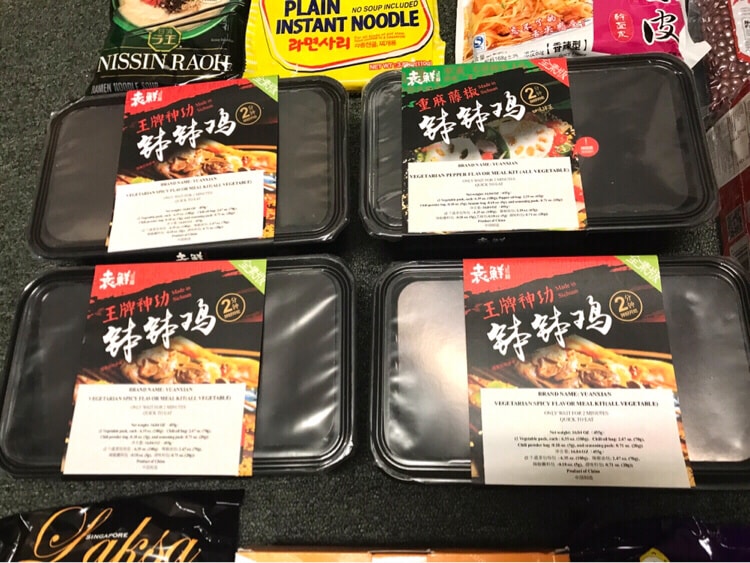 I buy a lot of beans, because every night I prepare myself breakfast the next morning, and all kinds of health products and grains will be put into my small stewing pot. , eat it the next morning.
Grab a handful of roses, longan, red dates, Codonopsis, millet, black rice, and all kinds of beans. It's good for your body!
I also bought Angelica this time, so I can put it in the stew! Read the comments that the taste is very strong and good, try it in two days.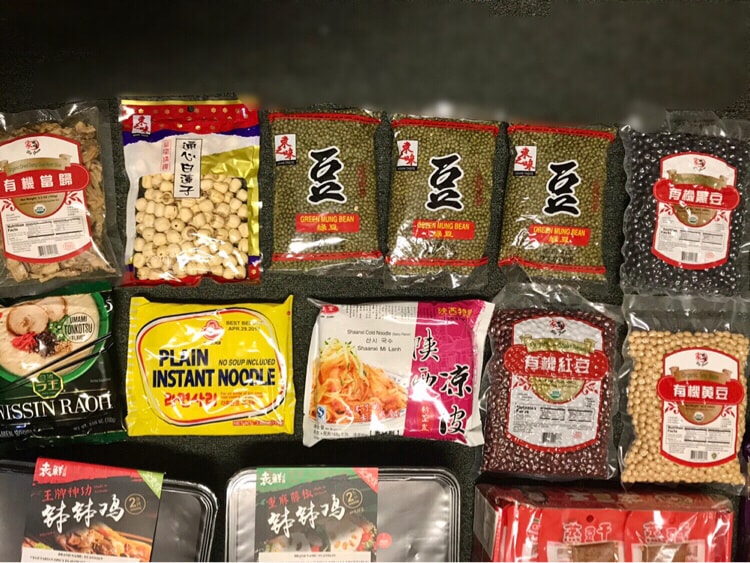 👆The yellow one is Korean ramen. Every time I eat hot pot biscuits, I want to eat instant noodles, and I will ask him what to do with the instant noodles seasoning. ? So I gave up. The one I bought this time has no seasoning package, just in time to try this noodle cake next time I cook a hot pot.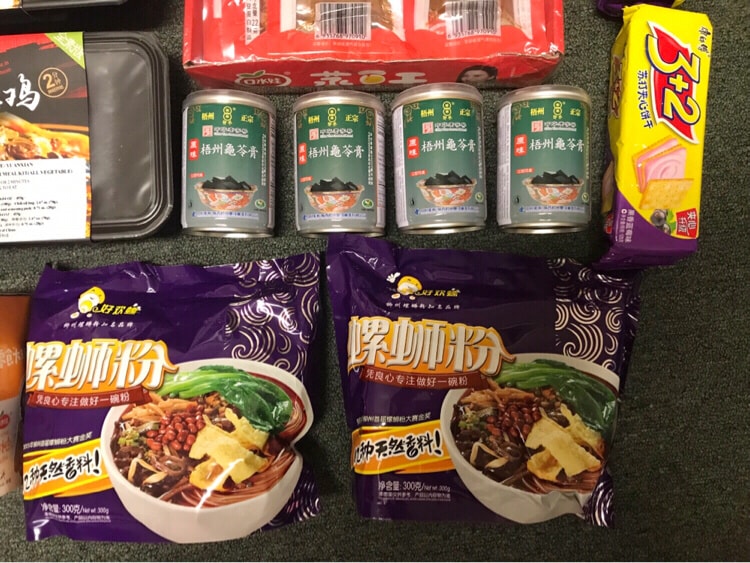 Then 3+2 I love the blueberry flavor! The fruit-flavored biscuits are not greasy, and the most excellent breakfast!
Thanks for watching❤️
2018.11.07

Show Original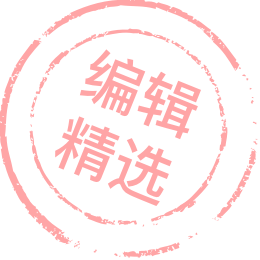 双11到货开箱啦!
这次的快递速度快到不敢相信!
昨天下的单今天就到了嘻嘻!
和小伙伴一起去取快递她还夸箱子挺好看的。
确实是比以前的纸盒子洋气多啦~
朝气蓬勃的感觉。
这次买了可多的东西盒子都鼓鼓囊囊的。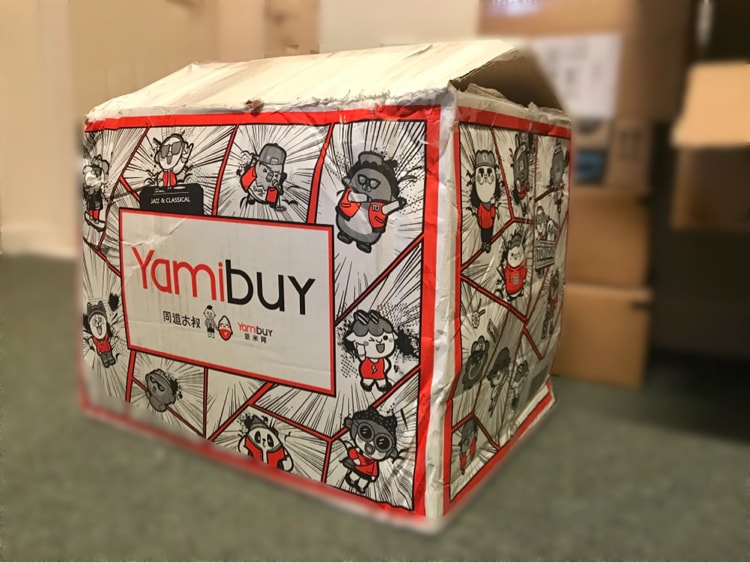 看看天蝎座♏️的我都买了什么呀!第一排都是养身产品
绿豆红豆黄豆黑豆莲子当归。还买了大家推荐的陕西凉皮,买了袁鲜钵钵鸡。哈哈哈今晚就拆了藤椒味的钵钵鸡吃啦!!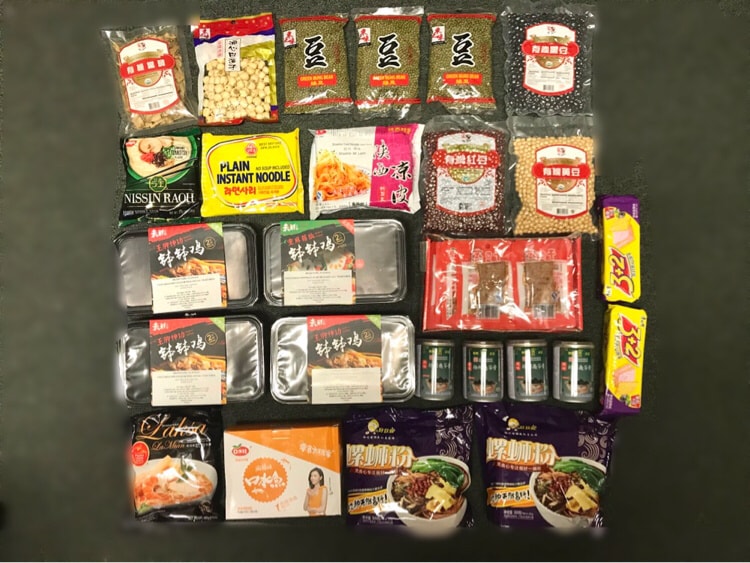 当然螺蛳粉还是惯例,每次下单必买啊!
龟苓膏也是回购哈哈哈😄清热解毒,口味还好!
豆腐干也是,不过烧烤味的最好吃!香辣味一般没有孜然没那么香。
买了新加坡和日本的方便面。
还有麻辣小鱼干,每次都买嘿嘿嘿!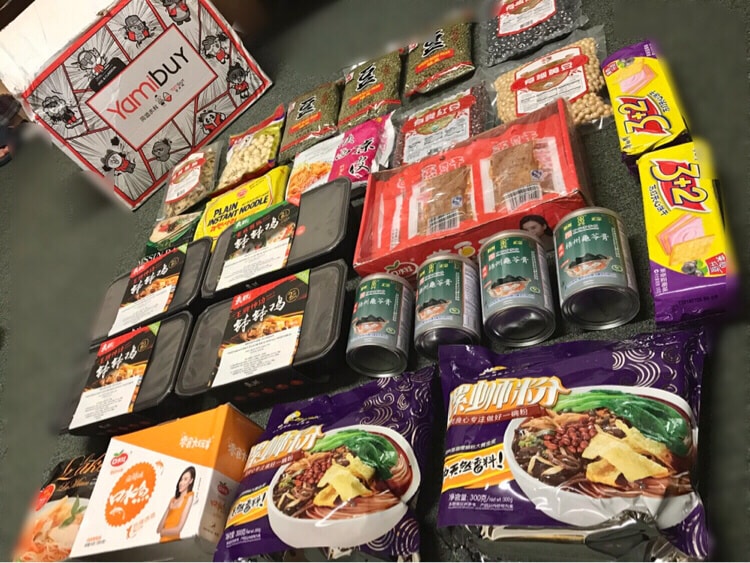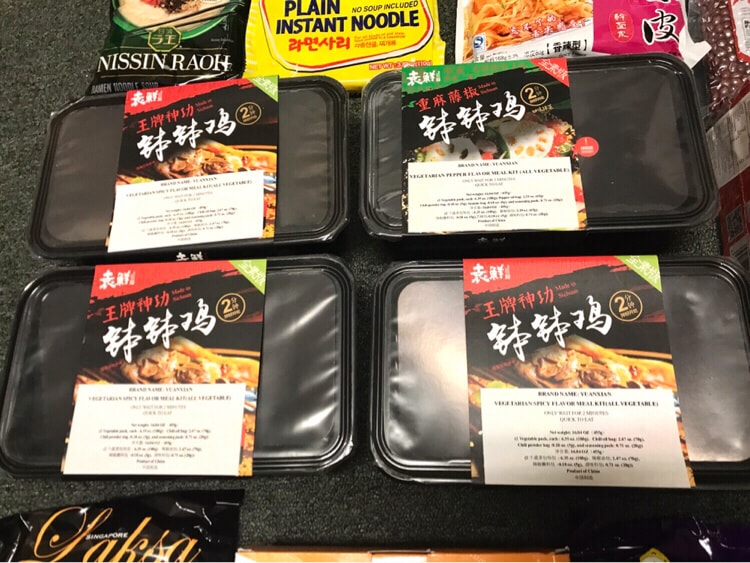 豆子我是买很多,因为每天晚上我都会给我自己准备第二天早上的早餐,各种养身产品和五谷都会被我放进我的小炖盅,第二天早上就吃掉。
什么玫瑰花,桂圆,红枣,党参,小米,黑米,各种豆都抓一小撮。对身体可好啦!
这次还买了当归,炖汤的时候可以放!看评论说味道很浓很好,过两天试一试。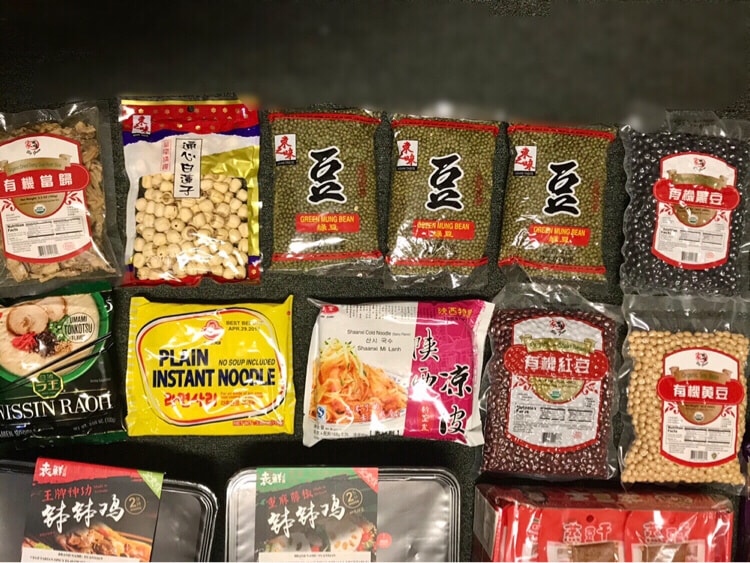 👆黄色那个是韩国的拉面,每次吃火锅小饼干都想吃方便面我都会问他那方便面调料咋办?于是就放弃,这次买的这个没有调料包,正好下次煮火锅试一试这个面饼怎么样。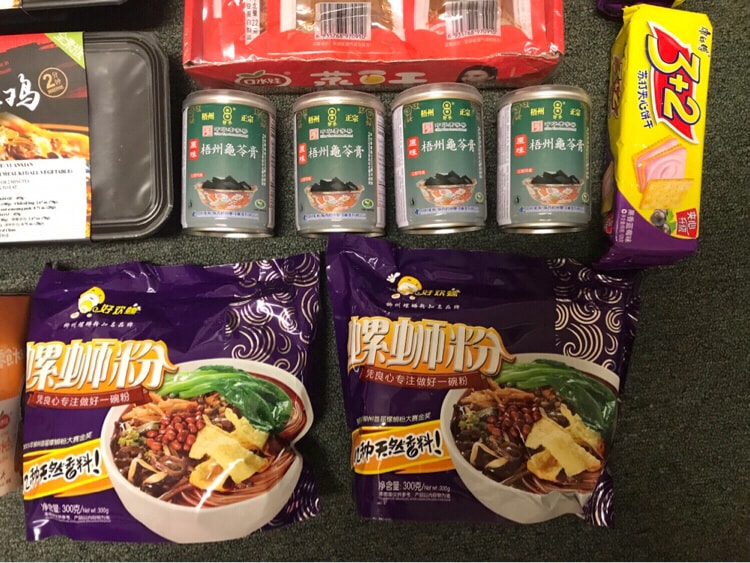 然后就是3+2 超喜欢蓝莓味的!水果味的饼干不腻,最早餐特别棒!
感谢观看❤️
2018.11.07