24 Hour Delivery supported areas:

Majority zones in Los Angeles County, Orange County and San Diego.
Can I get the 24 Hour Delivery?
Please check the zip-code list to see if your order is qualified for the 24 Hour Delivery:  Click Here
To see the estimated delivery time, you can check the details on item pages and the checkout page.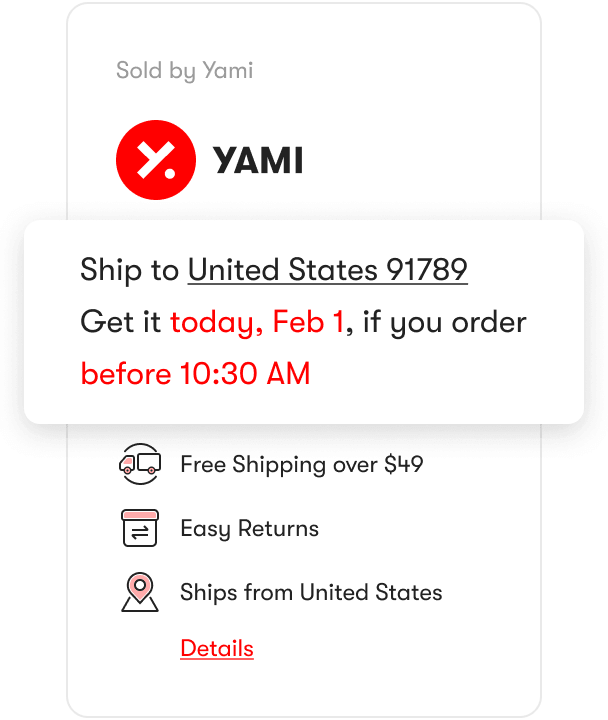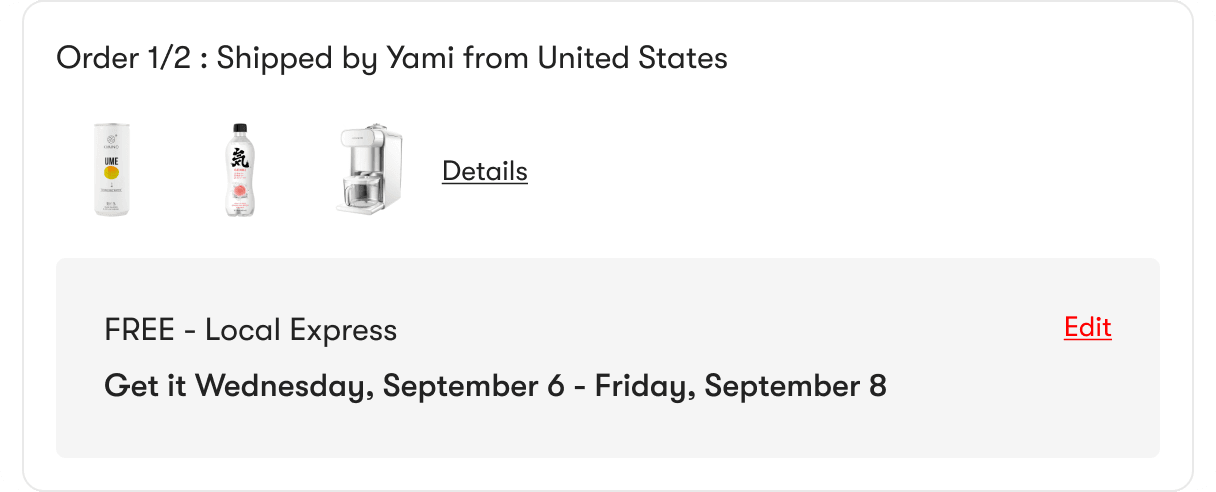 What kind of goods are eligible for the 24 Hour Delivery?
All goods fulfilled by Yamibuy are eligible. We are unable to provide the 24 Hour Delivery service on holidays (including Yami Anniversary and Double 11), in extreme weather conditions (Drought, Extreme Heat, Extreme Precipitation/Snow, Hurricanes, Tornadoes, Wildfires etc.)  or during abnormal periods/events (parades, system error, outrage etc).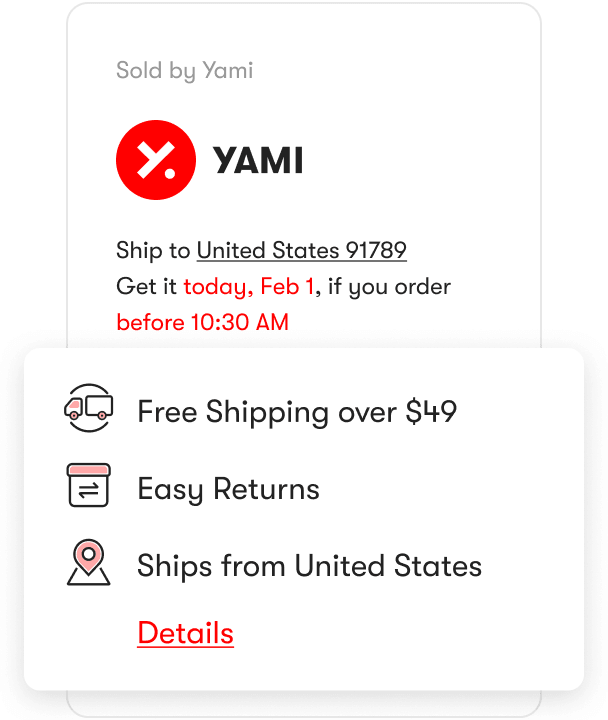 What is the shipping fee?
There is no extra charge, same rule applies to the 24 Hour Delivery: Click Here
Which shipping method is eligible?
Please use the Local Express.
Can I assign a specific delivery company to fulfill the order?
No. only the Local Express is eligible.